Easter 2018 wins best Easter!
Friday morning we told the kids the Easter bunny had come to our house early on his way to Florida. Caroline was ecstatic and Thomas was terrified. The night before Matt worked hard creating giant bunny footprints with chalk that lead to their baskets inside. Caroline was unbelievably excited when she discovered the tracks and interrogated us with a million questions. Why are they in chalk? Why are they so big?! Why do they stop at the door if he came inside? The list goes on. She keeps us on our toes! Meanwhile, Thomas was growing more and more worried about the bunny and whether or not he was still lingering around the house.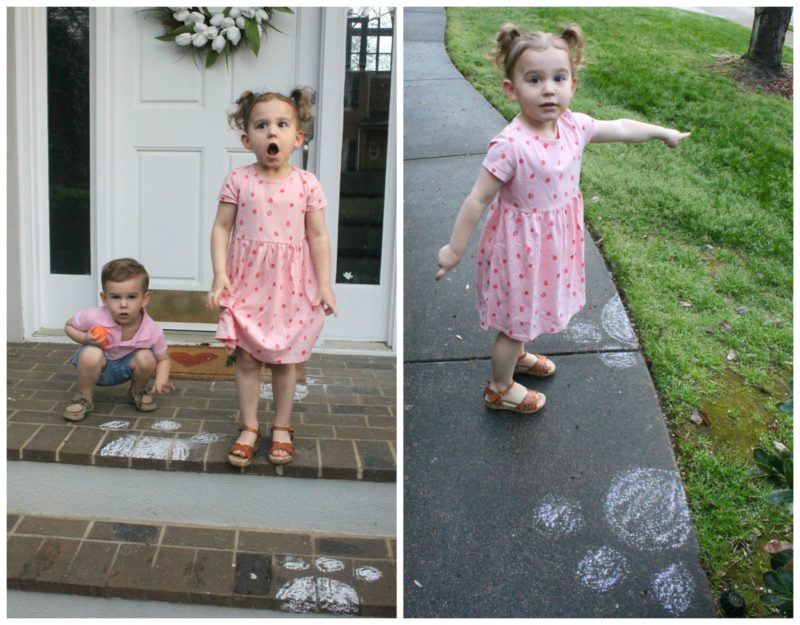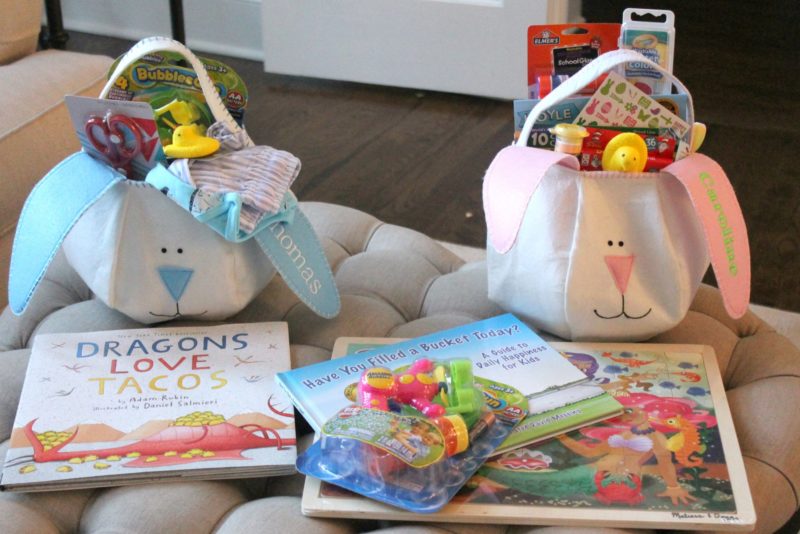 Inside the kids tore open their Easter baskets. Thomas was most excited about the peeps and Caroline was excited about it all! Afterwards the kids were led to the backyard to hunt for eggs. The egg hunt was also hilarious and it was fun to see the vastly different hunting strategies between the kids. Thomas found ONE egg and spent all his time eating the jellybeans inside while Caroline sprinted around the yard collecting as many eggs as possible as fast as she could. I was excited about all the random things we stuffed the eggs with but when Caroline got to the band-aid egg (which I thought she would go nuts over since she's obsessed with band-aids) she looked SO confused and screamed "ew! there's a BAND-AID in here? WHY?" and threw it on the grass and moved to the next egg. Matt and I were dyyyyyying and caught it all on video.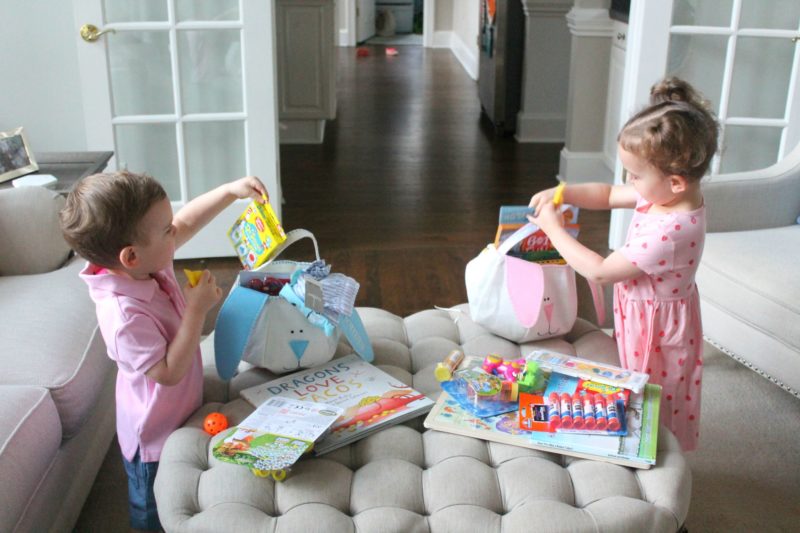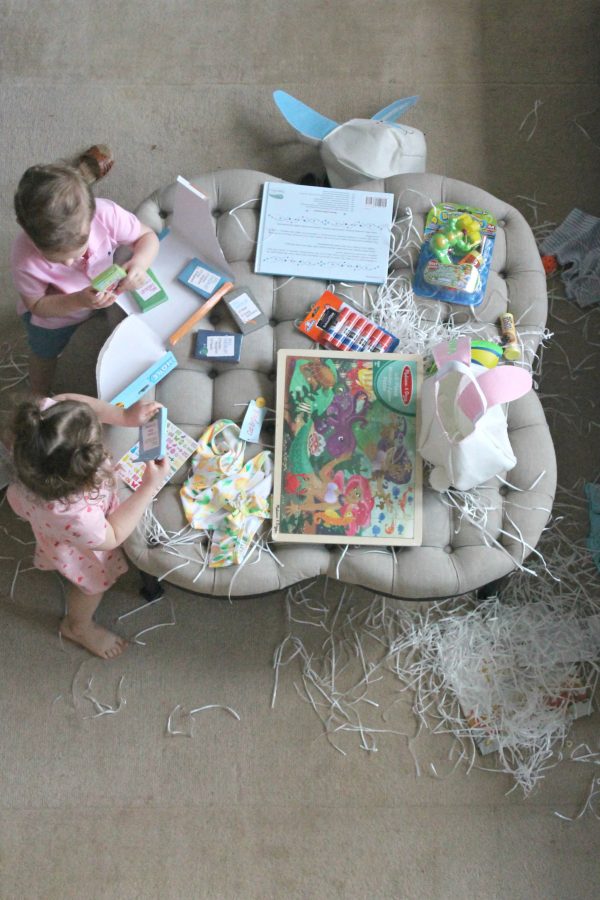 After picking up thousands of tiny pieces of grass throughout the house we packed up and flew down to Florida.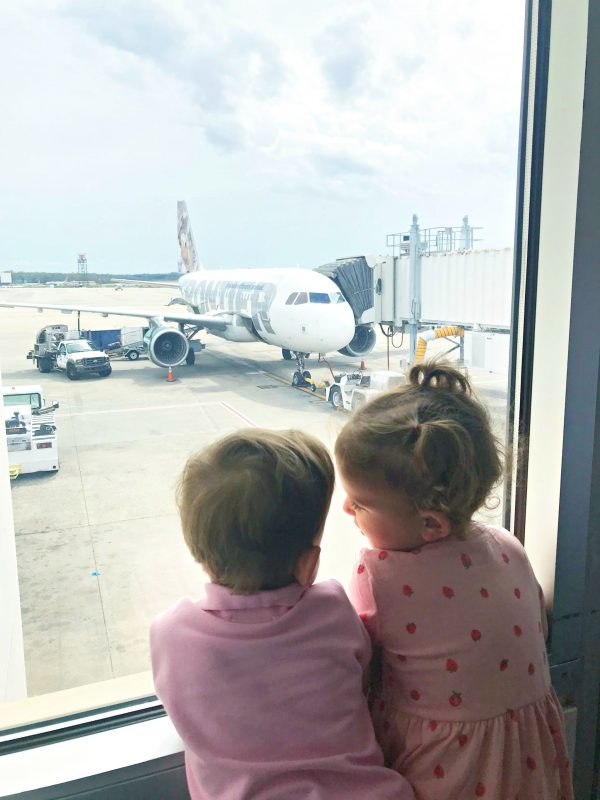 We arrived at dinnertime and grabbed takeout from our favorite tex-mex restaurant, Tijuana Flats. We usually eat here at least once when we're home because it's the one place our entire family always agrees on. Caroline drank a cup of queso, Uncle Nick carved shapes into his taco shell, Ian tested out some new sauces and Thomas intercepted every other bite of dad's rice and beans.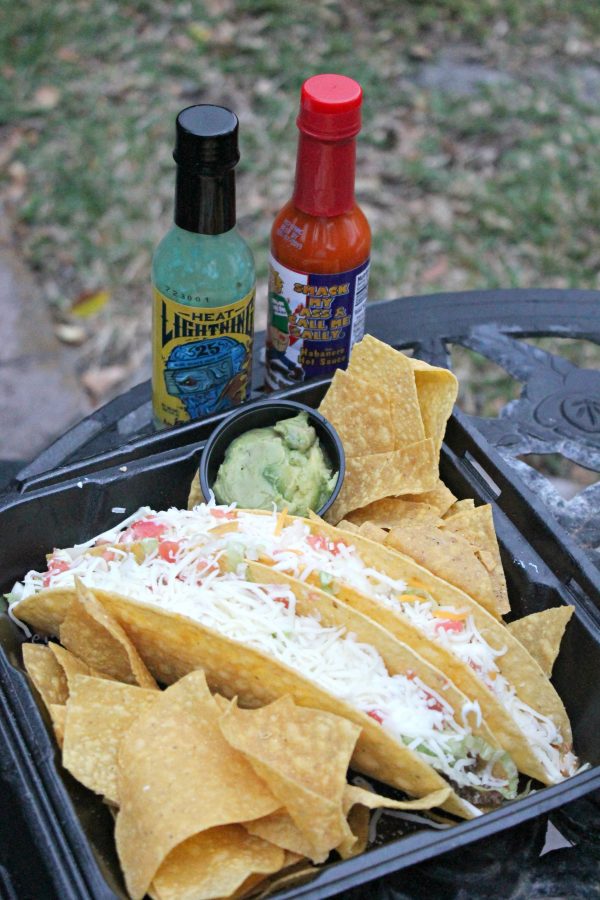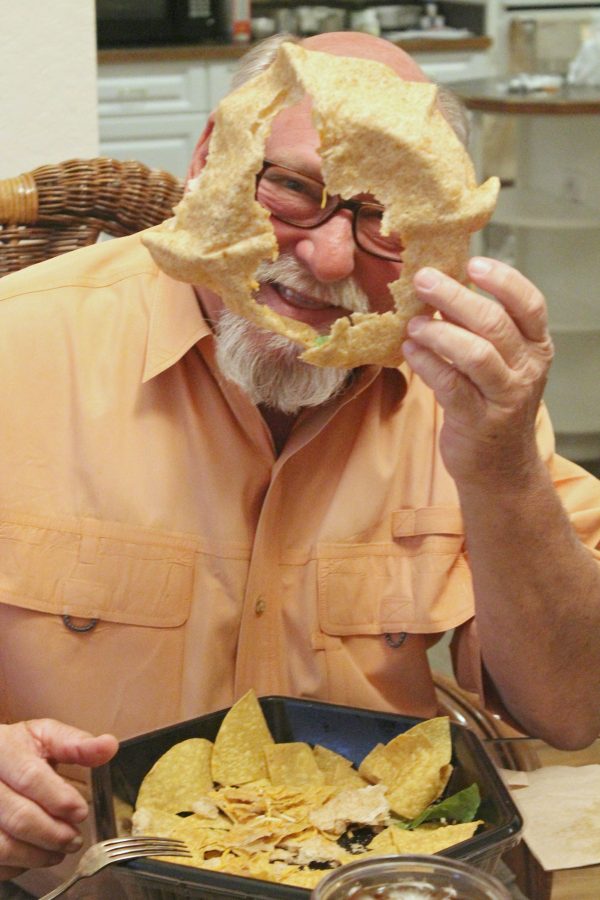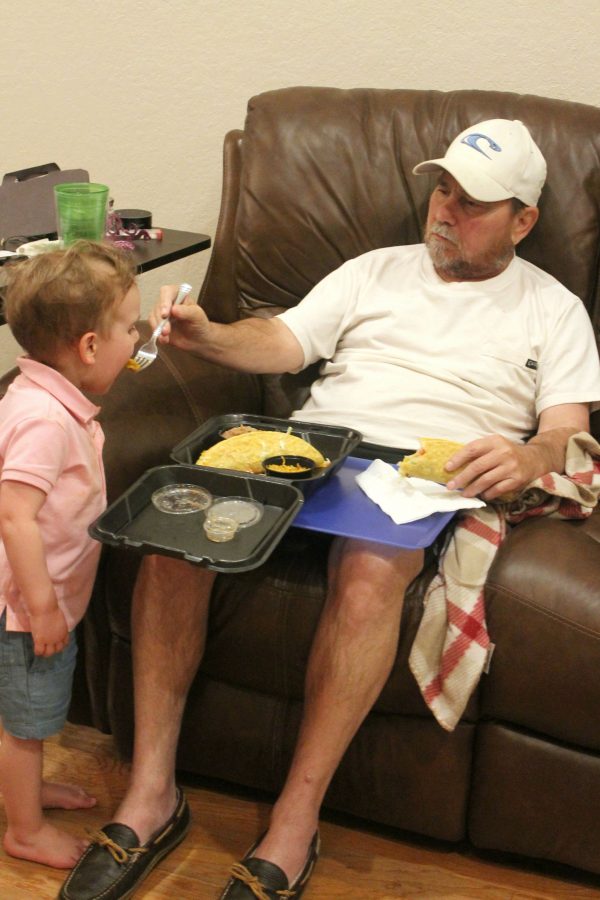 Saturday we went to see Lindsey and Ryan's NEW house and attended their neighborhood Easter party and egg hunt! Their new home is so perfect and it was awesome to finally see it in person!
The kiddos looked absolutely adorable in their Easter outfits. Caroline rocked the same Easter dress for the third year in a row and Tom looked so dang handsome in his little outfit…which we later realized he was wearing backwards.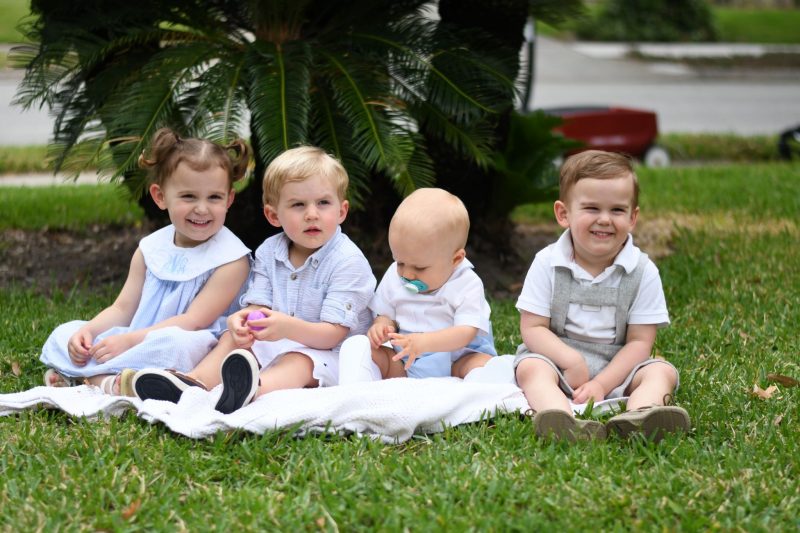 Thomas kept his head on a swivel to ensure the Easter bunny didn't get within 100 feet of him and instead glued himself to the firetruck and police motorcycle.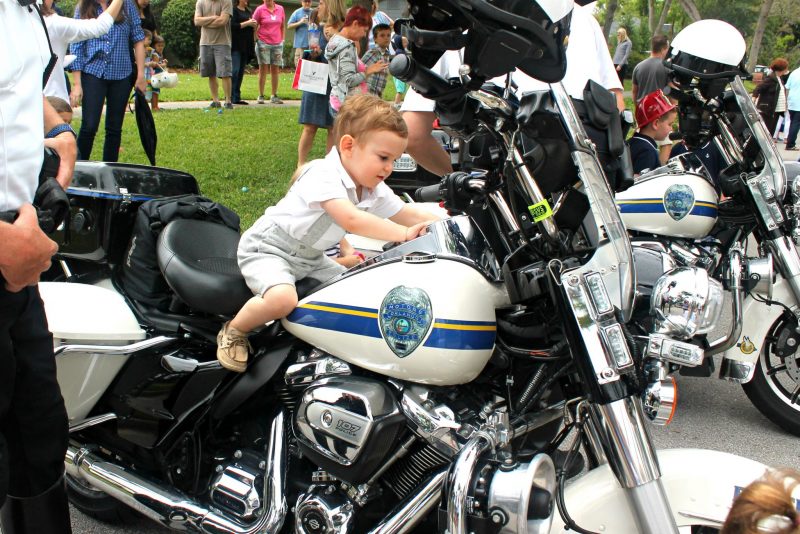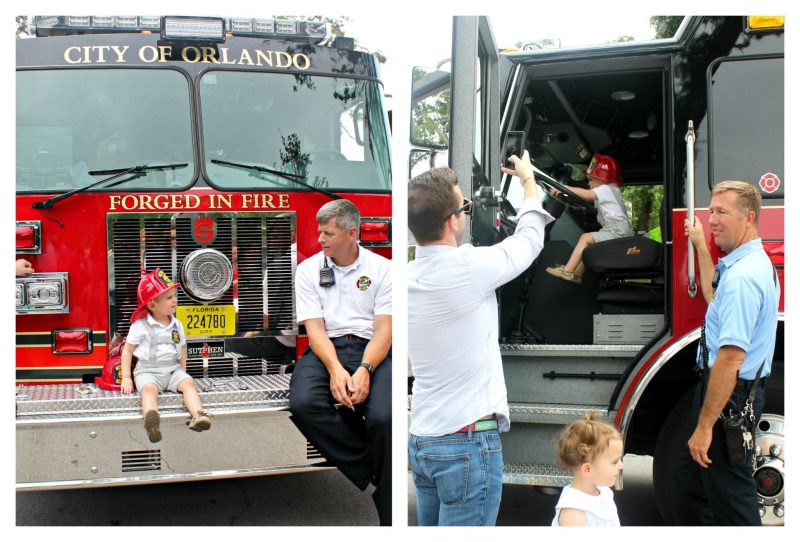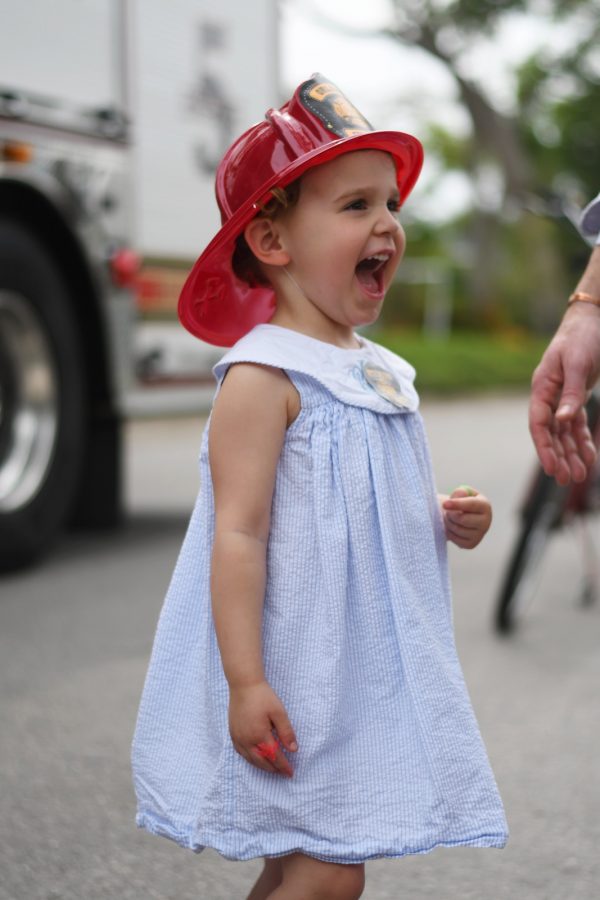 Caroline and Thomas again used the same egg hunting strategies from the day before — Tom was content with the first egg he found and Caroline competed with kids 3x her age and ended up with 2x more eggs. She was so proud of herself and I was pretty impressed myself. Love that little competitive edge she has to her — "just like her mama," my mom reminded me as we cheered the kids on.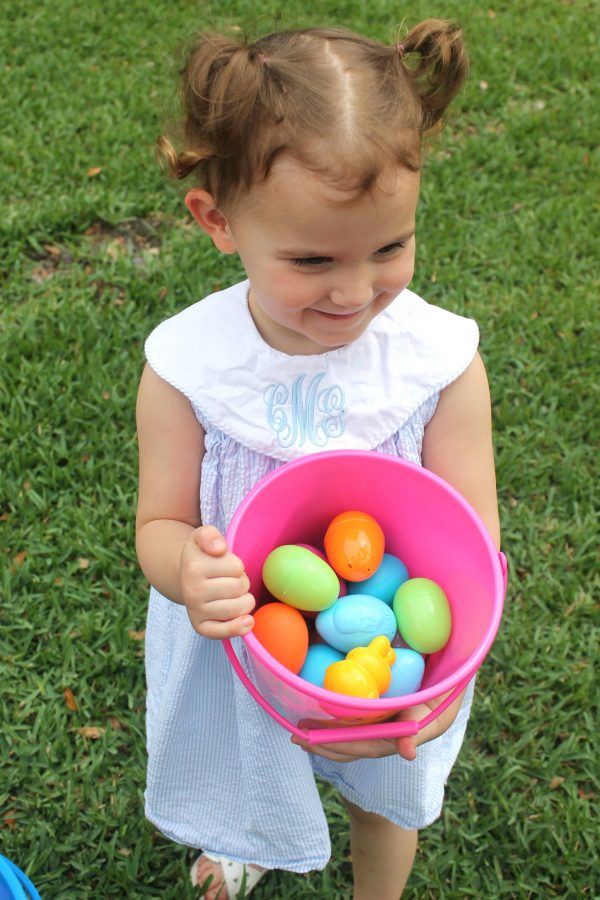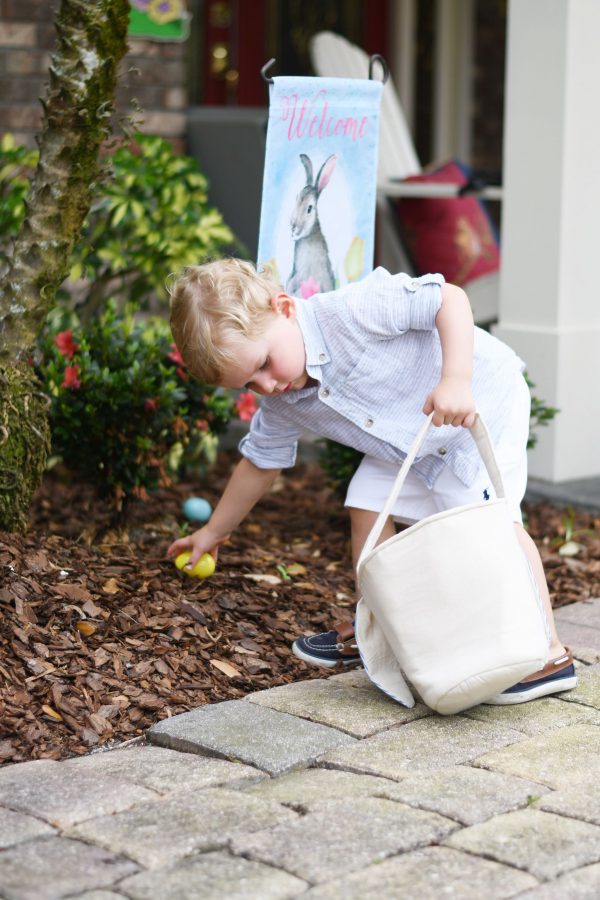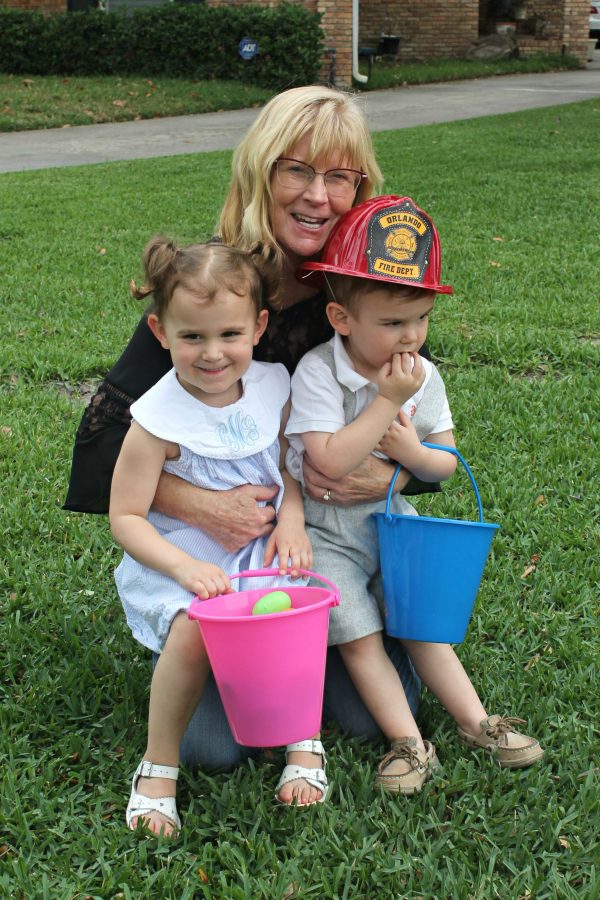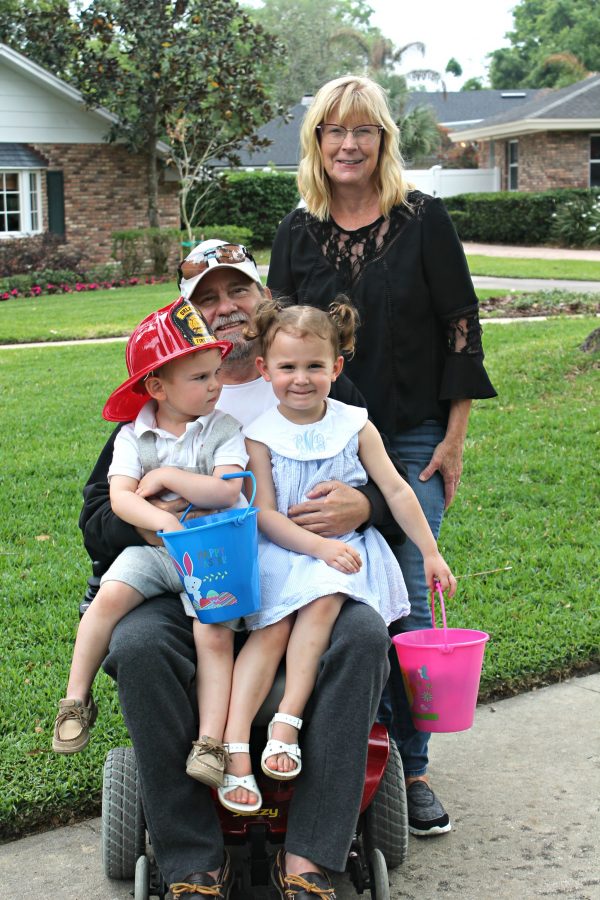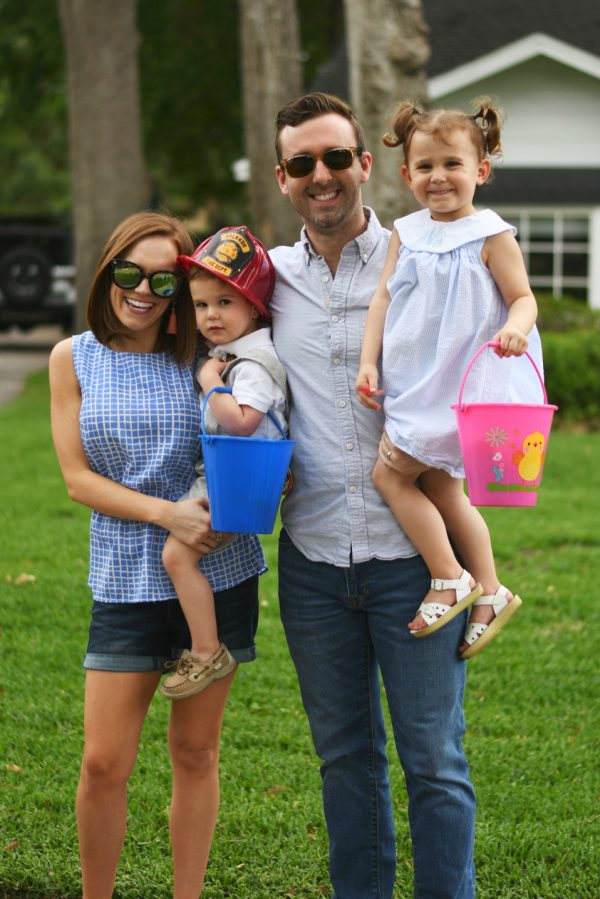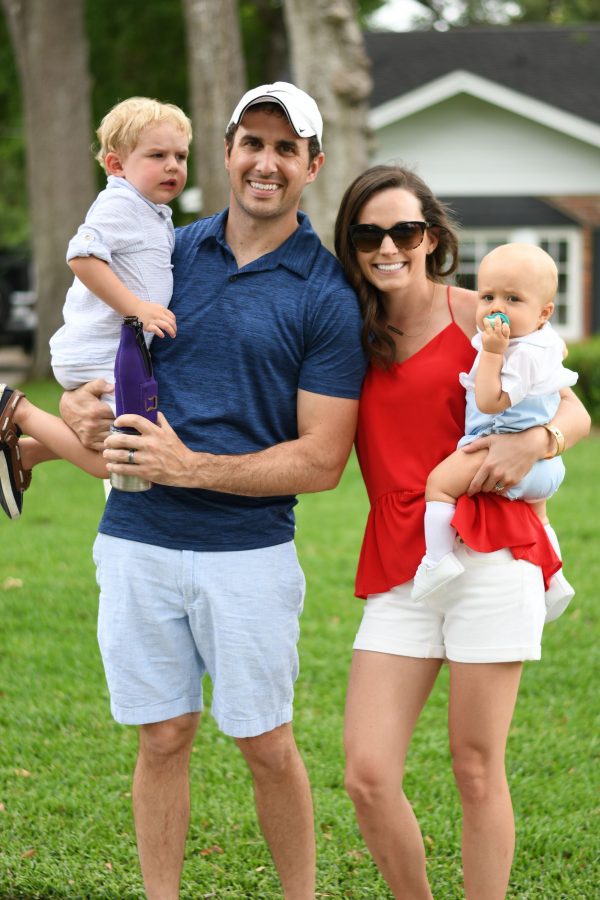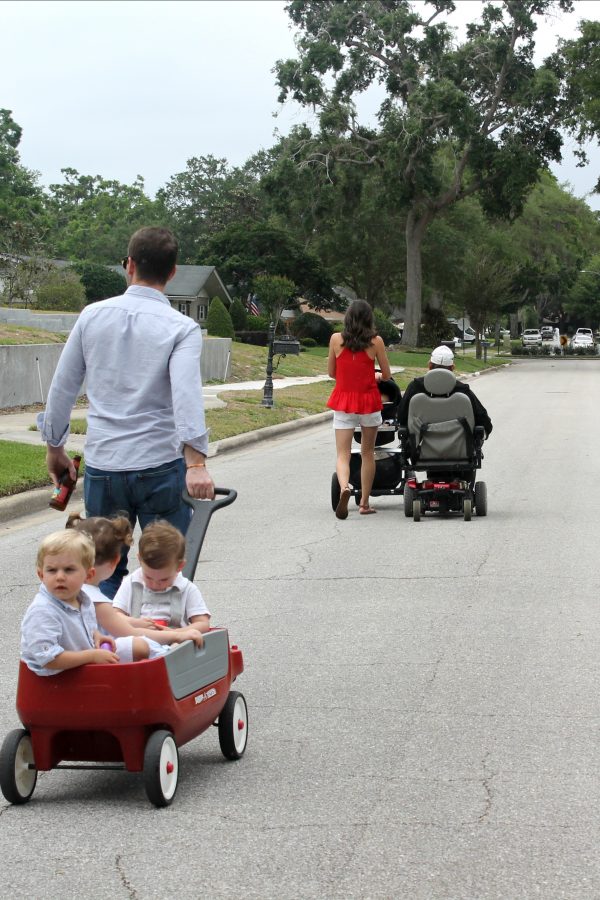 Saturday evening mom prepared a belated birthday crab dinner for my sister. We have a crab birthday dinner tradition and usually try and wait until we're all together to eat! Later that night my bestie Shannon came over. We stayed up late on the back porch catching up over many cocktails, card games and magic card tricks by Ian's buddy. It was an awesome and hilarious night.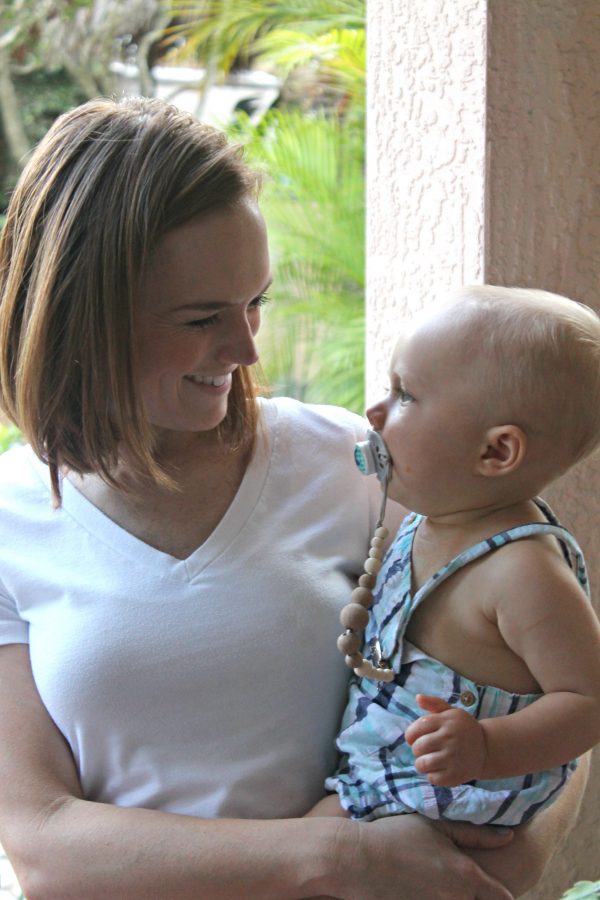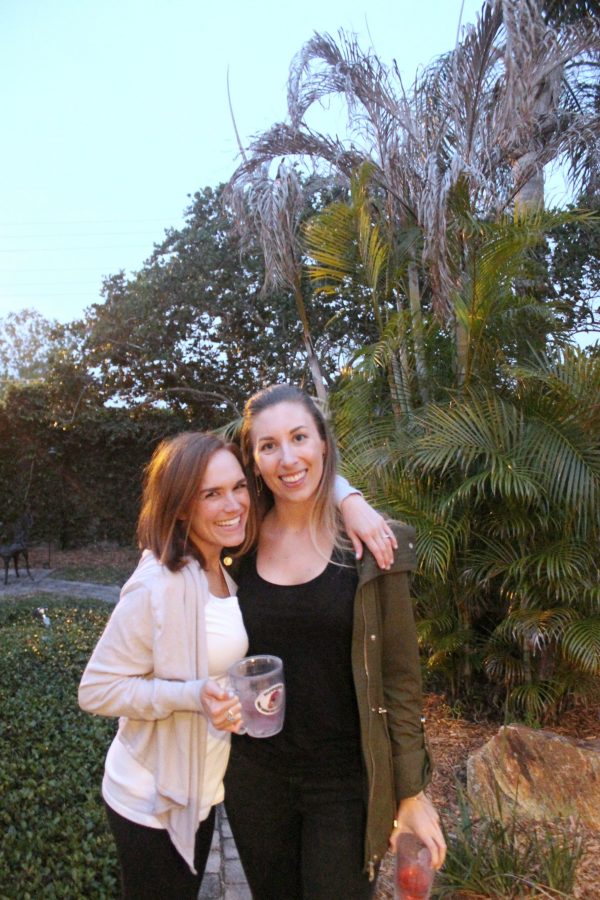 Sunday we went to church, the kids had one last egg hunt and we wrapped up the weekend with a steak dinner (per tradition). And Monday morning we flew home. It was such a blessing to have another weekend, especially a holiday, together as a whole family. Dad is doing really well, looks fantastic and is in the best spirits! We are all just so thankful for every single day!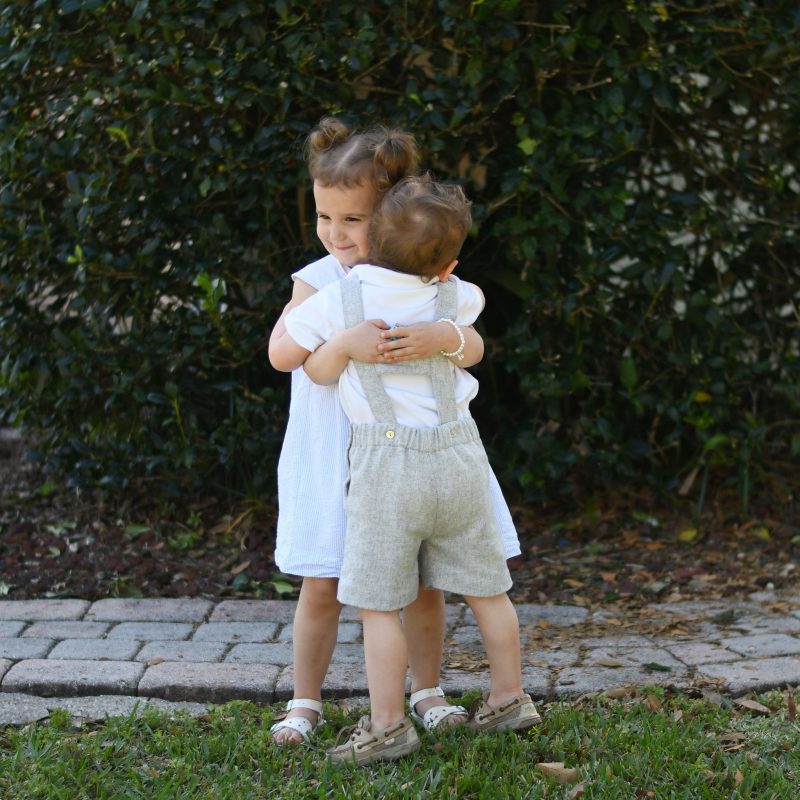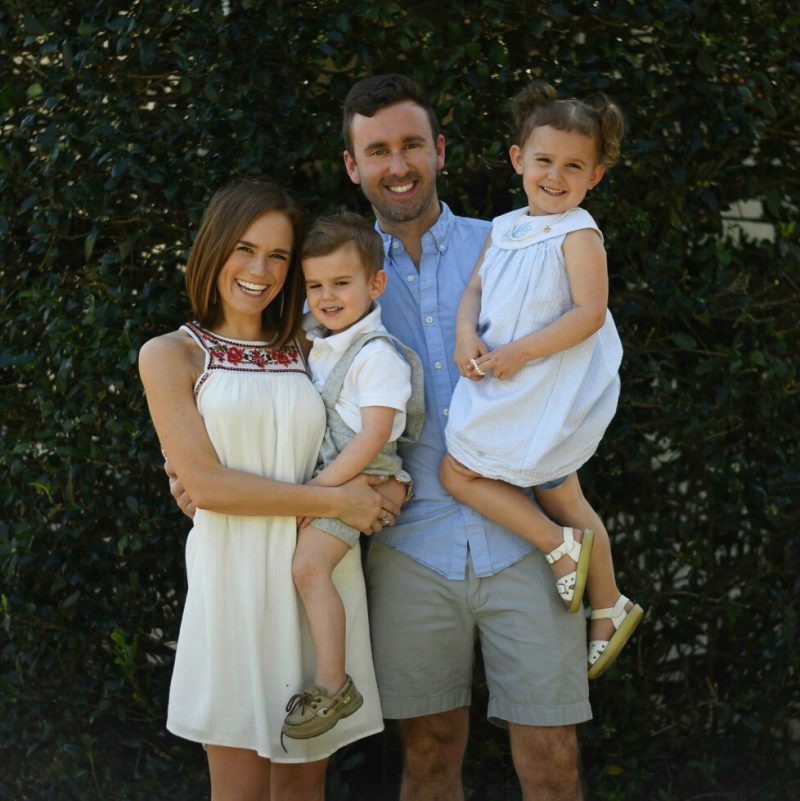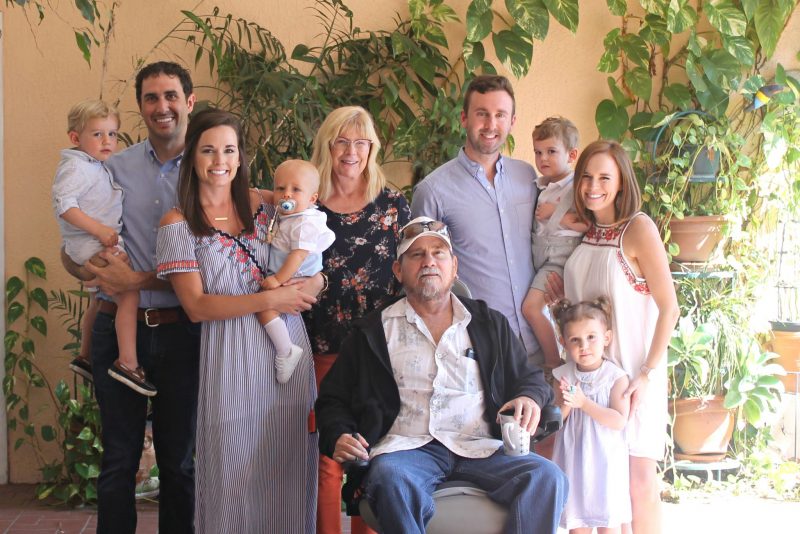 Previous Easter Weekends: 2017 // 2016 // 2015 //2013 // 2012