We had a great Father's Day weekend!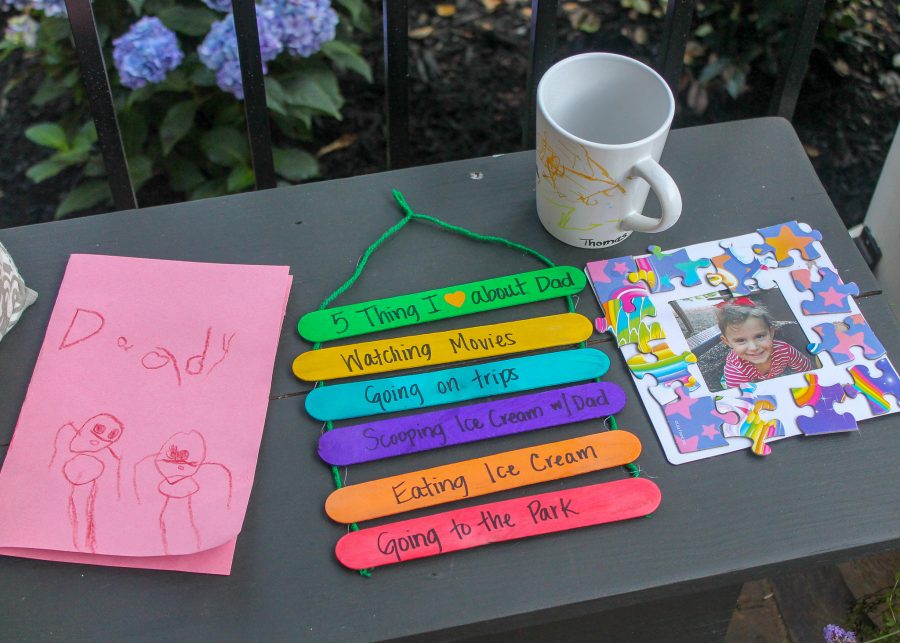 Saturday morning I booked a surprise golf lesson for Matt. He's been wanting to hit balls at the range with the kids for awhile now and recently had their golf clubs re-gripped (perfect timing). So when I told him about his surprise lesson and that we would be hitting balls with the kids afterwards he was ecstatic! The kids also surprised him with cards and gifts they made at school and a new golf watch that has been on his wish list.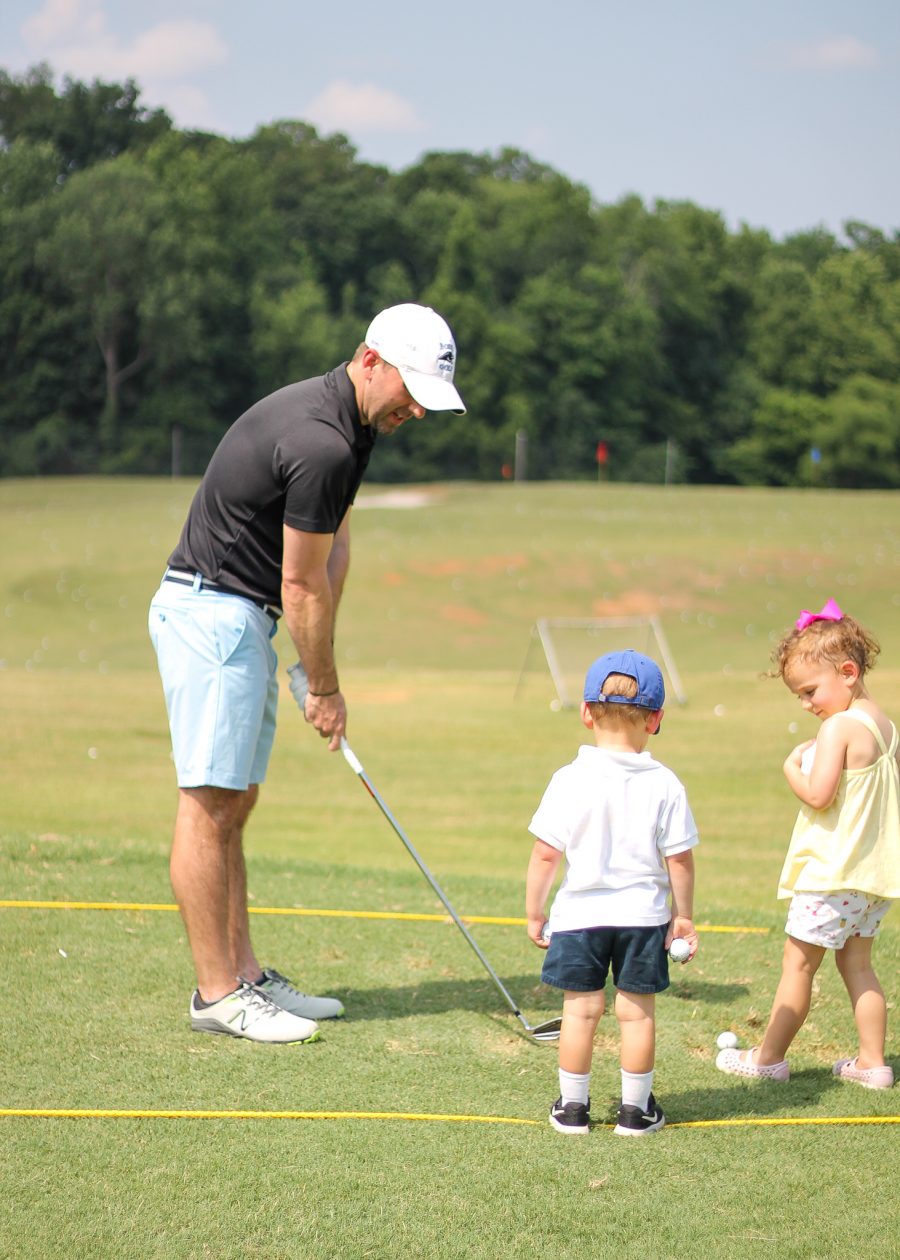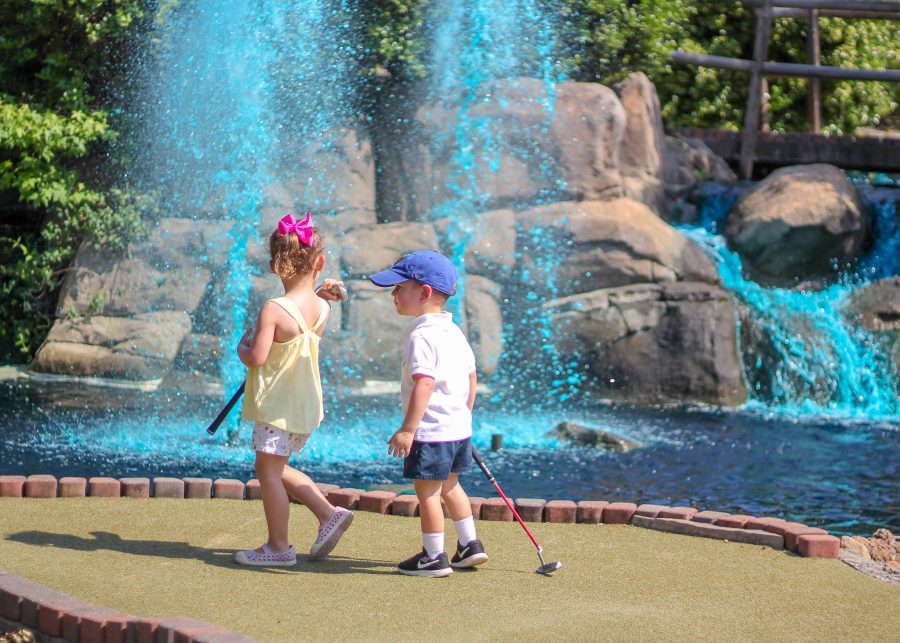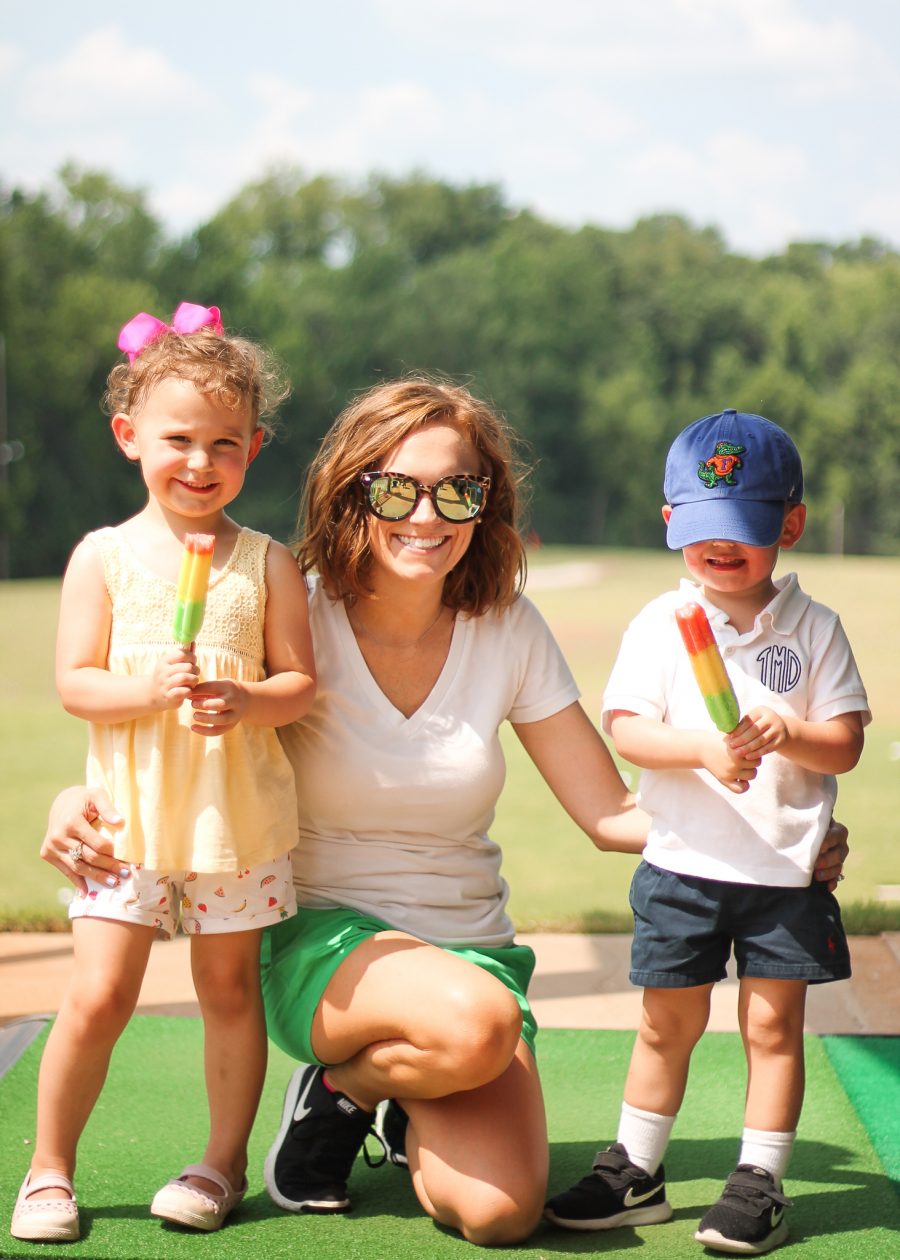 After our golf outing we went to lunch at Cowfish, the kids' favorite restaurant.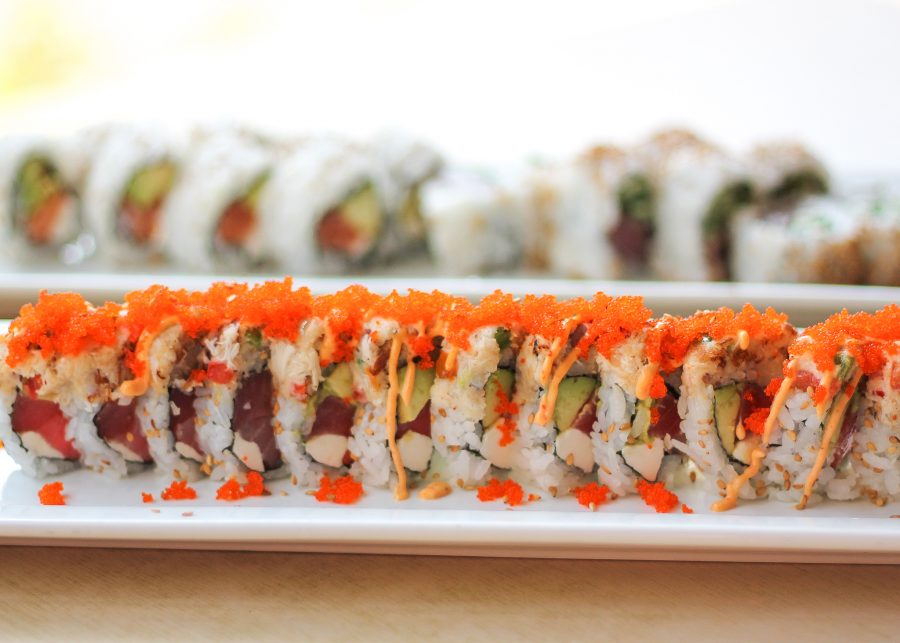 After naps we had John, Lisa & crew over for a play date. We had lots of appetizers before firing up the grill for speedies marinated chicken from Reids (the best ever), hotdogs, veggie kabobs and FRIES! In perfect timing, our new vegetable grill basket arrived on our doorstep 5 minutes before we lit the grill. We were SO excited to use it for our fries and let me just say…there is no better way to cook fries than on the grill. They were unbelievable. For dessert Lisa brought over a Hello Kitty ice cream cake which the kids flipped out over.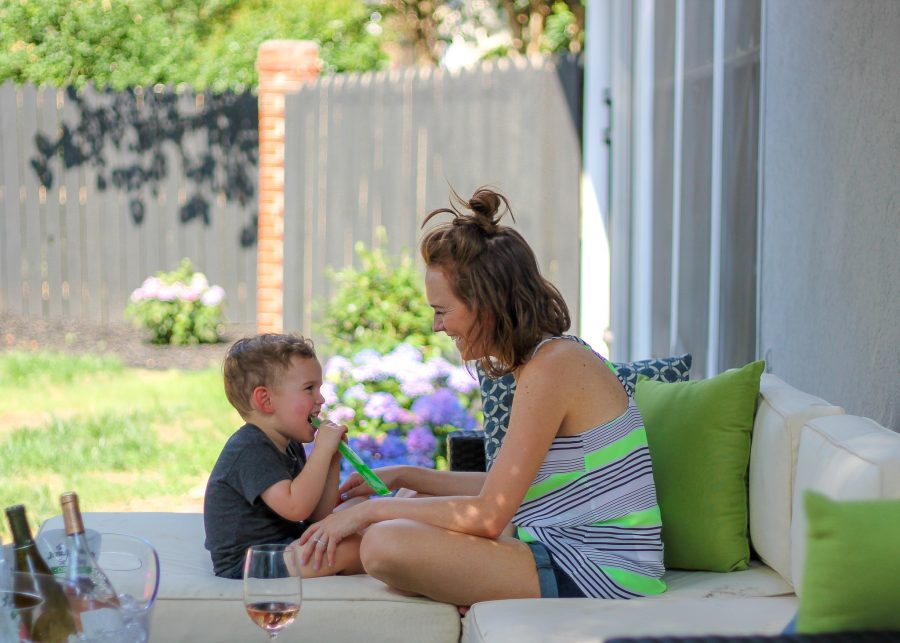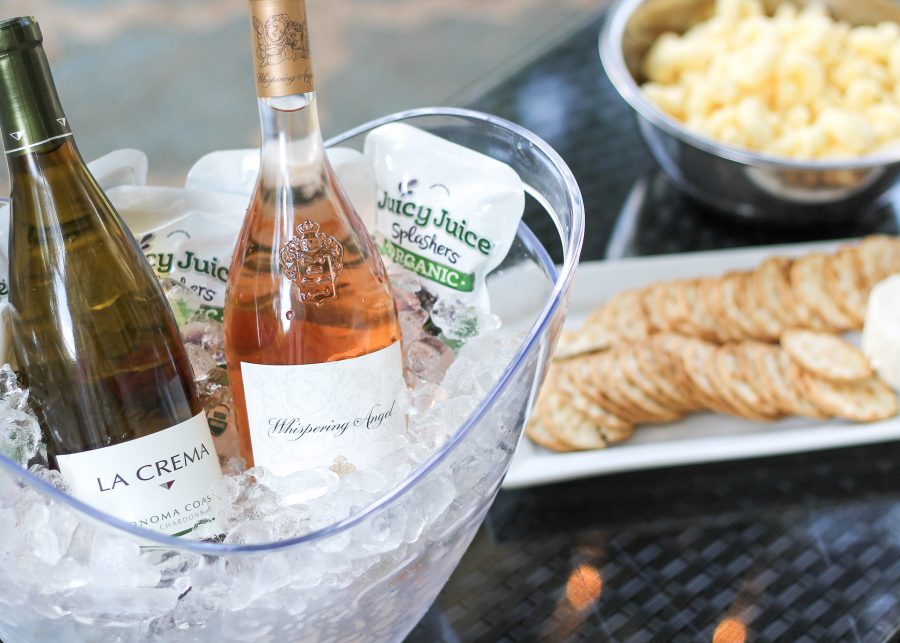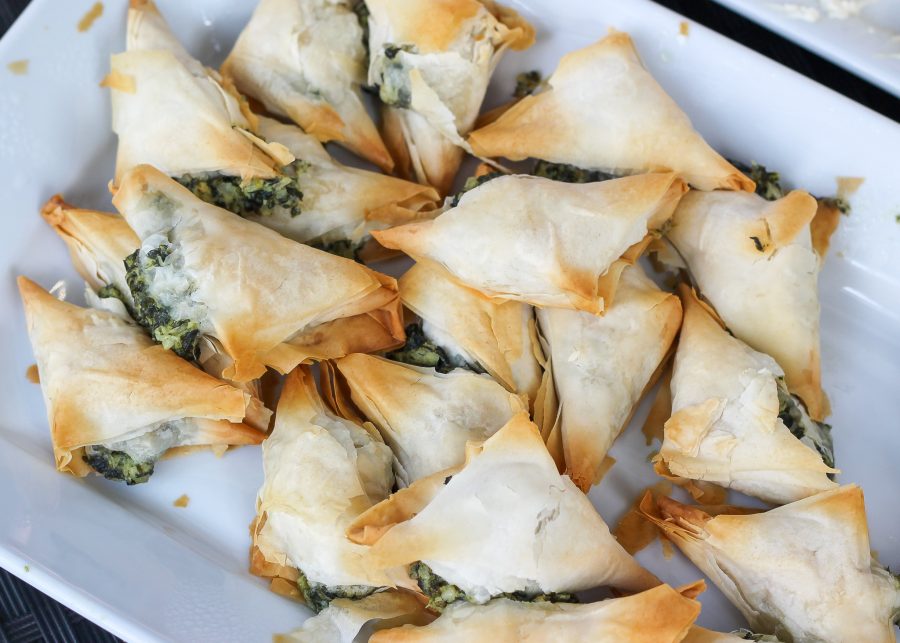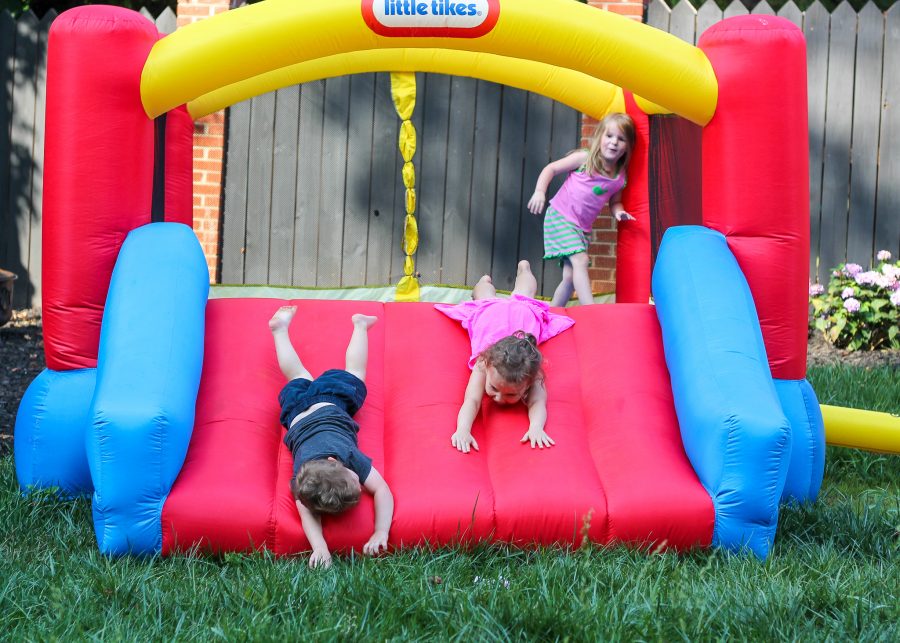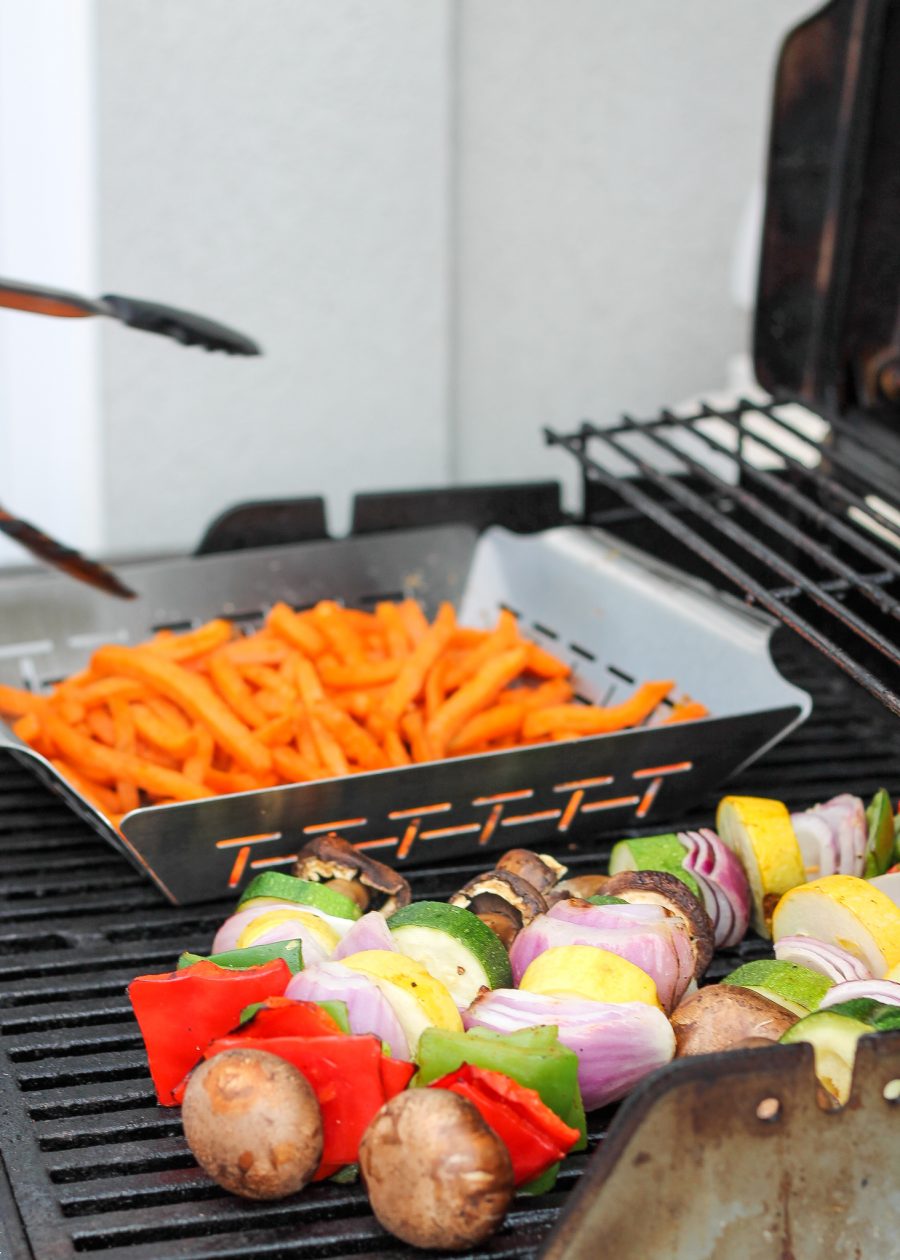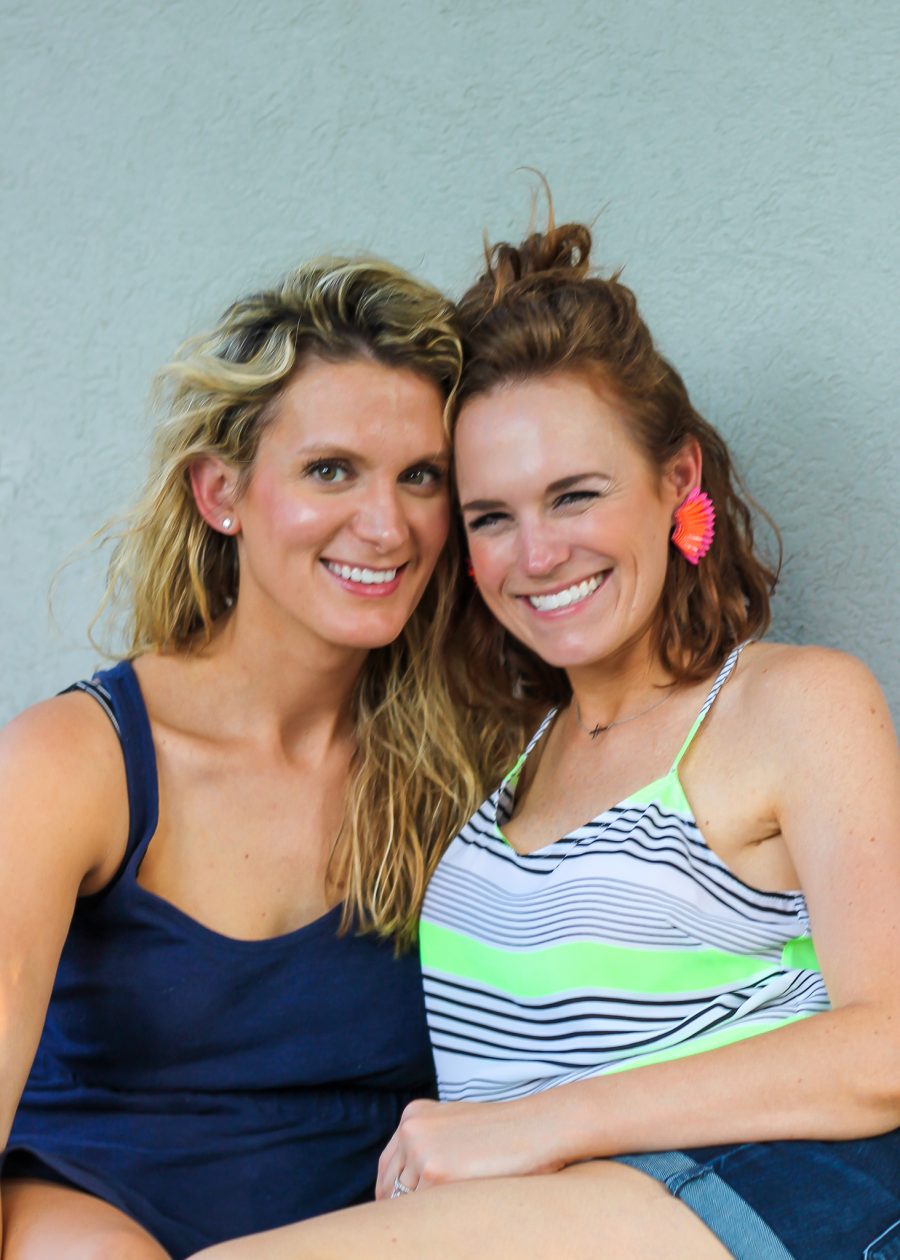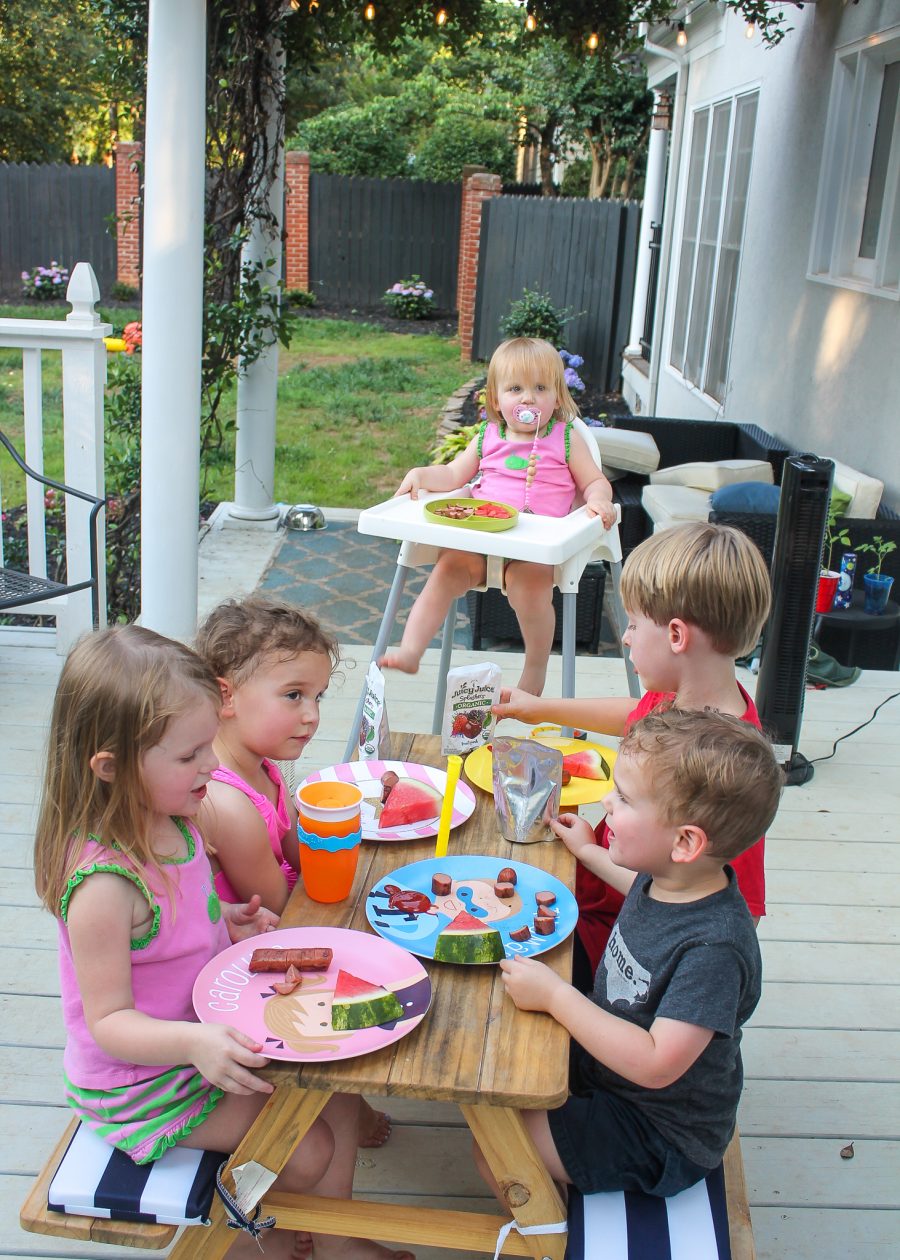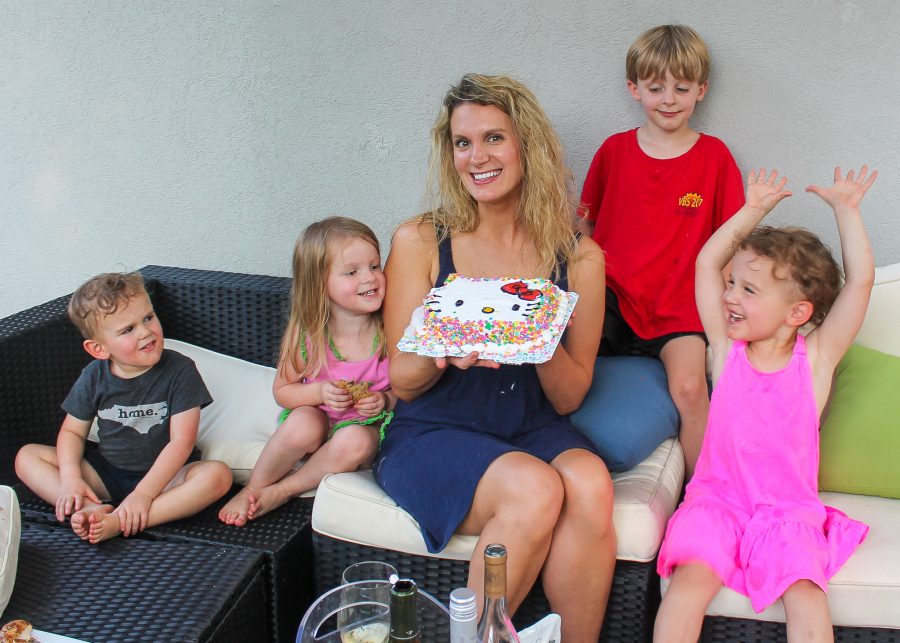 Sunday morning we went to church with our friends, had lemonade on the lawn afterwards then walked to lunch together. I sure am going to miss Sundays with our friends when they move away.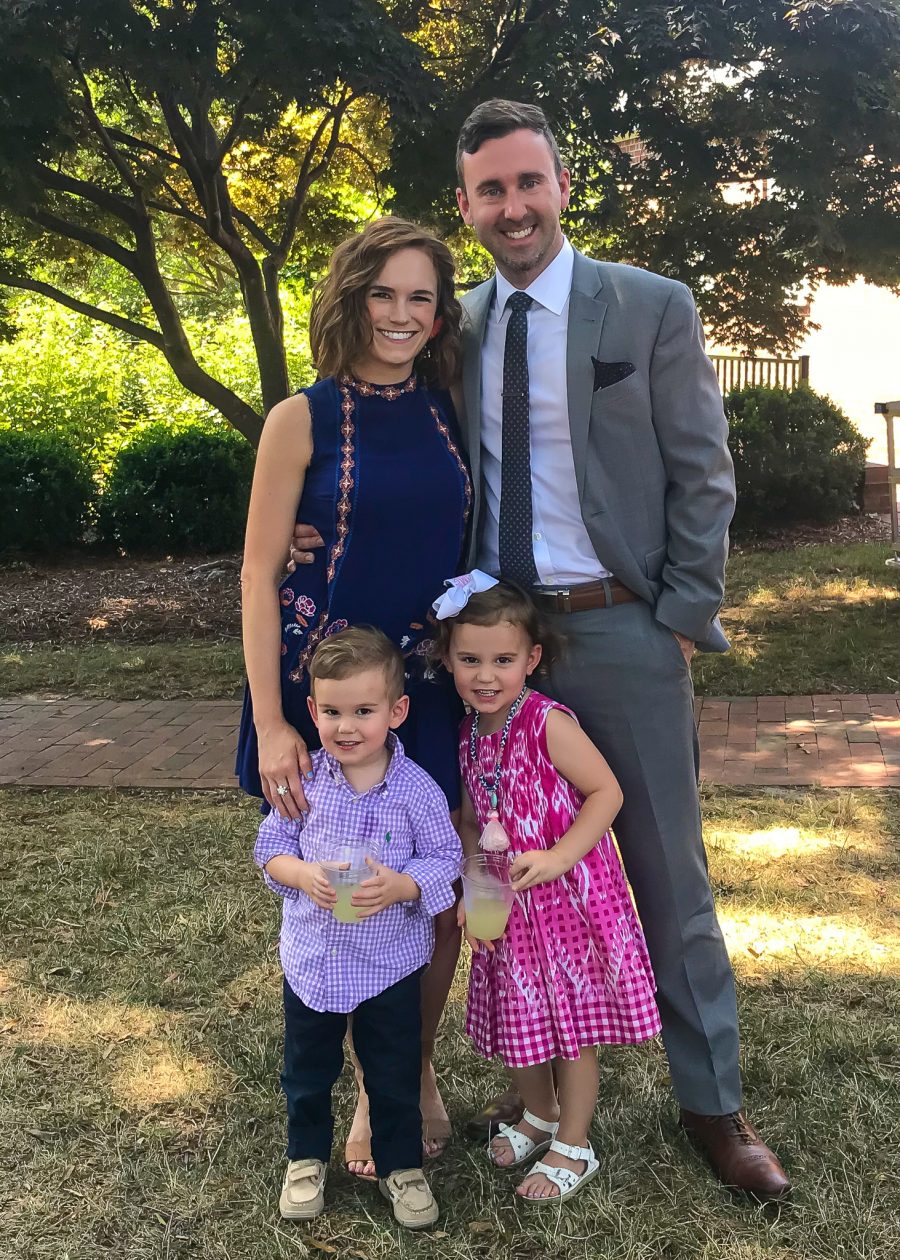 After naps the boys put on their matching shirts (Matt // Tom) and we headed to Laura & Andrew's house for dinner! The kids had a blast running around together.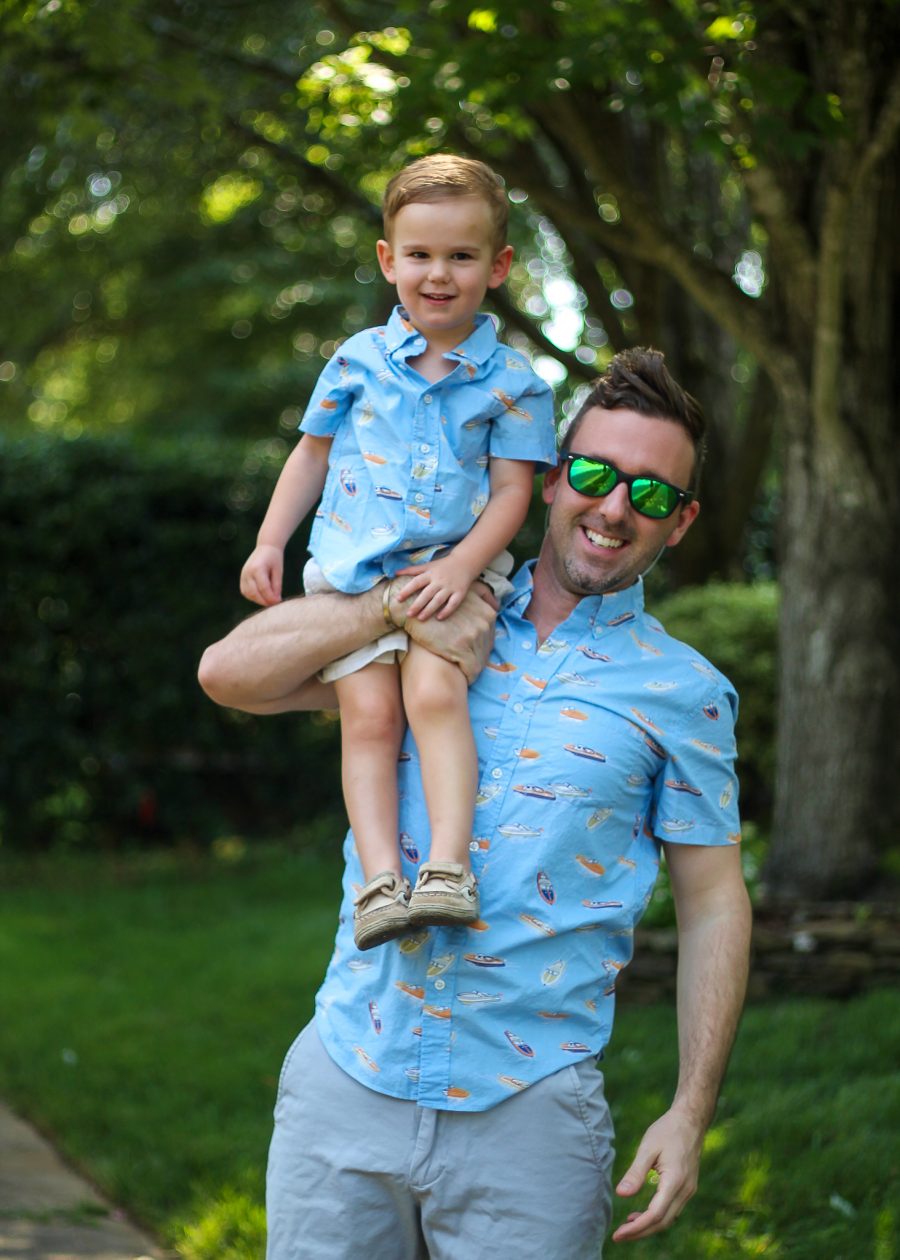 When we arrived home Matt and I decided to finally convert Tom's crib to a toddler bed. We've been talking about doing this for…forever and finally pulled out the Allen wrench because we're gluttons for punishment. Fingers crossed we won't regret this.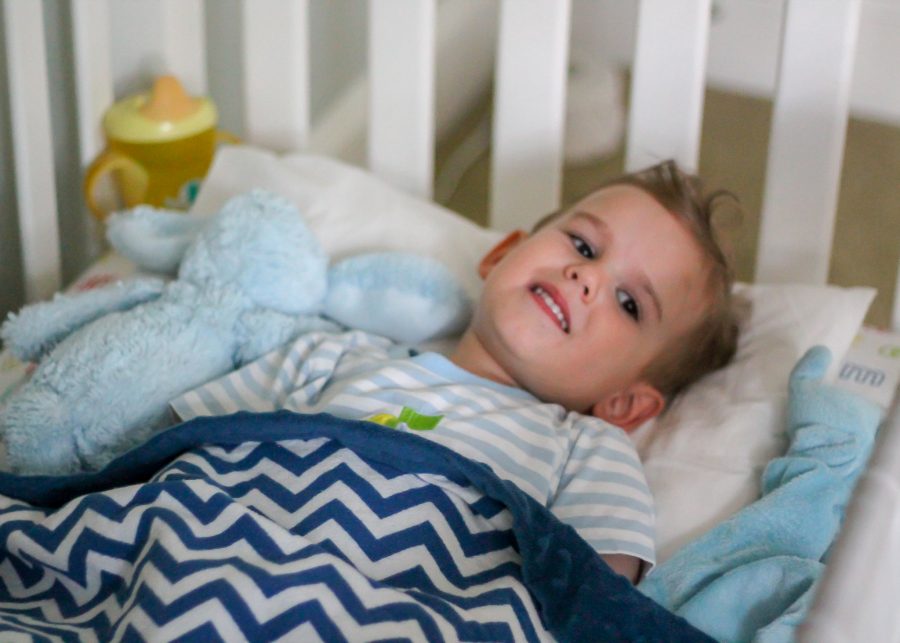 It was a wonderful weekend and I feel so blessed to have such amazing men in my life to celebrate on Father's Day.
Previous Father's Days: 2017 | 2016 | 2015 | 2014