Happy Friday!
one: Last week we took the kids to a baseball game. My firm had a suite for the game so we had great seats, lots of hotdogs and the kids had their first cotton candy experience. It was a blast!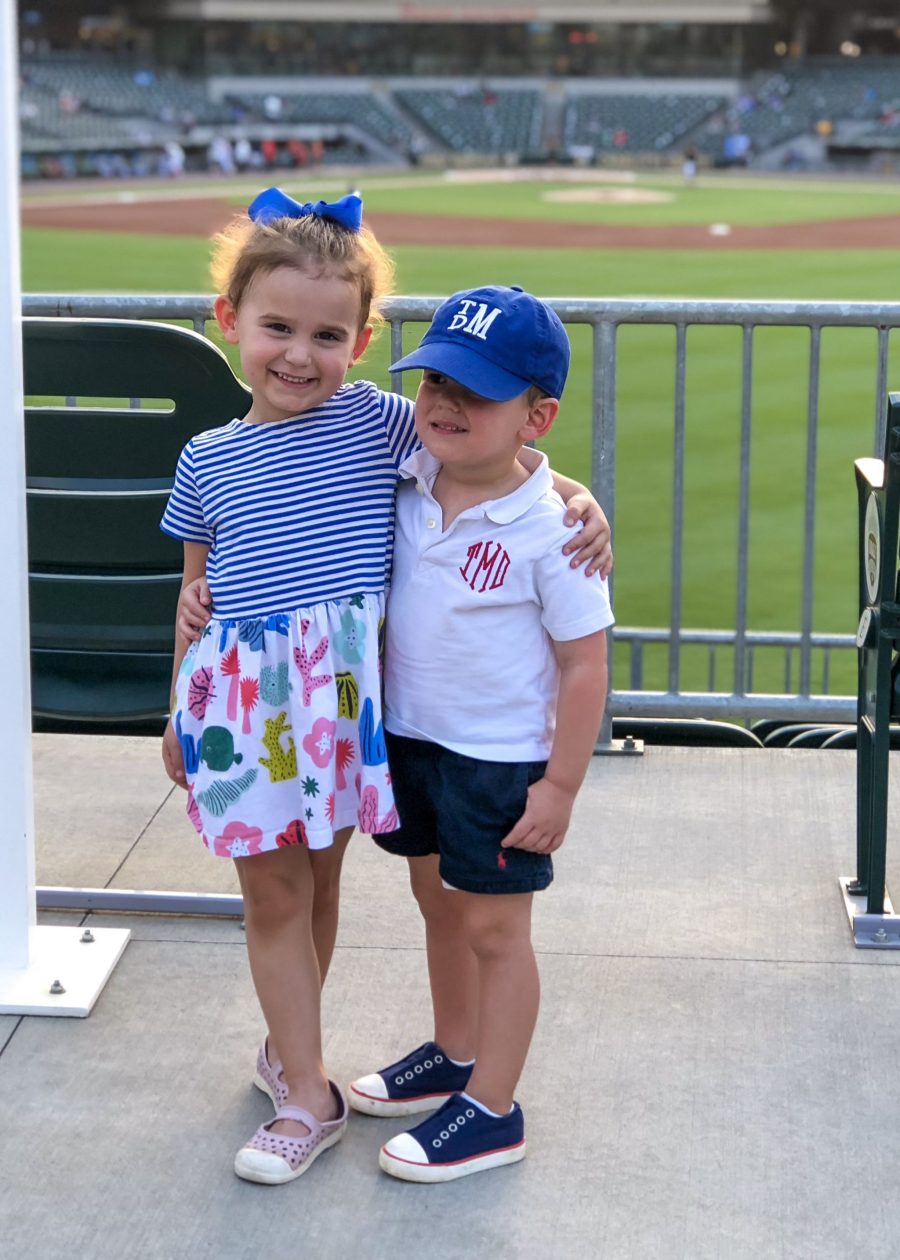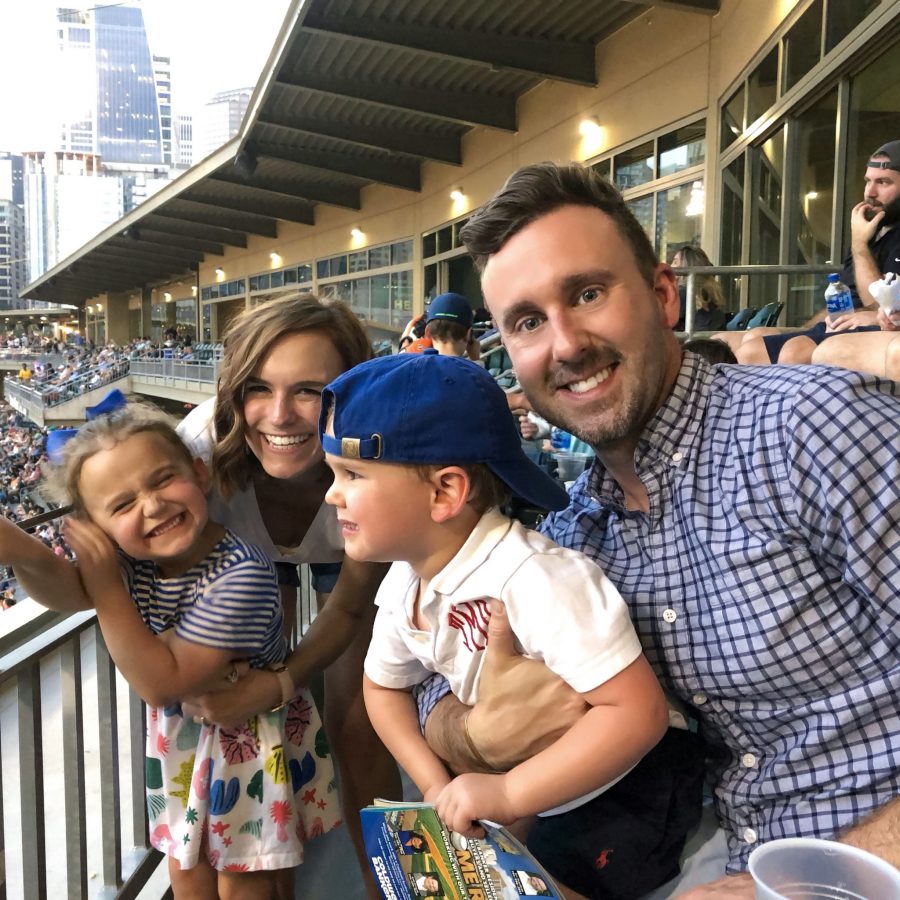 two. I made a quick run to Trader Joes last night and picked up three new things to try: 1. Argan Oil that so many of you have raved about 2. Riced Cauliflower bowl which I ate for dinner and LOVED. It's a 3 minute microwave bowl and is 280 calories. I'm going to scoop up some tzatziki sauce to add next time! Definitely going to stock up on these. 3. collagen peptides powder (new to Trader Joes and cheaper than the one we currently use). Will report back with my review!
three. Highly requested recipe from my Insta Stories this week — sheet pan fajitas. Thank you Publix for offering pre-sliced flank steak, making this meal even easier to throw together. And I love any recipe that requires minimal dishes (one pan, one bowl)! Make this ASAP.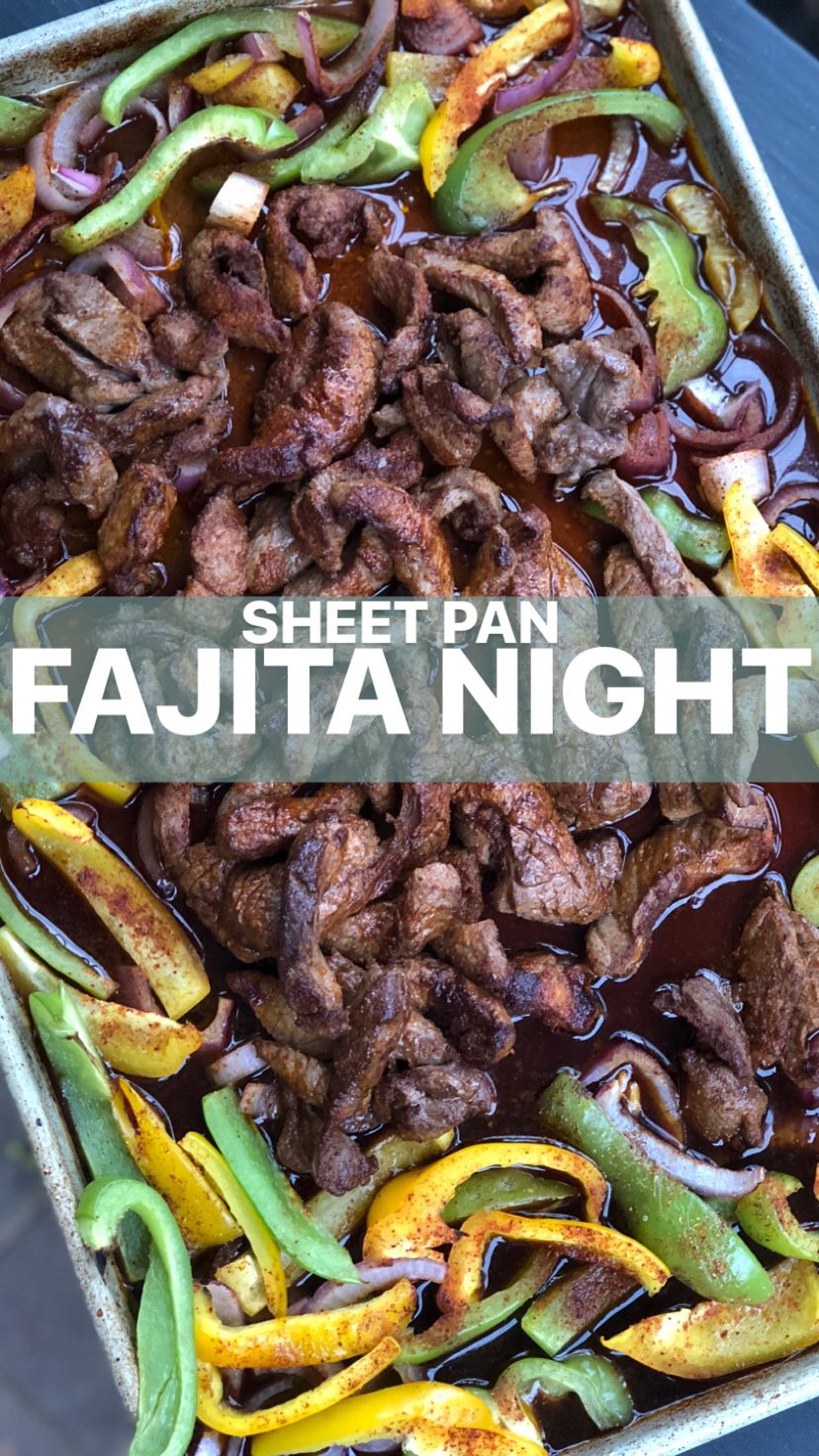 Sheet Pan Fajitas
From No. 2 Pencil
Ingredients
2 pound flank steak
2 teaspoons of kosher salt
several turns of freshly ground pepper
1 tablespoon of chili powder
1 teaspoon of garlic powder
1 teaspoon of onion powder
1/2 teaspoon of ground cumin
1 teaspoon of smoked paprika
1 1/2 tablespoons of olive oil
1 tablespoon of freshly squeezed lime juice
1/2 tablespoon of soy sauce
1 yellow bell pepper
1 red bell pepper
1 orange bell pepper
1 small red onion
limes for garnish
fresh cilantro for garnish
tortillas warmed
Instructions
Preheat oven to 450 degree.
In a small bowl combine salt, pepper, chili powder, garlic powder, onion powder, cumin and paprika. Divide spice mixture in half.
In a large plastic storage baggie, combine 1 tablespoon of olive oil, lime juice, soy sauce and 1/2 of spice mixture.
Add steak to plastic storage baggie and turn to coat, let steak marinate at room temperature while slicing peppers and onions.
Slice peppers and onions into 1/4 in slices.
Add peppers and onions to sheet pan, drizzle with 1/2 a tablespoon of olive oil and sprinkle with remaining spice mixture, turning to coat.
Move bell peppers and onions to outer edges of sheet pan and place steak in the middle.
Cook at 450 degrees for 12-15 minutes, then broil on high for additional 2 minutes.
Use a meat thermometer check for doneness. About 140 for medium rare to 150 for medium.
IMPORTANT – for juicy and tender steak, let rest at least 10 minutes and cut against the grain.
Sprinkle with fresh cilantro and a squeeze of fresh lime juice before serving.
Tortillas can be wrapped in a foil packet and heated in the oven while steak is resting.
Serve fajitas in warm tortillas with avocado and/or sour cream.
four. The kiddos had dentist appointments (Thomas's first!) last week! Thomas was highly skeptical but he did allow ONE tooth to get flossed so I'm calling it a win!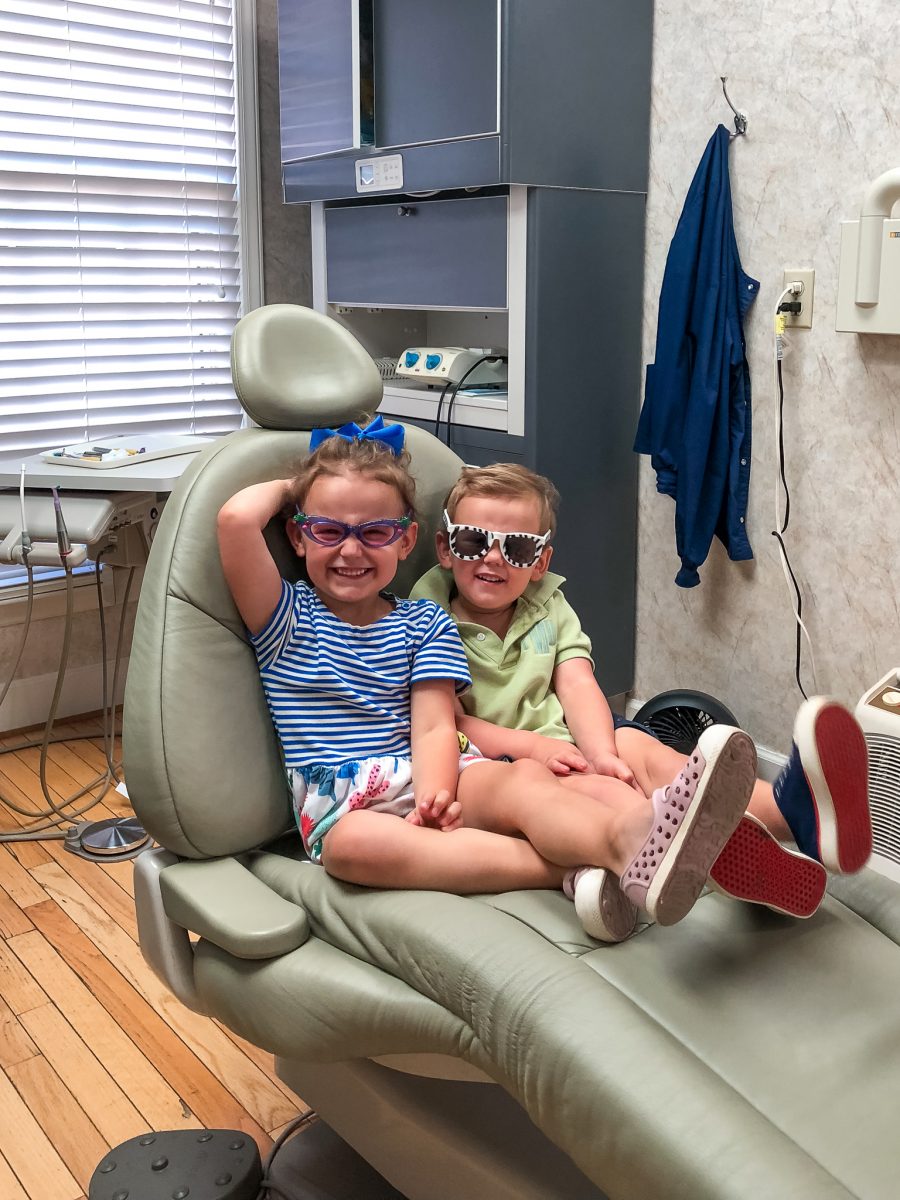 five. On Monday at 8 am, the Lilly Pullitzer After Party Sale goes live! I don't wear a lot of Lilly but will definitely be logging on to see what I can snatch up for Caroline. However, I did snag this dress for under $100 recently (from Amazon!!!) and love, love, love it.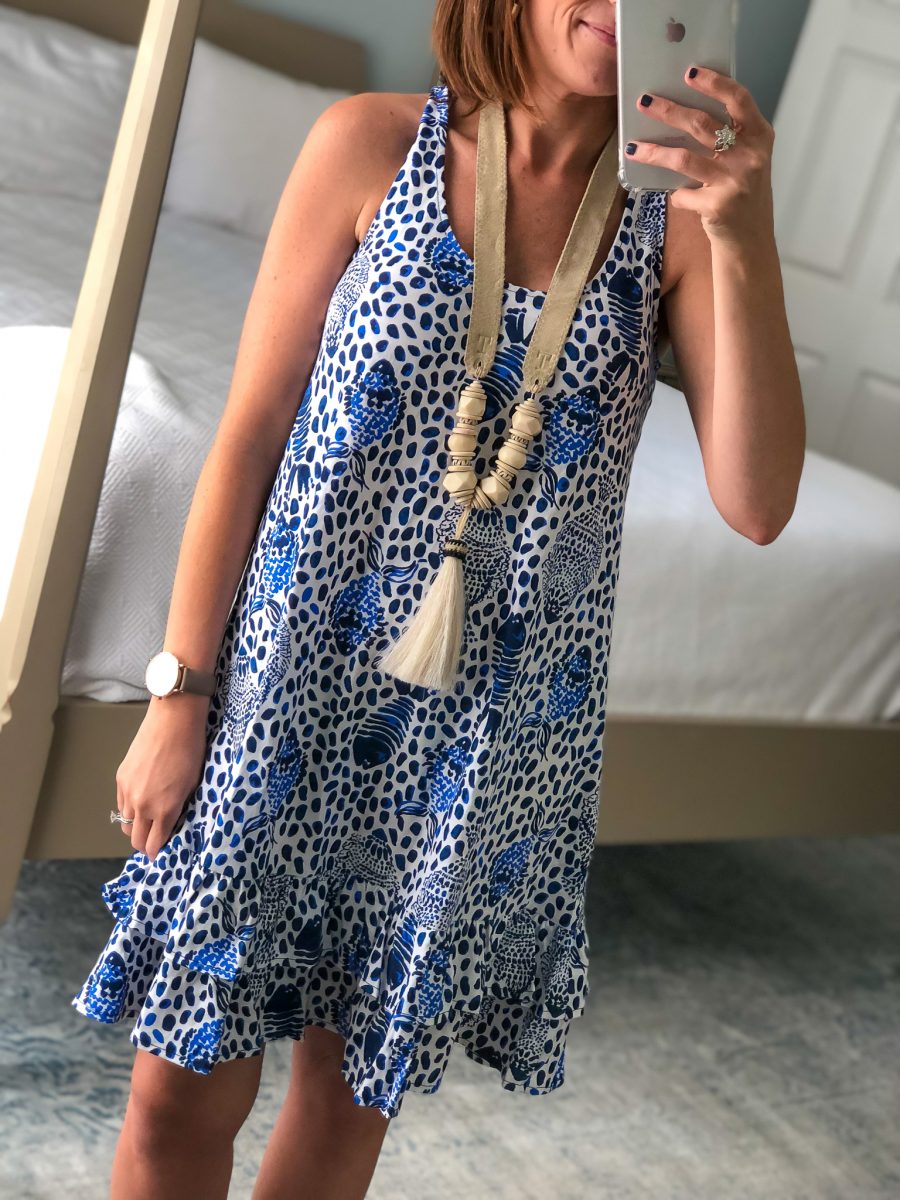 Shop the Post

*no link up