We spent 4th of July weekend at the beach! It was such a fun trip with the kids and we made tons of memories playing velcro toss, making dribble castles, catching fish and so much more. Some of my favorite pictures…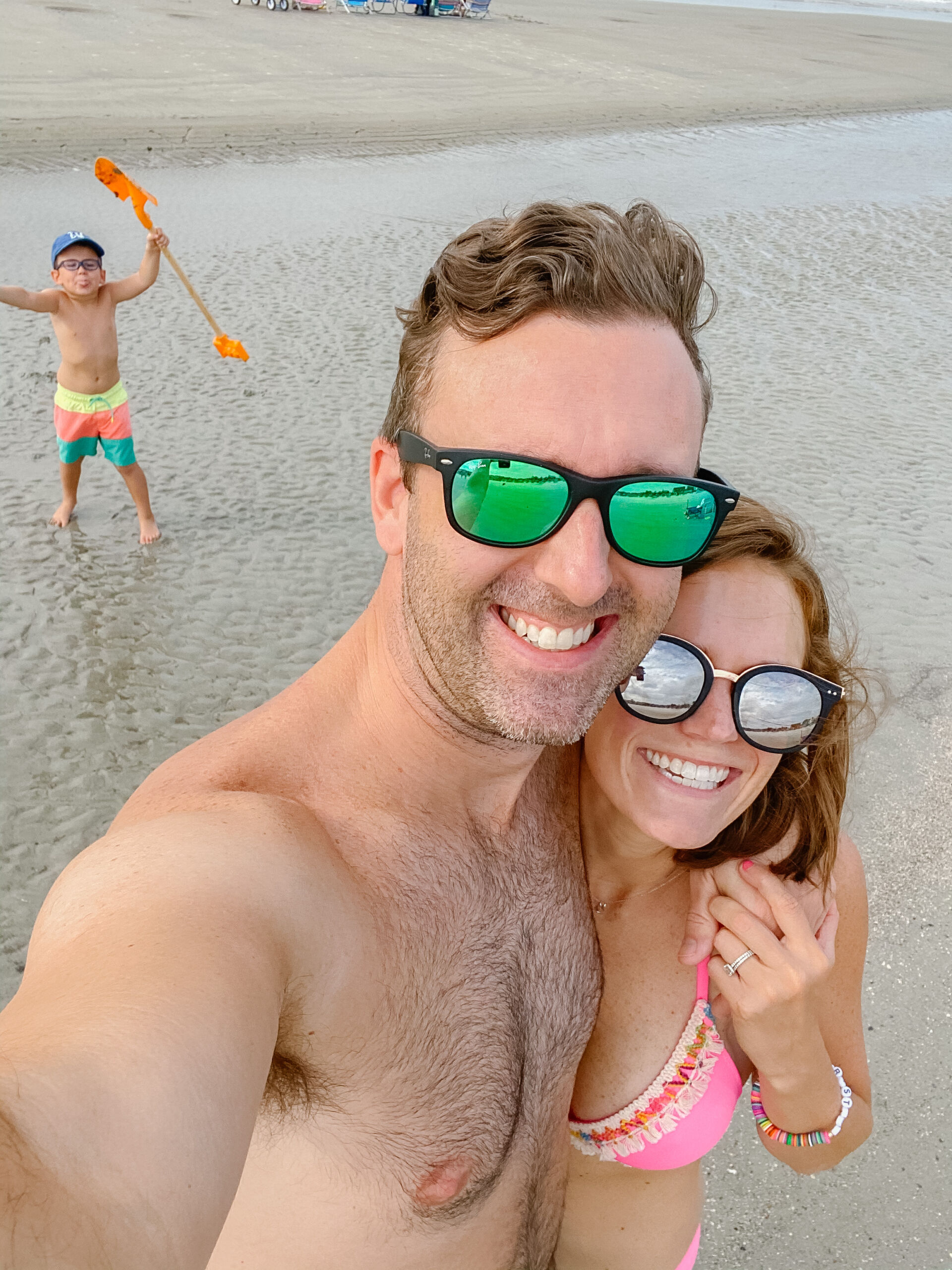 Matt spent hours catching teeny tiny fish in the surf for the kids. He must have caught over 100 fish throughout the trip and with each catch the kids would squeal and come running.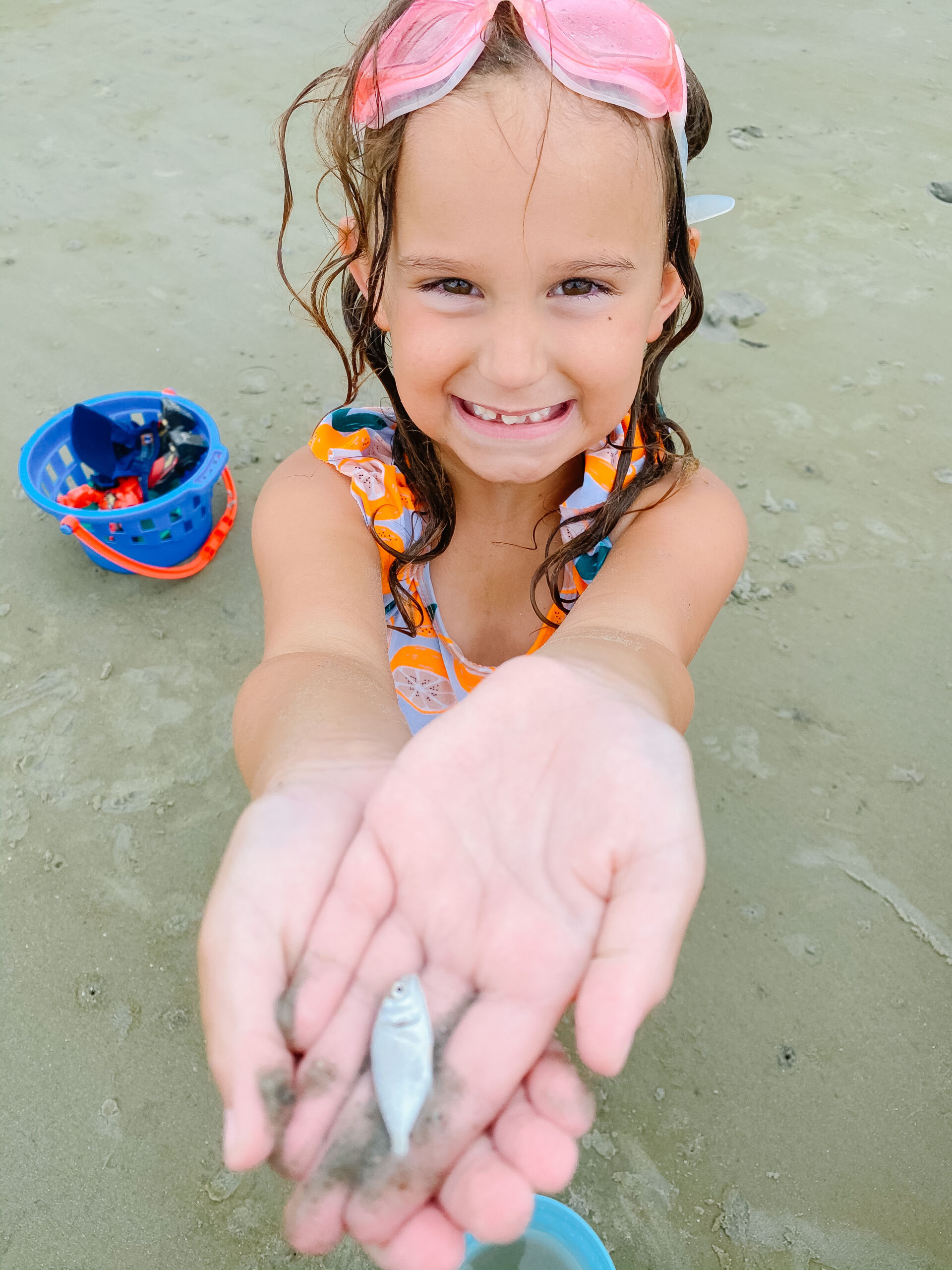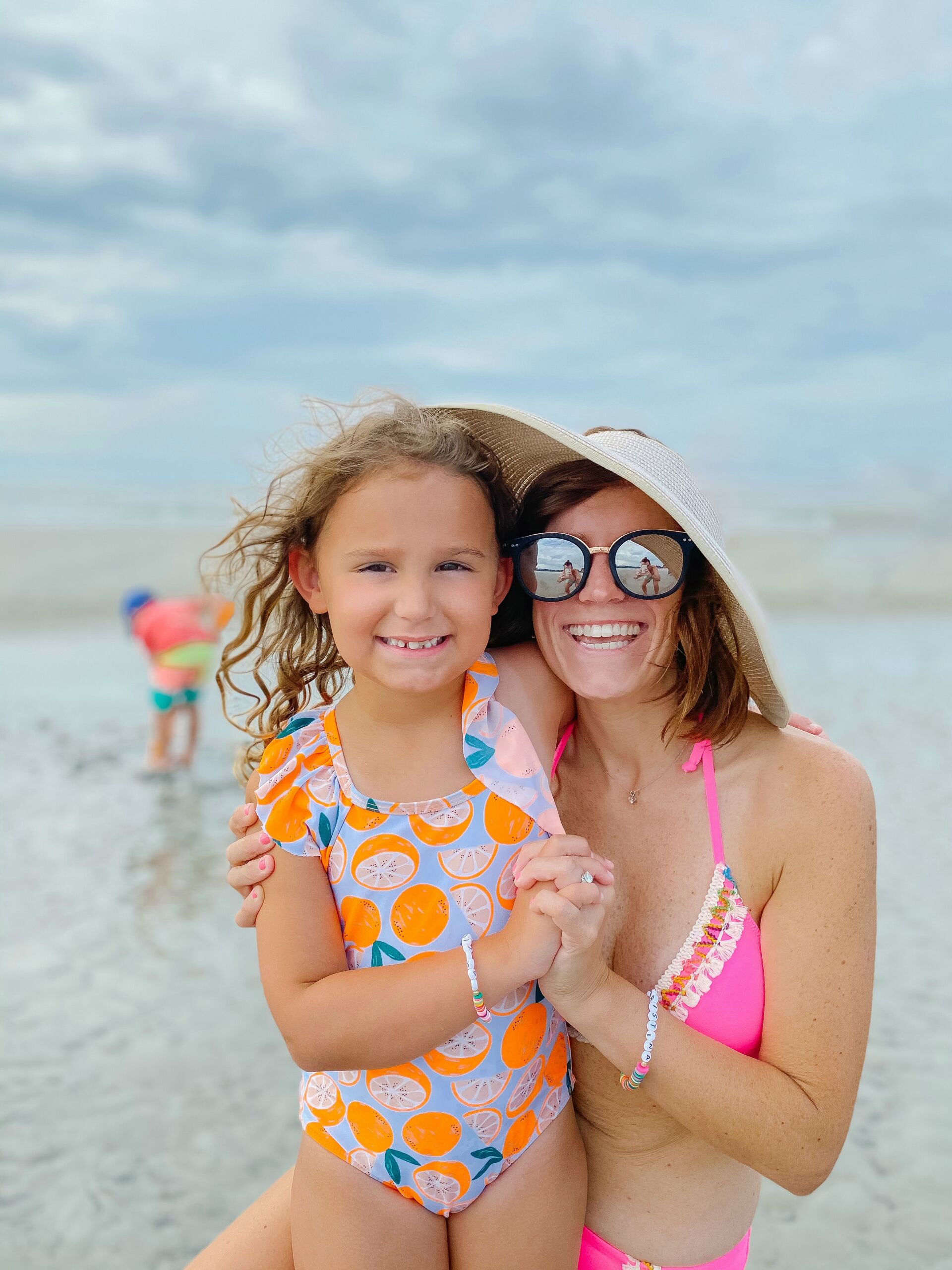 my swim suit / bracelets / my hat / my sunglasses
Caroline found a sand dollar too! We kept it for a day in a bucket filled with water and sand to see if it was alive or not. Turns out, they turn white when they die! Ours was very much alive so back to the ocean it went the next morning!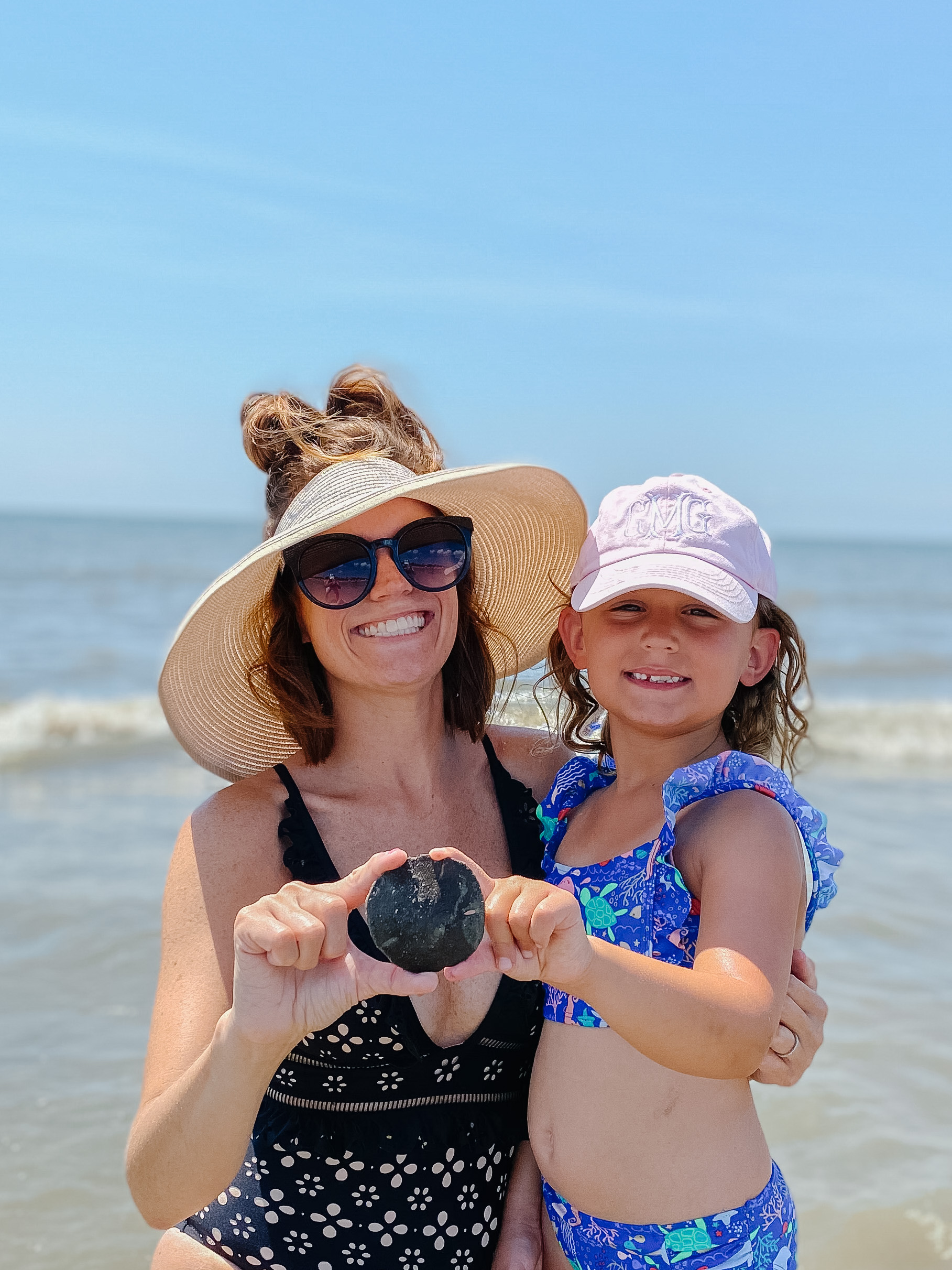 my swim suit / my hat / my sunglasses / Caroline's swim suit