We had a terrific long holiday weekend that definitely deserves a recap! My brother Ian, his girlfriend and their dog stayed with us for a few days and it was so fun!
Friday
Friday afternoon Ian, Megan and Hershey arrived for the weekend! We had a little bit of time to catch up before grabbing the kids from Camp. The kids were elated to arrive home and find a cute little doodle running around the house. I whipped up some appetizers for happy hour while the kids followed Hershey everywhere. Afterwards we ordered a bunch of pizzas from Pizza Peel and got ready for Family Movie Night. We let Ian pick out the movie and he went with Ghostbusters! Everyone was so excited that we didn't really watch most of the movie (but the kids watched it 2 more times throughout the weekend). I also made an extra special treat for Movie Night Treat Platter that everyone went wild over.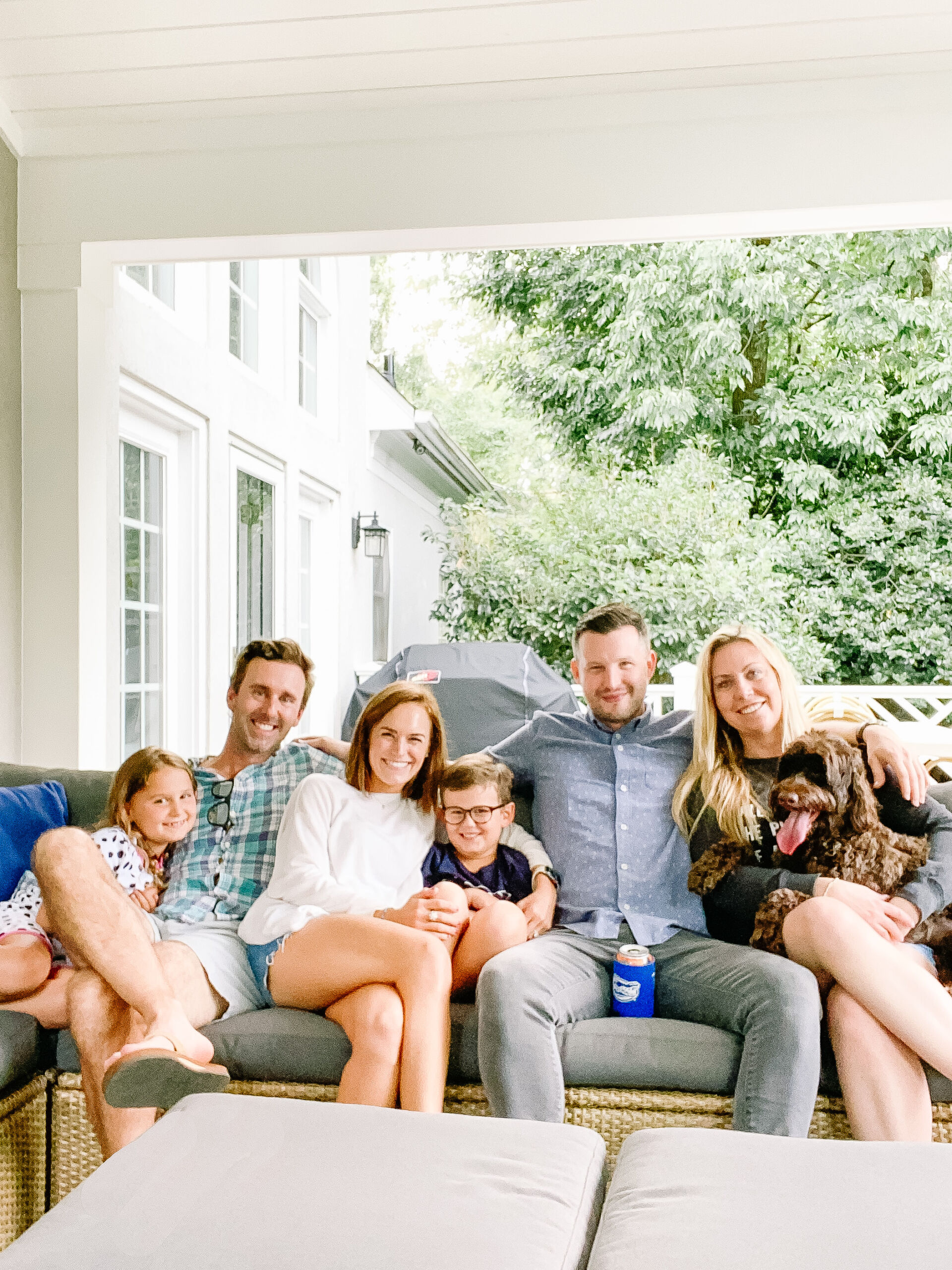 Saturday
Saturday morning Matt ran to Poppy's Bagels to grab everyone the best bagel sandwiches in Charlotte.
Later in the day we headed to Olde Mecklenburg Brewery where the kids and Hershey had a blast running around together. Afterwards we stopped at Legion Brewing in Plaza Midwood for a late lunch before heading home to rest up for the big night ahead.
Saturday evening we went to the Whitewater Center for the fireworks show. I was worried how the kids would fare with the 9:30 pm showtime, but they did great — especially considering it took us more than 2 hours just to get out of the parking lot after the 15 minute show. We didn't get home until well after midnight so we all crossed our fingers they would sleep in the next morning.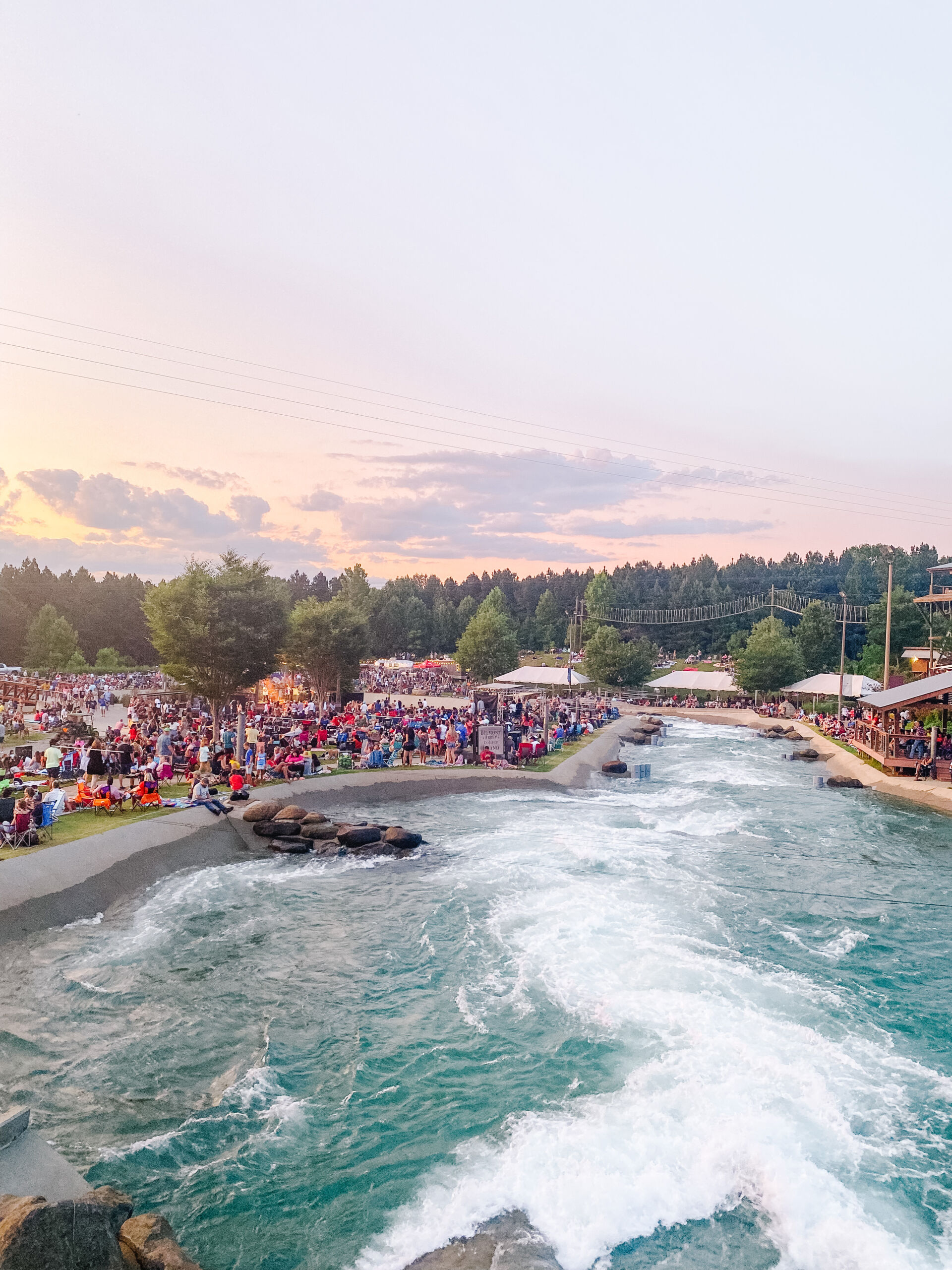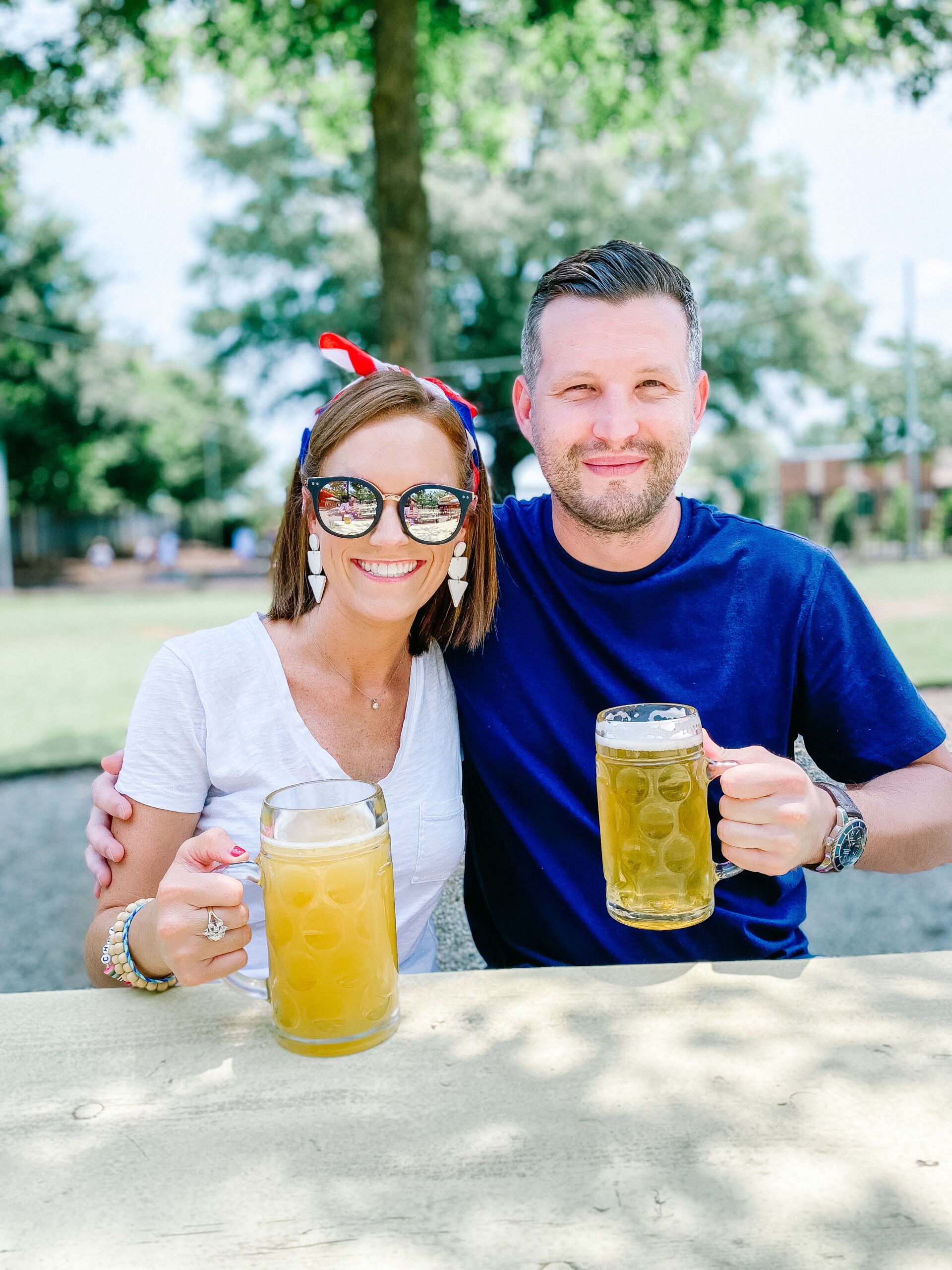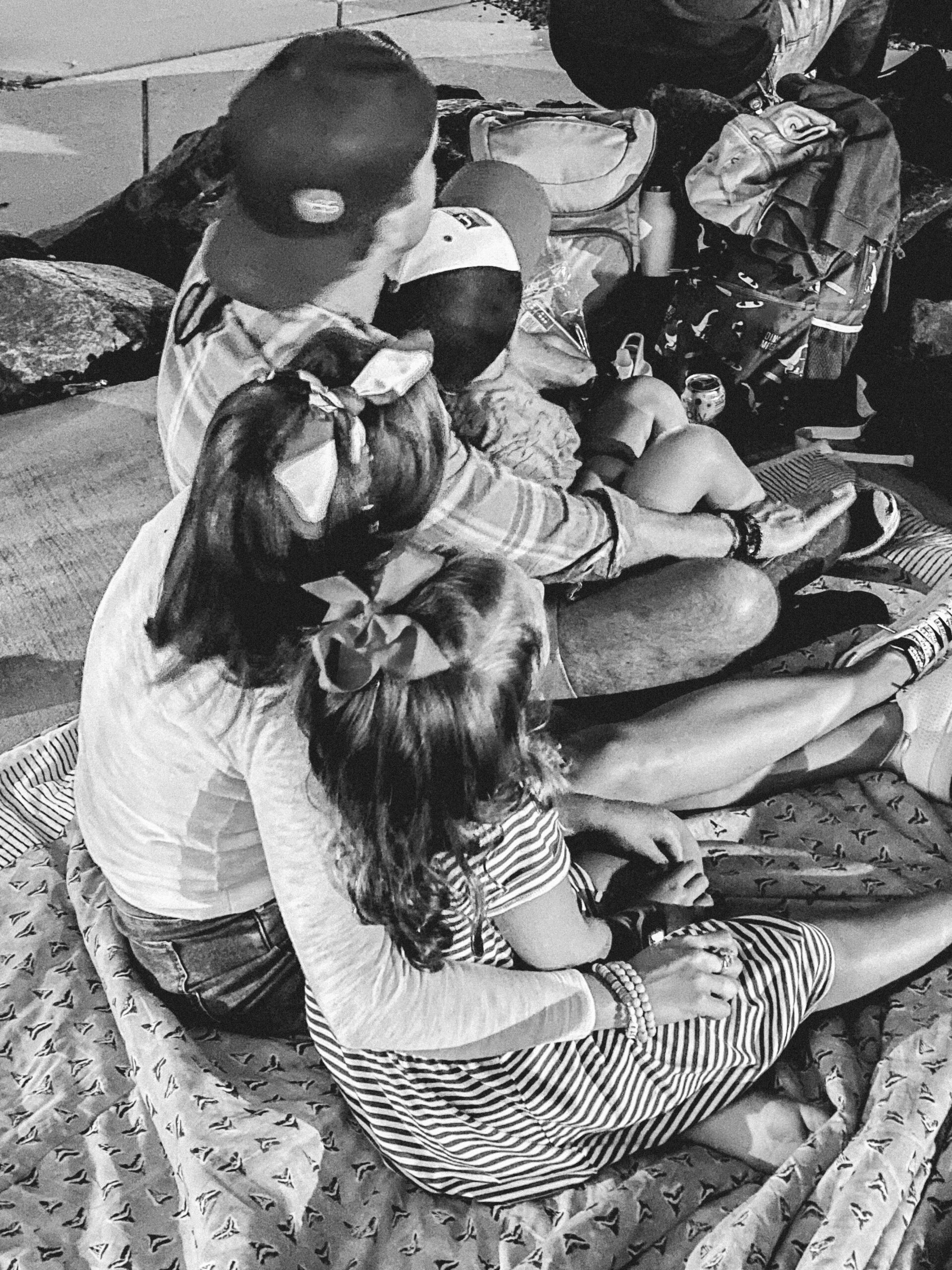 Sunday
Sunday morning we grabbed a spectacular brunch from Superica before Ian, Megan and Hershey packed up and got on the road home to DC.
We spent the rest of Sunday relaxing on the back porch, ran a few errands and grilled Impossible burgers for dinner. It was such a beautiful day to spend outside together.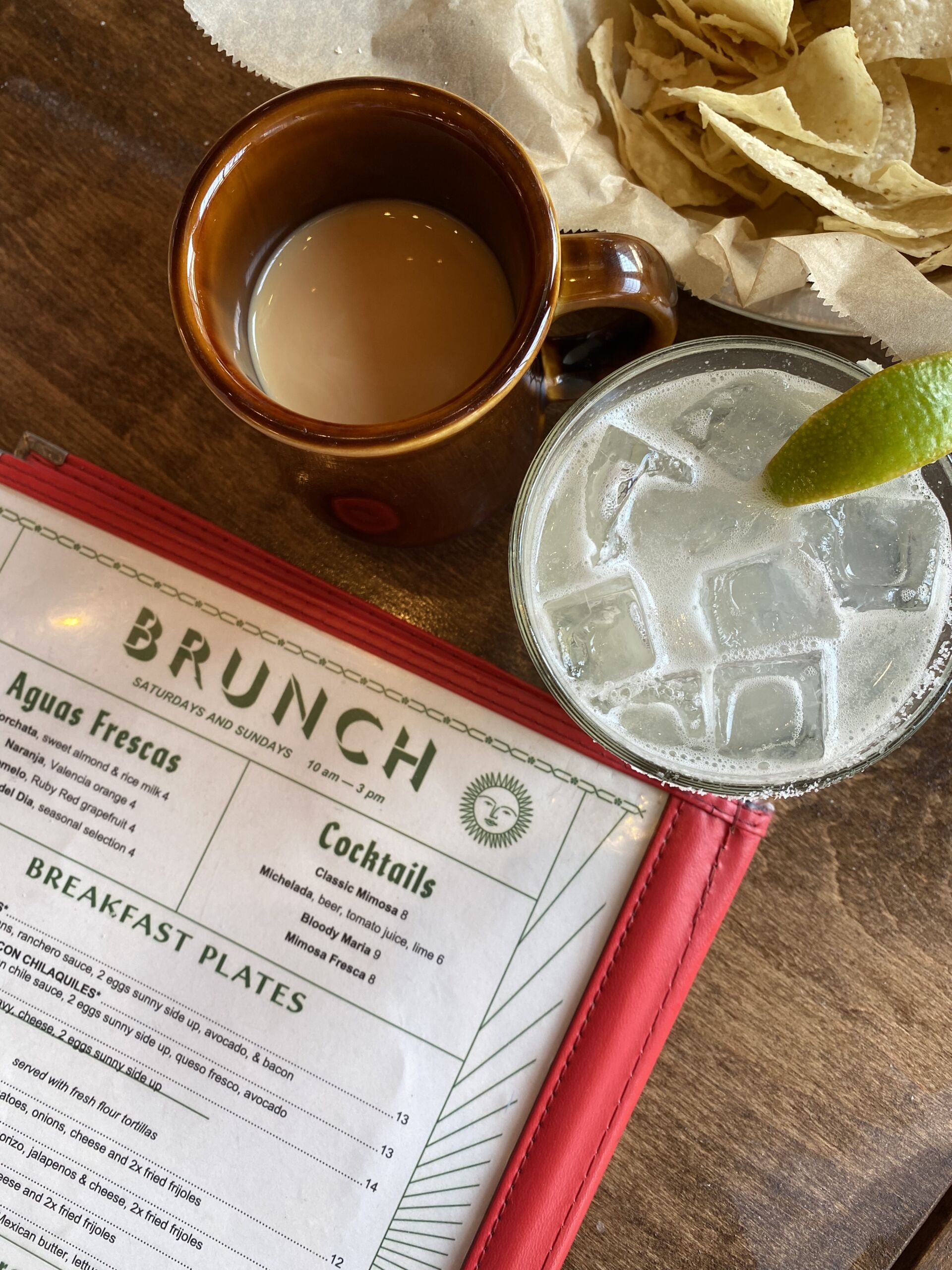 Monday
The kids were so excited to start Engineering Camp on Monday morning. After drop-off, Matt and I spent the day together since both of our offices were closed for Independence Day. We originally had plans to go car shopping for me since my car is dying. However, we learned the dealerships are also closed for Independence Day so we scrapped the shopping plans and instead spent a few hours at the pool which was absolutely lovely. Then of course the kids totally busted us when we picked them up in our swimsuits!
And that was a wrap on our 4th of July weekend! It was filled with all my favorite things — family time, good food and lots of fun! Now on to a busy birthday week celebrating Matt and Thomas!