Matt and I were able to get away to Asheville last weekend while mom was here! For the 5th year in a row, we met our friends, Brynn and Palmer, for a relaxing weekend in my happiest place — the mountains. This trip couldn't have come at a better time for us — we were grateful to get OUT of the house and away to a beautiful place. It didn't even matter that it was freeeeeeezing while we were there. We were just so happy for a change of scenery, time alone together and with some of our best friends, fresh mountain air and good food.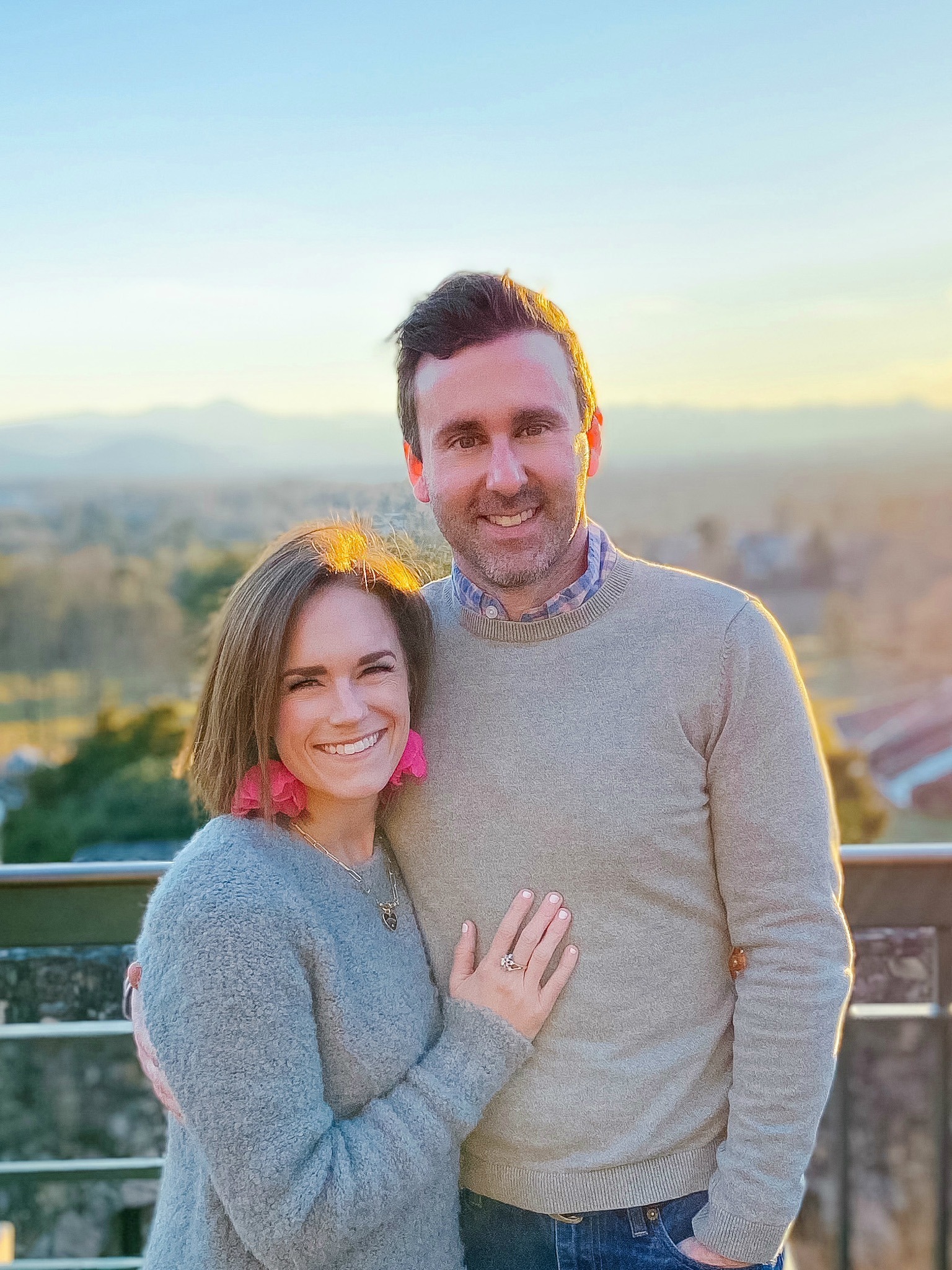 I didn't take many pictures as I wanted to be off my phone as much as possible and it was so nice to be disconnected for a bit.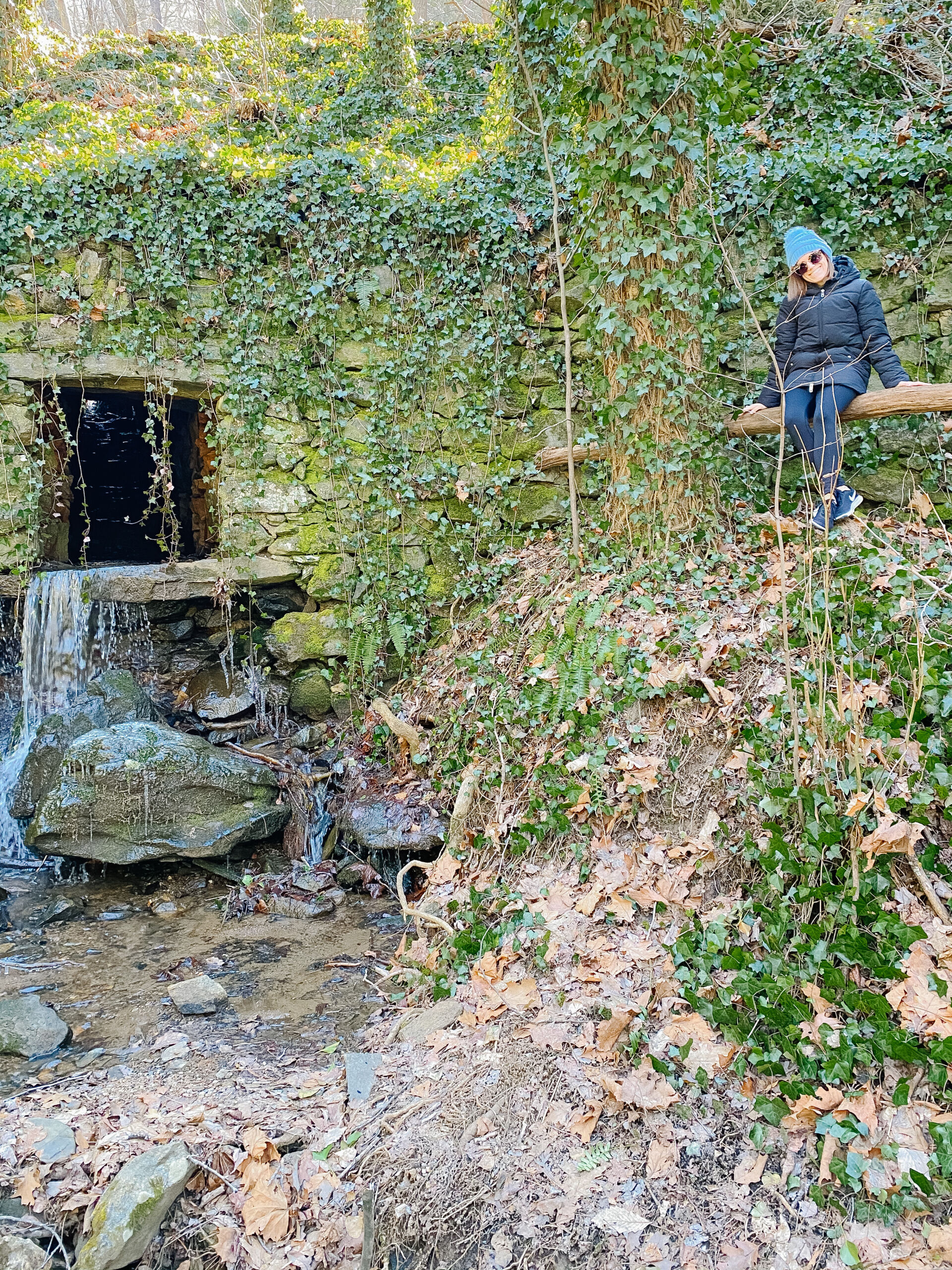 A trip highlight for sure was Brynn and I playing in the forest together on Saturday while the guys golfed. We sat by this little waterfall for several hours catching up on life and "forest bathing" as the Japanese call it. It felt truly rejuvenating to slow down and take in the fresh mountain air. And now I am on a mission to figure out a way to replicate this experience more often at home.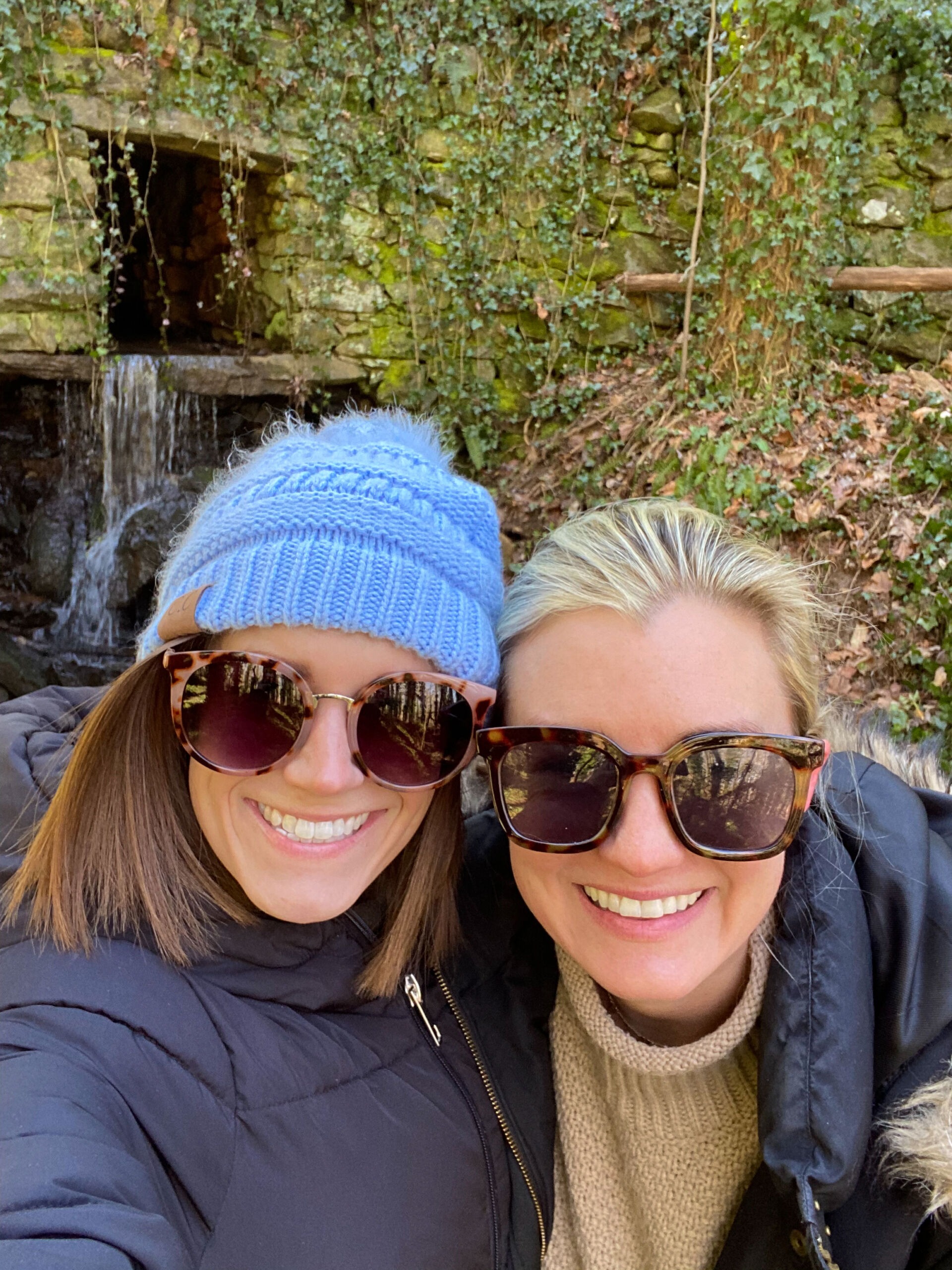 We enjoyed a lot of good food and cocktails during our trip but I really wanted to highlight our dinner at Vivian! Brynn found this intimate new restaurant and the food was absolutely incredible — probably one of the best meals I've had in Asheville, honestly. We tried lots of small plates and all of them were SO good. The menu changes frequently but if the steak dinner is available, you MUST get it.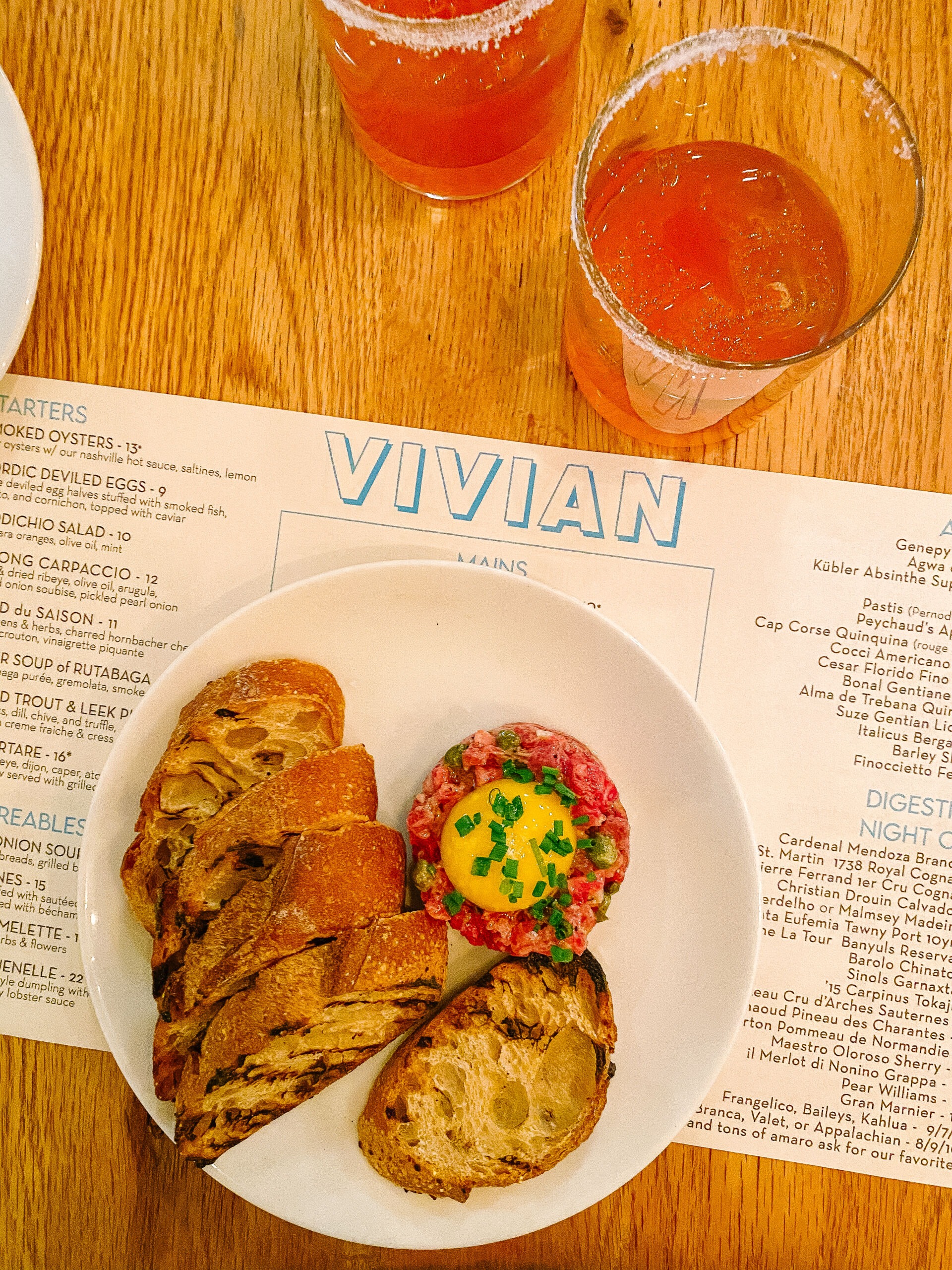 And in a blink of an eye, the weekend was over and we were back home with mom and the babes!
Previous Asheville Trips with B+P: 2020 / Birthday Trip / 2019 / 2018 / 2017