Skipping the usual Five on Friday today to share an update on Dad. I'm on the first flight out this morning to Orlando to get back as soon as I possibly could to spend more time with him — this time alone.
We drove the kids down to see my dad last weekend. We've had a lot of hard visits but this one was arguably the hardest. So hard in fact that it's taken me a few days to digest it and provide an update here because if I'm being completely honest, I really just want to pretend my dad is not dying and continue sharing cute outfits, happy spaces in our home and smiling faces. But behind all that we're being assaulted with grief as we slowly watch Dad prepare to enter Heaven.
Many of you have checked in and asked how you can pray for us. Thank you. Although dad is on tons of pain medications he is in constant excruciating pain. His quality of life has plummeted and we are no longer praying for more days with him. Instead, we tell him we love him — constantly, not knowing if it will be the last time we hear him say it back. We tell him we will all be OK even though we will miss him fiercely. We tell him how much we've learned from him and all of the memories we will cling to forever.
So our prayer request is for pain management for the rest of his days. And please say an extra prayer for mom too.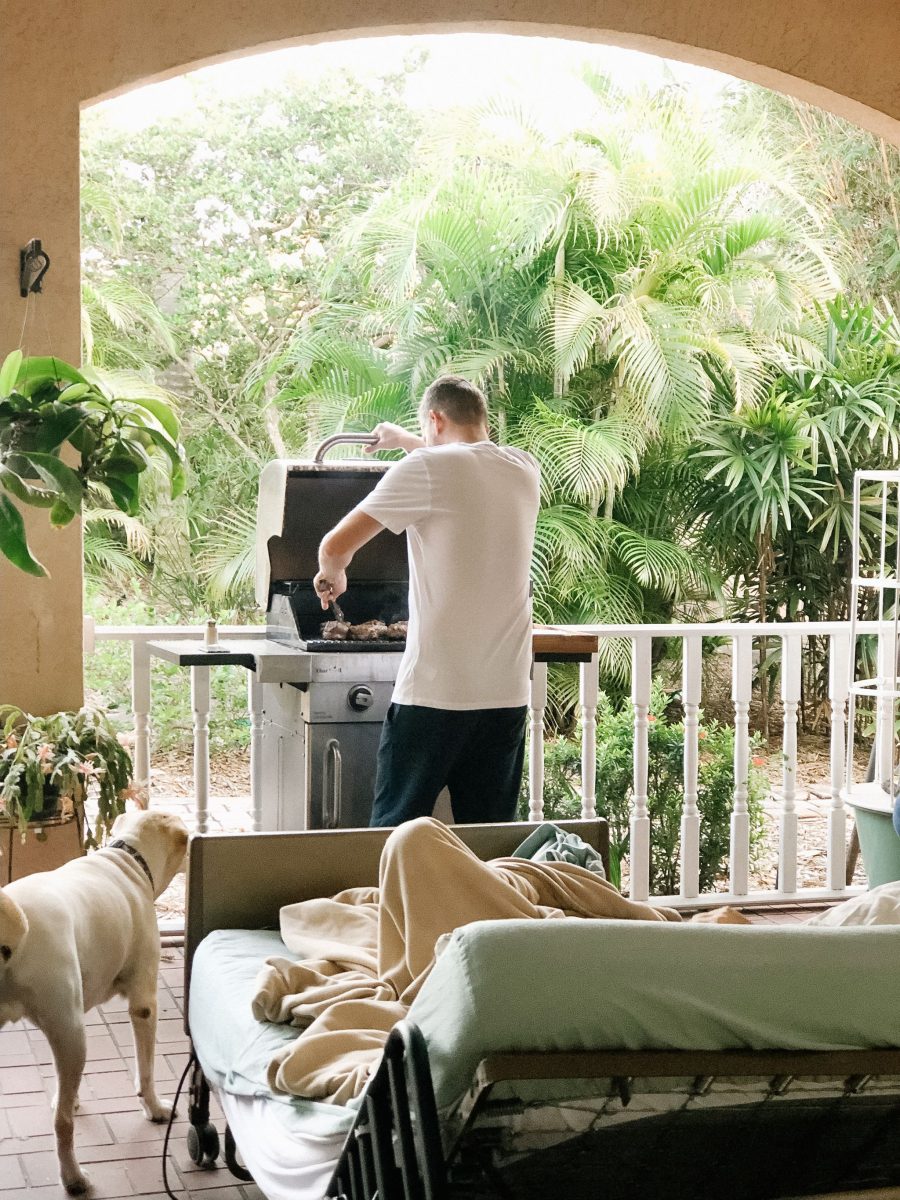 I hope to be back to my normal happy posting next week. After all, this space is a therapeutic outlet for me to escape the exhausting sadness for just a second and focus on the good — because there is still so much good in my life even if we're in the middle of a very dark journey.