I absolutely cannot believe how fast this summer has flown by. We are near the end of our freeze pop stash (you know, when only the purple flavor is left), the pool weekends are quickly dwindling, the kids' closets are filling up with new outfits for school and Caroline is counting down the last few days until she starts Kindergarten. She is so ready and excited for her new school. In fact, she already has an outfit picked out for each day of the first week of school.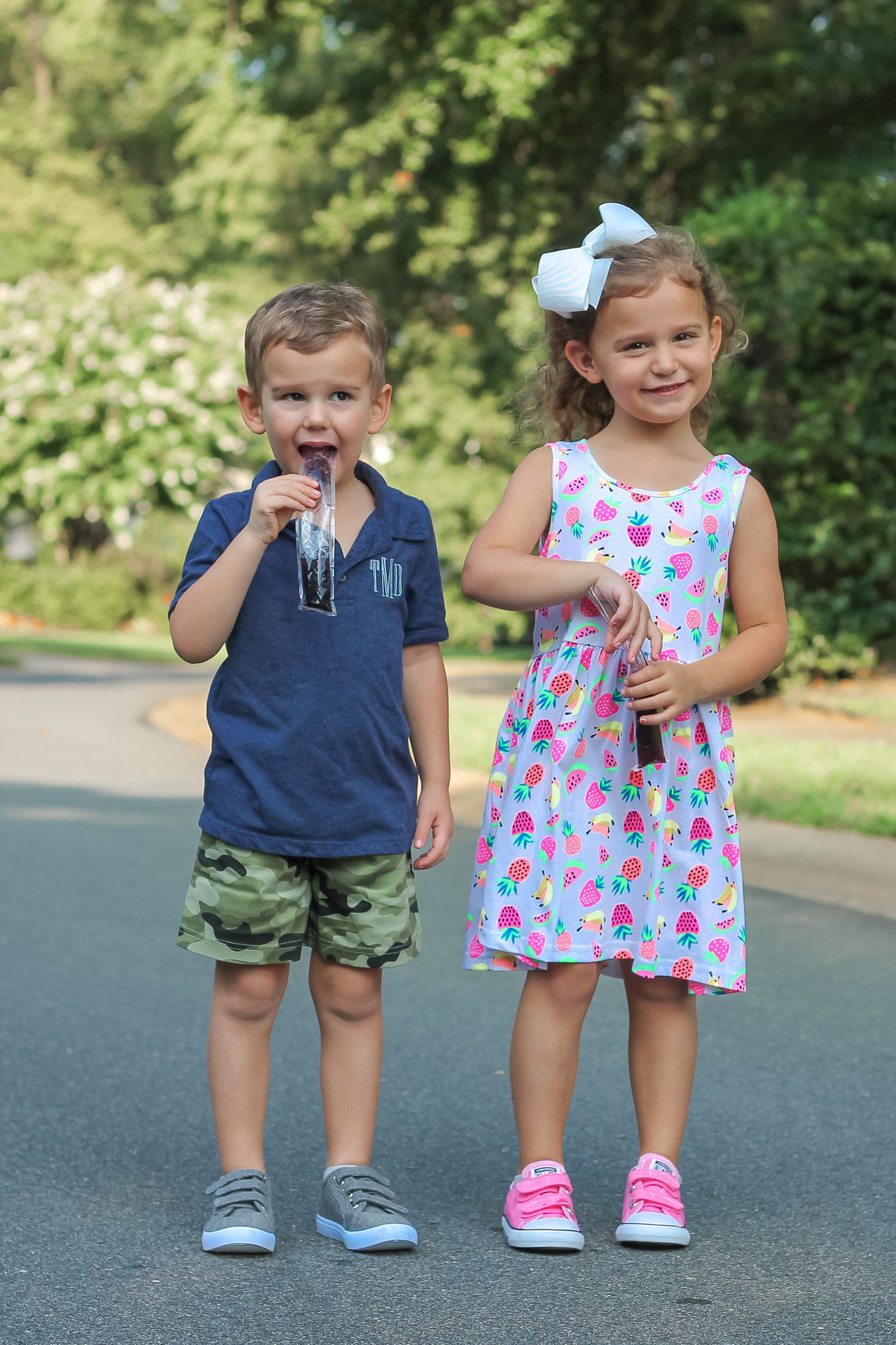 Matt's mom took Caroline on a Kindergarten shopping spree a few weeks ago and I've also scooped up a few outfits here and there from a variety of stores throughout the summer. However, I have to admit that some of my favorite items came from Walmart! I was pleasantly surprised with all the adorable options this season — and at an affordable price (which is important since these clothes get so destroyed at school).
As you know, Caroline's prefers for her wardrobe to consist almost exclusively of dresses! So it didn't surprise me at all when she picked out this darling fruity dress (only $8.50!)! We also grabbed this $5 chambray dress, a pair of adorable sandals, some inexpensive plain dresses (perfect for monogramming) and a few other things.

Adorable Girl Outfits

I picked out Tom's outfits (because he has no attention span or desire to pick out clothes). I was excited to discover the Wonder Nation line this year for Thomas and stocked up on tons of basics including a few pairs of twill shorts (a two pack is only $16!), lots of inexpensive plain polo shirts (a two pack for $10!) that I had monogrammed at the mall kiosk, lots of batman socks and a few other things.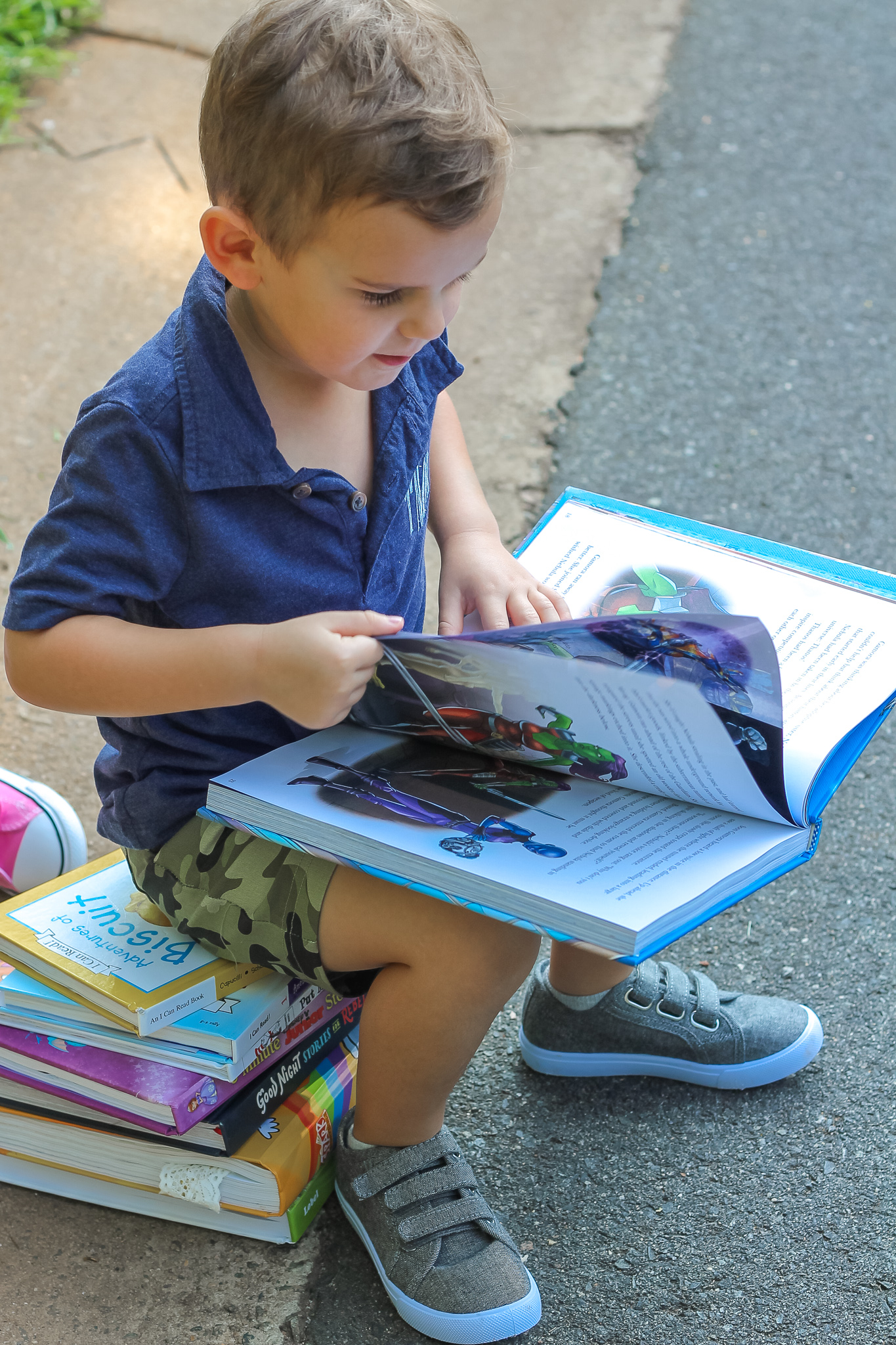 Adorable Boy Outfits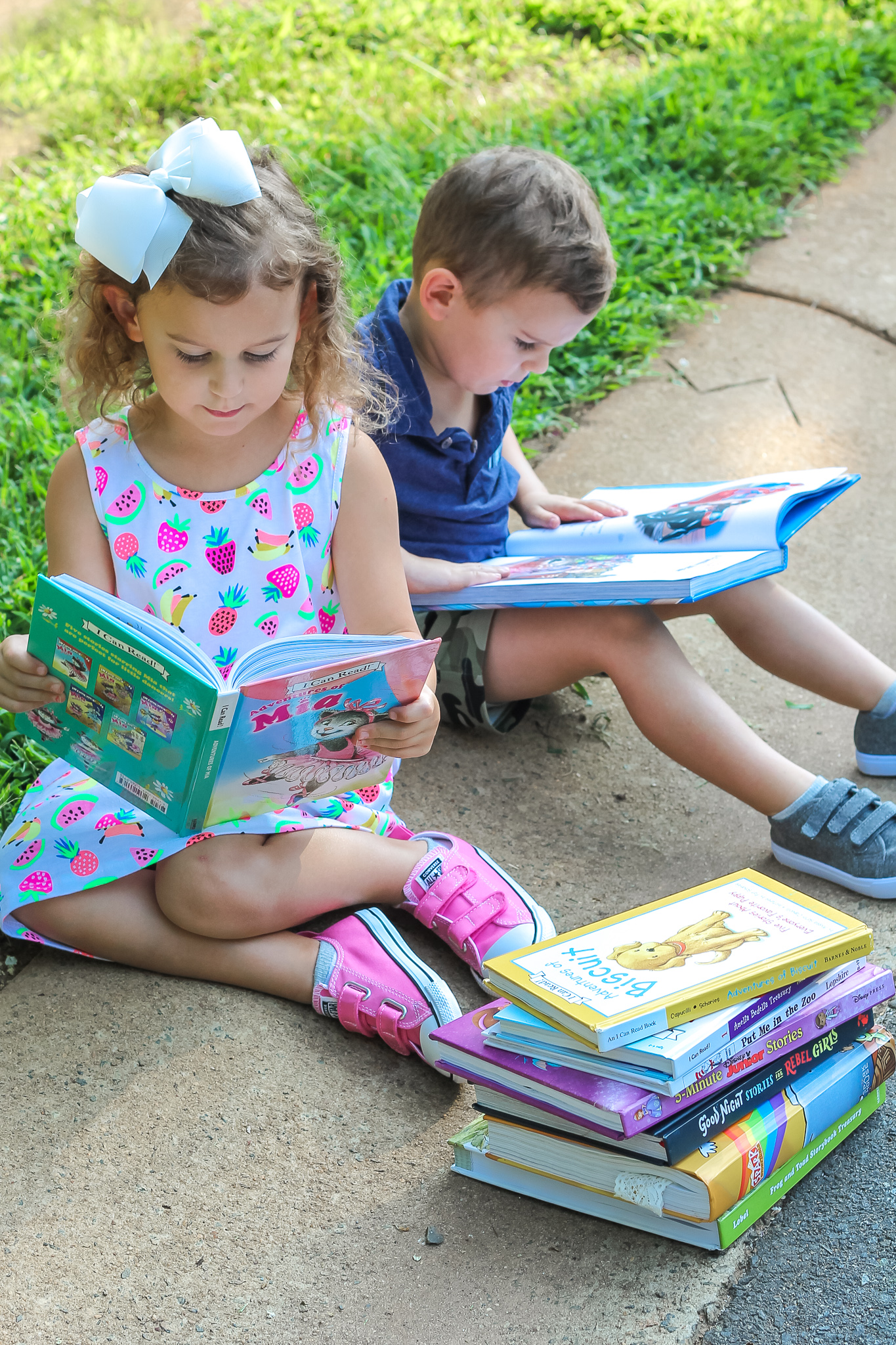 All ready for the school year ahead!

Thank you to Walmart for sponsoring this post!