Our sweet Caroline is officially 8 — and we celebrated all weekend!
Friday afternoon Caroline had a class birthday party and then I surprised her with early dismissal for mani/pedi appointments! And Friday night she got to pick out the movie for Family Movie Night — Into The Woods!
After the kids were asleep, Matt and I decorated the kitchen and filled her room with balloons and streamers to wake up to…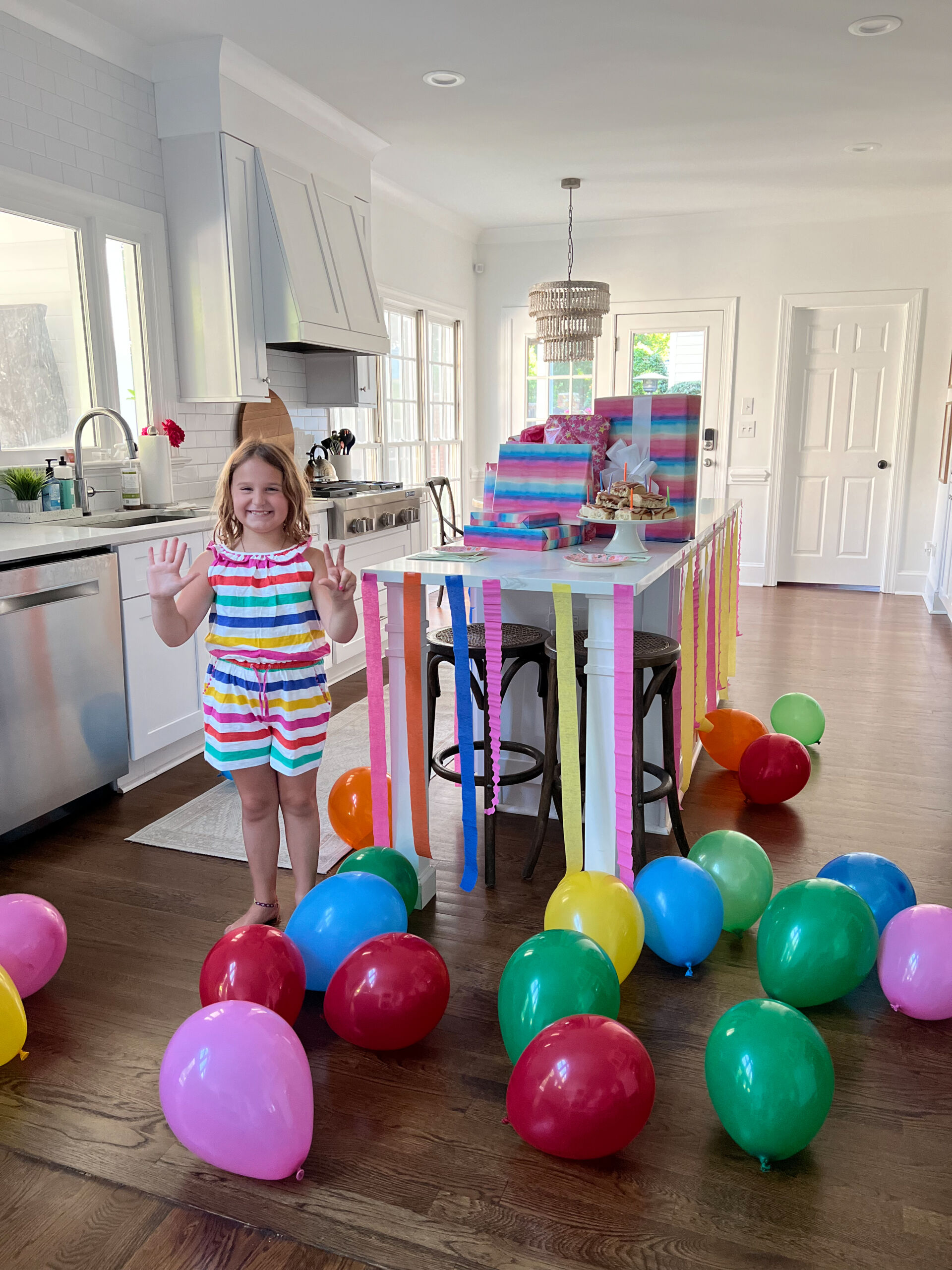 The kids originally came down fully dressed and ready to party at 3:30 am (WHAT?!) and we sent them back upstairs two more times before finally getting out of bed at 6 am to celebrate the birthday girl.
Caroline was SOOO excited to come down to a decorated kitchen, presents and cinnamon rolls for breakfast!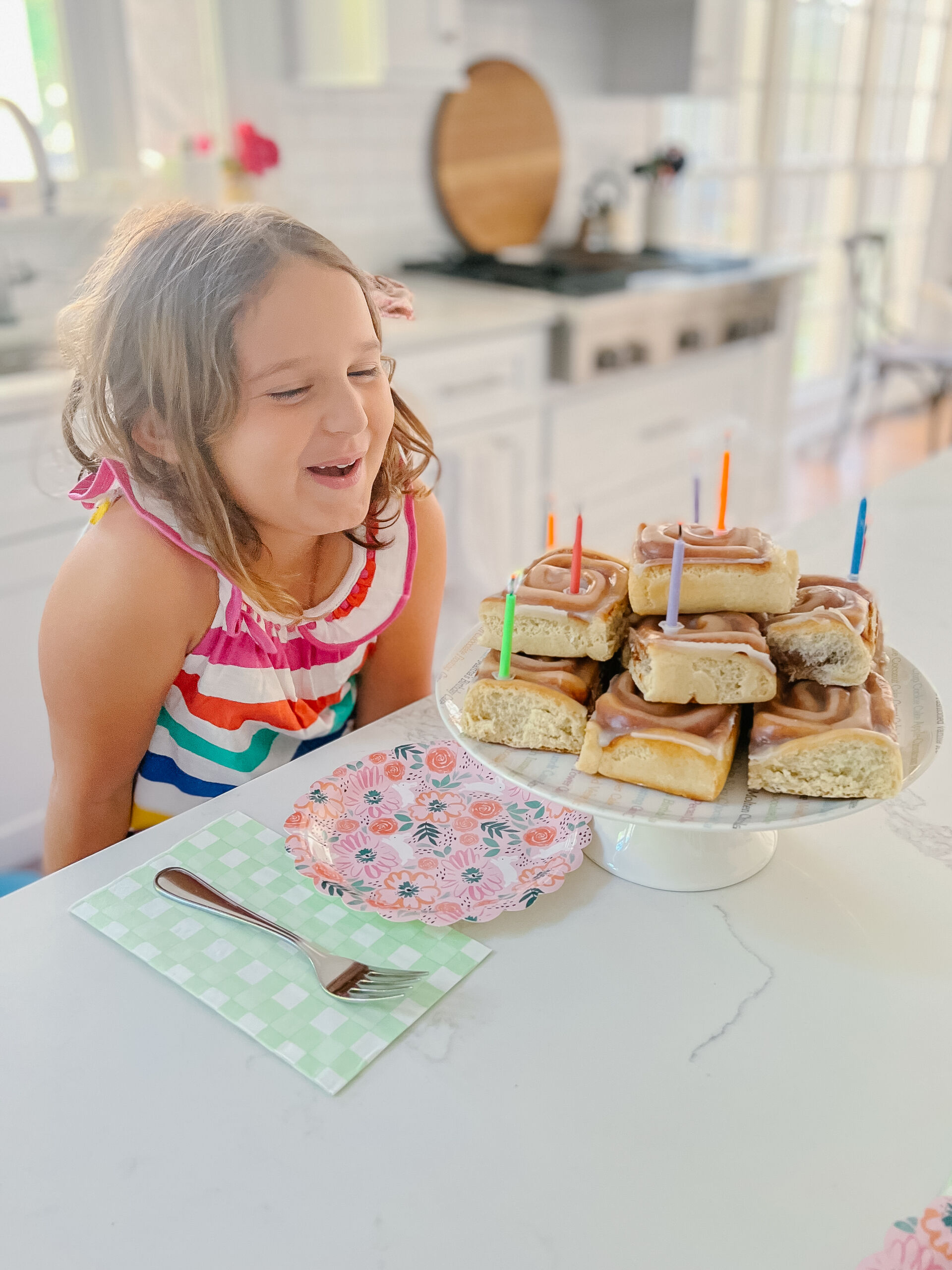 After breakfast we surprised her with a stop at school to see the spirit rock we had painted for her! I cannot even describe her excitement when we rolled up to the rock. This is Caroline's third birthday she's celebrated since being in elementary school…and the FIRST year she's actually been able to celebrate while attending school in person (her last two birthdays have been during remote school) so she was just so, so, so, SO excited to see her name on that rock!
Afterwards she picked sandwiches from Laurel Market for her birthday lunch and then it was party time!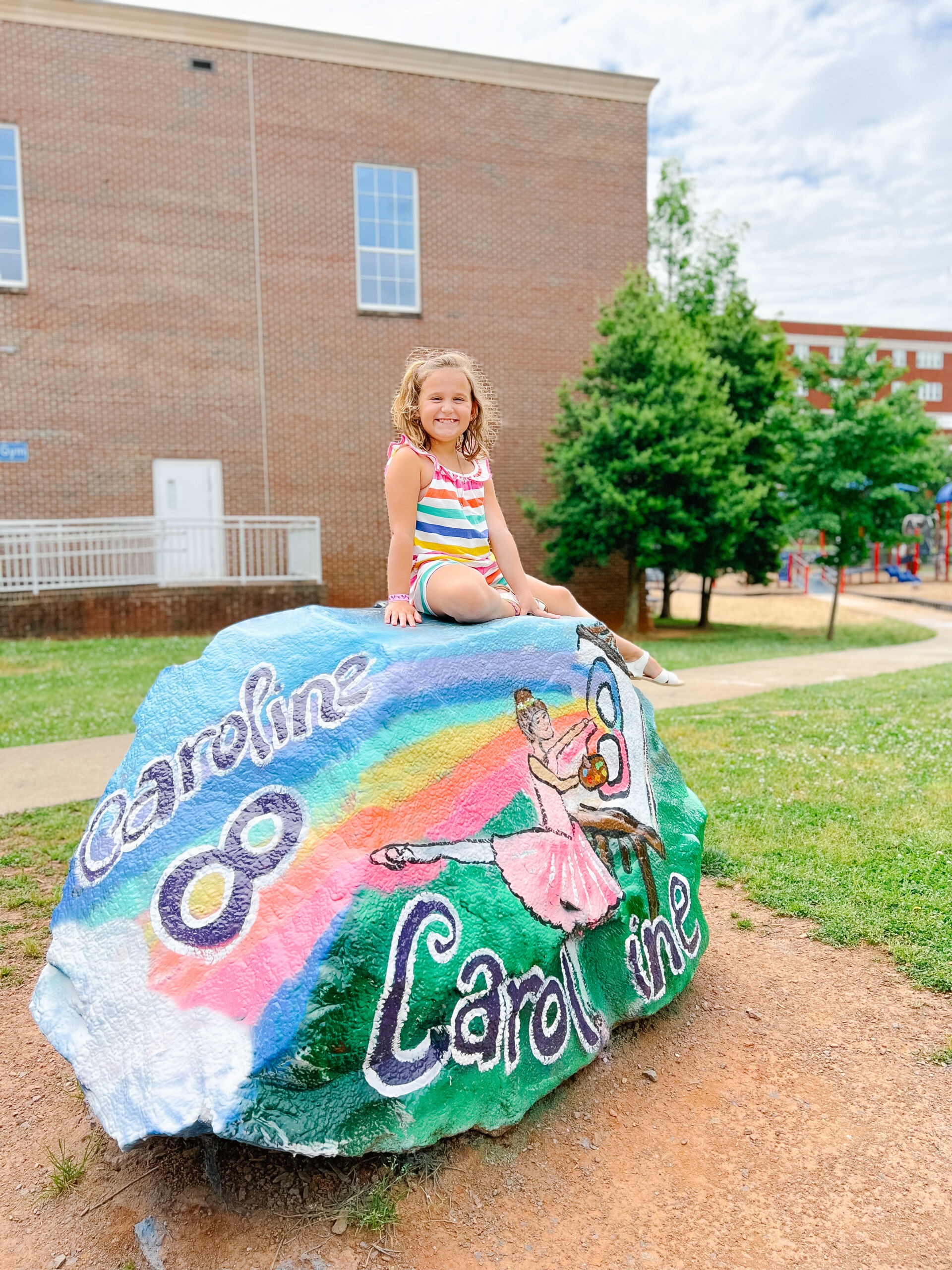 For her birthday party this year, Caroline decided on a pottery painting party at Dish It Out. This was our first offsite birthday party and it couldn't have been easier. And all the kids had an absolute blast painting pottery!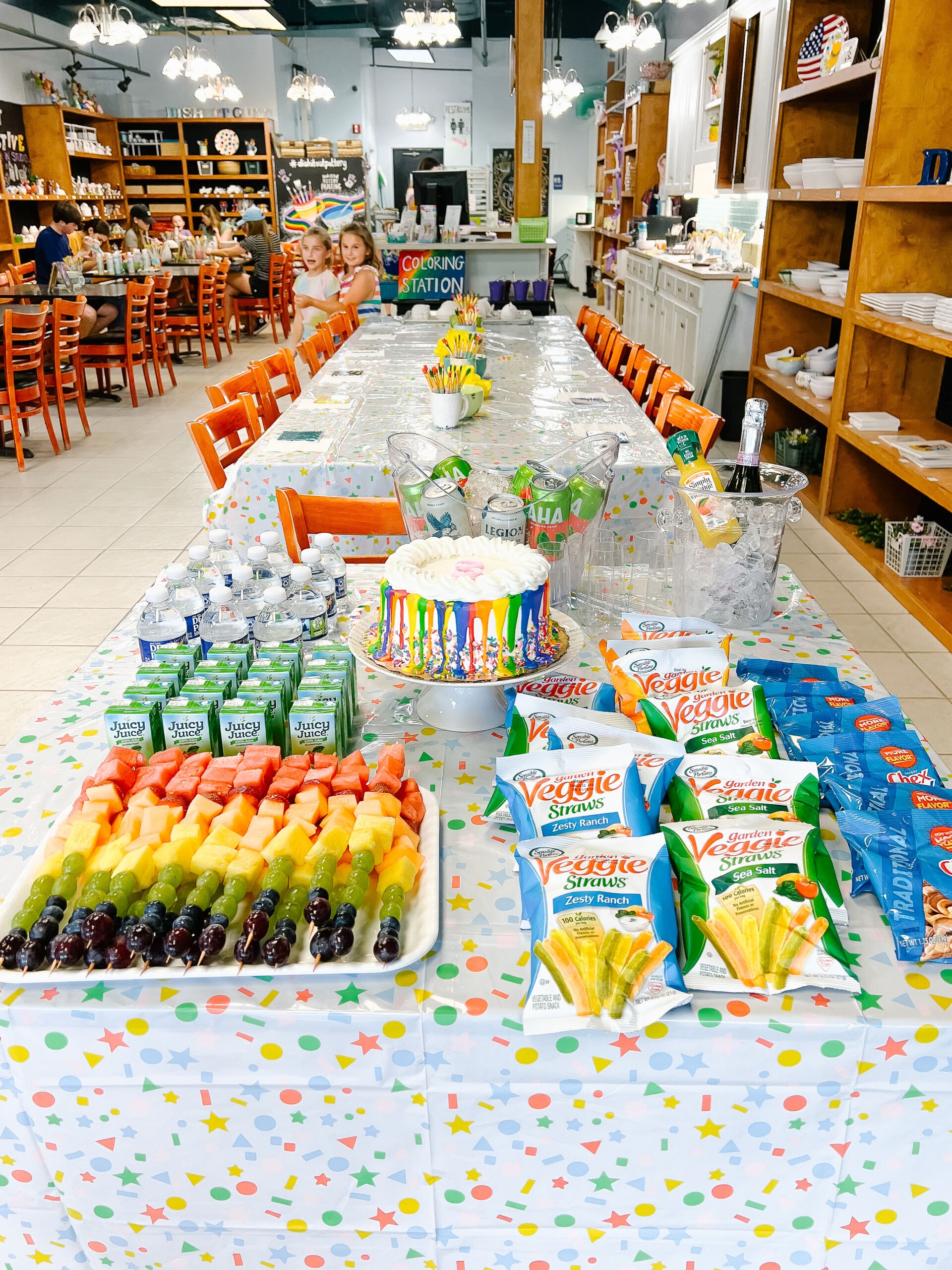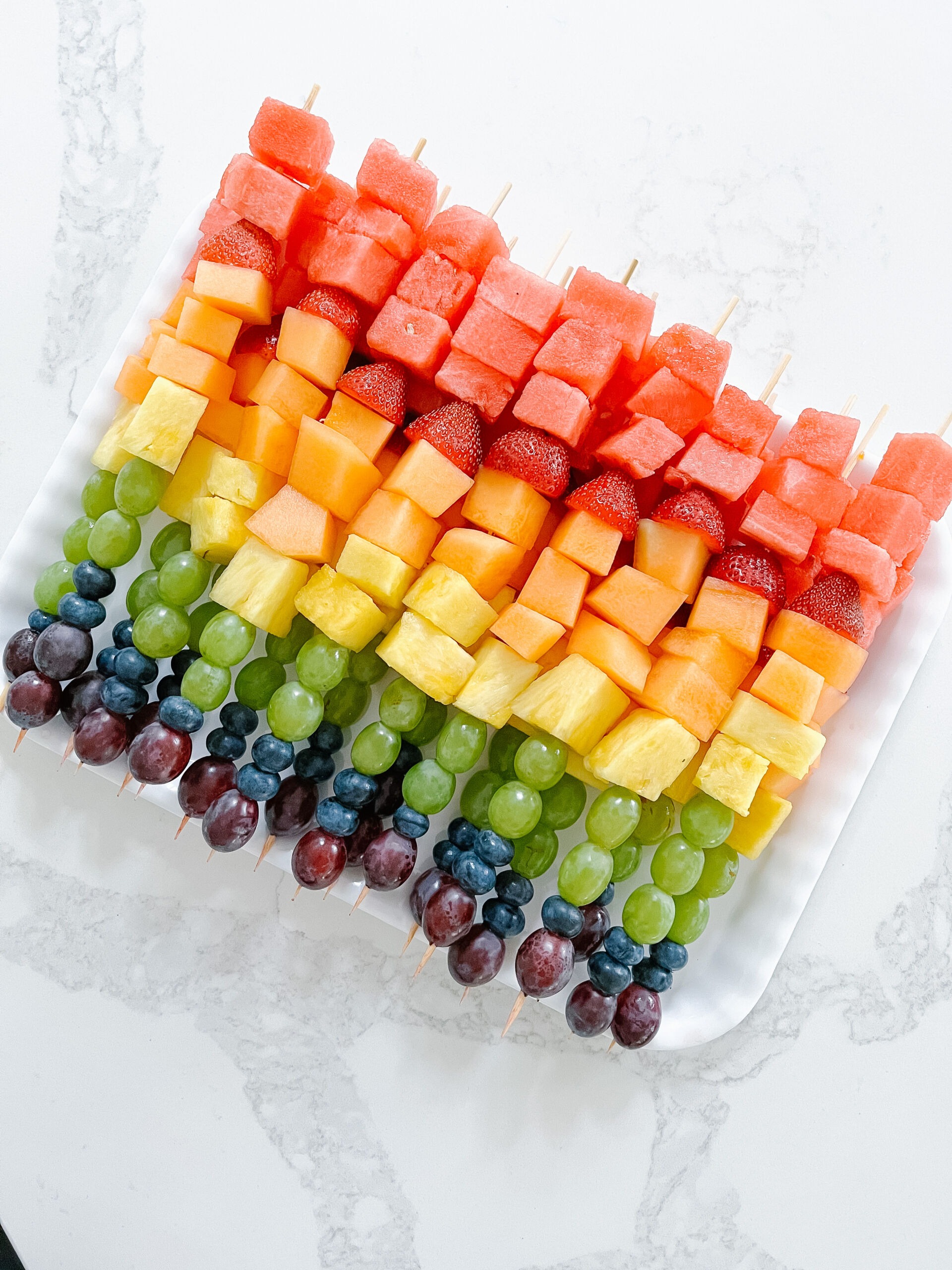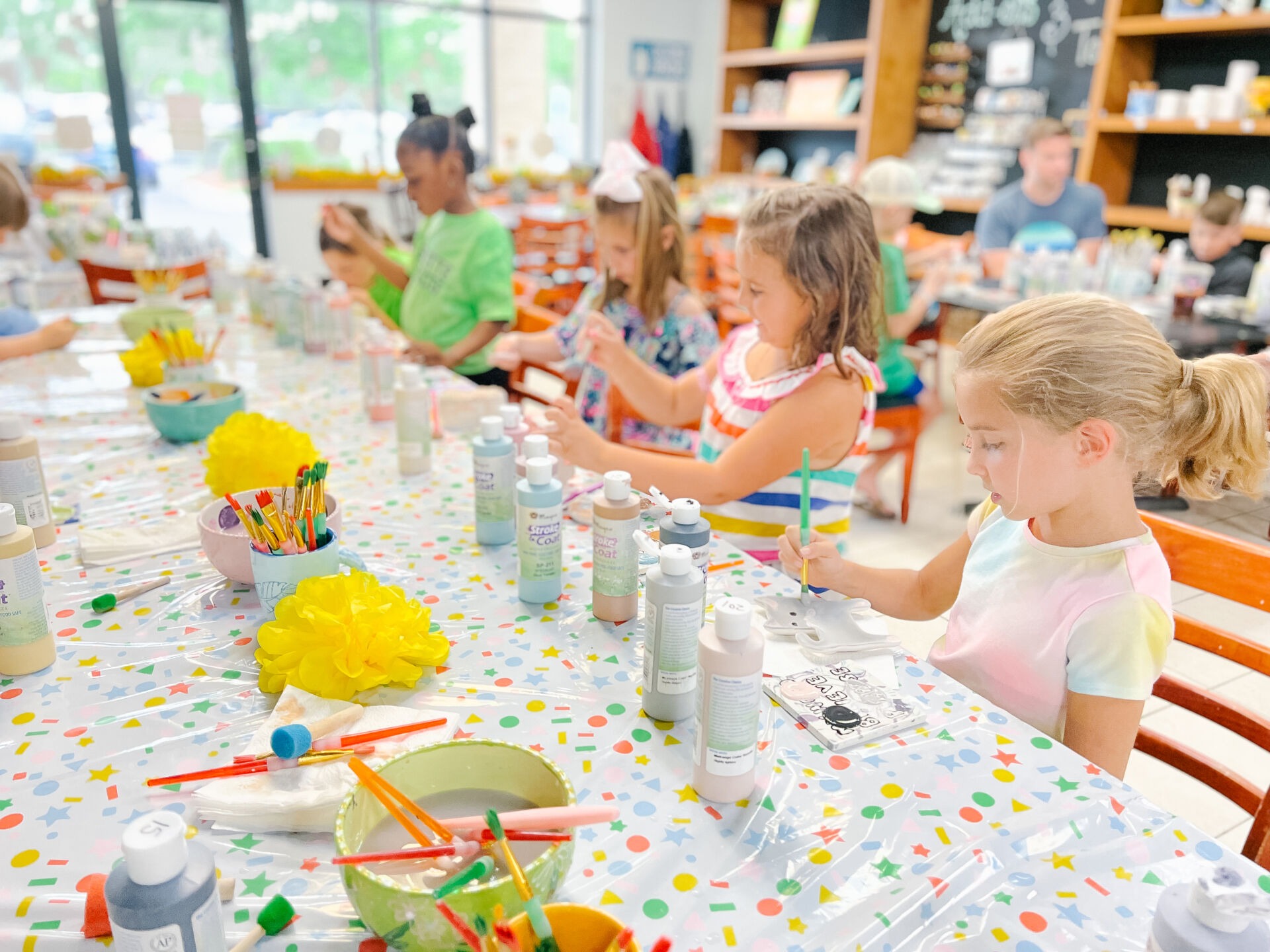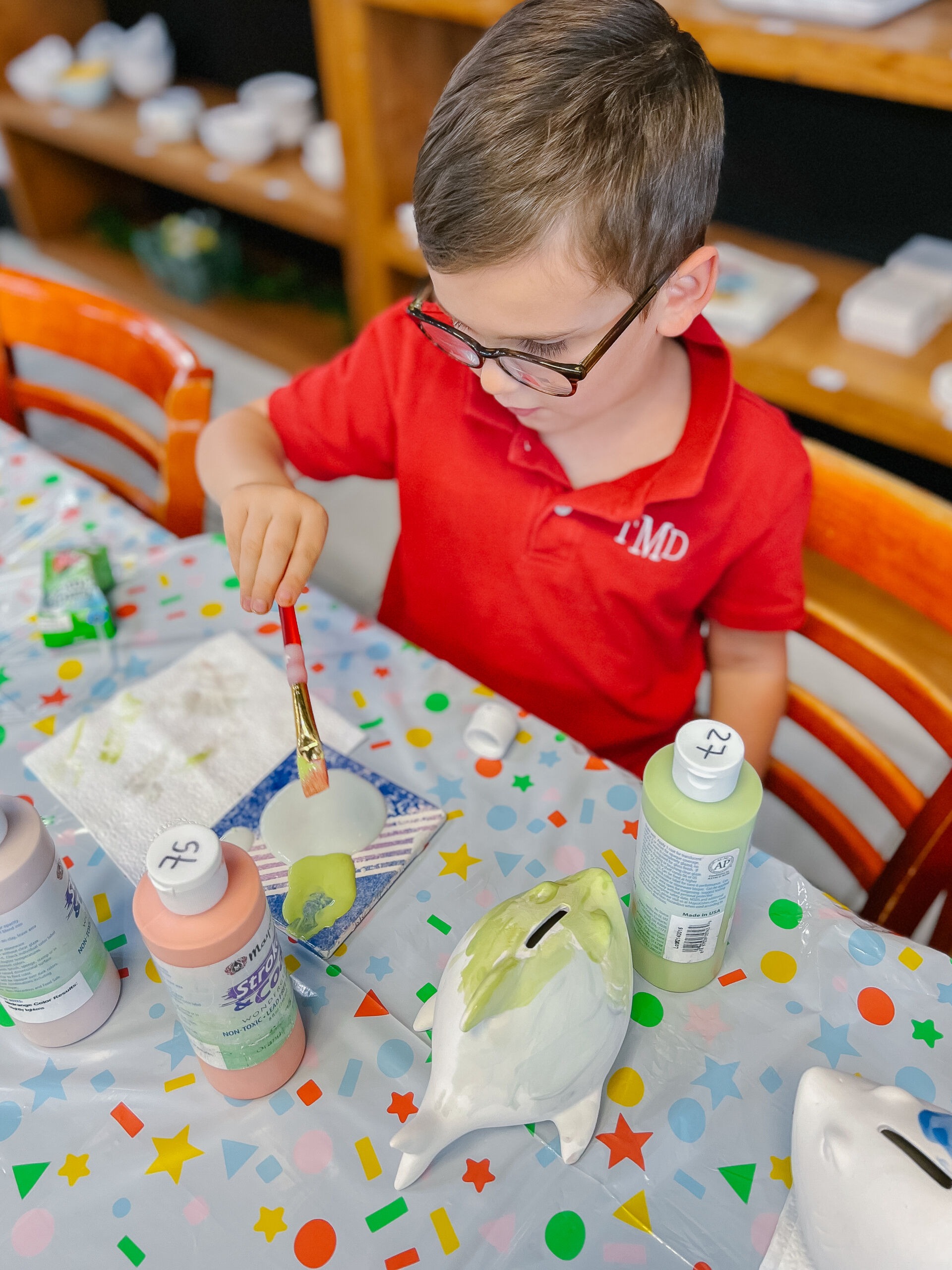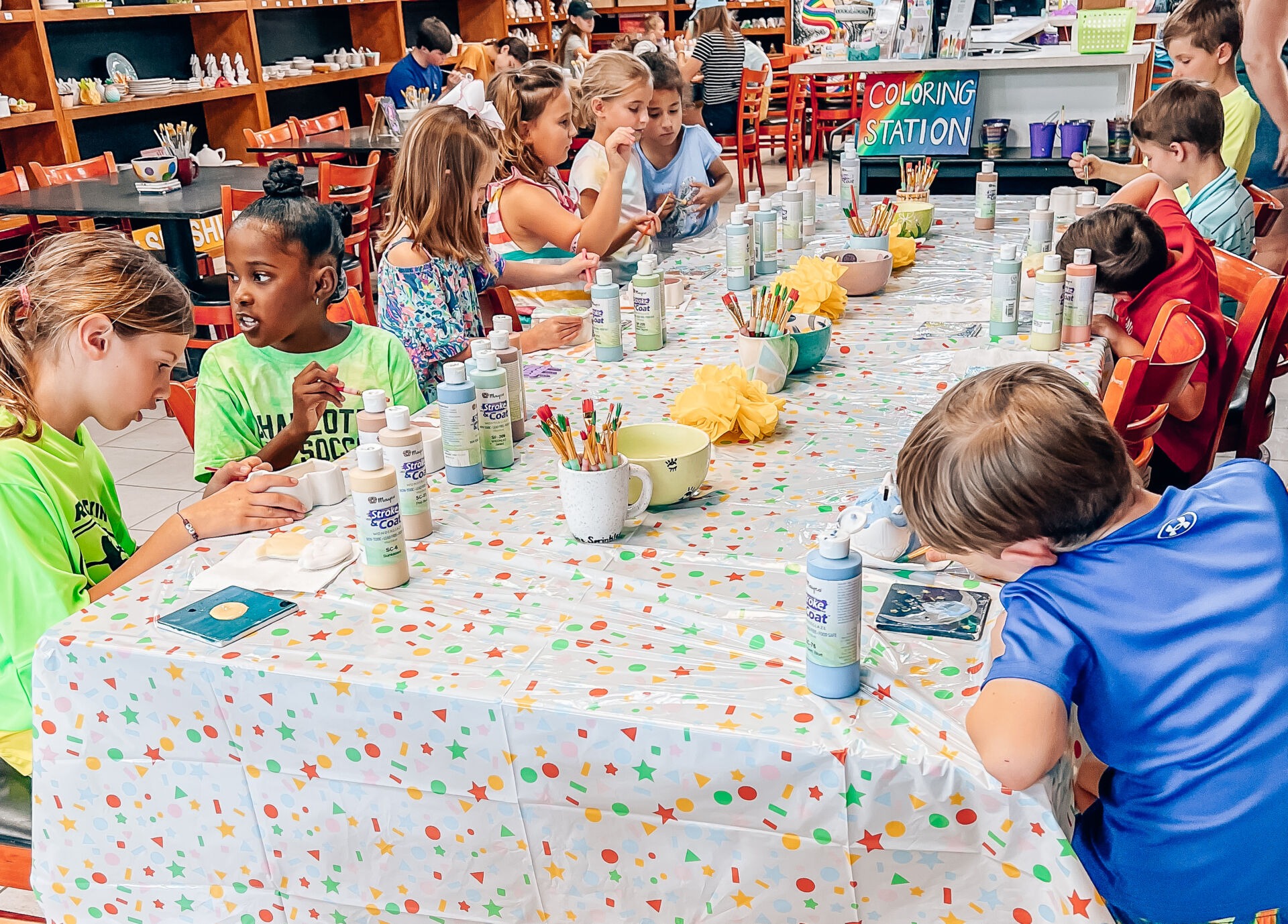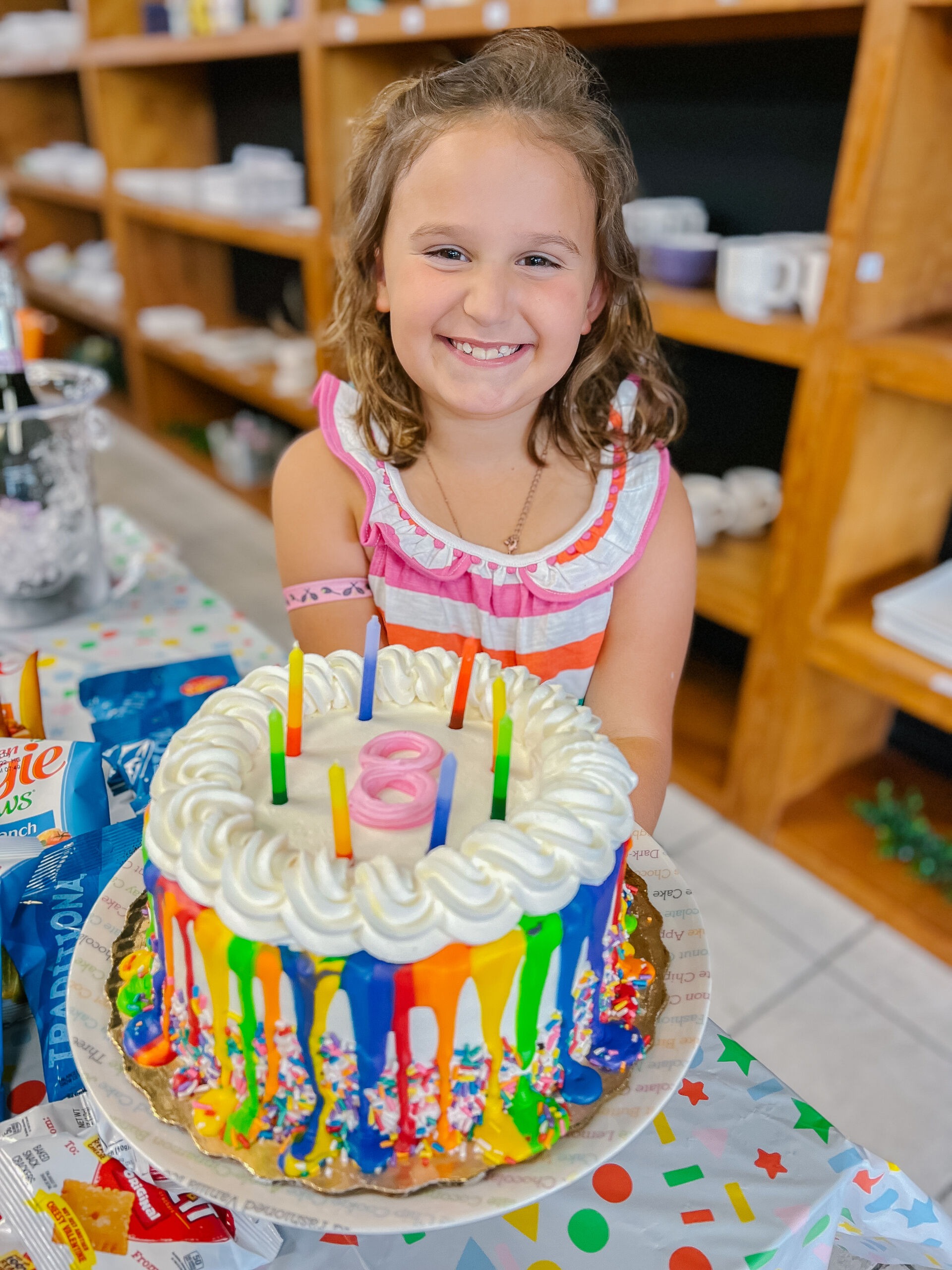 Caroline absolutely loved her party! Afterwards we brought her bestie home with us for a spaghetti dinner (Caroline's birthday dinner request) and a sleepover! The girls were up wayyyyy too late but they had a blast.
I cannot even believe we have an 8 year old now! We've seen Caroline grow in so many ways over the past year and I am excited to see what the next year ahead brings!