Have you ever thought about starting a club for your little one? Keep reading to see how we create a quarterly game club for Caroline and her friends.
Last fall Caroline approached me about starting a club with her girlfriends. I thought it was adorable and when I asked her what sort of "club" she had in mind I about melted all over the floor when she said "ya know, one like yours! Supper Club…Community Group…"
Of course, I absolutely could not say no to such a fun request, but we were smack in the middle of the holidays so I promised her we would get her idea in motion after the first of the year. Over the following months we brainstormed some ideas and finally landed on a quarterly game club with a few of her best friends from school. Right away my cute little hostess excitedly got working on her club plans — deciding which games they would play and purchasing and homemaking prizes for her "prize box."
And in perfect timing, Under the Sky Picnic reached out to see if we would be interested in partnering together on a picnic. I quickly said YES and suggested a picnic for Caroline's Game Club kick-off. I chose not to tell Caroline about the picnic plans and kept them a surprise until party day…
And my goodness, I thought Caroline's head was going to explode when Melissa showed up with the picnic supplies…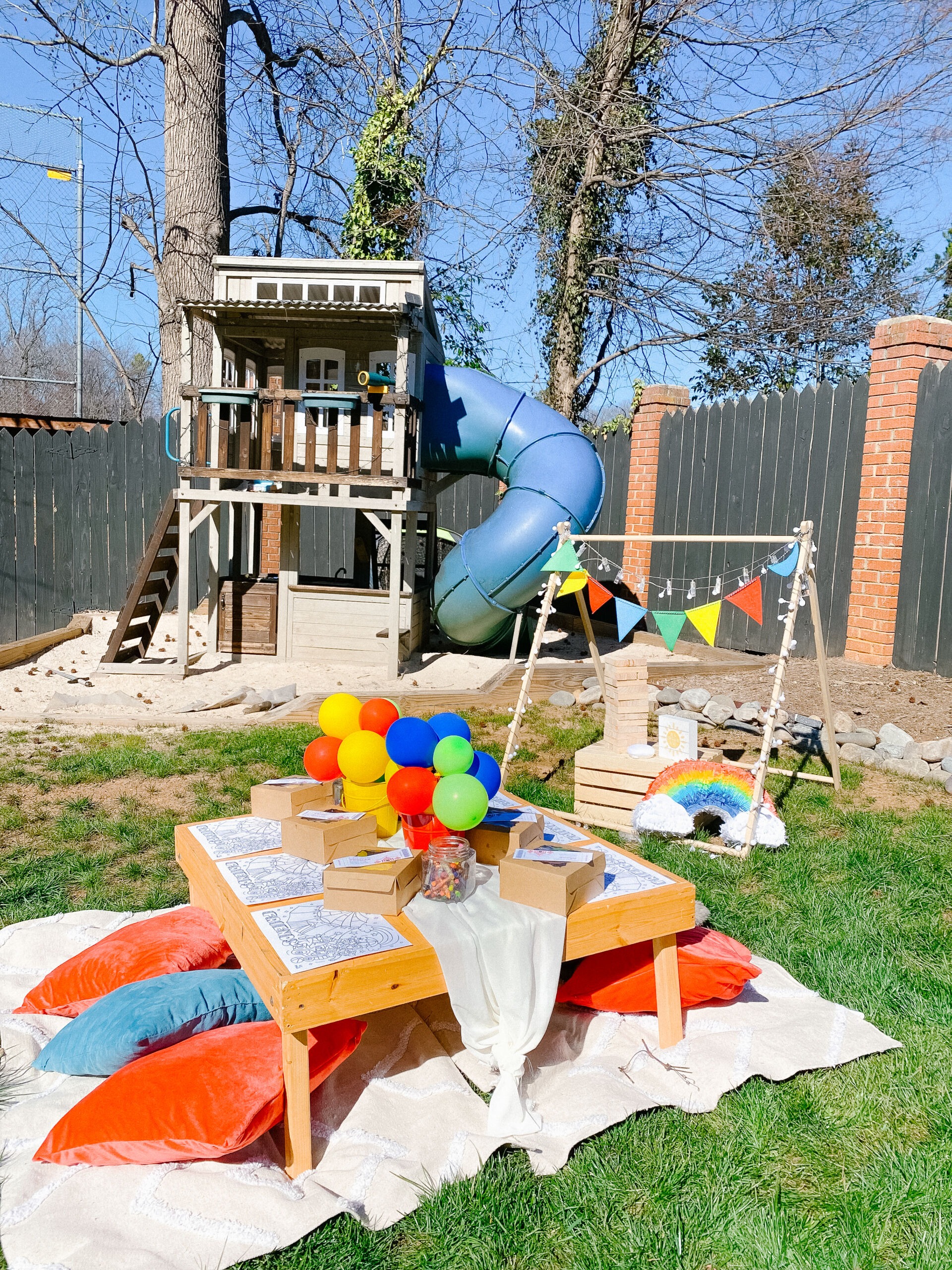 In just 8 minutes, Melissa completely transformed a patch of grass in the backyard to the dreamiest picnic. It was absolute perfection in every way. There were coloring pages, ginormous fluffy pillows, a colorful tablescape and personalized picnic lunchboxes! As each girl arrived, their faces lit up with excitement when they entered the backyard. This is what picnic dreams are made of y'all…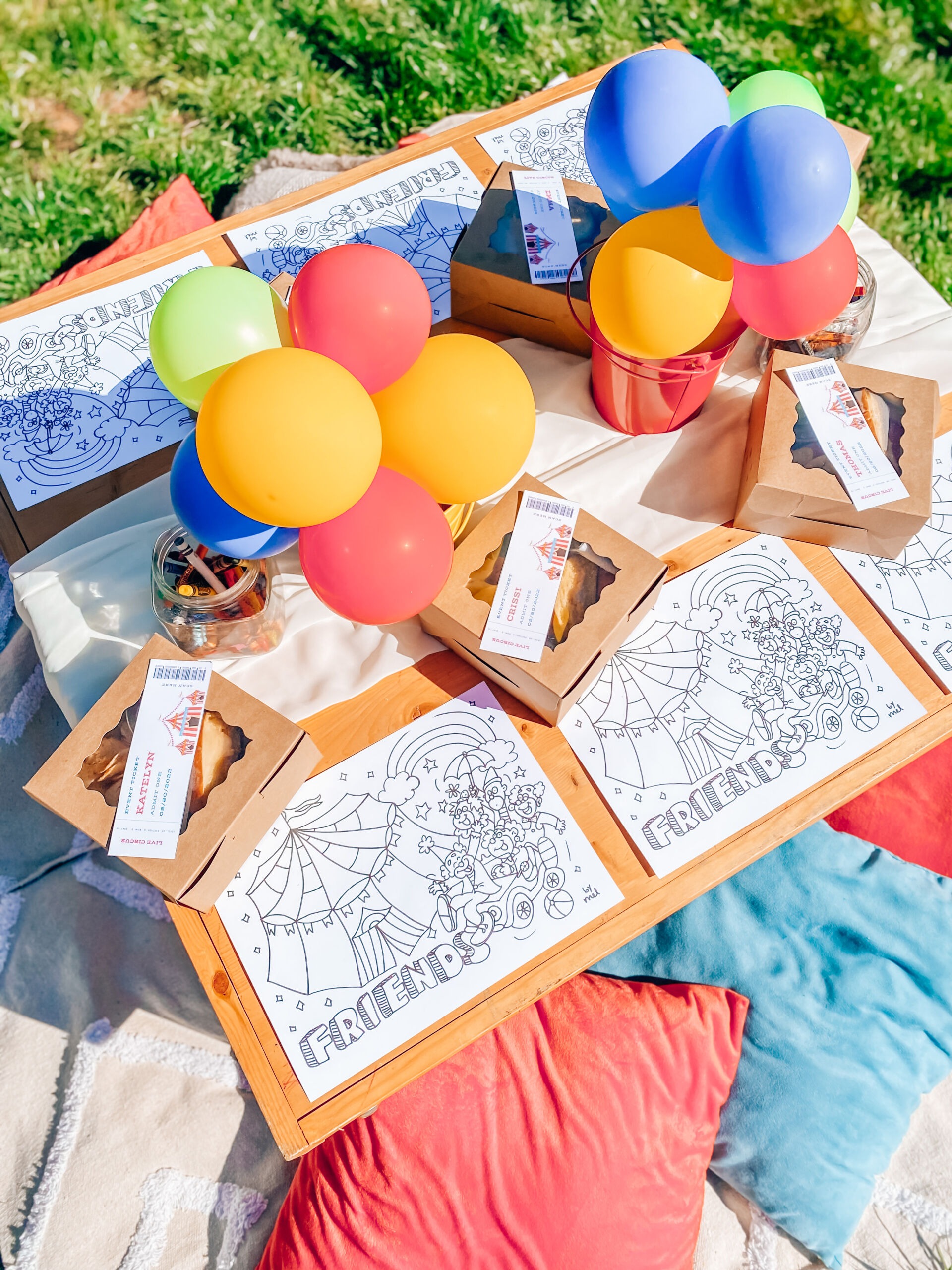 The girls spent the next few hours playing some of our favorite games, chasing each other around the yard, snacking and coloring.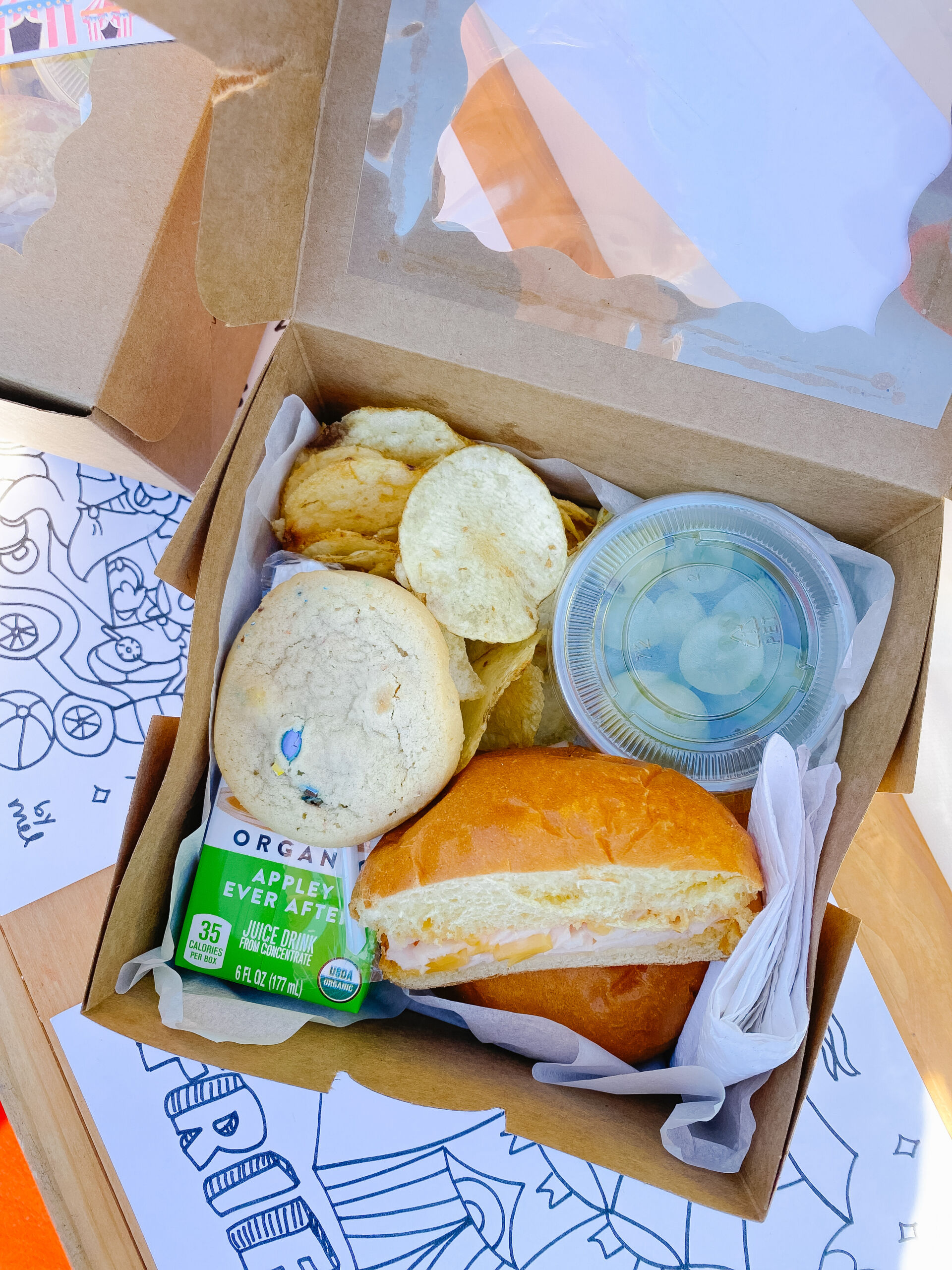 Meanwhile, Thomas and his best friend Henry played Mario Brothers inside and thankfully left the girls alone — for the most part.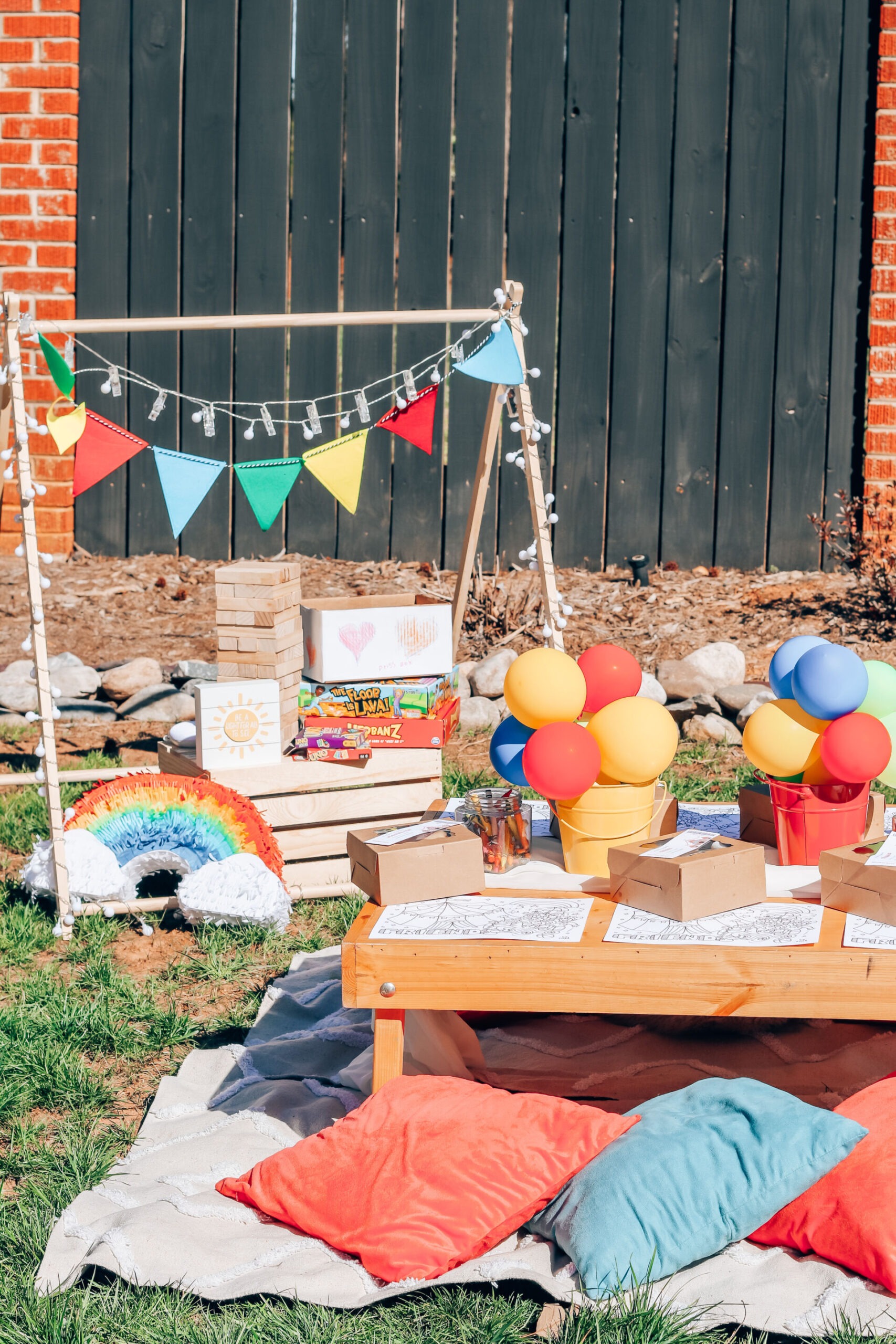 The club kick-off picnic was a success — and totally worth picking up a million "hot lava" foam pieces all over the yard afterwards.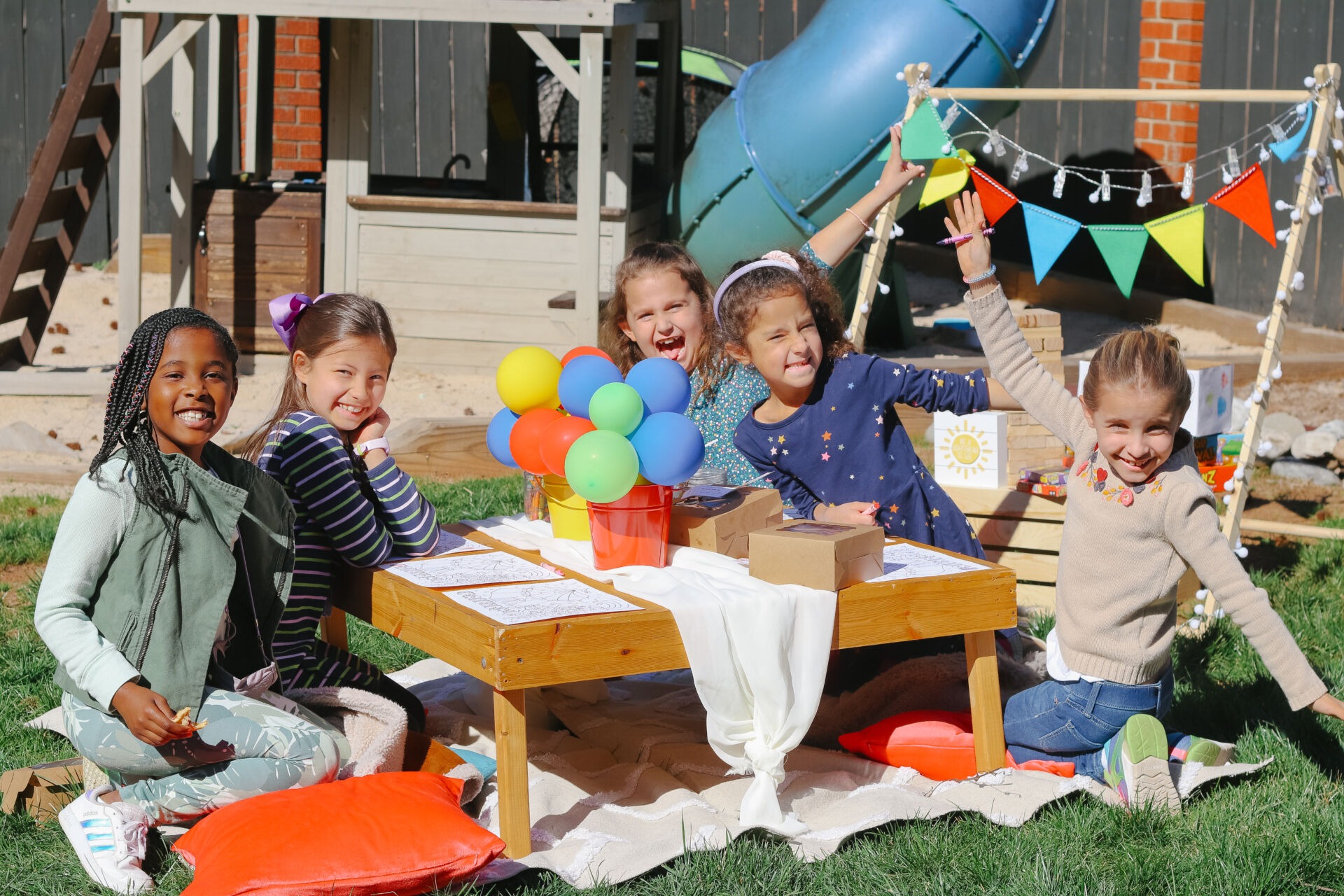 Party Sources