We had a wonderful Christmas and the kids have been loving Winter Break which started a week before Christmas and runs through January 3!
Christmas Week
The days leading up to Christmas honestly felt suuuuuuper long. Once the kids were out of school I was very ready for Christmas to arrive.
Before I share all the "highlights," I want to be transparent for my working mom readers who always ask me how I balance it all…I really struggled those early days of Christmas break. Last year I took Christmas week off (our Team tries to rotate coverage every Christmas), but this year I was actually pretty busy with some year end work projects, as well as preparing to be out for a week after Christmas.
Additionally, I have a little COVID PTSD from working at home while my kids are also home. I feel like a bad mom being unavailable to my kids who are only 15 feet away…and I've also learned that I cannot multi-task work and parenting so I tend to get short-fused when I'm interrupted while I'm working (which as you know happens constantly). Thankfully, Matt was able to take most of the week off so the kids had lots of fun with him but I still felt like I was missing out. So in between meetings, calls and emails, I tried to enjoy time with the fam too (although I was definitely distracted responding to important emails, stepping away for calls, etc.).
So turning on my OOO on Christmas Eve felt incredible and I was finally able to relax and enjoy all the Christmassy things! Now here are the Christmas week highlights…
For our family service project, we helped make 300 sandwiches for Operation Sandwich one evening. Both of the kids did great making the sandwiches and had fun doing it too.
Caroline and I get our nails done together pretty often but we were both very excited to get "Christmas nails" for December! She got the most fun sparkly red mani/pedi and I went with white polish with a sparkly silver overlay!
Both kids helped me make (vegan) Buckeyes which were just so dang good.
And this year Caroline whipped up a homemade birthday cake for Jesus! It was a two day process and she loved every minute of it. The first day she baked the cake layers (I helped her with the oven) which we refrigerated over night. The next day she made the buttercream frosting, assembled the cake, frosted (I helped her with the crumb cake layer which always frustrates her) and decorated it. This was her first time using piping bags to decorate her cake and she was really proud of the finished product — and we all were too!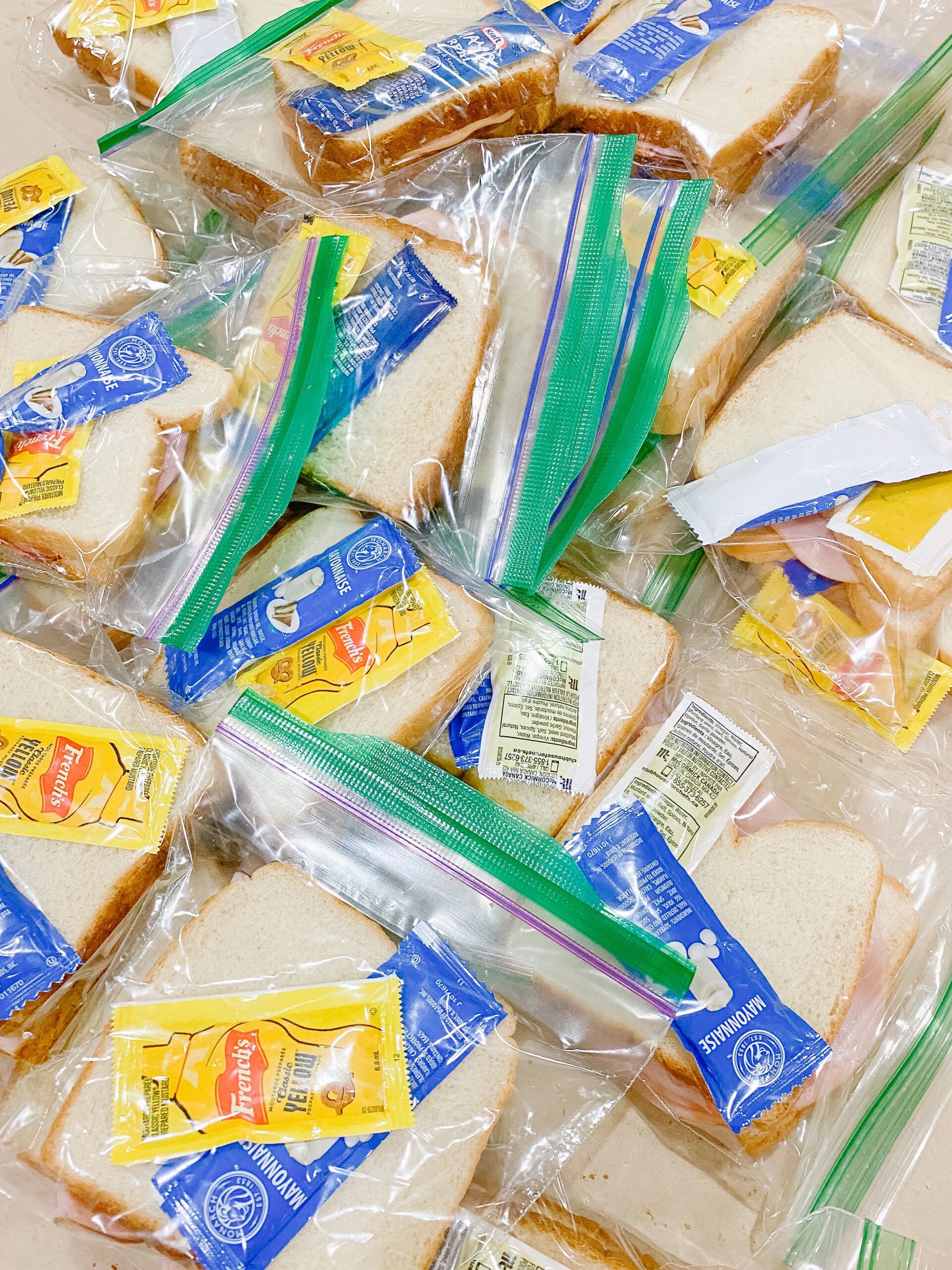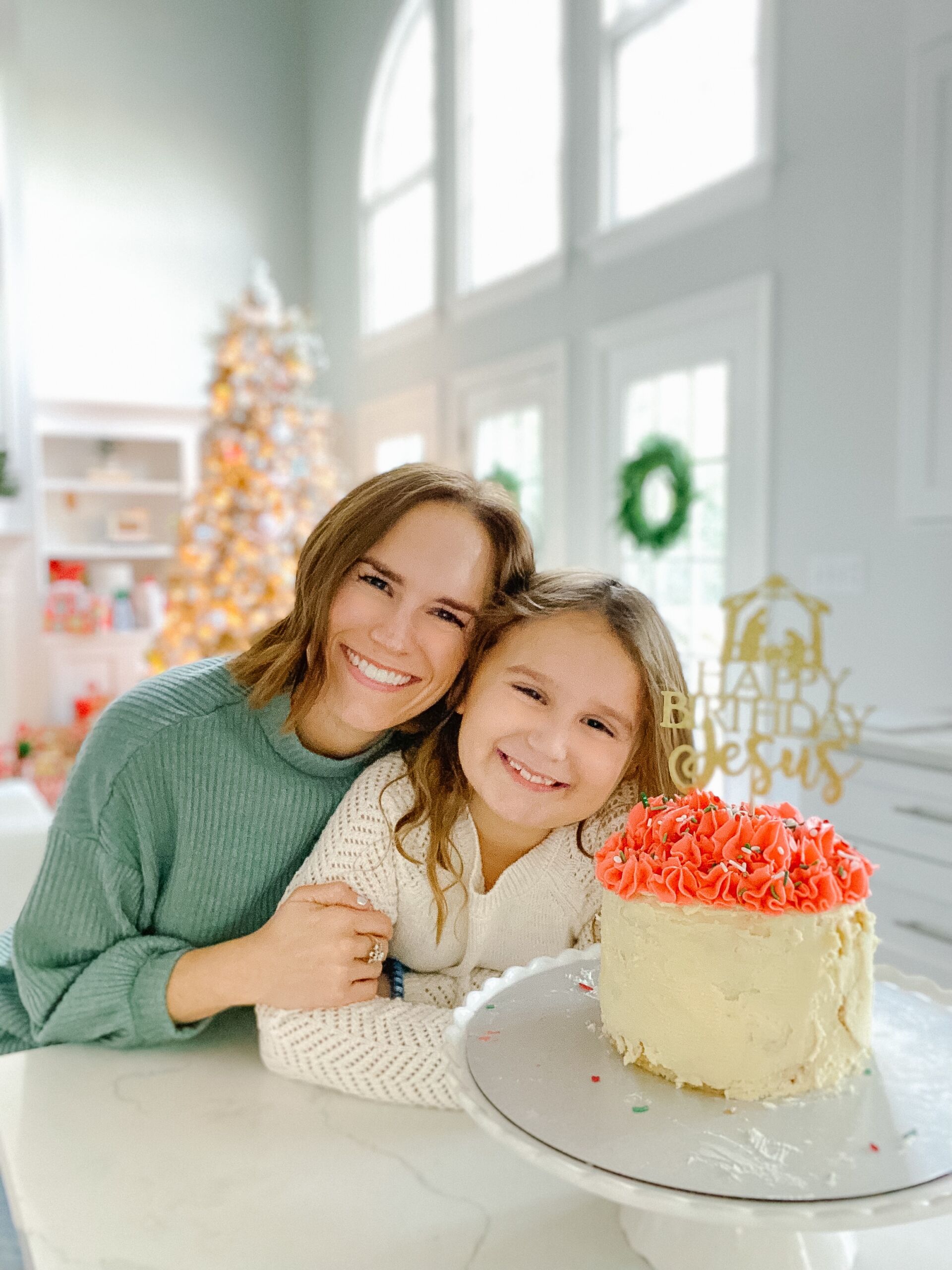 Christmas Eve
Christmas Eve continues to be my favorite part of Christmas! We had the nicest day at home together. Here were the highlights:
I whipped up a smorgasbord of food all day long. From a delicious breakfast board to homemade popovers, I enjoyed cooking so many fun things for the family. We snacked pretty much all day on appetizers — a 10 layer vegan mexican dip for Matt, a veggie platter, Boursin Cheese with Caramelized Onions & Bacon, grinch kabobs and more!
Of course, we watched Christmas movies all day. I was surprised how much the kids loved White Christmas and we finally shared Christmas Vacation with them too.
The kids had a blast decorating gingerbread men for Santa!
We had plans to watch our Christmas Eve church service in pajamas from our family room and I totally dropped the ball and missed it.
We let the kids exchange the gifts they bought each other and OH MY GOSH I think this may have been one of my favorite parts of the day! They were so proud of the gifts they purchased each other and it was seriously so sweet to watch their reactions as they opened their gifts.
For dinner, Matt deep fried (and ate!) a tiny turkey! It was so, so, so good. I also had picked up sides from New York Butcher Shop and served popovers and our family favorite kale salad.
Last year our hot cocoa bombs were a bust, but this year I purchased homemade hot cocoa bombs from a local mama and they were incredible!
Just before bed, the kids set out milk, cookies and thank you letters for Santa, carrots for the reindeer and sprinkled magic reindeer food all over the front yard. Well, Thomas dumped his entire tube of reindeer food in one spot but Caroline carefully covered every square foot of the front yard.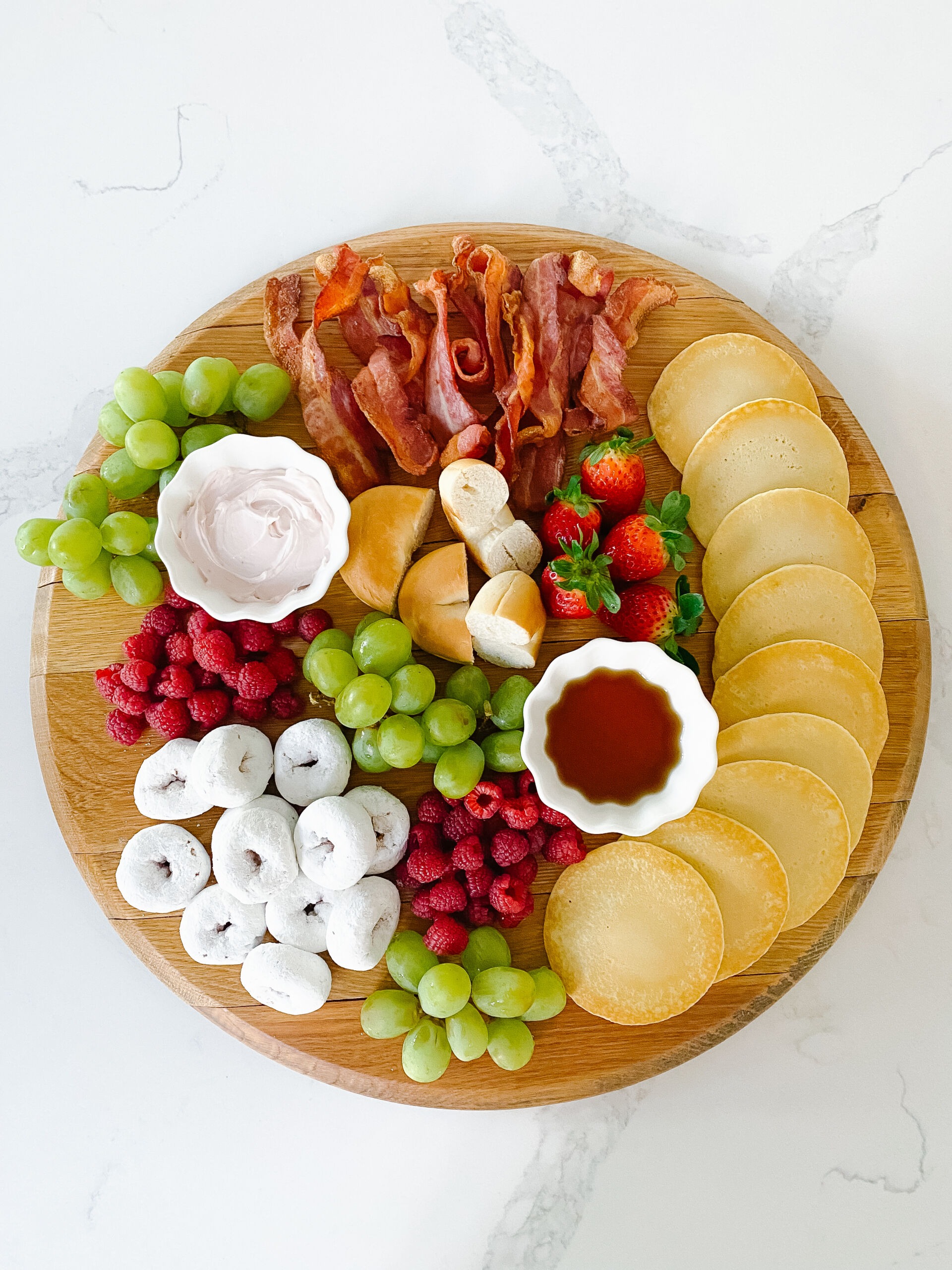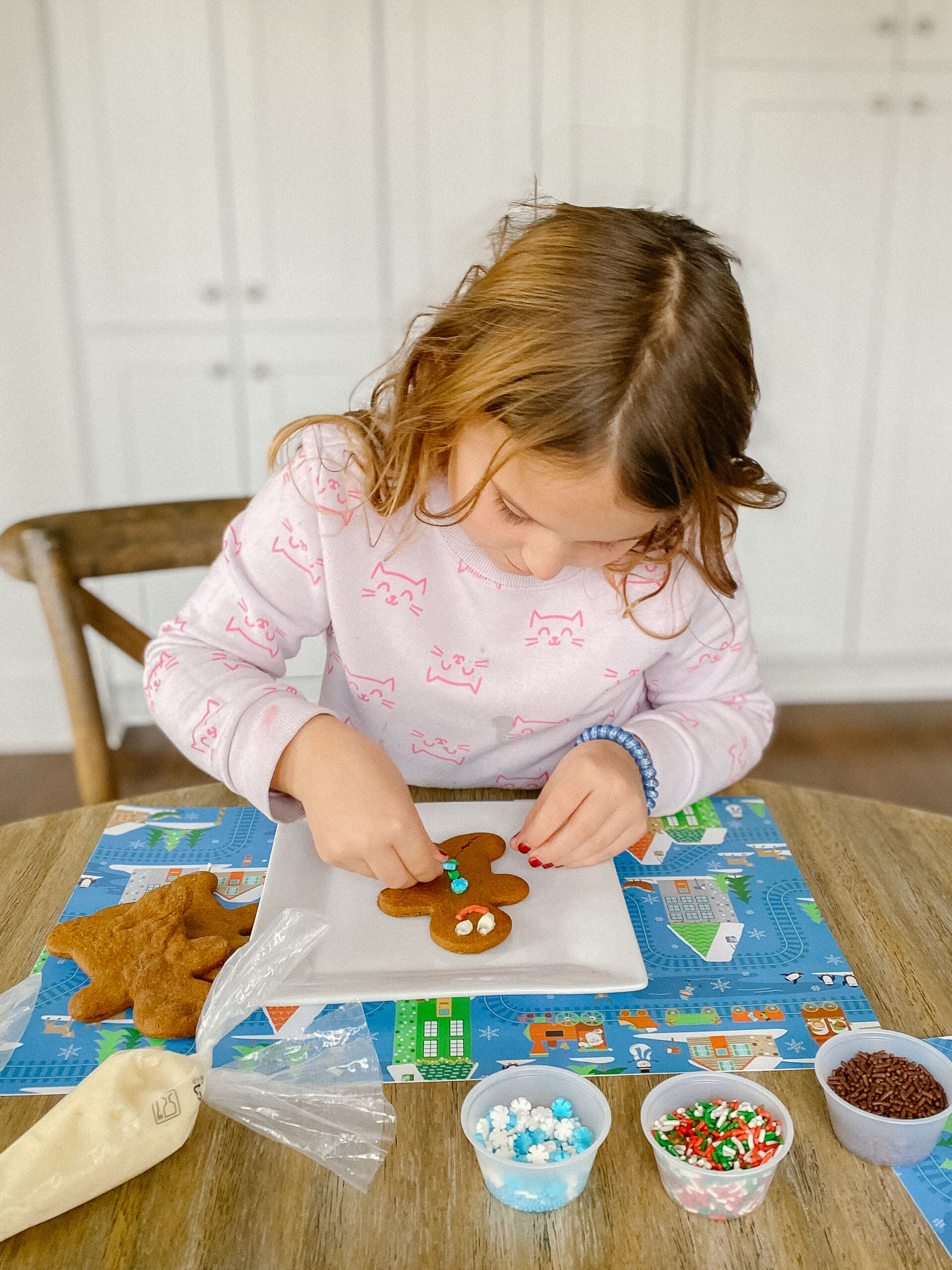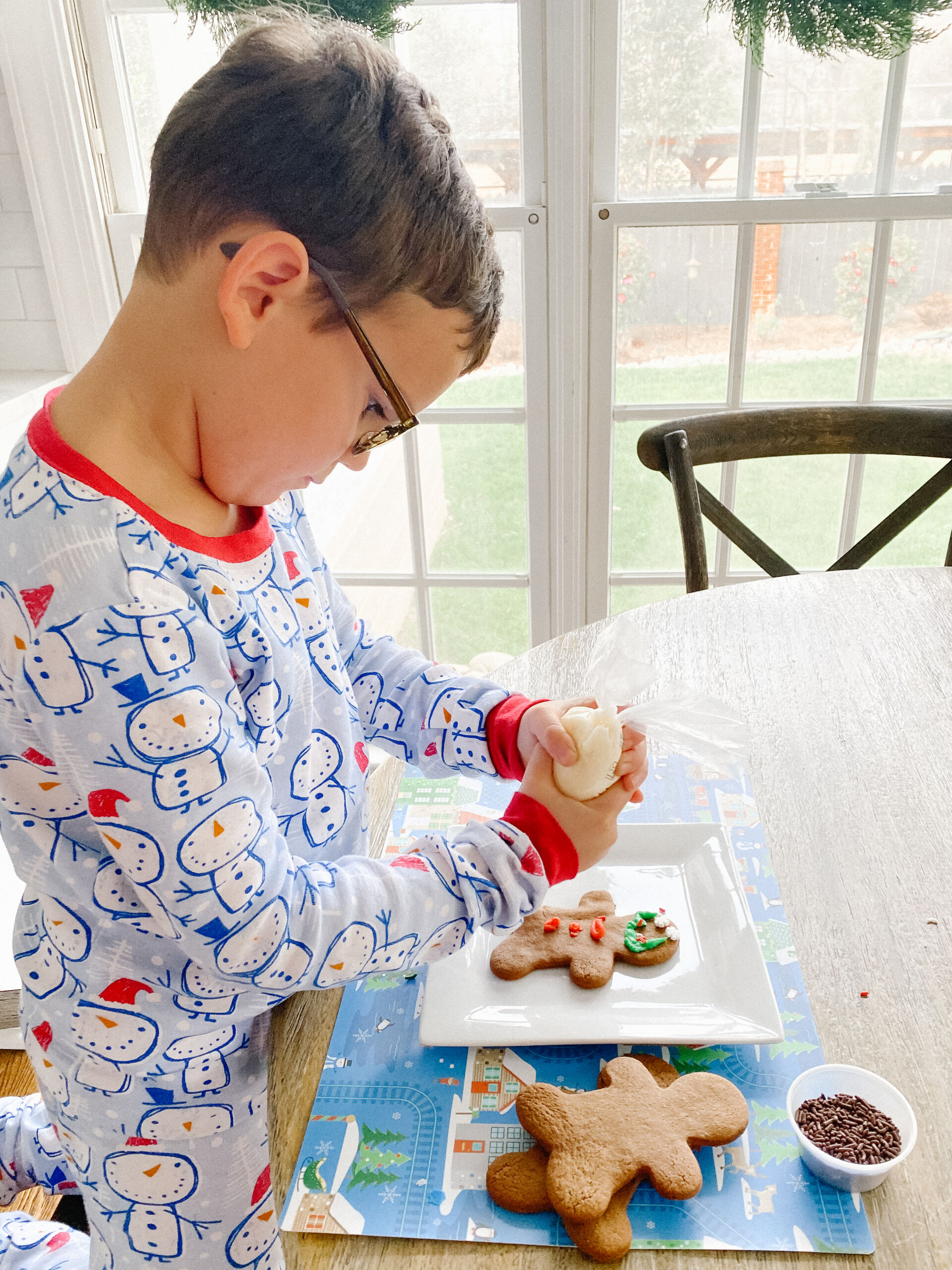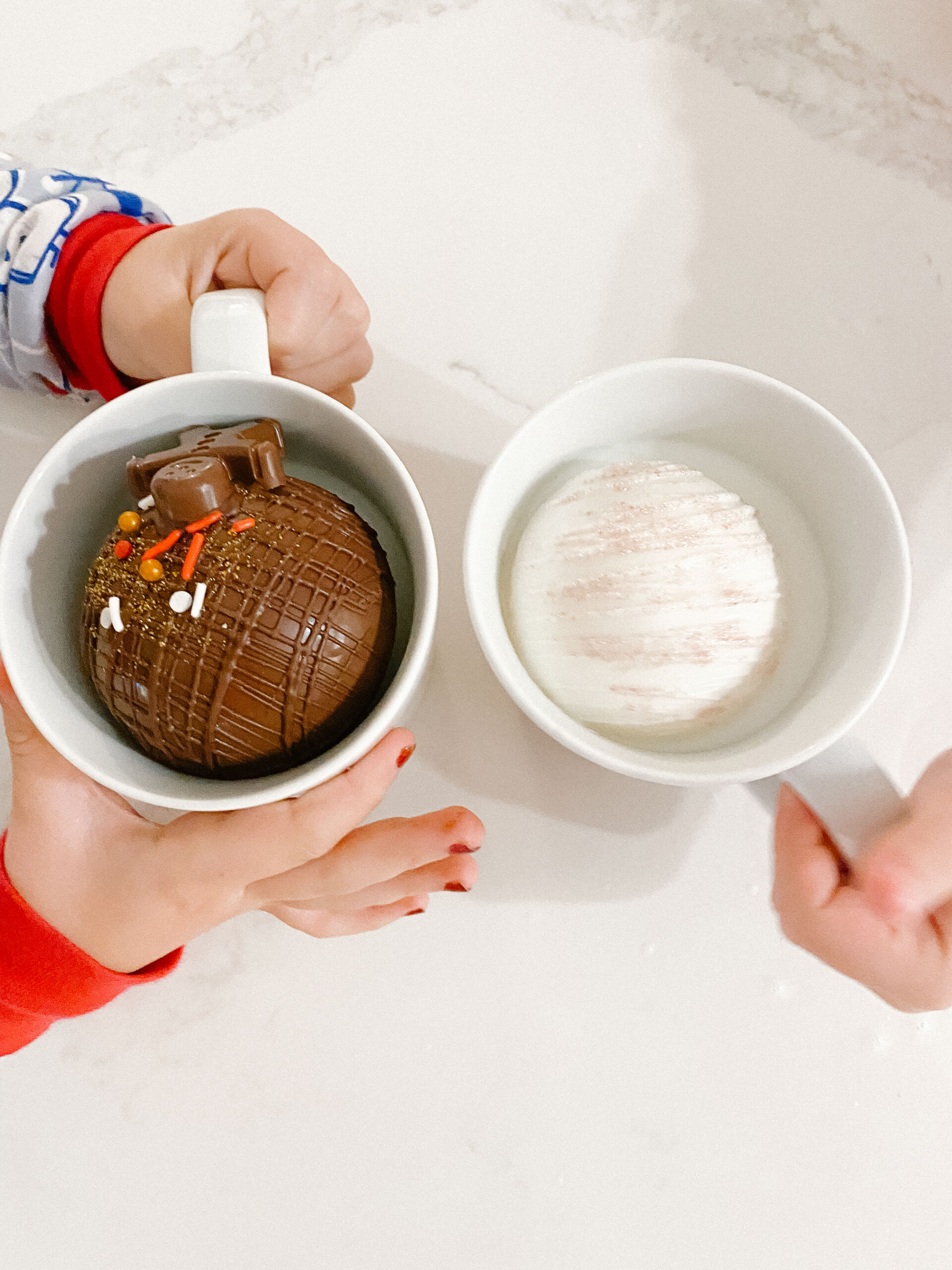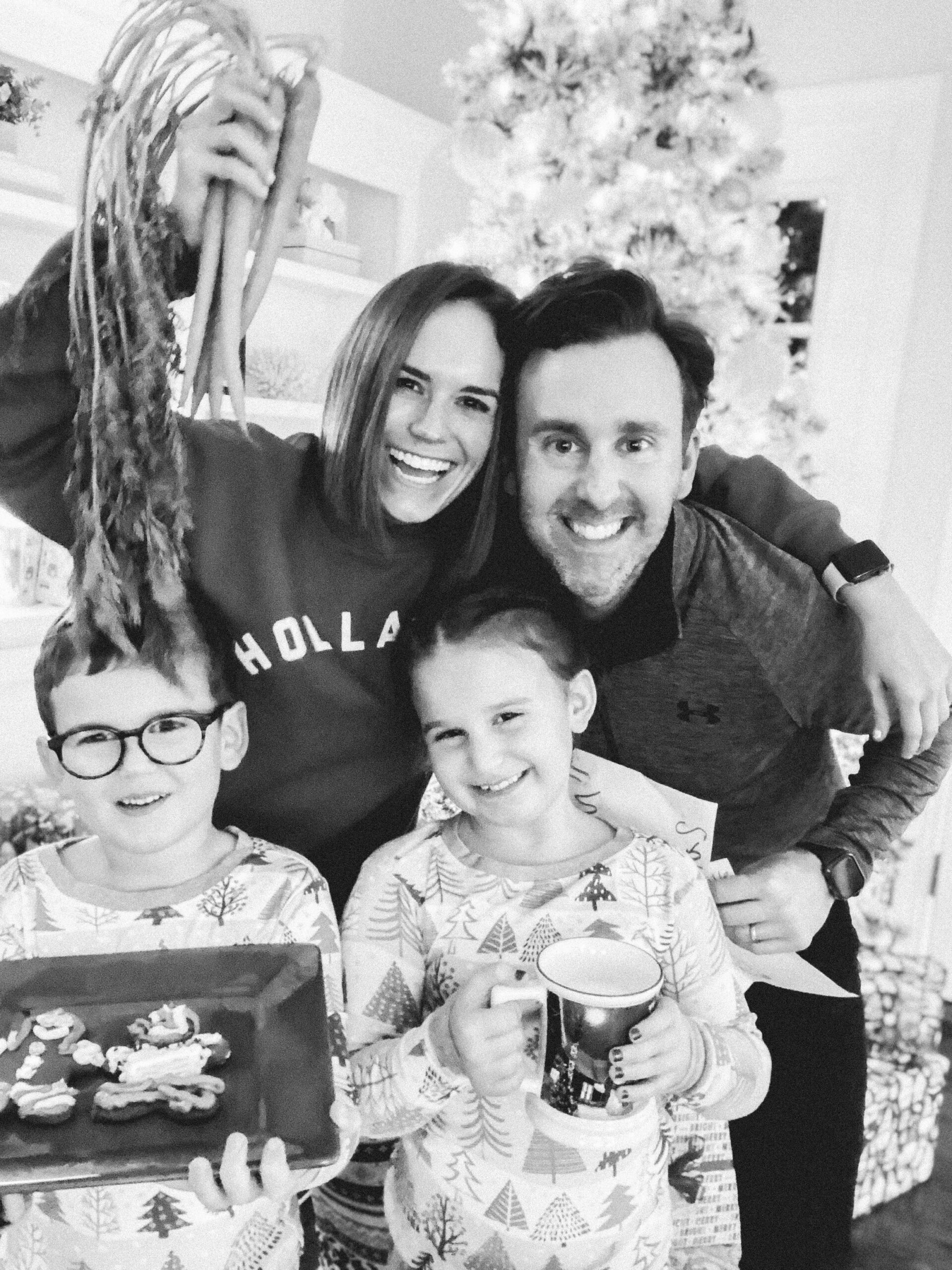 Christmas Day
On Christmas morning, the kids had us up way before the sun. Their excitement over Santa's visit was truly an experience I hope I never forget. All of the effort that went into making Christmas morning magical was totally worth it.
The kids spent most of the day playing with their new toys! Their big gift was a Nintendo Switch which the entire family is obsessed with. I'm pretty sure we played at least 4 hours of Mario Kart together.
For breakfast I baked homemade cinnamon rolls I picked up from a local mama the day before. They were dairy-free (vegan) and SO good! Then we snacked on appetizers all day. And for dinner I baked steaks (Caroline's request!) from New York Butcher.
We also packed up for Florida!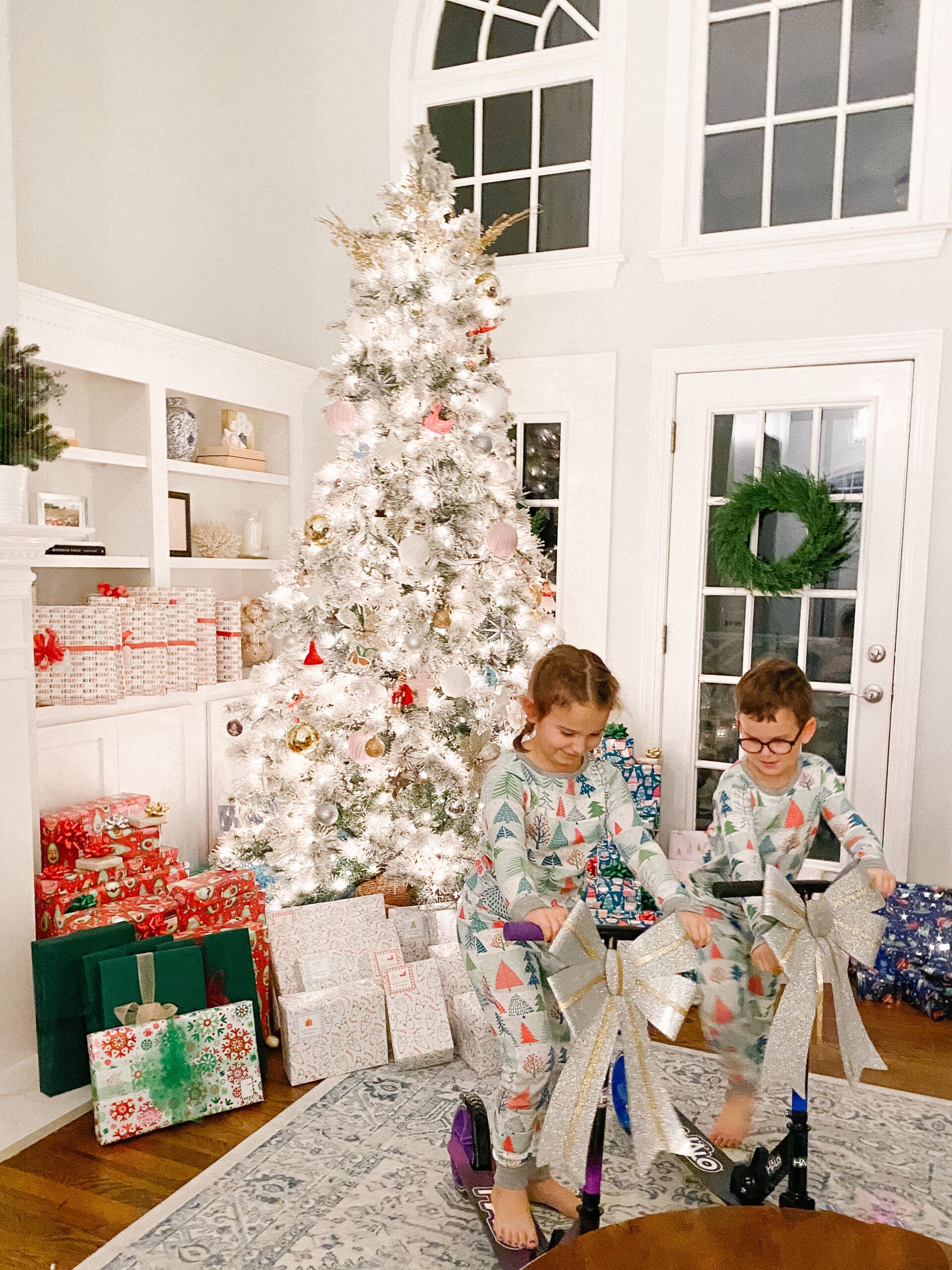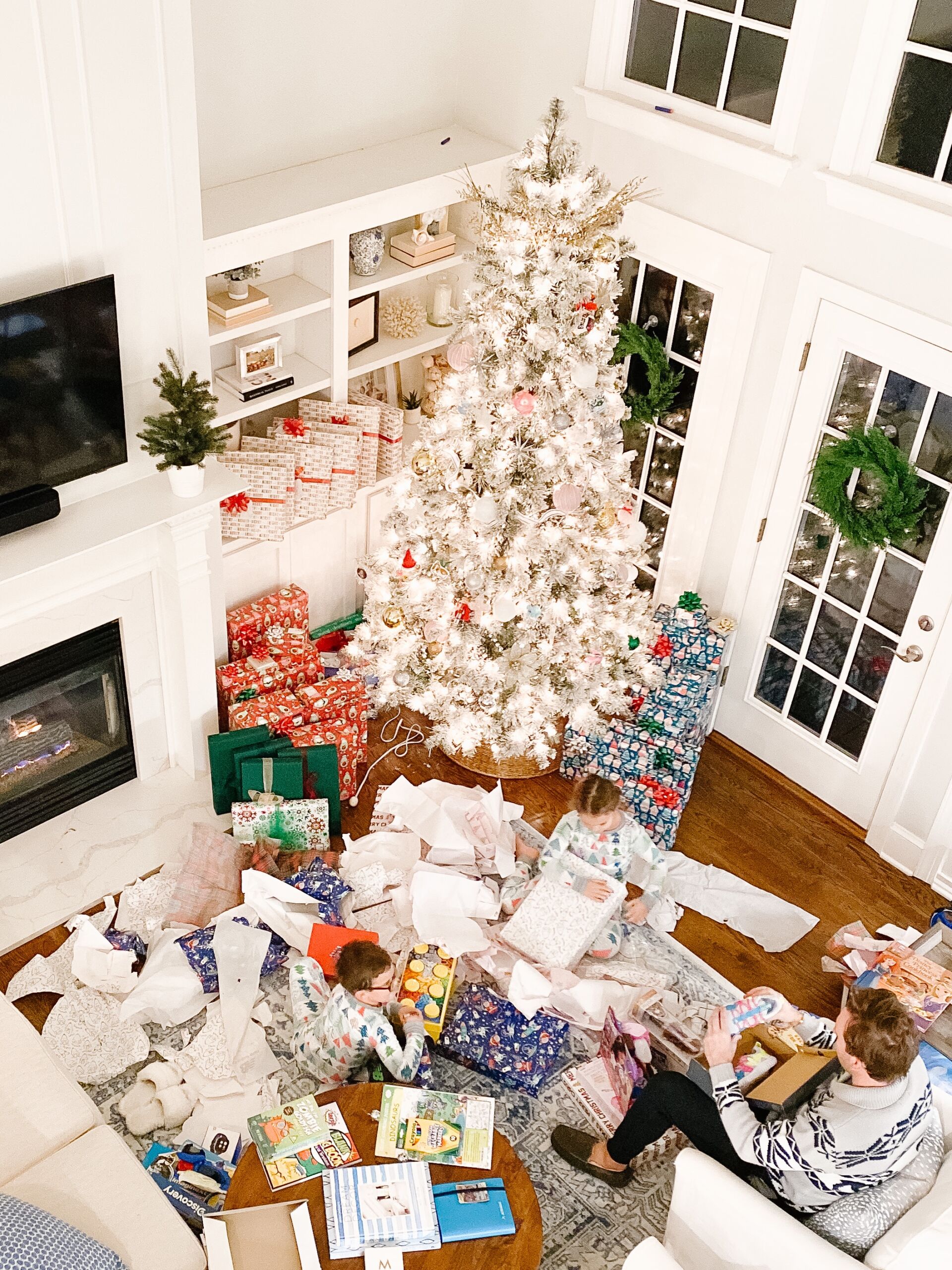 Florida
The day after Christmas we headed home to Orlando! Even though we left super early in the morning we hit an insane amount of traffic and spent hours either parked on the highway or going 0-15 mph on back roads which were also packed with traffic. The drive usually takes us about 8 hours but this trip took us around 12 hours. I did figure out how to hook up the Switch for the kids to play in the car which was truly a lifesaver. Once we finally arrived we had a great time in Florida:
We celebrated round 3 of Christmas!
Lindsey and Ryan hosted our family and friends at their house for a fun day of shucking oysters while the kids ran around together.
One day the guys golfed while Lindsey and I took the kids to the park for a picnic and out for ice cream.
I got to spend time with friends from high school — including my longtime besties, Shannon & Ashley!
Lindsey and I grabbed an extra long fun brunch at The Glass Knife one day.
Mom hosted a big spaghetti dinner on our last night for our family and friends!