Thanks to some homemade applesauce we are down to our last few apples from apple picking last weekend. So today I, ahem, I mean Caroline is bringing you two recipes — crockpot applesauce & applesauce bbq chicken! And awesome news…they are super easy.
Honestly, I was skeptical about the chicken recipe but daaaaaaang it was SO good. I actually doubled the recipe to make two dinners out of it and my family devoured the ENTIRE batch in one dinner.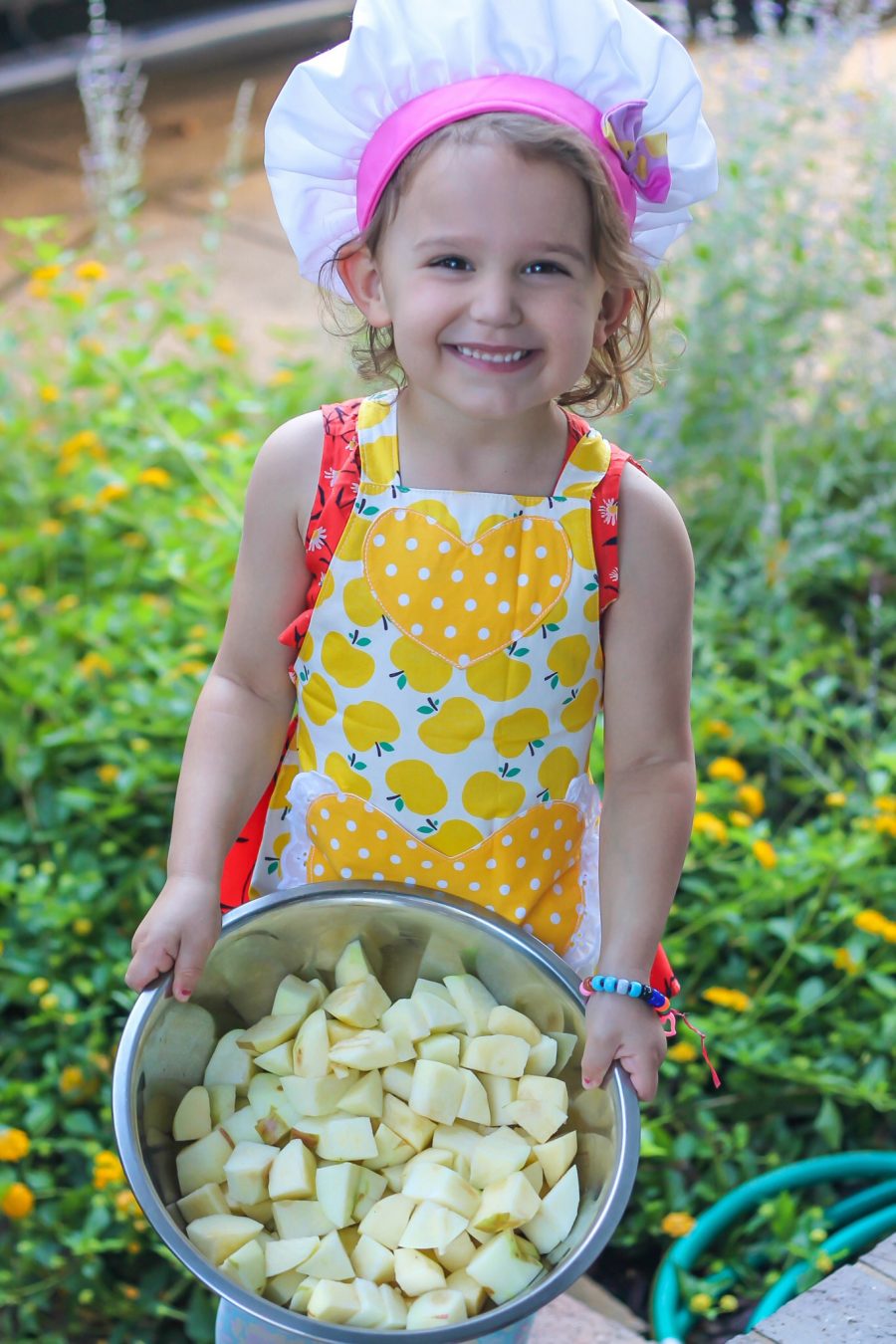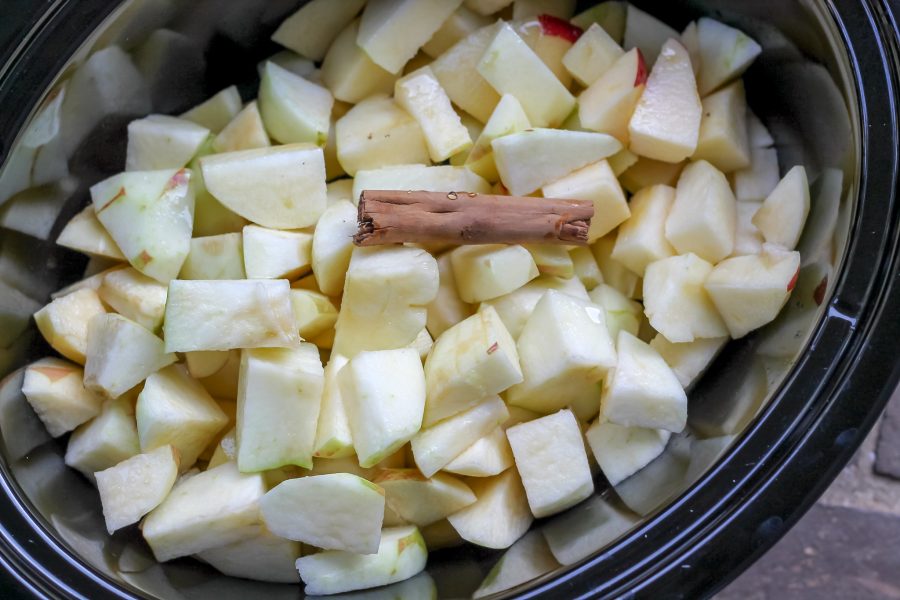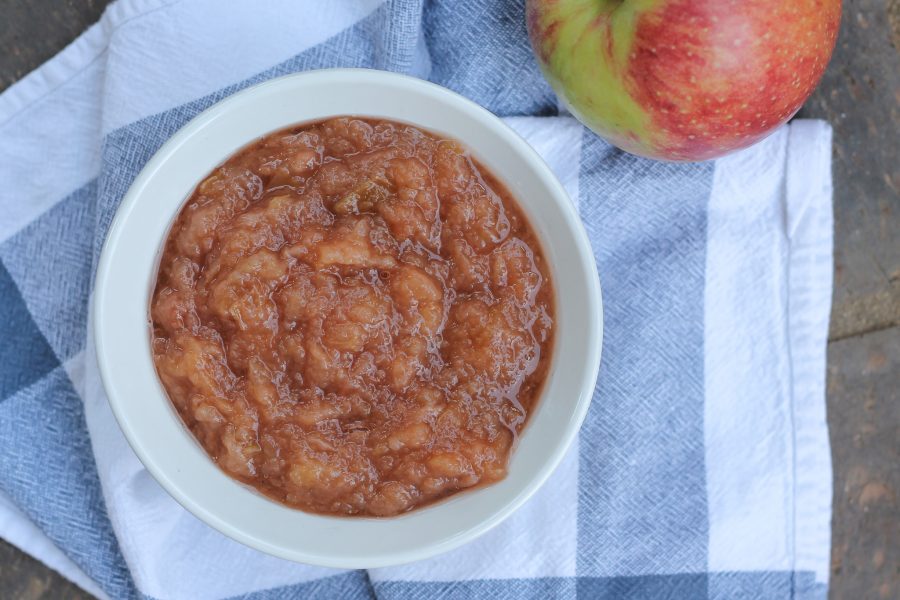 Crockpot Applesauce
By Skinnytaste
Ingredients
8 medium apples (Use a combination of Golden Delicious, Honey Crisp, Fuji, Gala, etc.)
1 strips of lemon peel – use a vegetable peeler
1 tsp fresh lemon juice
3 inch cinnamon stick
5 tsp light brown sugar (unpacked) – or agave
Directions
Peel, core, and slice the apples.
Place them in the slow cooker.
Add the cinnamon stick, lemon peel and brown sugar.
Set crock pot to low and cook for 6 hours.
Stir apples occasionally, apples will slowly become a delicious applesauce.
Remove cinnamon stick and use an immersion blender to blend until smooth or if you prefer a chunky sauce, leave sauce intact.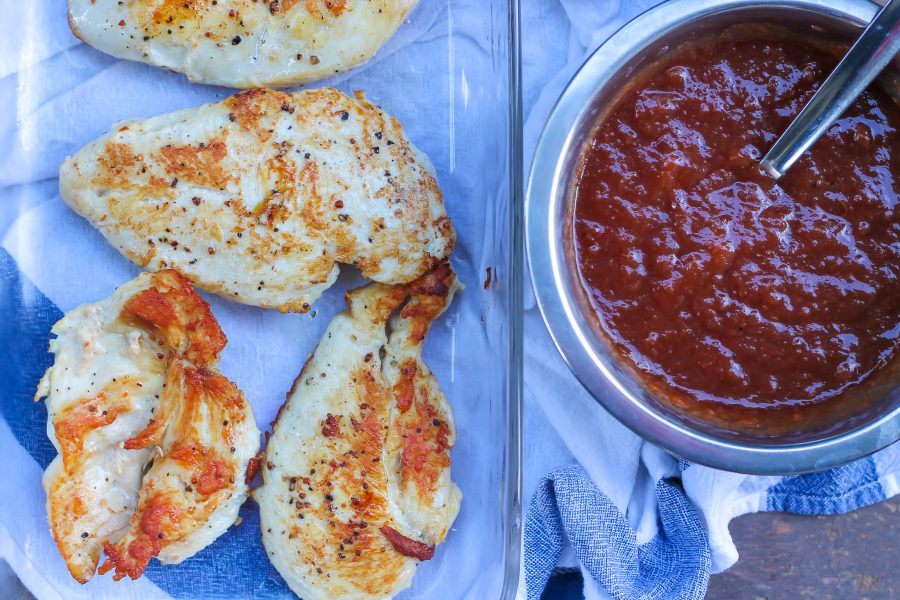 Applesauce BBQ Chicken
Ingredients
4 boneless skinless chicken breast halves (6 ounces each)
1/2 teaspoon pepper
1 tablespoon olive oil
2/3 cup chunky applesauce
2/3 cup spicy barbecue sauce
2 tablespoons brown sugar
1 teaspoon chili powder
Directions
Sprinkle chicken with pepper. In a large skillet, brown chicken in oil on both sides. Remove chicken from skillet and place in baking dish. In a small bowl, combine the remaining ingredients; pour over chicken. Bake at 350 for 7-10 minutes longer or until chicken is cooked through.
Thomas wanted in on the action…