Caroline asked to bake a cake a few weekends ago. Her request was that it needed to be a pink cake with delicious icing and maybe even some strawberries. And so, together we baked a double layered strawberry poke cake…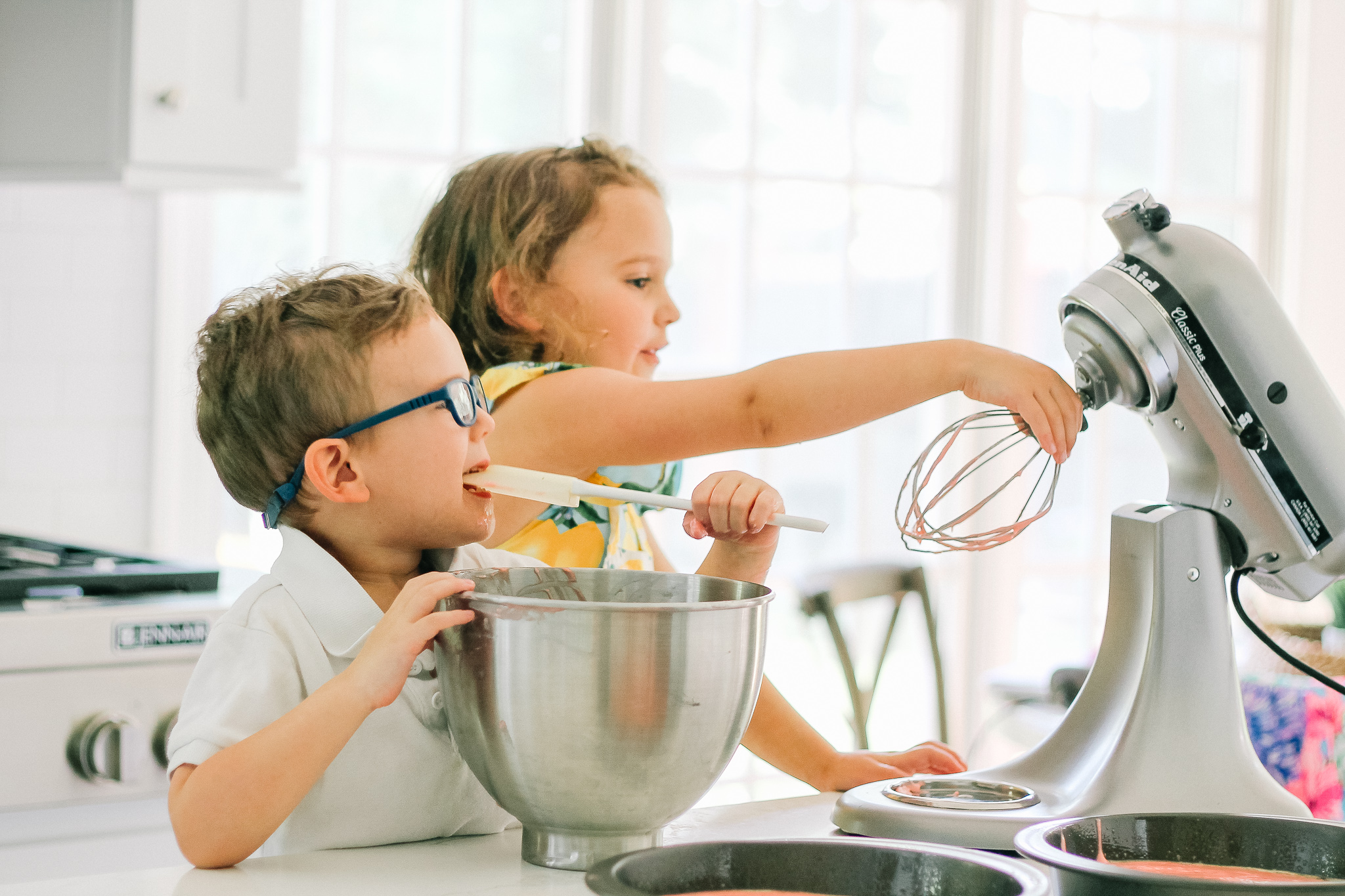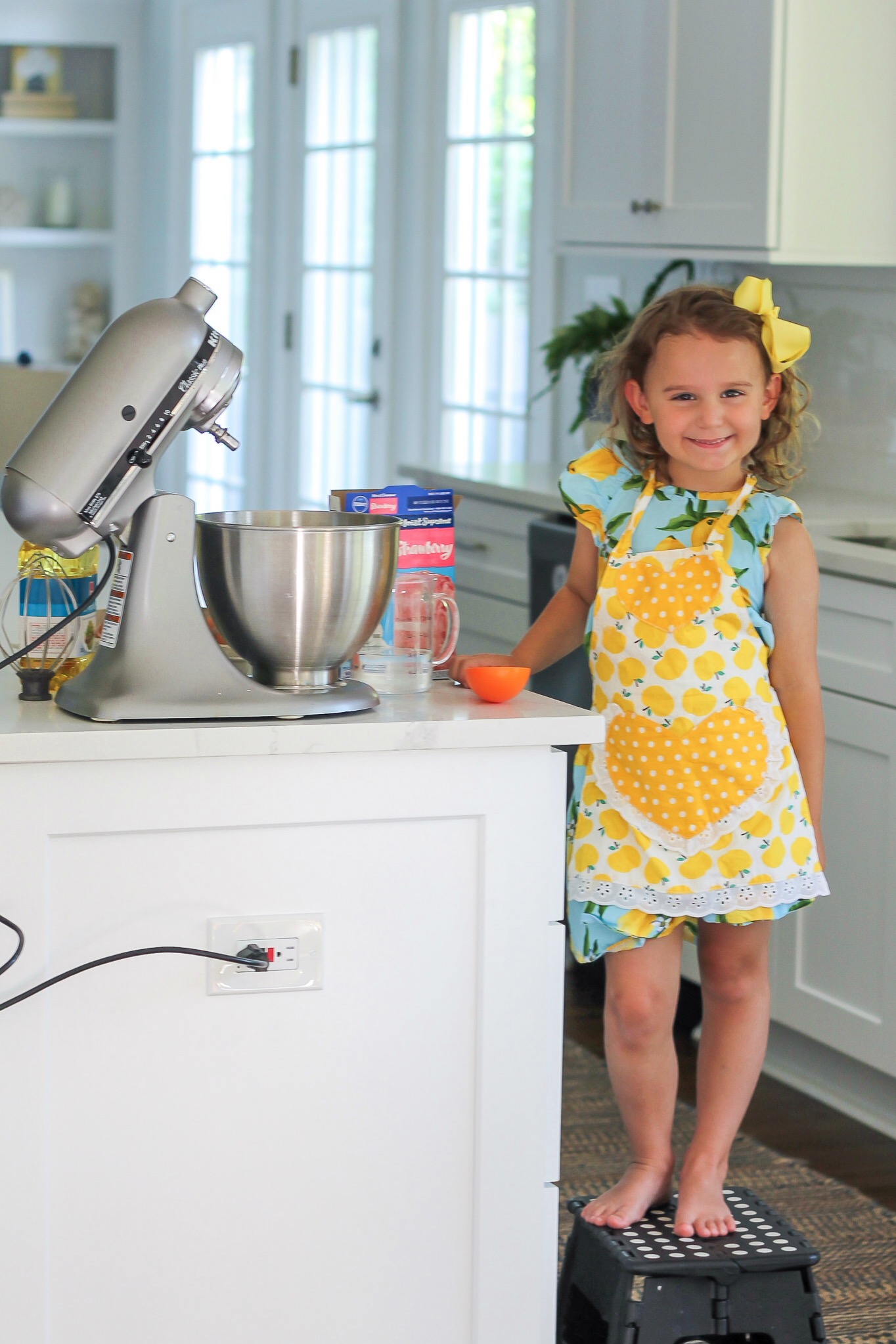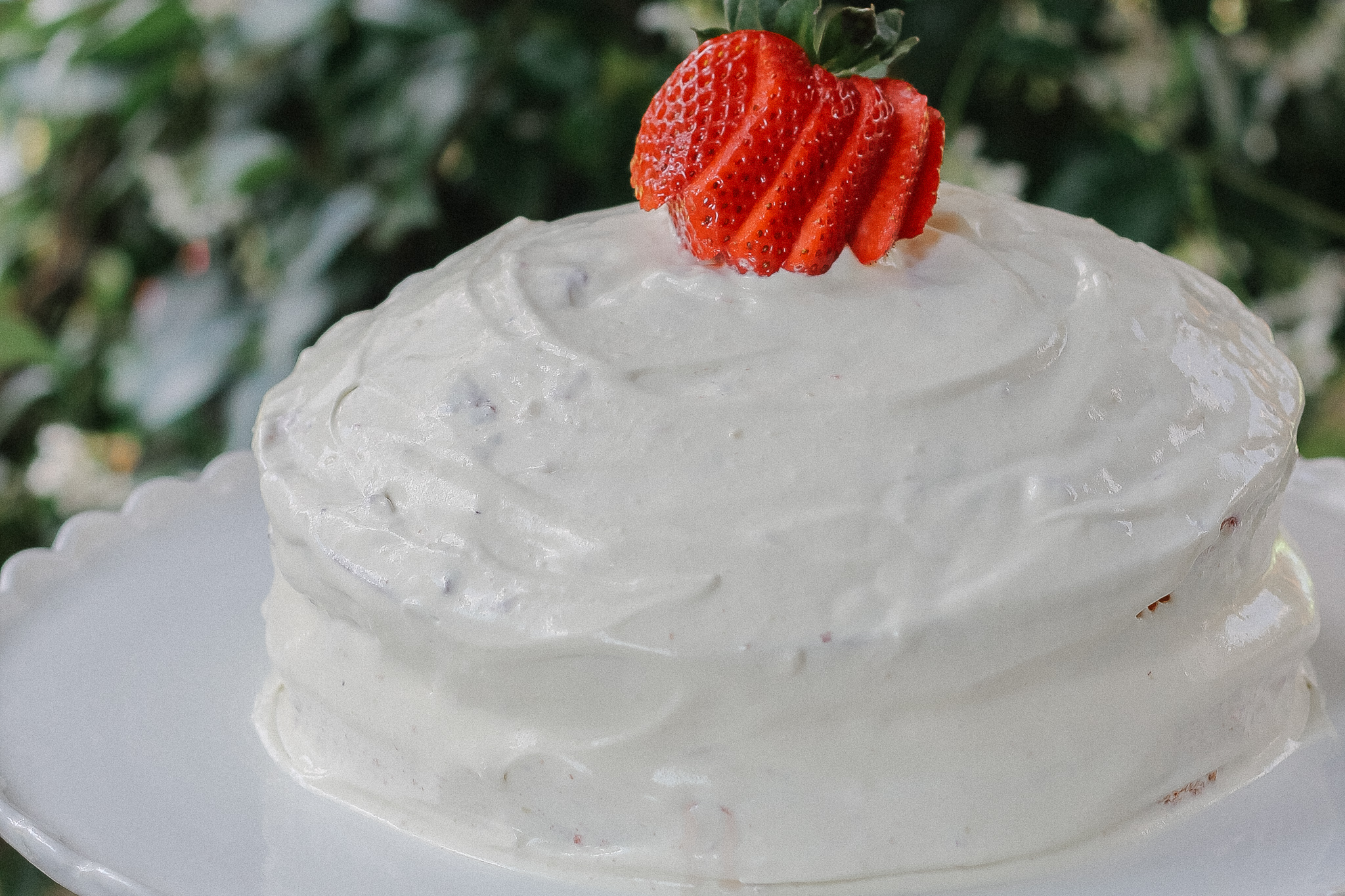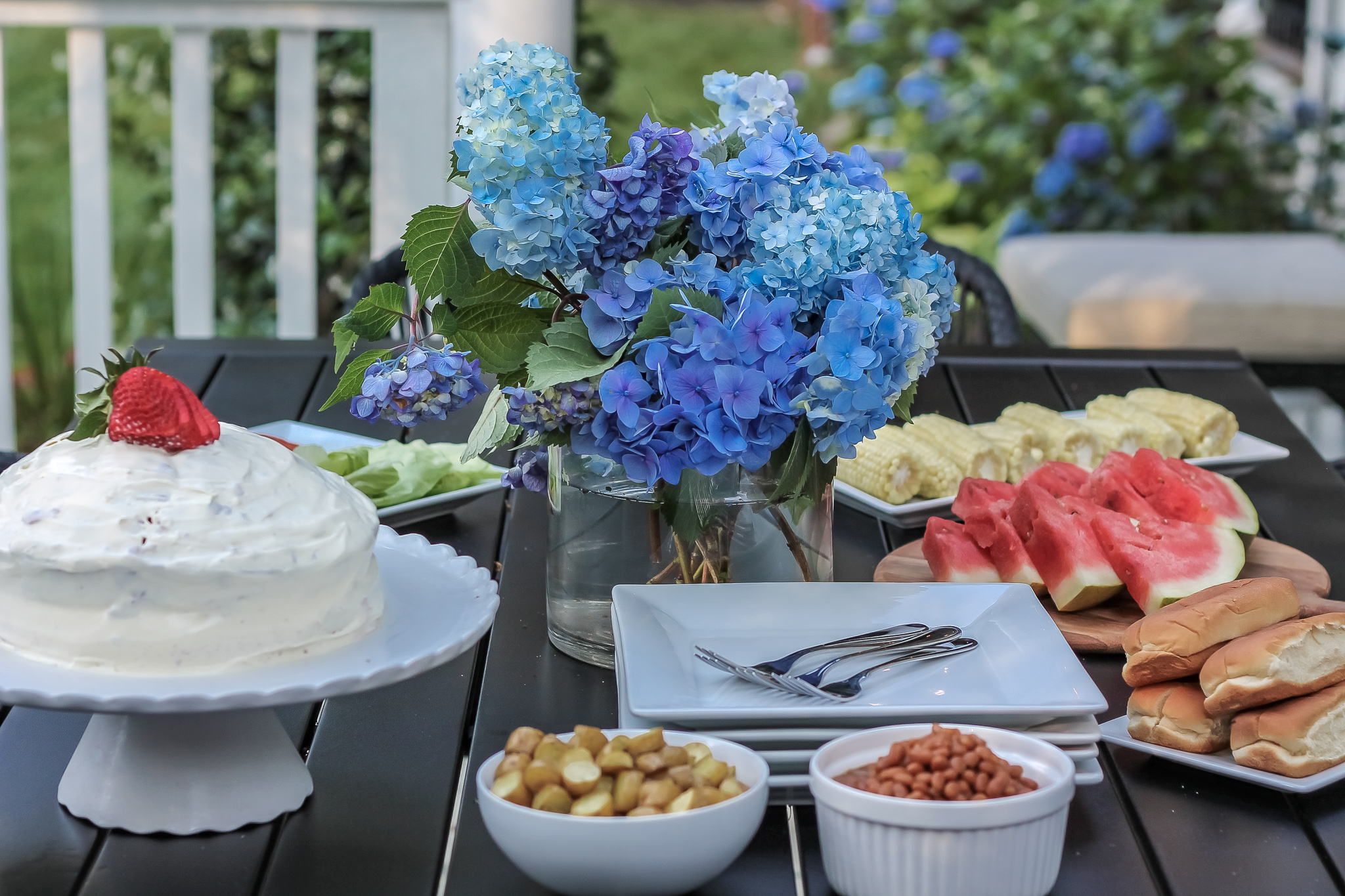 A recipe note on this cake, or I guess you can call it a learning experience — I originally added a cup of milk to my cool whip frosting but would not recommend it. The icing consistency made it difficult to frost the cake and had more of a pudding consistency instead of a lighter whipped frosting.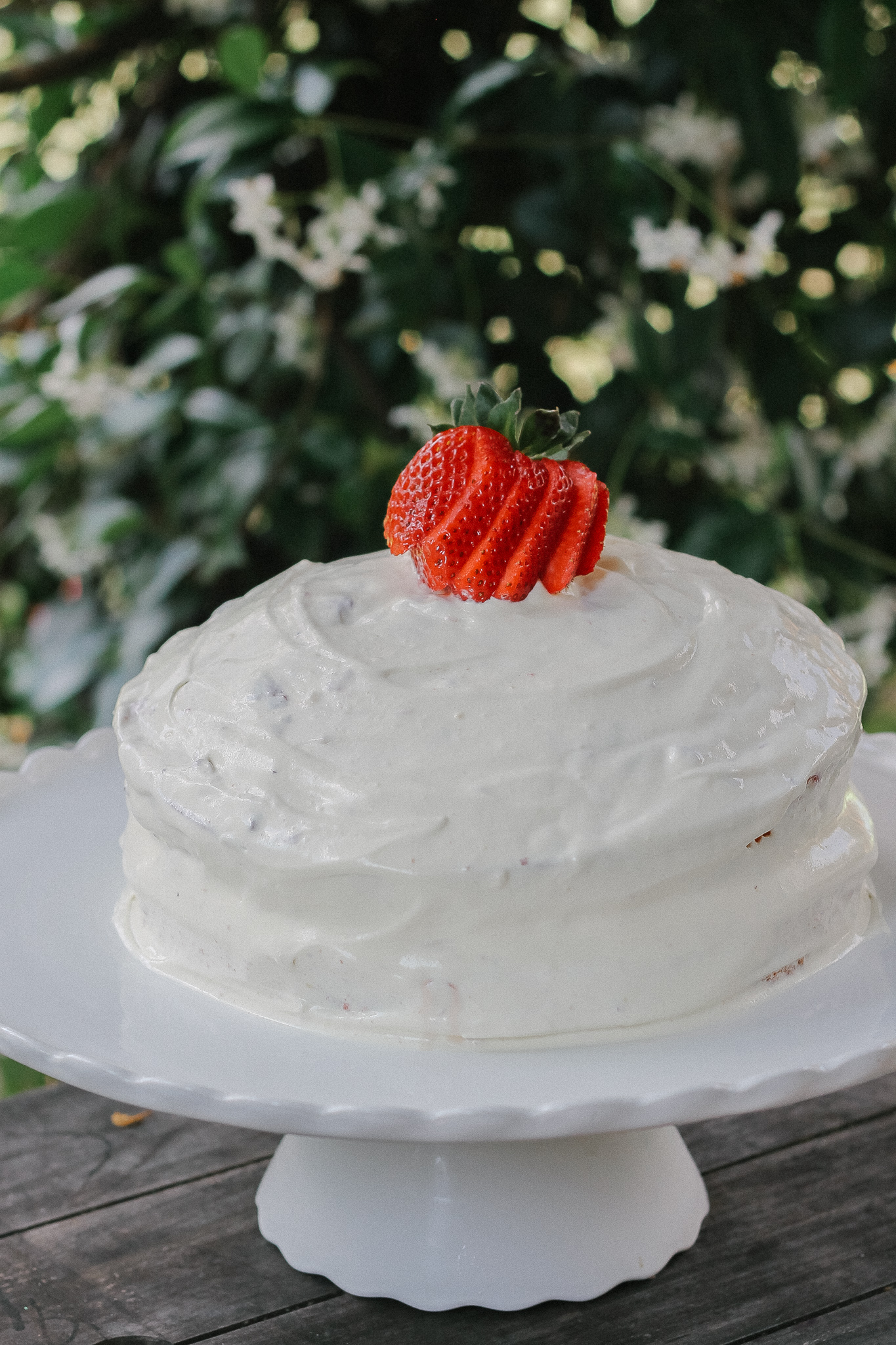 Double Layered Strawberry Poke Cake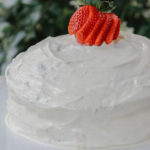 The perfect summer cake for your next BBQ…
Cake Ingredients
1 box Pillsbury Strawberry Cake Mix
1 cup water
1/3 cup vegetable oil
1 10 oz container sliced frozen strawberries in syrup, thawed
Cool Whip Frosting Ingredients
1 16 oz container of Cool Whip, thawed
1 4 oz box of Vanilla Instant Pudding
fresh strawberries for garnish
Make the Cake
Preheat oven to 325 degrees (we're reducing the heat so our cakes don't rise too fast and tall).

Make the boxed cake mix according to the directions on the back.

Pour the cake batter into two 8" round pans.

Bake for 40 minutes, or until toothpick cake tester comes out clean when inserted into the center of the cakes.

Allow cakes to cool completely.

While cakes are cooling, add thawed strawberries with syrup into a food processor or blender and pulse until pureed.

Once cakes are completely cooled, poke rows of holes into the cakes (can use a wooden spoon handle, straw, chopstick, etc.) about 1-inch apart.

Carefully pour the syrup into the holes without leaving excess syrup on the surface of the cake. Note: you will NOT use the entire container of syrup.

Wrap cake pans with saran wrap and refrigerate for at least 30 minutes (or even overnight) to allow syrup to soak in. The longer you can refrigerate, the better.

Remove cake from pan and set on plate or cake stand. Add a layer of thinly sliced fresh strawberries on top of base cake. Layer second cake on top of the base cake.
Make the Frosting
In a large bowl, mix Cool Whip and dry pudding powder together until well combined.

Frost the cake and garnish with fresh strawberries.
*consider pinning to save for later