We had a wonderful Easter weekend! Even though we're heading to the pediatrician this morning likely for a third round of antibiotics for Thomas (re-occurring ear infection), the kids had the very best weekend. My mama heart was so full this weekend watching the kids experience Easter. Caroline totally understood the Easter story this year and kept reminding us all that the weekend was all about Jesus and how He died for us and rose from the grave 3 days later. So awesome.
Friday we went to Winston to spend the first part of the holiday with mimi & grandad. An annual tradition, we attended their neighborhood Easter brunch where the kids hunted for eggs, walked Scooby the llama, held bunnies, bounced in the bounce house and more. It was an absolute blast!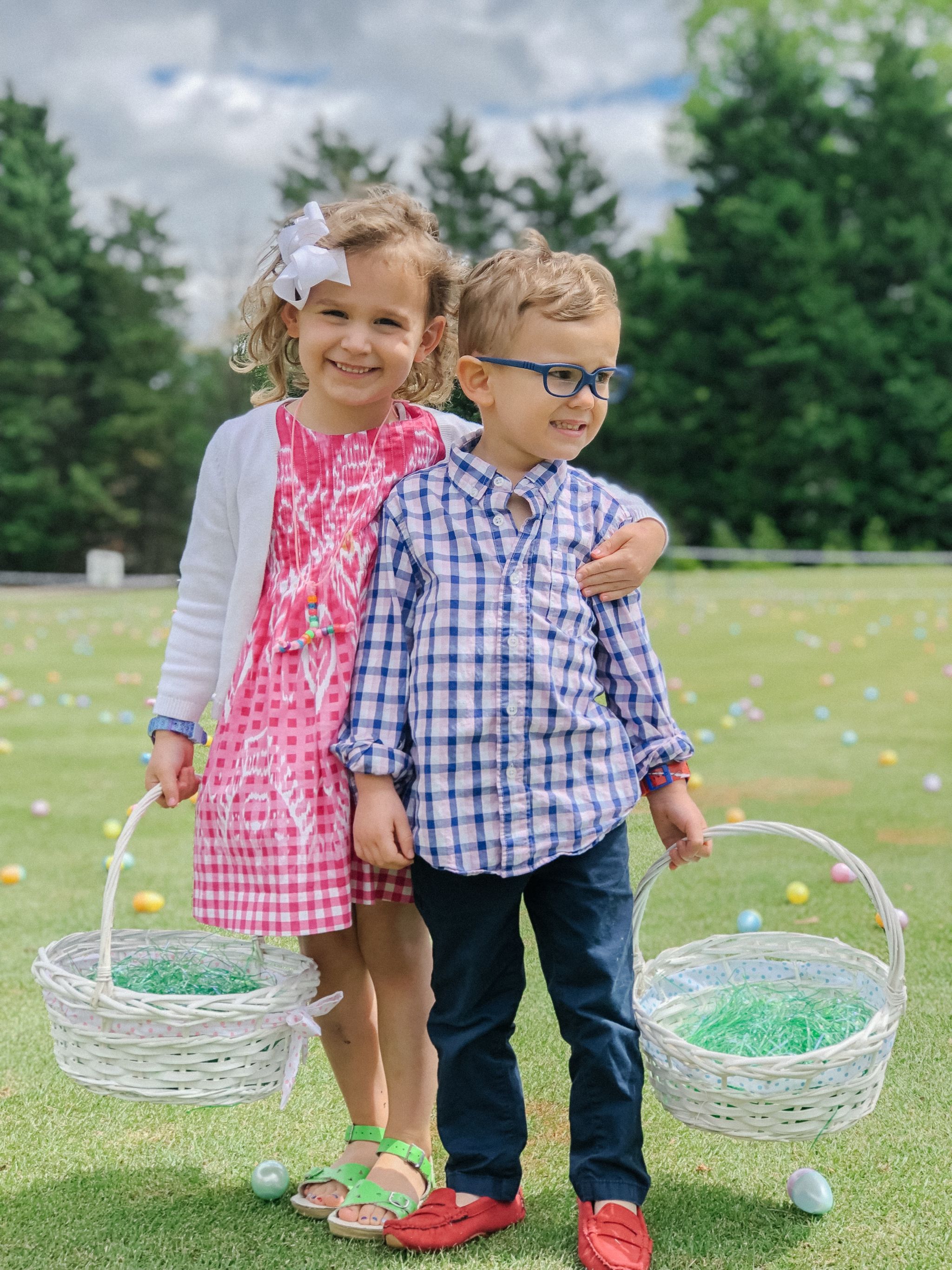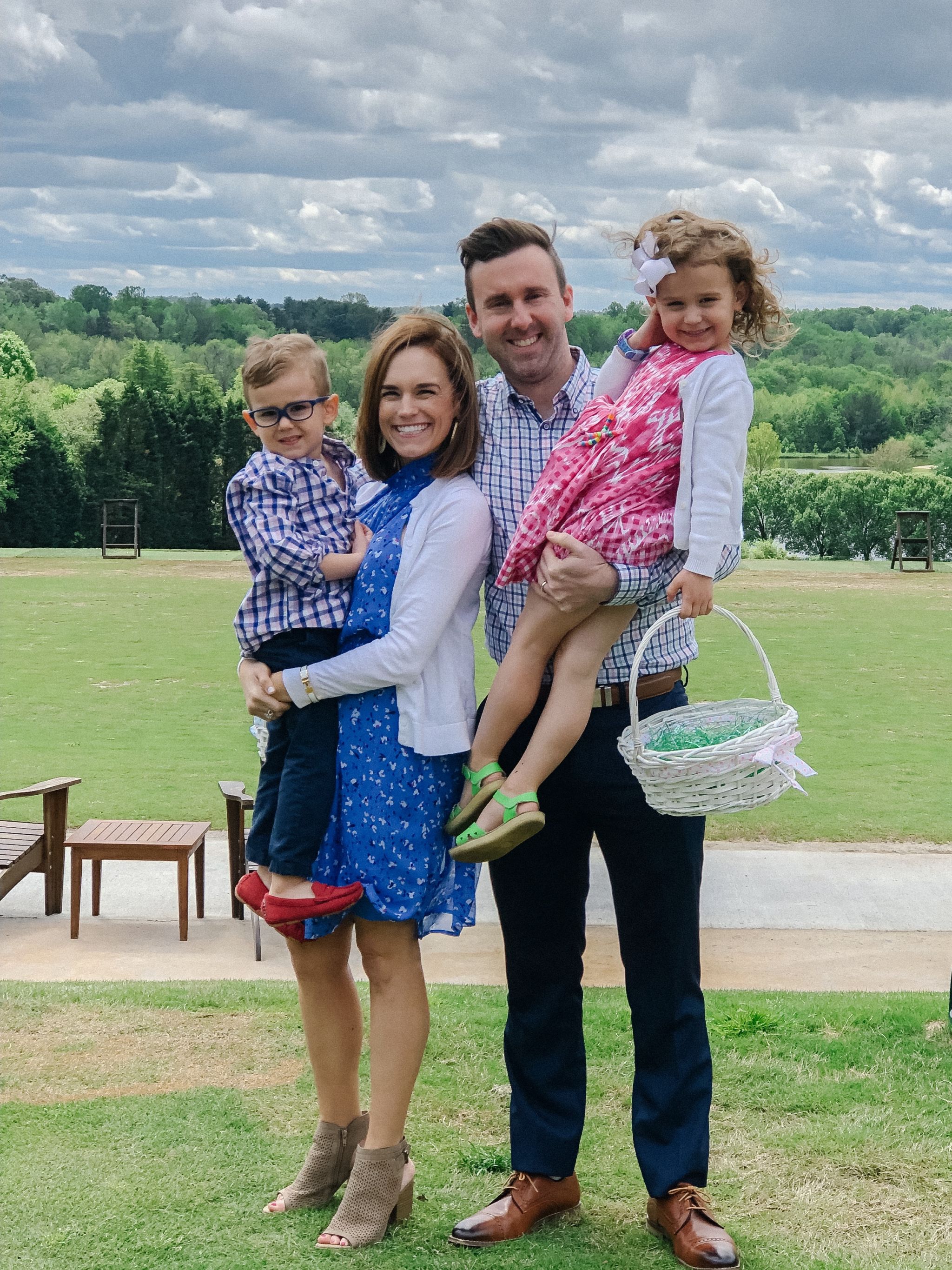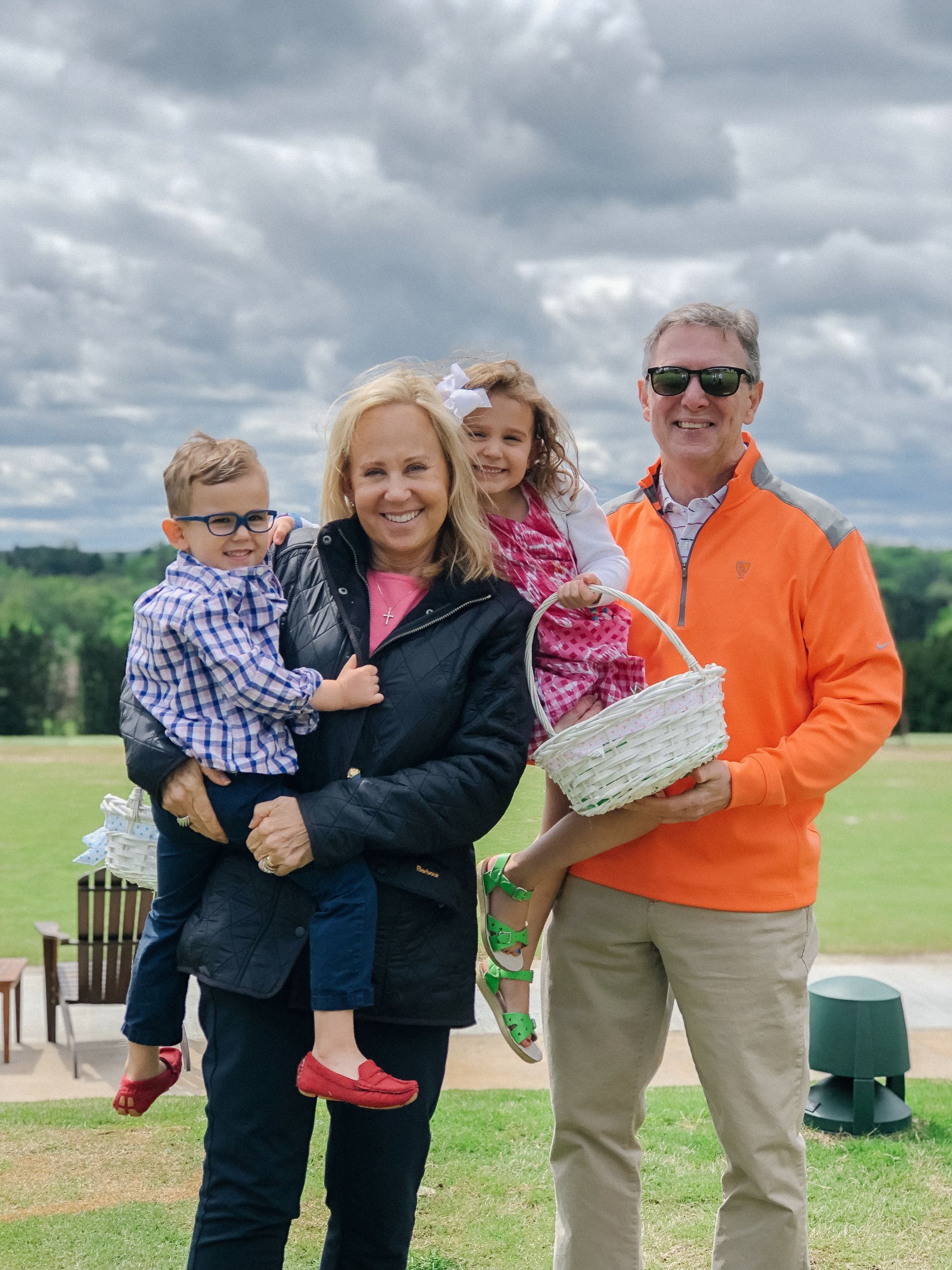 The kids excitedly woke us up bright and early on Easter. Thomas was really freaked out about Santa "breaking in" to our house at Christmas to leave presents and didn't sleep for months in fear he would come back, so we told him we would keep the doors locked and the alarm set so the Easter Bunny would kindly leave their baskets outside the door…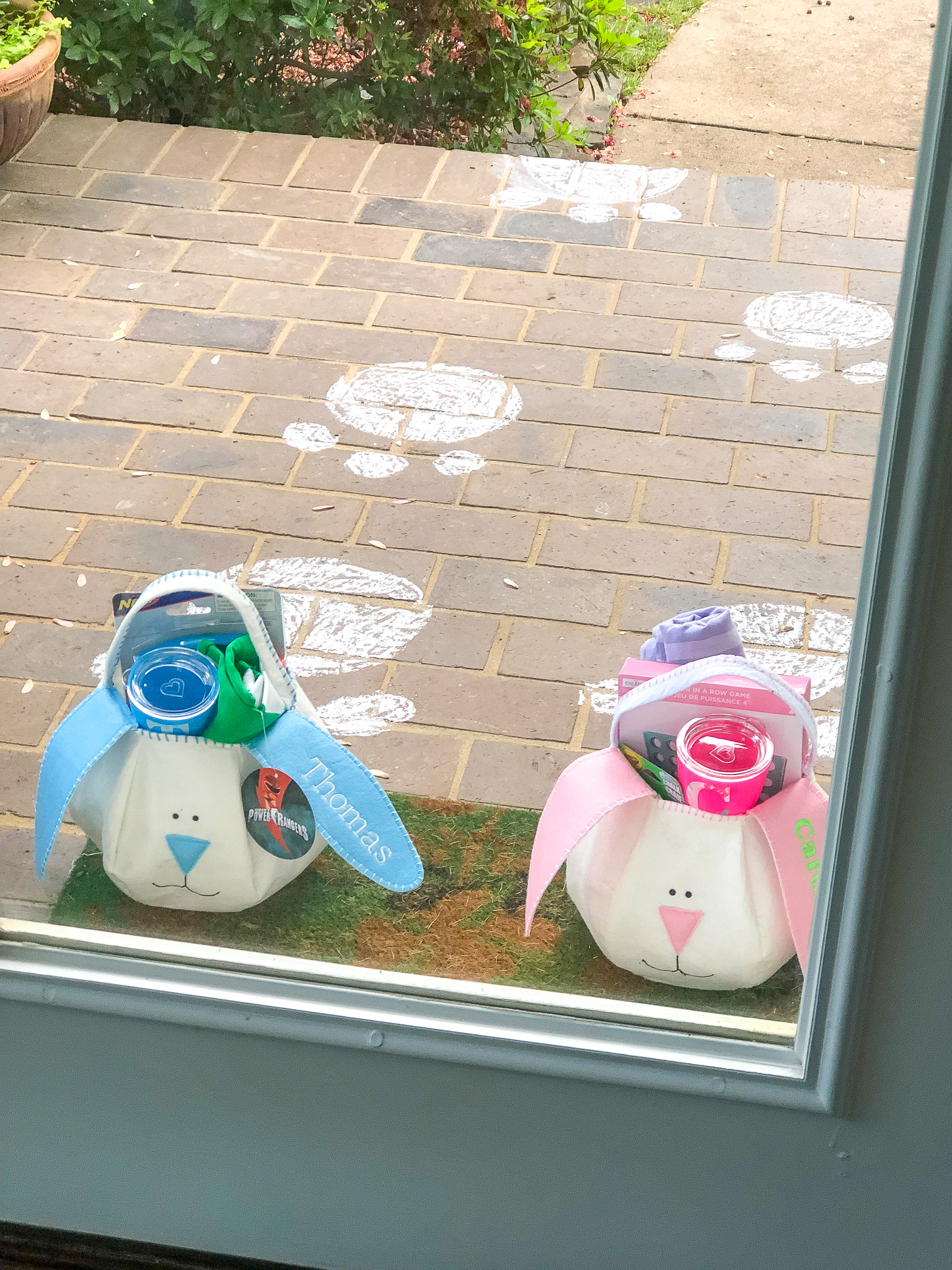 I was certain Tom's Power Ranger pajamas would steal the show, but it turns out the mini Nerf gun was the biggest hit. Caroline was most excited about her new dress and mini Connect 4! The bunny also left 60 eggs throughout the yard filled with candy, legos, mini cars, quarters and more. Hidden very well were two golden eggs — one for each kid which contained the largest prize…one dollar. It took Caroline foreverto find hers hidden up in our hydrangea tree.
packed
out so we stood in the balcony for the service, where the kids may or may not have played Connect 4 on the floor most of the time since they couldn't see the service. Afterwards we went to lunch at Fresh Chef and noticed Thomas was going downhill fast so we quickly boxed up our food and brought him home to load him up on Motrin and let him watch Power Rangers on the couch the rest of the day.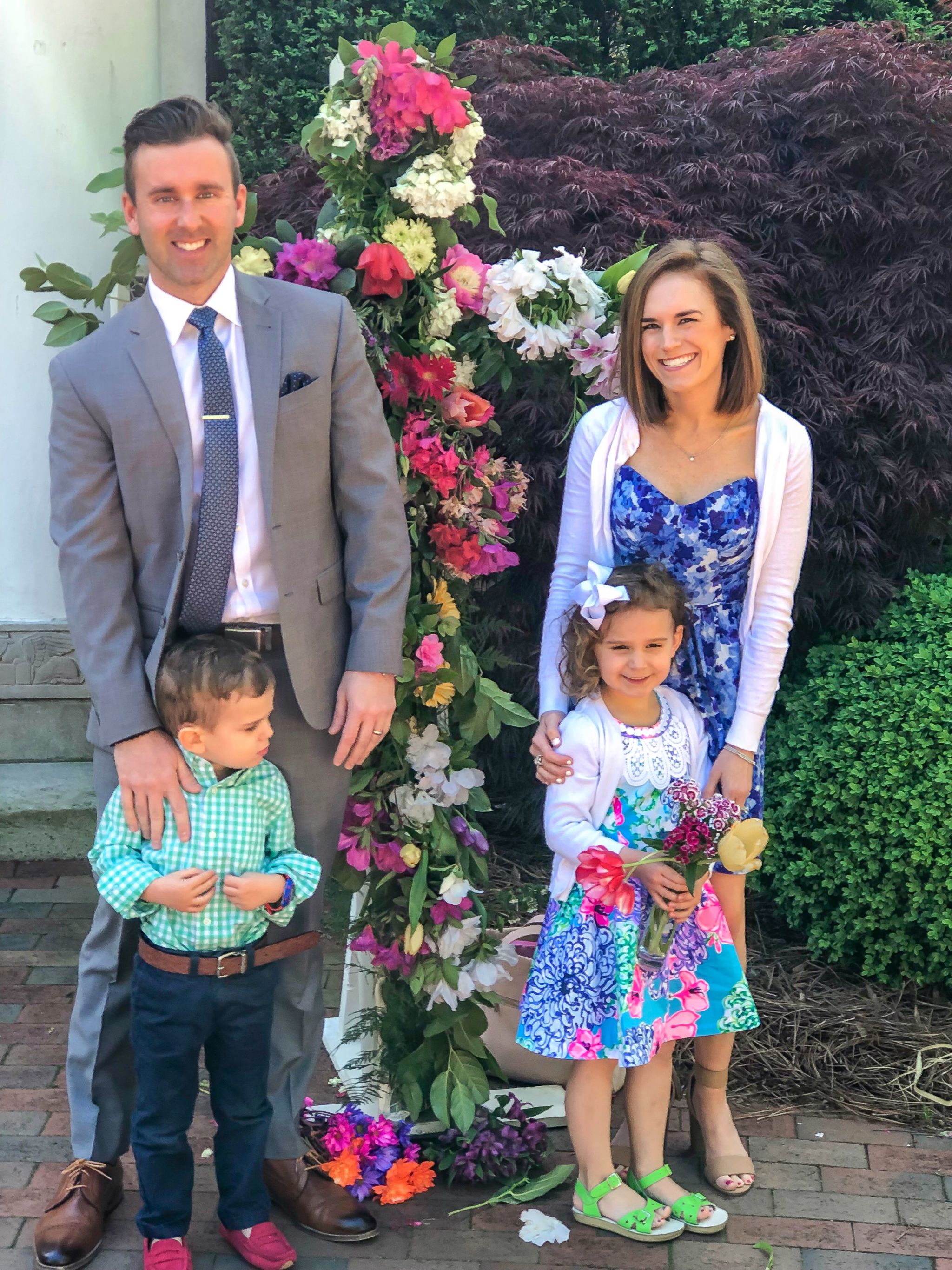 So thankful and blessed to have this beautiful family of mine, a risen Savior and the hope of Heaven!