We had a great Easter weekend!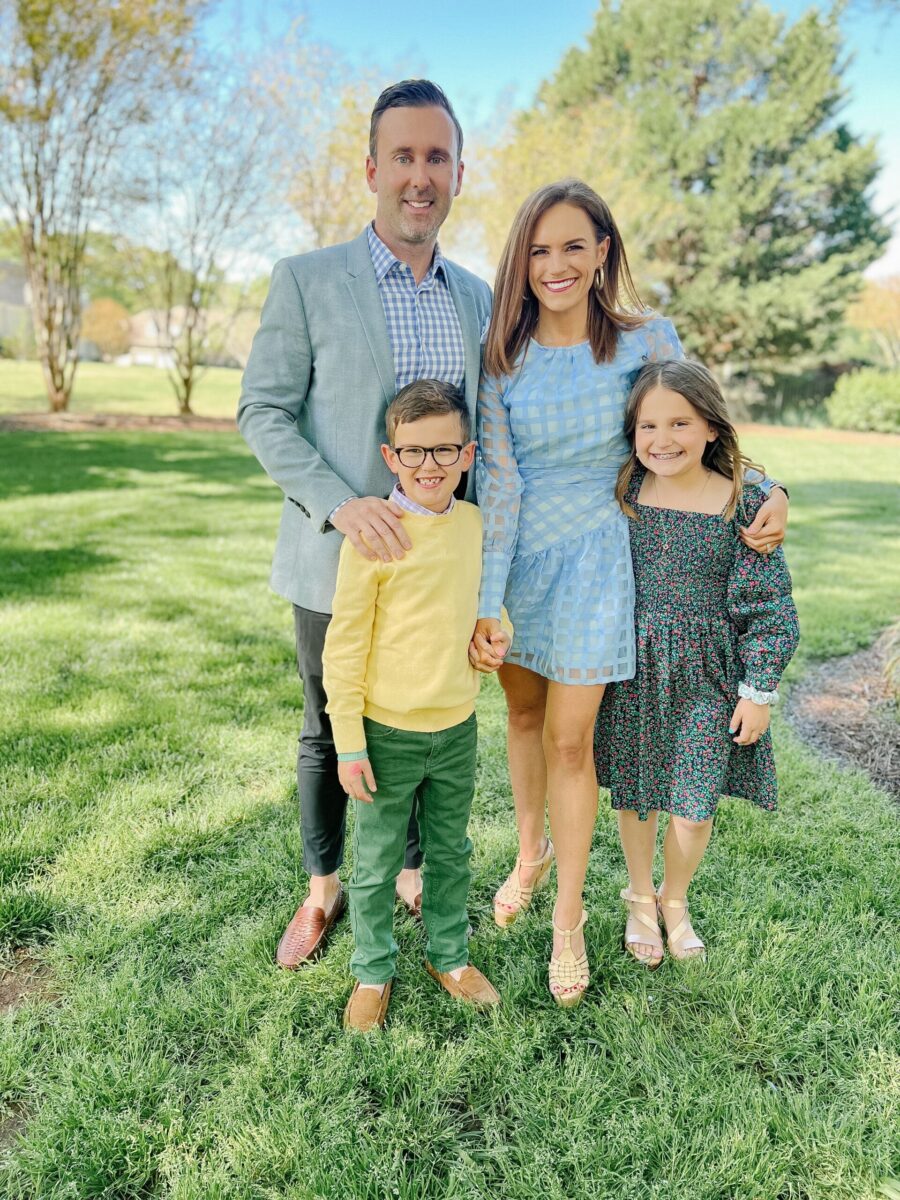 Outfit Sources
Friday
Friday was freezing and storming all day, but it also kicked off Spring Break so Caroline and I got mani/pedis together which was the best part of our day! The rest of the day Matt and I tackled tons of chores, ran a bunch of errands, grocery shopped for Easter and Spring Break, and caught up on all the laundry in preparation for Spring Break packing!
Saturday
Saturday was another cold and rainy day.
Caroline whipped up a beautiful and tasty Easter cookie cake while Matt and I started packing all the bags for the beach, stuffed Easter eggs, assembled Easter baskets, etc. Our garage is still very much a disaster so we had to organize it quite a bit to excavate all the beach toys and gear. Meanwhile, the kids had a water balloon fight with the neighbors.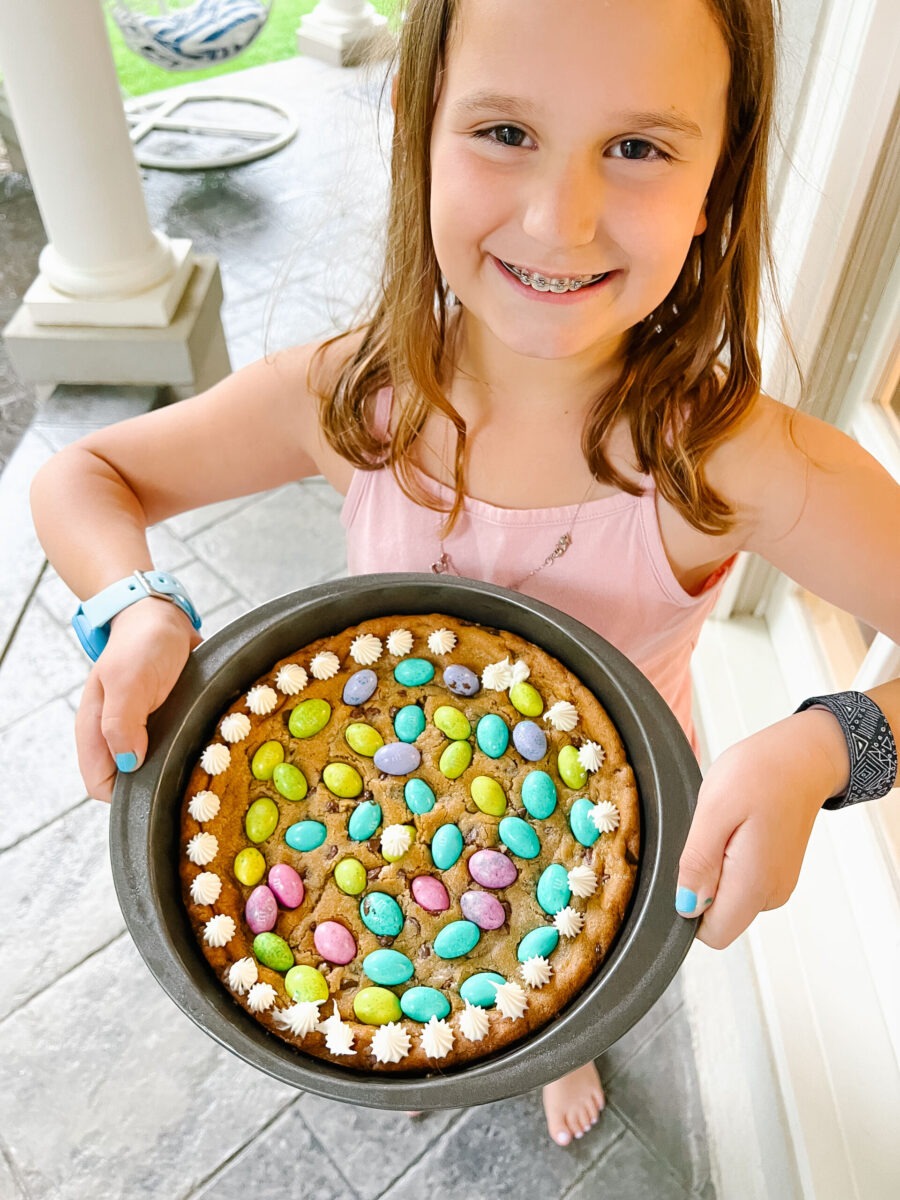 Sunday
Sunday we celebrated Easter!!! It was so exciting spending our first holiday in our new home too!
The kids were up bright and early to see if the Easter bunny came and it was so fun to watch them sprint down the stairs (a favorite holiday tradition of ours). After tearing open their Easter baskets, they hunted all the eggs down (including their golden eggs!!), Caroline and Matt made Cinnabunnies for breakfast, and then we went out for a delicious brunch!
The rest of the day we finished packing, watched the Masters, and for dinner I kept things super easy and ordered the Viva Chicken holiday meal which was delicious!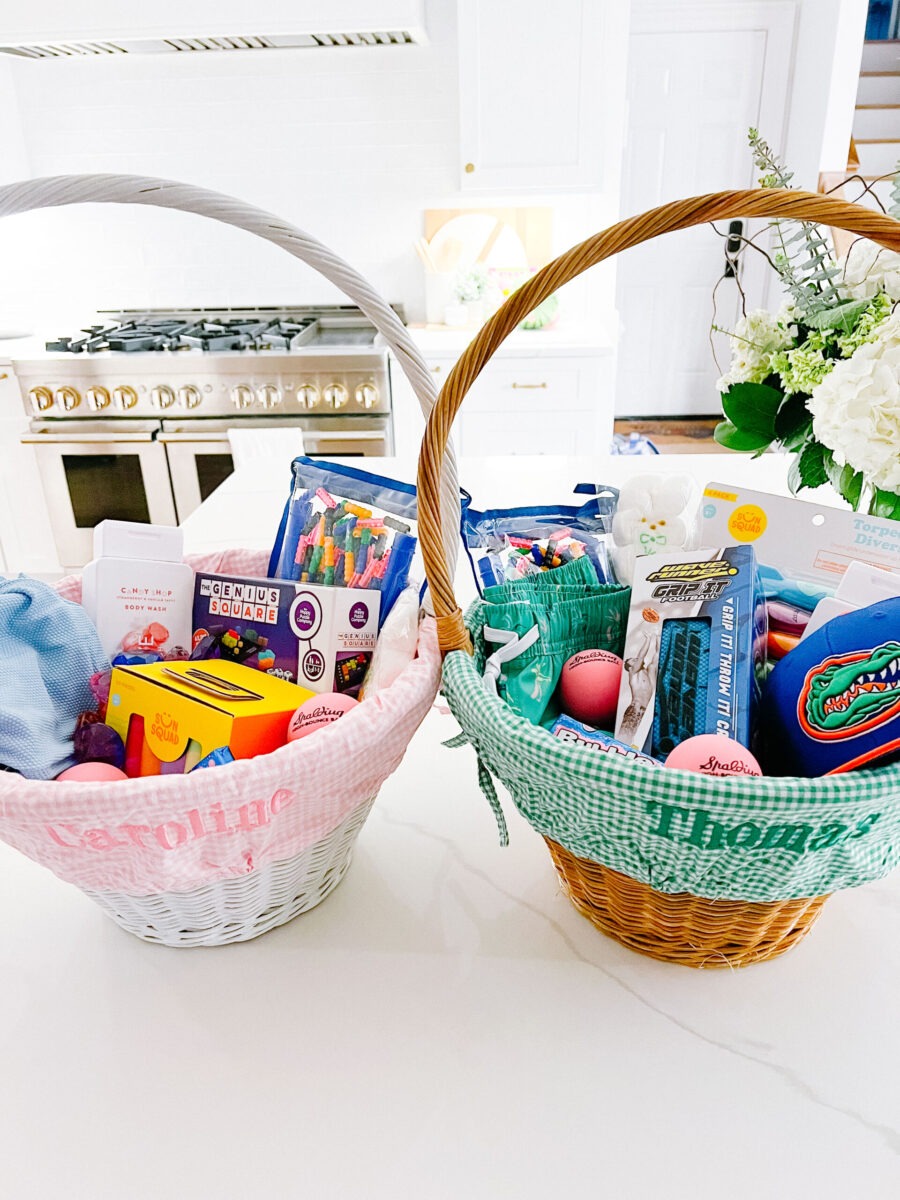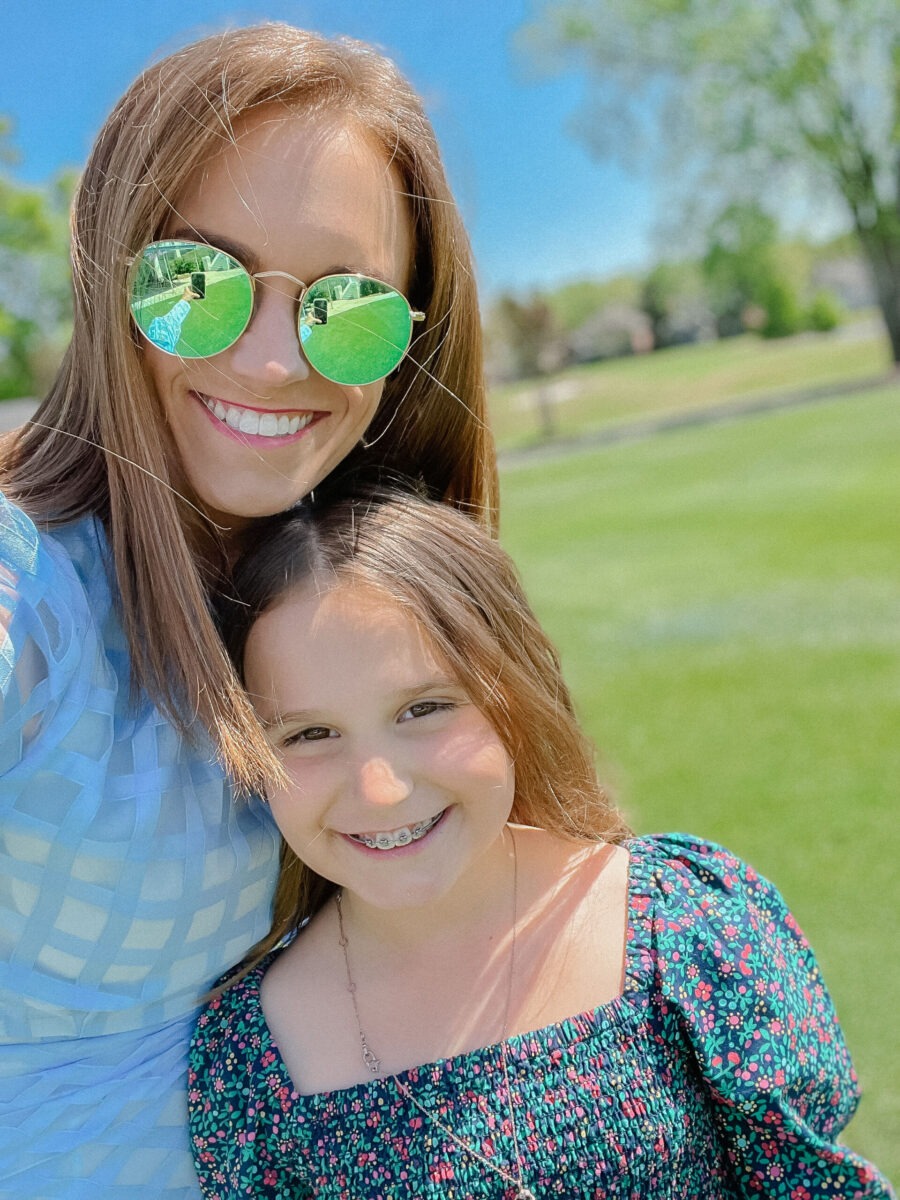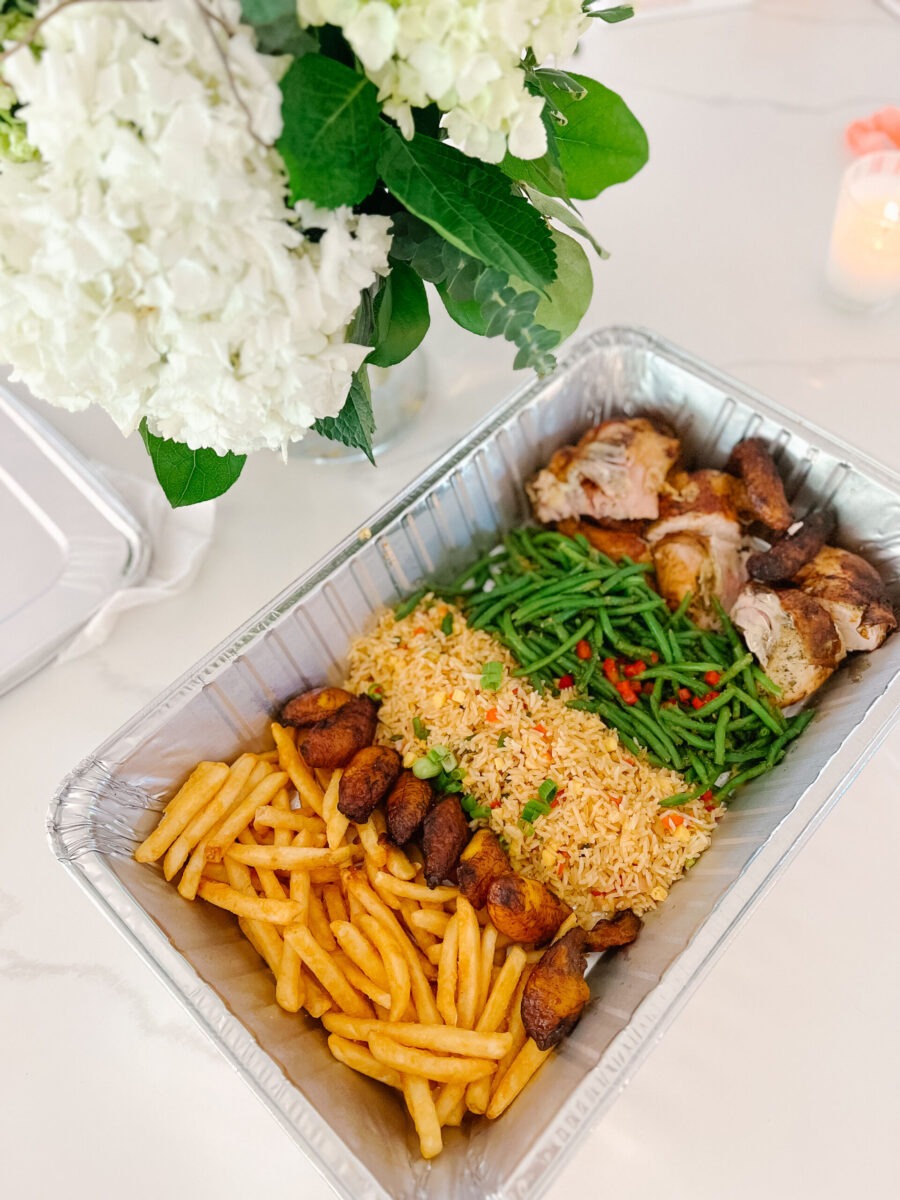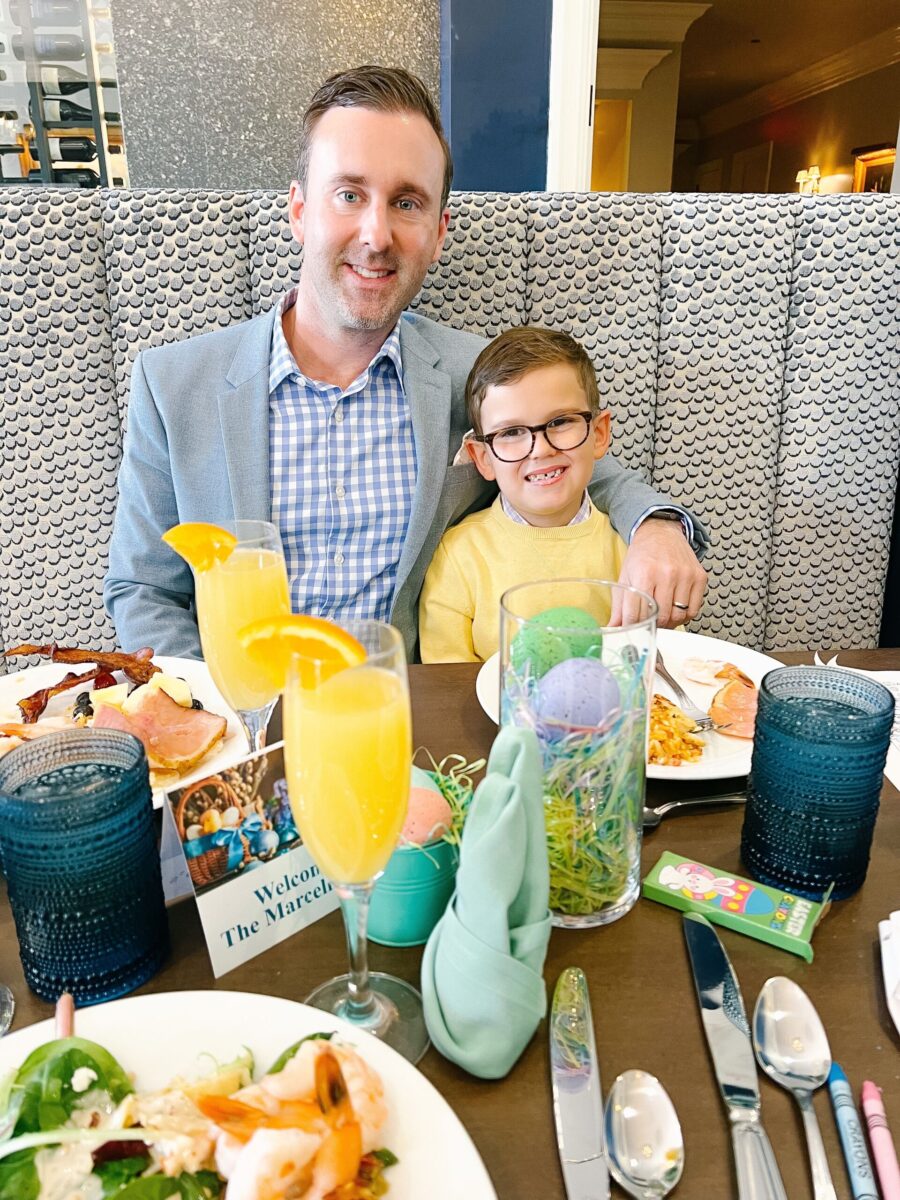 And that was a wrap on Easter!