One of Caroline's Christmas gifts from us was a subscription to Raddish Kids. Her first kit arrived this month and was Swedish themed! To be completely honest, when I ordered this subscription I incorrectly assumed the kit came with all of the ingredients…and it definitely does not. So at first I was a bit confused, but as we dove further into the box I became excited to create recipes with Caroline that were a little outside the box for us. The recipe we decided to make last weekend was Nordic Cinnamon Buns…and oh.my.goodness…y'all…they were so.dang.good. and easy!!!! I had some requests to share the recipe so here it is. This is a fun one to make!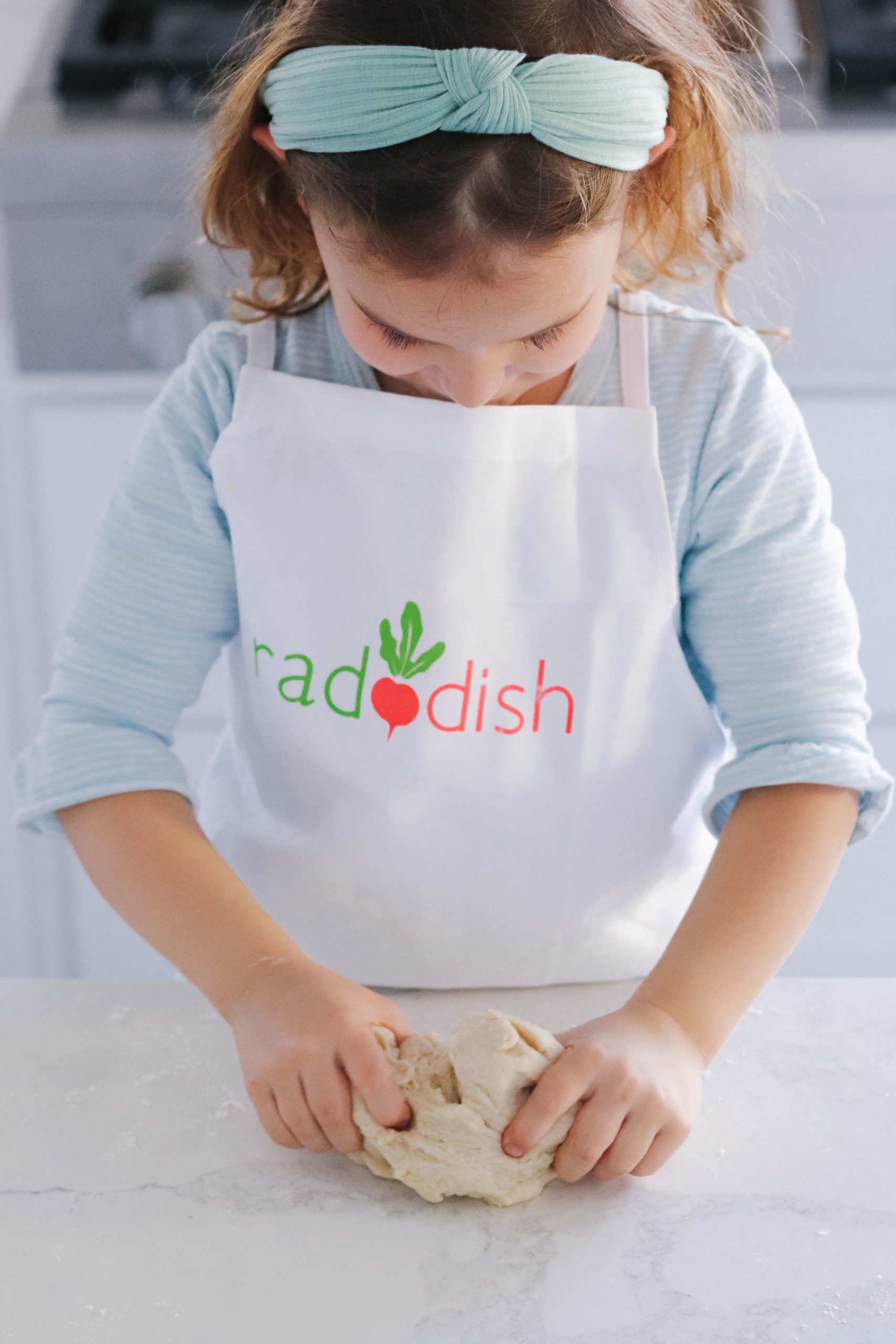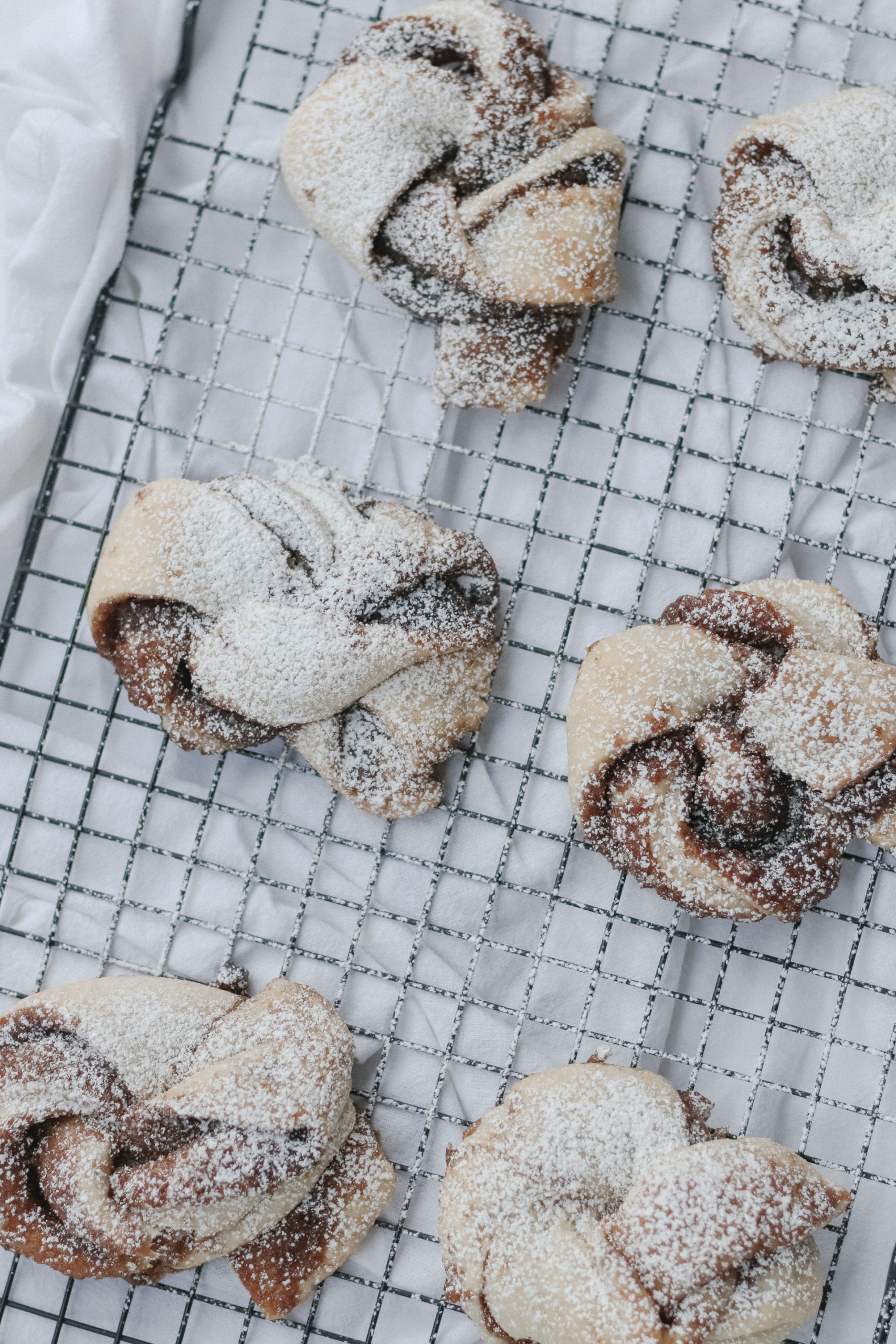 Easy Cinnamon Buns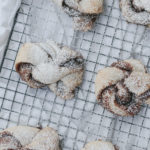 1/2 cup milk
1 1/2 cup flour
1 .25 oz package instant or rapid-rise yeast
1 tbsp sugar
1/2 tsp kosher salt
1/4 cup vegetable oil
3 tbsp butter
1 1/2 tsp cinnamon
1 tbsp powdered sugar
Heat milk in a microwave-safe liquid measuring cup until warm, about 30 seconds

Stir flour, yeast, sugar and salt in large bowl. Add oil and warm milk. Mix until dought comes together.

Dust cutting board with flour. Knead dough until smoot and elastic, 5-7 minutes

Use your hands to shape dough into a square, then use a rolling pin to roll a thin 8×20-inch rectangle.

Heat butter in microwave untile melted, 30-60 seconds. Pour over dough and spread evenly to edges.

Stir together brown sugar and cinnamon. Sprinkle evenly over dough and spread to edges.

Fold dough in half to create a square. Starting from the fold, use a pizza cutter to slice into 8 strips.

Take one strip of folded dough. Hold both ends and twist.

Tuck twisted dough into a knot. Set on parchment-lined baking sheet. Repeat twisting and knotting to make 8 buns.

Let buns rise in warm place for 1 hour (or covered in fridge overnight).

Preheat oven to 350 degrees F. Bake 16-18 minutes, until lightly browned. (Expect some sugar to seep out while baking.)

Immediately move rolls to a plate. Dust tops with powdered sugar. Serve!
Want to try Raddish Kids? Use code 5QH46T for $10 off (and I get $10 off too — so thank you!)