Another fast family dinner coming in hot — buffalo chicken stuffed sweet potatoes. This is one of our favorite weekday meals. It's so easy to prep (using the crockpot hack) and it's insanely delicious.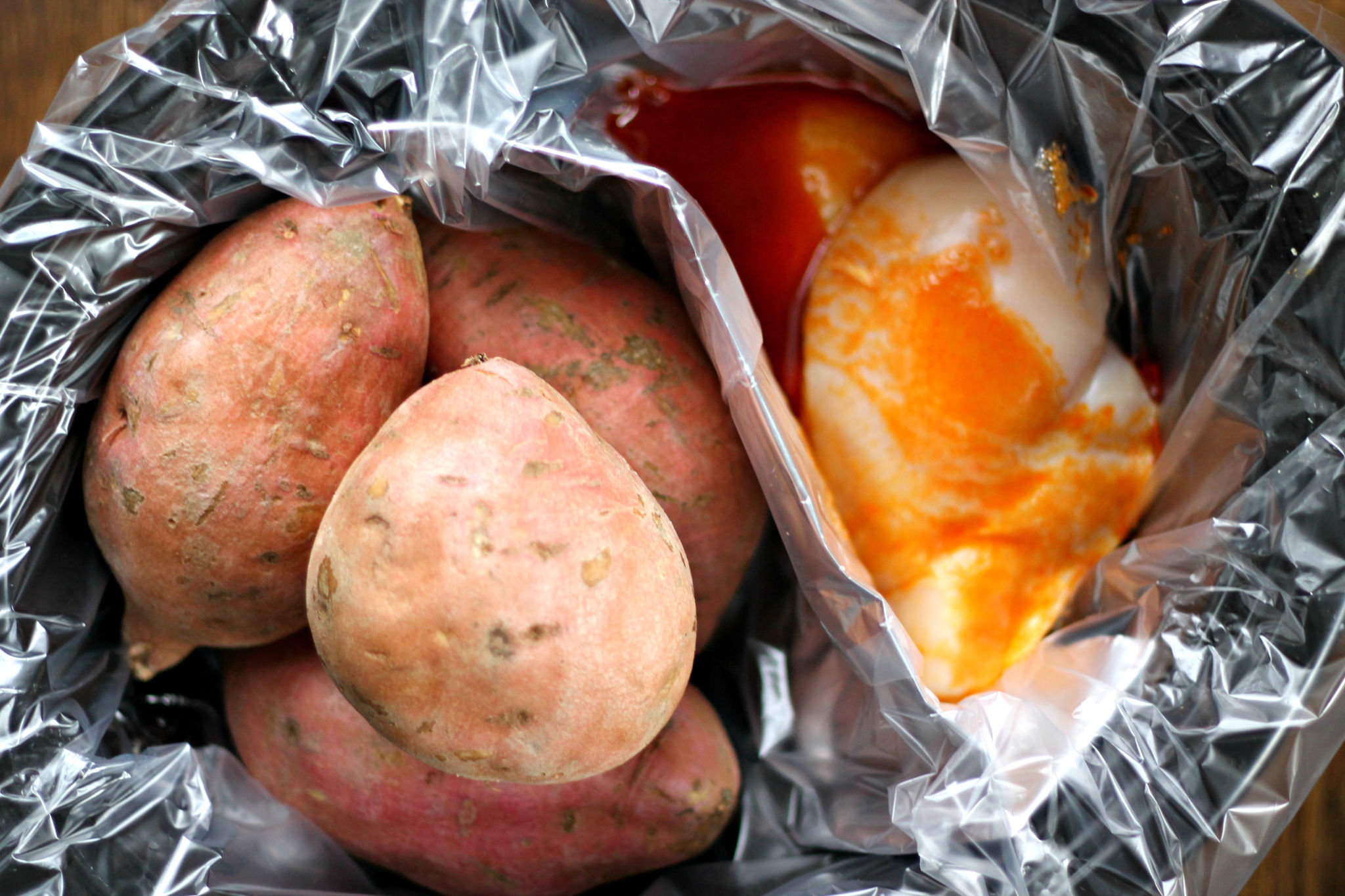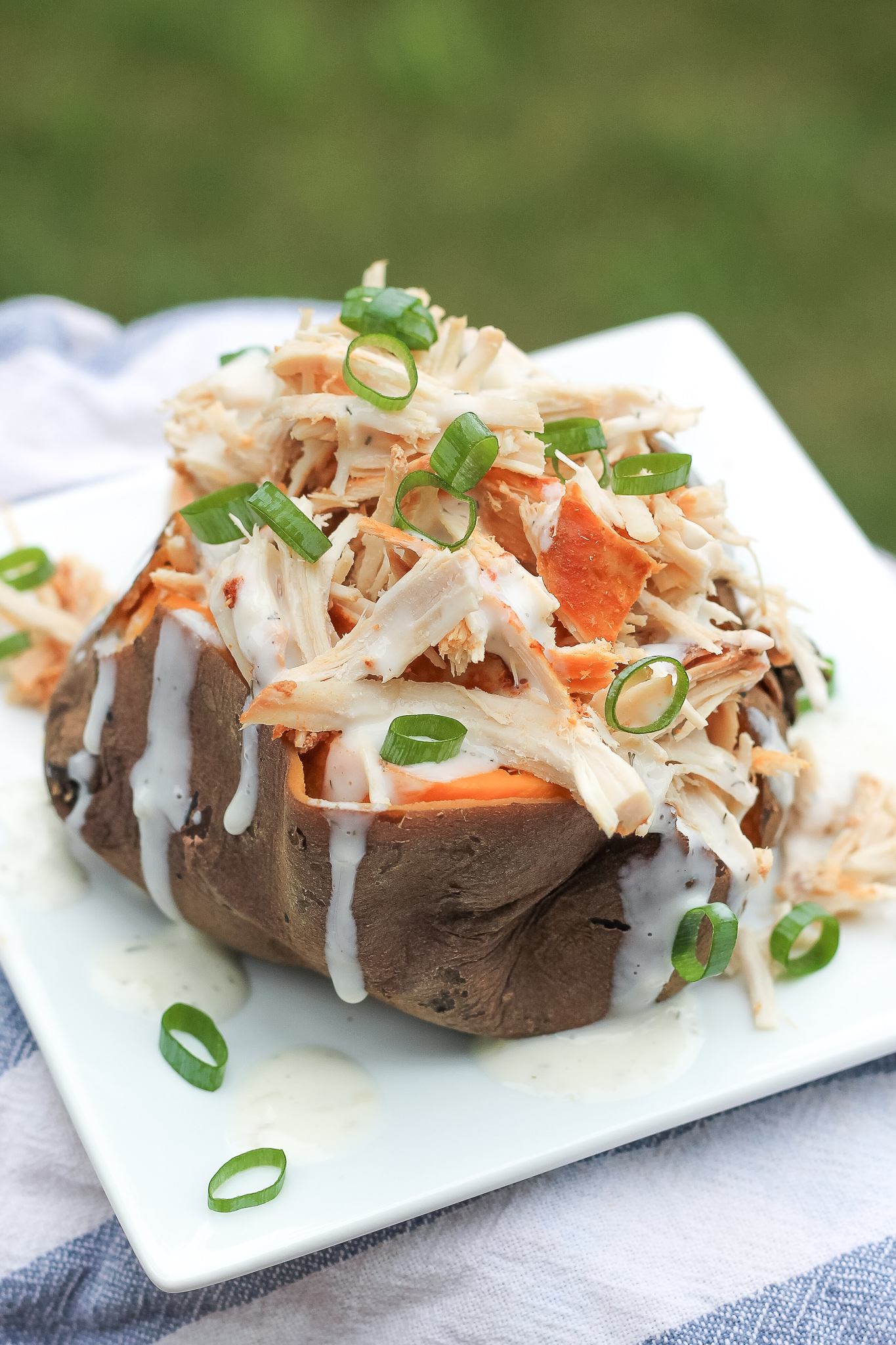 I found this delicious tzatziki ranch in the produce section at Publix and we really liked it!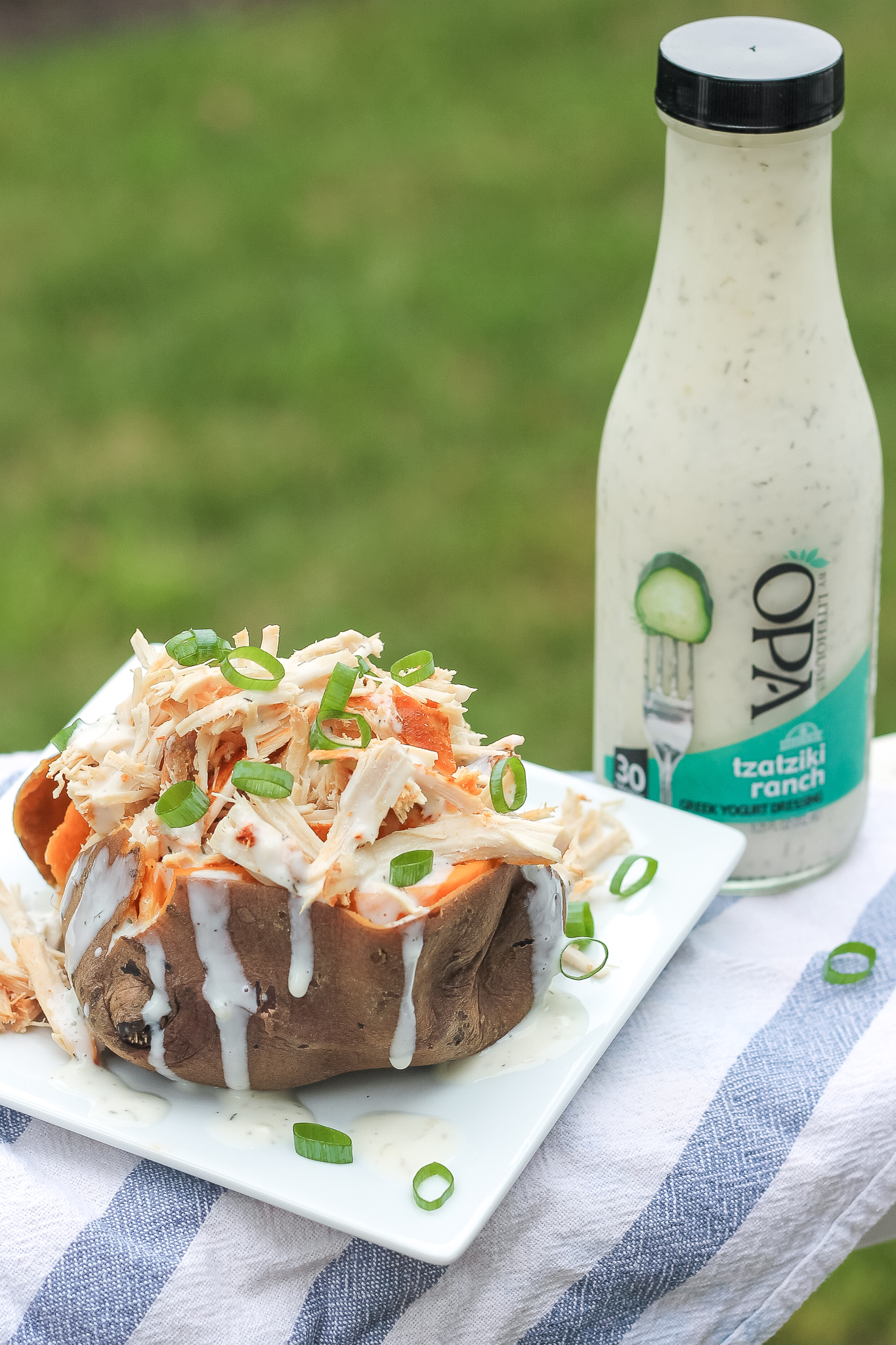 Buffalo Chicken Sweet Potatoes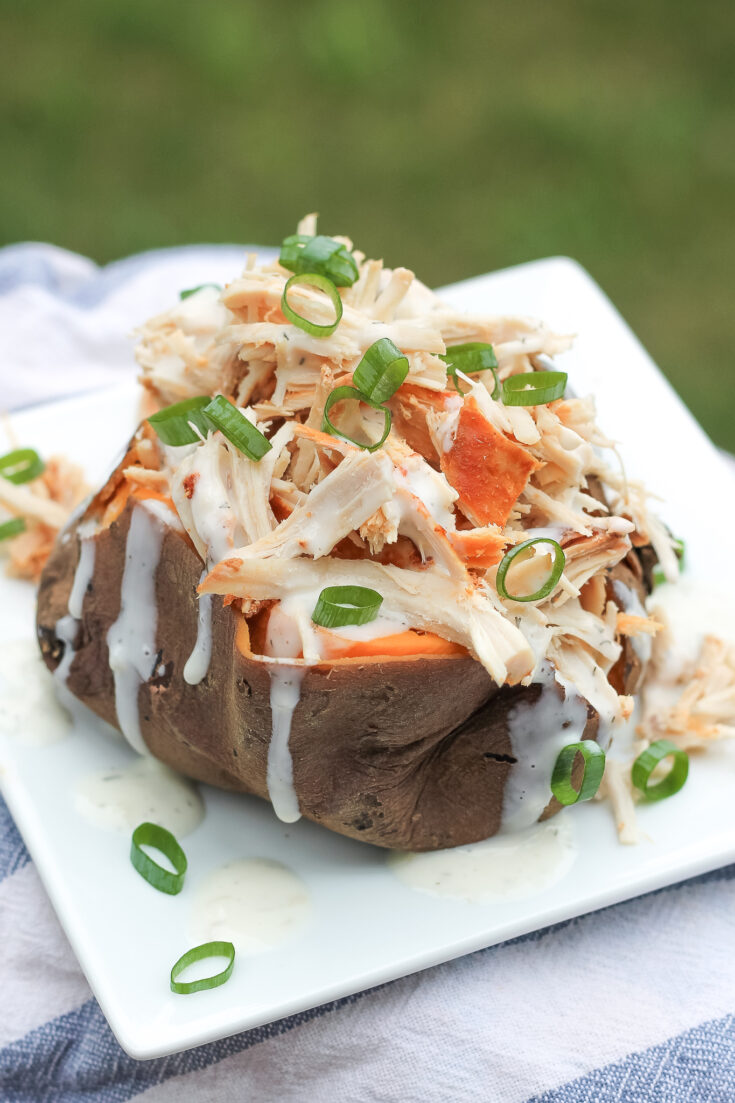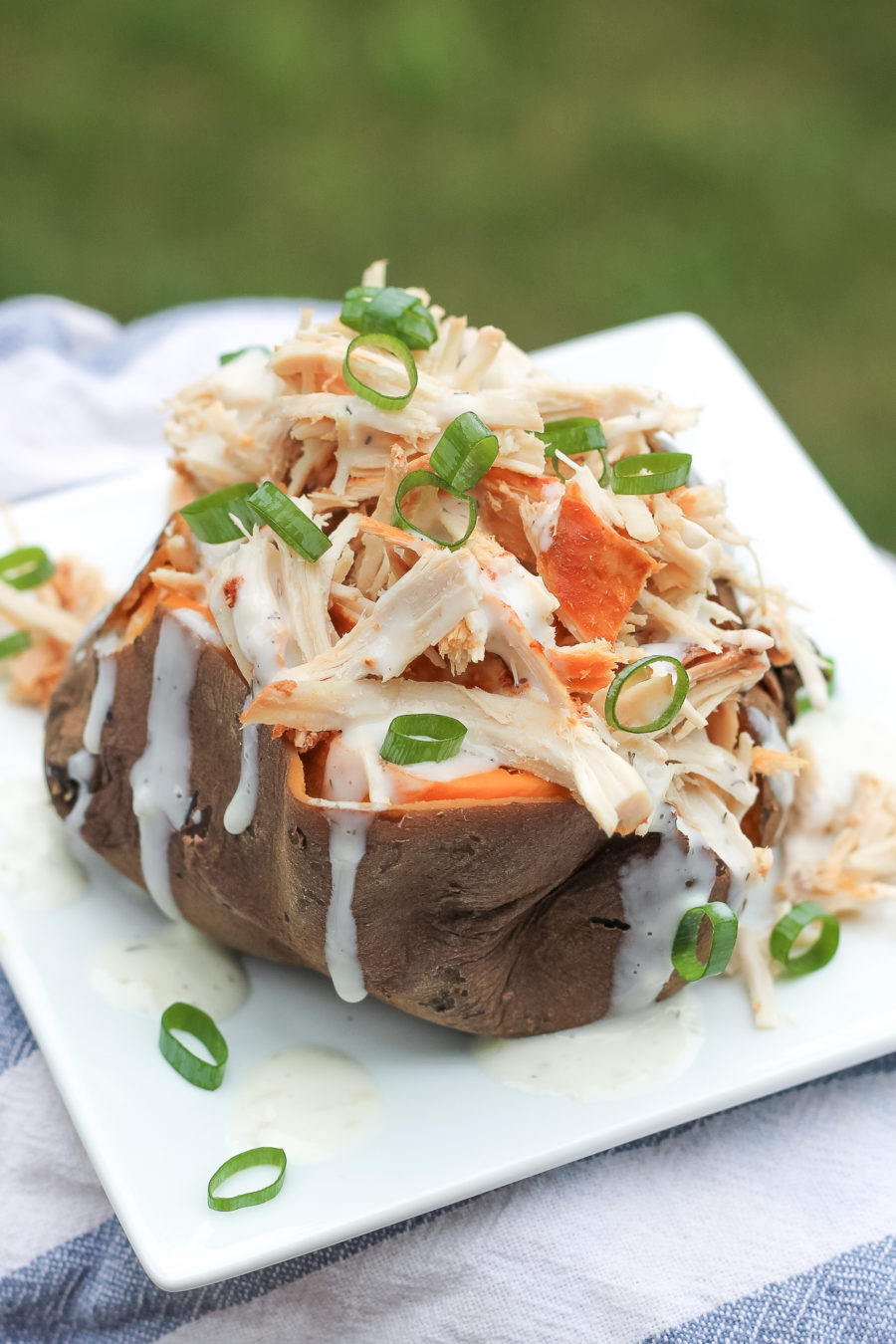 Ingredients
1.5 lbs boneless skinless chicken breast
4 small sweet potatoes
1 green onion, diced
ranch dressing
Buffalo Sauce
1/3 cup Frank's Red Hot Pepper Sauce
2 tbsp coconut oil (or butter)
1 tbsp coconut aminos (or soy sauce)
1/2 tsp garlic powder
For the Crockpot Divider
aluminum foil
slow cooker liner
Instructions
Divide your crockpot using a piece of aluminum foil (see video tutorial). Insert slow cooker liner. Place chicken on one side and potatoes on the other side.
In a small saucepan on medium-high heat, combine the hot sauce, coconut oil, coconut aminos and garlic powder. Stir together and heat until coconut oil is melted.
Pour sauce over chicken in slow cooker.
Cook for 6-8 hours on low or until chicken and potatoes are tender. (I just set mine for 8 hours and let it stay on "warm" until I can get home)
Remove chicken from slow cooker and shred with two forks. Return shredded chicken to slow cooker and toss with sauce.
Serve chicken in baked sweet potatoes, drizzle with ranch and sprinkle with green onions.
Crockpot Buffalo Chicken Sweet Potatoes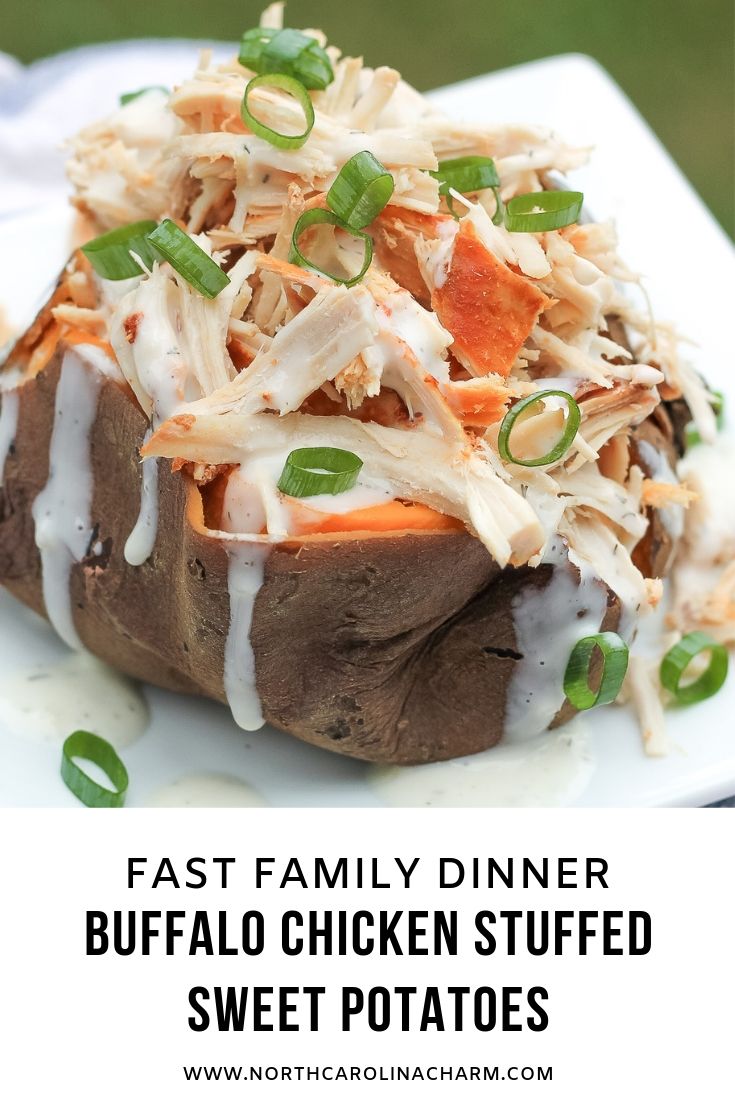 *consider pinning this image to save for later