We had a super fun weekend filled with fall festivities.
Friday evening we surprised the kids with tickets to THE GLOW: A Jack O' Lantern Experience at the Charlotte Motor Speedway. The enchanted 1/3 mile trail featured more than 5,000 expertly hand carved, illuminated pumpkins including tons of iconic figures from princesses and superheroes to movie & music artists, larger than life structures like 16 foot tall dinosaurs, sharks and dragons (Tom's favorite), a ghostly 30 foot long pirate ship, a ferris wheel and more. The kids went wild over it. We ended the experience with light up pumpkin necklaces, a family photo and a funnel cake.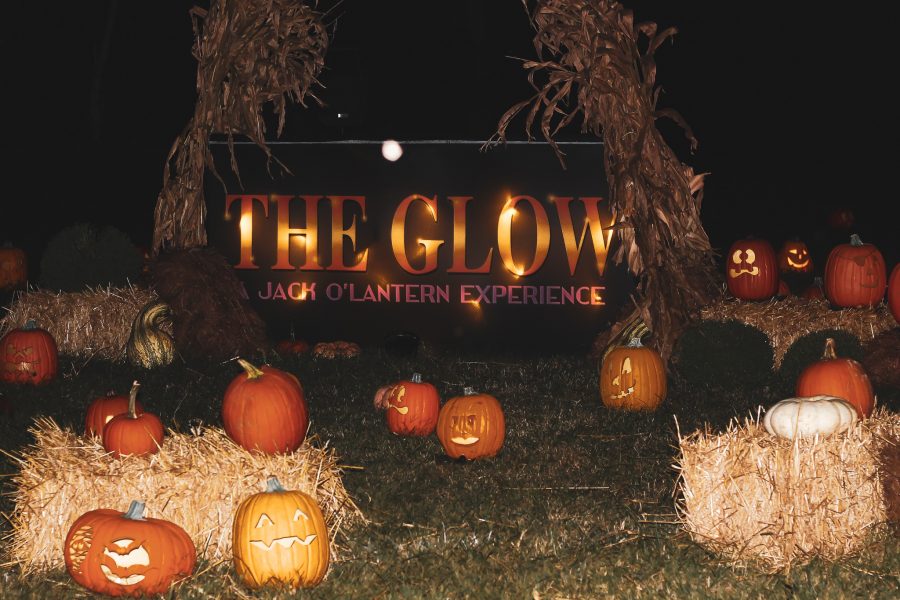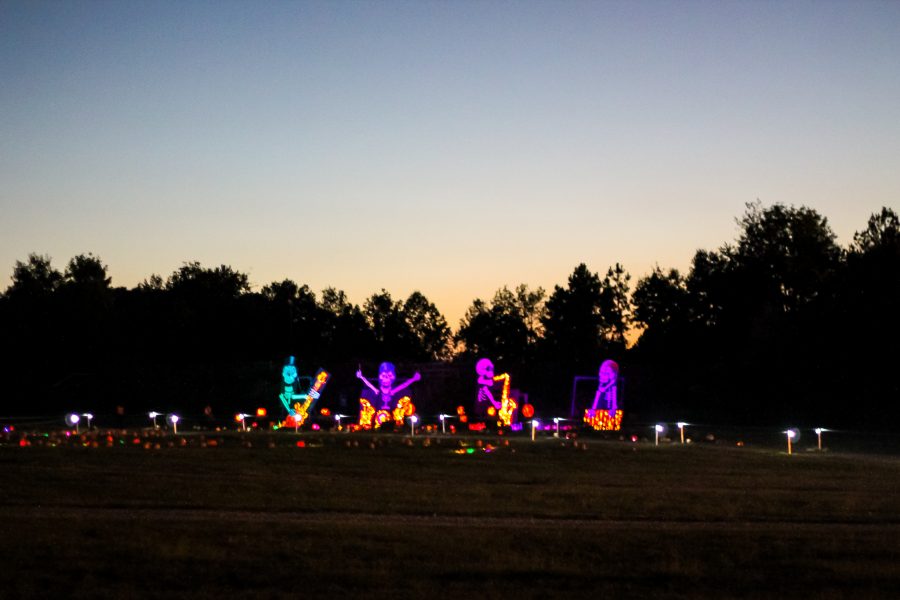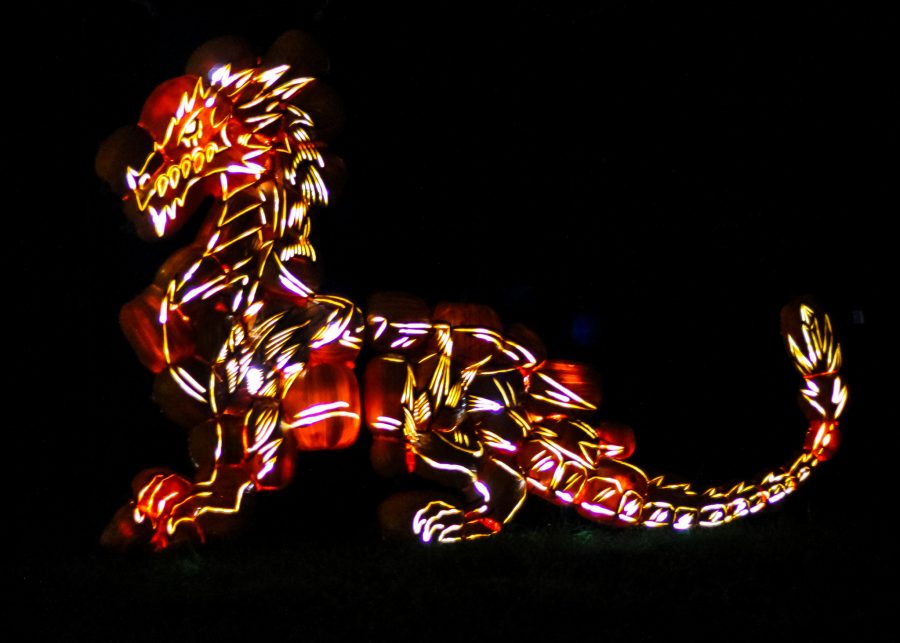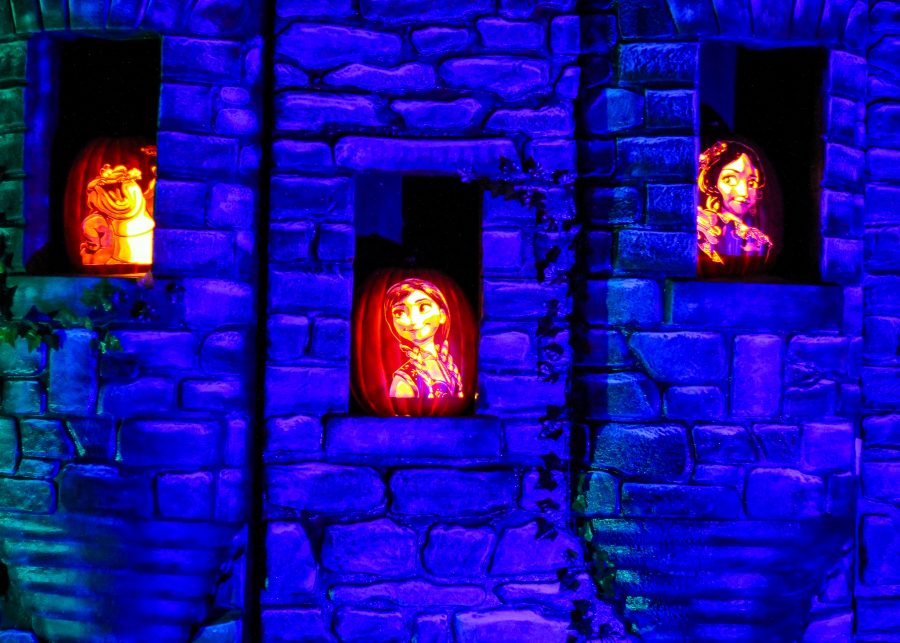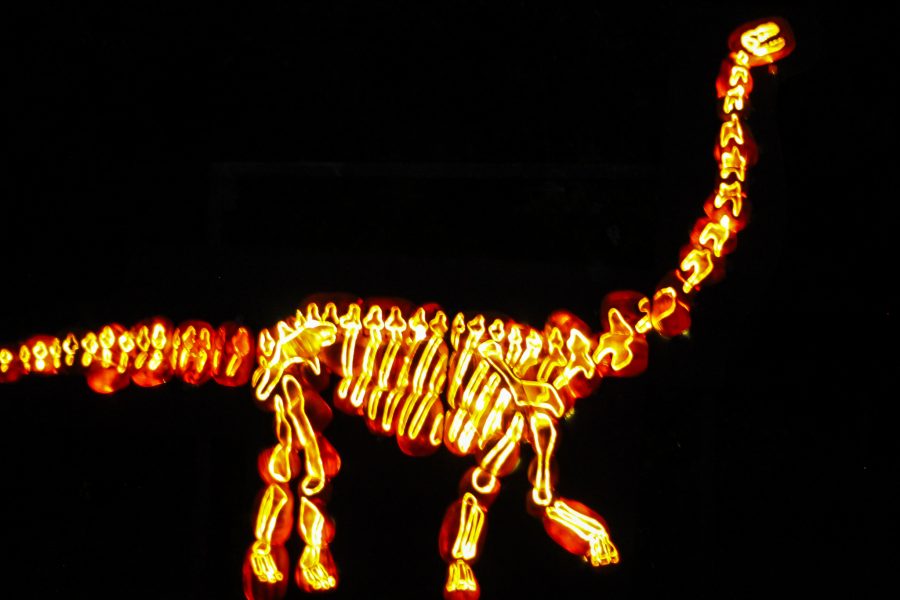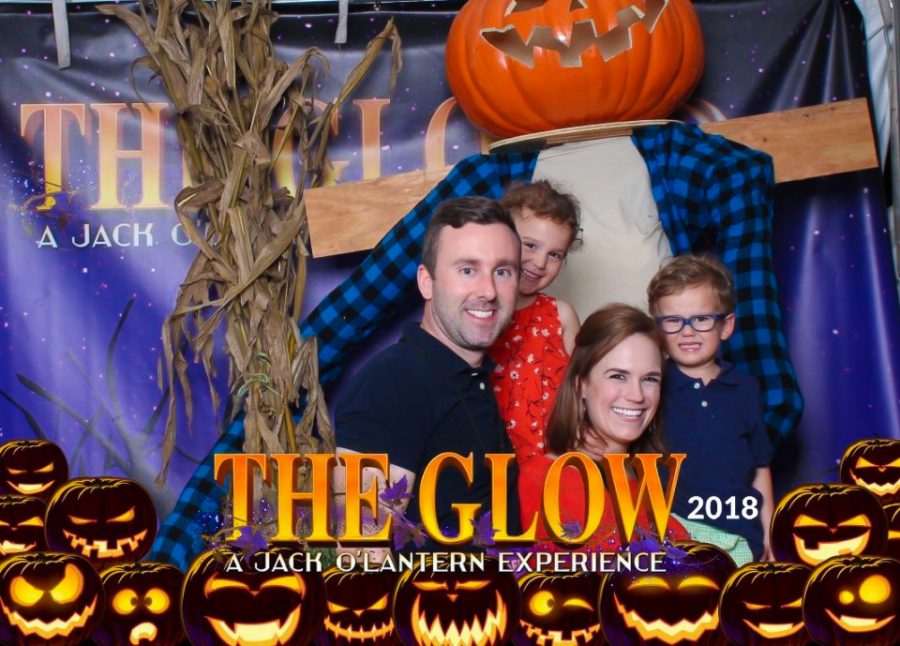 Saturday morning Matt took Tom to soccer and then to get a hair cut while Caroline and I ran around the mall grabbing outfits for our family Christmas shoot. Nothing like the last minute to get it all together!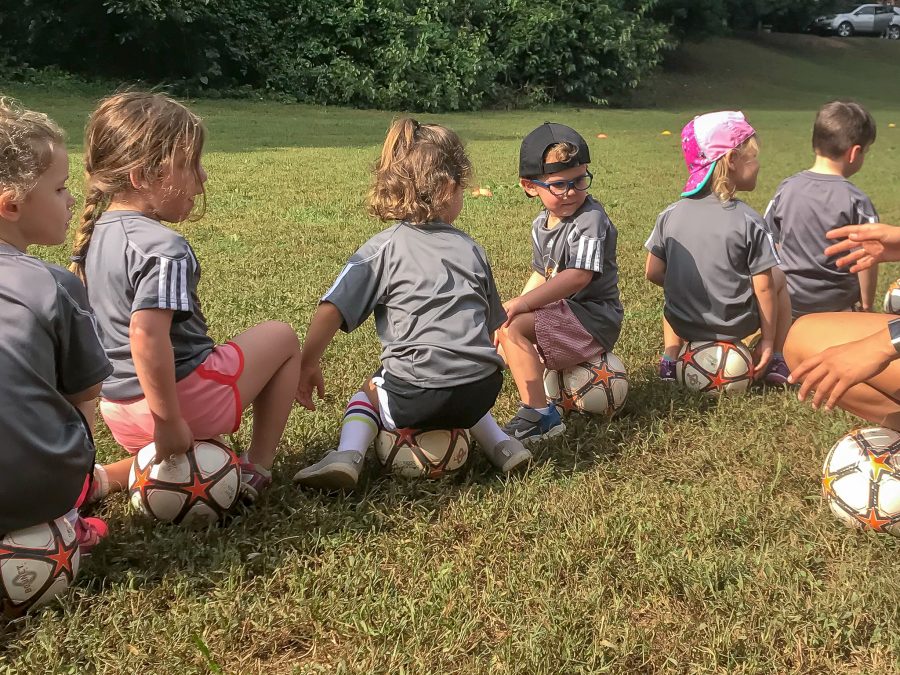 Afterwards we took the kiddos to Wise Acres to pick pumpkins. They lasted about 5 minutes in the patch before they decided they just wanted to go to the playground and drink apple cider slushies instead. Fine by us because it was SUPER hot so we gladly cut the trip short.
Caroline's Dress | My Sunglasses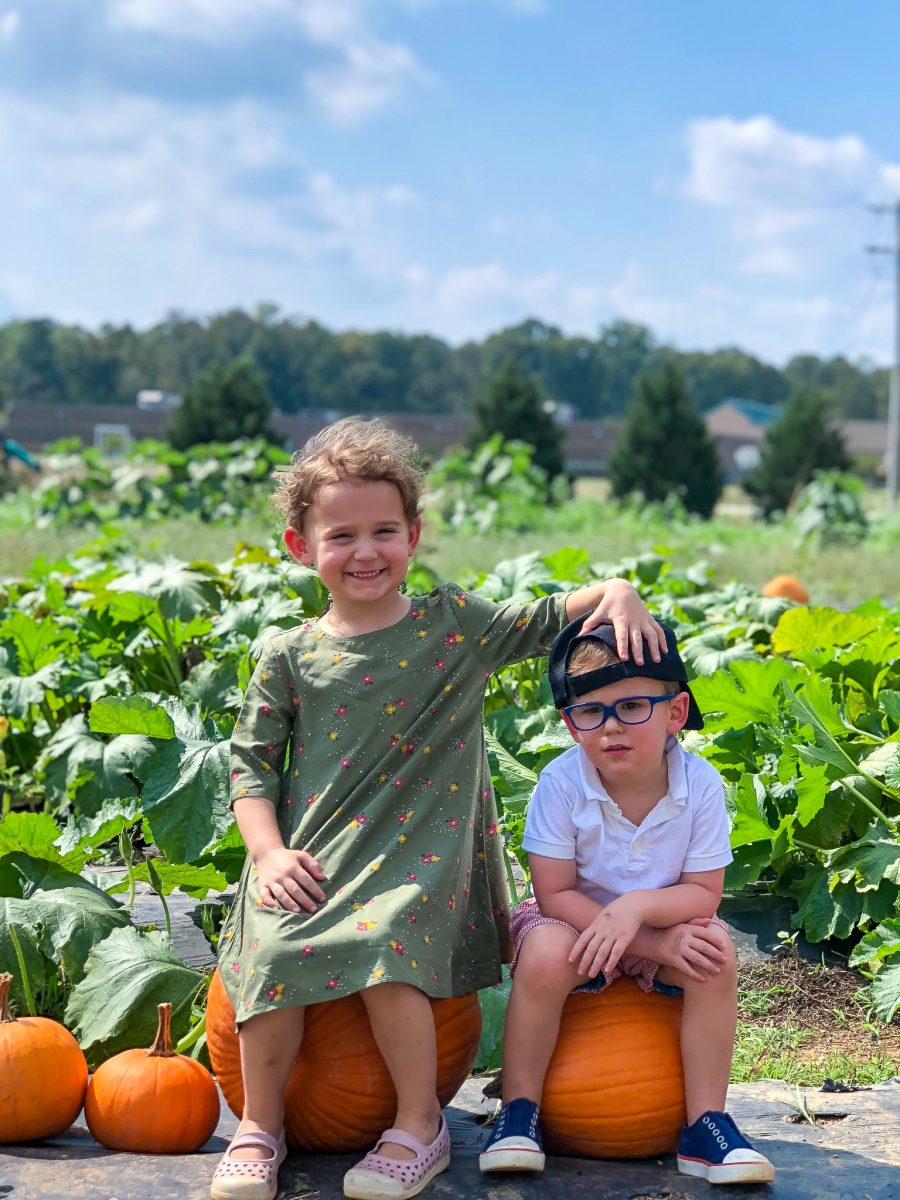 Previous Pumpkin Patch Visits: 2017 | 2016 |2015 | 2014
After pumpkin picking we grabbed lunch at Pure Pizza before heading home to watch football for the rest of the day! GO GATORS!!!!!!! What a game!
On Sunday we had our fall family photoshoot with Taylor. But first, Sabrina from Be Pretty came over to beautify me. I told her how recently Caroline has been coming home from school and telling us that her hair is "ugly". (Yes, one million daggers to my mama heart) Caroline hates her hair right now and only wants to wear it in a pony tail no matter how many times we tell her that God gave her those absolutely gorgeous curls and she is perfect. So once my hair was curled we had Caroline come sit in the beauty chair and have her hair "done." Sabrina was such a doll to make Caroline feel like the most special girl in the whole world with her curls and clipped her bow in. And for the first time in weeks Caroline happily and confidently wore her hair down.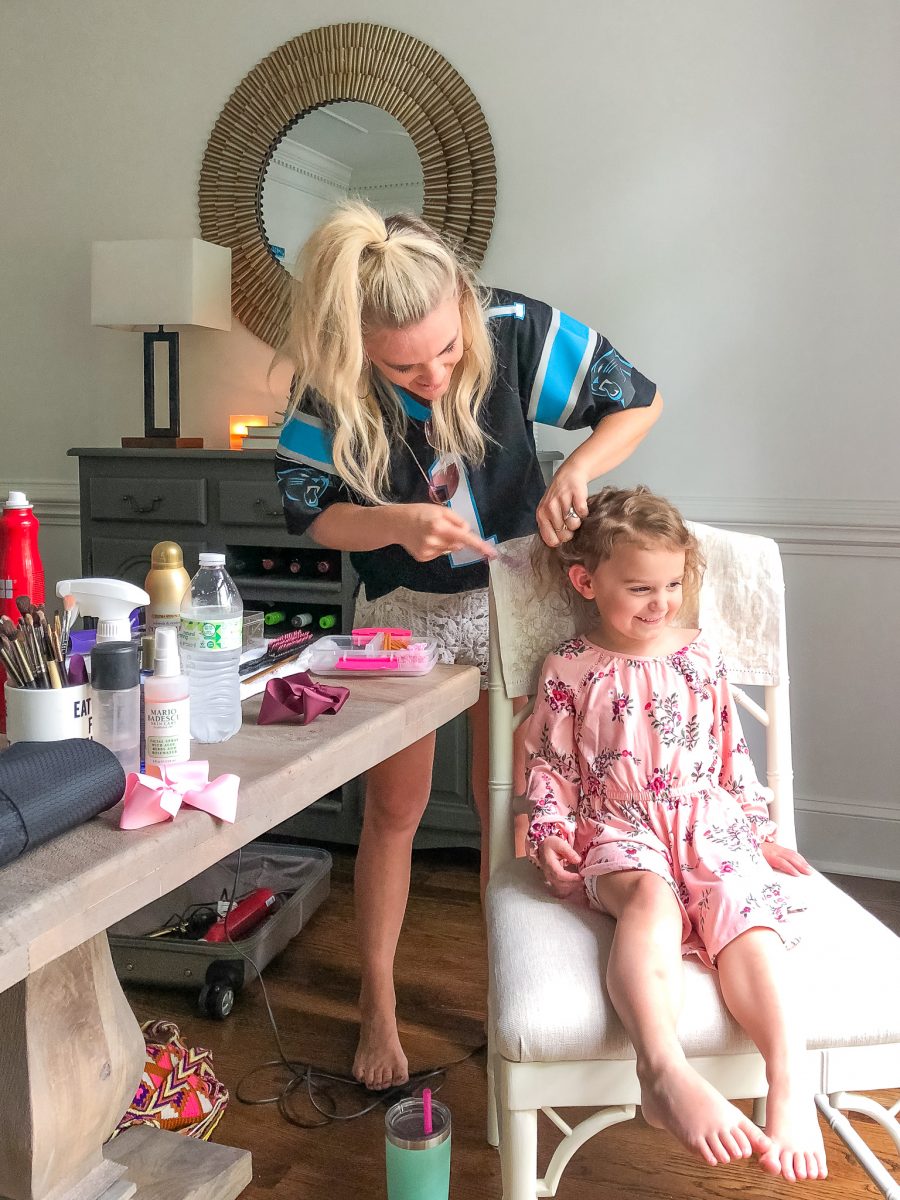 And that was a wrap on the weekend! Family photos coming to the blog soon!