Happy Friday! It's been a looooooooooooong week around here. Matt returned yesterday from a week long golf trip with his high school friends. It honestly felt like he was gone for a million days and we are all so happy to have him home…although I guess this means I won't be able to continue my Ginny & Georgia Netflix binge (Yes, it's so bad. Yes, it freaks me out for the teenage years…but I can't stop watching!).
1. Last Weekend Rewind
I was so thankful my mom came to stay with us last weekend. We were all elated to have grandma here and it was also so nice to have an extra set of hands (especially because it rained all day on Saturday)! We had a lot of fun so I wanted to write a mini weekend rewind:
Friday: Mom arrived in time for pizza and Family Movie Night! We watched Alice In Wonderland (Johnny Depp version) and everyone loved it! After we got the kids to bed, mom and I stayed up late catching up over wine.
Saturday: It was SO rainy and gross outside so we had to get a little creative after breakfast. We were able to burn two hours by visiting the pet store and toy store. Saturday evening I surprised the kids (and grandma) with a fun hibachi dinner at Kabutos! The kids have been begging to return to this Japanese steak house ever since I took them a few months ago and were shocked when we pulled into the parking lot.
Sunday: It was a gorgeous day! We attended church then went out for lunch. Afterwards we rode bikes to the playground where Thomas was met with the biggest surprise — his old best friend from daycare (who he hasn't seen in a year) was at the playground! Mom stayed at the playground with Thomas while I ran Caroline to her friend Austin's house for an afternoon play date. Then we took Thomas out for ice cream at Jeni's! Sunday night we had Pasta & Provisions for dinner before getting the exhausted kids to bed.
Then Monday morning I took mom back to the airport. It was a quick but great visit!

2. Book Review: The Four Winds
I just finished The Four Winds by Kristin Hannah! This depression-era tale was absolutely captivating and I binged through it (just as many of you had) in just a few days and finished it in tears. This heartbreaking but beautiful story follows a family from the Texas plains to the California coast in hopes for a better life. I absolutely loved the characters and should also mention that the narrator was absolutely terrific which made the story that much better! My rating?! I'd give it 4 out of 5 stars and would definitely recommend if you like historical fiction.
Book Summary: Texas, 1934. Millions are out of work and a drought has broken the Great Plains. Farmers are fighting to keep their land and their livelihoods as the crops are failing, the water is drying up, and dust threatens to bury them all. One of the darkest periods of the Great Depression, the Dust Bowl era, has arrived with a vengeance.
In this uncertain and dangerous time, Elsa Martinelli—like so many of her neighbors—must make an agonizing choice: fight for the land she loves or go west, to California, in search of a better life. The Four Winds is an indelible portrait of America and the American Dream, as seen through the eyes of one indomitable woman whose courage and sacrifice will come to define a generation.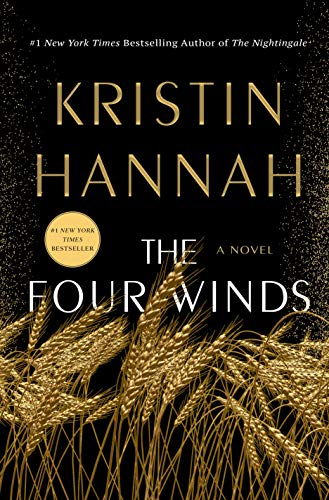 3. Spring Dresses
I recently picked up a few dresses from Target and this sleeveless smocked dress is one of my faves! I'm wearing an XS and it runs true to size. I am also loving these new braided heels and jewelry from Magpie and Bobbin!
Target Dress Finds!
I am also excited to pull my favorite spring Amazon dress from last year back out! This dress is seriously the best. You can dress it up or down. It's comfortable, affordable and comes in a million prints. I am definitely going to be purchasing this dress in another color — I just can't decide which one (either this black floral print, white floral print or dark green print)! A few of my girlfriends have it in red (unfortunately not my color) and it is absolutely gorgeous. The dress runs large. I'm wearing an XS and paired it with my favorite sneakers!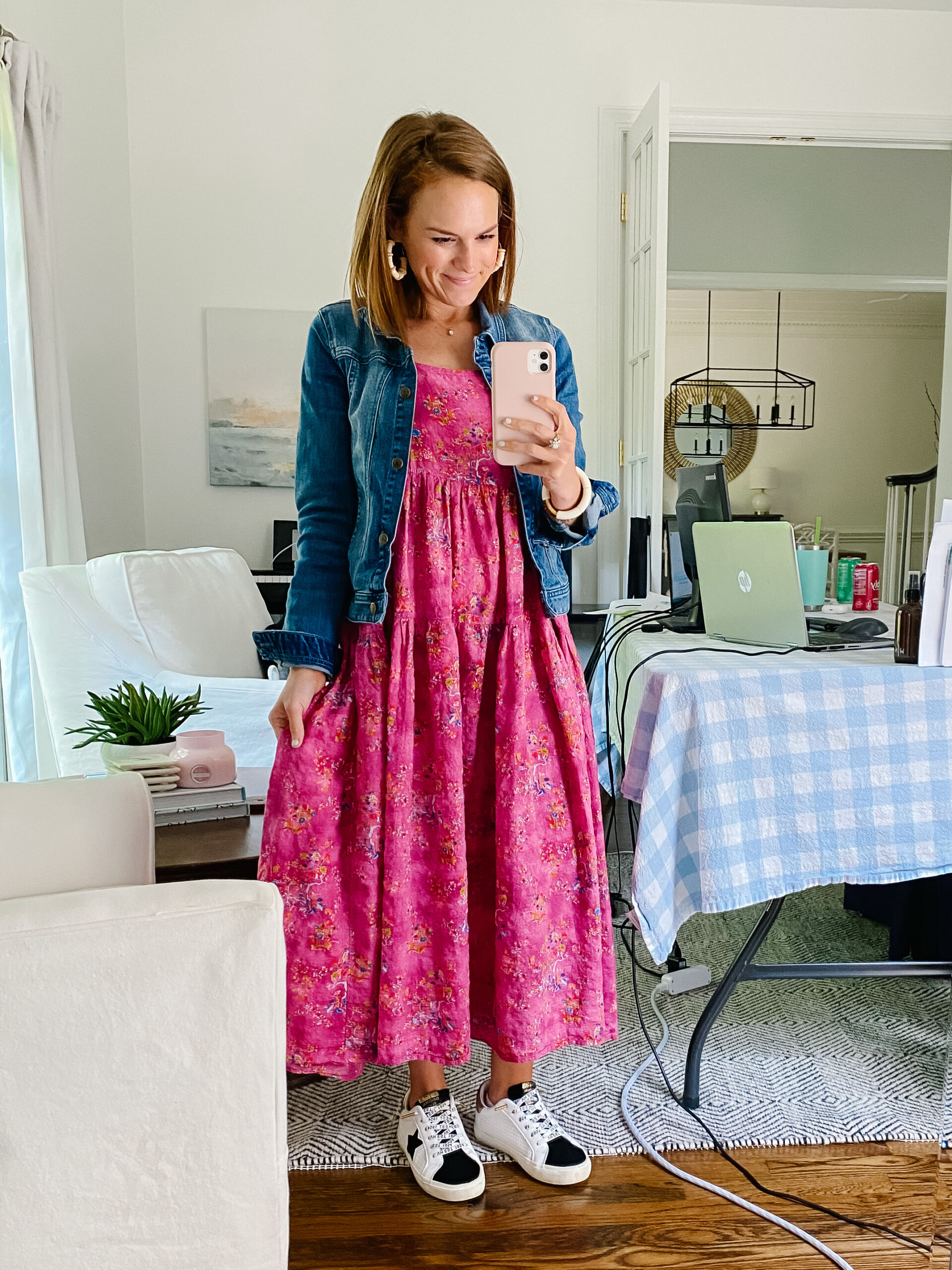 If you read my April Amazon Favorites post earlier this week, you already know that I was anxiously awaiting the arrival of these stain remover pads that one of my girlfriends told me I needed to get and then share with you all. Well, they did NOT disappoint. They are designed to remove pet stains but I used one on the carpet upstairs on a mystery stain (likely mud or ketchup) that is a few months old — stomped on it a bit, let it set for 1.5 hours (the package says 30 minutes, but I forgot about it) and then came back and lifted the pad to find the stain completely gone! Impressed! I will say, these are kind of pricey since they are individually packaged, but you get 20 packets of large pads, so I recommend cutting them into smaller pieces if you have multiple stains you want to tackle at one time.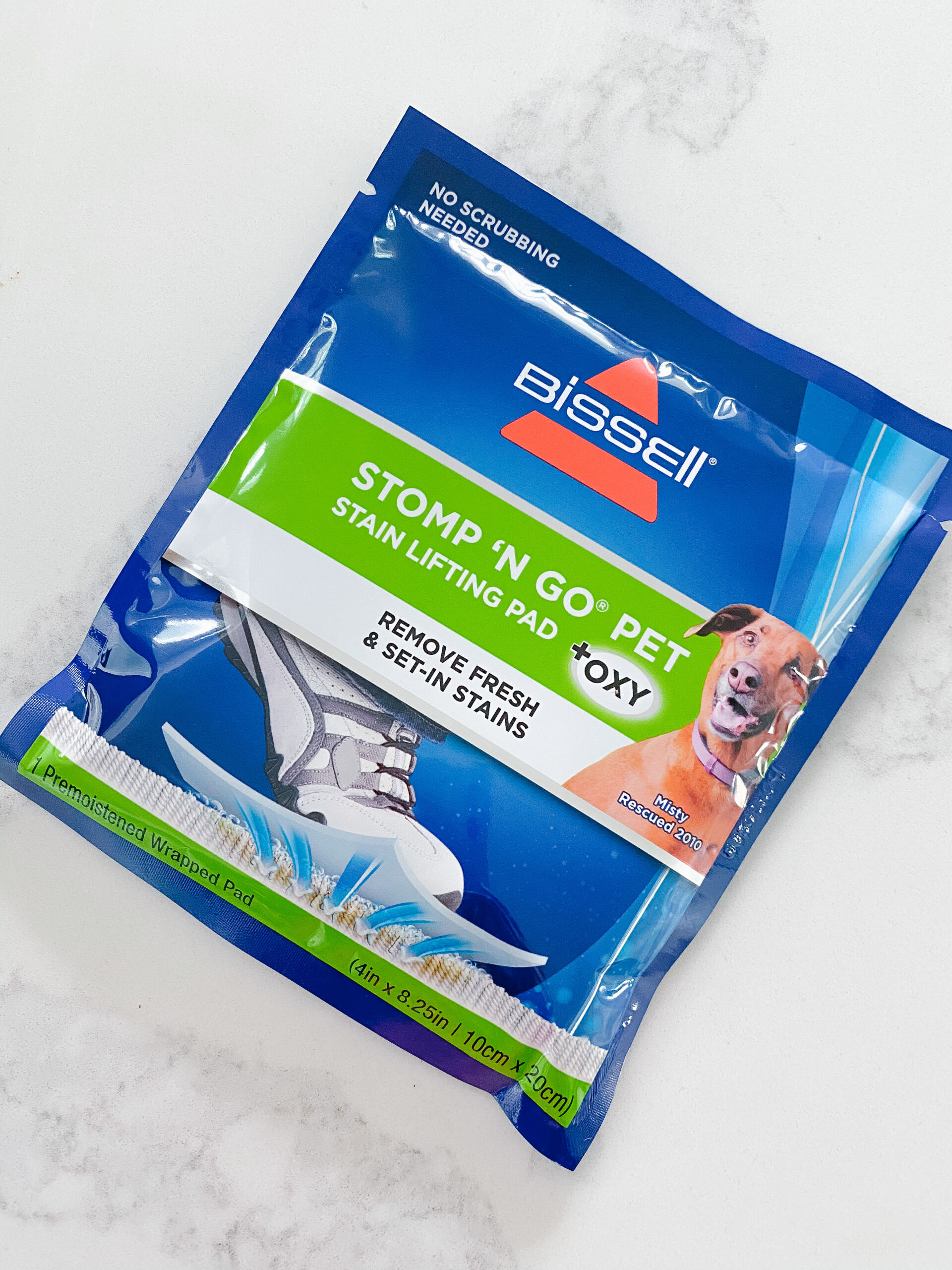 Stomp 'N Go Stain Lifting Pads
BEFORE
AFTER
5. Mother's Day Gift Guide
Is next weekend! If you're looking for some gift ideas, I wanted to re-share one of my favorite round-ups!