Happy Friday!
We've had a great week. Matt got home last night from his annual golf trip with his high school best friends and we are packing up today for a mother-daughter and father-son weekend in the mountains! This was one of my favorite weekends last year and we are all so excited to hit the road this afternoon.
Alright, let's get down to the 5!
1. A Contact Milestone!
Thomas really, really, really wants to go to sleepaway camp this summer (at the same camp we're going to this weekend) which has been motivating him to practice putting his contacts in by himself. He takes them out every night at bedtime on his own (he's actually better at removing them than we are) and we put a new set in each morning. One of his eyes is much stronger than the other (we've been patching 2 hours a day for 2 years now) so as of right now, we're working on him putting that contact in himself after I put the contact in his stronger eye. We've still got a LOT of practice to go BUT earlier this week he was able to get his contact in by himself!!!! I honestly didn't expect him to get it in quite yet but we were ALL so elated when he did. I'm pretty sure the neighbors could hear us screaming in celebration. So every morning since then, he's been working on putting that contact in again. Some mornings have been easier than others but we are practicing, practicing, practicing and I am SO proud of him!!! Also, THANK YOU to everyone who left us such kind kudos on my Instagram post — I showed them to Thomas and you could see on his face just how excited he was to have so many people cheering him on. Y'all are truly the best.

We replenished our hair elastics stash this week and I wanted to share this deal in case you're family goes through a ton of these too! So, these aren't some super special hair elastics but this type is our favorite and this jar of 2,000 elastics is the best deal I've found on them (50% off). I like to fill mini salad dressing containers with these elastics and stash them in all the bags — pool bag, tennis bag, my purse, golf bag, dance bag, etc. I also keep a container in the kitchen where I do Caroline's hair (on the mornings she actually let's me brush it and pull it out of her face) and in my car!
3. Book Review: The Martian by Andy Weir
Rating 5/5: I branched out of my usual genre with this sci-fi thriller and absolutely LOVED it. It was so good that I rented the movie on Amazon Prime — which was also SO good. This story absolutely fascinated me and kept me invested the entire time. I also loved the authors writing style and the narration of the audio book was excellent! Highly recommend!!!
Summary: Six days ago, astronaut Mark Watney became one of the first people to walk on Mars.
Now, he's sure he'll be the first person to die there.
After a dust storm nearly kills him and forces his crew to evacuate while thinking him dead, Mark finds himself stranded and completely alone with no way to even signal Earth that he's alive—and even if he could get word out, his supplies would be gone long before a rescue could arrive.
Chances are, though, he won't have time to starve to death. The damaged machinery, unforgiving environment, or plain-old "human error" are much more likely to kill him first.
But Mark isn't ready to give up yet. Drawing on his ingenuity, his engineering skills — and a relentless, dogged refusal to quit — he steadfastly confronts one seemingly insurmountable obstacle after the next. Will his resourcefulness be enough to overcome the impossible odds against him?
4. Viva Chicken Tacu Tuesday Meal Deal
Thank you to all my local readers who recommended this Tacu Tuesday Family Meal Deal from Viva Chicken! Since Matt was out of town all week I knew I wanted to keep dinner easy and the kids LOVED this meal — and it lasted two dinners for us! The Tacu Tray is $20 and includes pulled rotisserie chicken, canary beans, cilantro or jasmine rice, salsa criolla, green onions, avocado and choice of sauces. It feeds 3-4 but one of my readers gave me an excellent tip to double the protein to stretch it further. This is also a great meal option to bring to someone for dinner.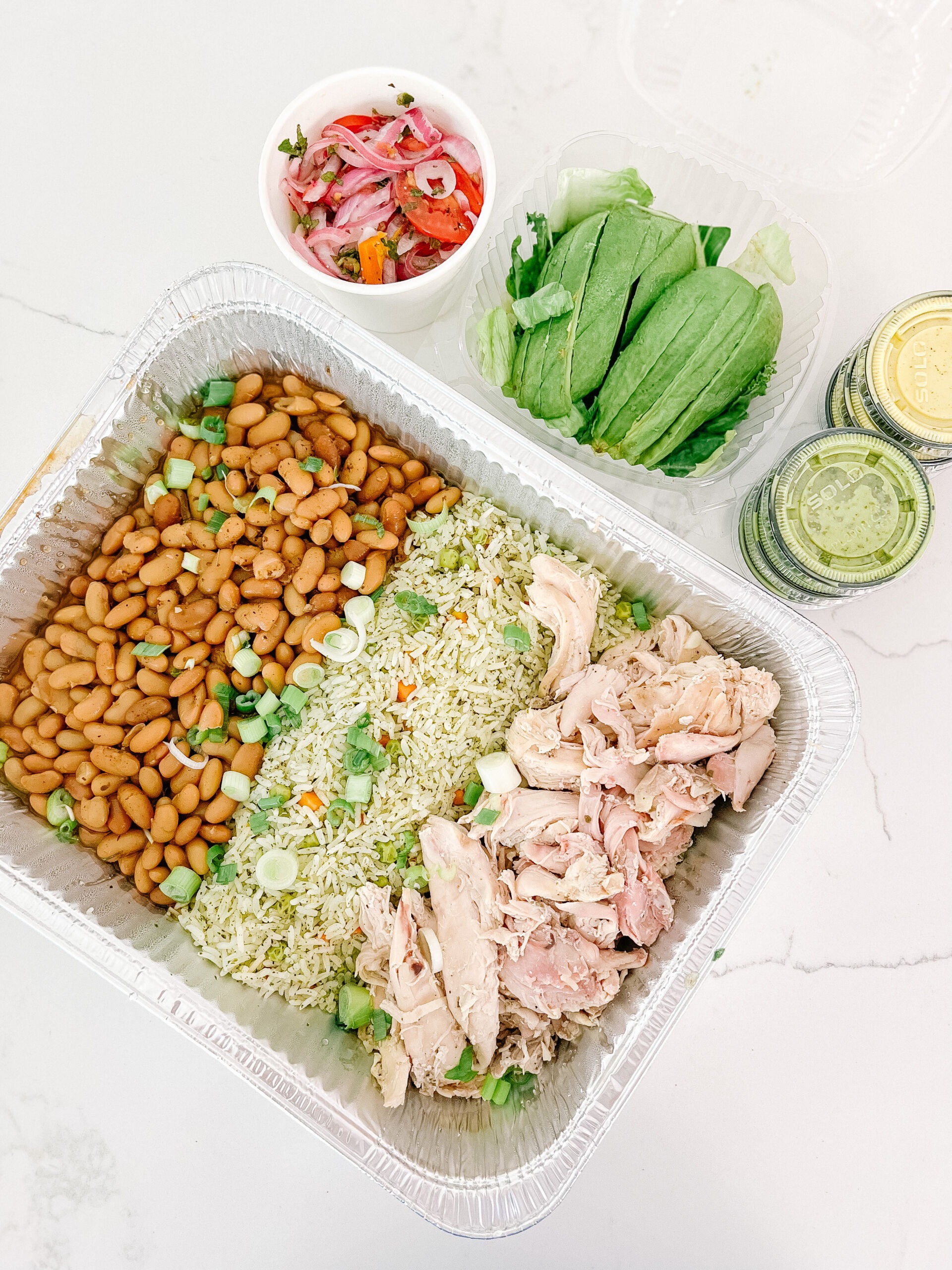 This maxi skirt arrived this week from Amazon and it is just as awesome as I hoped it would be! The quality of this skirt is excellent (it's lined), it comes in 13 colors, has pockets (!!!), an elastic waistband and is incredibly comfortable. I'm wearing a size small in color "dustyblue" and paired it with this scoop neck body suit (comes in 20 colors, wearing size small).
Have a great weekend, friends!
In Case You Missed It