Oh Friday, I am so glad you are finally here! And I'll be even more excited once the work/school day is wrapped up! It's been a week! Matt has been absolutely slammed at work, in court and even some travel the past few weeks catching up on litigation that was paused during quarantine. His case load is pretty crazy right now so he's been burning the midnight oil a lot. And I've been balancing work and virtual school all week which requires a lot more oversight than I expected which leads me to…
1. Remote School Week 2 Rewind
While school is going much better than last spring, it's still challenging to constantly pause what I'm working on throughout the day to help Caroline navigate various platforms and complete her daily assignments. It's mentally exhausting flipping back and forth between focused work mode and pep talk mode.
Currently, the Zoom portion of the school day has been ending at 11 am, so then it's time for me to make lunch, clean up, take Caroline on a quick walk outside to stretch her legs (my favorite part of the day)…and then it's homework time (the most challenging part of the day, in my opinion). Caroline requires significant (and oftentimes creative) motivation to complete her homework. Yesterday, I was simultaneously working on an urgent proposal for an attorney while also pretending to be Caroline's student in her "class" as she taught me how to do her homework (note: one of the virtual platforms can only be accessed during school hours. WHAT?!).
Oh, and I almost forgot to mention the icing on the cake this week…THOMAS IS HOME TODAY (AND YESTERDAY) TOO FOR TEACHER WORK DAYS. So I threw up the white flag yesterday and had a sitter come play with Thomas while I got Caroline through school and then get them both out of the house so I could catch up on work and host a virtual event (the women's book club event I mentioned a few weeks ago!).
Next week should be better as we've enrolled Caroline in a fun camp that offers remote learning support and fun activities. She's beyond excited to be around other kids again. I'm a little nervous about her school work not being completed but we'll figure it out.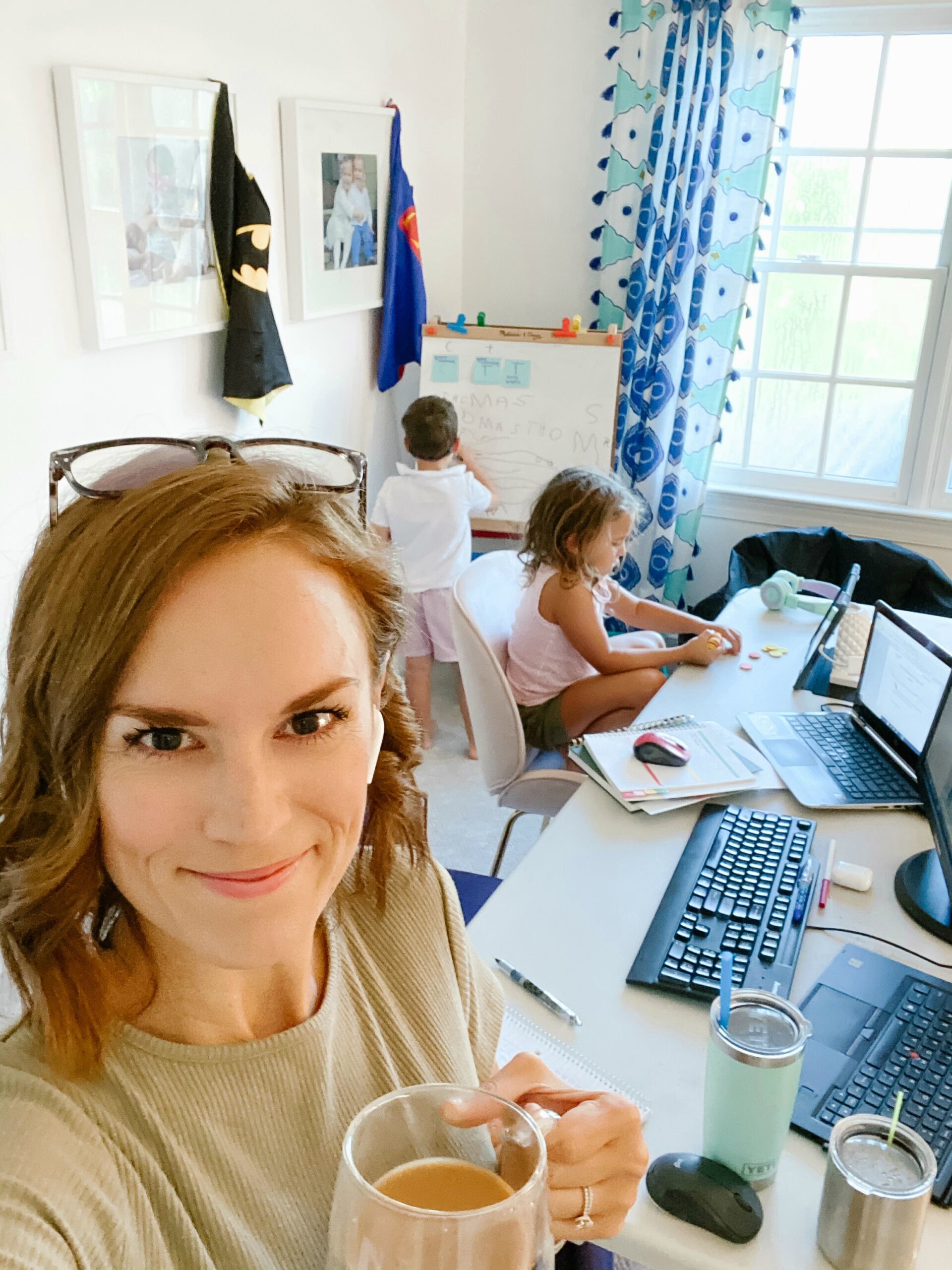 2. Target Dress
I know a lot of you scooped up this short sleeve dress I mentioned a few weeks ago! Is it not the BEST?! When I'm not wearing workout attire, I'm wearing this dress. In fact, I wore it 3 times this week (see above and below photos). It's so comfortable, has pockets, comes in 3 colors and even looks somewhat professional in a small Zoom frame. I just ordered the pink color too!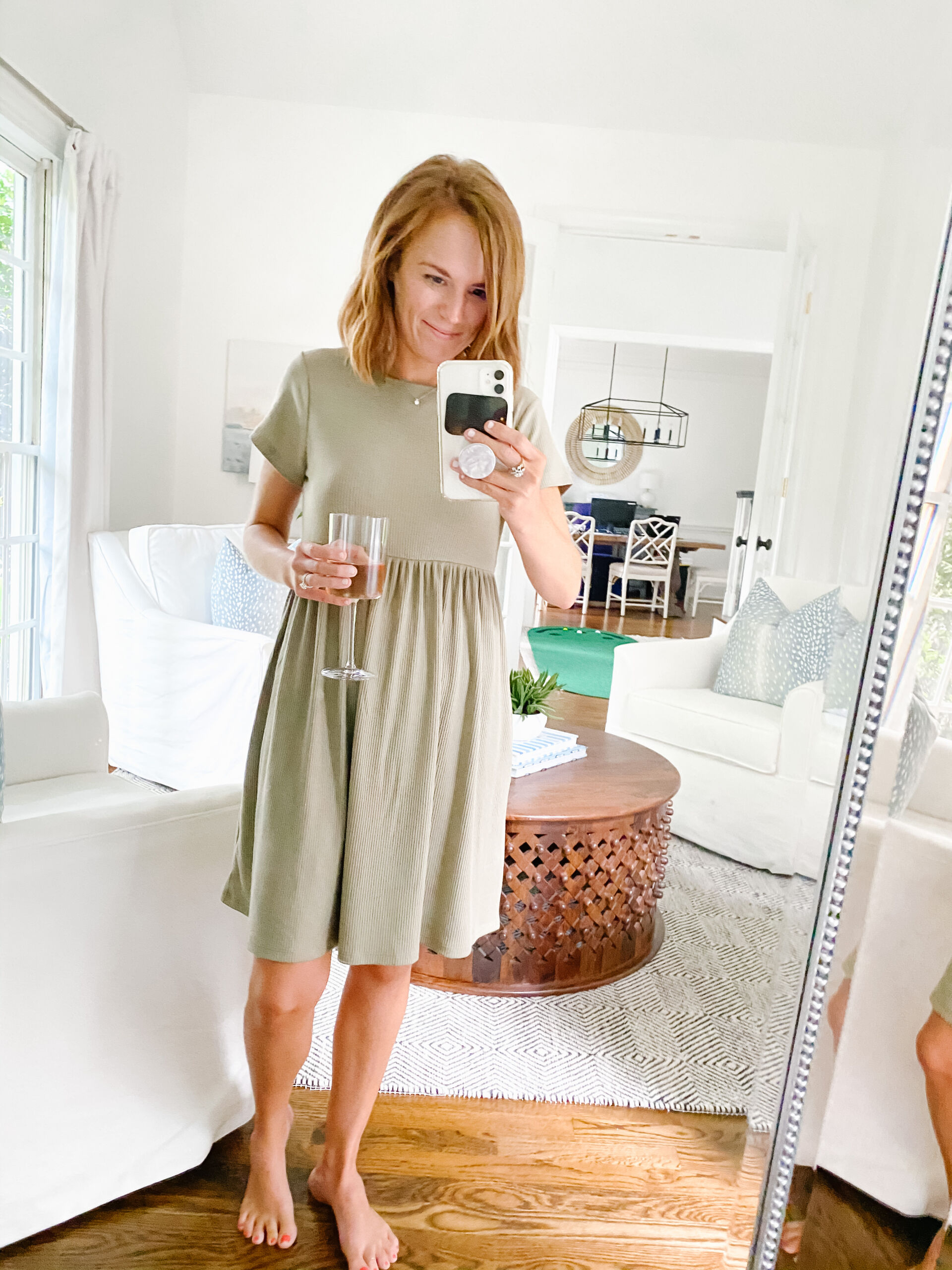 3. Bossy Beulah's
Last week Bossy Beulah's Chicken Shack sent us an amazing dinner. This restaurant has been on our list to try and it definitely did not disappoint. The fried chicken is insanely good. And so were the fries. And the sauce. All of it. You can order online for pick-up or have it delivered through DoorDash.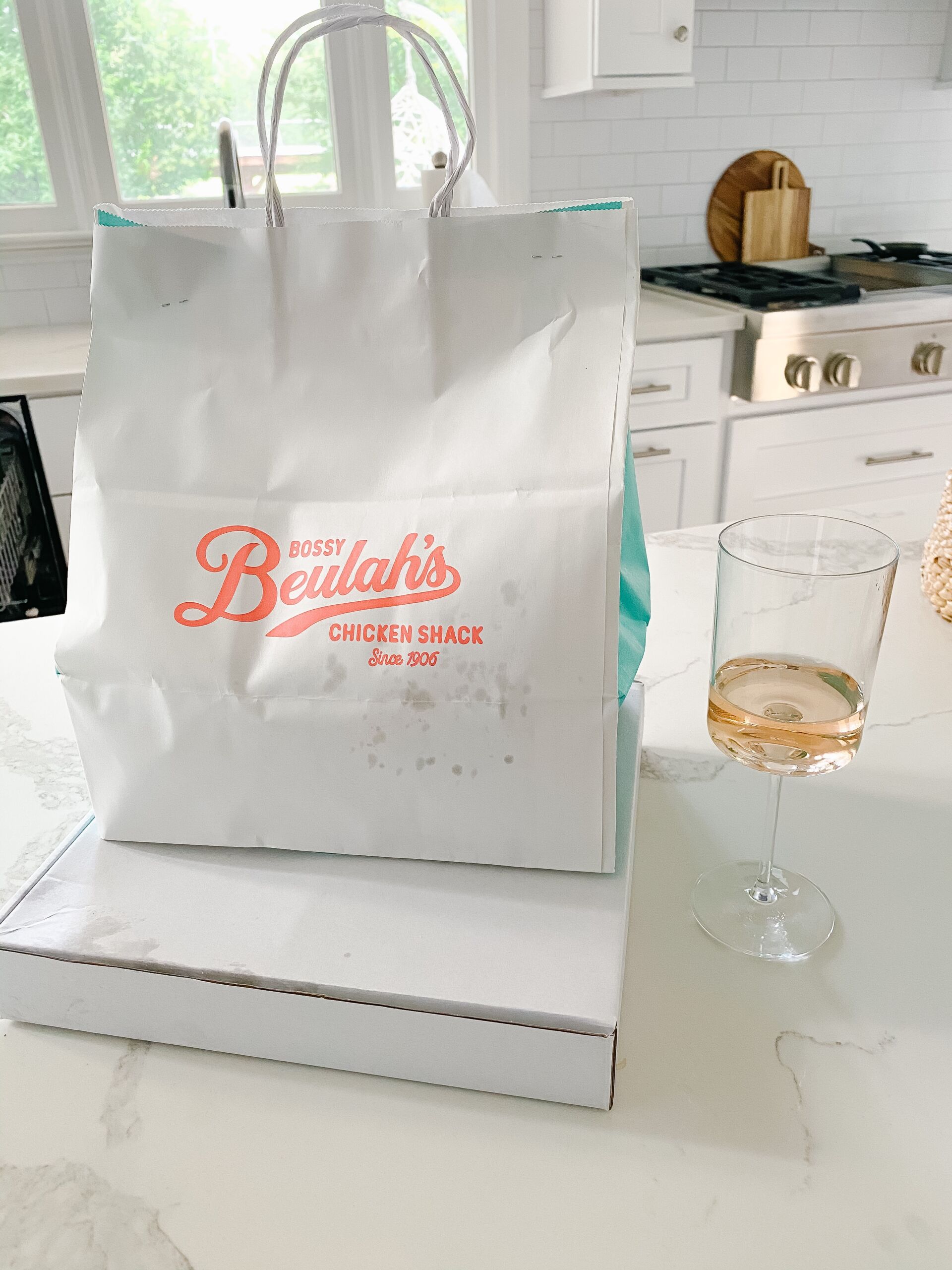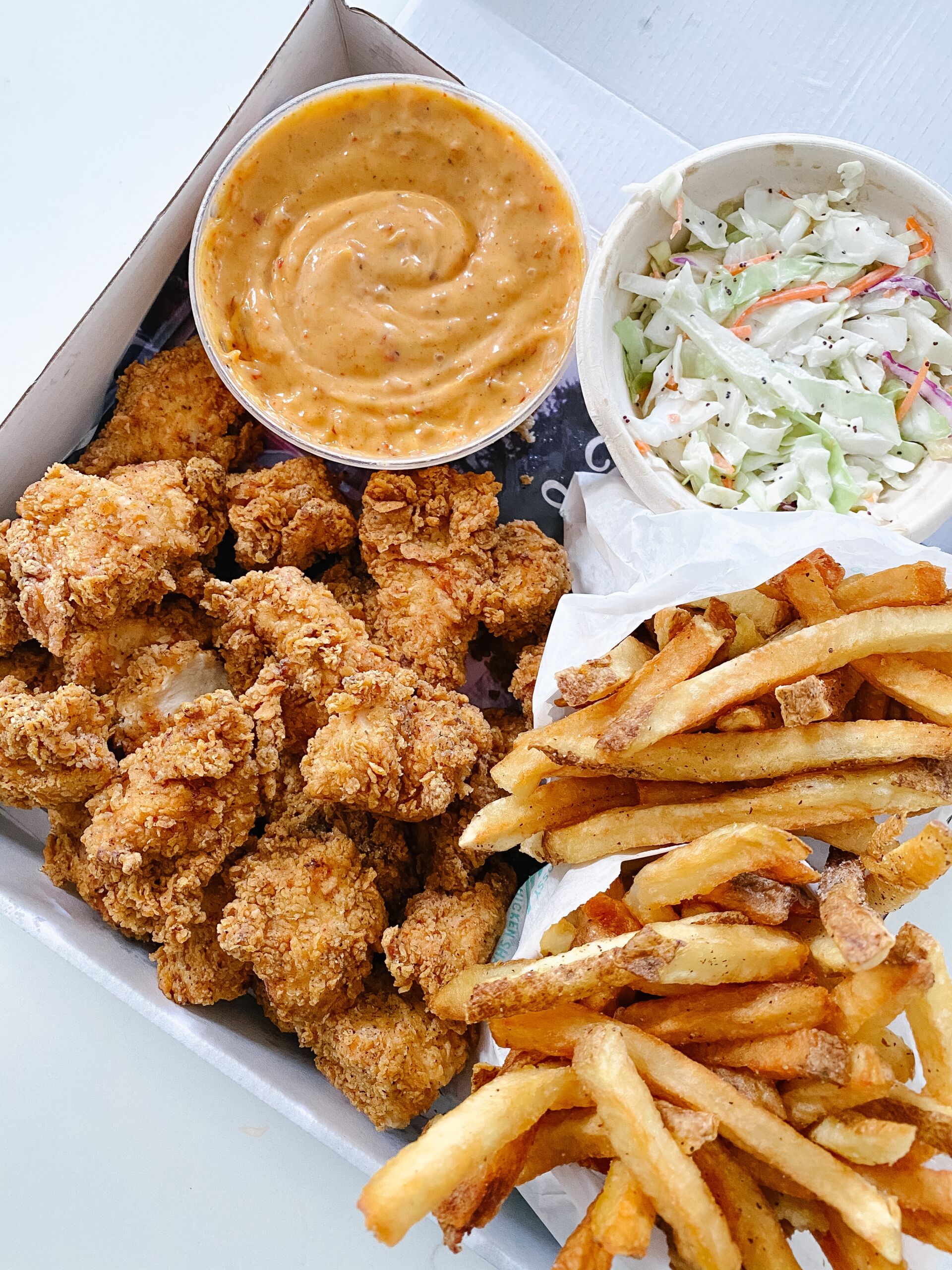 4. Pool Float Hammock
Last weekend we brought our new float to the pool and I had so many people ask me for the link! It really is the best float we've purchased all summer. I like that it can be deflated and is easy to store or travel with! It comes in 15 colors has almost 20,000 reviews on Amazon and is inexpensive!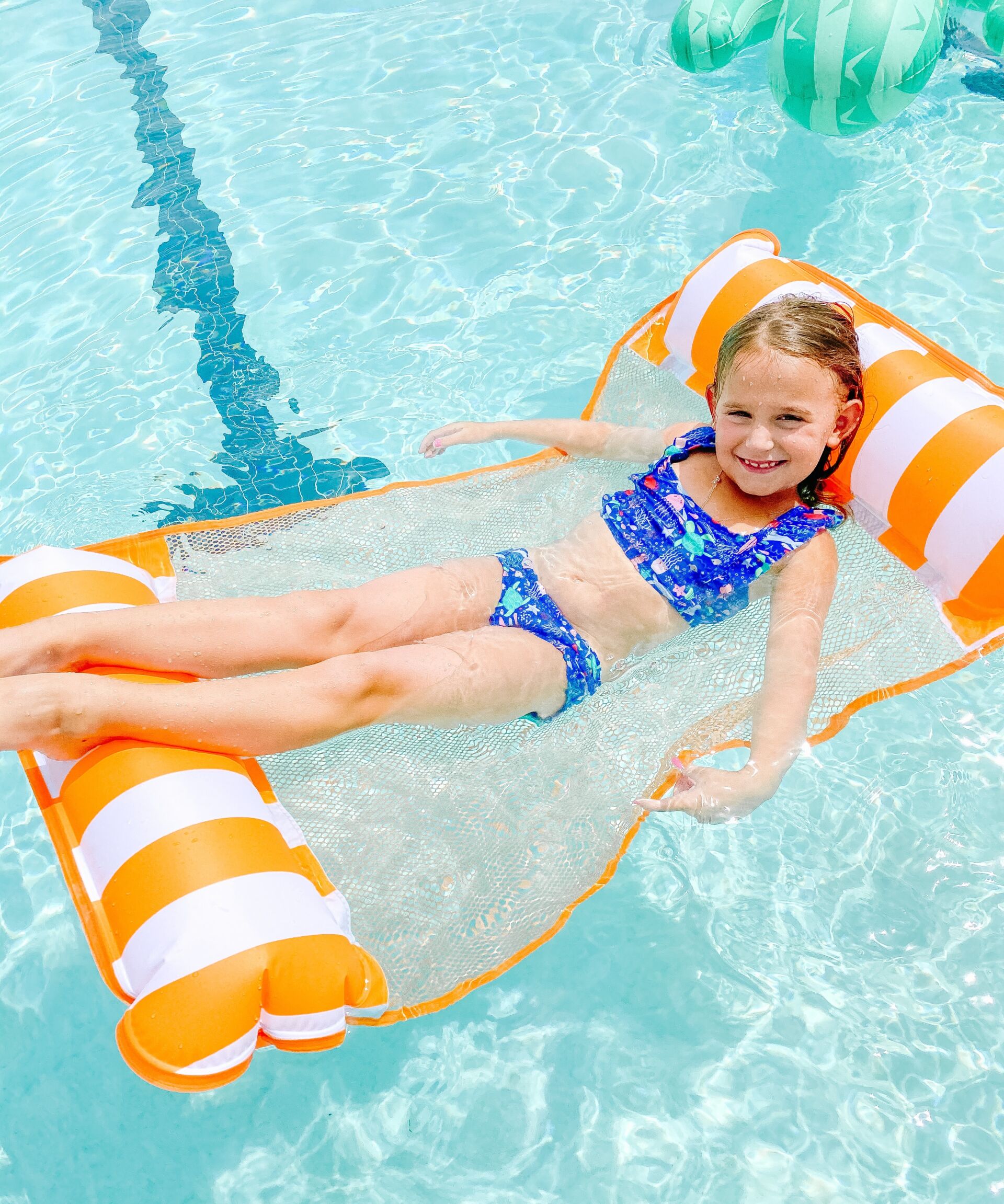 5. Community Group Books
In a poll last week I asked y'all for Community Book recommendations and received some really good ones, as well as some recommendations for summer reads! Below are the final book contenders we considered as a group for our fall session. It was a tough decision but we ended up picking It's Not Supposed To Be This Way!
In Case You Missed It