Happy Friday!
Our home is officially on the market and we have more than 40 back-to-back showings between today, tomorrow, and Sunday! I am bone-tired, nervous, and a little sad. It's been a whirlwind of emotions, appointments, and tasks this week, but I'm hoping the house sells quickly and the new owners love it as much as we do!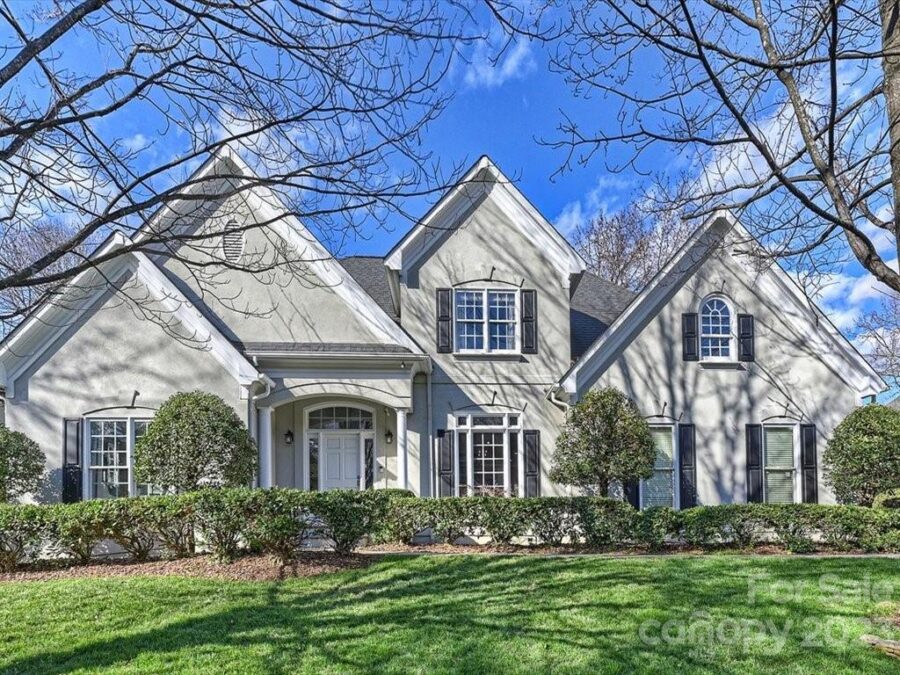 I know y'all are probably over the house prep and move updates, but it's literally the biggest thing going on in our life right now so it's kind of consuming us…and is really all I have to talk about this week. Skip this post if you're good on house content!
Have you ever buried a Saint Joseph Statue (upside down, facing the house, near the for sale sign) in the front yard of your home for good luck in selling it?! We have — twice now! Although, this week when we buried our statue with the kids, I panicked while reading the directions that we were supposed to DIG UP the statue after we sell the house and bring it to the new house for continued luck…and I think we forgot to dig up our last statue!! AGH!!
Related Post You May Like: Five on Friday (featuring our 2017 St. Joseph Burial, our itty bitty babies, my fave french fries in clt, and very bad photography)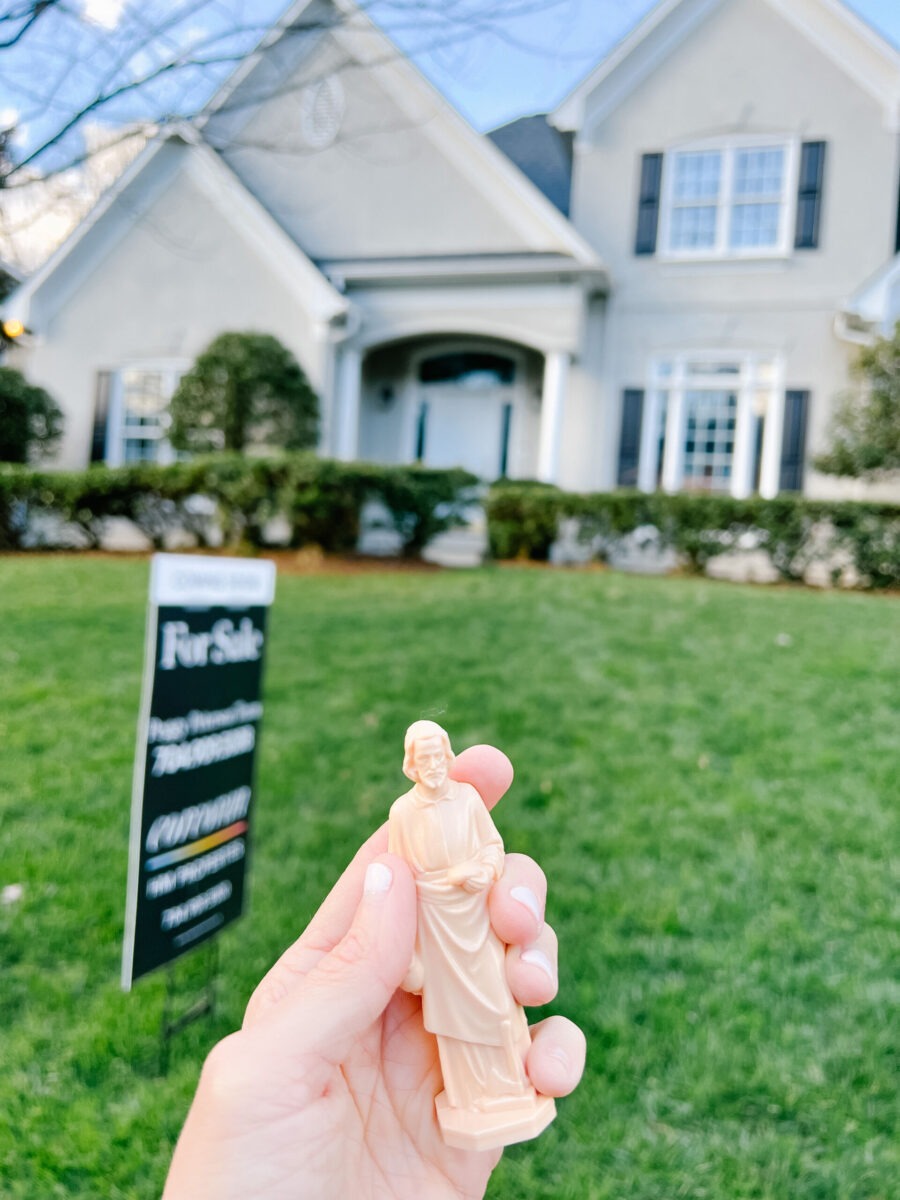 A few months ago I was clearing off old school papers and updating the artwork on our fridge when I noticed our magnets were rusting our fridge doors — specifically, the area under the water dispenser where our kids overflow their water bottles…and water pours down the front of the fridge and gets trapped behind the magnets.
After trying a handful of products with no success, I polled y'all for tricks and recommendations for removing the rust and the overwhelming recommendation was…THE PINK STUFF!
Related Post You May Like: Five on Friday (featuring a round-up of all of the reader rust recommendations, our woodpecker saga, and my fave pullover)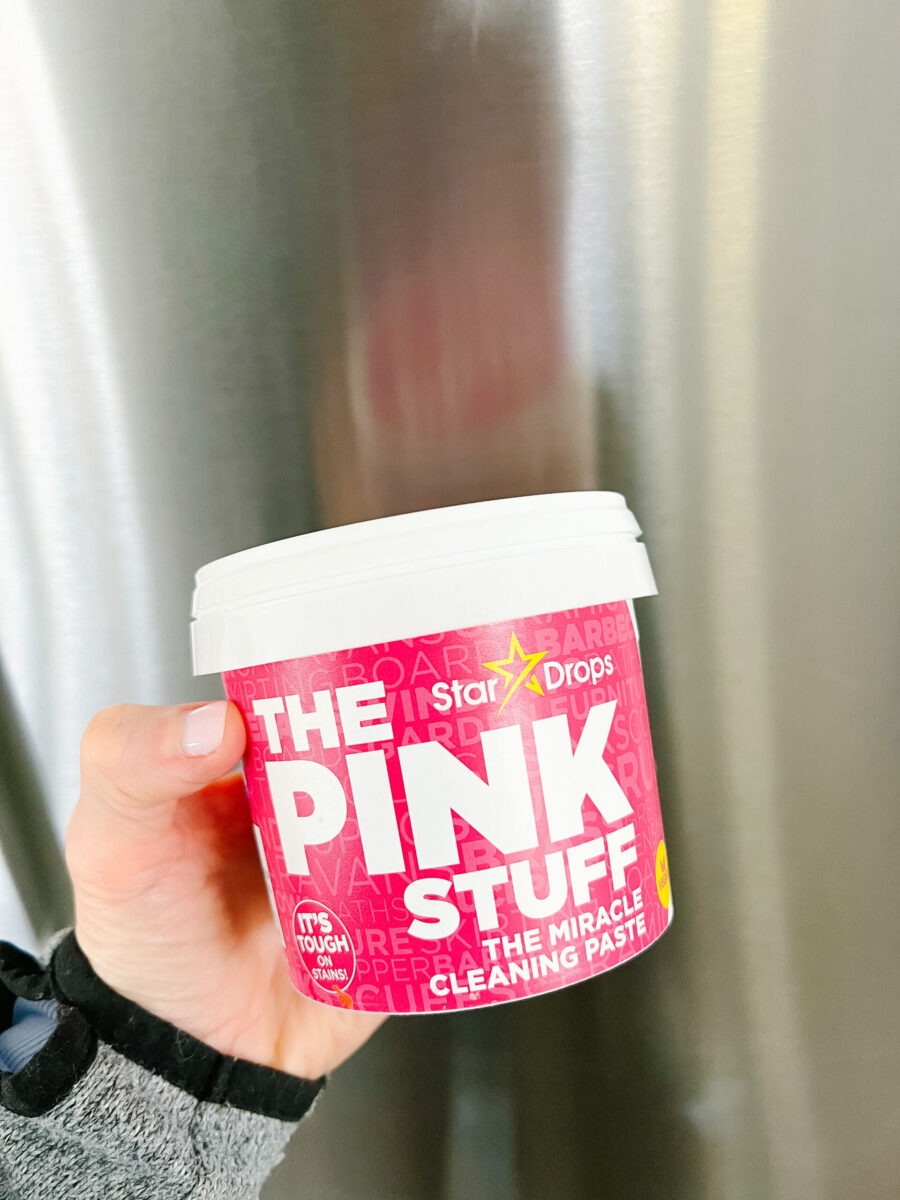 3. Sticker Removal Trick
If you follow me on Instagram you know I've been peeling stickers off the walls of our home all week! And I got a bunch of recommendations for peeling stickers off easier — use a blow dryer!! The heat loosens the adhesive, allowing you to pull it right off without leaving any residue! You can see this trick in action in my latest Instagram Reel!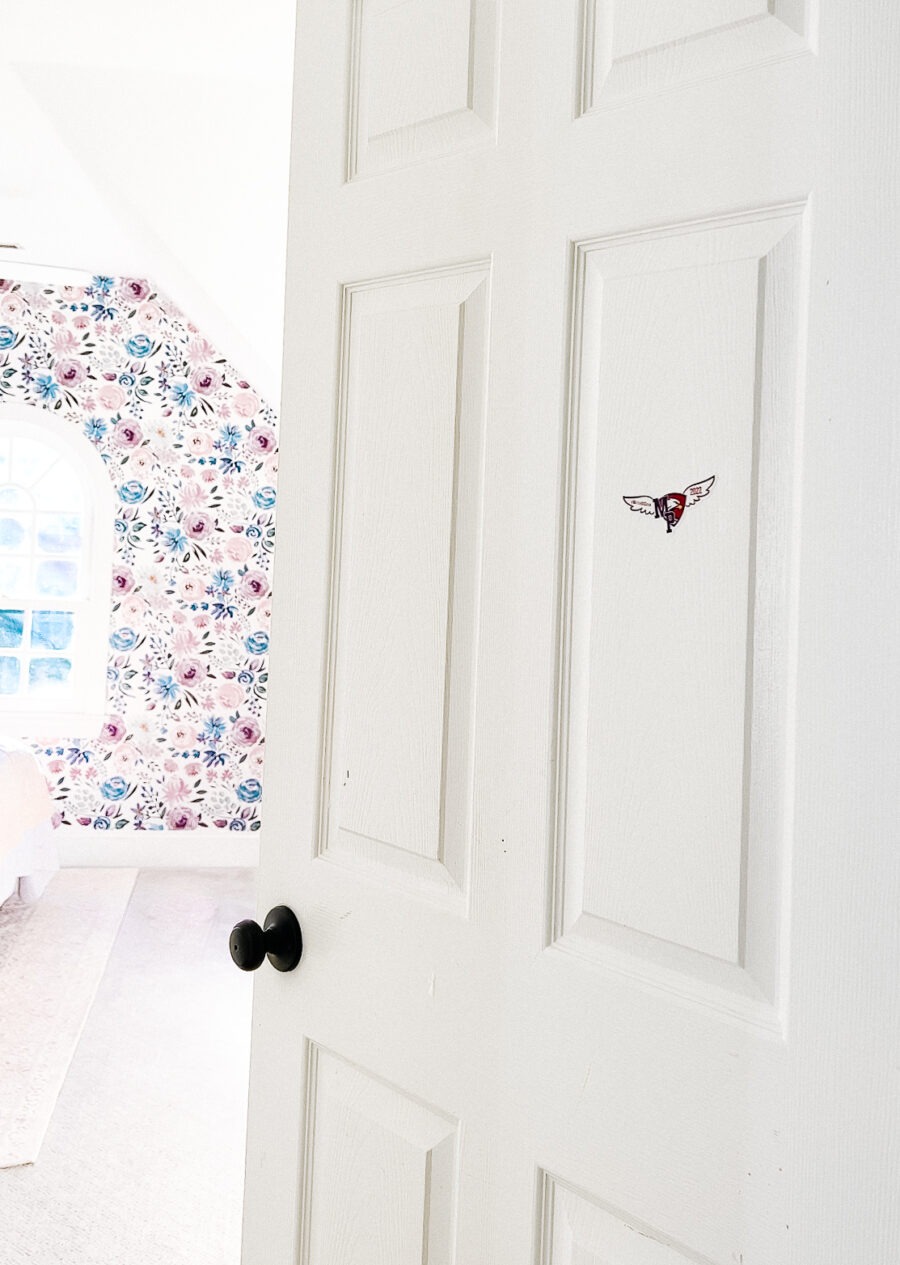 My girlfriend Stephanie (who is a pro at moving) gave me a really good tip to purchase a bunch of plastic storage bins for our move. These have been super handy for packing up items we're still using (like all our bathroom countertop stuff, shower toiletries, etc.) but should be removed for house photos and showings. I also love this idea because these boxes can be repurposed after the move for organizing all of the loose items in the garage, storing seasonal clothes, etc.! If you're looking for 66 quart plastic latch boxes, the best price I've found is the set of 6 at Walmart! Honestly, this price is a STEAL.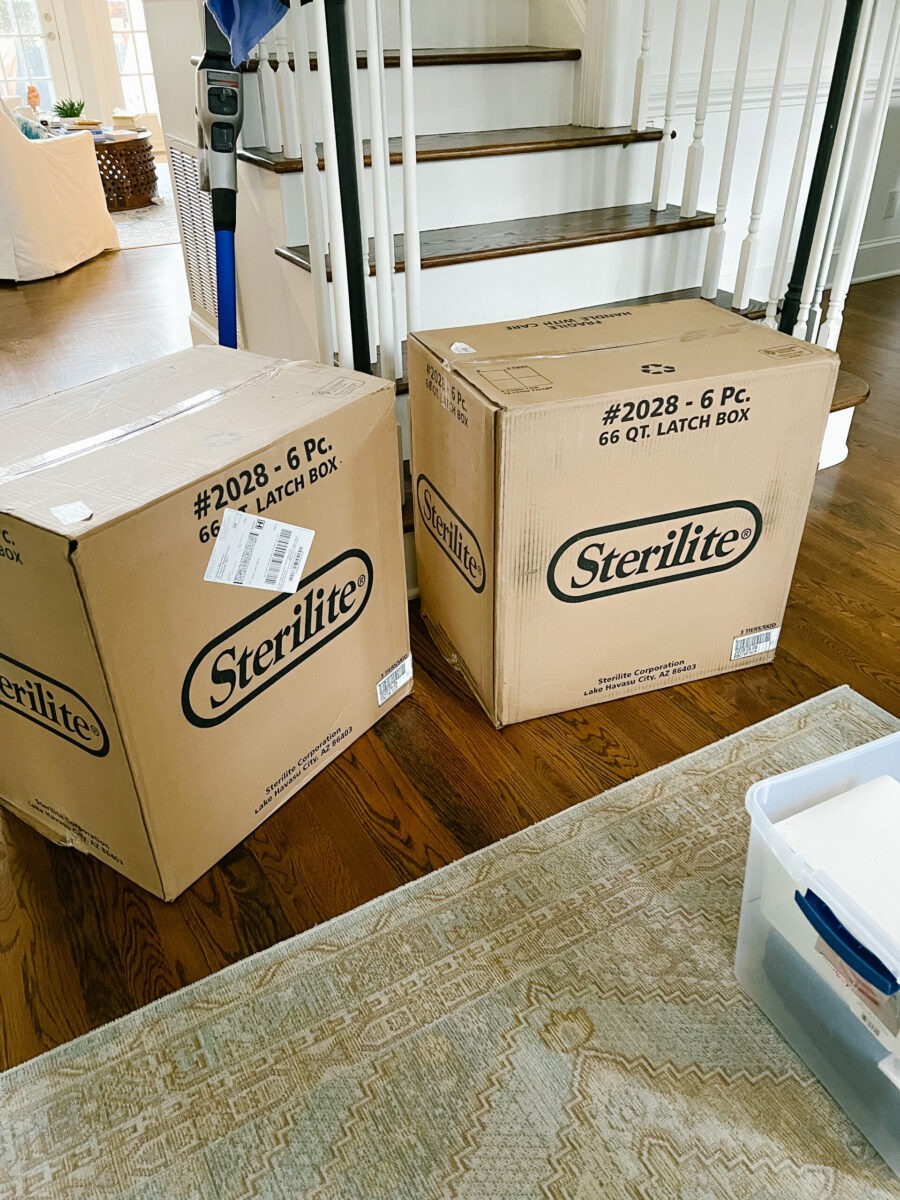 I spent a lot of time this week erasing walls, trim, cabinets, etc. It felt so good to finally check this task off the list. And I'm always so amazed at the power of a Mr. Clean pad. I was able to cross off lots of areas requiring touch-up paint just by using a magic eraser!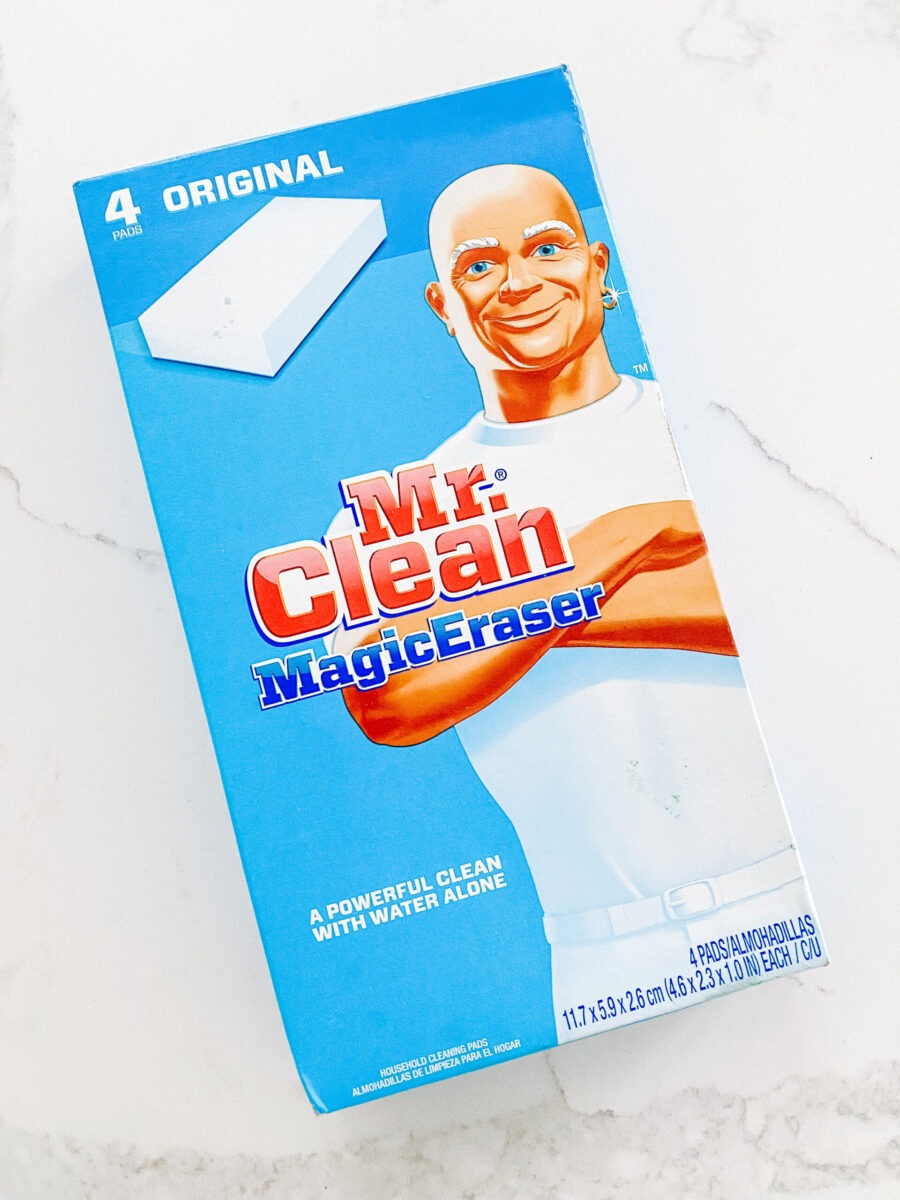 Last year I polled y'all on Instagram on your favorite things to clean with a Magic Eraser and wanted to re-share the most popular responses I received.
Note: all of these areas should be white and scrubbed carefully. Also, I had some questions about our wall paint. When we moved in we had the interior painted top to bottom with an eggshell finish which is wipeable! You will want to make sure whatever your cleaning is safe to use an eraser on first!
Things to Clean with a Magic Eraser
Home Interior: Cleaning the walls within your home (especially white ones) was hands down the most popular recommendation for removing food splatter, crayons, sharpie, marker and all the mystery marks that kids leave behind. Following the walls is doors, trim, baseboards & window ledges.
Shoes: You can bring your white sneakers back to life with the magic eraser! You can also clean kid shoes — especially Natives!
Kitchen: So many great places to scrub in your kitchen! The most popular recommendations? Kitchen cabinets (especially ones with food splatter or scuffs), glass stove tops, microwaves & range hoods!
Bathroom: This includes the bathtub, shower, sinks, shower floor, shower glass, grout and soap scum!
Misc: A few other recommended items that blew my mind to clean included the outdoor play slide, Mac keyboard and leather handbags.
In Case You Missed It