FIRST of all, I am completely blown away by how many of you took the time to respond to my survey and write comments. I hit my Survey Monkey response limit within just a few hours of the post going live and had to close it early. I couldn't believe it. Oh, and I cried reading through the comments in response to the question "why do you read Carolina Charm? What keeps you coming back?" I seriously love you all. Thank you from the bottom of my heart for coming back to this little space day after day. You have no idea how much it inspires me to keep sharing my heart out when I start to feel a little burnt out. I wish I could be friends in real life with all of you!
one. Would it be weird for me to share the survey results for one of the questions? Is that tacky? I found them so interesting! Five on Friday is 10000000% the favorite topic which I was happy and surprised to see because I can never decide if people still like those or if we should have discontinued them long ago. Weekend recaps were a close second favorite. Many of you also took the time to write in your favorite and least favorite posts too and now I'm more confused than ever because all of the answers essentially balanced out. HA! For each person who loves a recipe post, there's one that doesn't. Some of you want more links to my clothes and favorite products and some skip over them. Half of you are working mamas and half of you stay at home. But the overall theme was that y'all LOVE how this space has very much stayed a diary of sorts — old school style. So I'll keep it that way.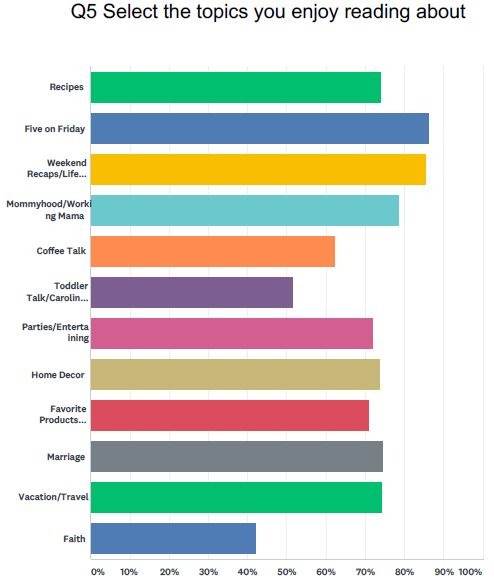 two. It was Spirit Week at school this week. I totally forgot about crazy hat and socks day on Monday and Caroline has reminded me I dropped that ball about 50,000 times since. However, we remembered crazy hair day, which was just too cute not to share.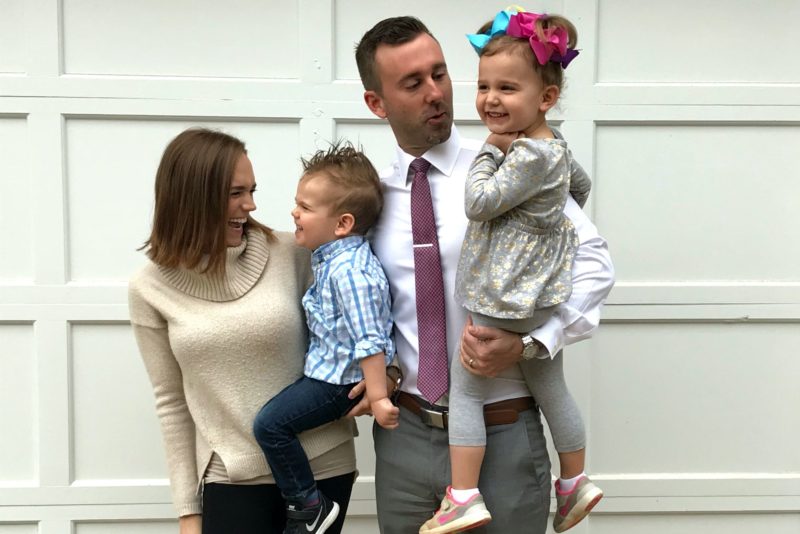 Bluetooth tri-pod w/ remote for the family photo win!
three. I found the most gorgeous marble coasters for our family room. (Side note, do you call your living room a family room or a living room?) Anyway, during my last Target run I stopped by the coaster aisle and they were sold out of ALL coasters so I bought these online and they are just as gorgeous in person as I had hoped!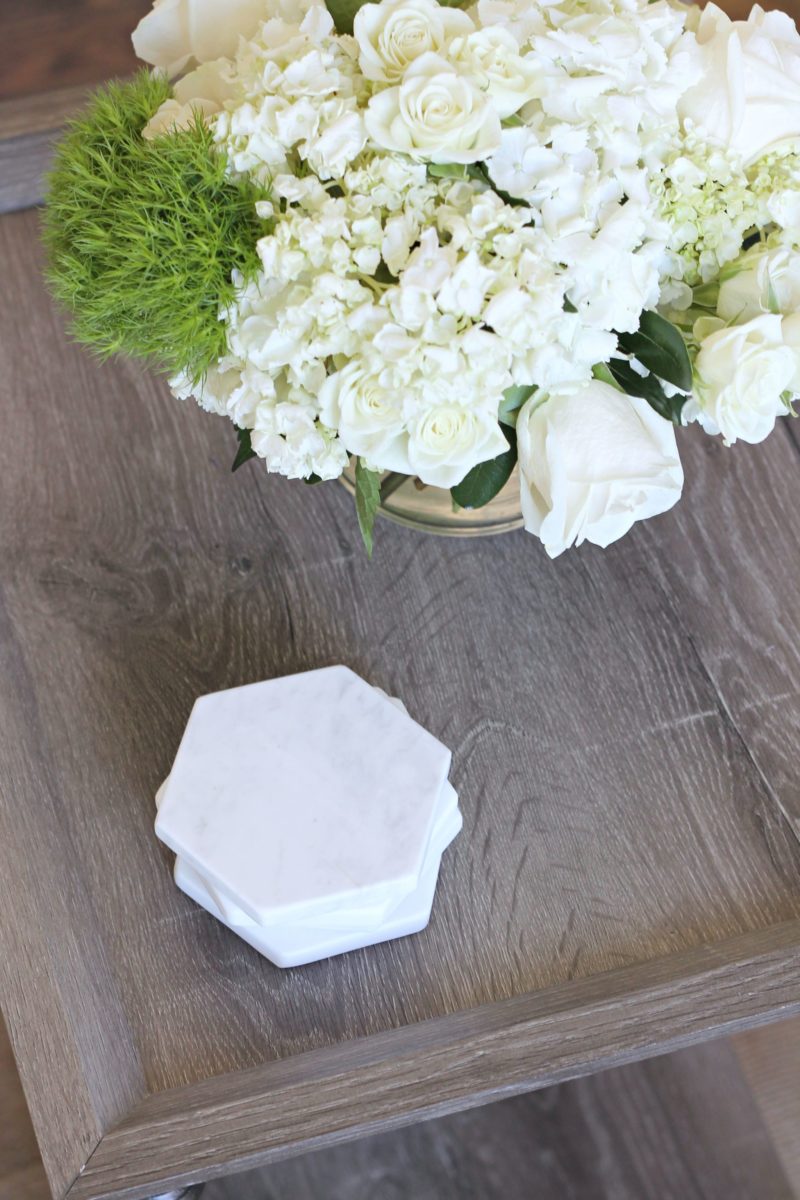 four. Thomas and Caroline started swim lessons last night! They are in the same class together which makes the lessons so much fun to watch. And as of right now, they are the only two swimmers in the class which is amazing! What is also amazing is that we don't have to get into the water and instead watch them from the other side of the glass. Caroline has taken swim lessons before but this was Thomas's first! To say we were worried about how he would do with his goggles and contacts is a huge understatement. Going in to this, Matt and I anticipate many contacts drowning in the pool, which makes for a very expensive activity, but we know it's worth it. And shockingly, Thomas kept his goggles on for his lesson and managed to keep both contacts!!!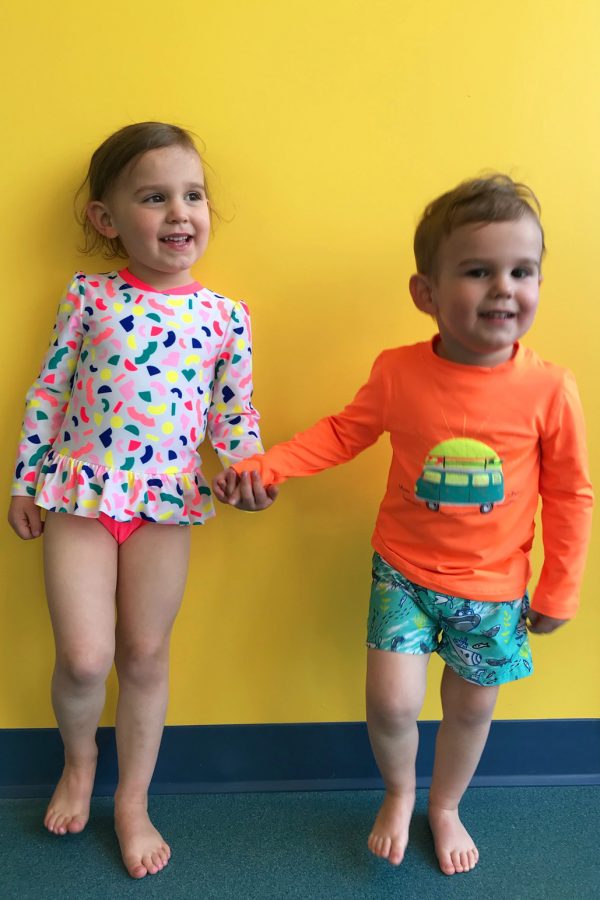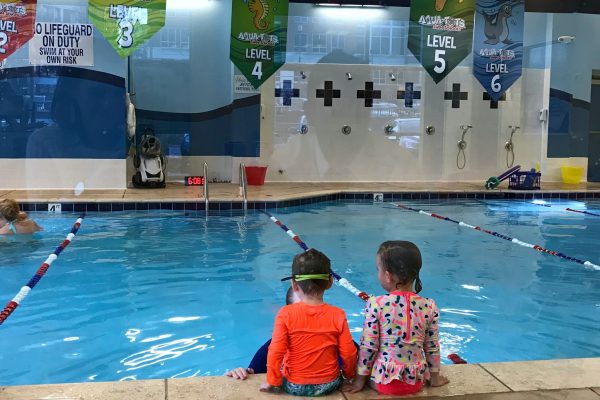 five. Yesterday my friend Caroline and I grabbed manicures Uptown during lunch at the daily details, my favorite beauty bar of all time. I went with OPI's I'm Gown for Anything and absolutely love the pinkish/slightly purple color.  Sorry for the weird hand pic.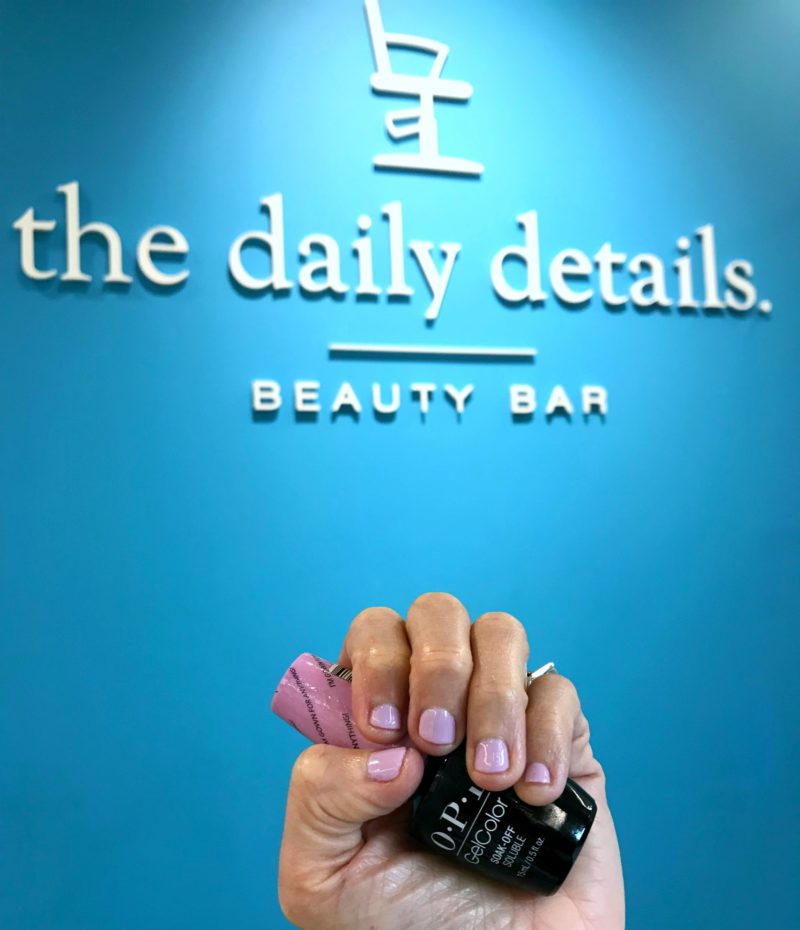 Happy weekend friends!