Between drowning at work, evening activities, party planning and school being canceled due to the storm in Charlotte, last week was absolute mayhem and I wasn't able to dedicate much time to the blog. And this week isn't looking any better as I've got some work travel, an evening work event (thankfully this one is in Charlotte), 6 budgets and 6 business plans due! As for our evening activity line-up, we have Girl Scouts, karate lessons and a parent-teacher conference — some of which overlap with work stuff so we're going to be playing some serious Tetris with our schedules! I am NOT complaining. I just know that y'all anticipate 2-4 blog posts every week, so when you only see one you start to wonder what's up. So that's what's going on!
OK — I got up extra extra early on Saturday to finish writing a few posts — one of which was my Five on Friday post. So today you're getting a Five on Monday! And the other post I'm hoping to get the courage to publish is on grief. Last week was the anniversary of dad's passing and I've been working on a post for awhile but have been nervous to push it live but am hoping to soon!
1. Murder in Margaritaland Party
On Saturday night, we co-hosted our first murder mystery party with friends in our home! If you followed along in Instagram Stories you already saw our theme was "Murder in Margaritaland." A fulllllll post will absolutely be coming to the blog once I can sit down, sort through 3453454395 pictures, edit them and write all about it! It was seriously SO DANG FUN and I cannot wait to share all the details!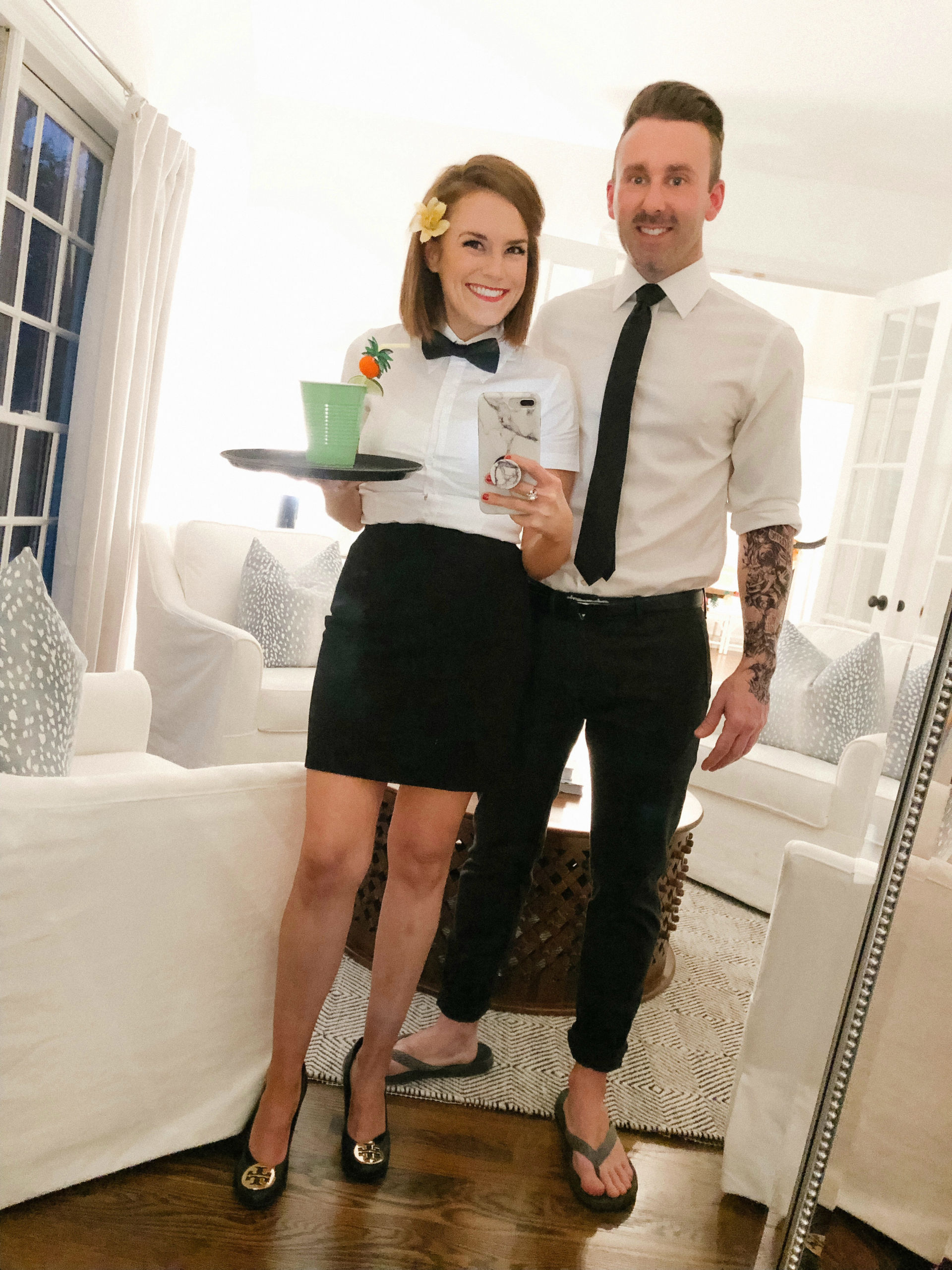 Matt received some products from this clean and natural line recently and likes them a lot. I'm really happy to see him using the natural deodorant. His collection includes a face toner, clay pomade, deodorant, super face moisturizer and nightly detox. These would make for a fun Valentine's Day gift too!

3. Top Two Favorite Sweaters
I've narrowed down all of my winter Amazon sweaters to my top two favorites. I've been wearing both of these non-stop. They are absolutely amazing and both are backordered often so I highly recommend scooping them up! The first one is featured in my Valentine Gift Guide and the second sweater is the softest sweater you will ever own. It feels like you're wearing a luxury blanket.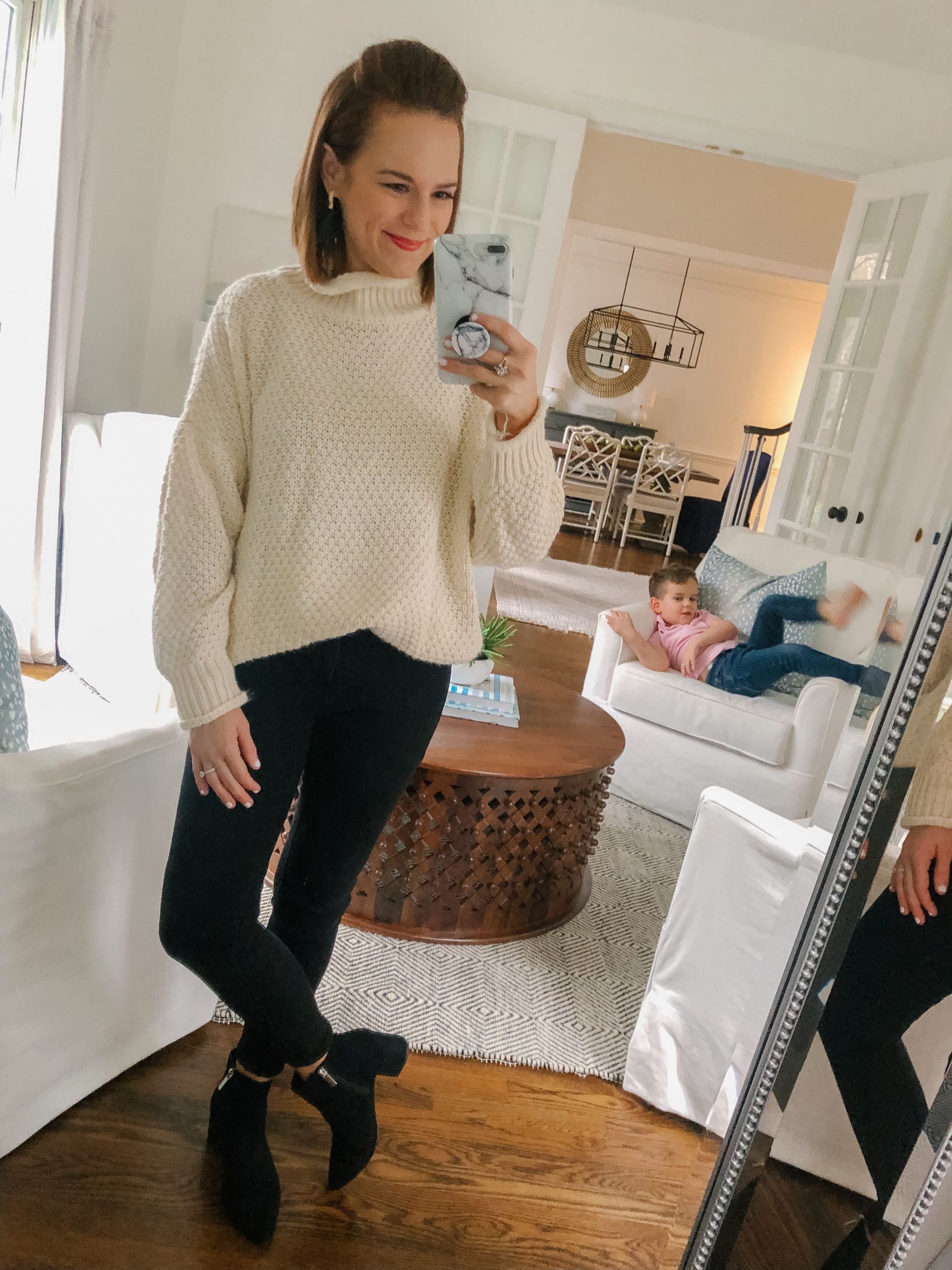 sweater (size small) / earrings / jeans (wearing size 2 short) / booties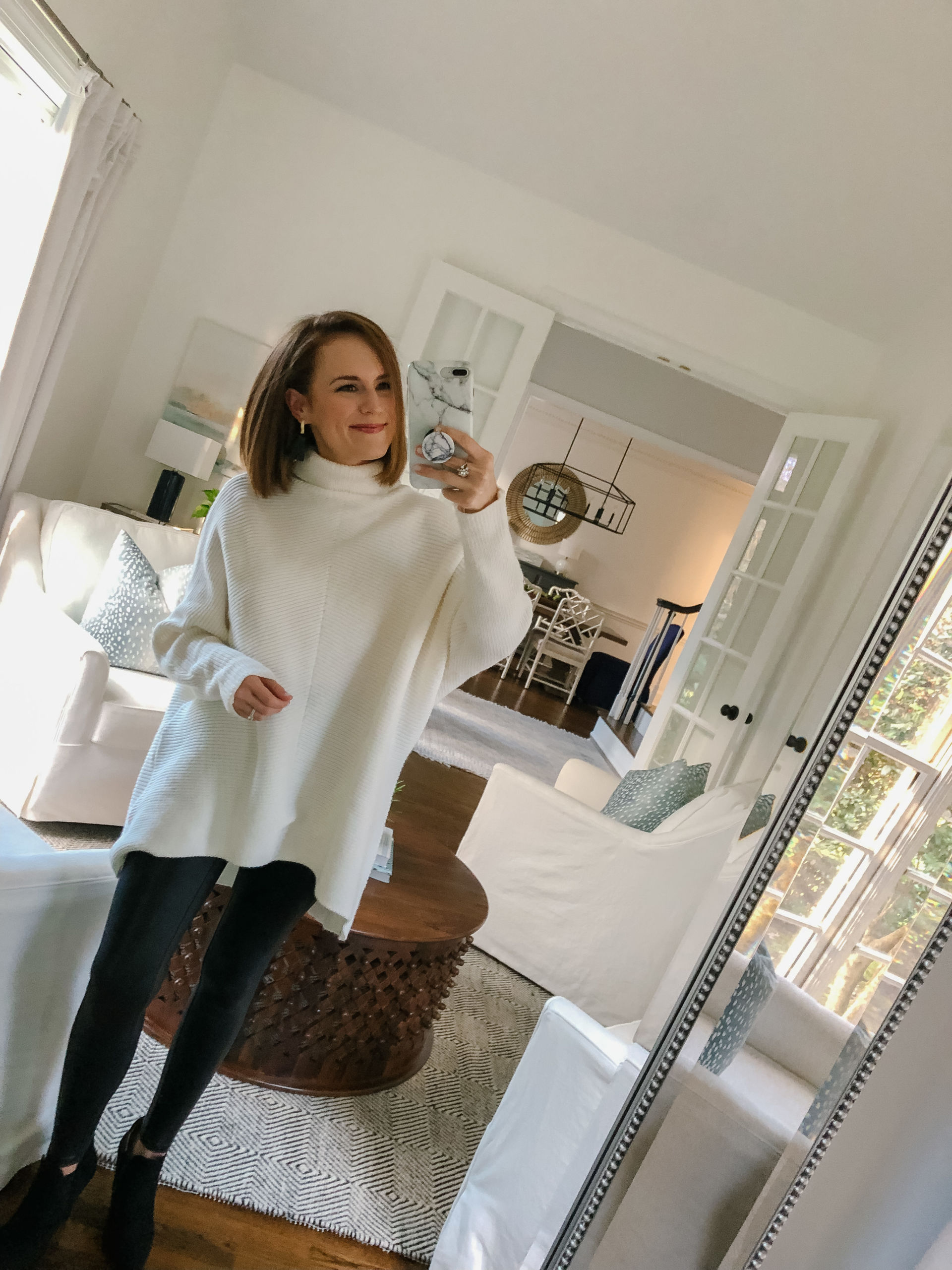 sweater (size small) / leggings (XS petite) / earrings / booties
4. Communion Helper
Last Sunday was a big day for Thomas. He got to help with communion at church (the kids service)! Matt and I were on the edge of our front row seats watching him pour the wine and follow all the directions, but he did it! And it was so sweet!
5. Valentine's Day!
I cannot believe Valentine's Day is in just a few days!!
We love to make an EASY but festive Valentine breakfast each year for the kids to celebrate. I'll be replicating the same exact breakfast from last year which really just required threading donuts on some skewers, cutting up some fruit and microwaving some frozen pancakes.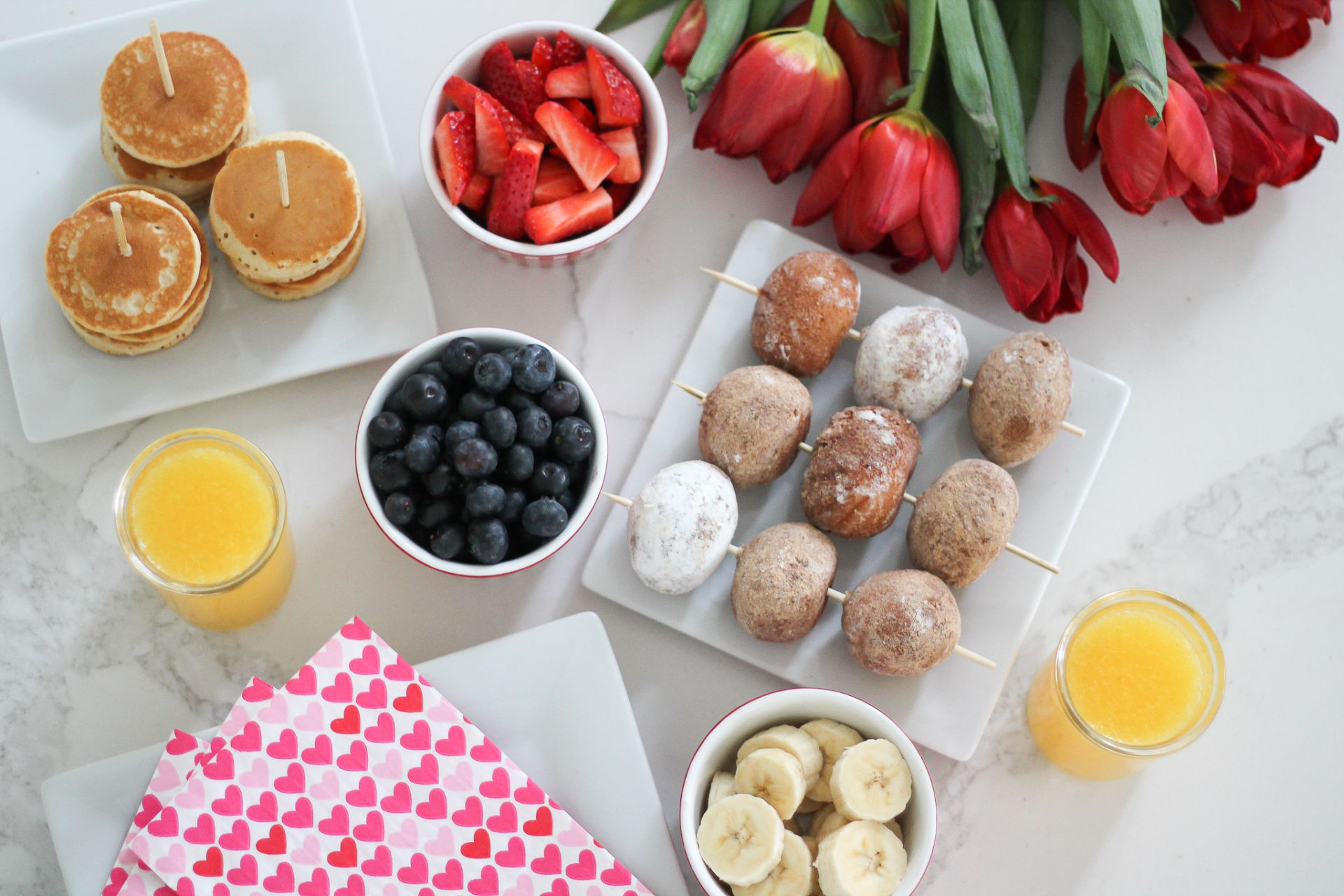 For a little gift, I grabbed these rain boots for Caroline and these rain boots for Thomas and some new books — based on all the fun book recommendations I received from y'all for the kids! There were so many good ones but I quickly rounded up our final book contenders. I ordered a few books for the kids (Caroline is getting the June B Jones Series & Thomas is getting Don't Push the Button and The Book with No Pictures) and then reserved the rest from the library!
And for Matt, he's getting the same thing I get him every year — underwear and our favorite baked steak dinner! So, for many years I would surprise Matt with a pair of Saxx Underwear (Go read the reviews!!!), but then my brother raved and raved and raved about Tommy John Second Skin Boxers (also available at Nordstrom) to Matt so I surprised him with a pair (Matt, not my brother — that would be weird.) last year and he is obsessed with them. Anyway, Matt agrees with my brother that they really are the very, very, very best boxers out there.
If you're still looking for a gift for the man in your life, I highly recommend checking out my last men's gift guide.
Happy Monday friends!