We had an amazing Halloween weekend!!!!
Friday
Friday we ordered pizza from Pizza Peel, I made a fresh batch of Spooky Bark (because I forgot I hid the pan in the oven until I pre-heated it and discovered the treat burnt to a crisp) and rented Beetlejuice for Family Movie Night! The kids loved Beetlejuice even though it was creepier than I remembered. After the kids were in bed, Matt and I watched Ready or Not and it was really good — Matt liked it a lot!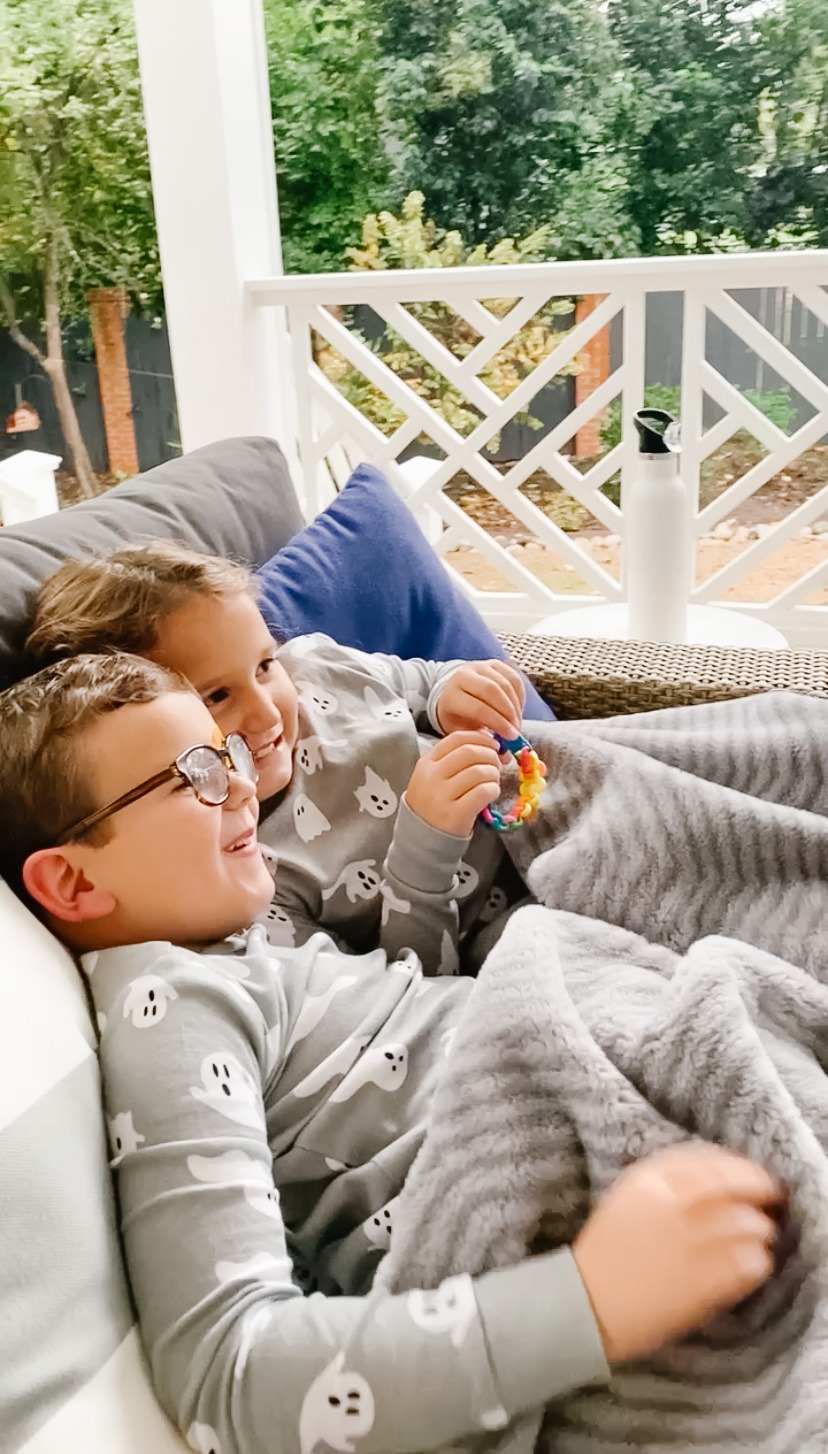 Saturday
We had a slow morning before visiting The Great Pumpkin Wall in Elizabeth. There were so many incredible carved pumpkins, per usual. Caroline brought a little notebook and jotted down a few designs she liked for inspo for her pumpkin carving later in the afternoon.
Afterwards, we grabbed lunch from Cilantro Noodle in Plaza Midwood (which may be the kids' favorite restaurant now), grabbed some groceries, ran some errands and picked up pumpkins!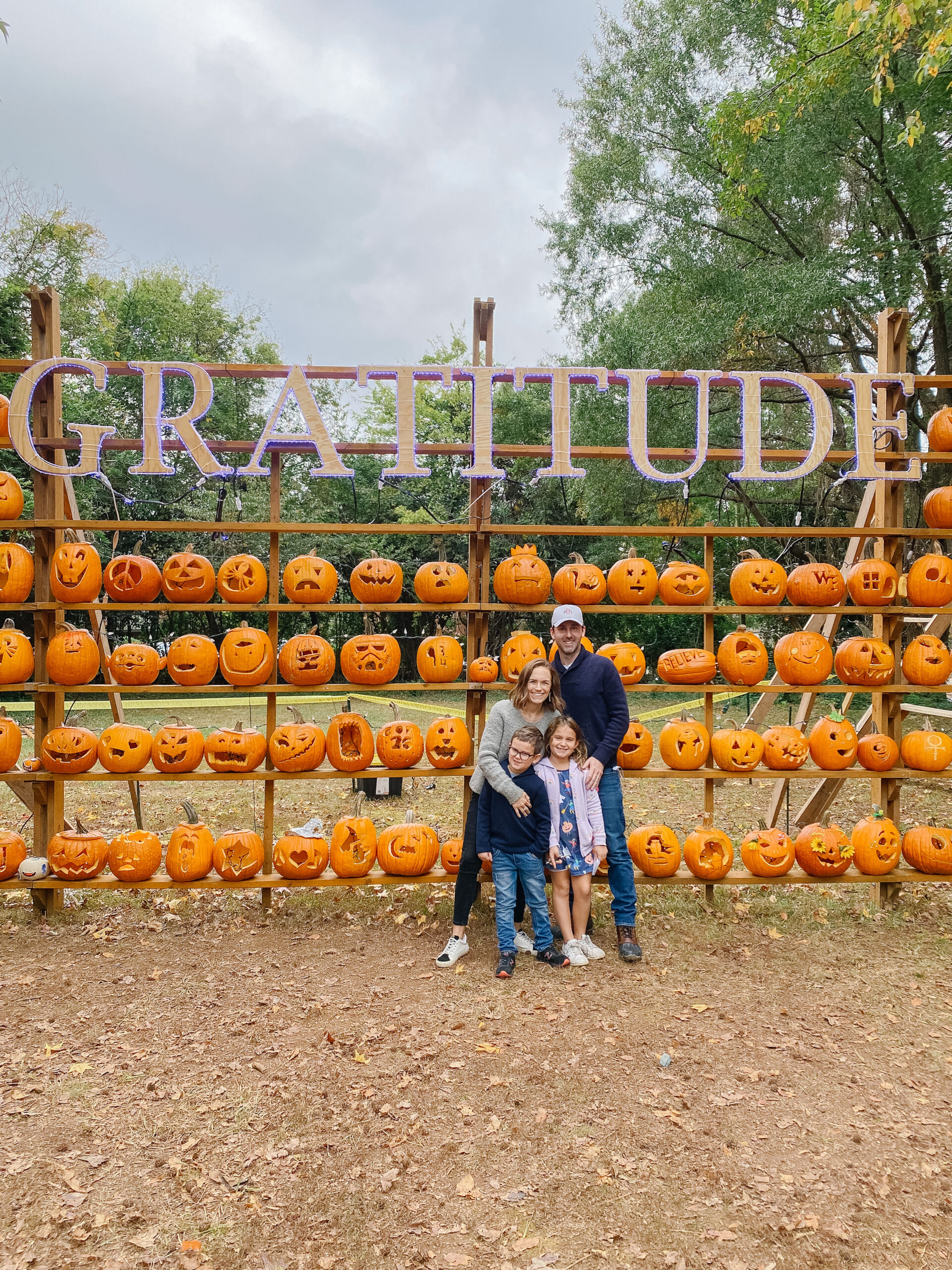 Saturday afternoon Matt finished hanging our outdoor Halloween decorations while I made a pot of Black Bean Chili and the kids ran around outside. Then we (and by "we" I mean Matt) carved pumpkins while we all watched Hocus Pocus.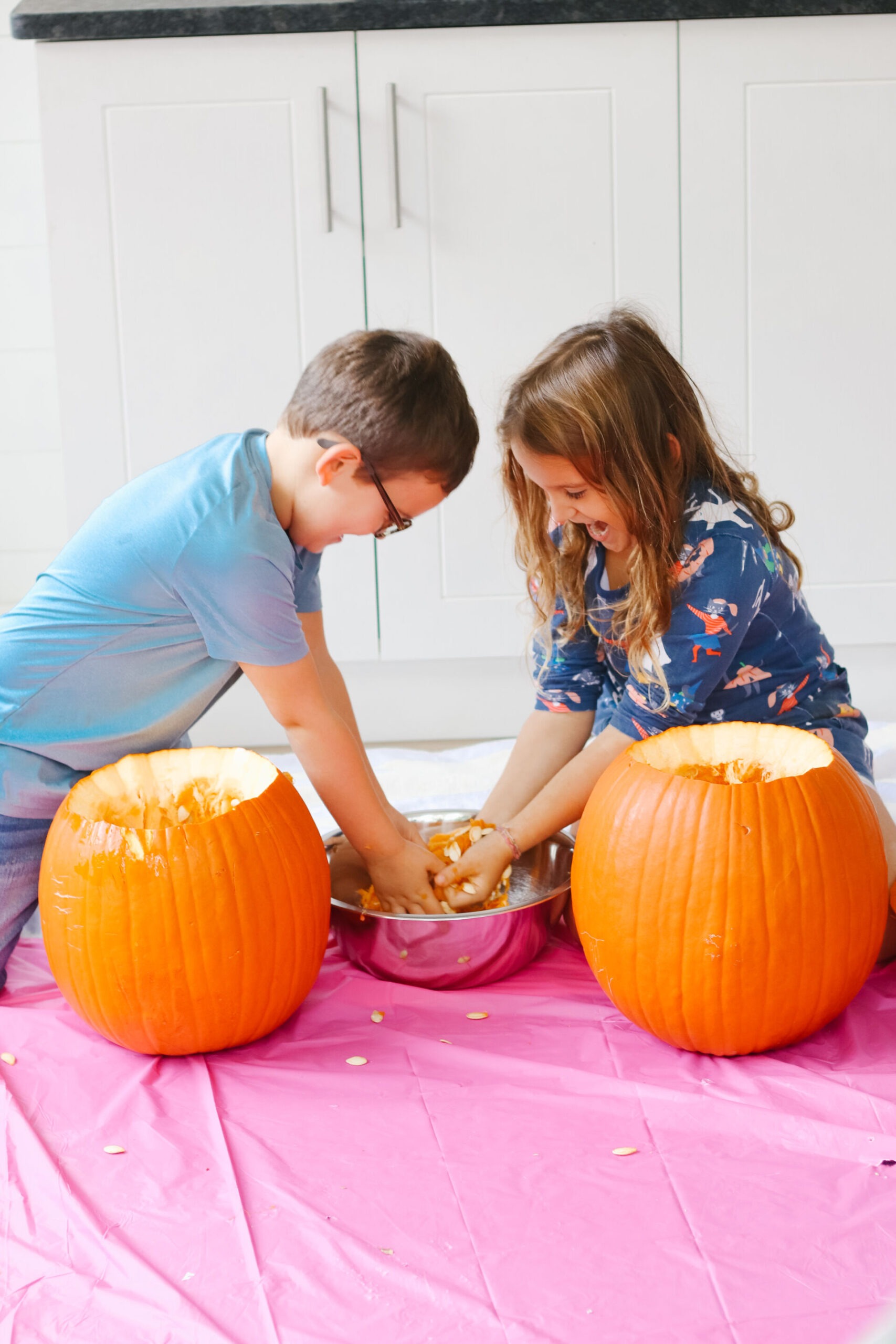 We spend Saturday evening watching football, eating nachos and relaxing.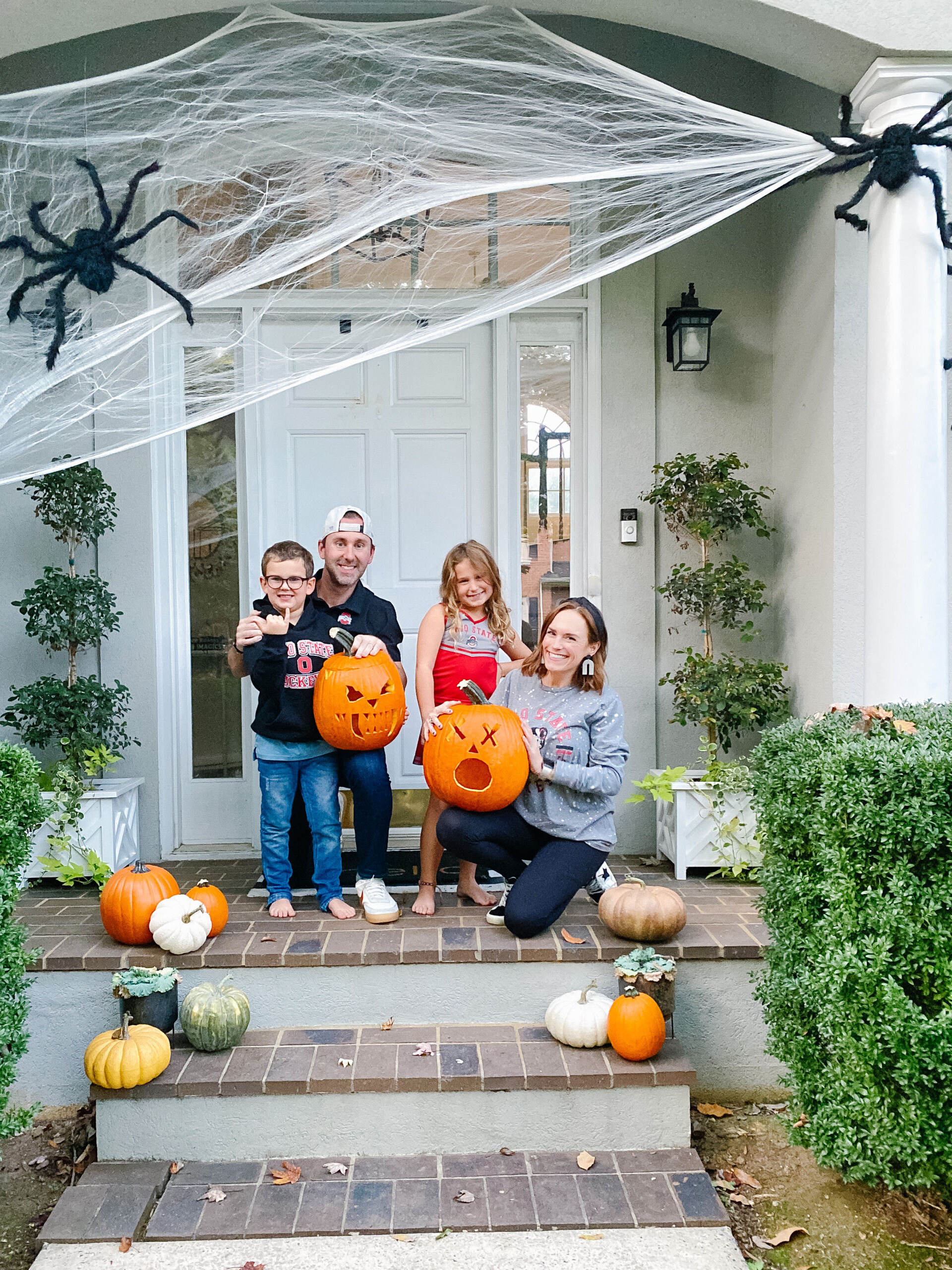 Halloween
The kids really wanted "scary" decorations this year for our house so I bought a lot of new stuff this year including the coolest witches (my favorite!), lots of skeletons, tombstones, a flying bat, spiders + webs, ghosts and even a fog machine. Shout out to Matt for hanging out of all the windows to hang up our skeletons.
This year was Caroline's turn to pick our family costume and while I thought for sure she was going to go with Harry Potter, she surprised us all and picked Little Mermaid! I anticipated Thomas not loving the theme, but when we told him he would get to carry a sword as Prince Eric he was thrilled! And Matt was a trooper wearing an itchy beard all night. All the costume pieces took some work to track down but it was so worth it and Caroline was super happy (even though she decided not to wear her wig after 20 seconds of trick-or-treating).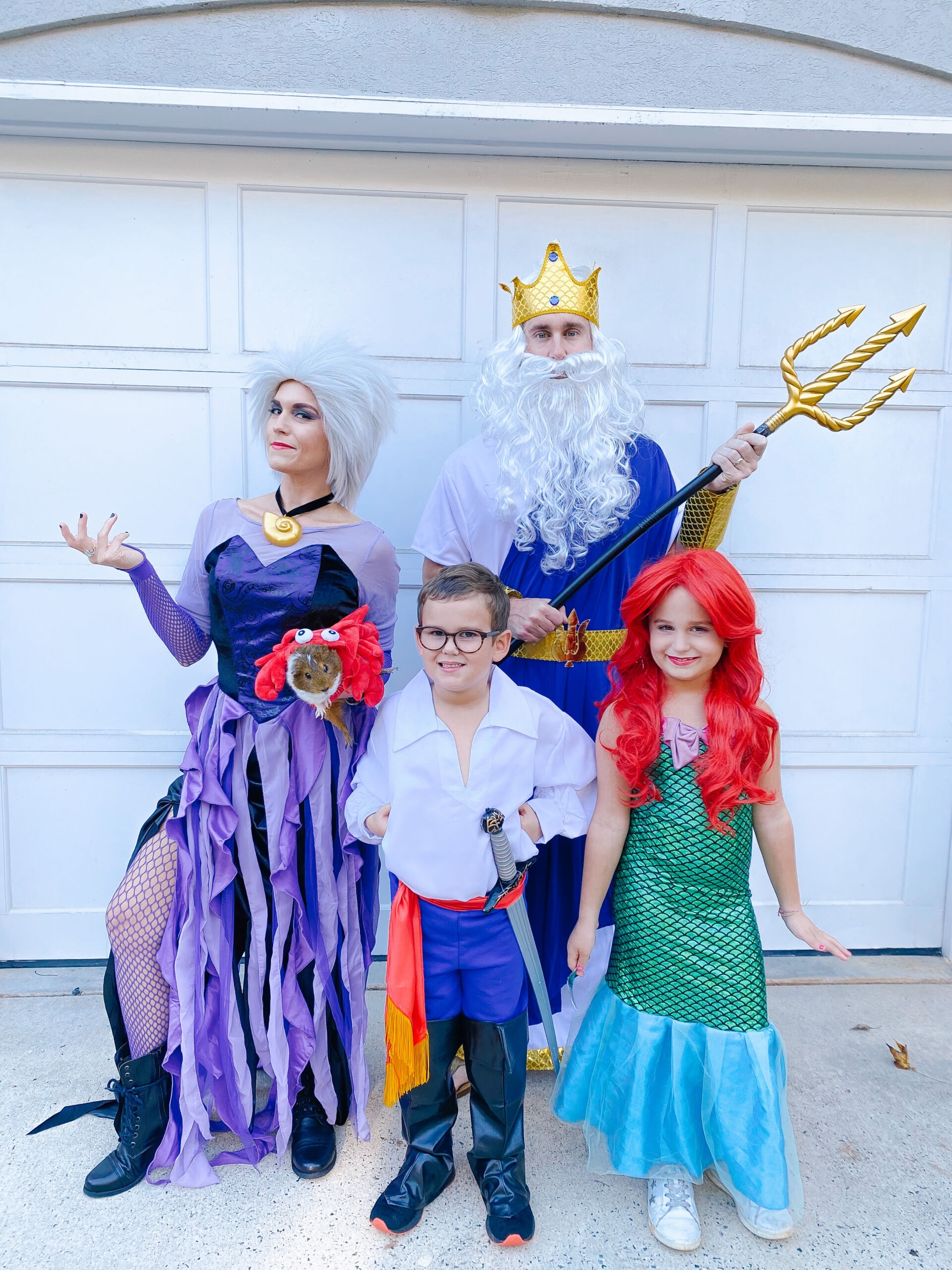 It was definitely my favorite Halloween yet!