Happy First Day of Fall!
To celebrate the first day of my favorite season each year I always re-share one of my most popular fall recipes – Pumpkin Dip! And I know y'all love it too because this recipe/post is always one of my top 3 blog posts of all time! My mother-in-law shared this recipe with me long ago and we both pretty much keep a container of it in our fridge all season long. It's a quick snack to throw together, it keeps well and you can make it as healthy as you want. For girls nights I'll serve it with vanilla waffers and ginger snaps. And when I'm trying to behave I'll make it with low fat cool whip, sugar free pudding and eat it with apples!
So here it is again! Bring out the best of fall's flavors with this super easy pumpkin dip.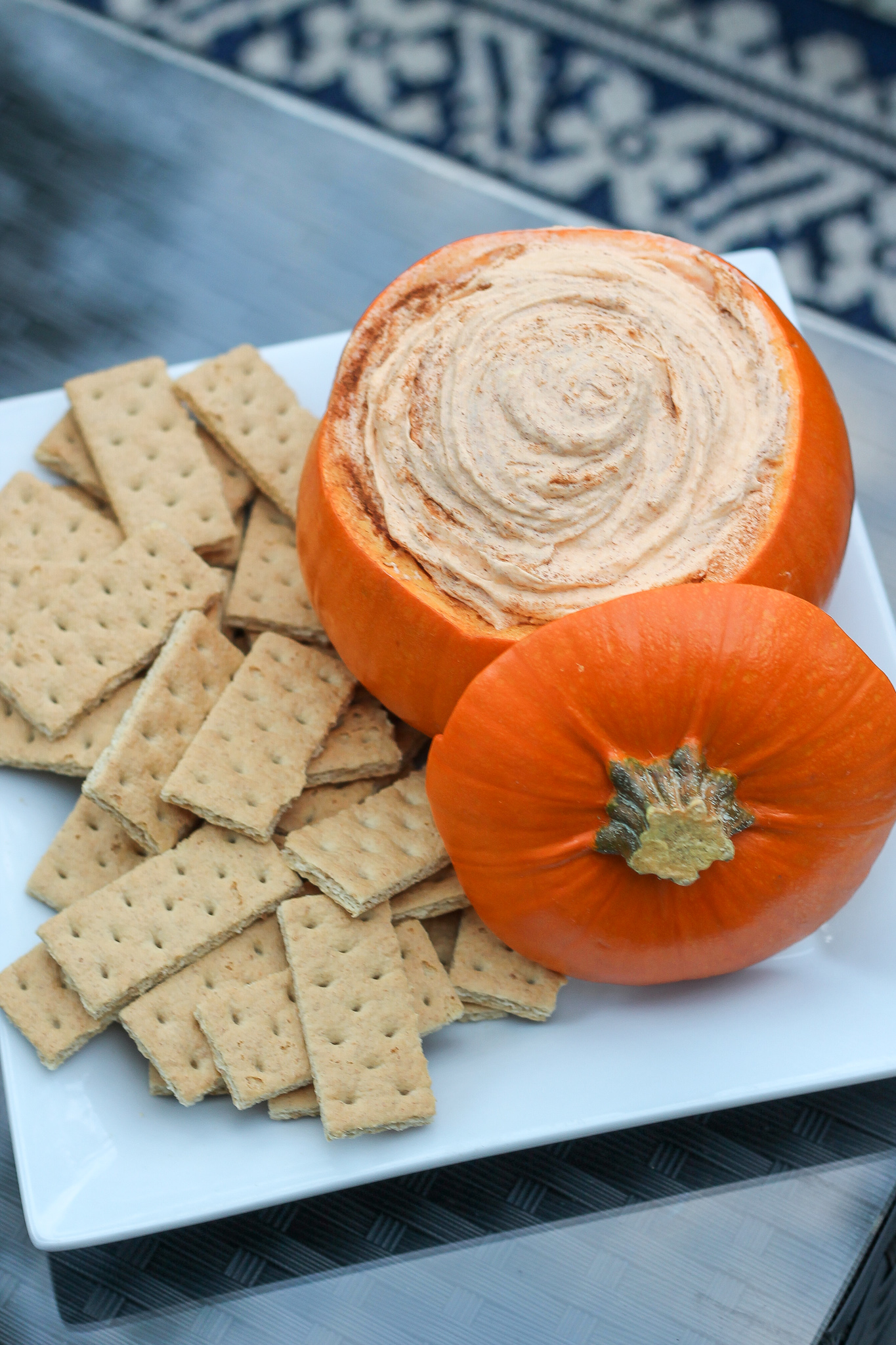 Pumpkin Dip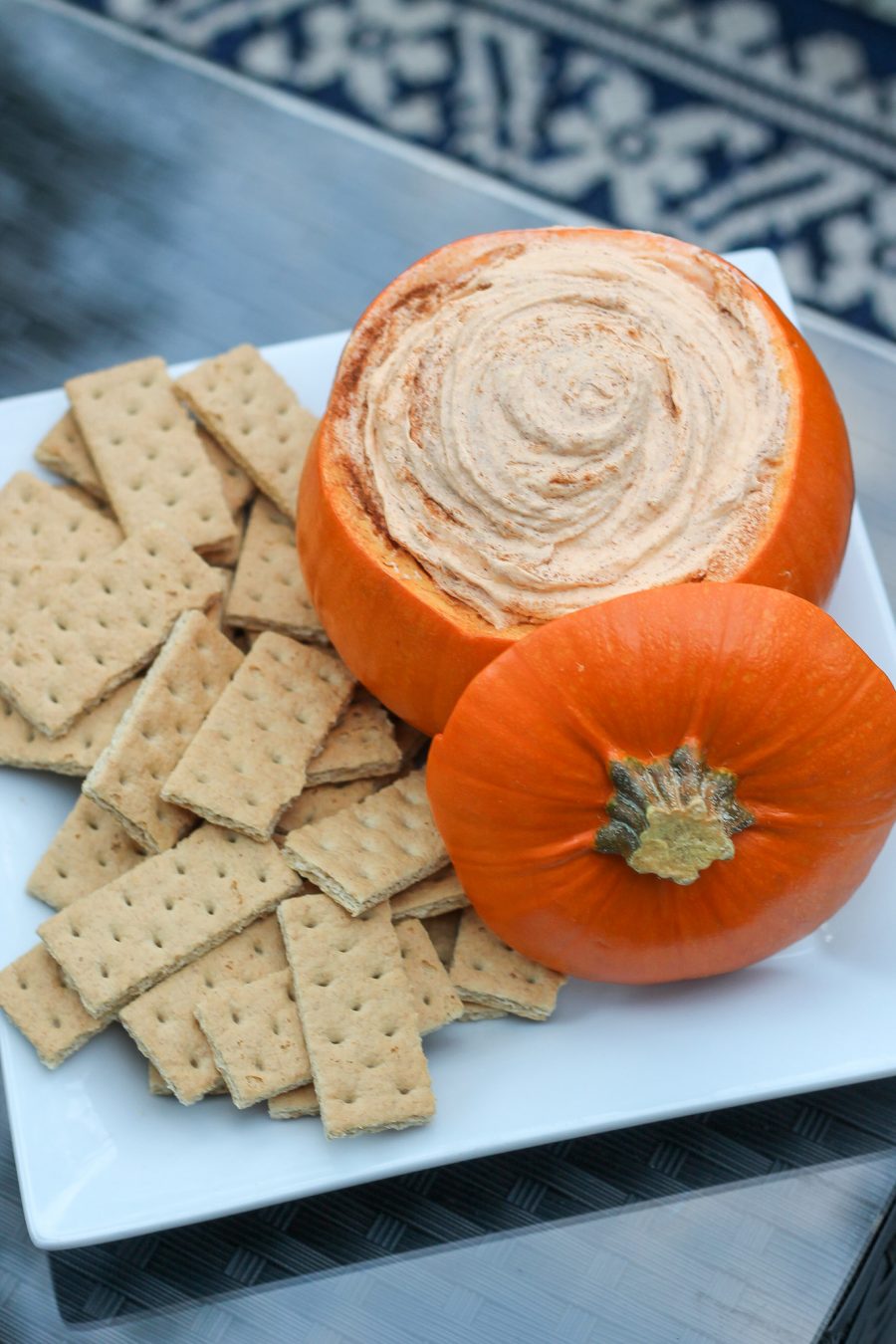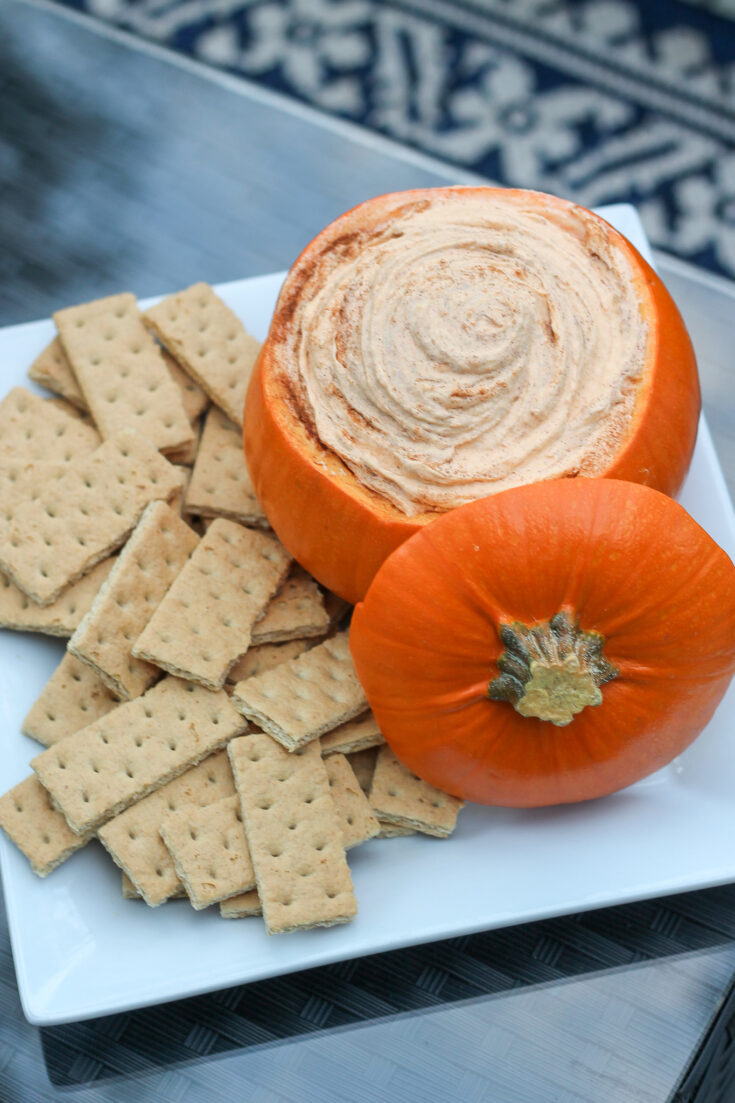 Since 2011, this is the #1 highest traffic pin to my website. And for good reason -- this simple dessert is sure to please any crowd. It's the perfect app or dessert to bring to a party because it travels well, can sit out for a long period of time and there's no container to bring home (if you make it in a pumpkin)! I also love how light this dessert is. It's not super rich and even though it's definitely not the unhealthiest dessert, you can reduce the calories by using "light" coolwhip and serve with apple slices if you really want to behave.
Ingredients
15 oz can of pumpkin
5 oz box of instant vanilla pudding (just the powder, don't make the pudding)
16 oz container cool whip
1/2 tbsp pumpkin pie spice
1/2 tbsp cinnamon
1 small pumpkin
Instructions
Mix pumpkin, pudding mix powder, cool whip and pumpkin pie spice together in a large bowl.
Chill for several hours in the refrigerator. Meanwhile, carve out your pumpkin.
Fill carved pumpkin with dip. Sprinkle with cinnamon. Serve with fresh apples slices, vanilla wafers or ginger snaps.
Note: consider sprinkling some mini spiders around your dessert for Halloween!
Other Fall Posts You May Love