Last Friday afternoon Caroline hopped off the bus for the very last time as a first grader and Thomas finished his last day of daycare…and our 13 weeks of summer break officially began!
I mention this every summer but being a working mom during summer break is really hard for me. Like really, really, really hard. I've put a million hours into planning out an incredibly fun summer for the kids — packed with summer camps that I know they are going to love, some pretty fantastic activities and a beach vacation that is going to blow their minds. Yet without fail, summertime kills my mama heart. I get so insanely jealous of my SAHM friends as they check off summer bucket list items, spend hot days at the pool and enjoy the freedom of no alarms or schedules. There's only so much fun we can cram into the weekends so I feel like we miss out on a lot. So I tend to overcompensate by getting creative with the time we have together (which usually means over-scheduled weekends and lots of Pinterest scrolling. Ha!).
A few summers ago we created a Charlotte Ice Cream Bucket List which was a delicious and fun experience. And for this year the kids helped us create an ambitious summer bucket list filled with a wide variety of activities from shrimp boils to beach fun. I absolutely cannot wait for all we have in store this summer!!
OK, I digress!
Here's are some highlights from of our last day of school and summer break kick-off…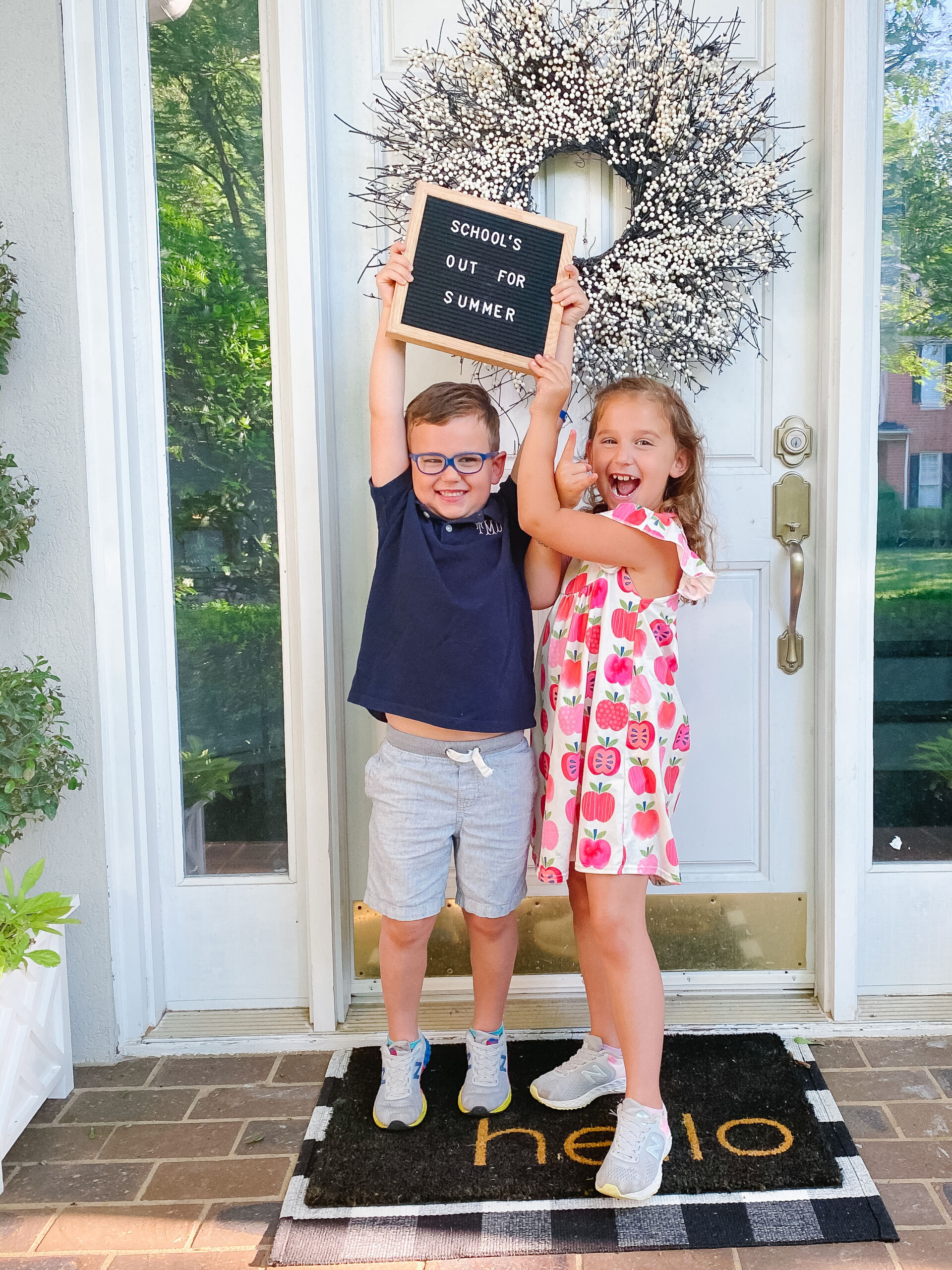 It's WILD how much both kids have grown and changed over the past year! Of course, we had to take "last day of school" pictures to capture the milestone.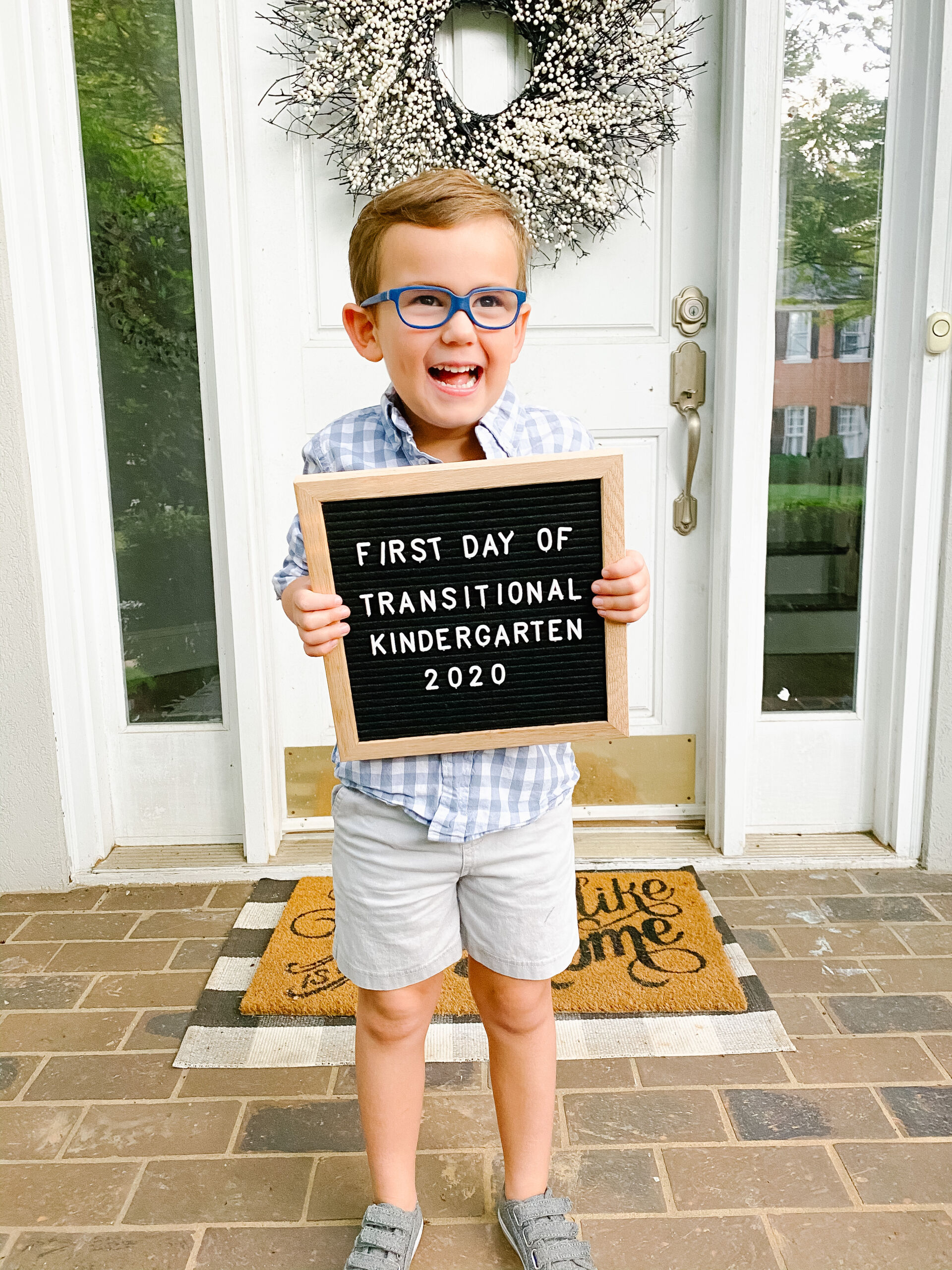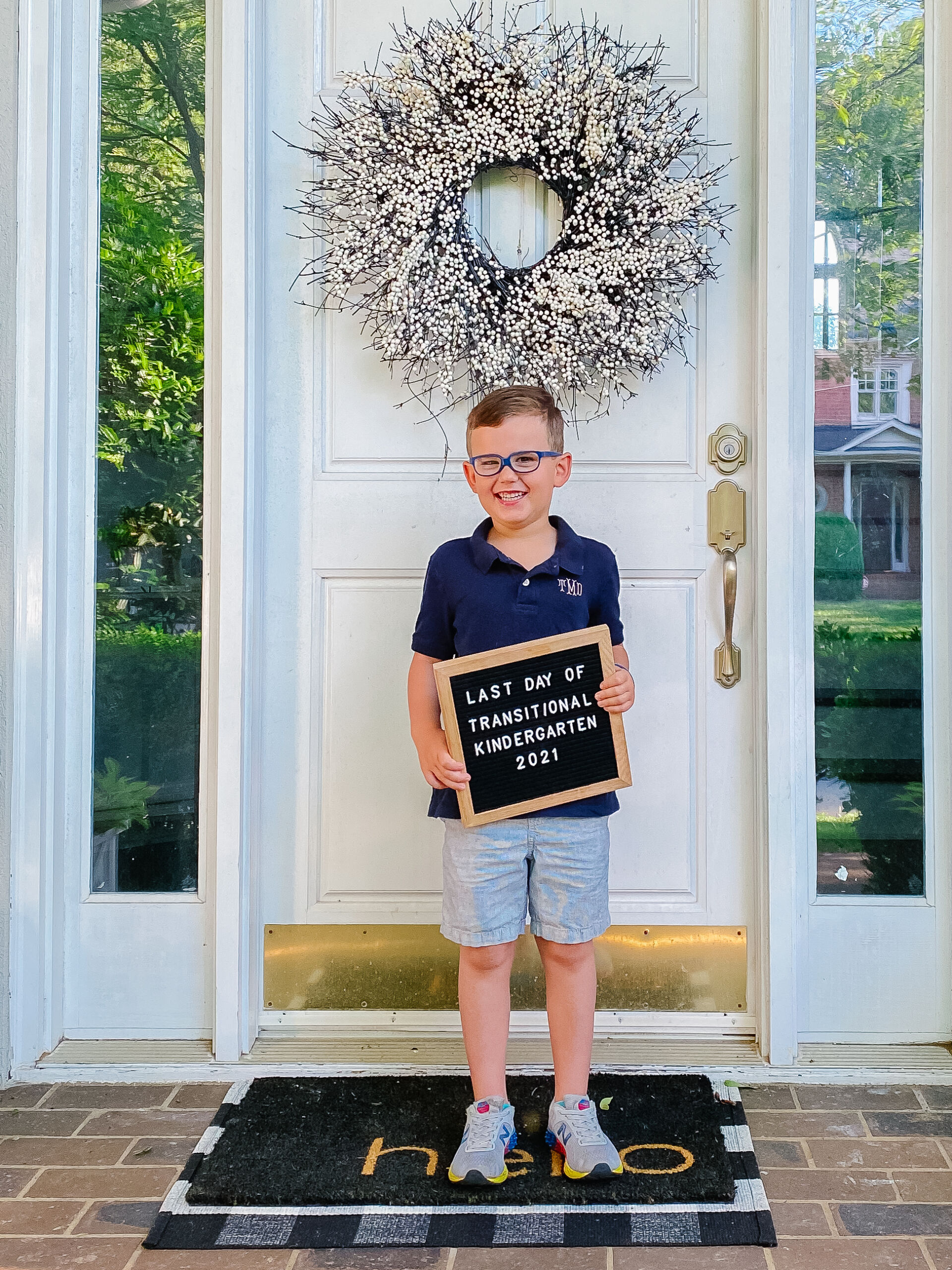 To celebrate Caroline's last day of 1st grade and Thomas's last day of TK, Matt and I set up water balloon stations and an ice cream bar for when they arrived home. On our walk home from the bus Caroline let me know that "everyone" in her class got picked up by their moms way early from school but she quickly recovered when we got to the top of the driveway and spotted the water balloon stations. The kids were elated! Thomas and I were Team Blue and Matt and Caroline were Team Red. And no one held back in the war. It was a blast.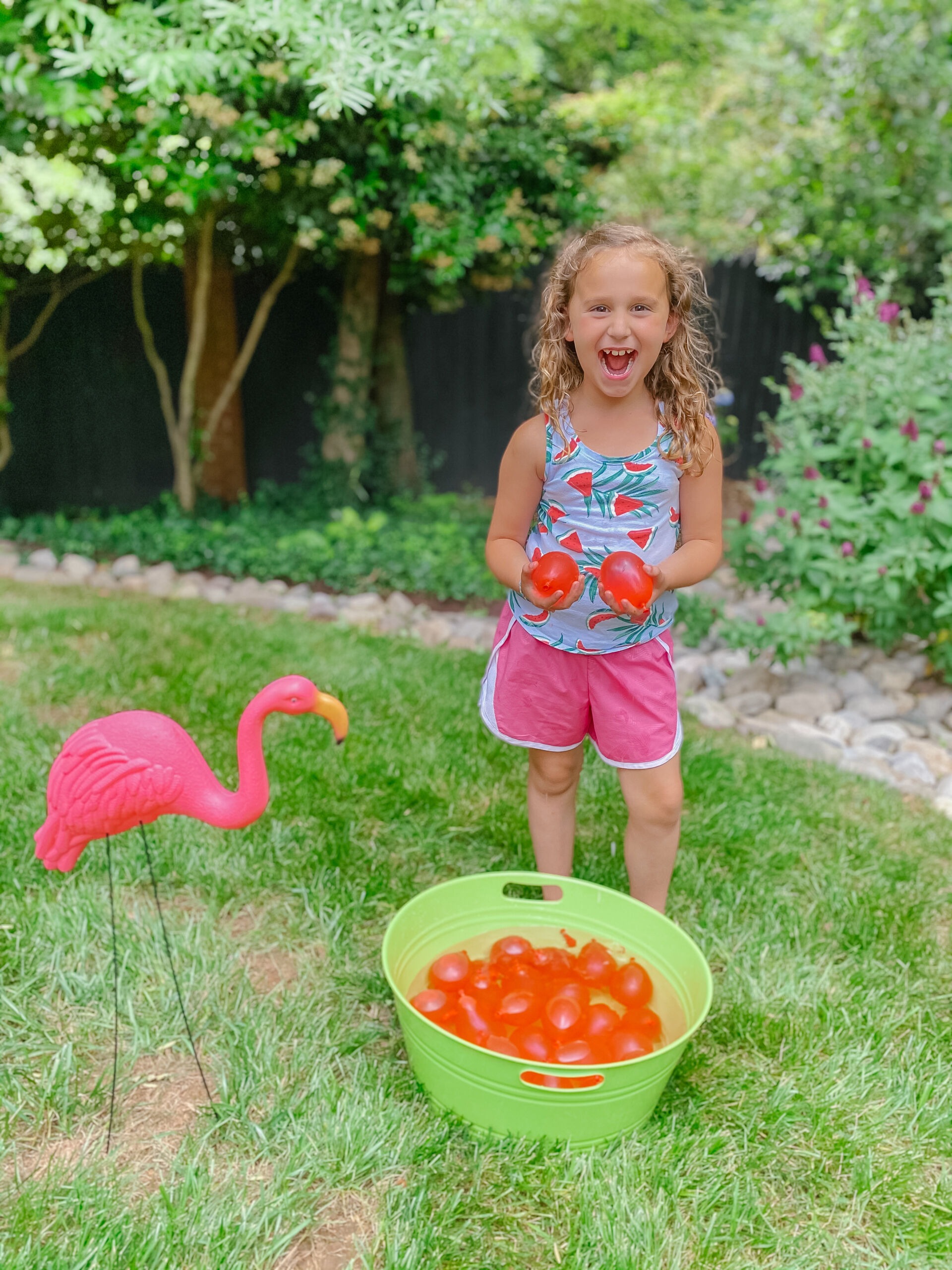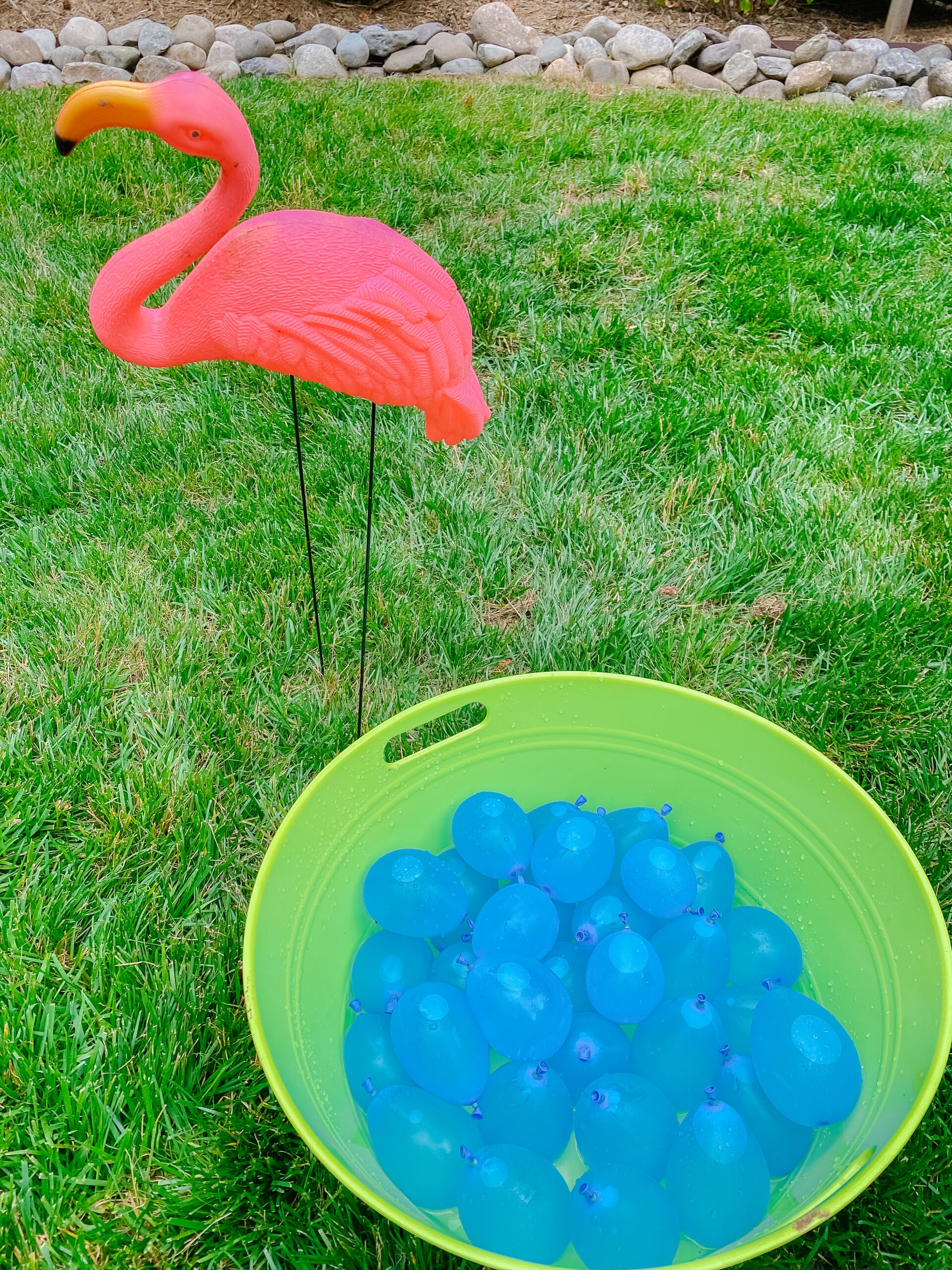 Afterwards the kids loaded their waffle bowls with ice cream, toppings by the handful and lots of syrups.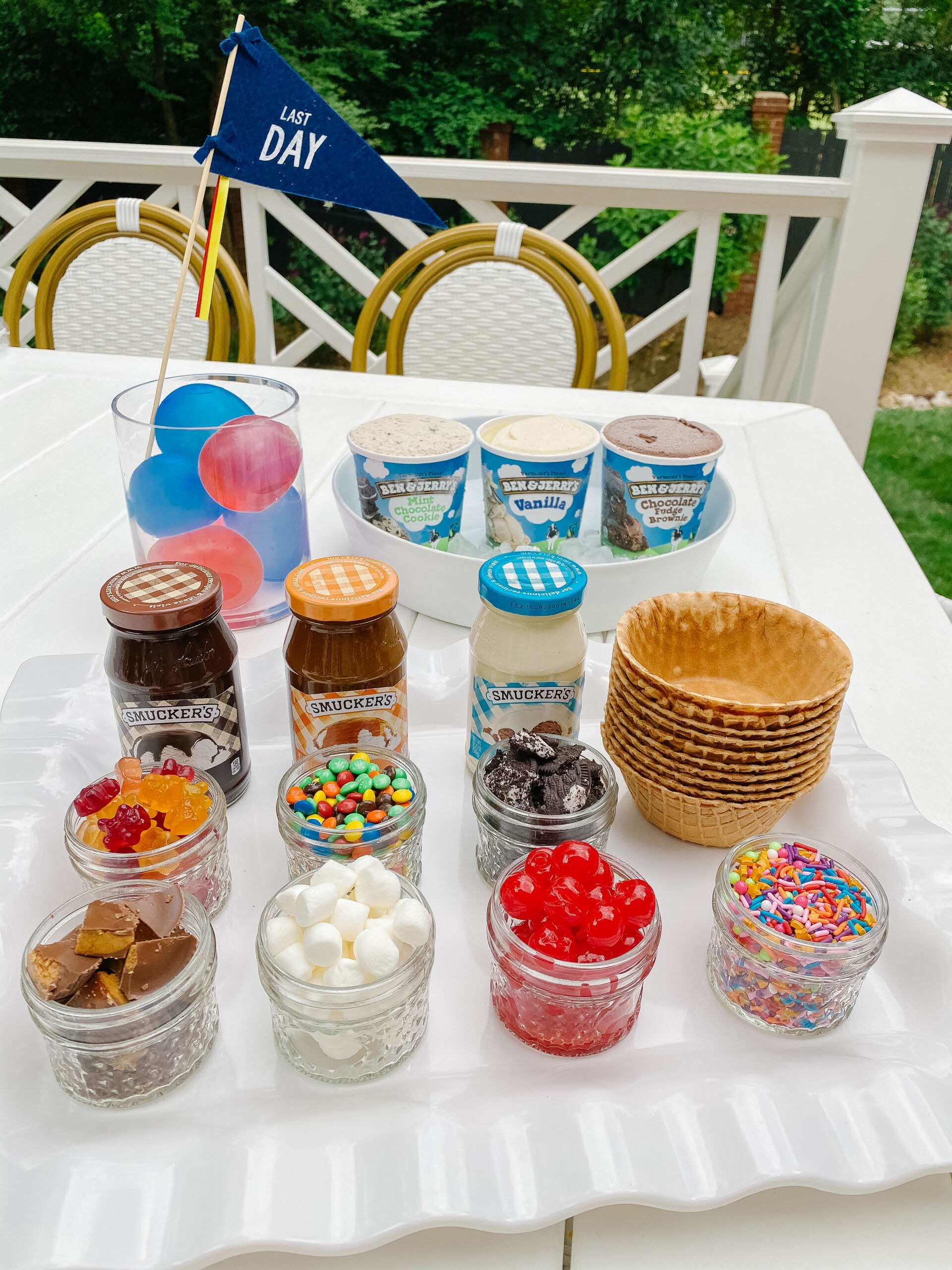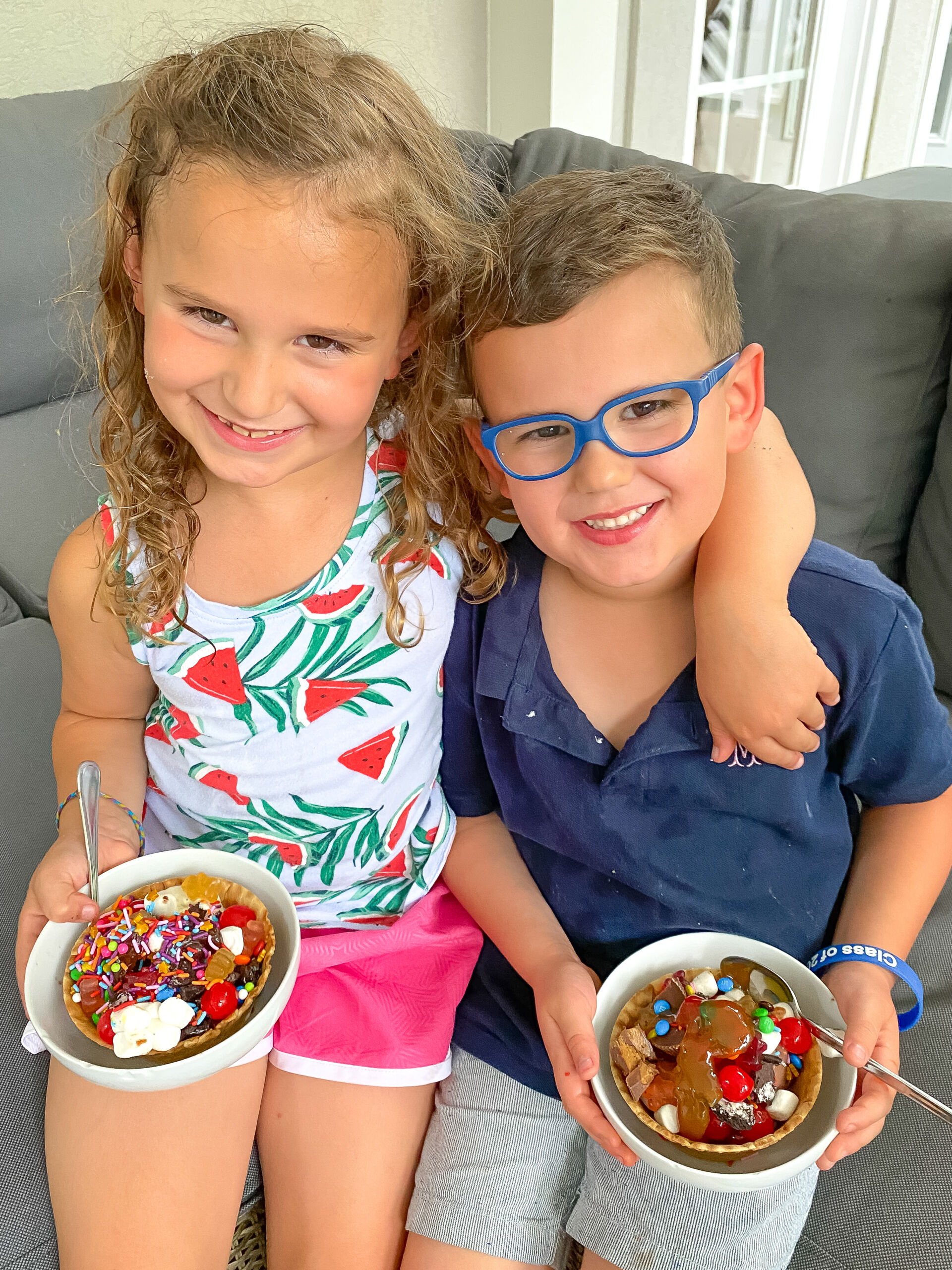 Happy Summer, friends!! And tell me what's on YOUR bucket list!!