Last week we spent a few days down in Hilton Head Island, South Carolina!
Originally we had our big family vacation scheduled for last week. The kids had been anxiously counting down to the trip and were pretty devastated when we told them we would need to reschedule it for the end of summer when Thomas was fully healed.
A few days after re-organizing our summer plans, we got a huge surprise at Thomas's doctor's appointment — a waterproof cast! Hooray! Since our week was now wide open and Matt had already used his "Secure Leave" for our original vacation dates, I started working on new plans and ended up cashing in credit card points for a few nights at the Westin in Hilton Head!
It was a great few days and we were all so grateful for the time away together.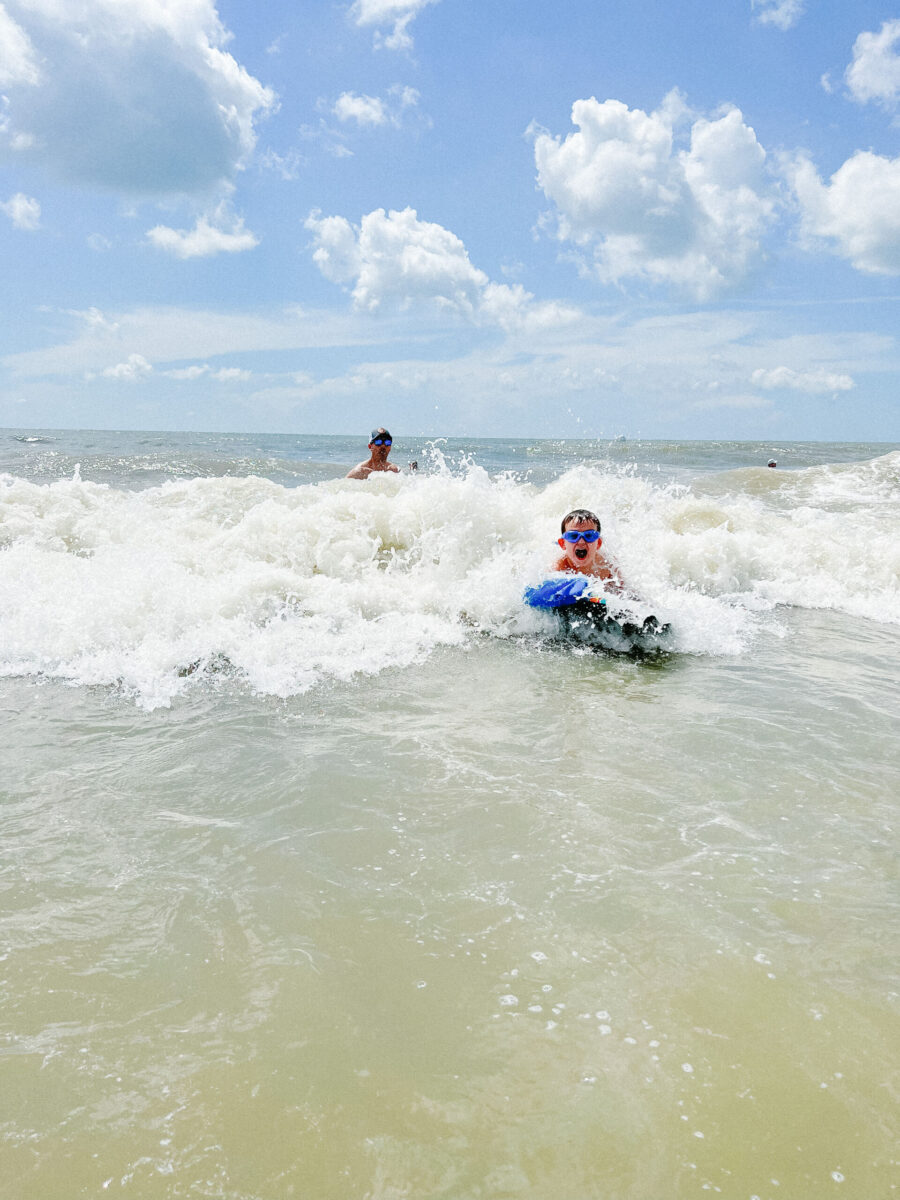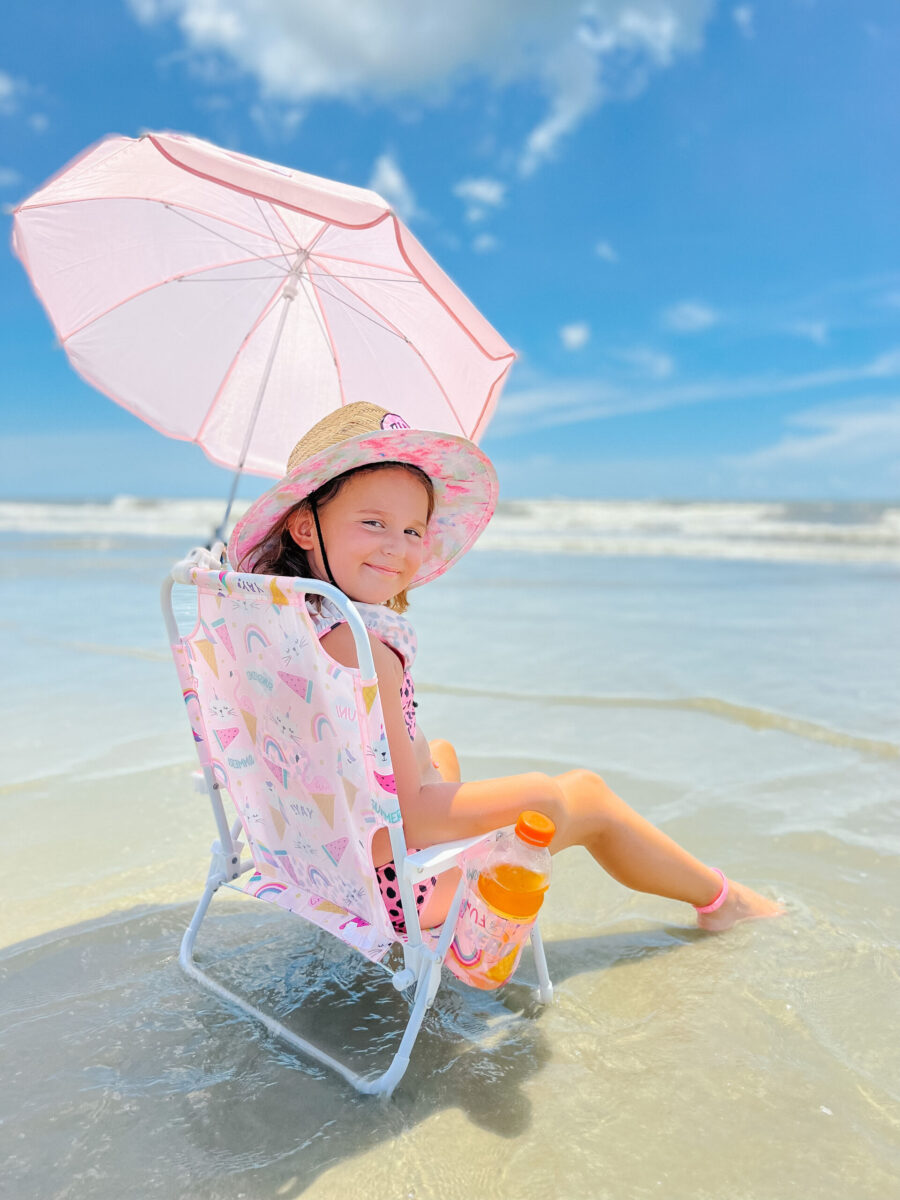 KIDS BEACH CHAIRS

The kids' beach chairs are from T.J. Maxx (on sale)! And you can find Caroline's monogrammed straw hat on SALE. It's available in adult and kid sizes, 4 pattern options, and has held up really well in the pool and ocean!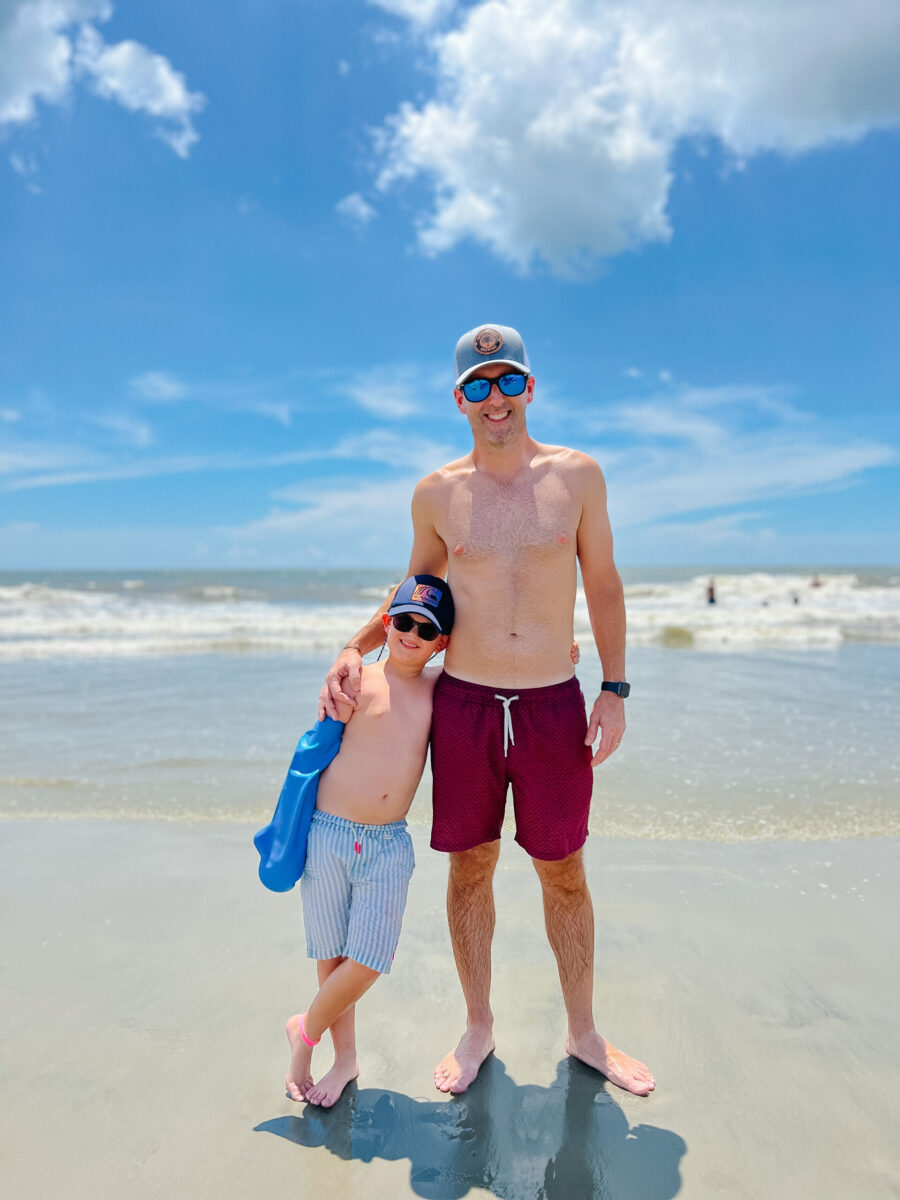 We decided to stay on property for most of our meals just to keep it easy. I always stock up on lots of lunchables, uncrustables, chips & dips, snacks, etc. for the kids to eat poolside so we can maximize their play time.
Caroline did request one "fancy dinner" so one night we took trolley to Poseidon which was fun and delicious. And on our way out of town we ate at Skull Creek Boathouse which was a really cool restaurant!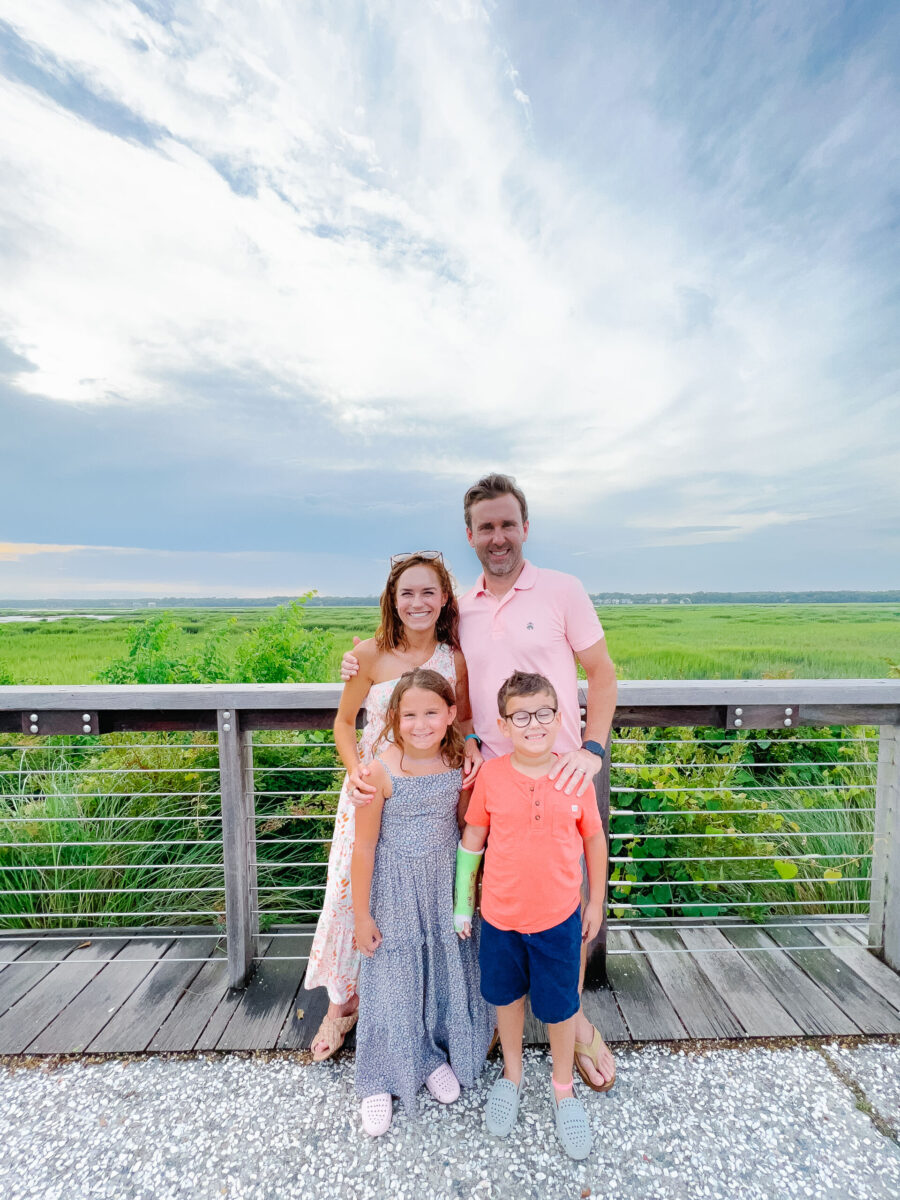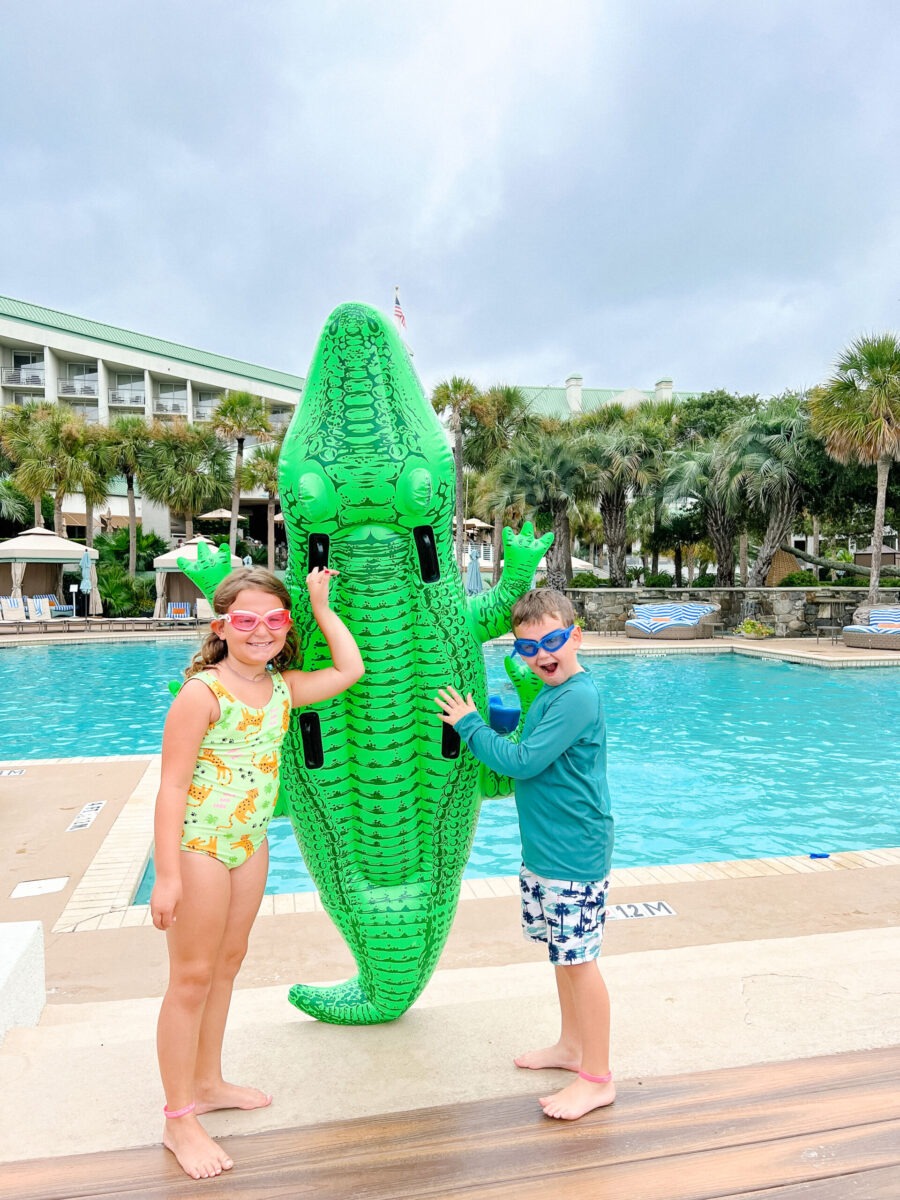 And that was a wrap on Hilton Head Island!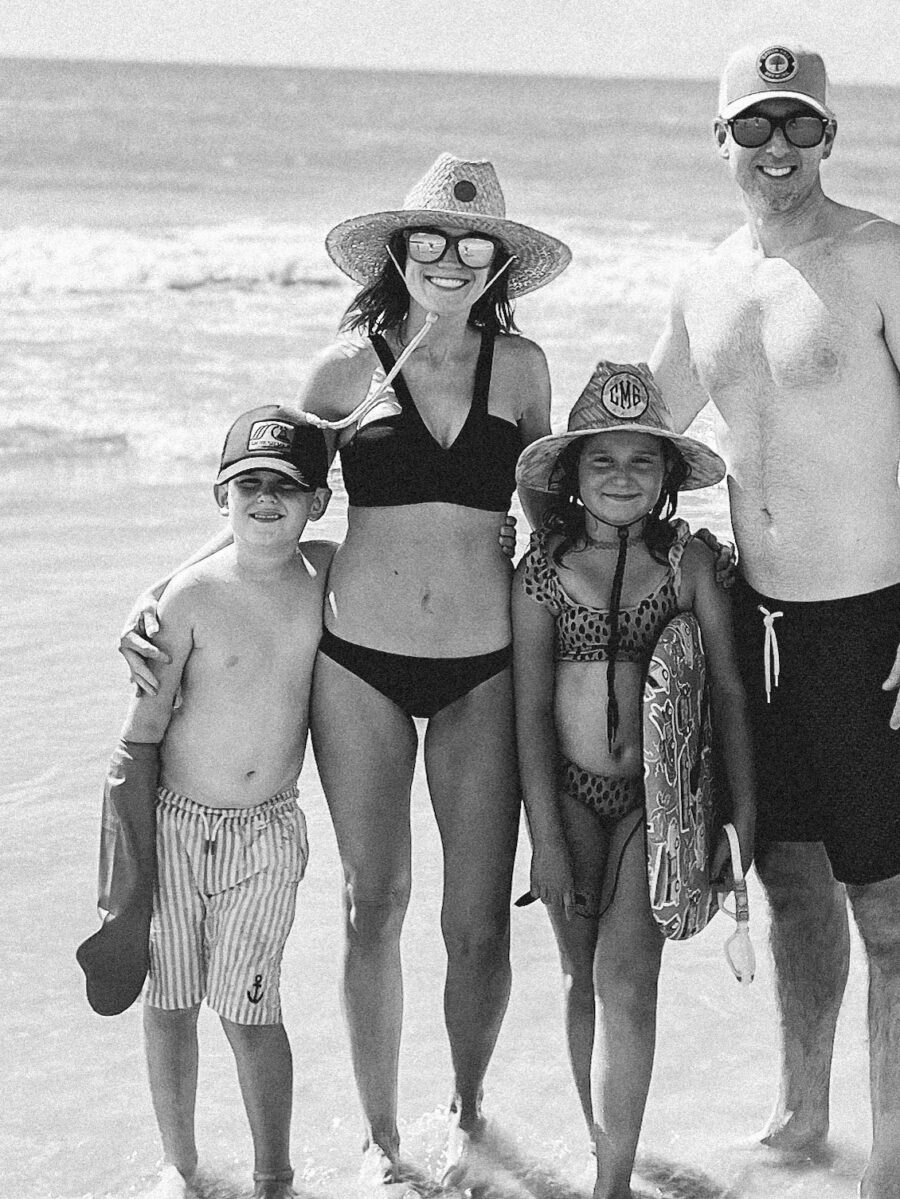 Posts You May Also Like: