We spent a few days in Holden Beach last week with Matt's family! It was the perfect last trip of summer and now I'm feeling all sorts of emotions prepping for back to school. A few snapshots from vacation…
We had perfect weather the entire trip and spent many, many hours boogie boarding, attempting to catch fish with tiny toy nets, searching for seashells (Caroline always needs to bring home 5 lbs of seashells), flying kits and soaking up lots of family time! The kids were absolutely spent each night from playing so hard. And once they were in bed, the adults had a blast playing many rounds of Monopoly Deal (my favorite game)!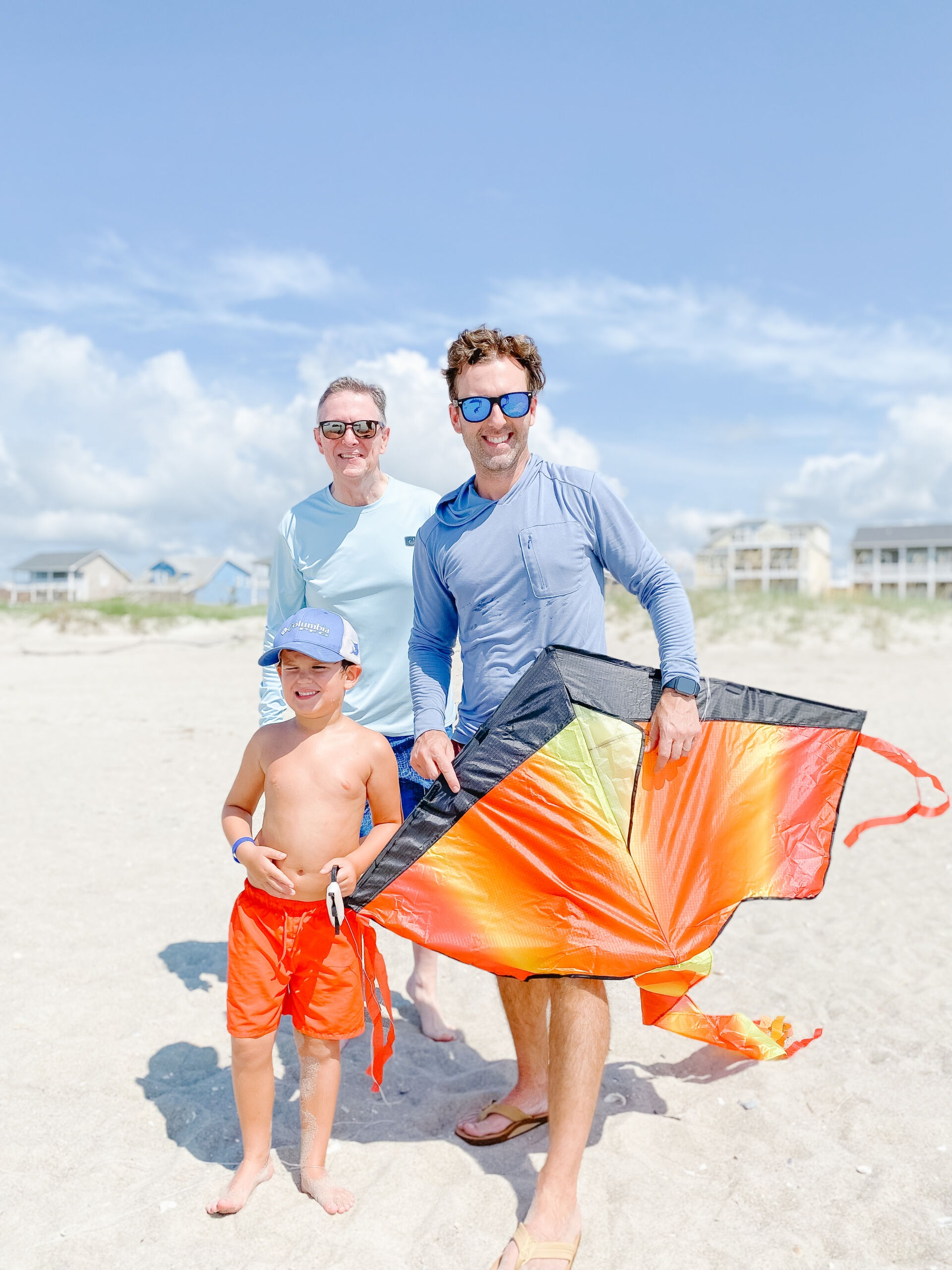 The kites were a big hit with the kids thanks to Auntie Ann.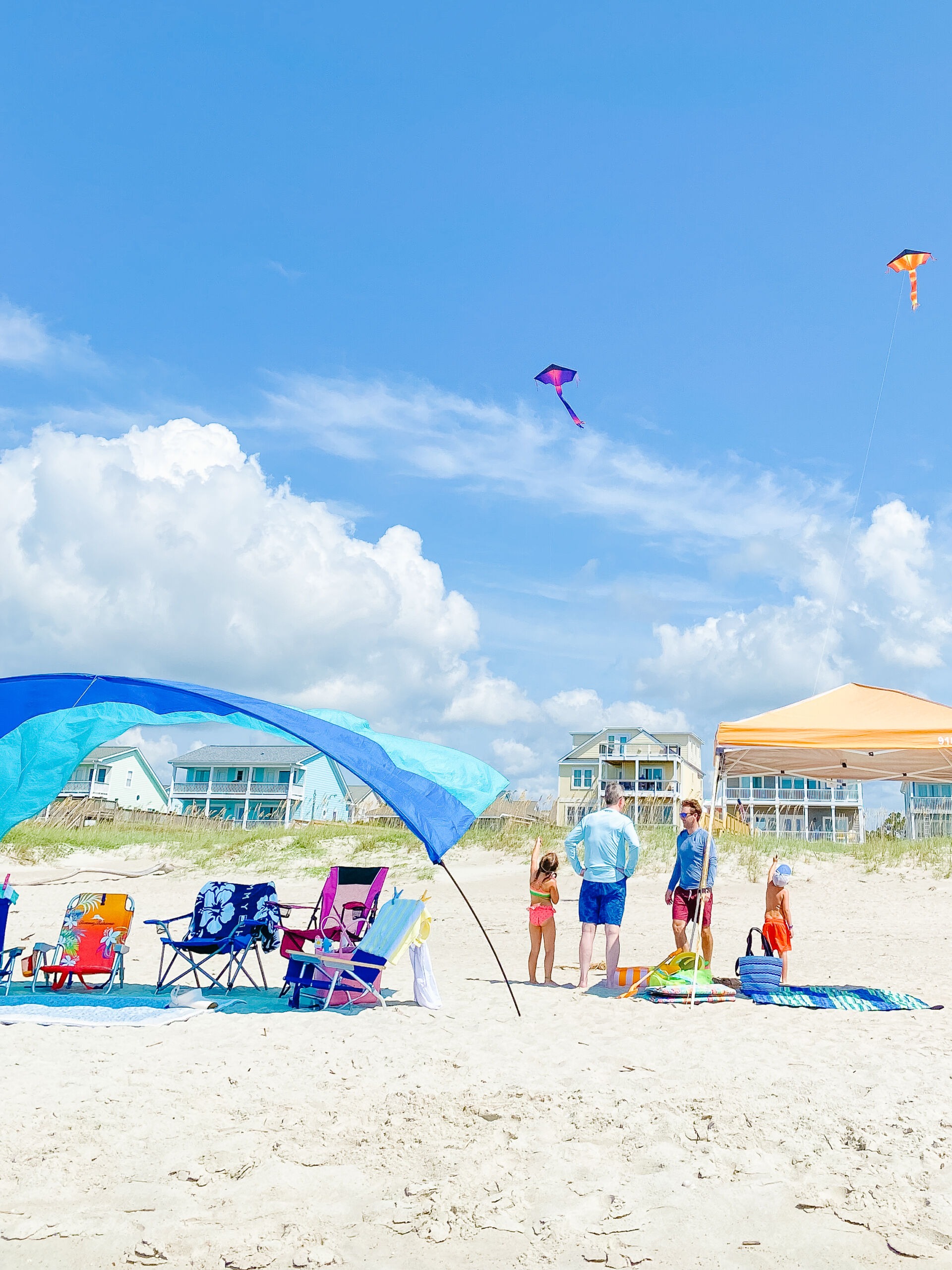 I couldn't believe it but Thomas crashed hard on the beach twice during the trip. This has been a big summer for him and he is still adjusting to skipping that afternoon daycare nap!
I cannot get over how cute this little visor is on Caroline. She was so pumped when I surprised her with it and wore it anytime she wasn't in the water.
Caroline and Mimi whipped up their beach vacation dessert tradition — fancy ice cream cake! The base layer starts with ice cream sandwiches (straight from a box!), then a thin layer of cool whip, sprinkle with your favorite toppings and syrups (this year it was Reese's cups, M&Ms and caramel syrup) then spread one last layer of cool whip on top and freeze. When you're read to eat, let it sit out for about 15 minutes. SO good.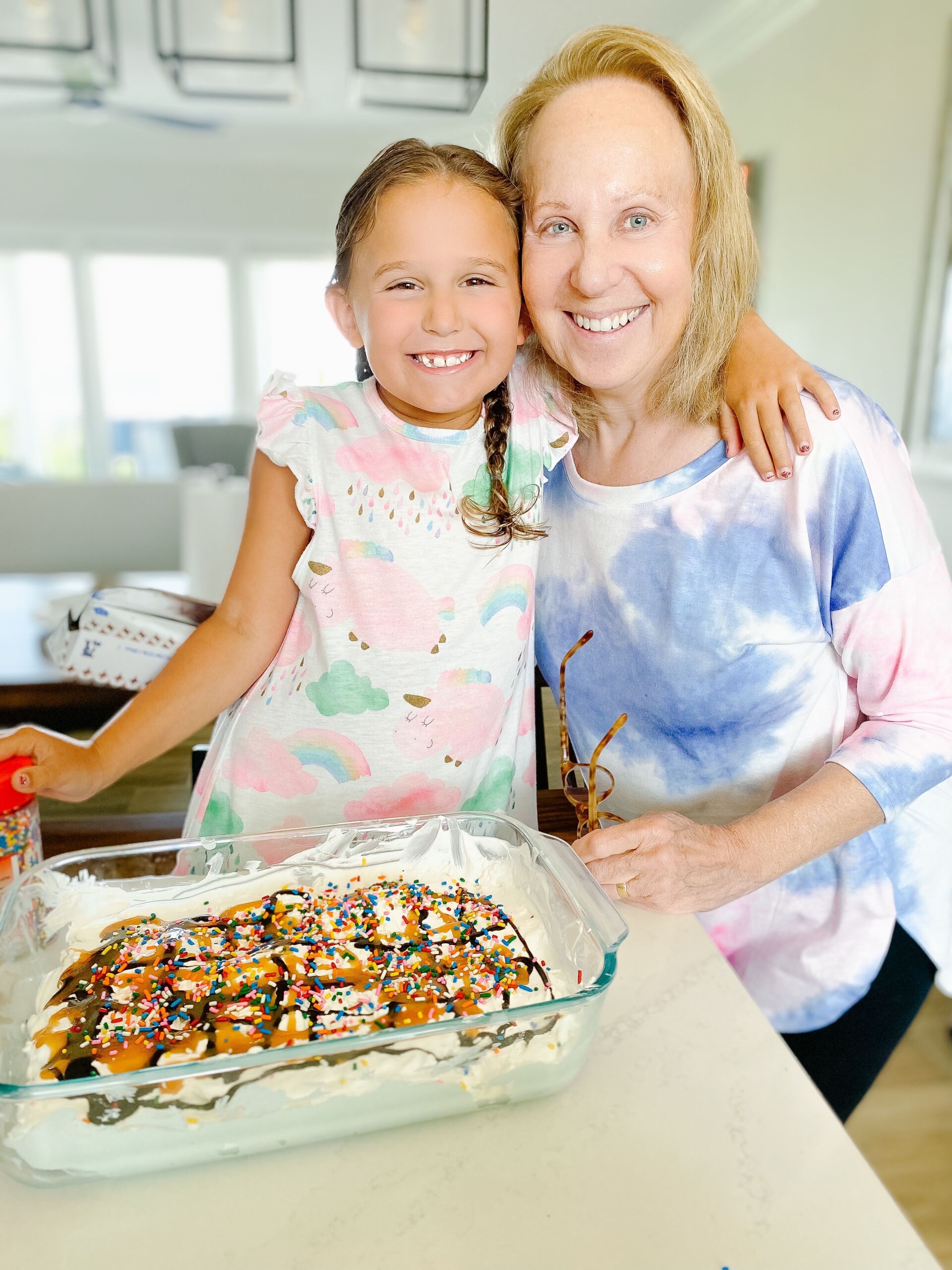 Speaking of traditions, for dinner one night we ate crab salad — Matt's grandmom's recipe that he grew up eating on all his family beach trips!
And of course, Sprinkles had fun too…