We had one heck of an independence day!
Tuesday evening we went on a double date dinner with our friends Laura and Andrew at a new Charlotte restaurant, Fin & Fino. We started with wine flights and cocktails and then devoured some small plates for dinner. Matt and I shared a variety of raw oysters, grilled banh mi shrimp, scallops & latke (my favorite dish) and harmony ridge duck breast (Matt's favorite).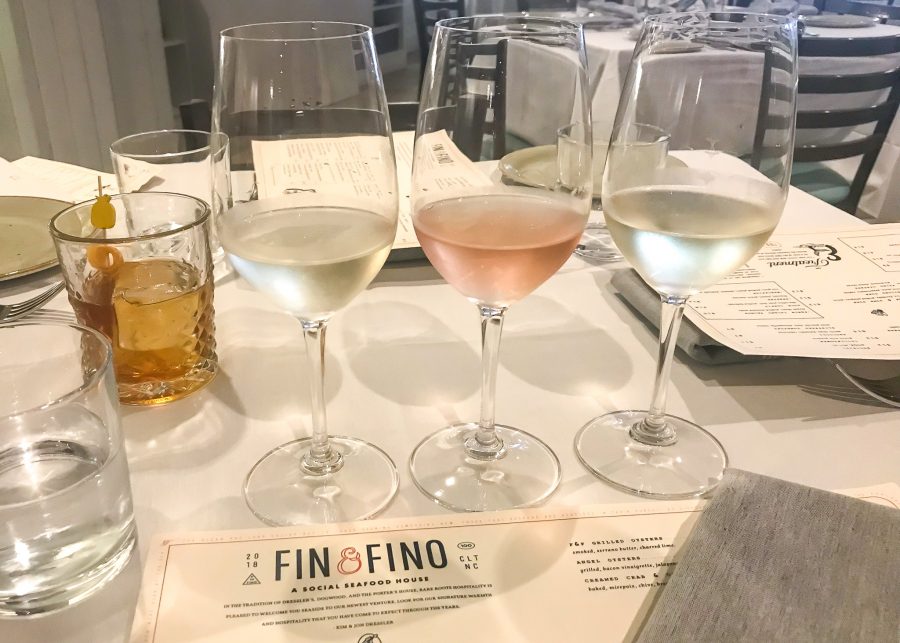 On Wednesday we celebrated America with our friends Sara, Wyn & Ridley. We spent most of the day at the pool. The kids had the absolute best time together…and the adults did too. This is our first summer that we can finally stand more than 3 inches from the kids at the pool and it is amazing — this age is the best. But don't worry, Matt is still always within 12 inches of them at all times. Small steps.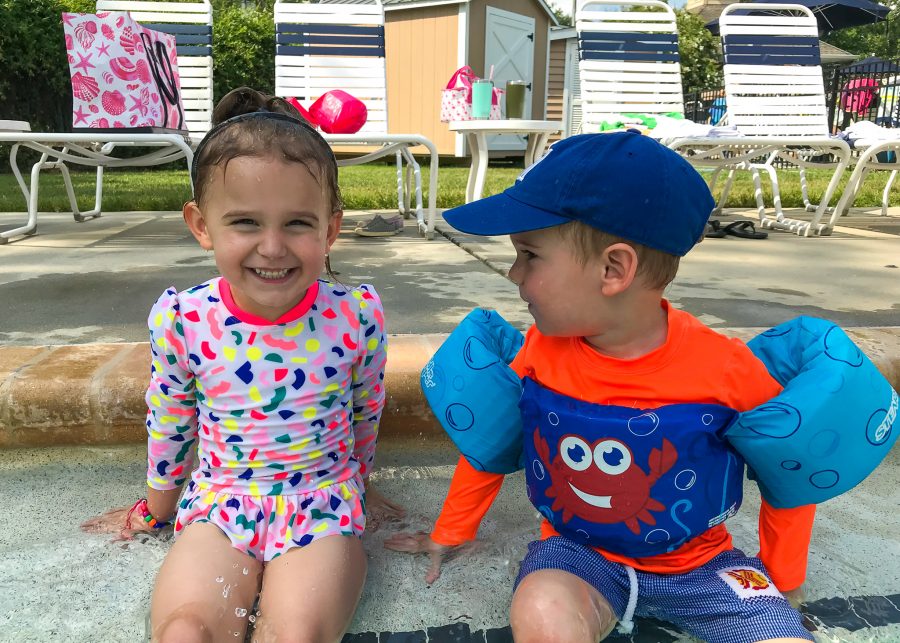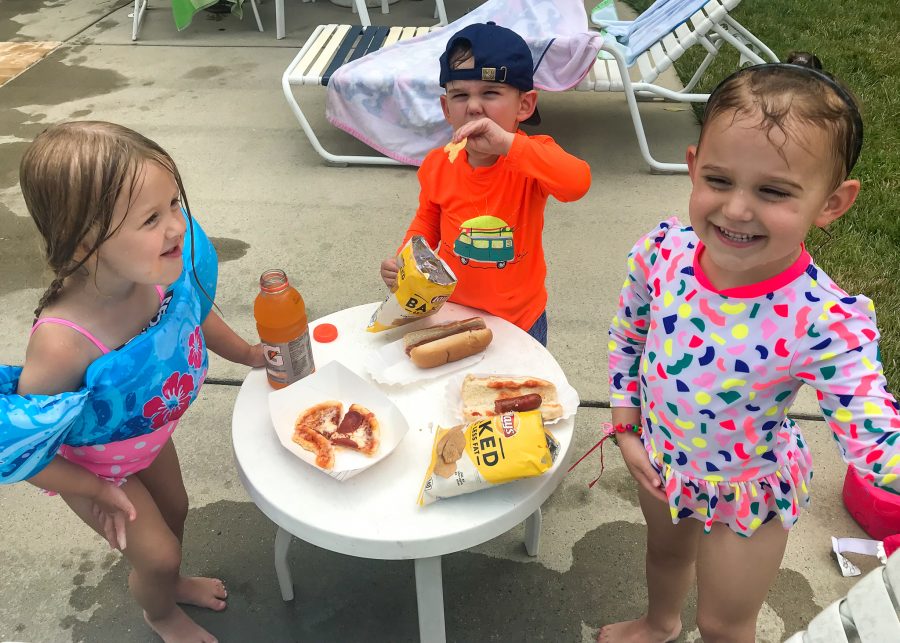 Later that evening we went over to Sara & Wyn's house for dinner and fireworks. Wyn grilled the best wings ever. And I'm still LOL'ing about the fireworks show Matt and Wyn put on together out of a wheel barrow in the backyard. The kids loved it.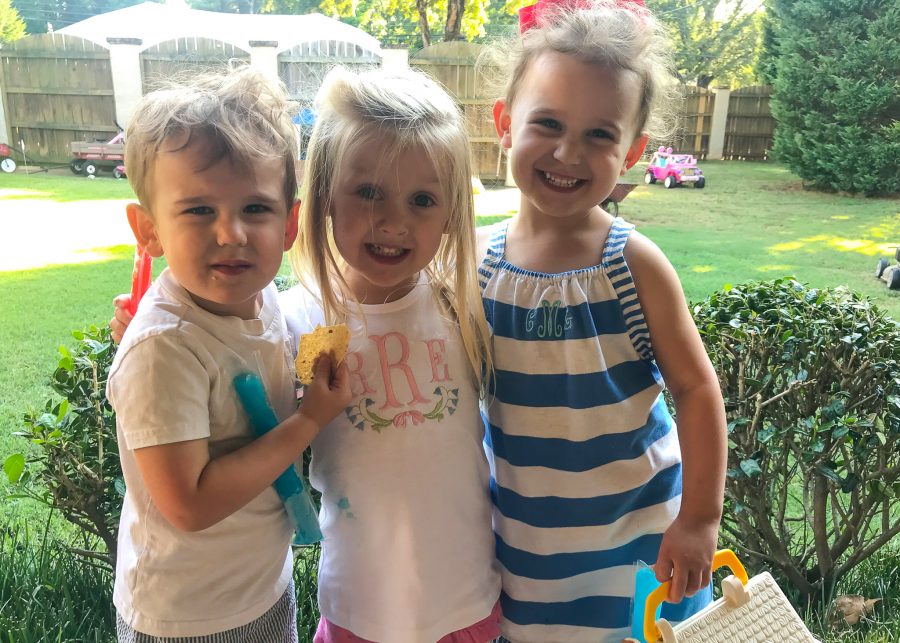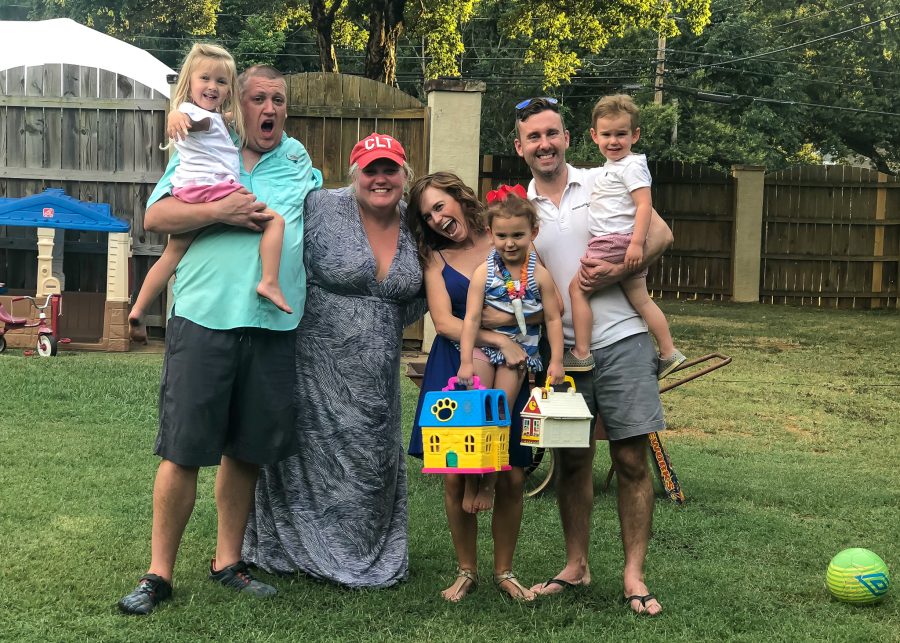 And that was a wrap on our 4th!
Previous 4th of July Celebrations: 2017 // 2016 // 2015 // 2014 // 2013 // 2012 // 2011