Sharing a few of my favorite items and refills from Amazon this month…
One of my very favorite stocking stuffers, this waterproof notepad is something I've needed all my life! I think about SO much stuff in the shower — ideas for Carolina Charm, tasks I need to tackle, items I need to add to my grocery list, etc. And by the time I step out of the shower I totally forget it all. Not anymore! This "shower thoughts" notepad is waterproof and has 40 perforated sheets so you just tear off your note sheet when you're done showering and boom — all the ideas have been saved!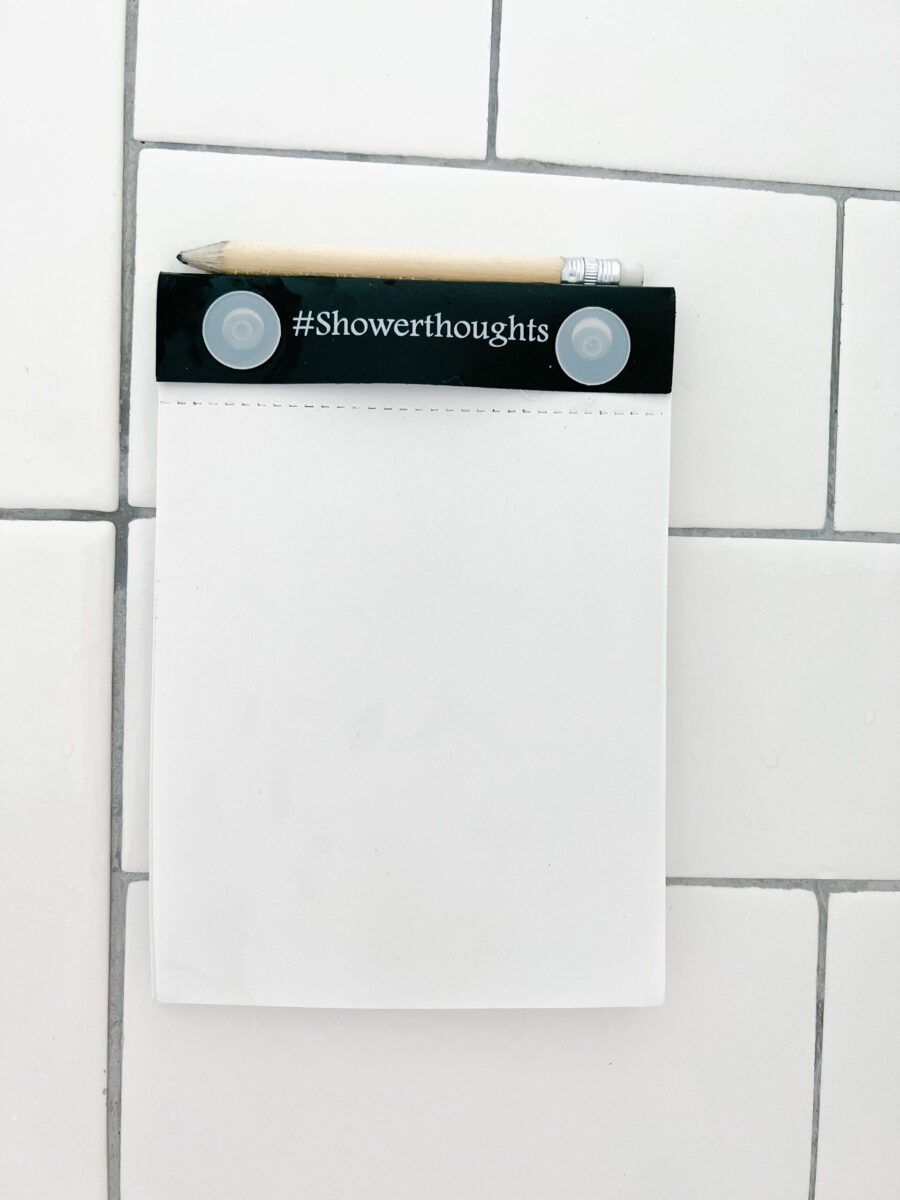 Have you ever buried a Saint Joseph Statue (upside down, facing the house, near the for sale sign) in the front yard of your home for good luck in selling it?! We have — twice now! Although, this week when we buried our statue with the kids, I panicked while reading the directions that we were supposed to DIG UP the statue after we sell the house and bring it to the new house for continued luck…and I think we forgot to dig up our last statue!! AGH!!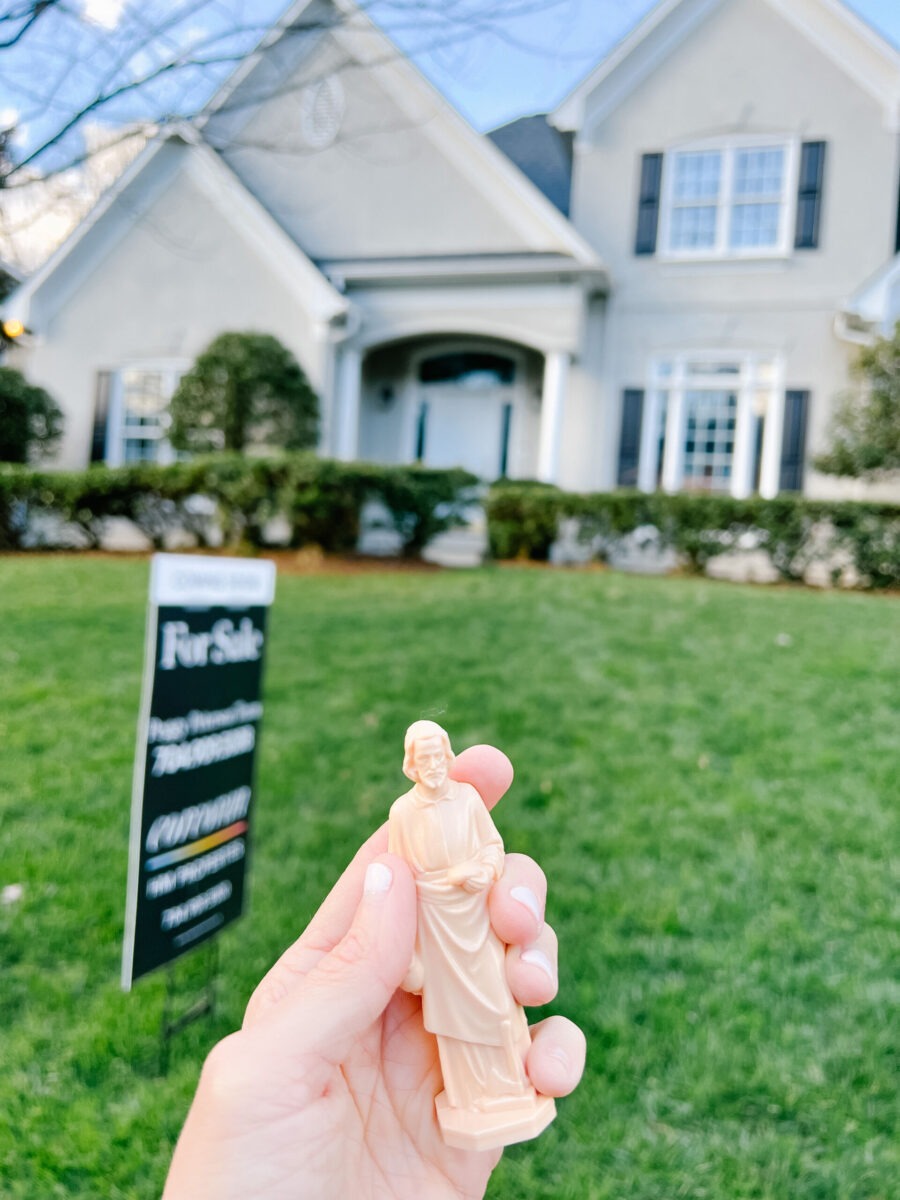 I shared this on Instagram earlier this week but this magic garlic twister is AMAZING. All you do is throw a few cloves into the container and twist! And getting ALL the garlic out is so easy — just make sure to line up the twist correctly and you can scoop it all right out. It's also easy to clean, I toss mine right into the dishwasher. Anyway, this little tool has been a game-changer in the kitchen for me. HIGHLY recommend!!!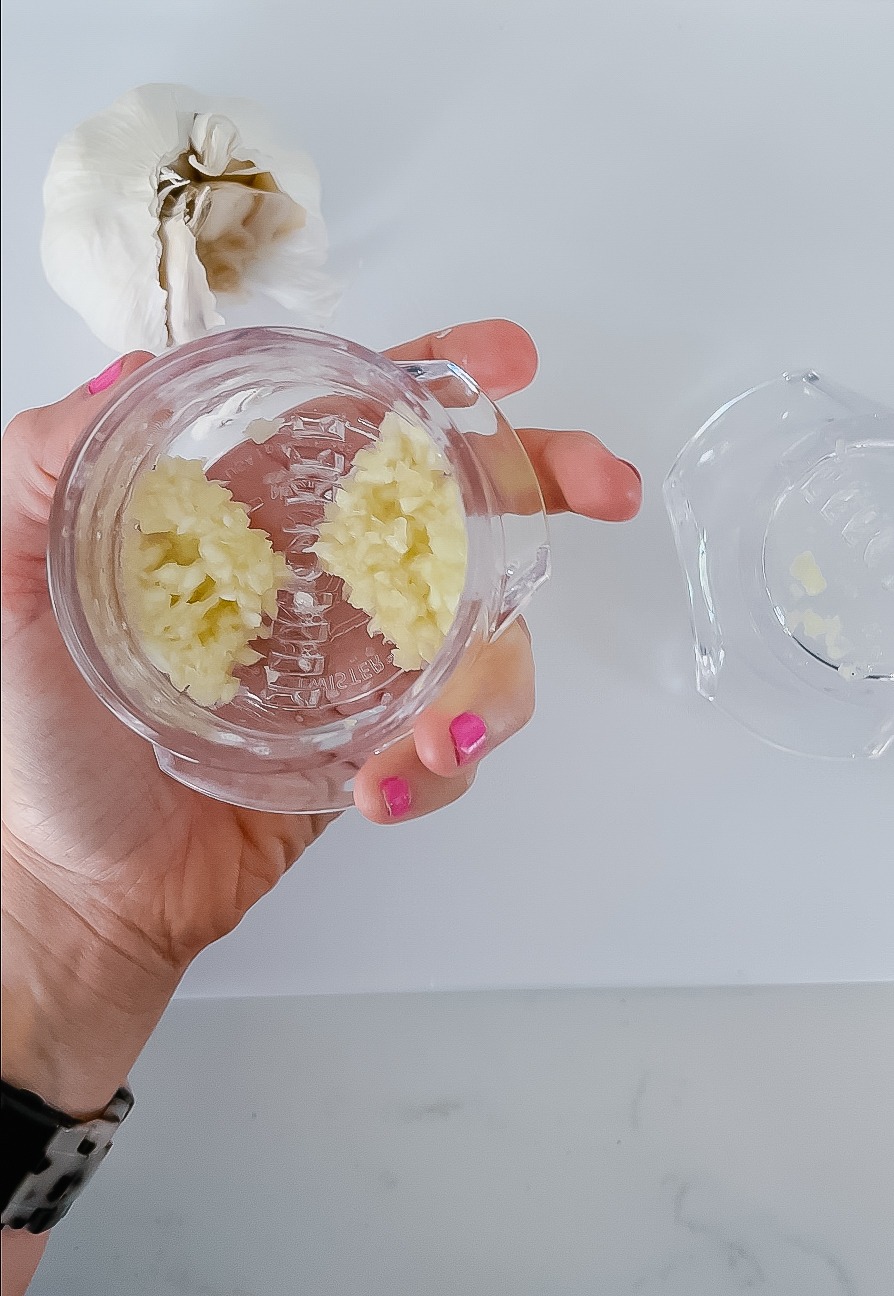 I purchased a new daily planner pad and wanted to share for those of you who like to organize your to-do lists by work and personal. This 6×9 pad breaks out those to do lists into different sections, features a timed daily schedule, and a top 3 priority tracker! I am really loving this new format.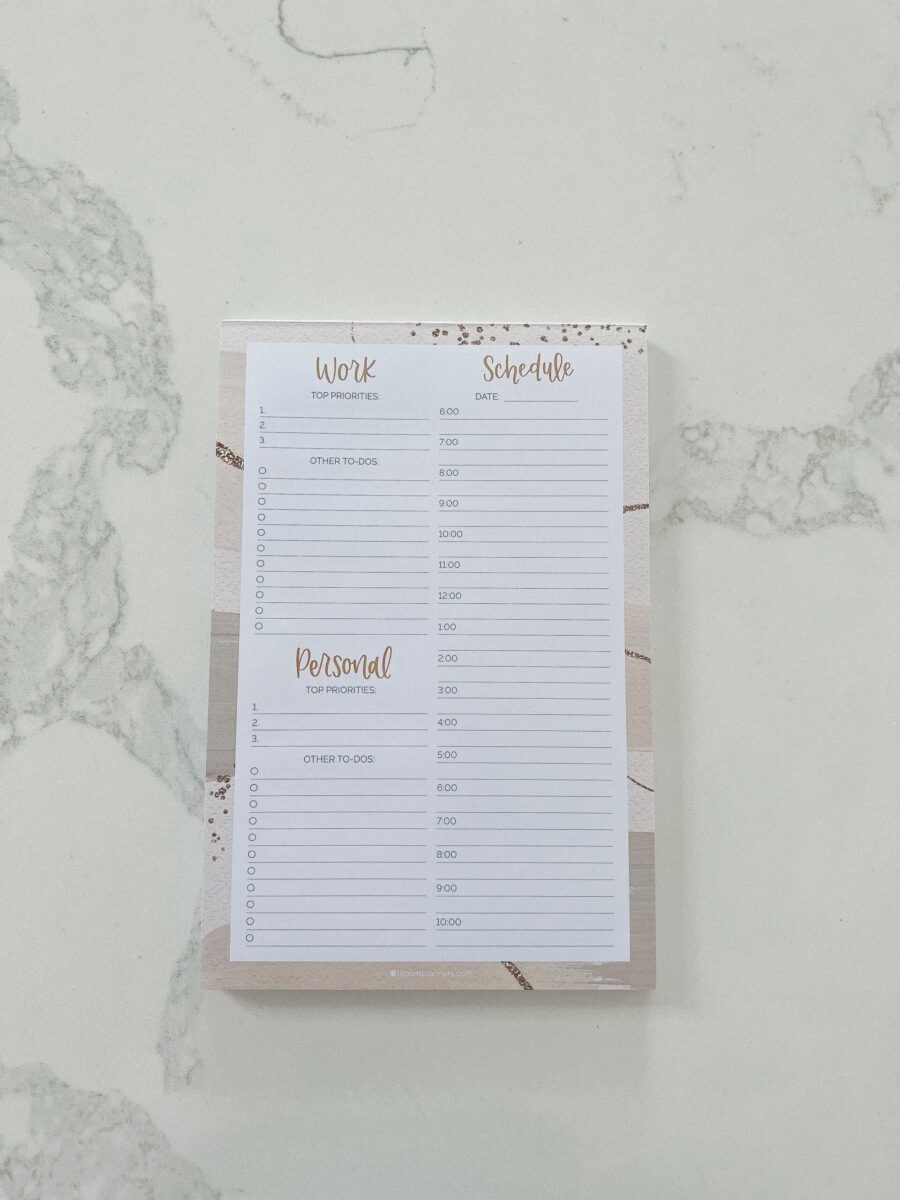 A few months ago I was clearing off old school papers and updating the artwork on our fridge when I noticed our magnets were rusting our fridge doors — specifically, the area under the water dispenser where our kids overflow their water bottles…and water pours down the front of the fridge and gets trapped behind the magnets.
After trying a handful of products with no success, I polled y'all for tricks and recommendations for removing the rust and the overwhelming recommendation was…THE PINK STUFF!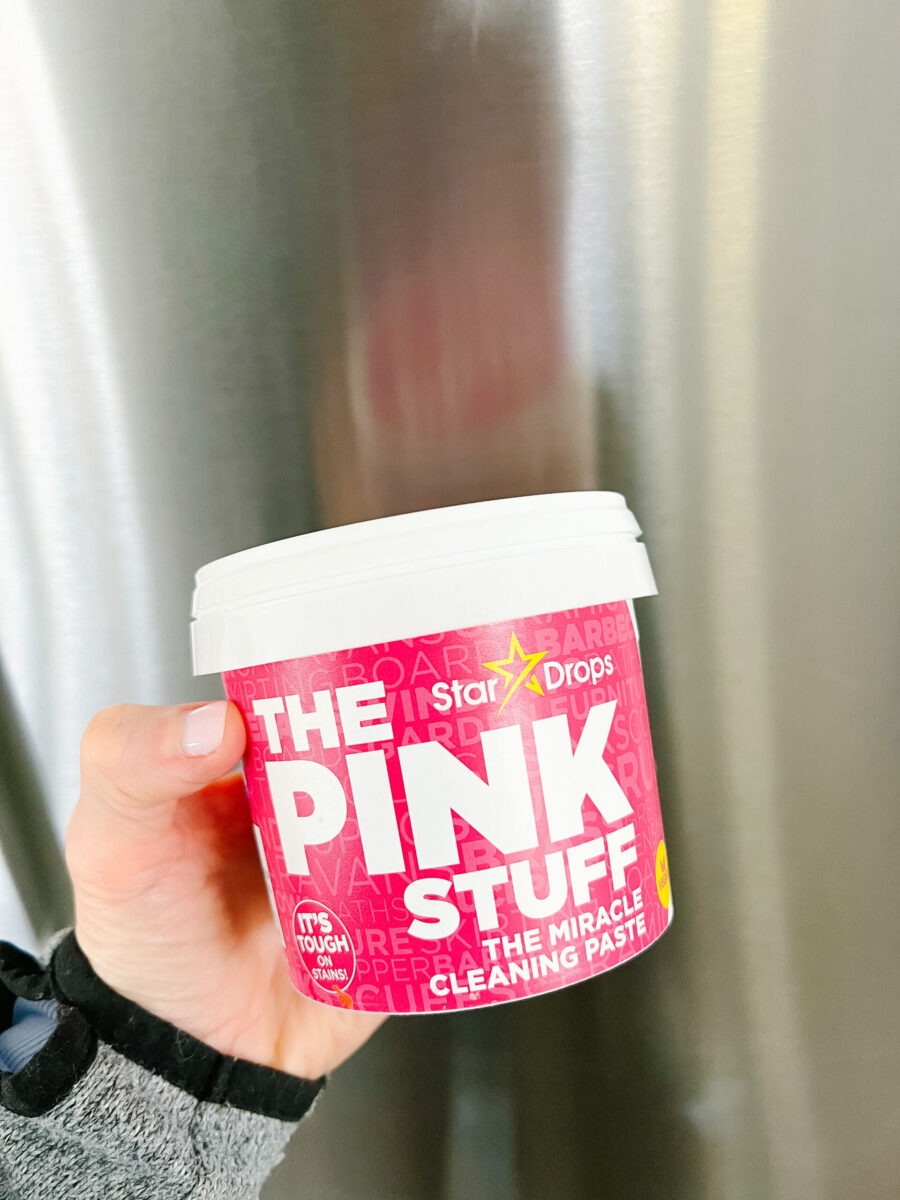 I spent a lot of time this week erasing walls, trim, cabinets, etc. It felt so good to finally check this task off the list. And I'm always so amazed at the power of a Mr. Clean pad. I was able to cross off lots of areas requiring touch-up paint just by using a magic eraser!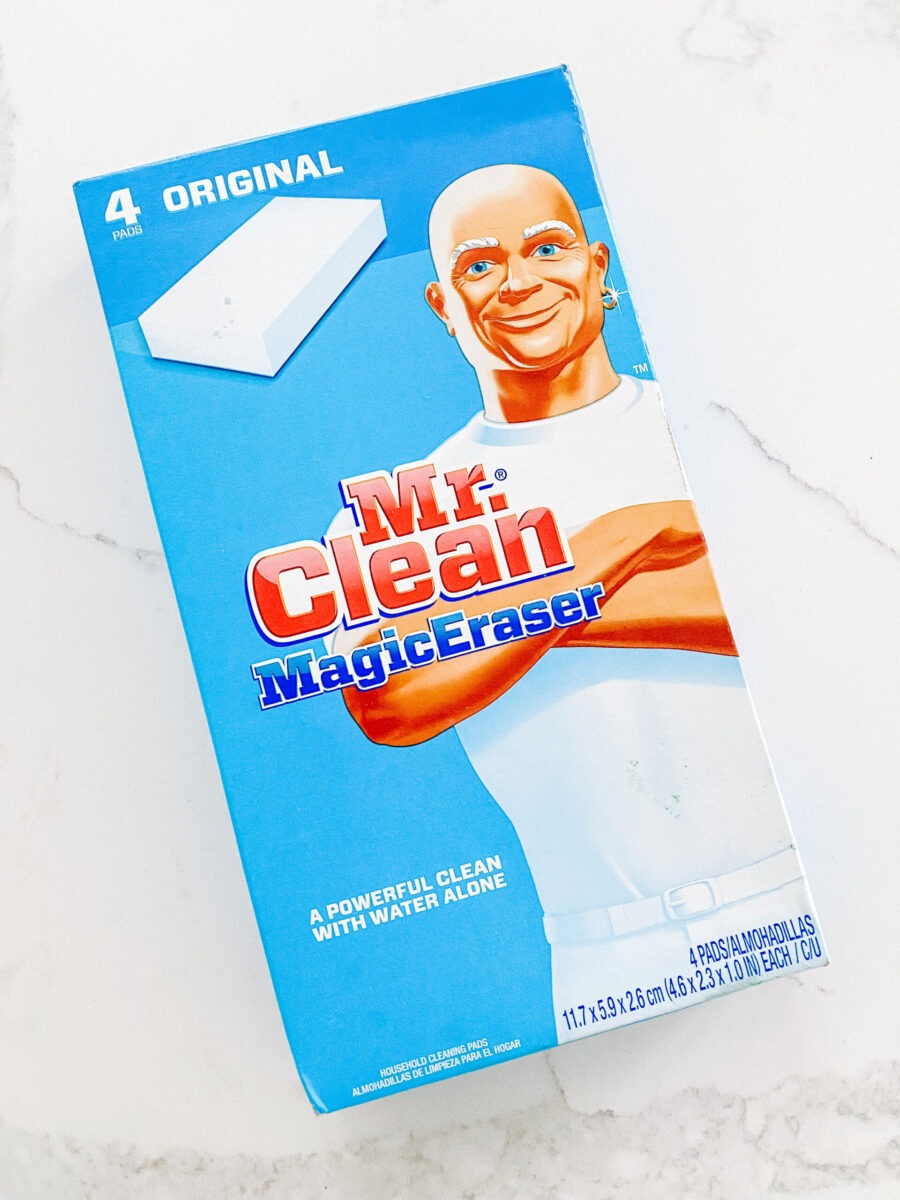 I wanted to share these super fun sun earrings! One of my girlfriends was wearing them recently and I loved them so much. She sent me the Amazon link and the next day they were at my door. Such a good Amazon find!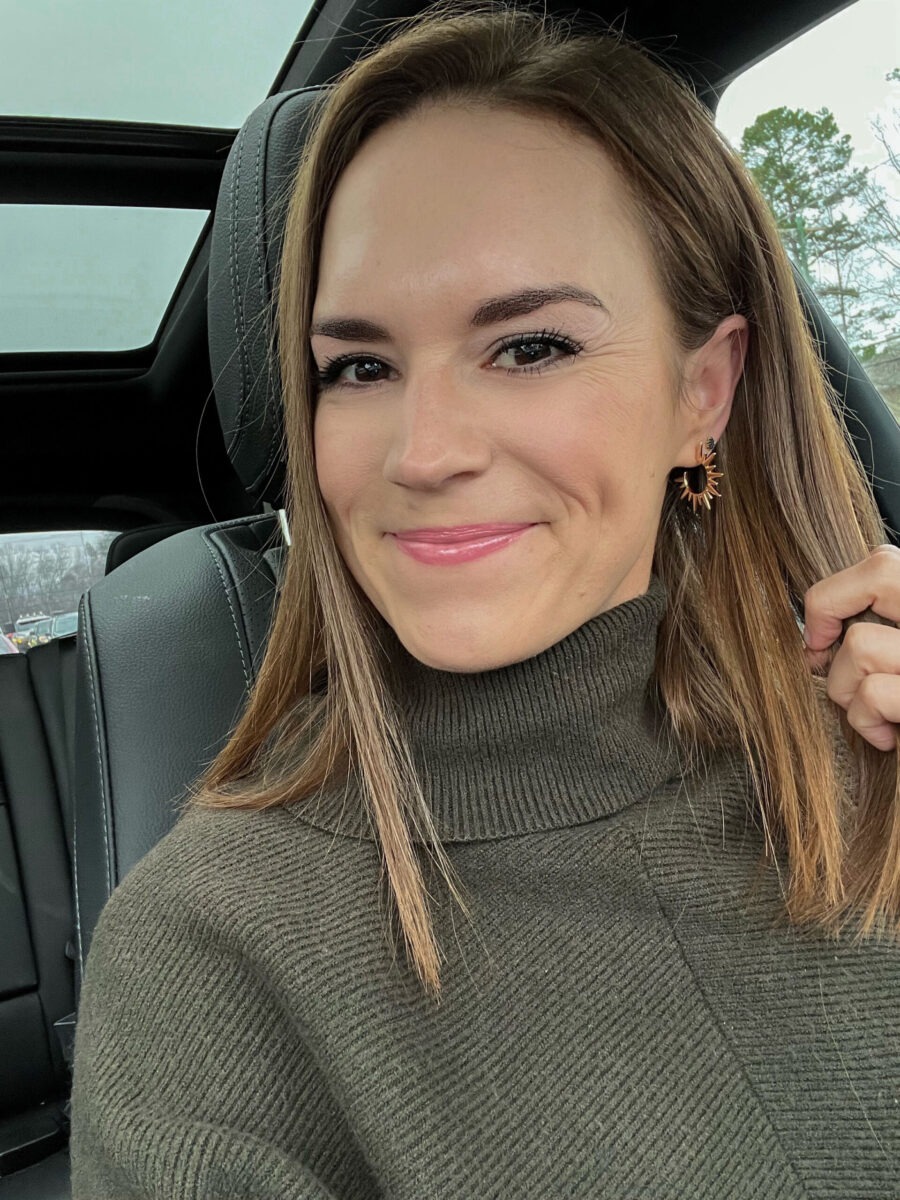 My absolute favorite cocktail glass in my wine cabinet. The gold rim is so pretty and the glass instantly makes any cocktail look extra fancy.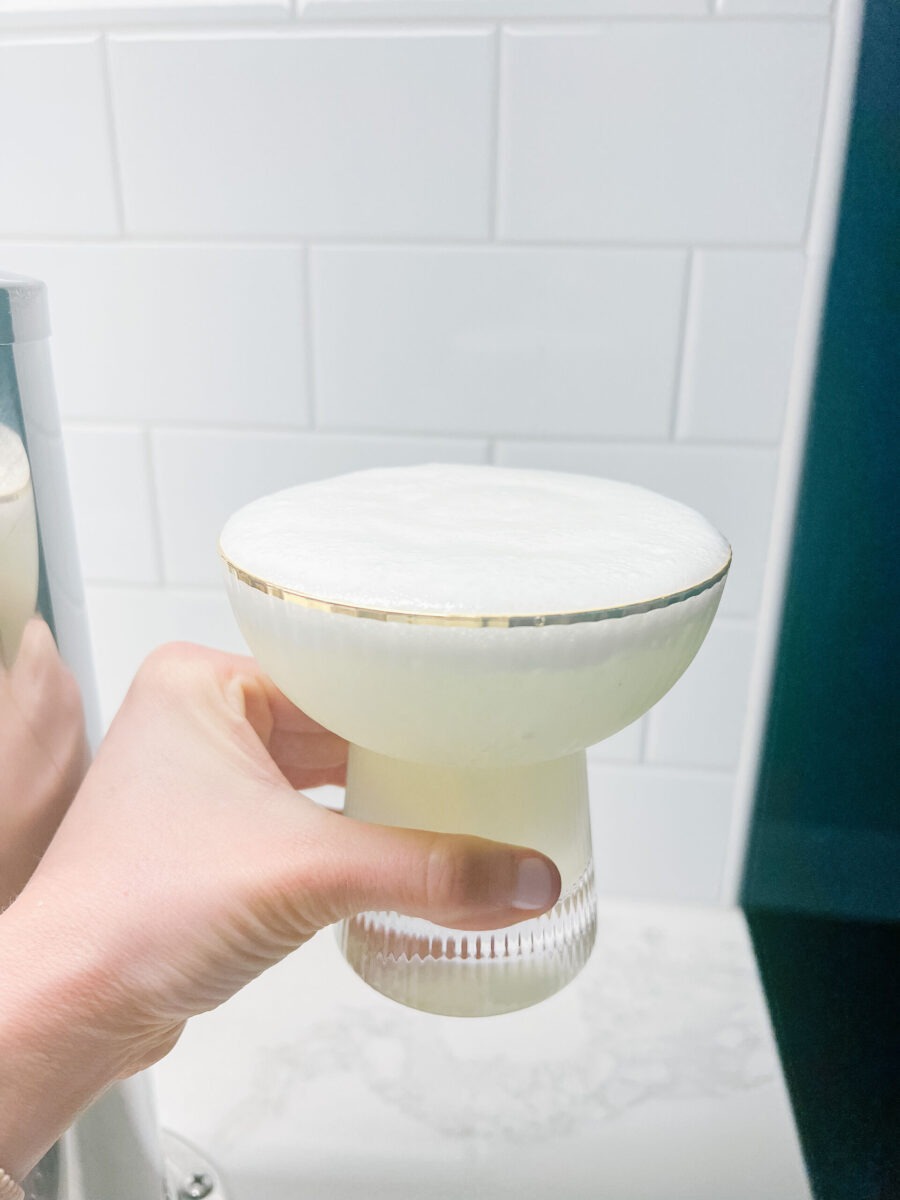 I've purchased a handful of new pairs of leggings over the past few months — some splurge pairs (LuLuLemon, Spanx, and Carbon38) and some more budget-friendly options from Amazon. My favorite splurge pair is definitely the Spanx Booty Boost, but these sculpt leggings from Amazon are a super close second and are much more affordable. They have a great stretch (perfect for squats, lunges, etc.), perfect compression (not too tight), and they don't slide around (I HATE leggings that I'm constantly pulling up or down when I exercise). The quality is excellent (moisture-wicking fabric) and they come in 14 colors. I purchased them in this fun Bright Pink color and the French Blue — LOVE them both!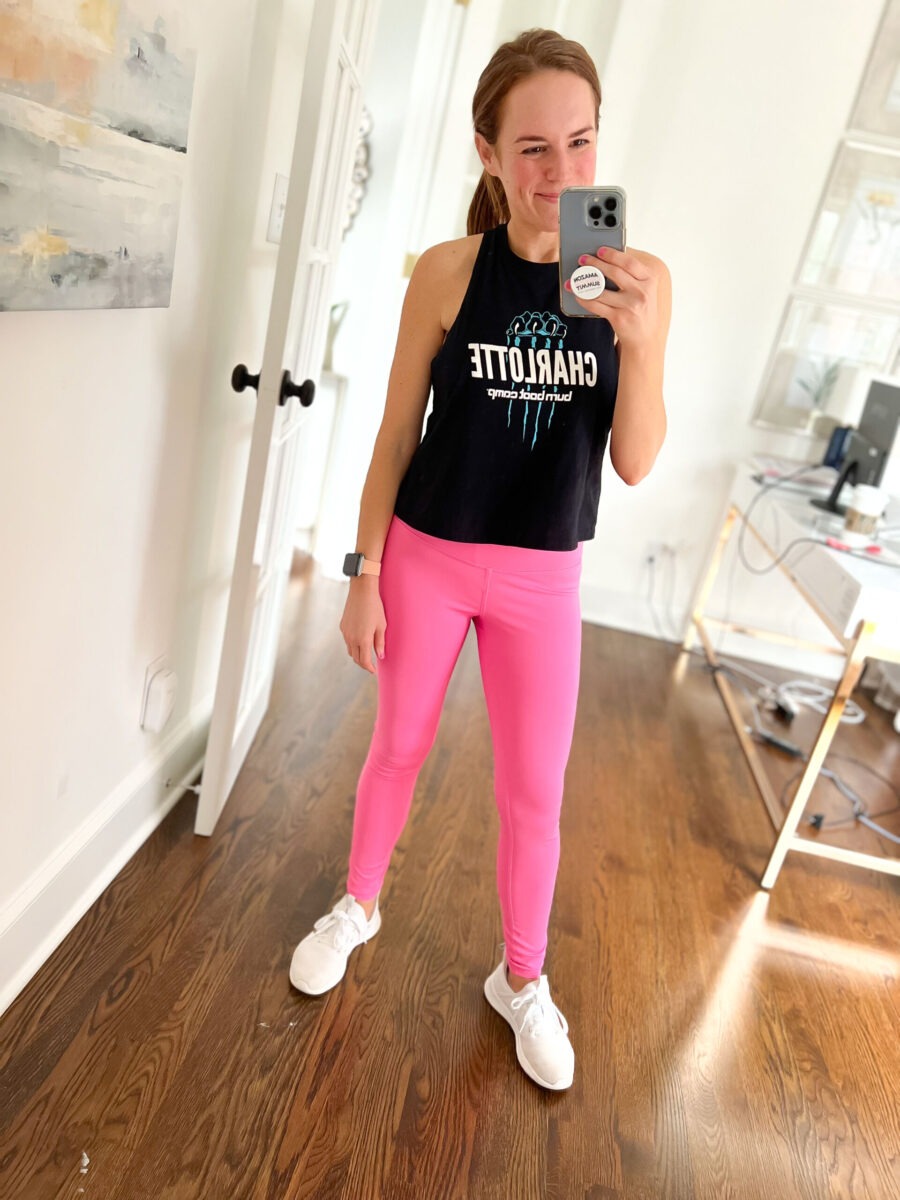 – PRODUCT REFILLS –
My tried and true favorite items I've repurchased from Amazon this month…
My first product refill of the year, I just repurchased my favorite microfiber facials cleansing cloths! I've shared these several times before and featured them in My Favorite Skincare Products post, but these are great for removing makeup, grease, oil and dead skin cells, and exfoliate the skin! I've been using them for years now and still remember after my first use how grossed out I was by the amount of makeup I was clearly not removing before. Every 6 months'ish, I like to retire my set to the "rags for cleaning" bin and purchase a new pack.
And even though I despise laundry, I'm committing to changing out my face towels daily this year to improve my skin and limit bacteria!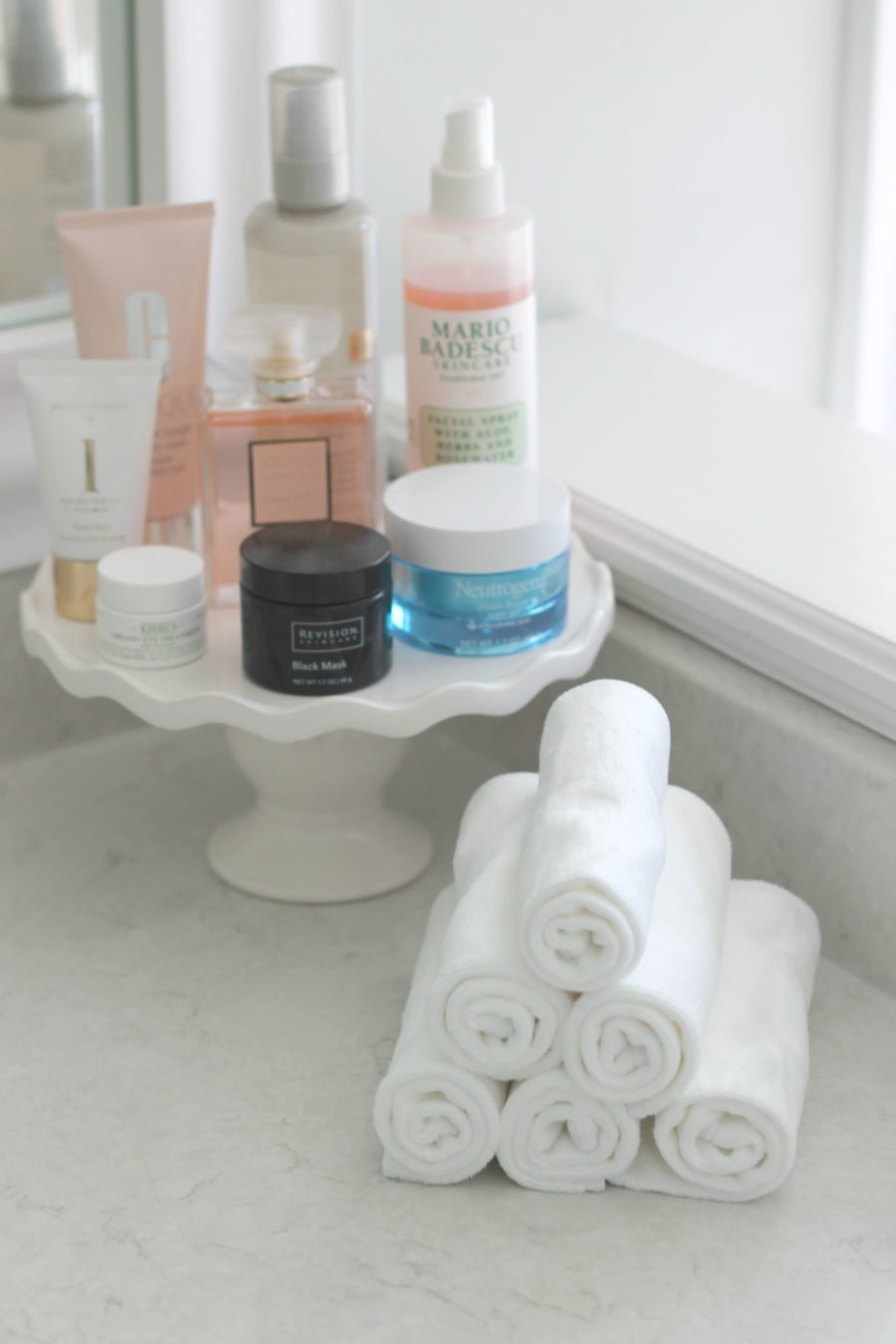 This week I refilled one of my favorite skincare products (since 2020) — M-61 PowerGlow Peels! This face peel wipe is super powerful and I always feel a huge difference after using (especially the next day). Each wipe is a 1-minute, 1-step exfoliating glow peel with glycolic, vitamin K & chamomile.
Tip: I cut my wipes in half to get two uses out of each treatment.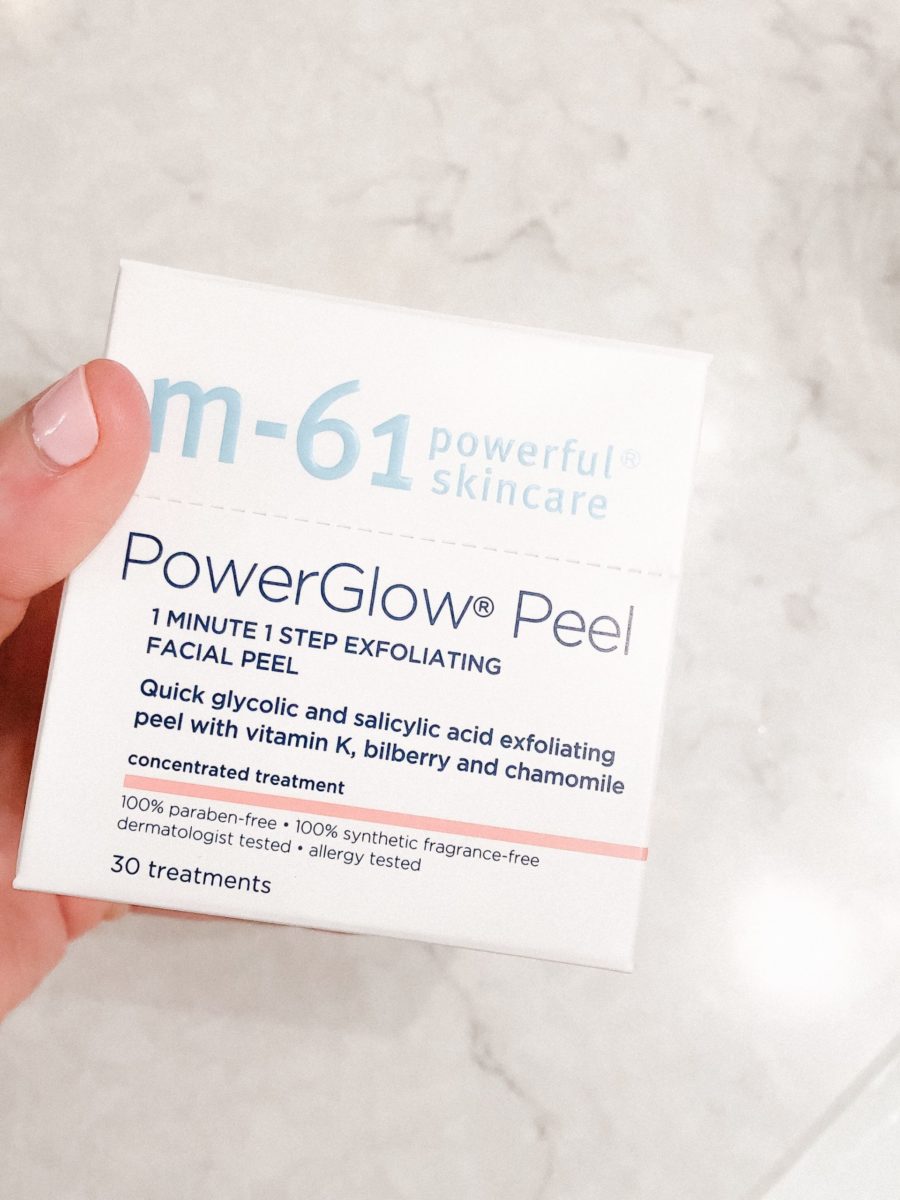 After my workout, I love to make a smoothie with Orgain vanilla sport protein powder. It doesn't have a chalky taste, is plant-based/vegan, and is loaded with protein.
Protein Smoothie (47 grams protein)
2 scoops protein powder
8 oz unsweetened almond milk
3/4 cup Chobani plain greek yogurt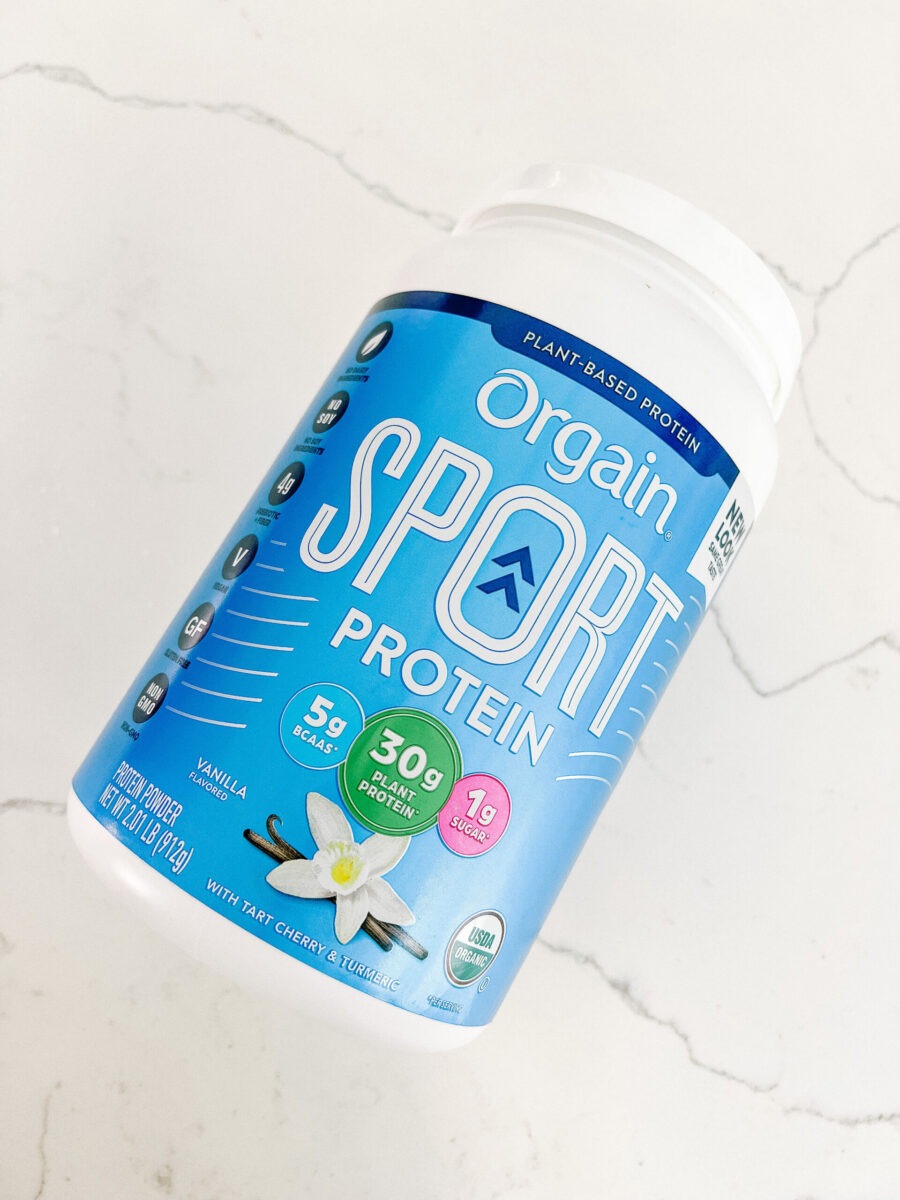 Posts You May Also Like