We spent most of our last week of summer in Florida visiting my family. It was the only week of summer we didn't have a camp booked for Caroline and we wanted her last few days of her first summer break to be special, so we decided to head to Orlando kind of last minute. The last time my family was all together was Christmas so it was a much needed family reunion!
Although it was a pretty tough secret to keep, we decided not to tell my sister we were coming down and worked with Ryan to surprise her. Originally, we were planning to just show up at their house and ring their doorbell, but when mom agreed to keep all the kids for the night we quickly jumped on that opportunity. Since Caroline was born, we've actually never spent time away from our kids together as just couples, so Lindsey never saw this surprise coming.
We drove down super, super, super early in the morning on Saturday so we could arrive with plenty of afternoon sunshine time. After the long drive down we finally arrived into town, quickly dropped half of our bags (and the guinea pig) off at my parents house where my brother was waiting to see the kids, then headed to Lindsey and Ryan's house right down the street where mom was keeping all 4 kids for the night. Super Grandma! The kids went absolutely wild as soon as they saw each other.
Meanwhile, Lindsey and Ryan were relaxing poolside on a little staycation…when Matt and I showed up and asked if the seats next to them were available…(Ryan caught the surprise on video)! It. Was. Awesome.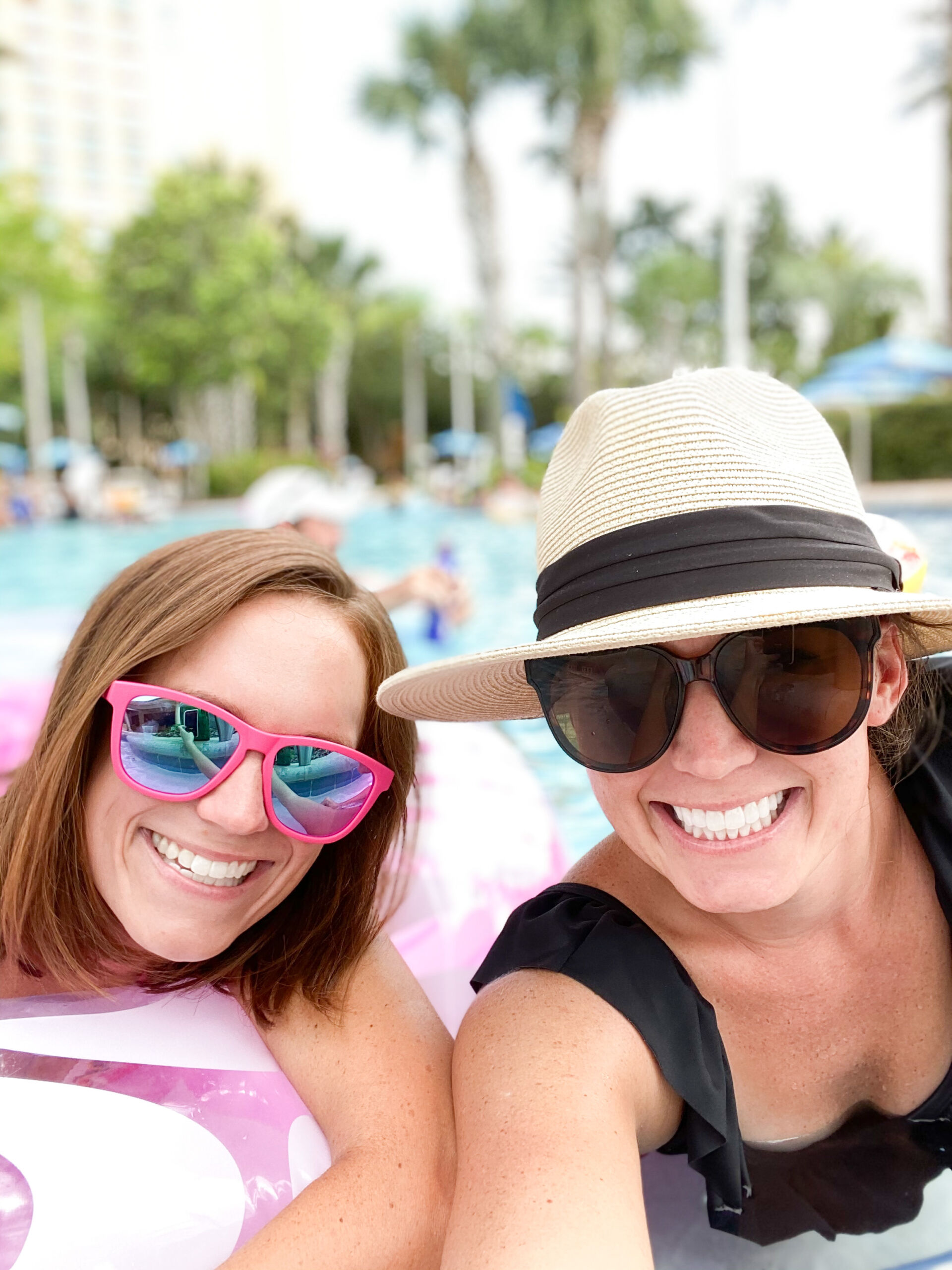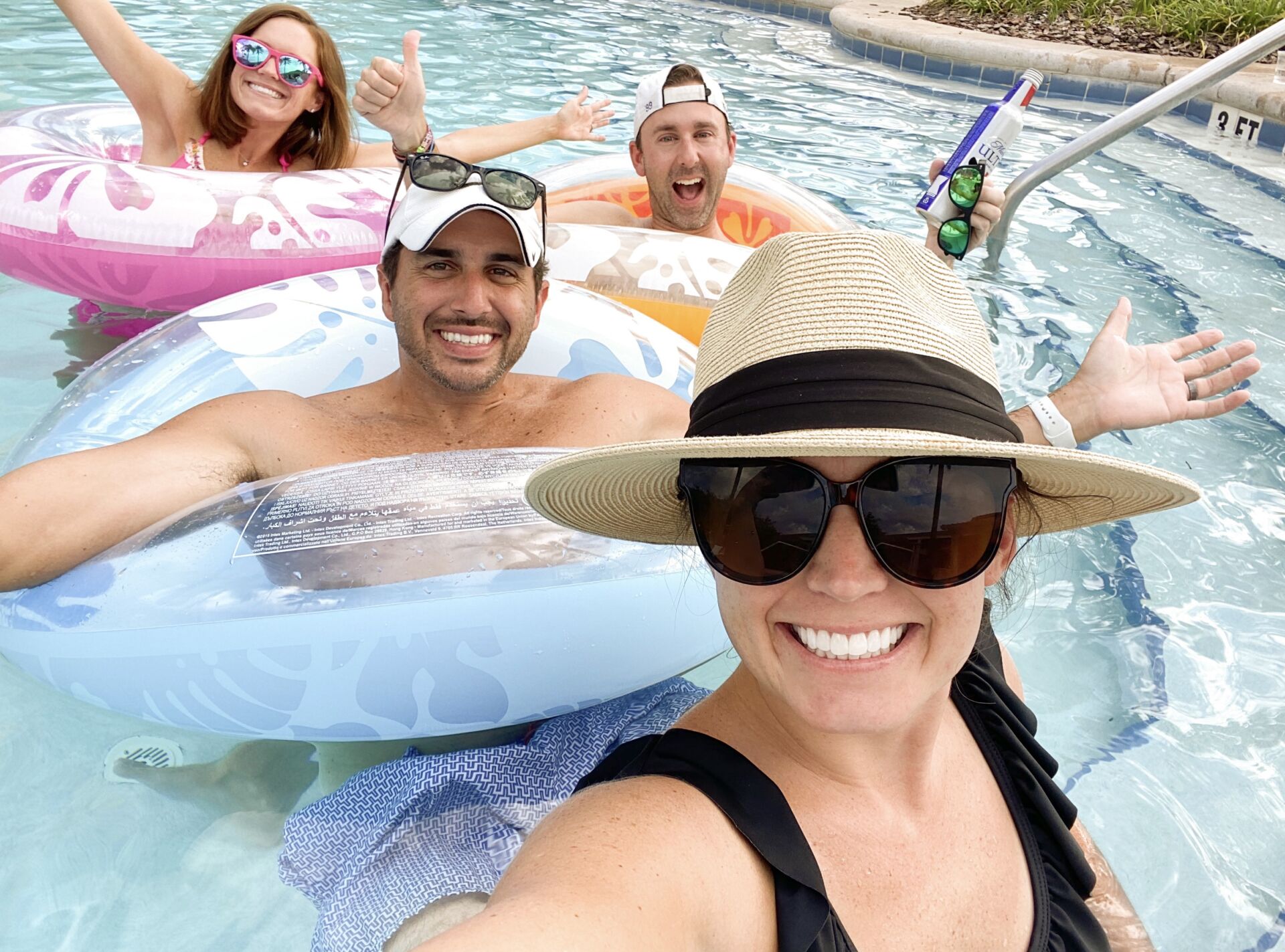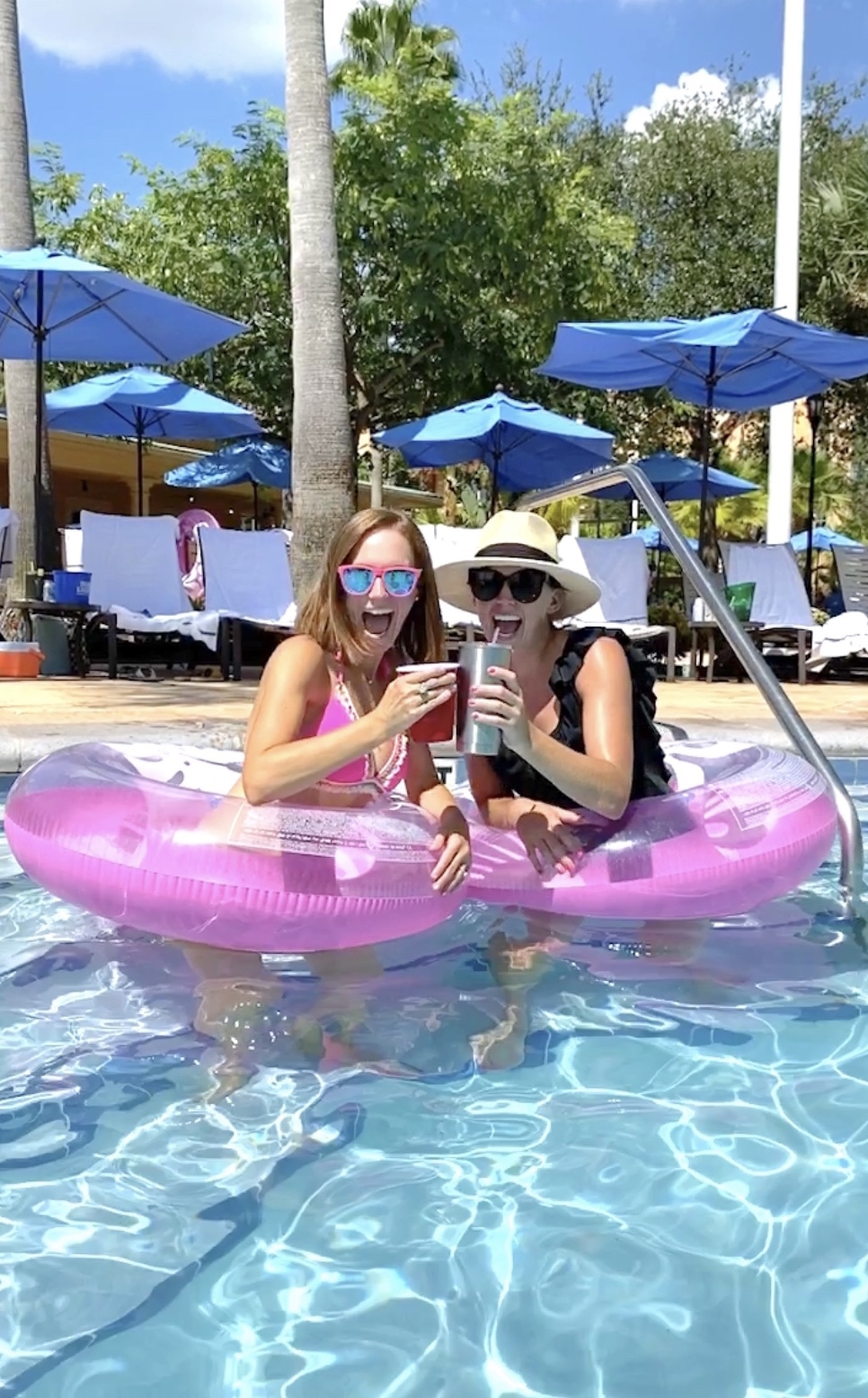 With the exception of one PTO day, Matt and I had to work all week, as did Lindsey and Ryan, so each morning we drove over to Lindsey and Ryan's house to set up our work stations for the day. Meanwhile, mom watched all the kids for us all day long which we were incredibly thankful for. At the end of each day we packed up and headed back to my parents house, let the kids swim and Uncle Nick came over each night to hang out.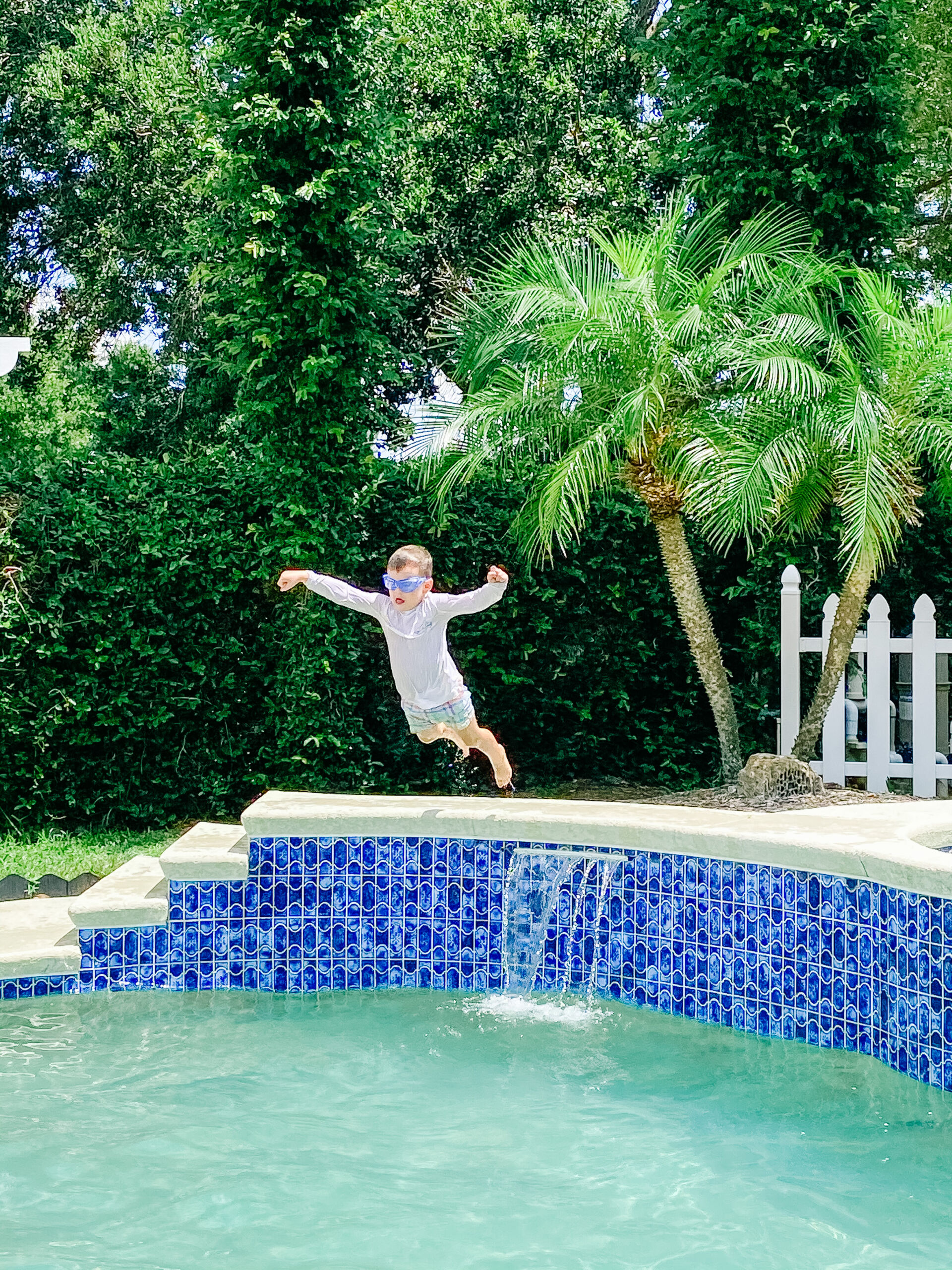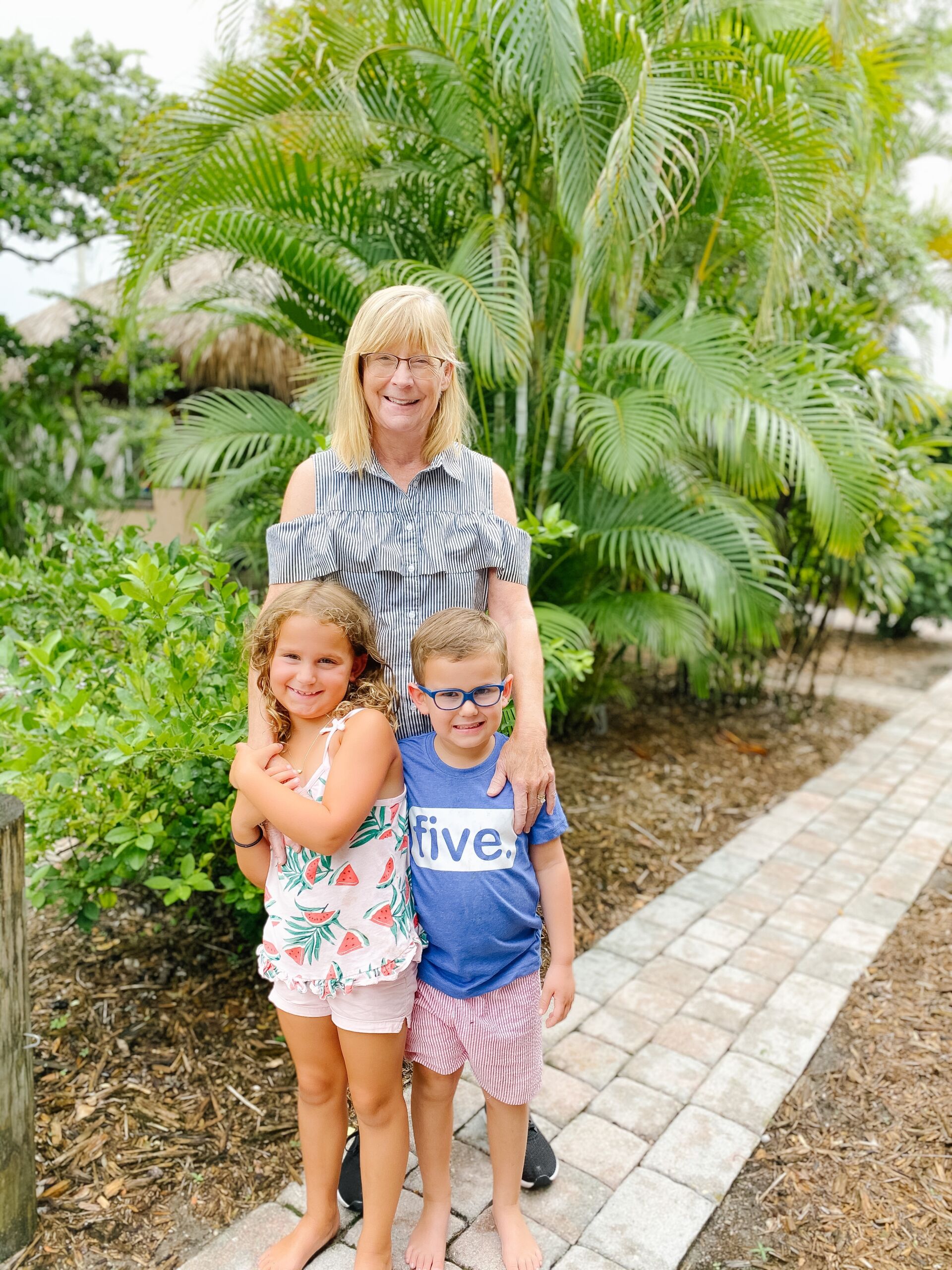 Before dad passed, he spent a LOT of time training Ian on how to cook the Sandroni Steak…and he's nailed it.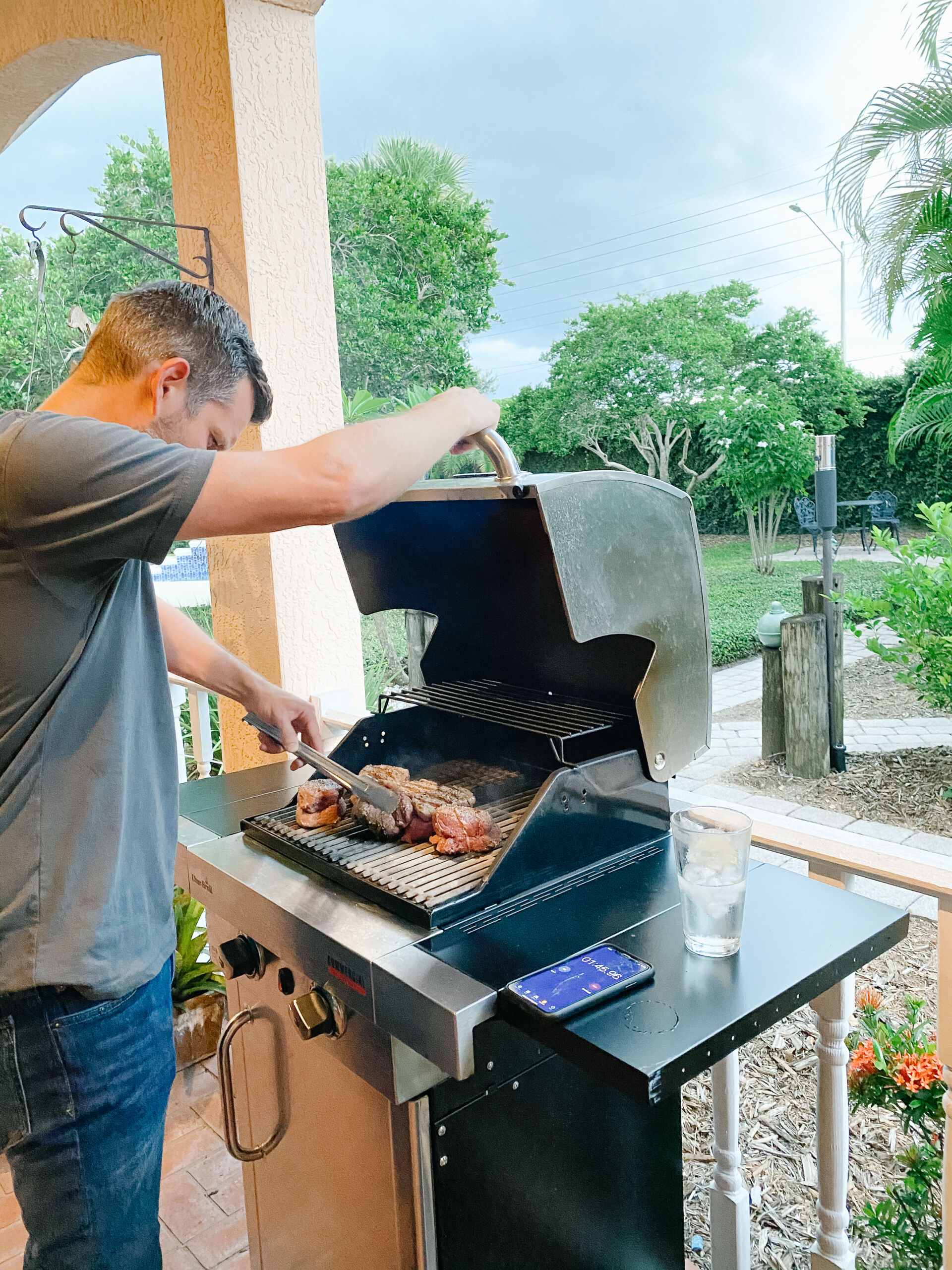 We were so excited to take a day off work and go to the beach while we were home. It was the most perfect day teaching the kids how to boogie board.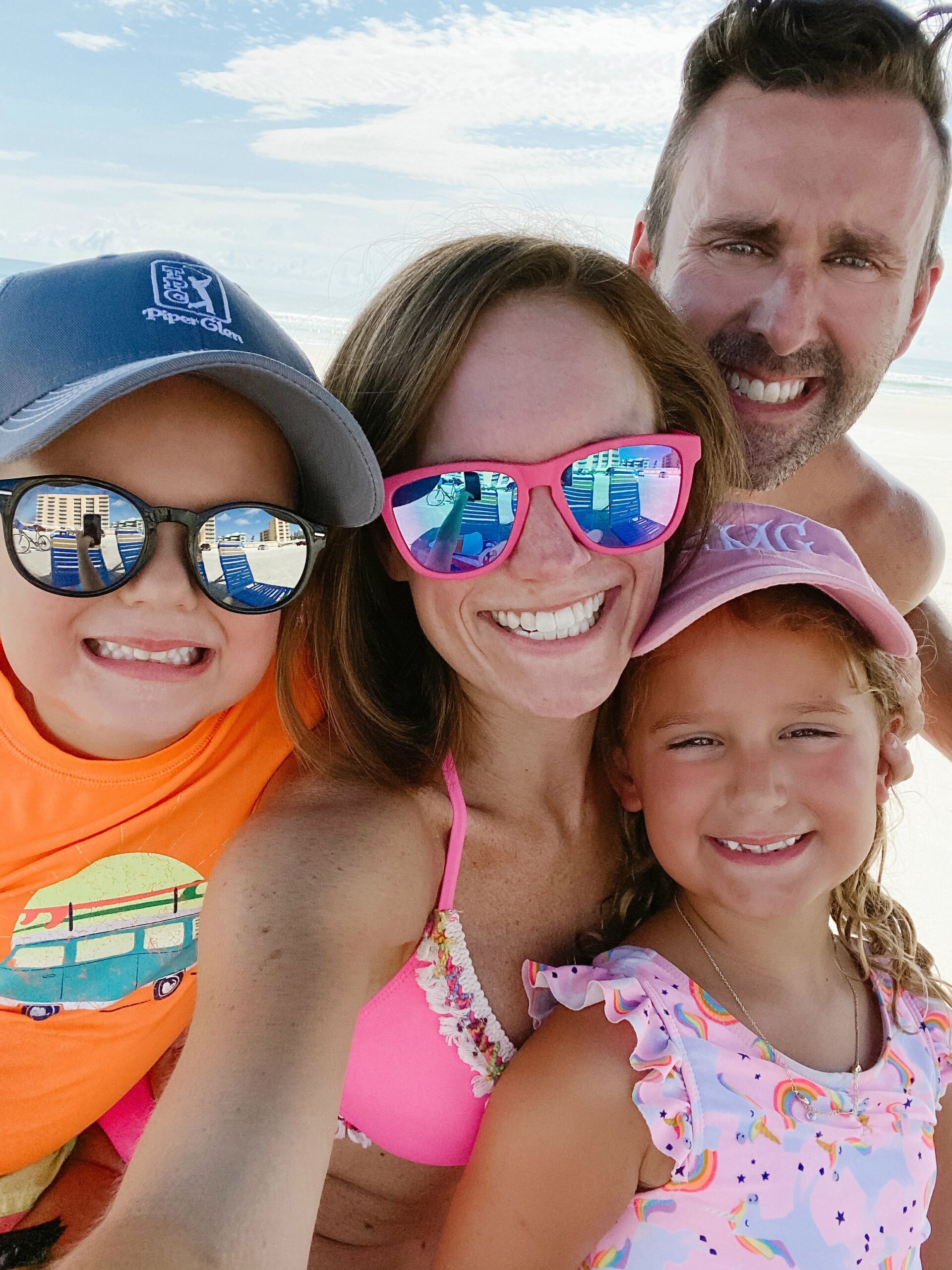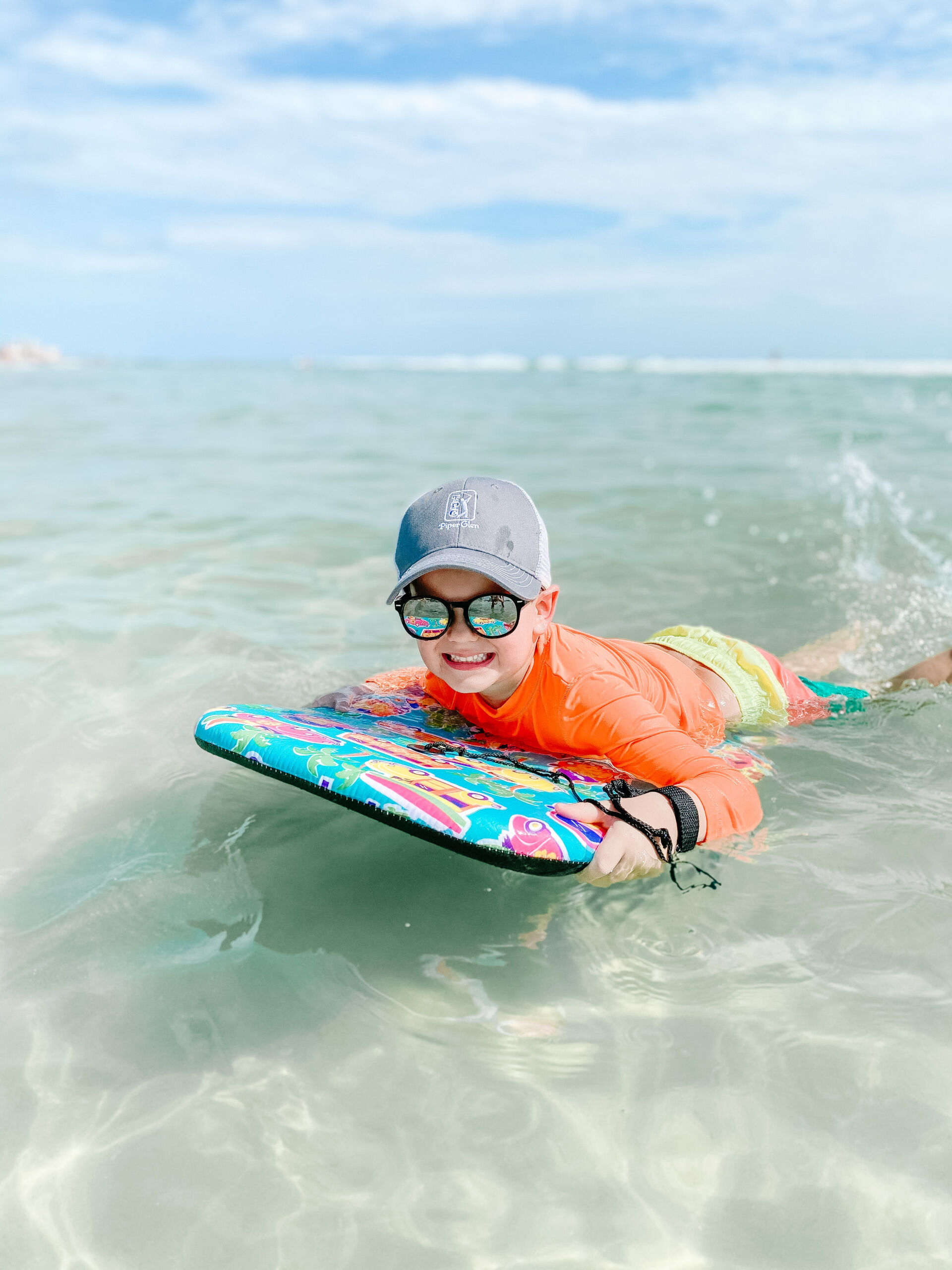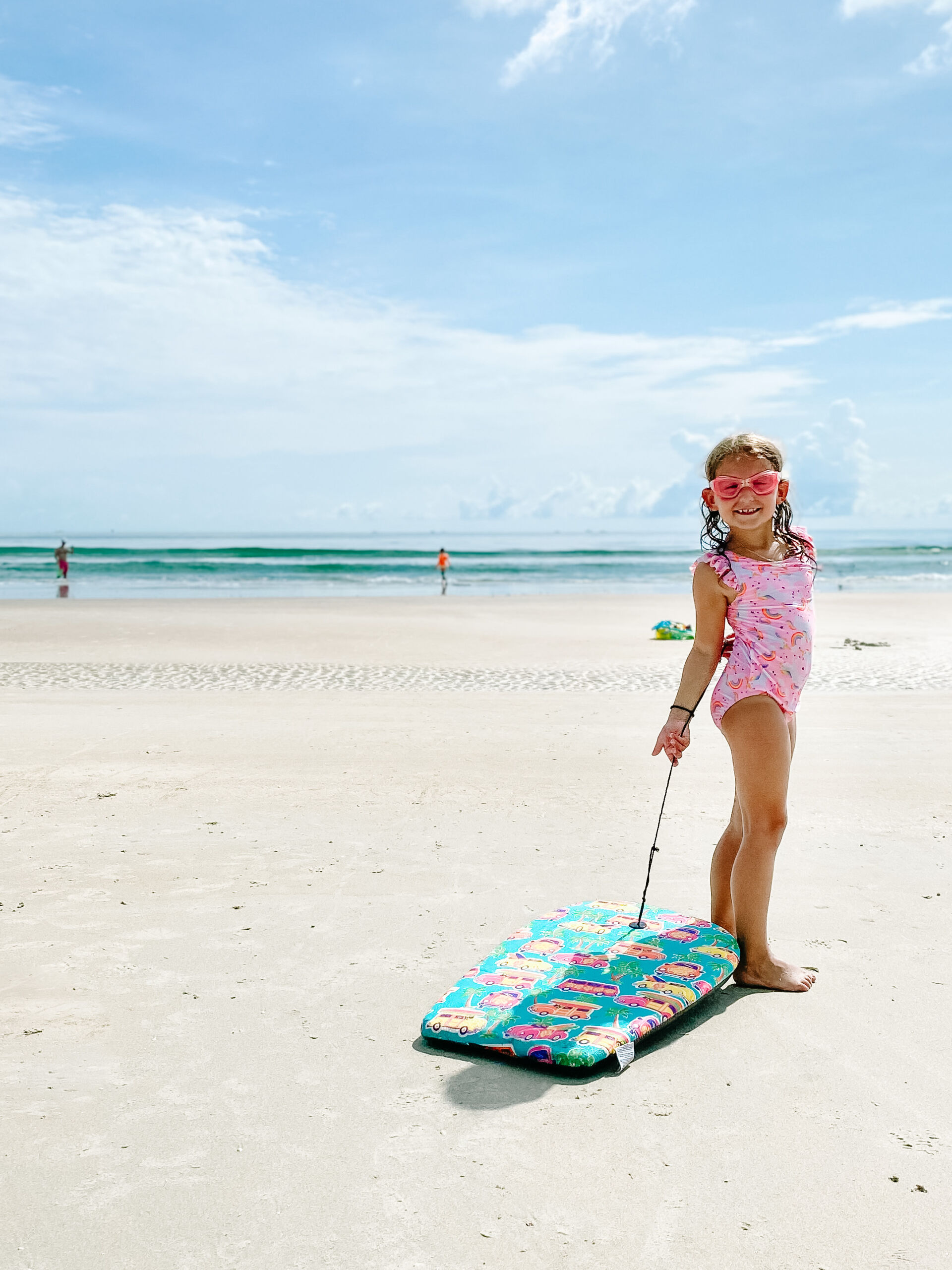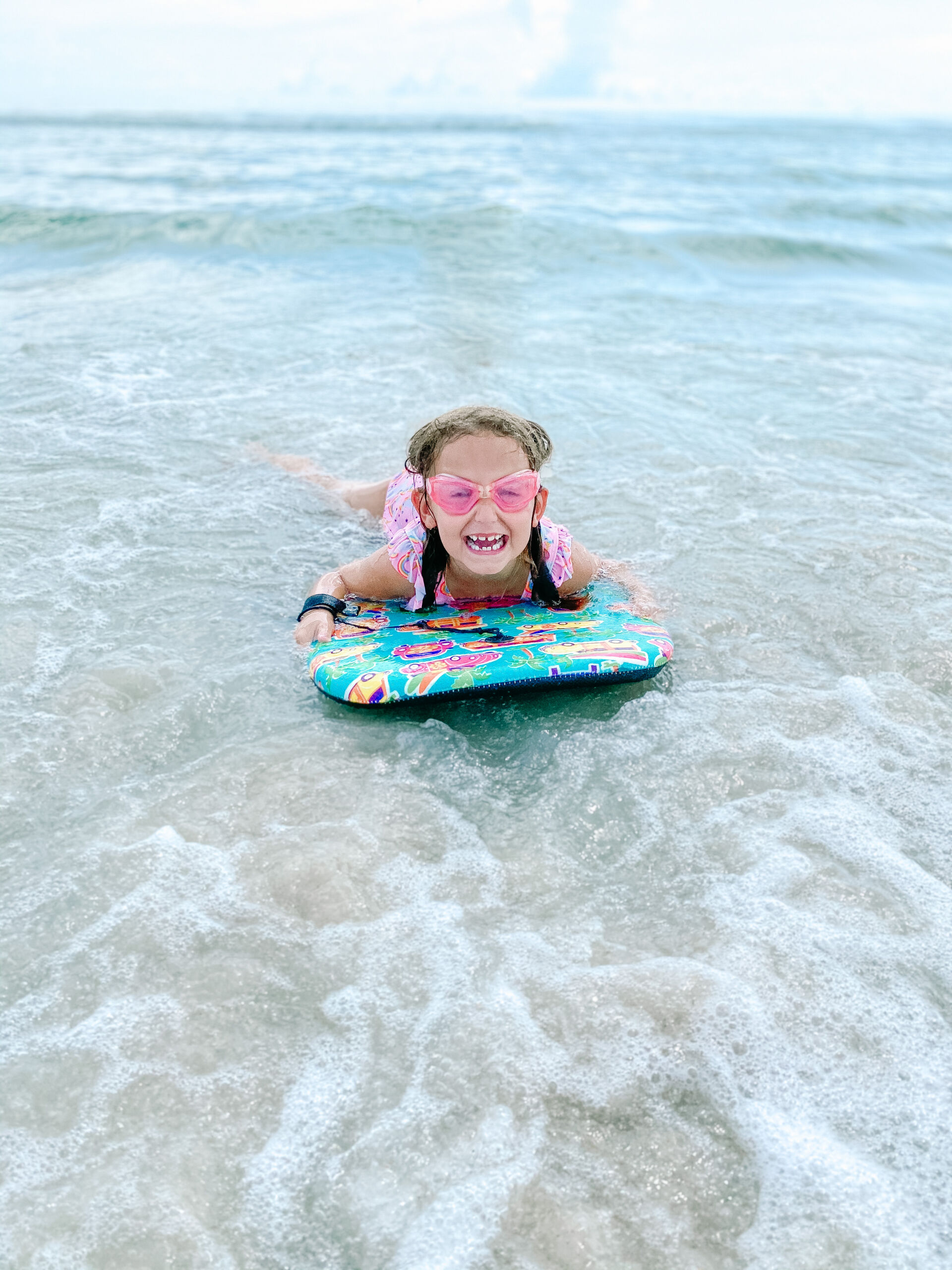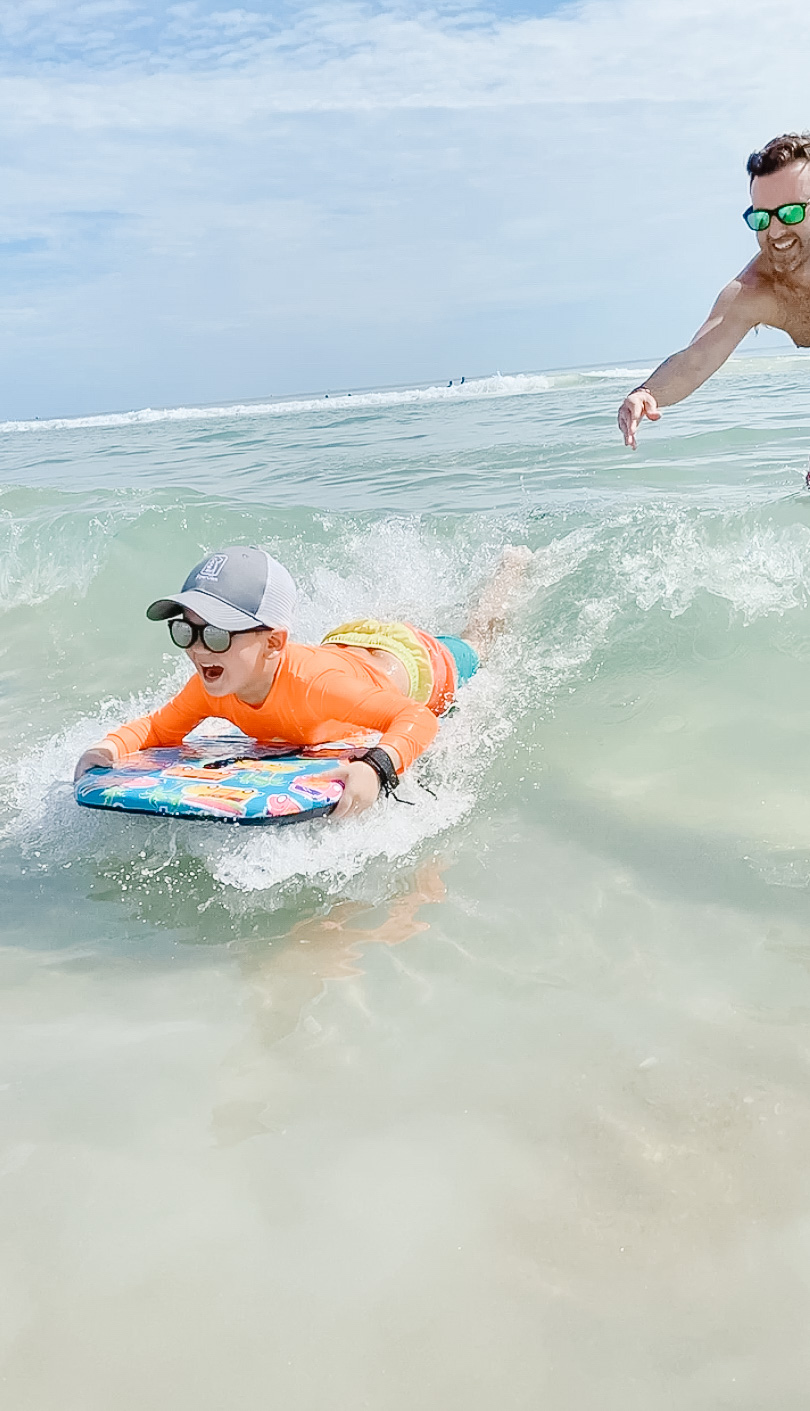 On our last night, mom took the whole family to dinner. Over the years we've all given my parents gift cards to their favorite restaurant, so it was bittersweet that mom got to cash a handful of them in as a family.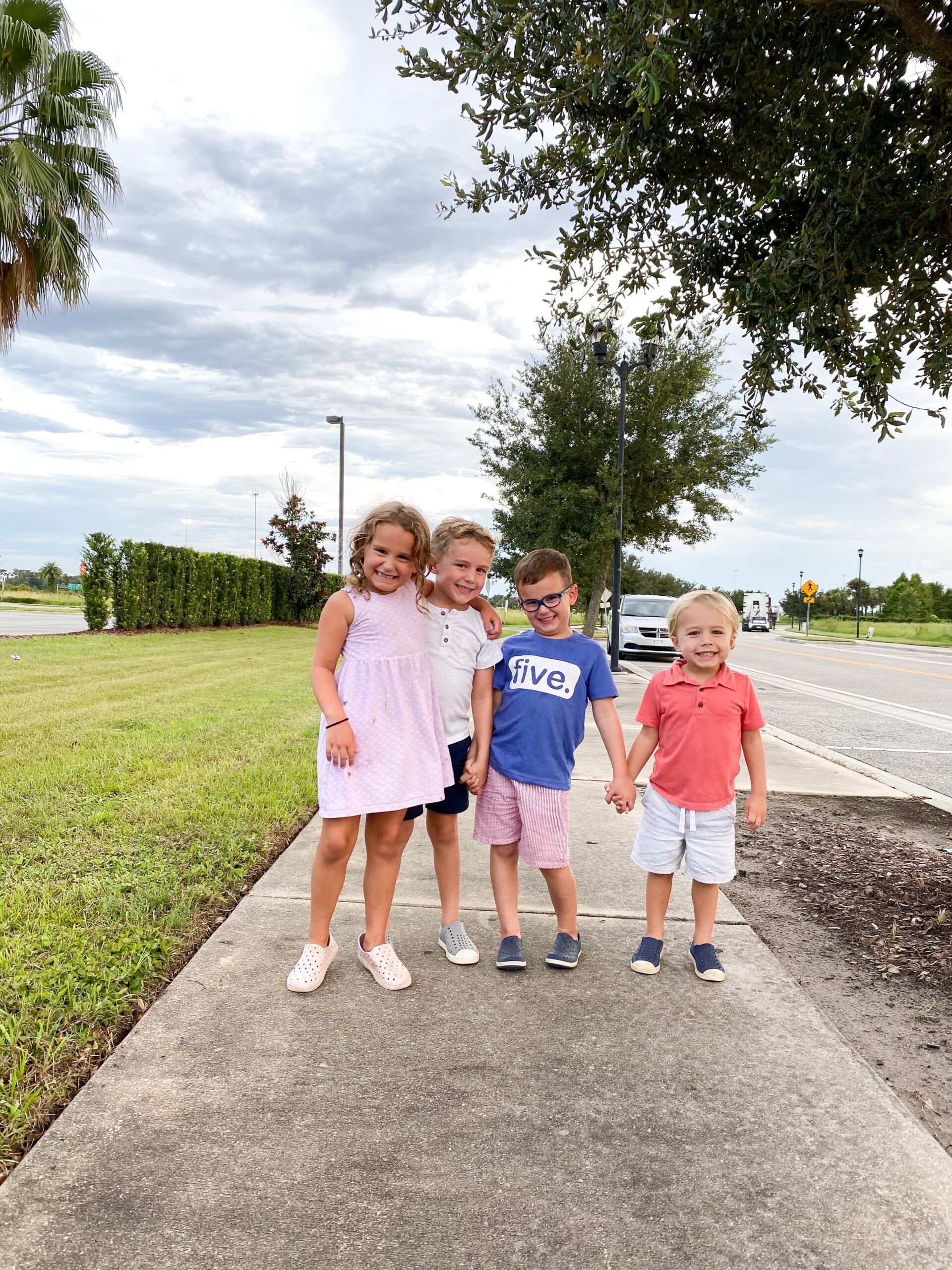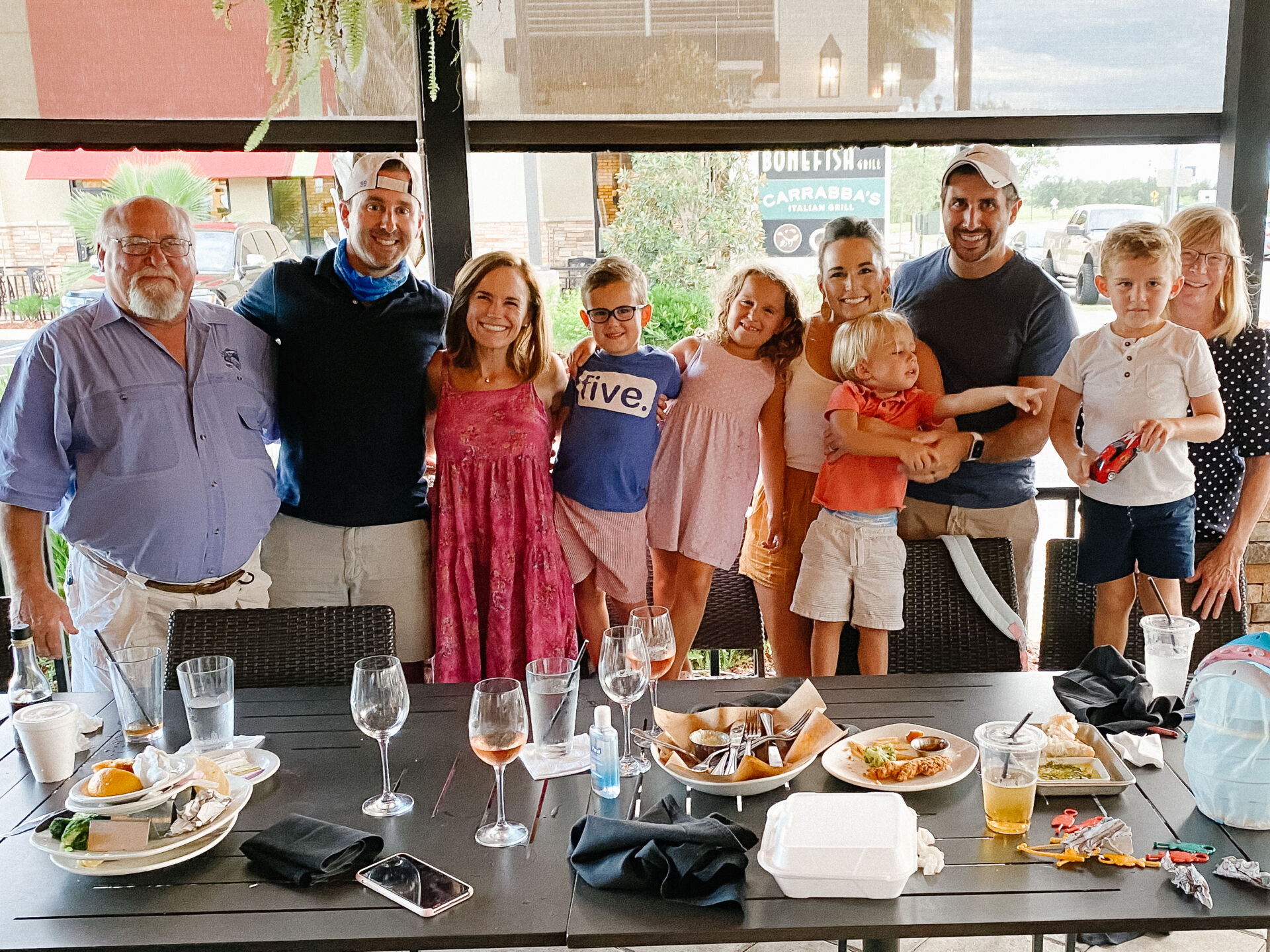 It's been a weird summer, but I'm so thankful for this last week of family time together.