A few of my favorite Amazon items from March!
Refills
Let's kick off the list with our favorite items we refilled this month: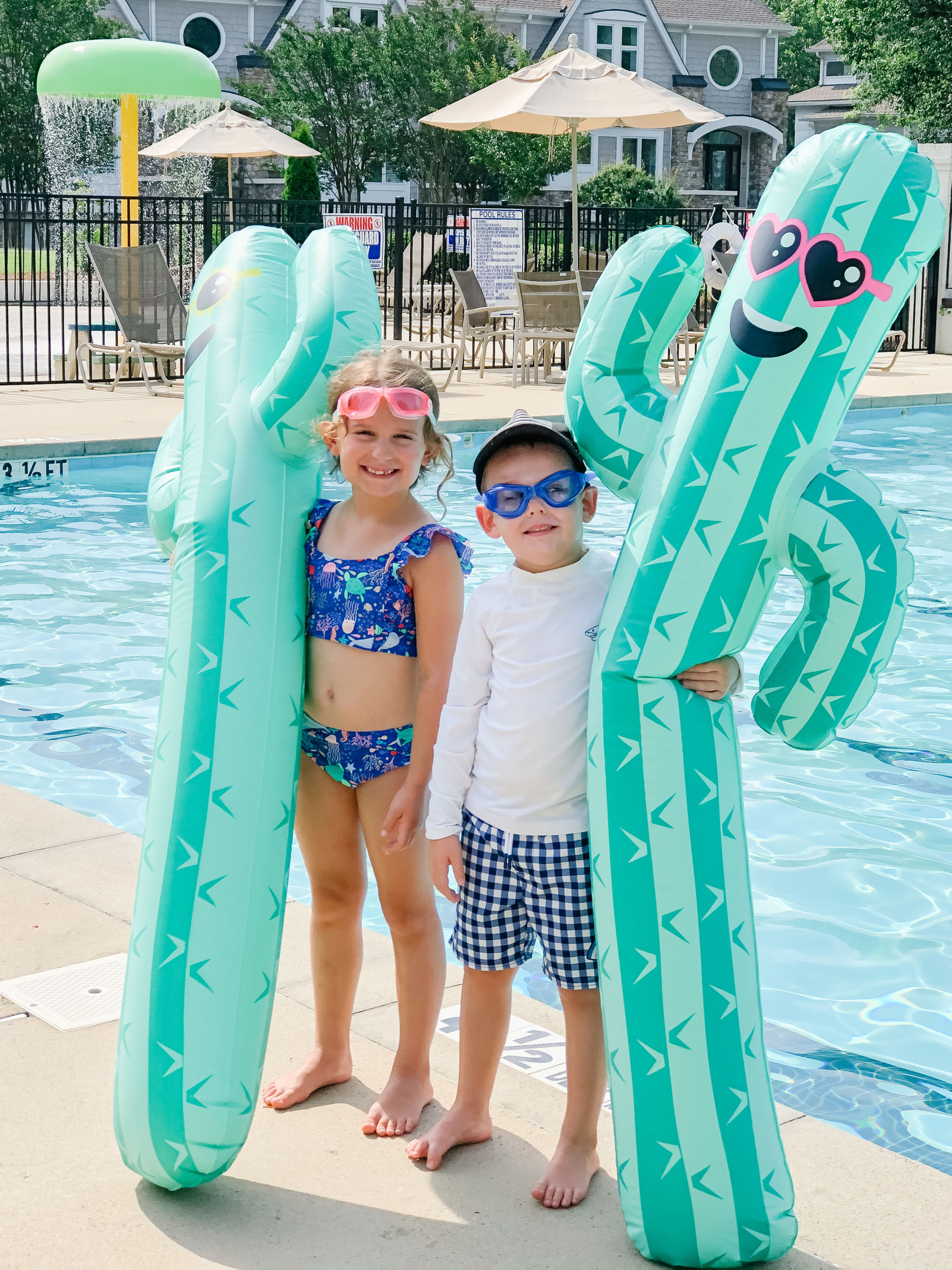 Books I Read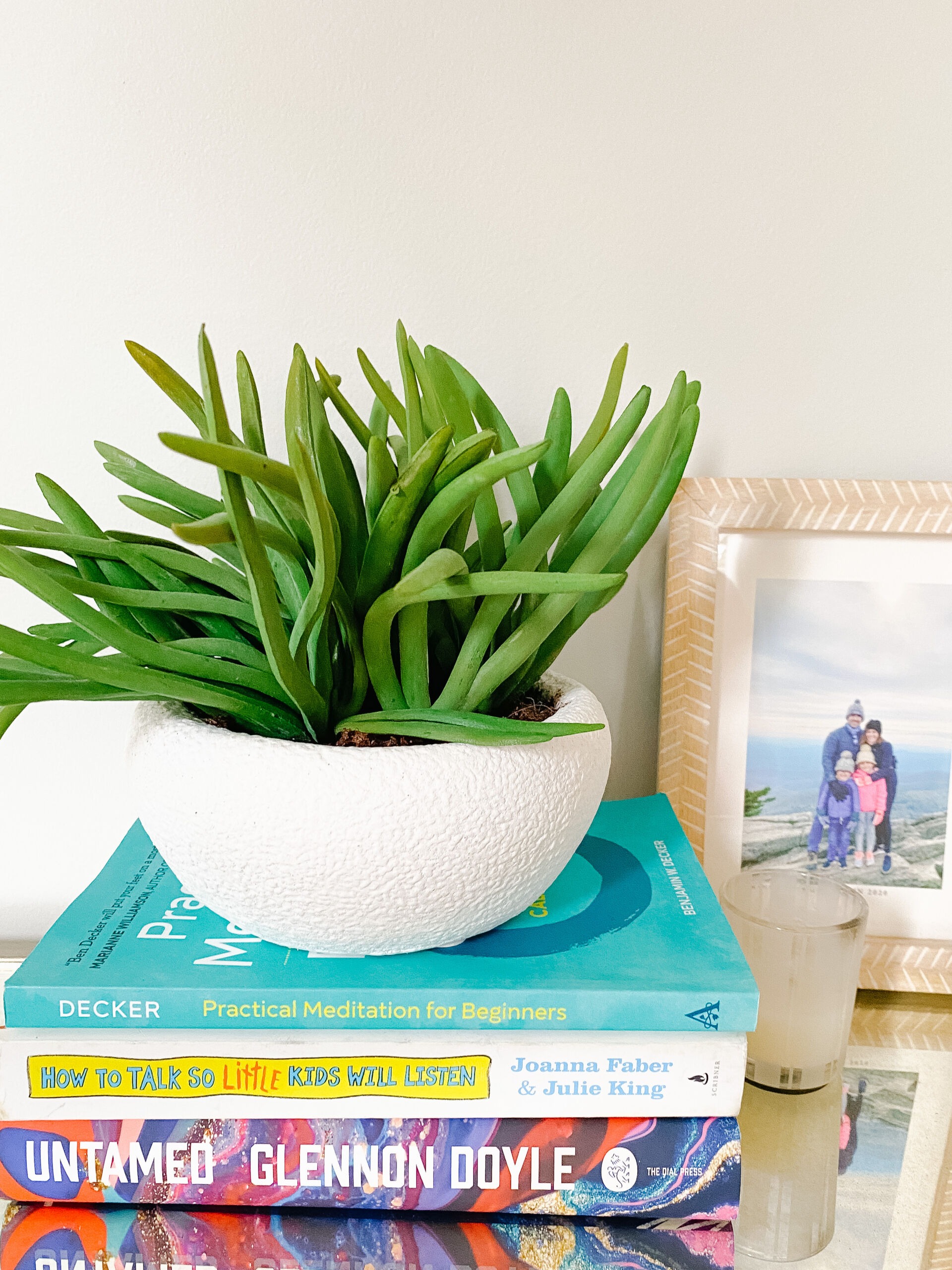 I am obsessed with labeling things with my label maker right now. From light switches to tupperware containers, I cannot stop putting stickers on things. A few weekends ago I reorganized the laundry room and labeled every shelf which made Matt laugh when he opened up a cabinet looking for light bulbs. But hey — he found them very easily!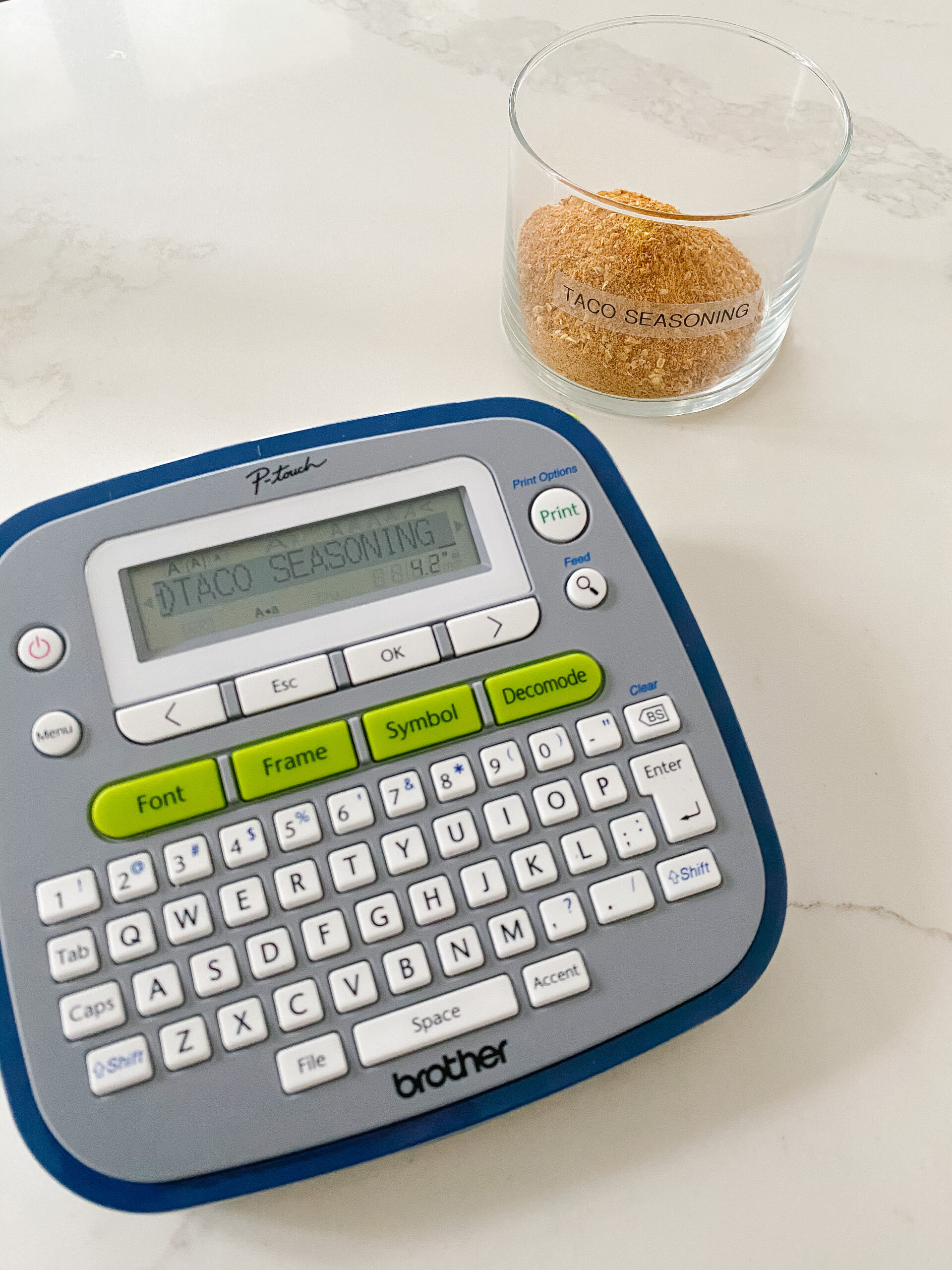 I almost prefaced this product recommendation with "I cannot believe I splurge on…laundry detergent"…and then I remembered all the bottles of Dreft I once purchased. And also, this luxury detergent is worth it…and will last awhile as it is highly concentrated. I discovered this heavenly detergent back in December when April gifted it at our Community Group Favorite Things Party with the suggestion to use it on our own clothes (not the kids' dirty socks and underwear), sheets and towels! Solid advice. While it's not the cheapest detergent, I have been using a tiny bottle on towels and sheets for a few months and just ran out…and purchased the larger size!
Quick disclaimer & story: This is a VERY strong fragrance and you will either love or HATE it. So start with a small bottle, maybe even split one with a friend to try. I was so excited to wash our sheets the very next day after receiving this detergent that I actually decided to clean out the washer machine filter just before using. After throwing the sheets in the wash on the extra long deep clean cycle, I sat on back to back calls the rest of the afternoon only to find my laundry room was completely FLOODED when I returned to flip the wash. Apparently I had not screwed the filter back in all the way so the water just poured right out all over the floor for 90 minutes. Anywayyyyyyy, the fragrance was SO strong that my ENTIRE house smelled like this laundry detergent for DAYS! When Matt walked into the house that evening (not knowing about the flood), he could not stop raving about the fragrance! I couldn't believe how powerful the scent was and then read the instructions on the bottle — you only need a CAP FULL. Lots of users even mix their cap full of detergent with a fragrance free laundry soap to make it last longer.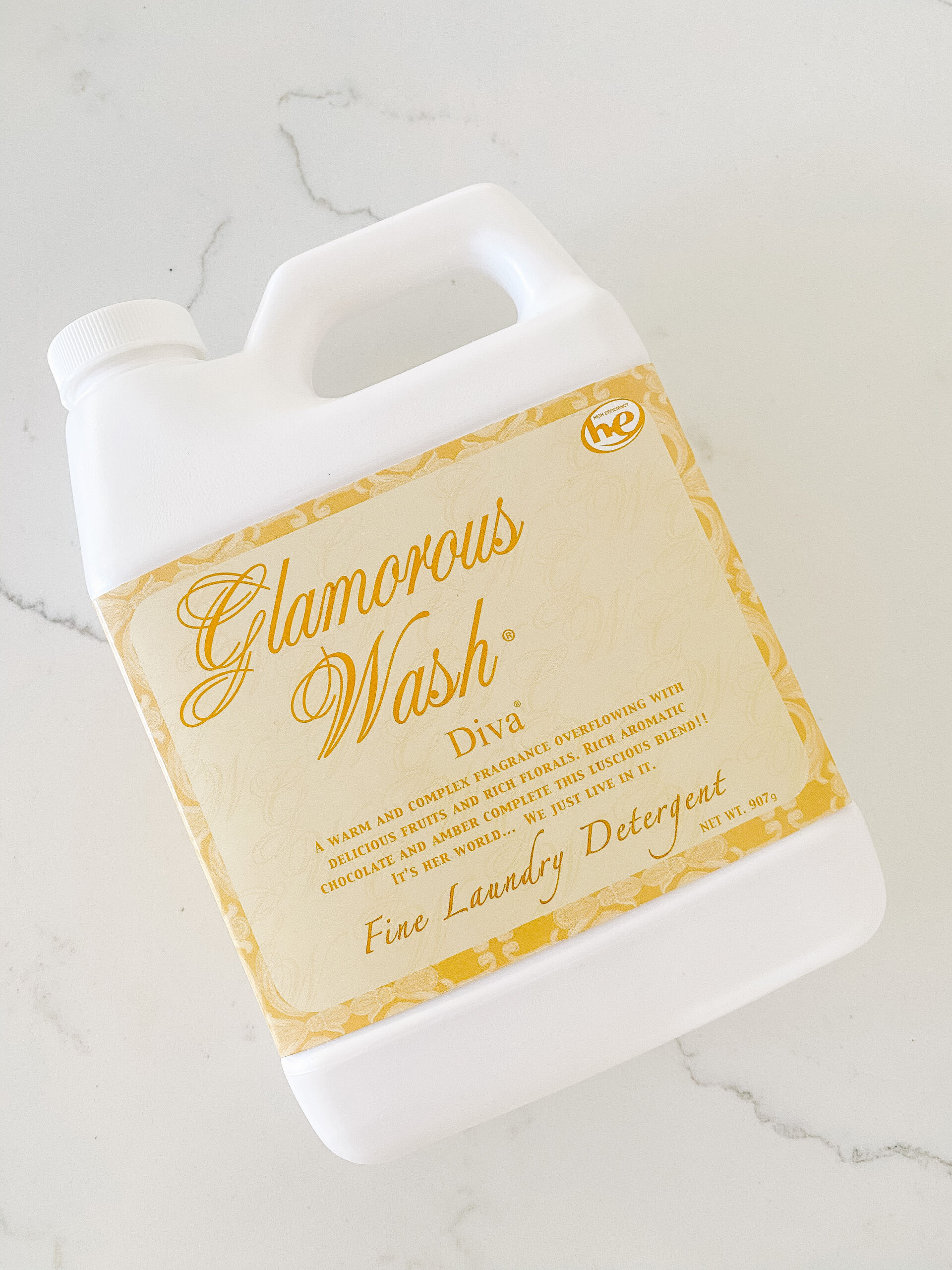 We recently discovered the most fun version of UNO ever, thanks to a gift from one of Matt's colleagues — UNO Flip!! This version features a twist on the game with a two-sided deck of cards and some new action cards too (skip ALL and back to you!). At any point in the game, you may encounter a "flip" card which requires all players to flip their cards and play from the other side.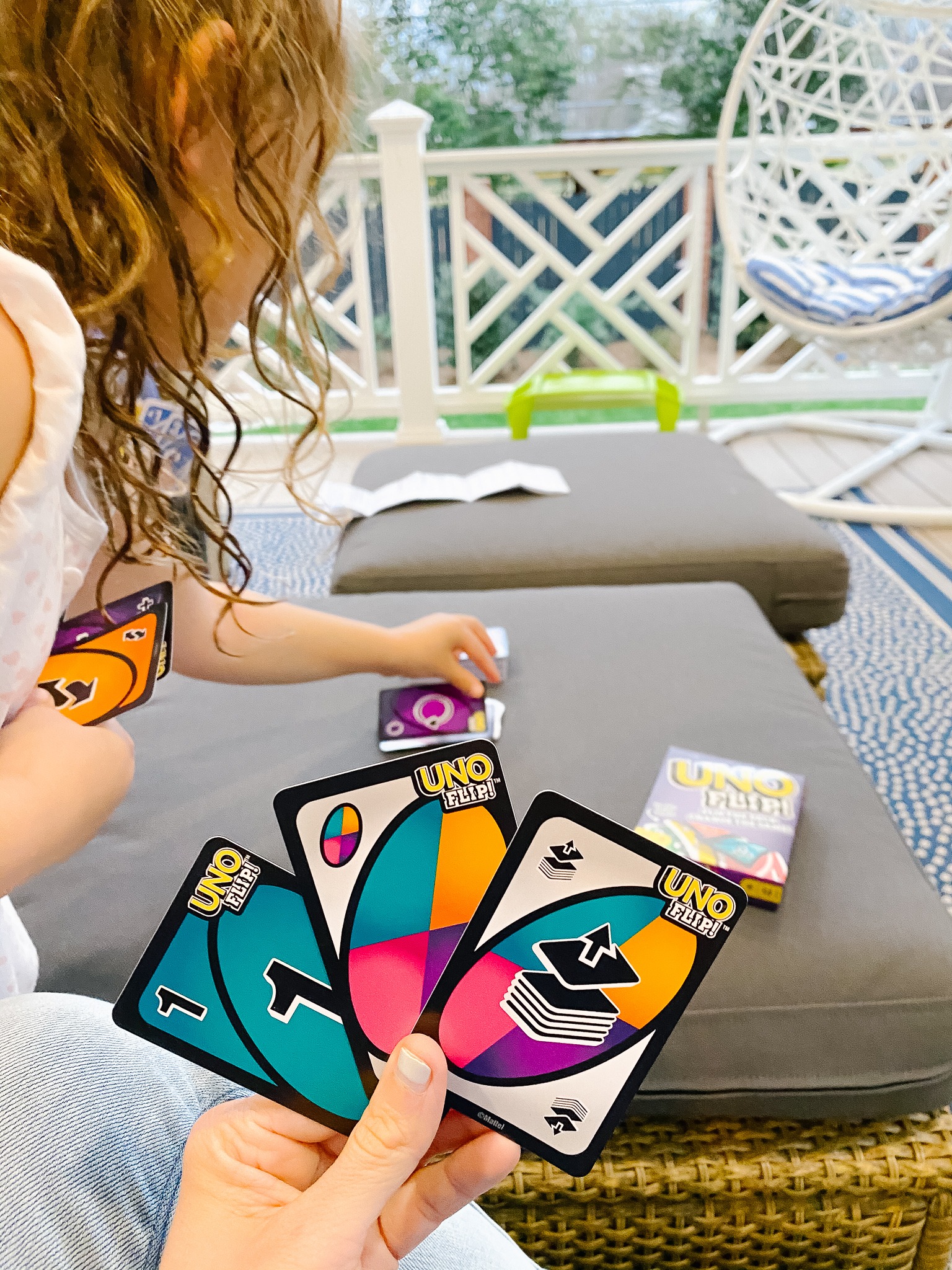 I have never been SO happy to pack a lunch for Caroline right now. Last year I started including these super adorable pop-open cards in her lunchbox and she loved them SO much. In fact, she gets so excited about them that she typically opens her lunchbox first thing in the morning before school just to check her card. It's so cute. Anyway, I have the You Can Do It version, but there are some other super cute options like Dream Big, I Love You, You're Amazing and there's even a Pop-Open Card 3-pk if you want to switch up your message theme each day! There's also room on the back of each card for you to write a personal note. I highly recommend these cute little cards for lunch boxes, school bags, pockets, or anywhere you want to leave a love/empowerment/motivational/happy note for your kids! I should also mention there are adult versions of these too (with 21 different message themes to pick from) which would be fun to leave for your spouse/partner, neighbor, co-worker, mailman, etc.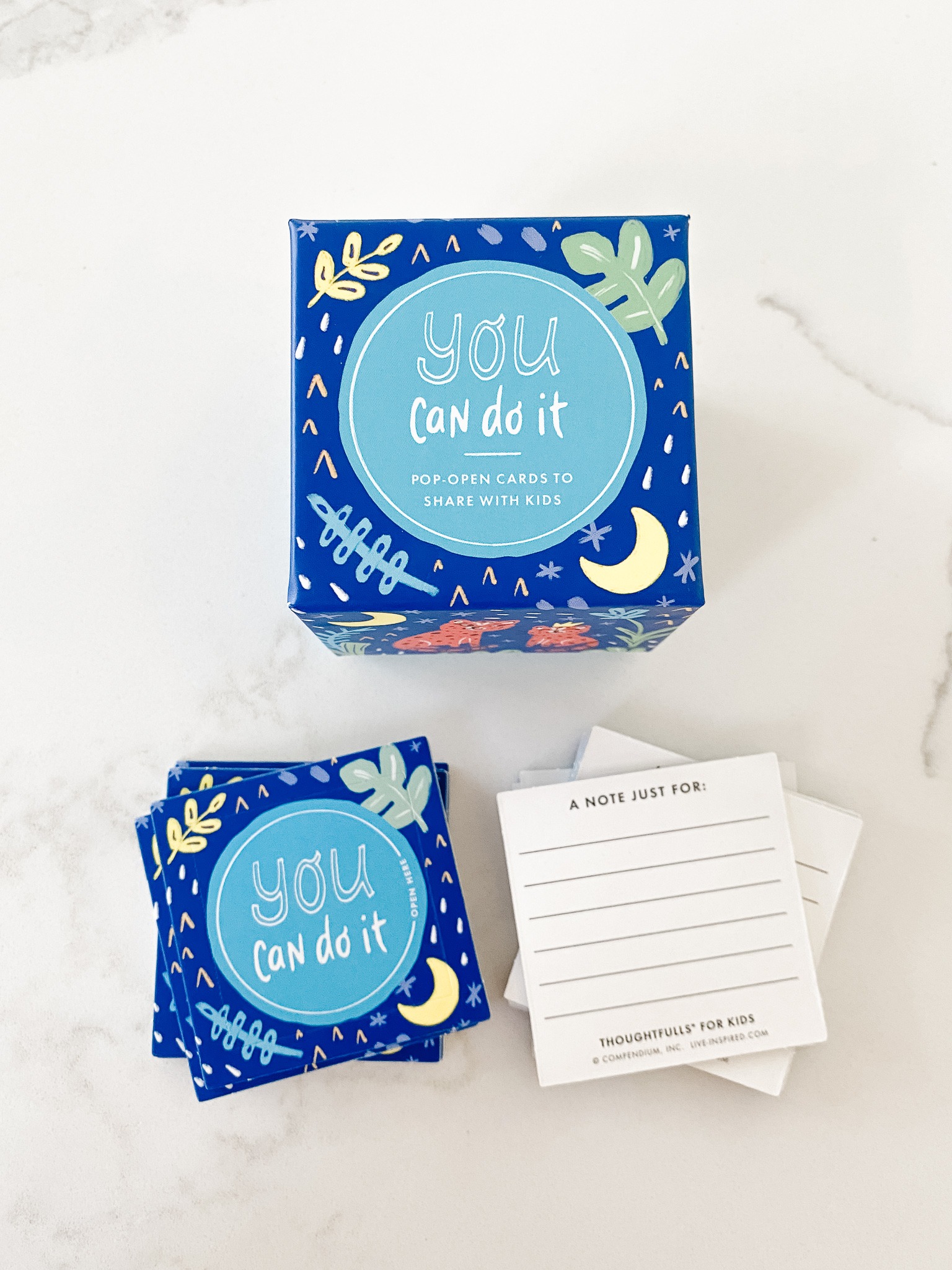 Here are some examples of the messaging inside the cards!
Matt purchased me a set of clubs last year and I used them for my first golf lesson last weekend. This set is a great beginner set. We also have a great set for Caroline and a set for Thomas too.
New Foyer Decor
A few new updates in our foyer this week — I got a new rug from Amazon that looks even cuter in person and Matt hung the basketball hoop…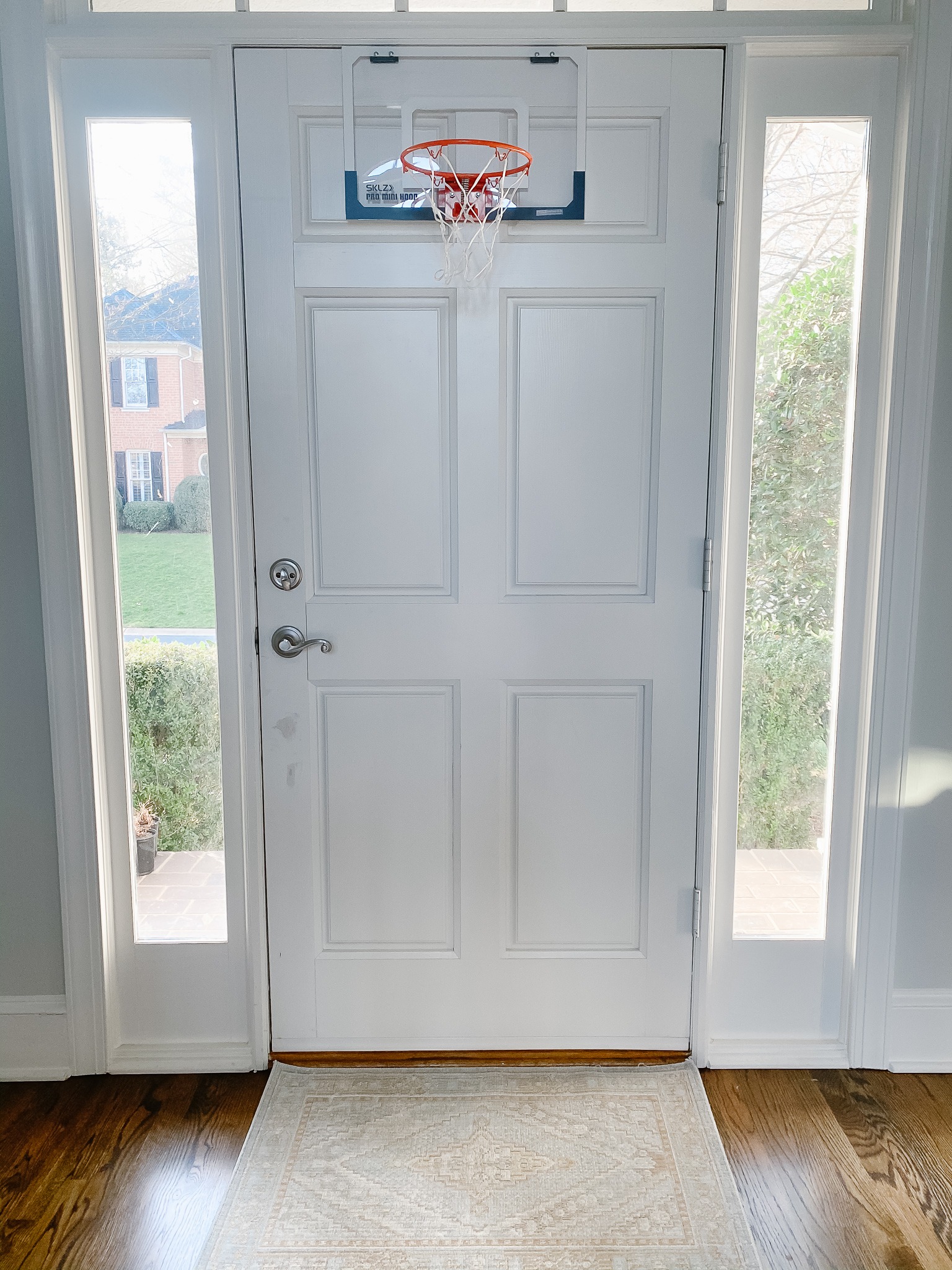 Little Girl Dresses
I rounded up our favorite spring dresses for Caroline in THIS POST.
Oh, and HOW CUTE are these rainbow bath bombs?! These bath bombs shoot out a RAINBOW OF COLORS to create a magical effect in the bath tub. You can purchase them as a single, 2 pack or 4 pack! I bought a set for the kids' Easter baskets!

We have been getting SO MUCH USE out of our new cooler backpack. This backpack is comfortable to wear, holds a ton (including full size wine bottles), is leak-proof and offers lots of pockets/compartments for games, silverware, napkins, etc. I highly recommend this pack for summer beach trips, picnics and more!

It's been a year since I last rounded up my favorite kitchen gadgets so I wanted to share an updated list of my most favorite items in my kitchen! I use MANY of these gadgets either daily or weekly! If you're looking to add one gadget to your kitchen from this list, let it be the meat mixer masher thingy or the Black+Decker Dustbuster.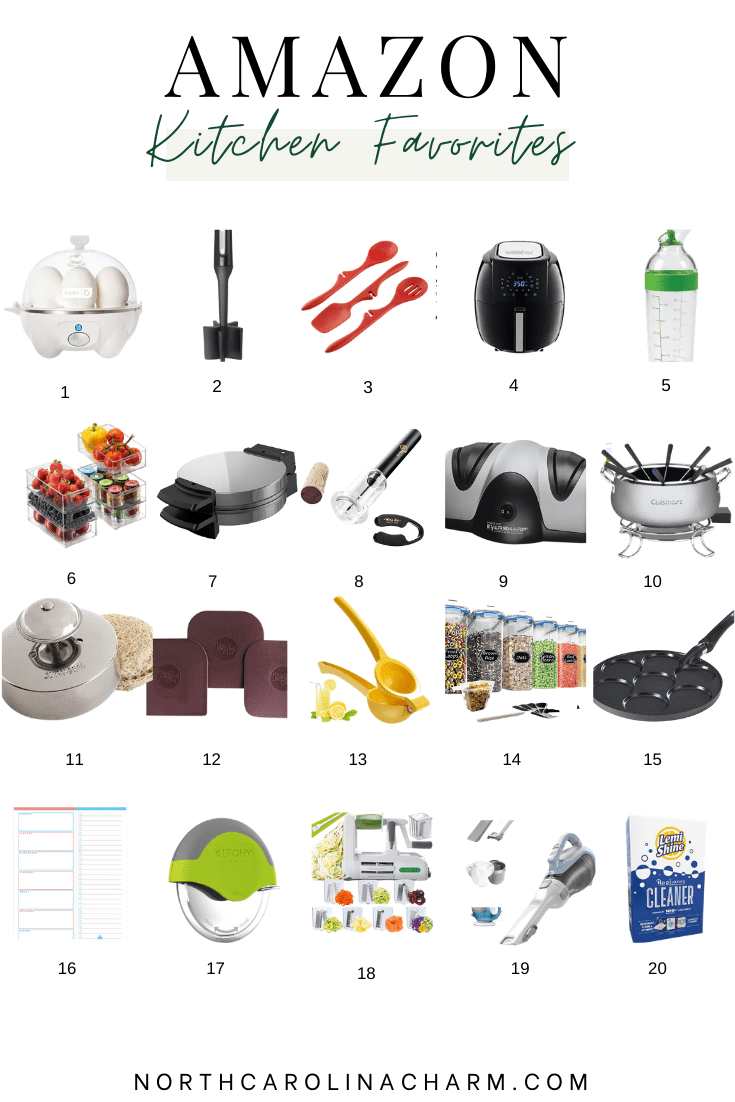 Easter Basket Ideas
All of these items are available on Amazon if you're looking for some last minute Easter basket filler!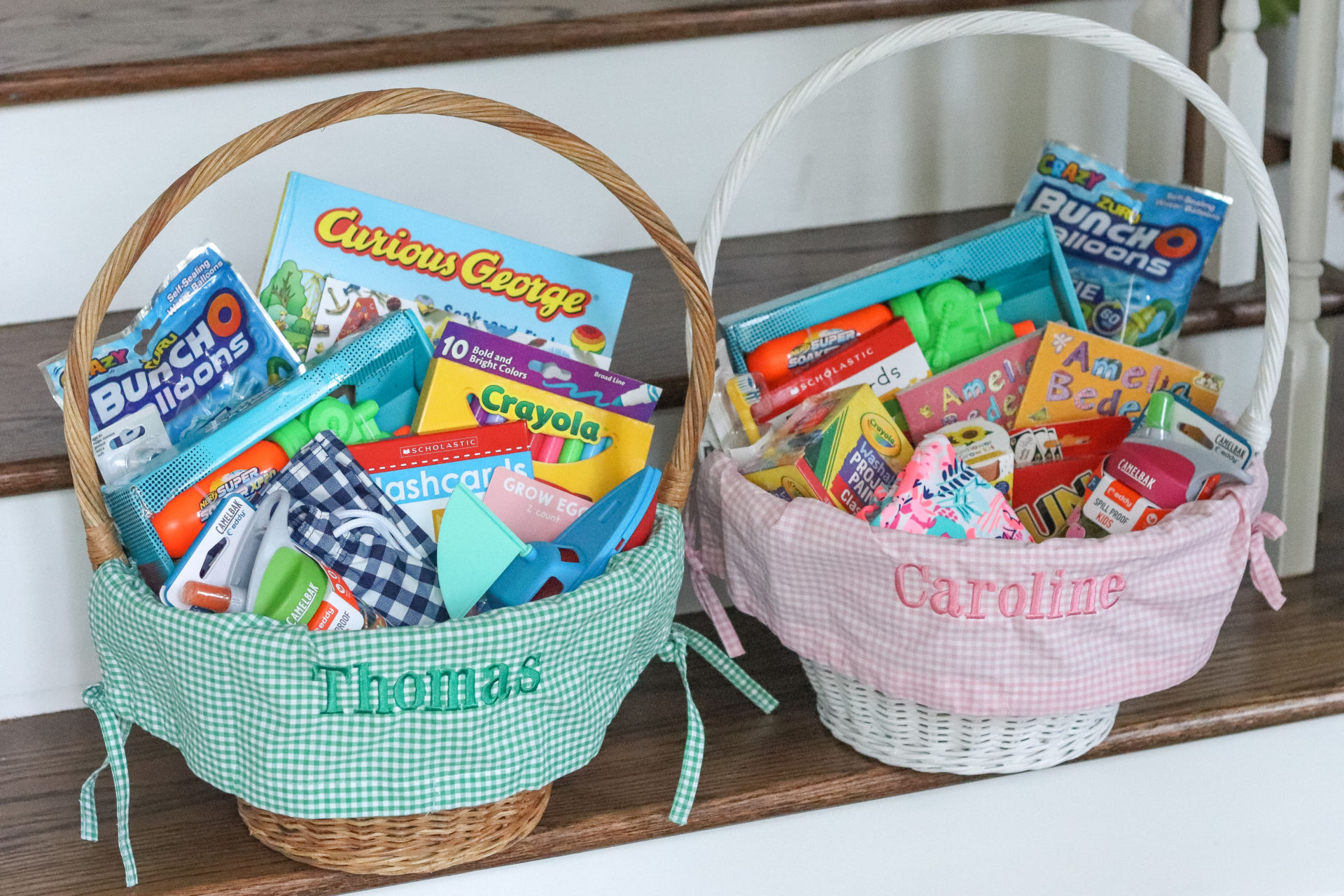 LAST YEAR'S BASKETS: THOMAS EASTER BASKET + LINER / CAROLINE EASTER BASKET + LINER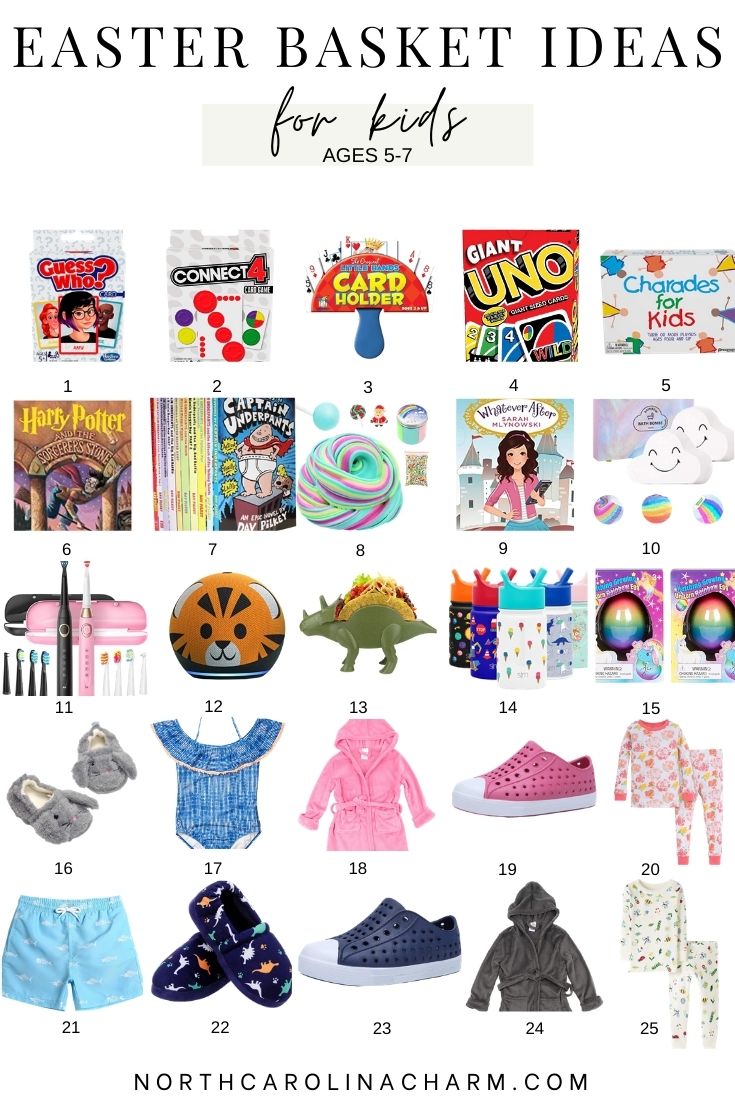 And I updated last year's egg filler ideas for you too! All of these items are from Amazon! And most of these come as pre-filled eggs so it even saves you a step of filling them yourself! It would be really fun to partner with another family to each buy a few of these fillers that come in larger quantities and then split them with each other!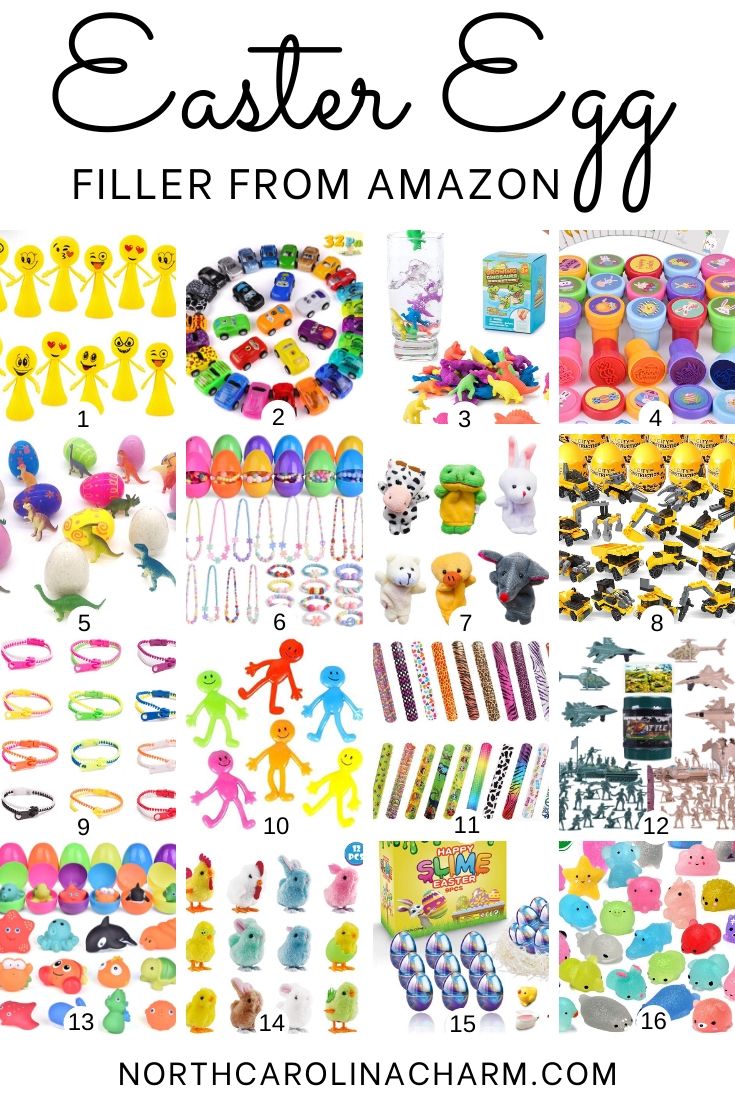 1. Jumping Emojis 2. Pull-Back Cars 3. Grow Dinosaurs 4. Stamps 5. Dinosaur Surprise Eggs 6. Necklaces & Bracelets 7. Finger Puppets 8. Construction Trucks 9. Zipper Bracelets 10. Stretch Smiley Faces 11. Slap Bracelets 12. Army Men 13. Sea Animal Bath Toys 14. Wind Up Toys 15. Slime Putty 16. Squishies