We celebrated Matt's 38th birthday weekend in Winston-Salem!
We already had the day off work for our glamping trip so we headed straight to Matt's parents house from Asheville on Friday after breakfast. Shortly after we arrived, Matt's parents suggested that me and Matt go to the pool so we could enjoy a few relaxing hours floating in the lazy river and they could have the grandbabies all to themselves. Win win. And even though a storm rolled in about an hour after we arrived to the pool we didn't mind one bit moving to the covered patio to hang out for the rest of the time.
Saturday morning Matt's dad made waffles for everyone for breakfast. Afterwards we let the kids run around and practice their golf swings on the golf course.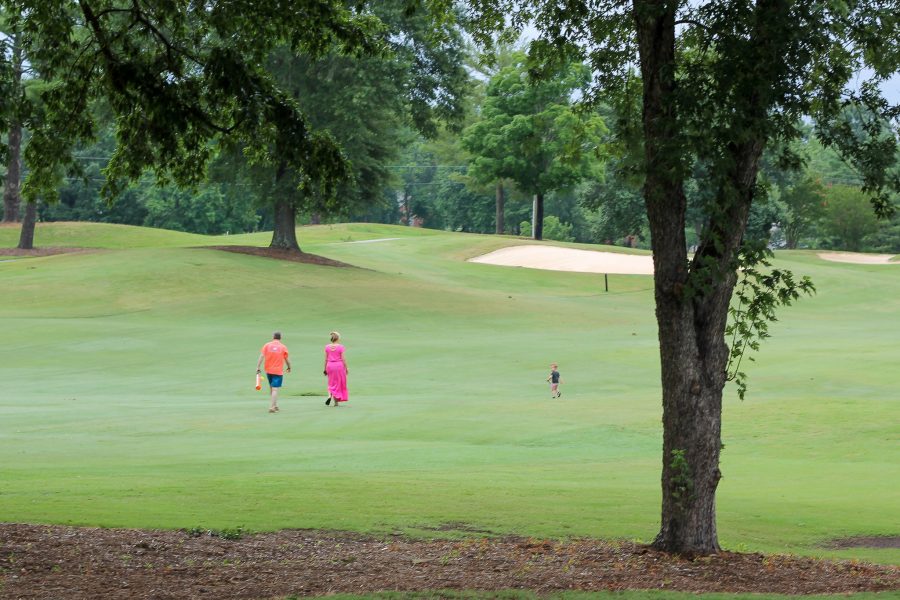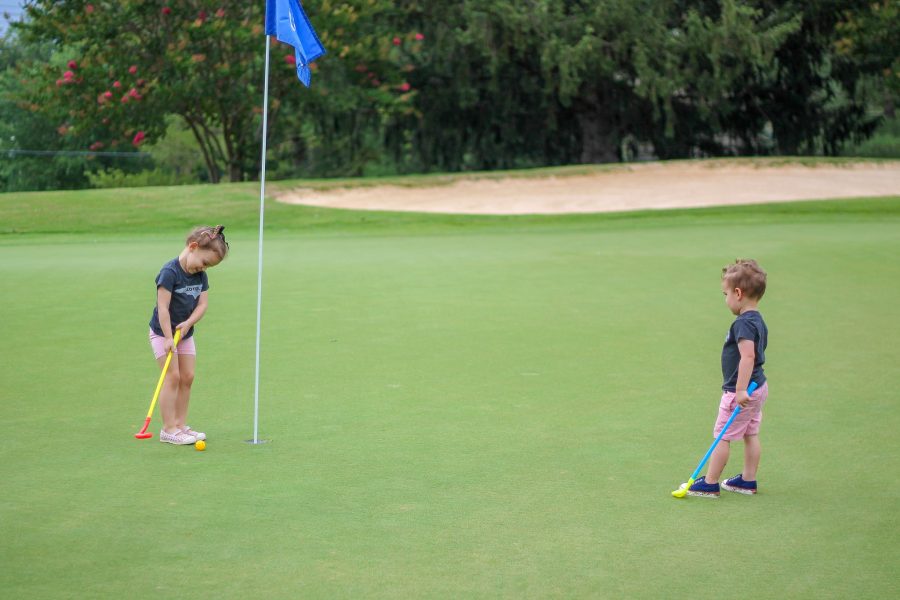 Outfits were unplanned. I swear.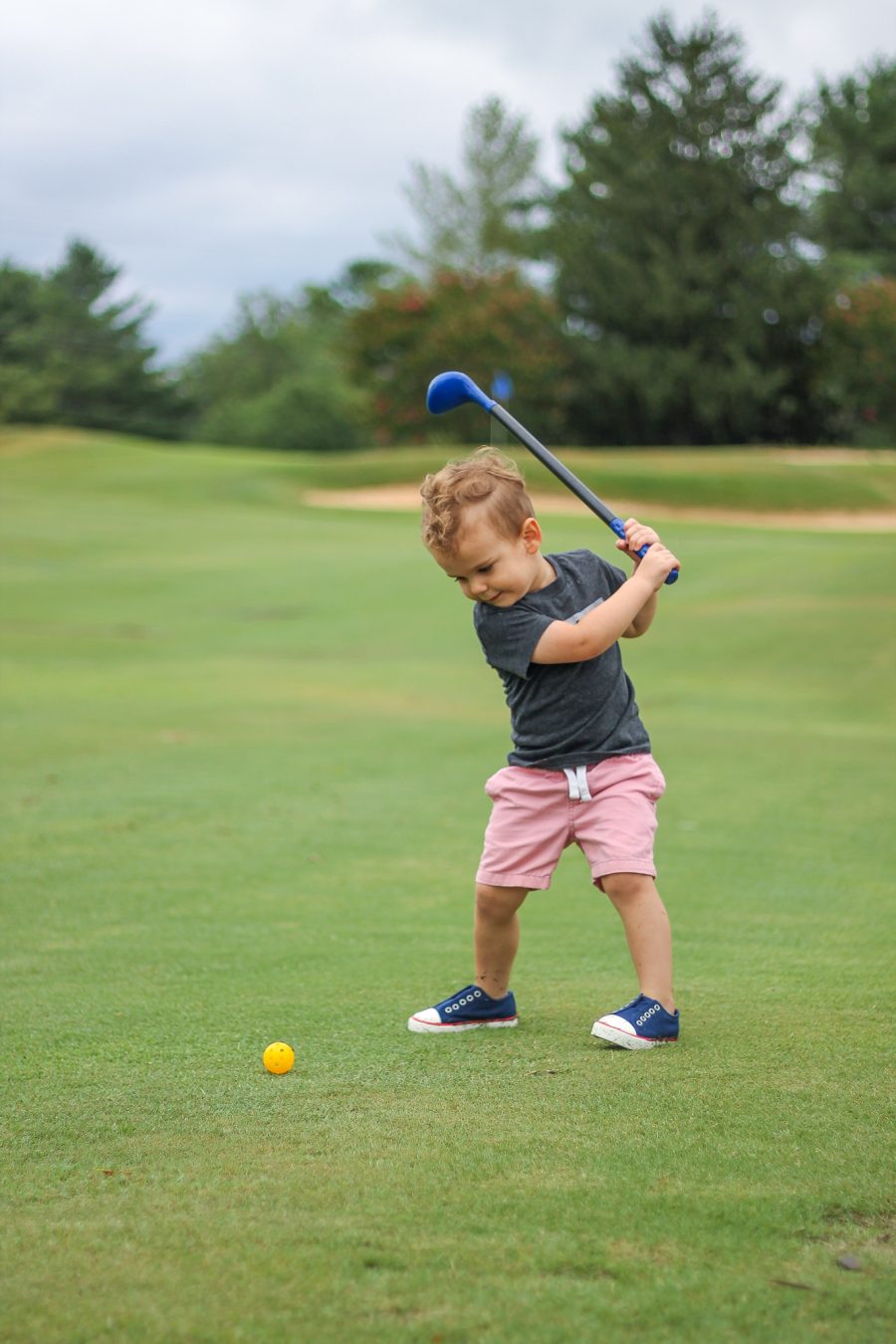 Thomas opened his birthday gift from mimi & grandad — a bike! Now he doesn't have to fight his sissy over hers!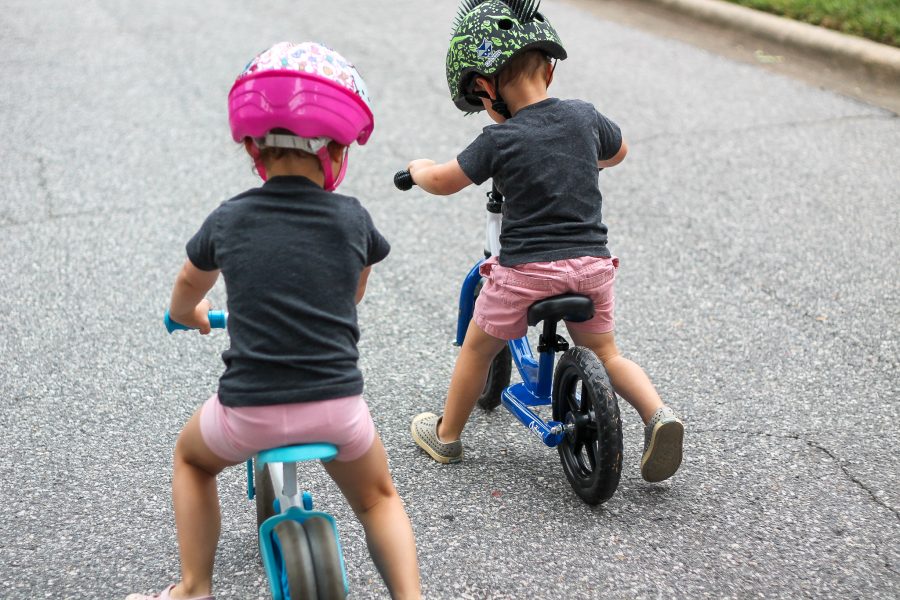 We spent the afternoon at the pool where Matt slid down the slide hanging on to each kid for dear life over and over and over again, sustaining minor shoulder and knee injuries.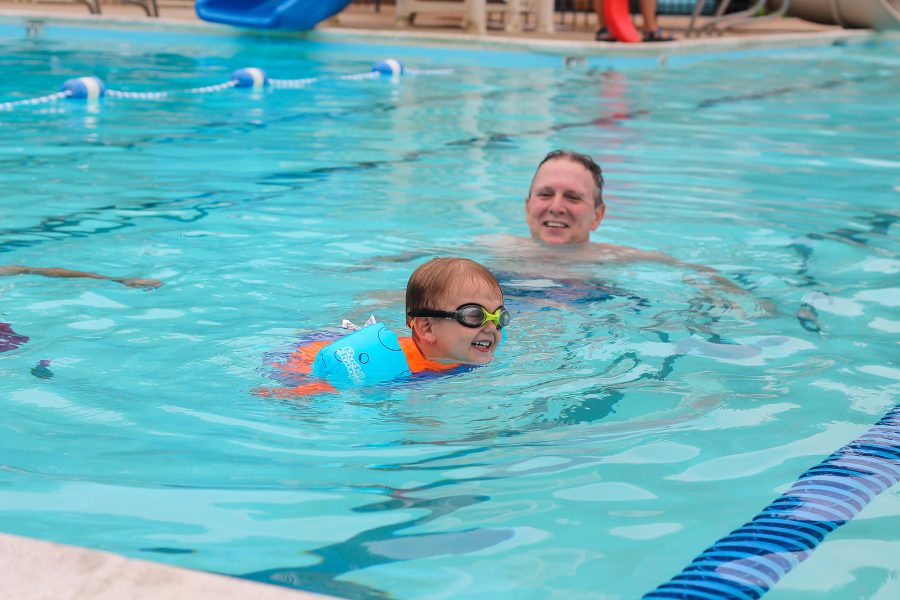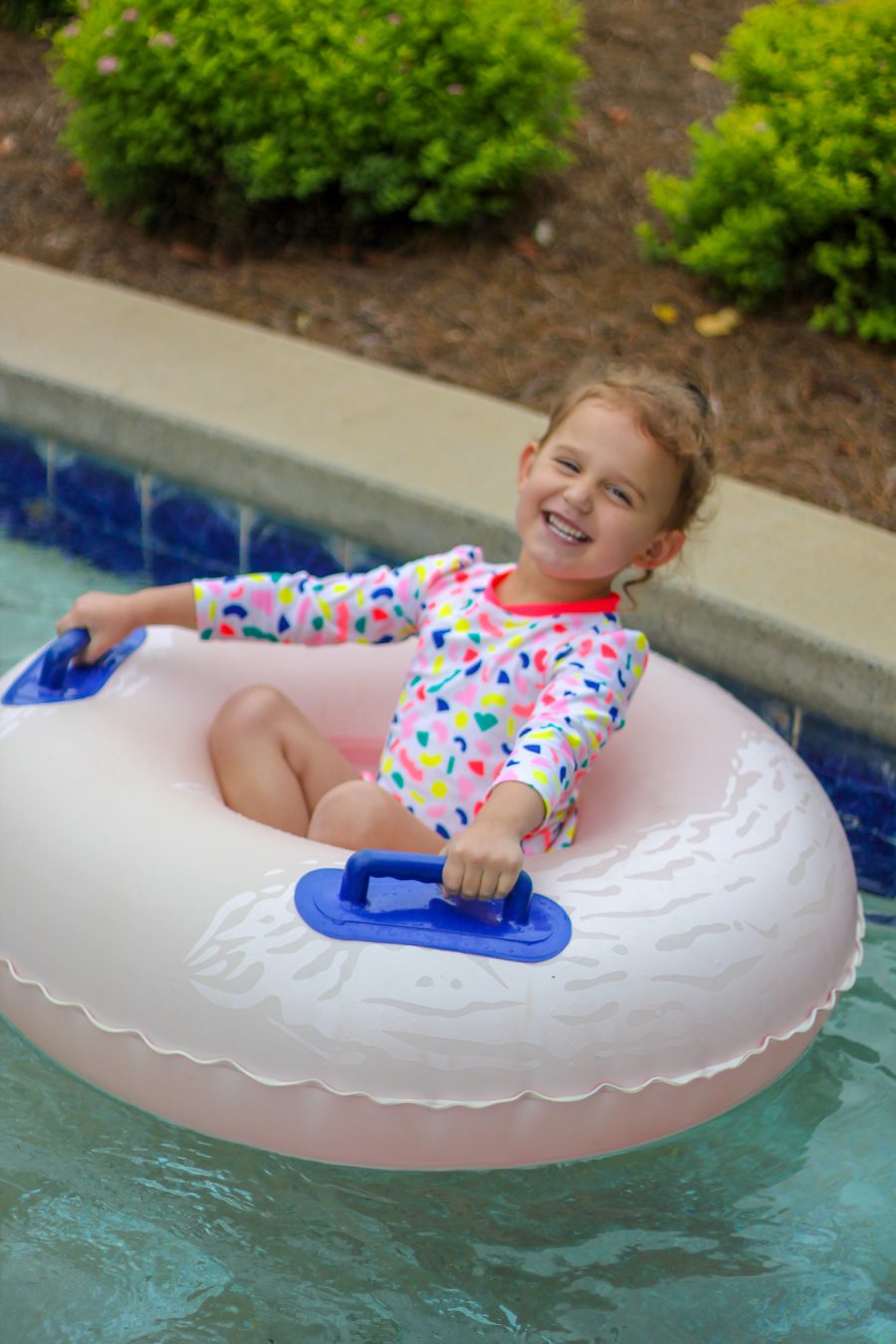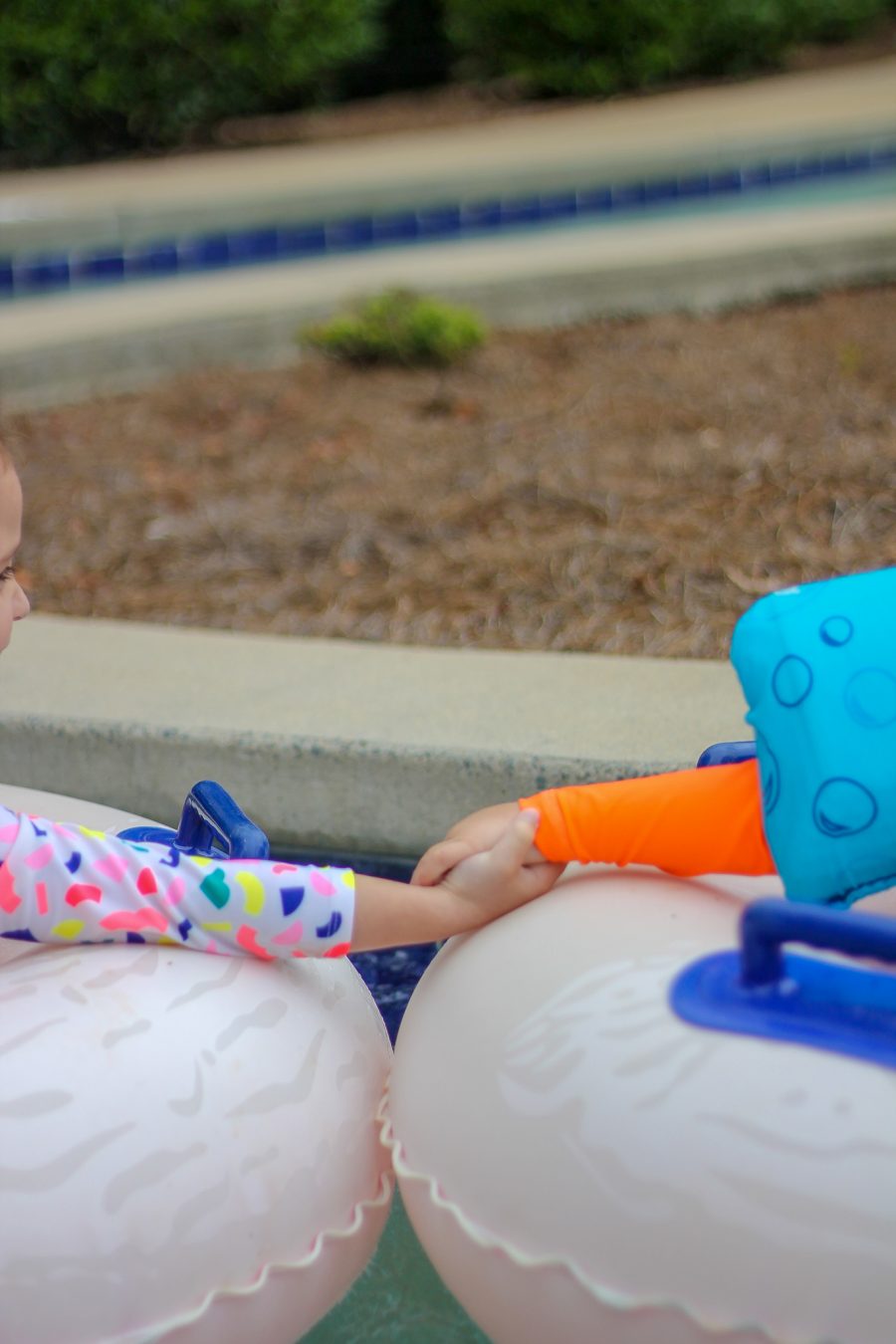 Later Matt's parents surprised him with his birthday gift — a yeti cooler!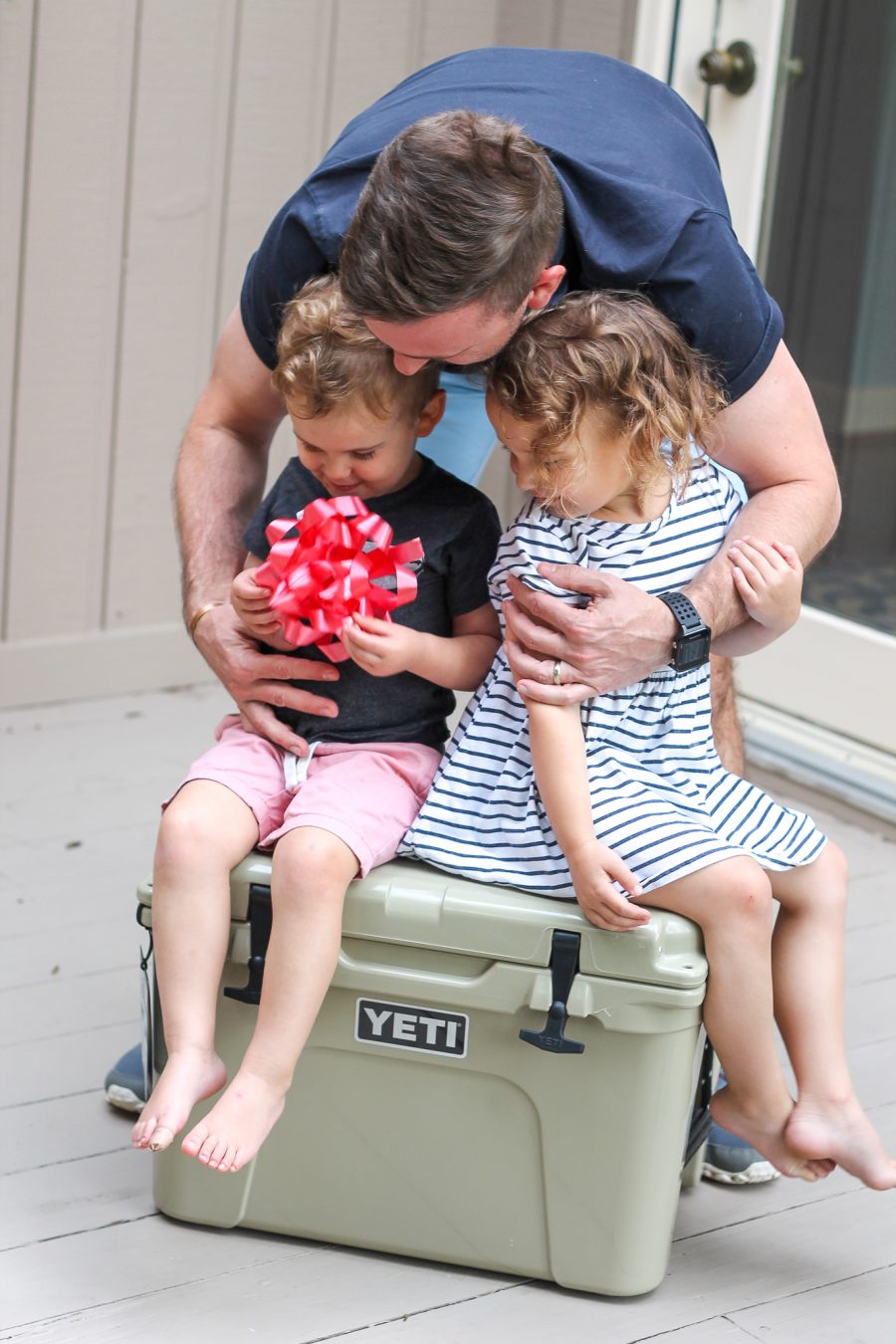 Sunday morning we hung out for a bit before packing up and heading over to see John and Lisa's new house! Their home is gorgeous and the kids were so excited to be back together. We went to lunch at Putters and then we made one last stop to check out Lisa's (& Matt's for a semester) old stomping grounds at Wake Forest.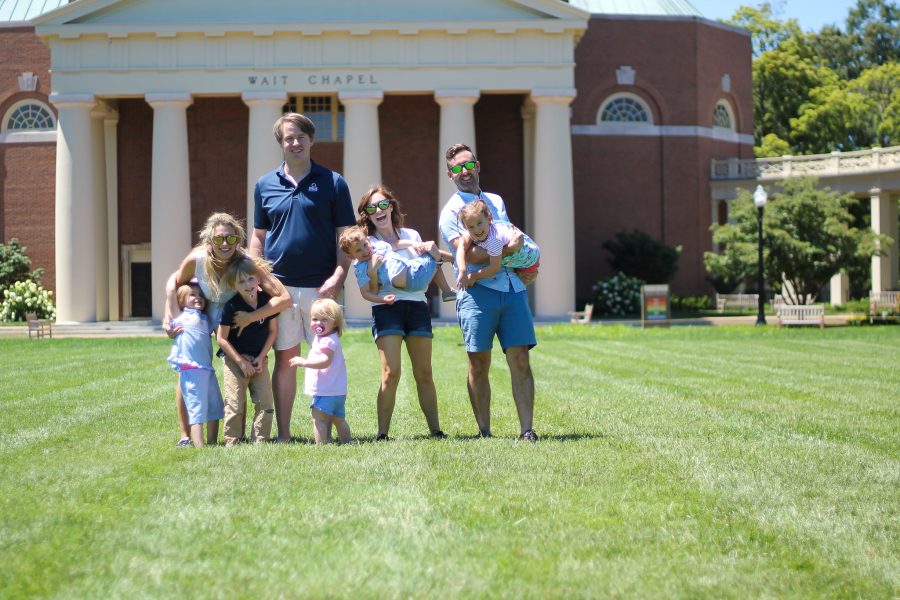 We arrived home Sunday evening and ordered sushi takeout, surprised Matt with his gifts (a pair of birddog shorts & the best smelling cologne ever), crushed cookie ice cream birthday cake and collapsed into bed. It was a great weekend!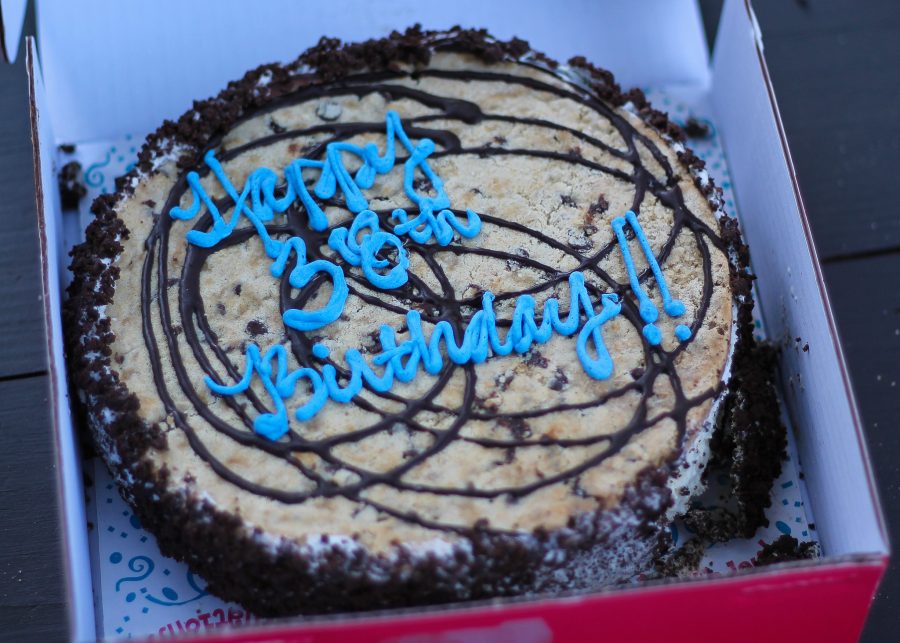 Matt's Previous Birthdays: 37 // 36 // 35 // 34 // 33 // 32 // 31
Shop the Post