This post is a sponsored collaboration with my friends at Moink! All thoughts and opinions are my own.

Y'all know I'm a sucker for large quantities of fresh food delivered to my door step, so when Moink reached out to me to see if I'd be interested in testing out a customized BOX of high quality, ethically sourced and humanely raised meat from small town farms I couldn't say yes fast enough!!!!
What is Moink?
Well, for starters…Moo + Oink = Moink! Moink is a farmer owned and operated meat subscription box service. Perfect for tender-hearted carnivores, Moink beef and lamb is grass-fed, the chicken, beef, lamb and pork are pasture-raised and the fish is sustainably wild-caught in Alaska. The majority of Moink animals are "farrow to finish," meaning they spend their entire lives on the same farm with the same care takers that take great pride in making sure the animals are humanely harvested.
How does it work?
First, you select 1 of 6 meat boxes and delivery frequency (every 3, 4 or 6 weeks) then begin customizing it with your favorite meats. Each box is $159 and contains 13-16 pounds of meat (based on the type of box you chose), working out to be less than $4.50 per serving. Boxes are shipped (for free) to your doorstep and arrive frozen on dry ice. You can freeze your meats or thaw and use them right away!
Promo Code!
Moink is offering Carolina Charm readers $20 off your first order, just use promo code 'CAROLINACHARM' at checkout.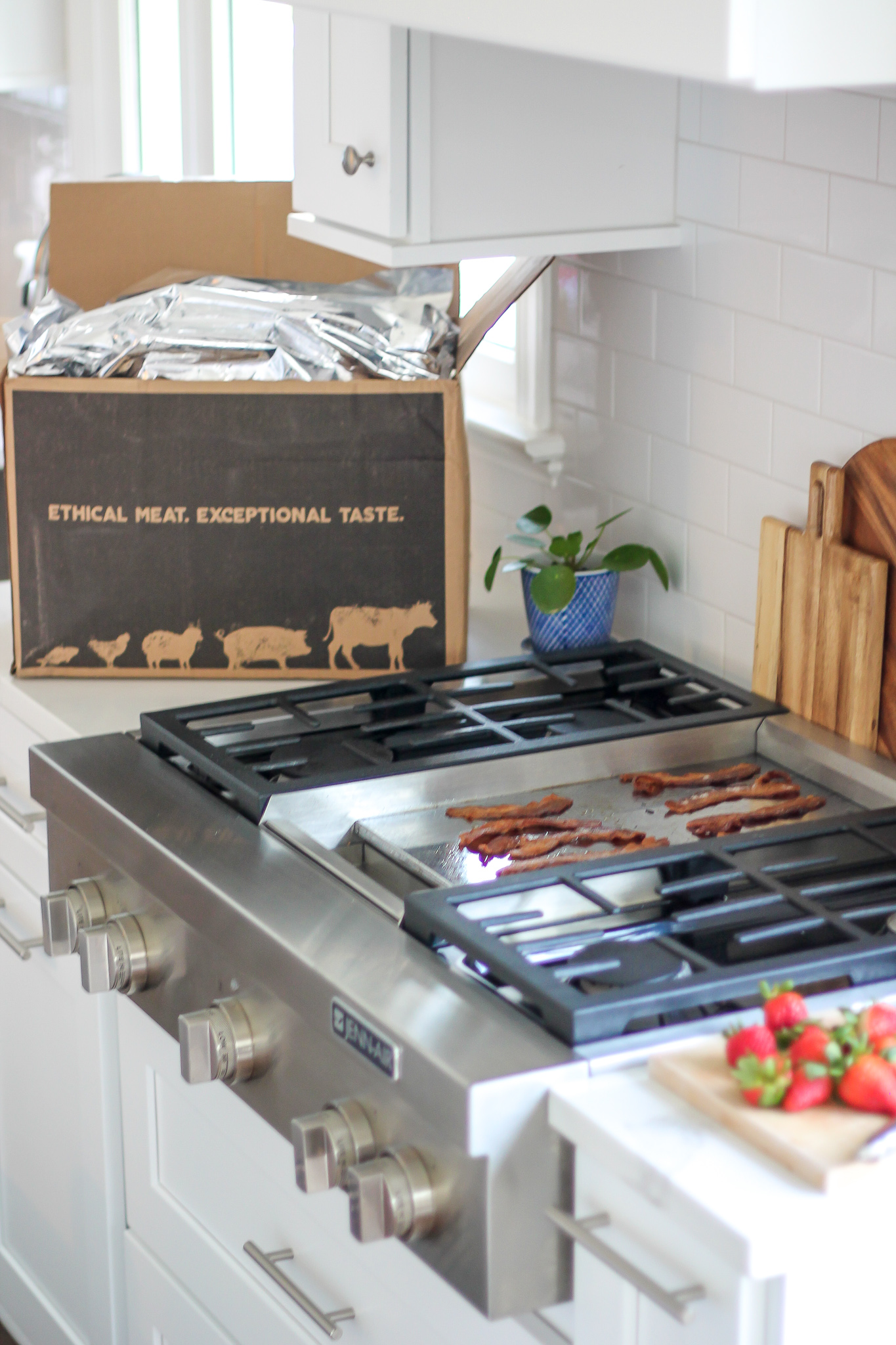 Over the weekend we enjoyed the best dang bacon for breakfast, filet mignons for steak night and flank steak tacos for Sunday dinner. We have so much meat left to use and I am so excited.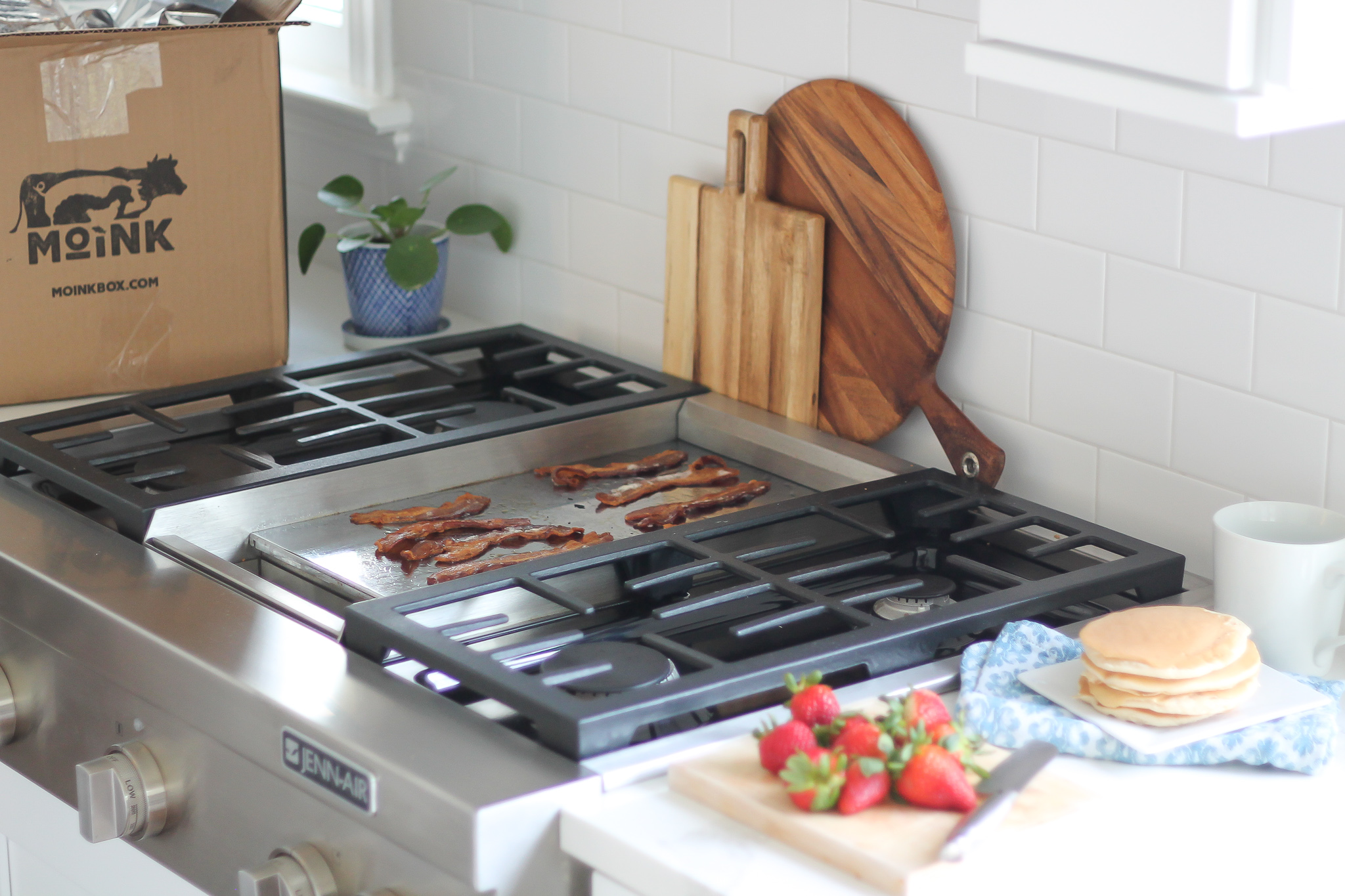 OK, as promised….here is the delicious Flank Steak Taco recipe I whipped up. I marinated our flank steak for 48 hours and our tacos were unreal. The meat was so tender and flavorful. You have to make these!!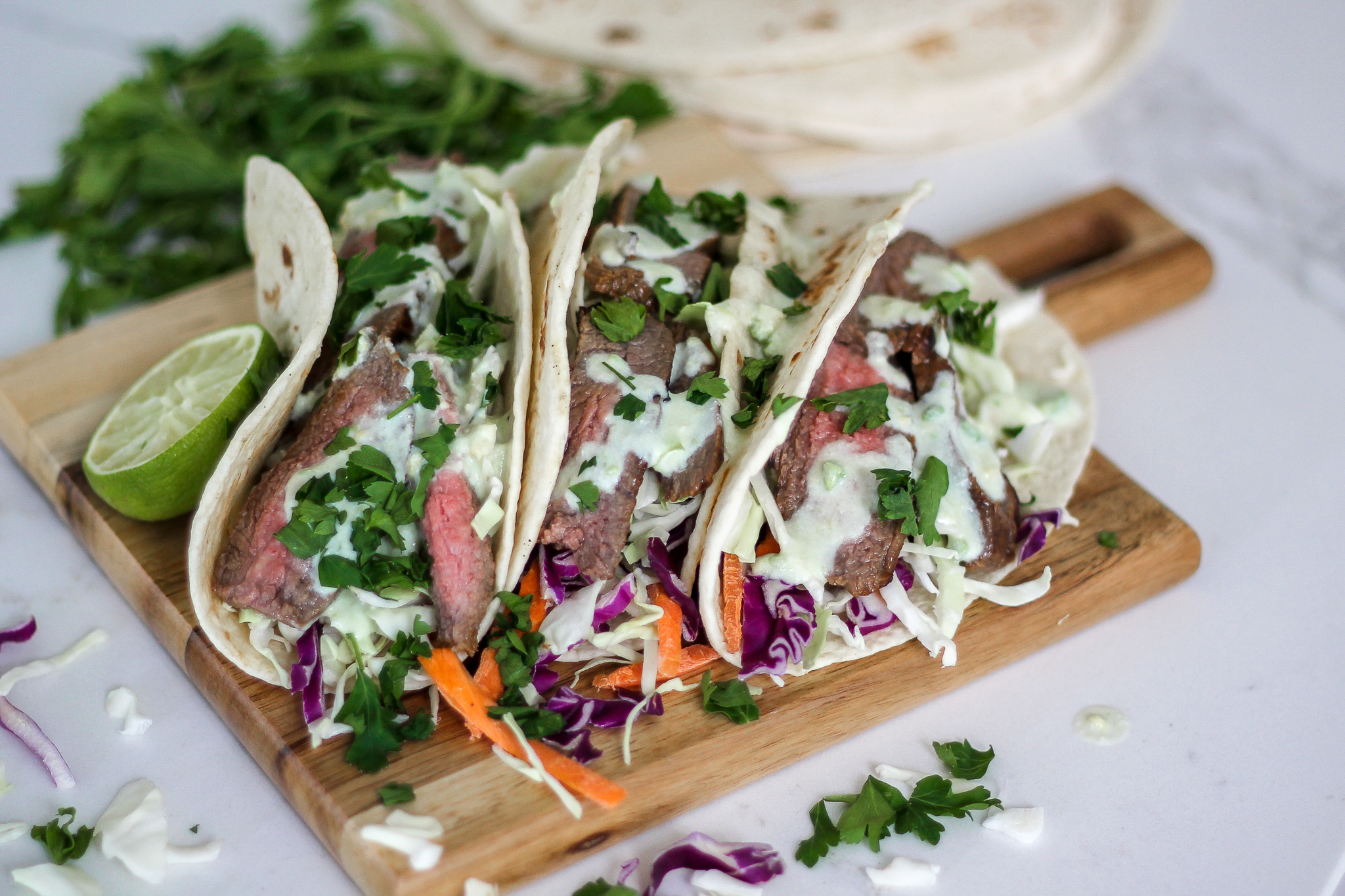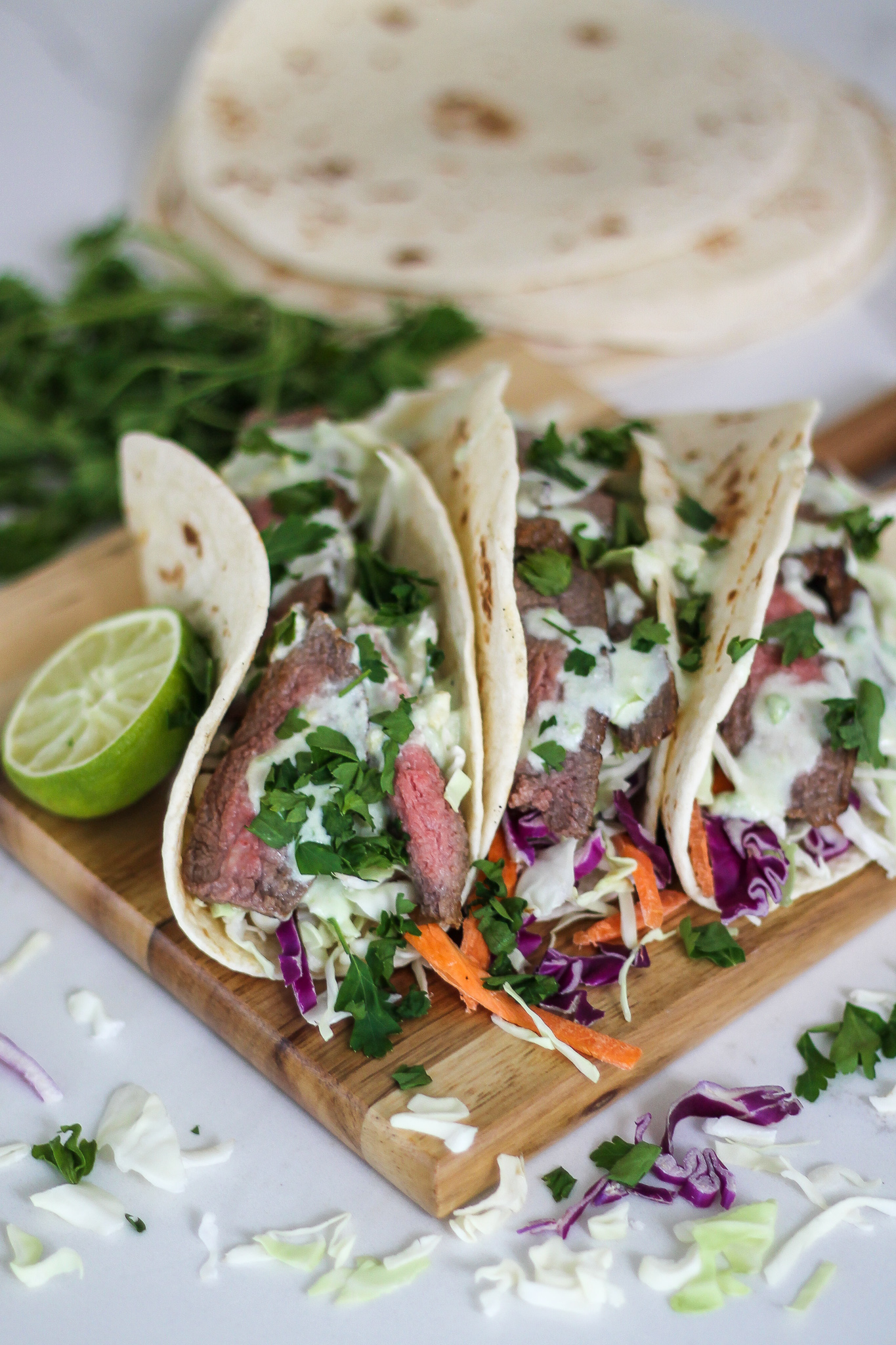 Flank Steak Tacos
Marinade
1 cup olive oil
3/4 cup balsamic vinegar
4 ounce pineapple juice
6 cloves garlic, minced
1/4 cup Worcestershire sauce
1/4 tbsp onion powder
1 tsp ground pepper
Avocado Lime Crema
1 medium avocado
1/4 cup sour cream
2 tbsp fresh lime juice
salt & pepper to taste
Combine all marinade ingredients in a bowl and mix well.

Pour marinade over steak and refrigerate in a shallow dish or Ziploc bag for at LEAST 24 hours.

Cook on a medium heat grill pan for 3 – 5 minutes on each side, or until the internal temperature reaches 130 degrees.

Allow to rest 2 minutes before slicing into thin strips.

Combine all crema ingredients in a bowl and mix well.