I've got SO many great pieces to share with you today, friends!
I'm going to start with one of my favorites — the cape cloak! This cape comes in 4 colors and is just so…elegant…and fabulous. It's definitely going to be my holiday party go to top! I wore it recently to an event and had several women stop me and ask if I'd be willing to share where I purchased it. They were stunned when I said Amazon…and for less than $20!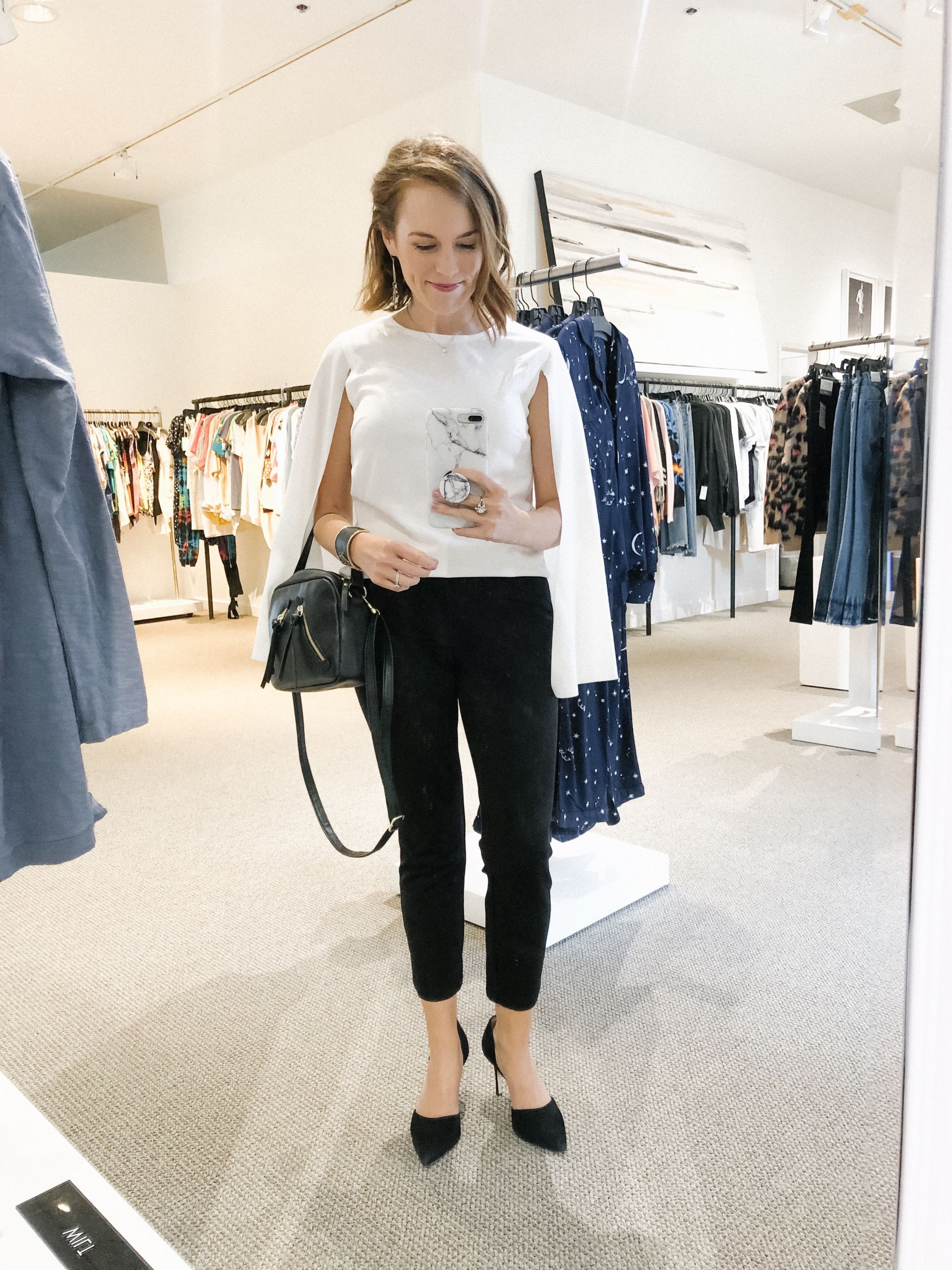 cape cloak // heels // crossbody bag // pixie ankle pants
Although it was a hard decision, these spider web pajamas are the ones we went with this year for the kiddos out of all the options I rounded up last month. They are 100% organic cotton and I love the fit of these jammies.
pajamas // Black Plant Stands // Buffalo Check Rug // No Place Like Home Rug // Buffalo Check Pillows // Wreath (similar) // Planter Boxes (Also available at Target)
This flowy swing dress (size small) is so cute for fall. It comes in 26 colors. One of my girlfriends showed up to dinner wearing it in black the other day and I loved it in that color too!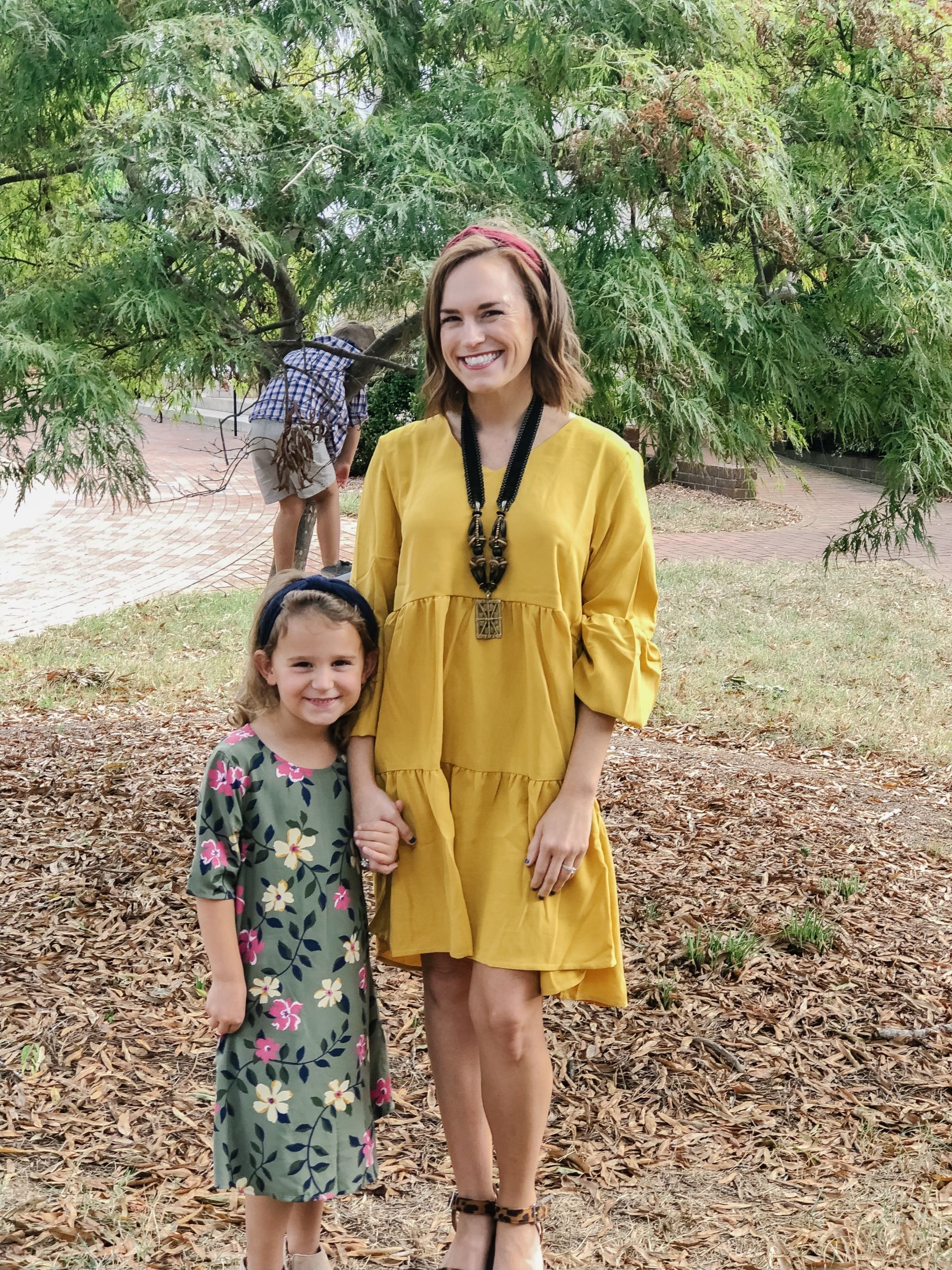 dress // wedges // caroline's dress // our headbands
This cute little tweed dress (wearing XS) is a perfect addition to my work wardrobe! The length is perfect for the shorter ladies and this dress has pockets! Comes in 4 colors.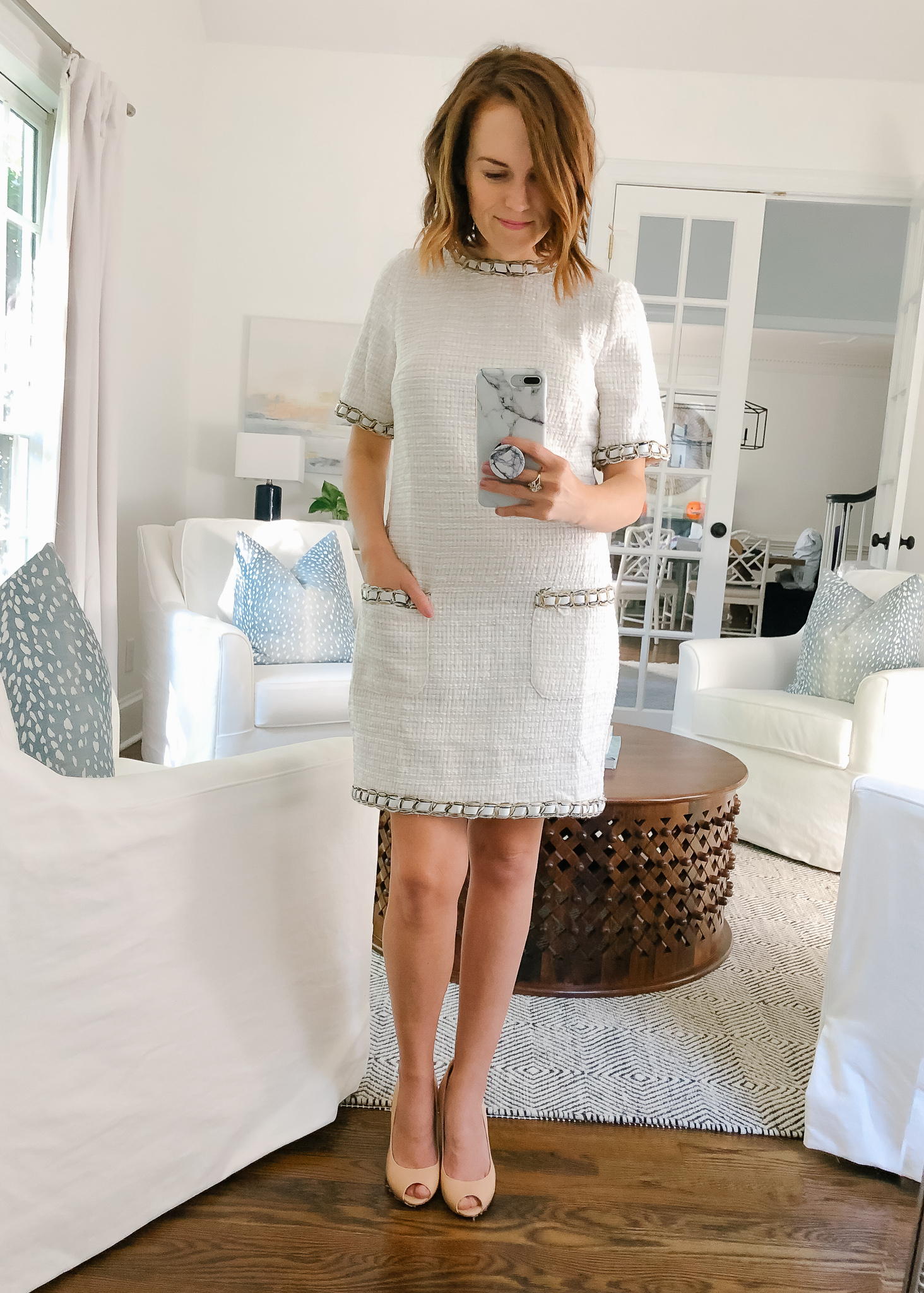 With more than 2500+ Amazon reviews, this v-neck bell sleeve dress (wearing XS) is a great staple for fall. Comes in 25 colors. Oh, and I've been wearing this leopard wrap bracelet nonstop. My heels are no longer available but these ankle strap sandals are very similar!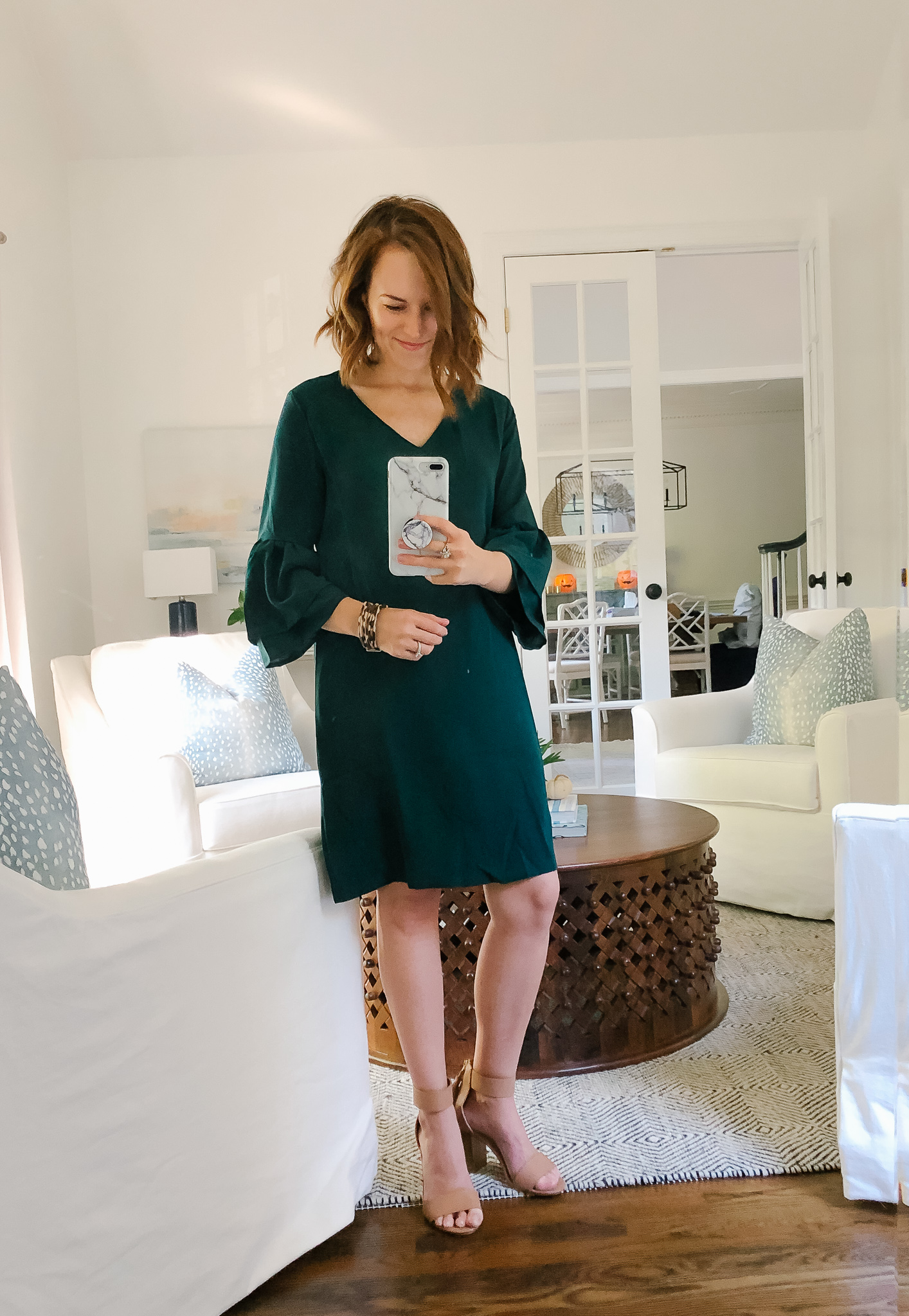 This amazingly soft slouchy pullover top reminds me a LOT of the Lou & Grey line at Loft.The brand is by Amazon and the quality is incredible. Highly recommend this one…if you can get it in stock (sorry, it goes out of stock a LOT). I'm wearing XS. Also comes in black! It's such a steal and super cute! Paired with these jeans!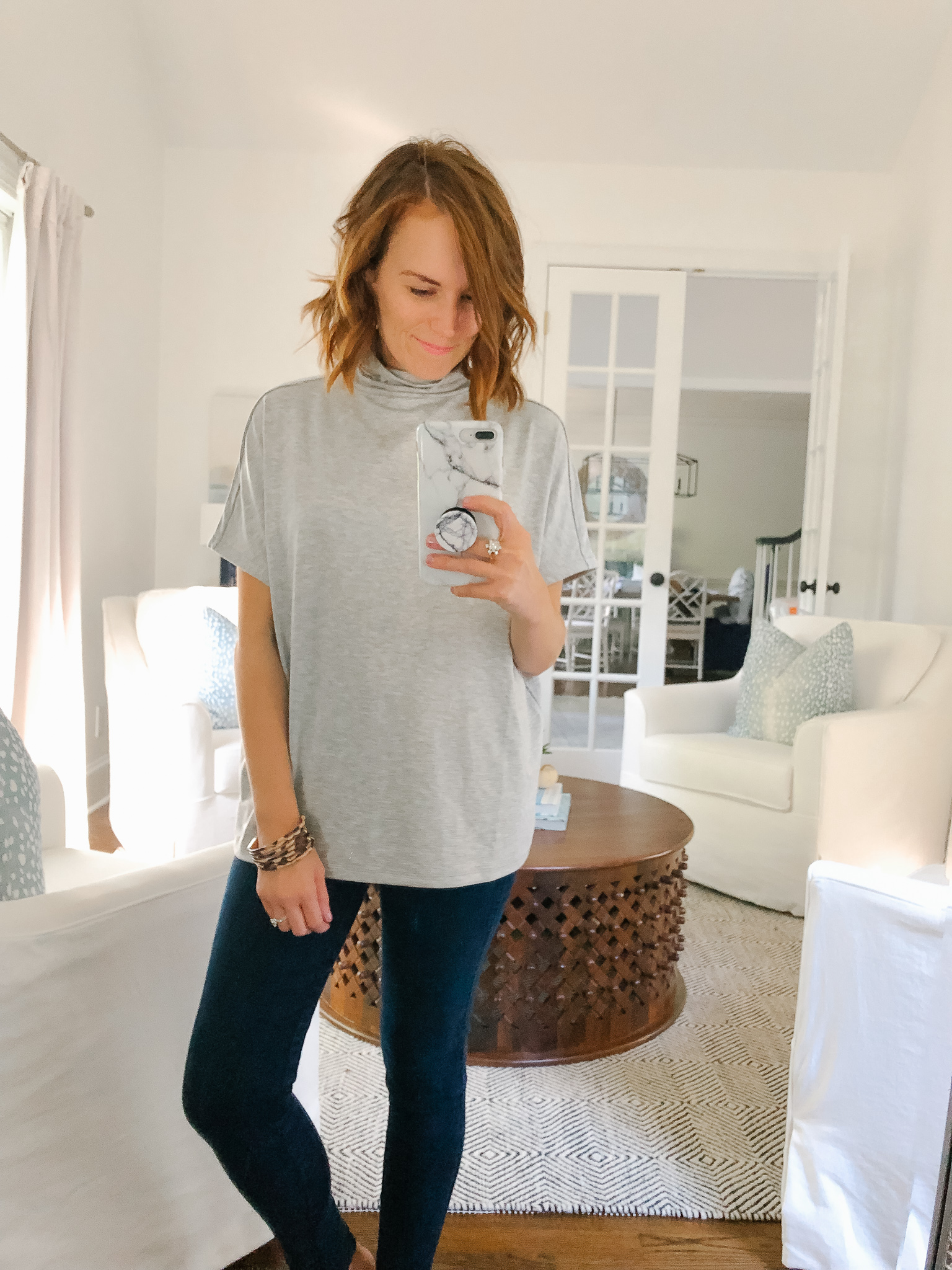 I blogged about this mocke neck ruffle hem dress in my work dress round-up post recently and wanted to show it on for y'all to see! It's excellent quality and although I mentioned it was good for shorter ladies, it does hit me right above the knee so it would work for taller ladies too! My heels are no longer available but these ankle strap sandals are very similar!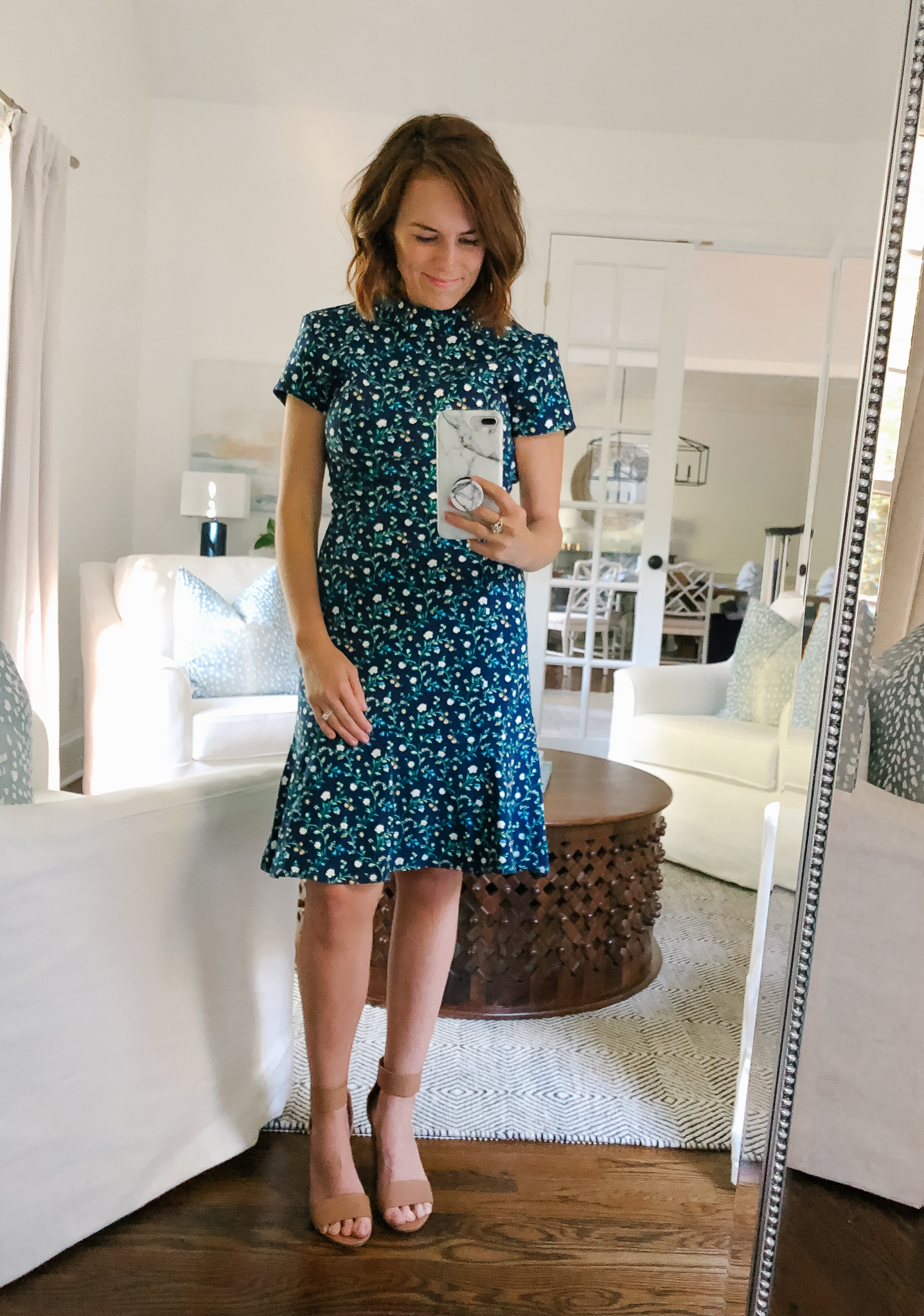 I love this ruffle tiered dress so much that I own it in two colors! Here it is in green! Wearing size small. ALSO — THESE ANKLE BOOTIES. I love so many items in this haul but these booties are my favorite! They are a little pricey but totally worth it — I will be wearing these allll fall long. I'm wearing the suede taupe but they also come in black leather (I want these next). The heel height is perfect and the quality is SO good and supportive! Amazon brand items never let me down and these are just as amazing as I had hoped they would be.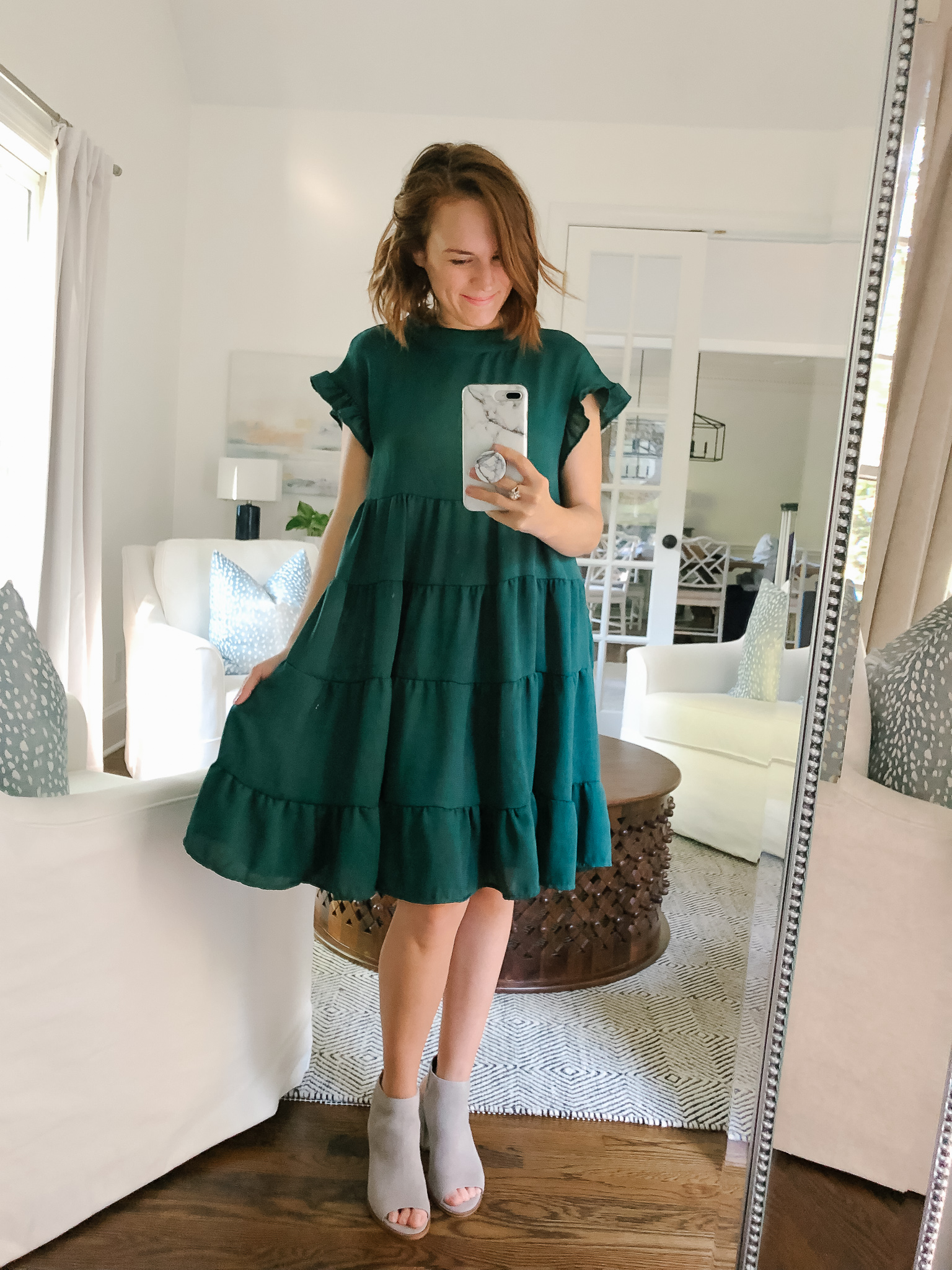 Last spring I purchased this gorgeous embroidered top in pink and loved it so much that I scooped it up in green for fall! Wearing it with my leopard wrap bracelet and these jeans.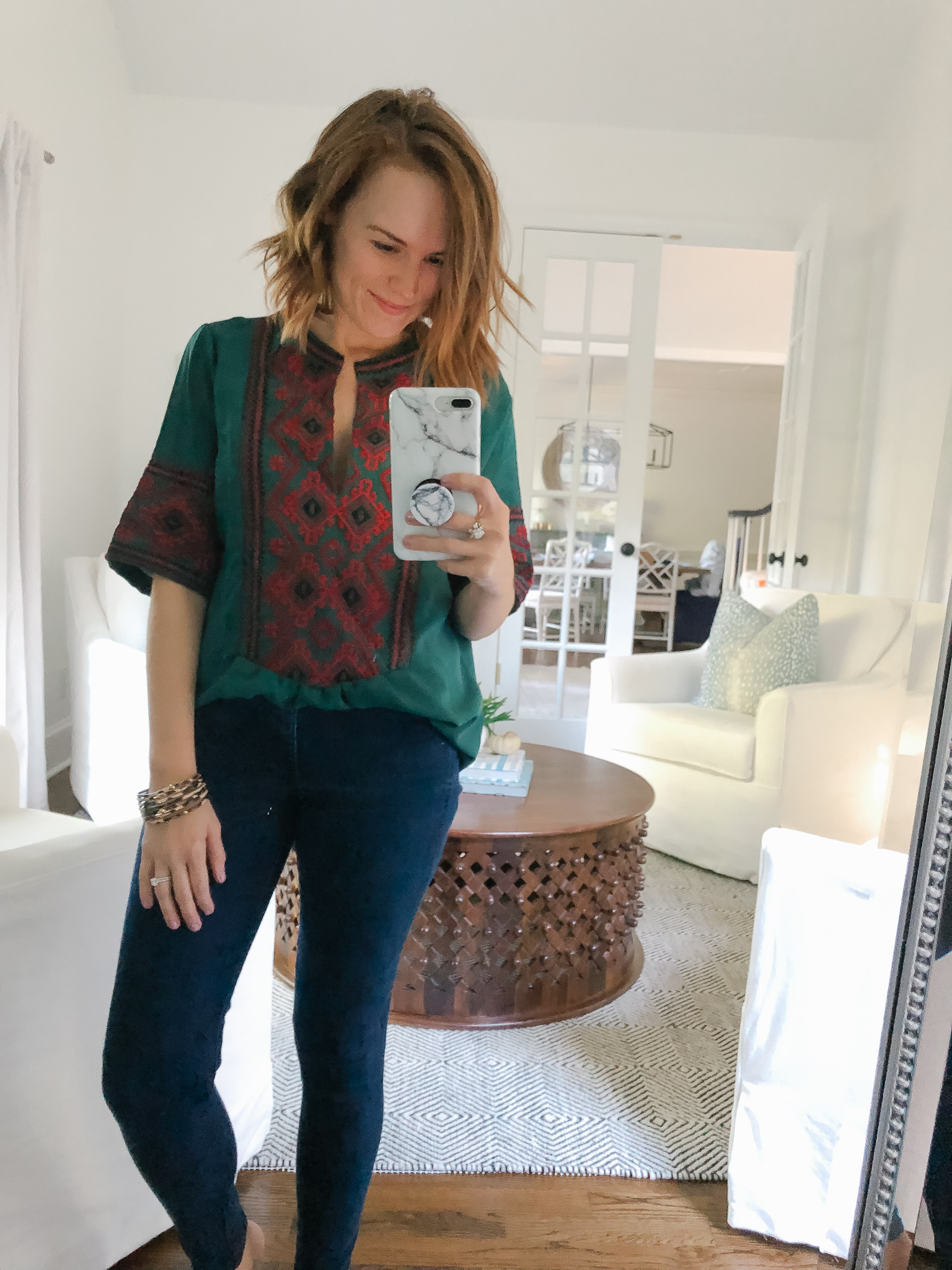 If you need a puffer coat for winter this one is for you!! The quality on this coat is incredible (even be better than my JCrew puffer coat actually)! I'm wearing an XS and it comes in 3 colors. Paired with these jeans.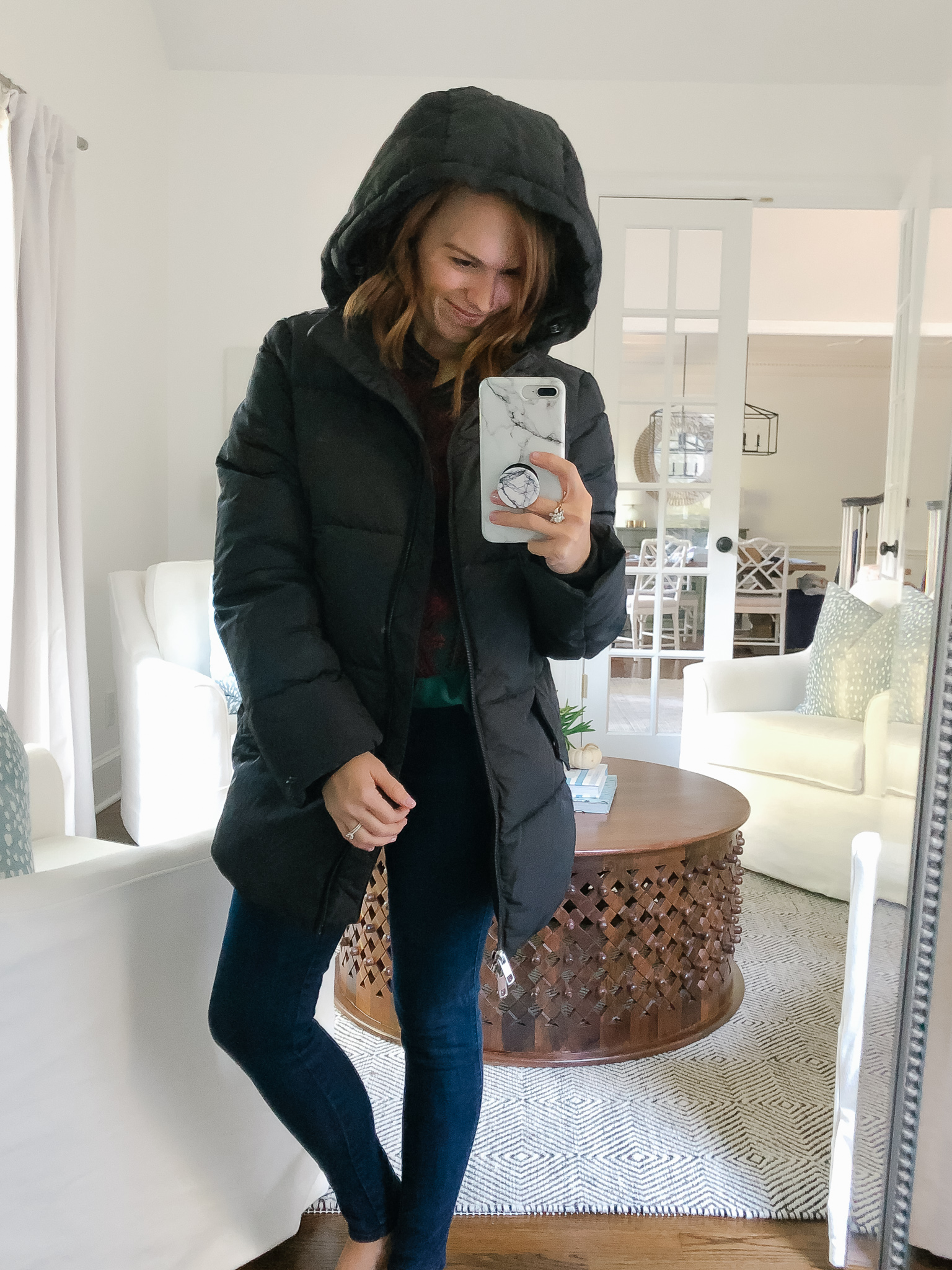 These are my absolute favorite leggings right now (wearing XS)!!! They are high waisted and the moisture wicking fabric is so soft they feel like pajamas. I love the lattice detail, there's a drop in pocket in the back and they come in 6 colors. Wearing with my favorite running shoes!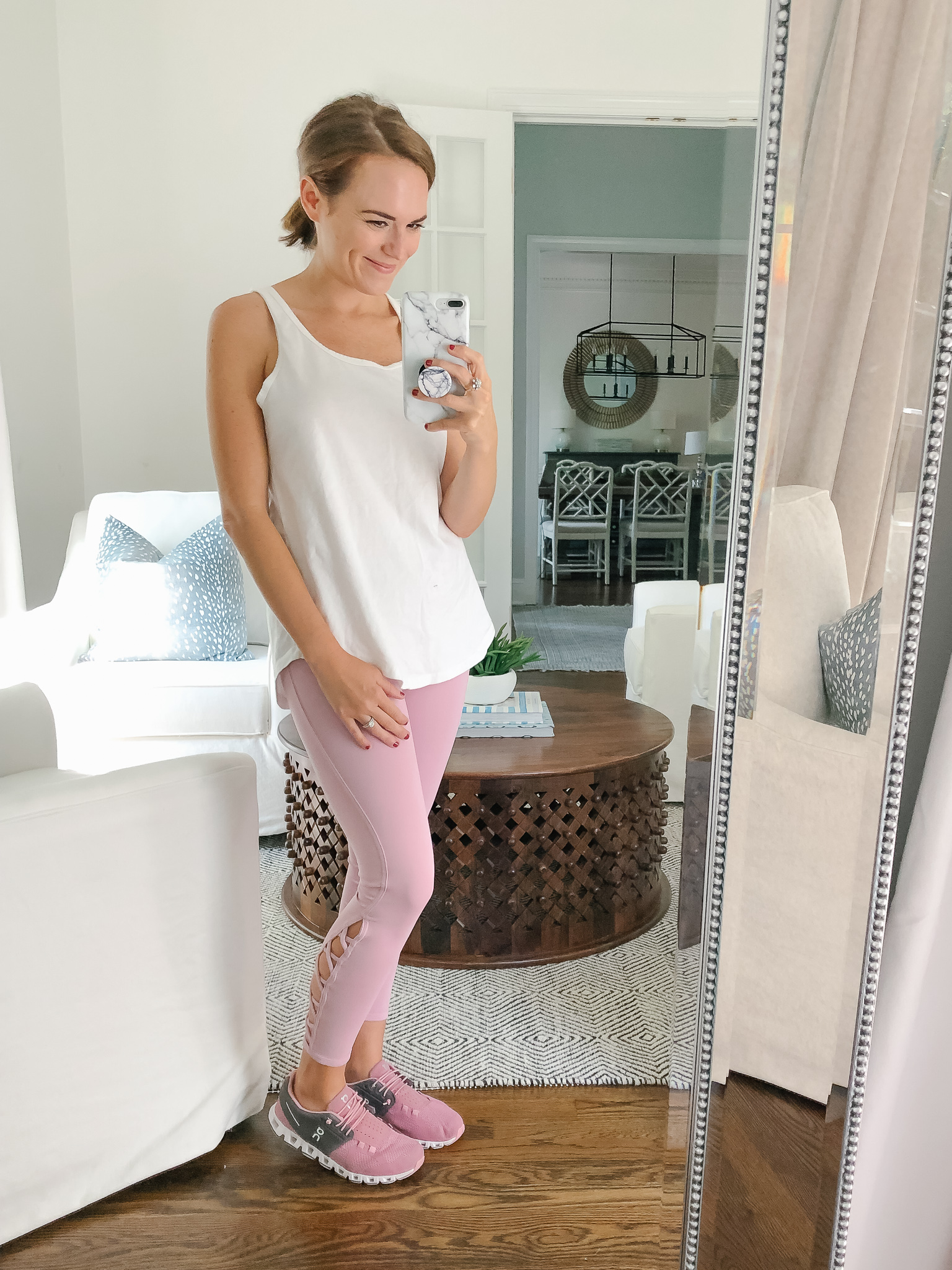 I wanted this polka dot v-neck dress to work but sadly it was too long and big. I'm posting it for you taller ladies who might like it!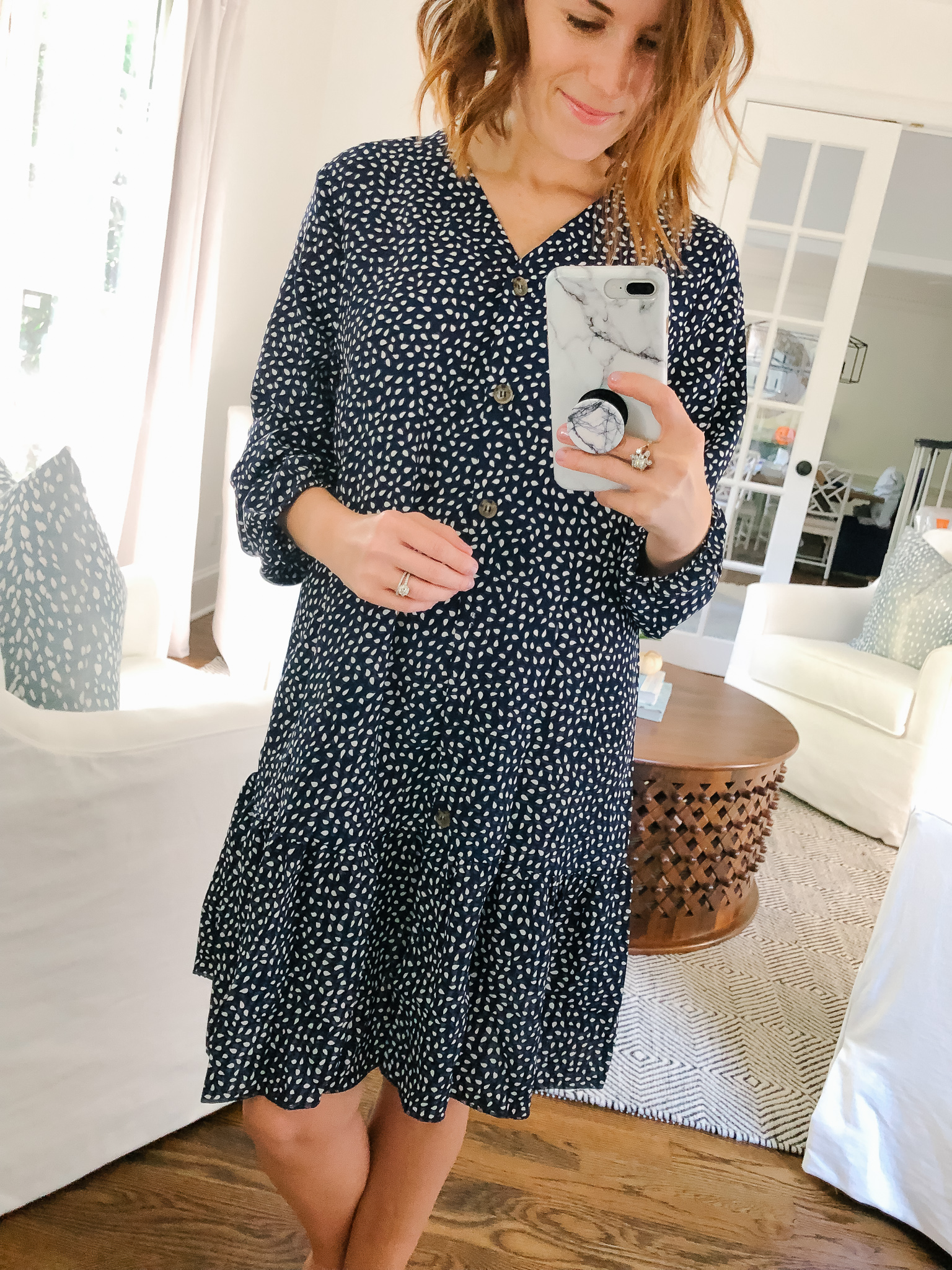 This classic fit long sleeve poplin shirt is perfect for layering under sweaters. Wearing XS. Comes in 16 prints.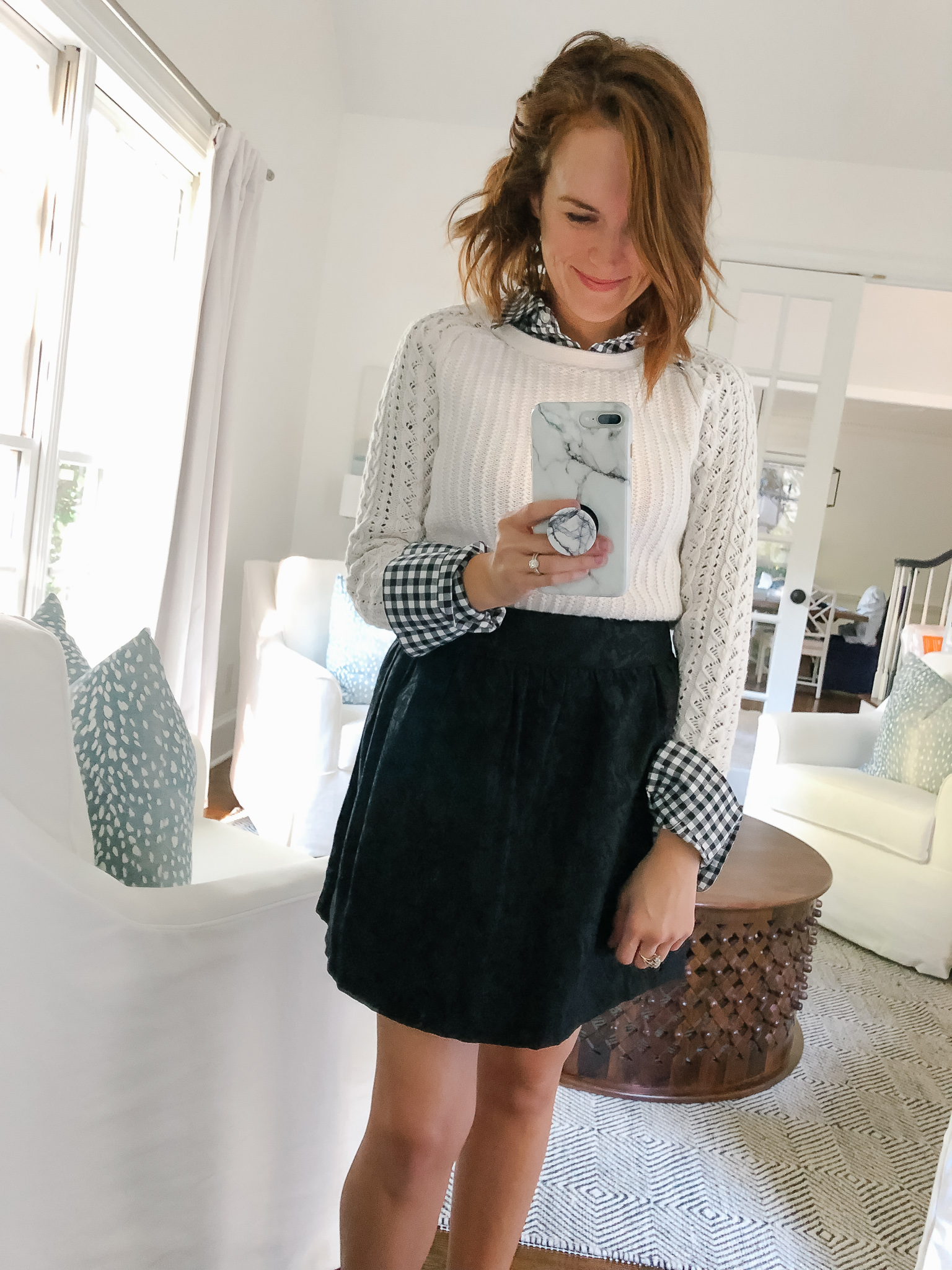 Last but not least — the perfect long sleeve white turtle neck!! I have been on the hunt for a fitted long sleeve top to wear with my skirts and this top is excellent quality, is super soft and has great second skin stretch! I'm scooping it up in black too!! GREAT TOP. Wearing with my Chuck Taylors!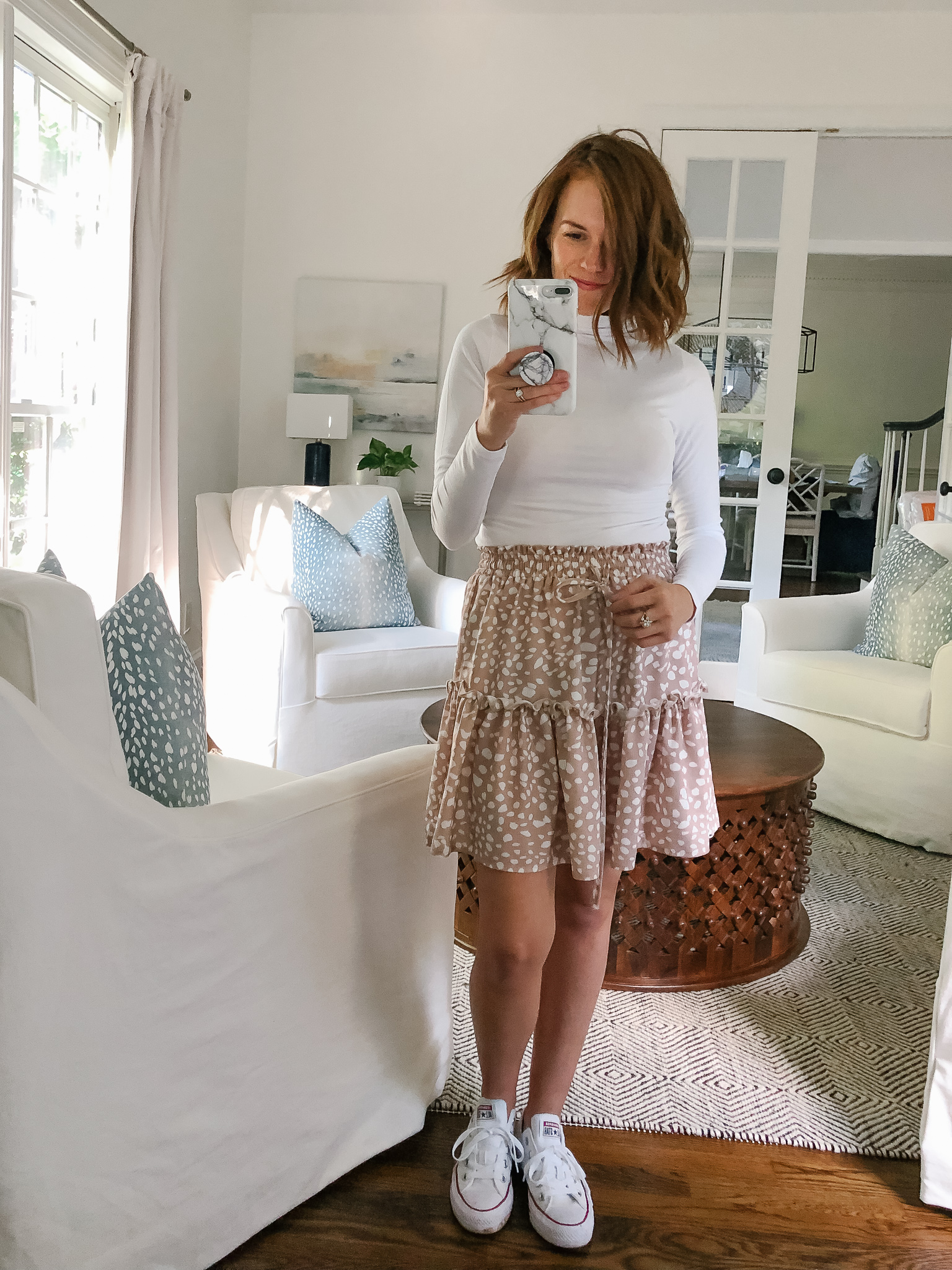 And just for reference — here is the more expensive J.Crew version for comparison!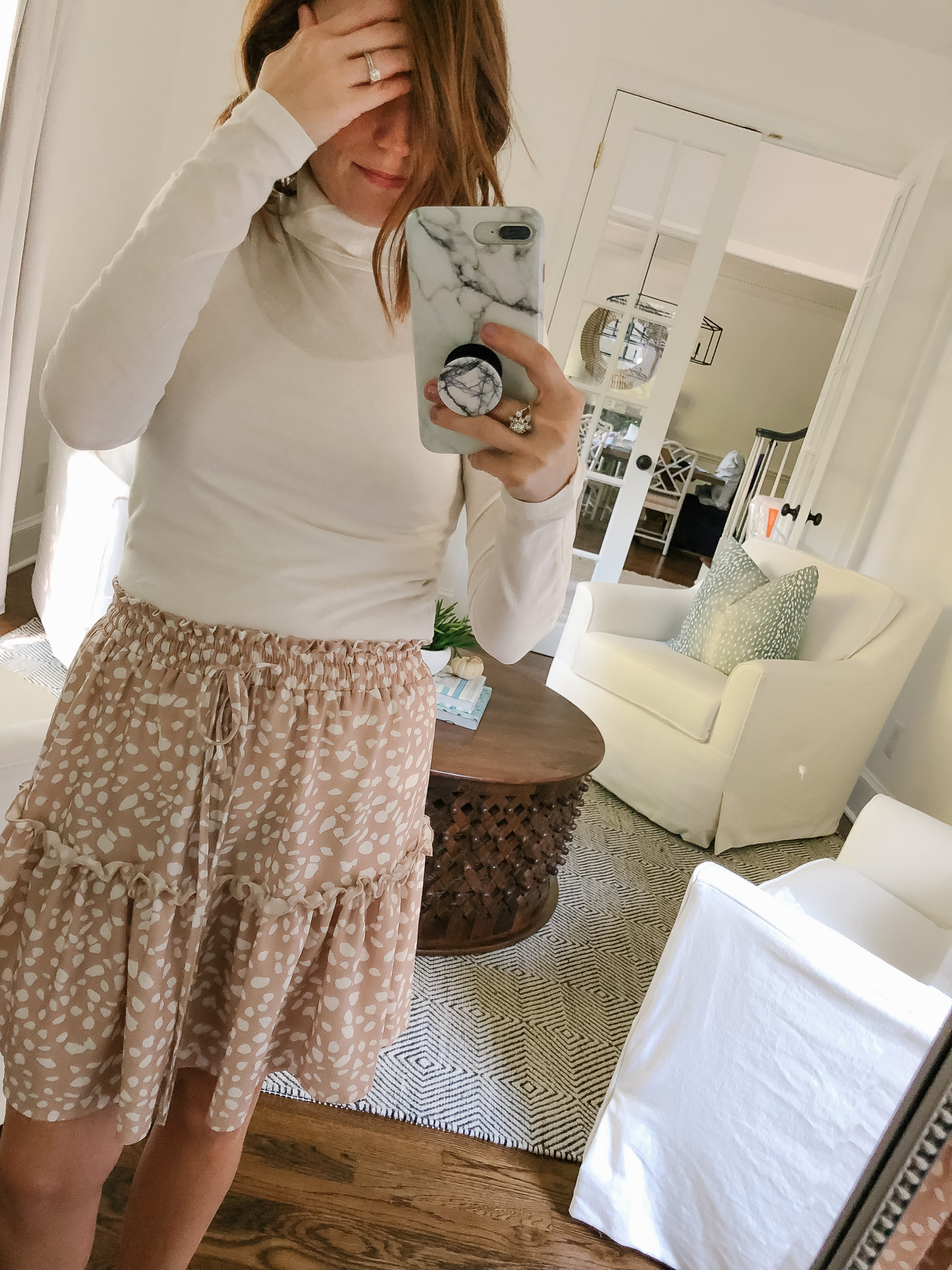 And that's a wrap on October Amazon fashion finds!