We had the most wonderful Spring Break down at the Omni Amelia Island resort!
This was our 4th vacation at this magical beach resort and our second year going with our good friends! This destination is just so easy for us — it's a half-day drive (only 5.5 hours from Charlotte), offers a gorgeous beach and amazing pool, delicious food, kid activities, golf carts and so much more.
A few pics from our trip…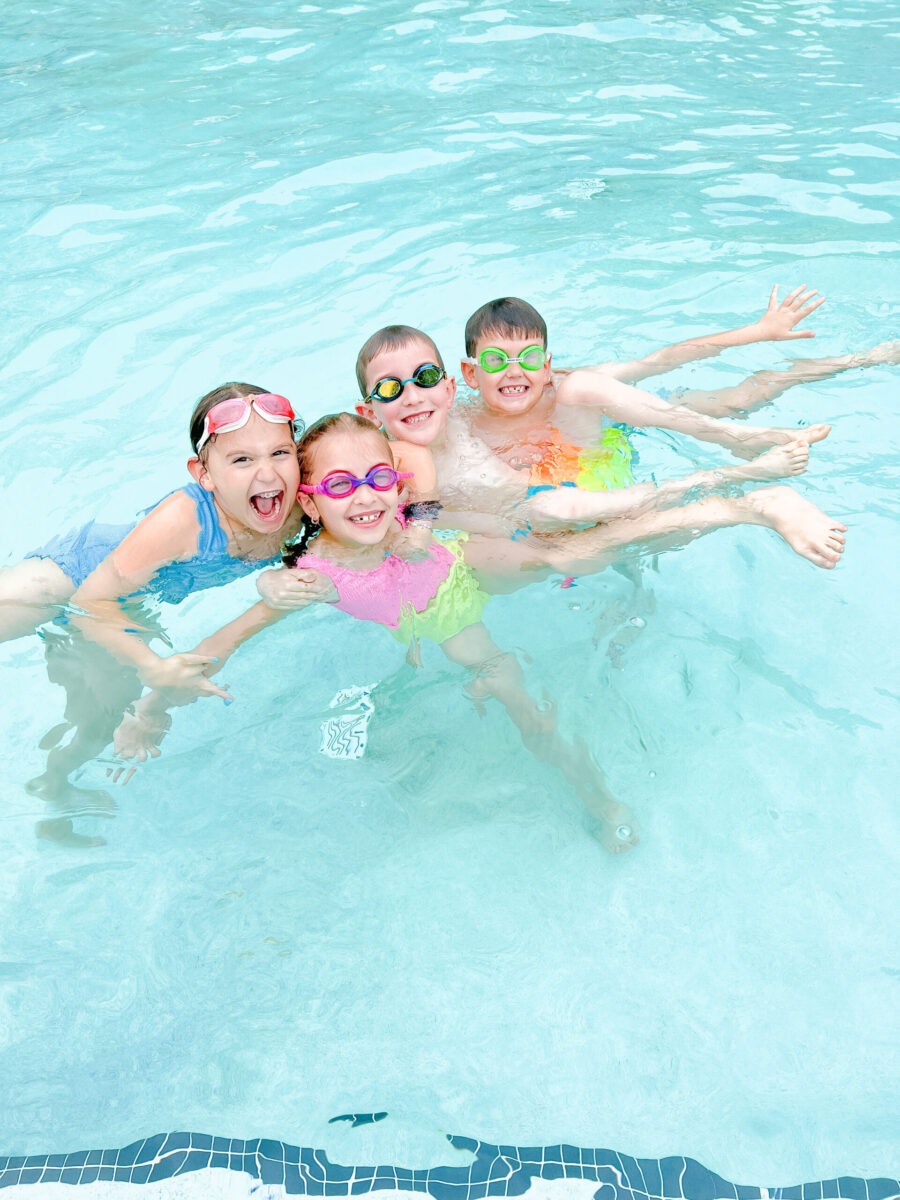 This little crew has been paling around together since kindergarten and they were all so excited to have their besties on vacation with them again this year. And it was equally fun for the parents.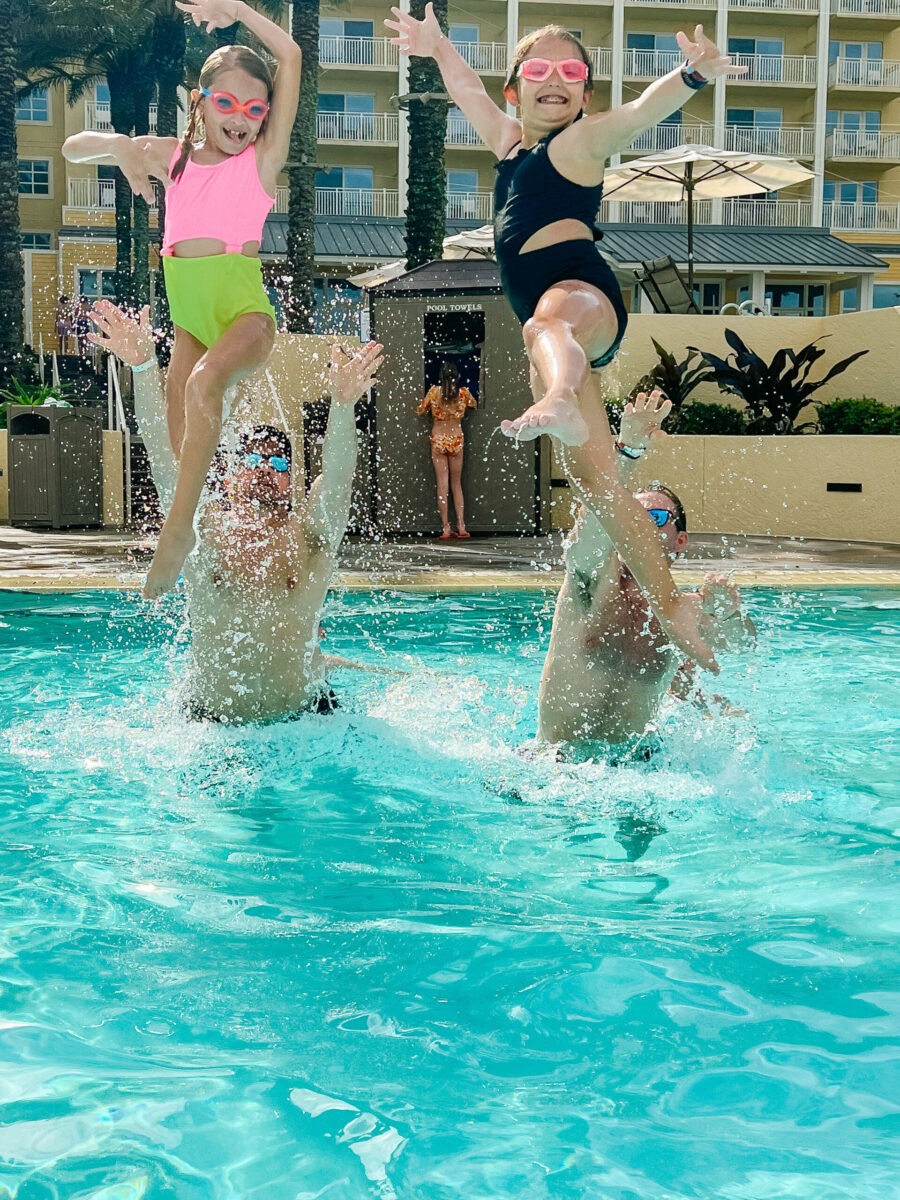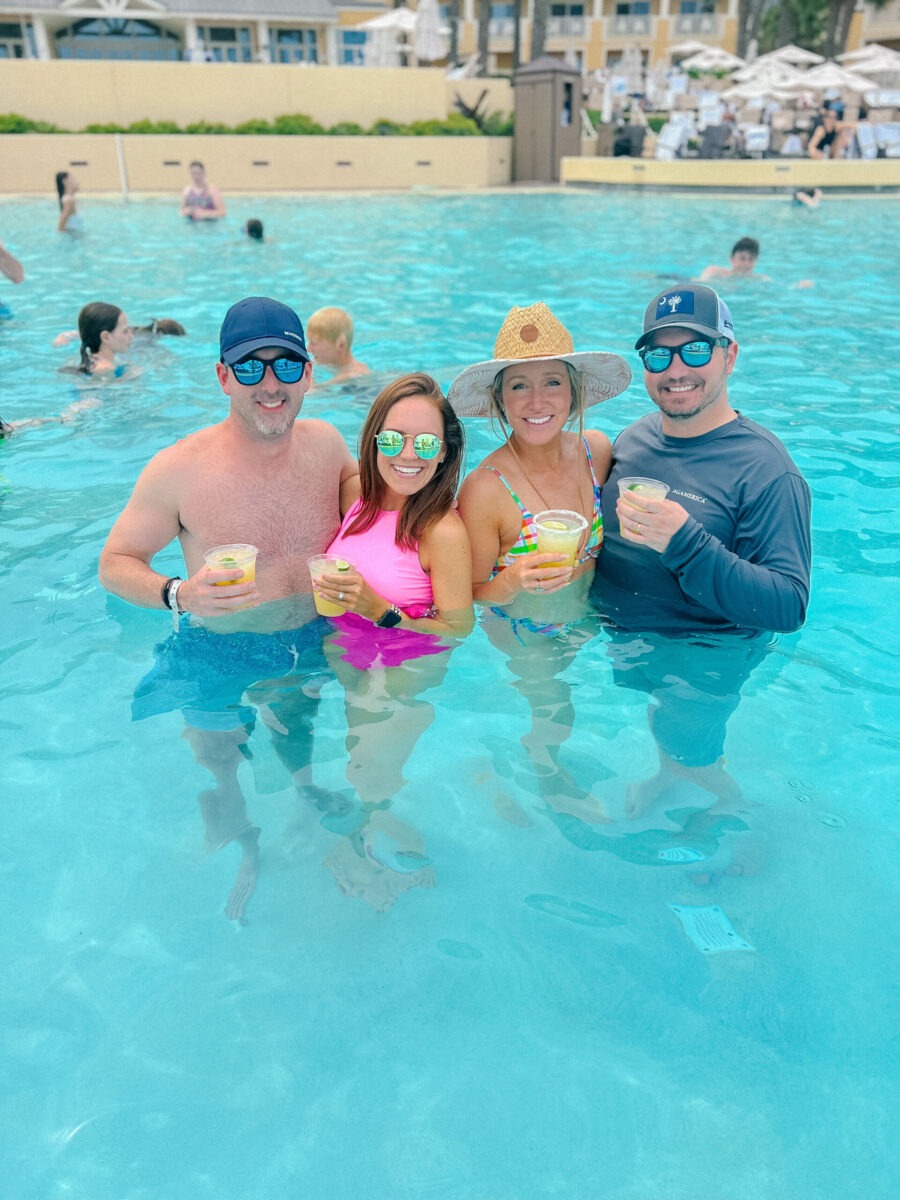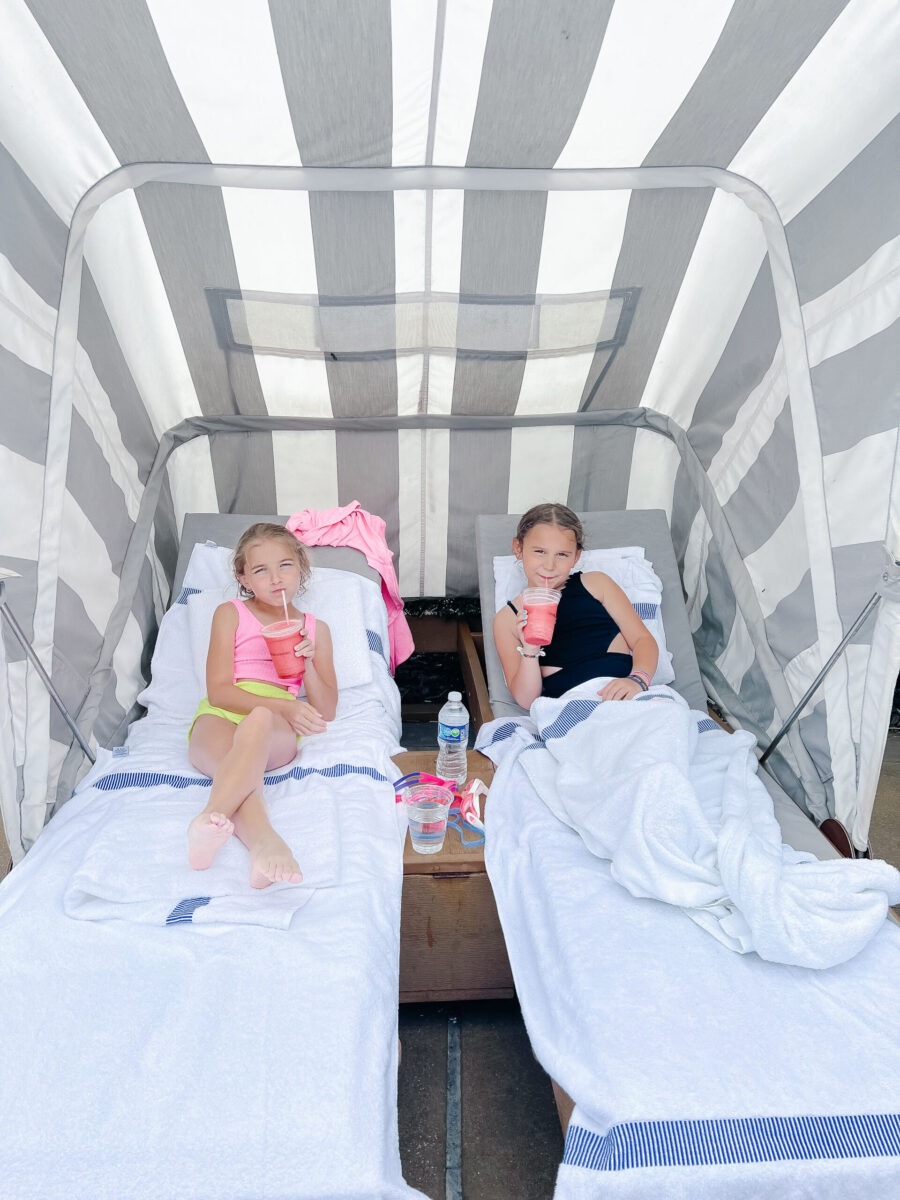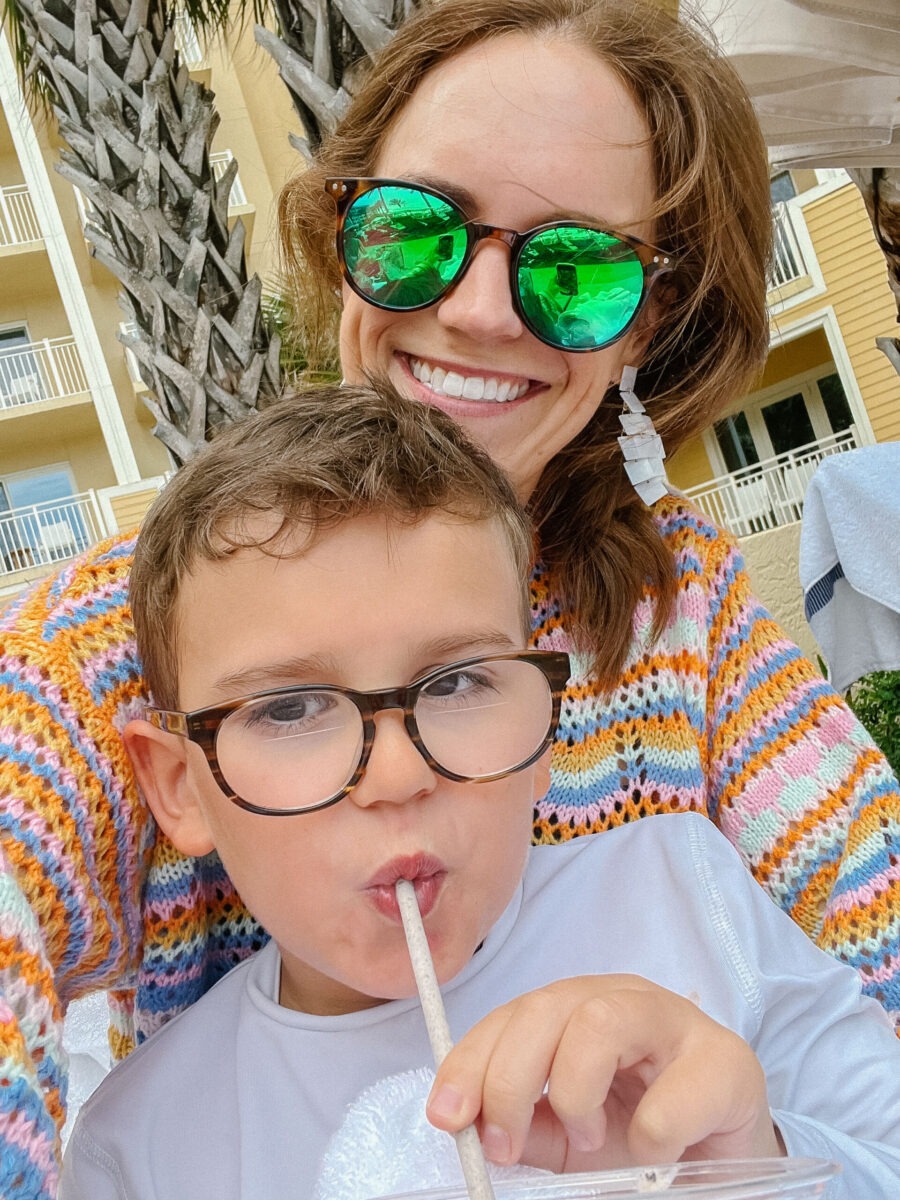 The weather forecast for our entire stay was terrible — 99% chance of storms, zero sunshine predicted, and even a few tornado warnings. And while we had several heavy rain days huddled together under umbrellas in raincoats and sweatpants while watching the kids swim, it didn't stop us from having an absolute blast. AND we ended up with TWO surprise days of sunshine which we were so grateful for and made the most of every second.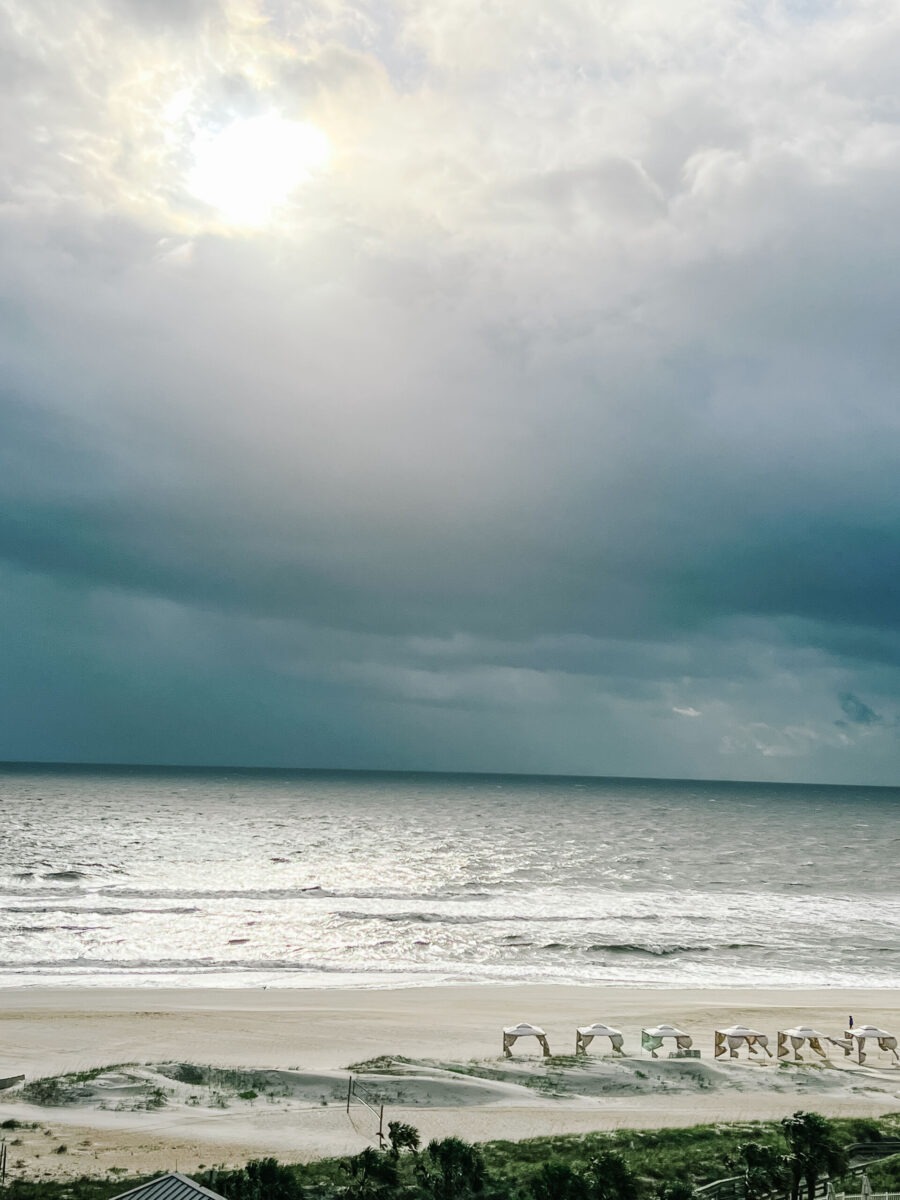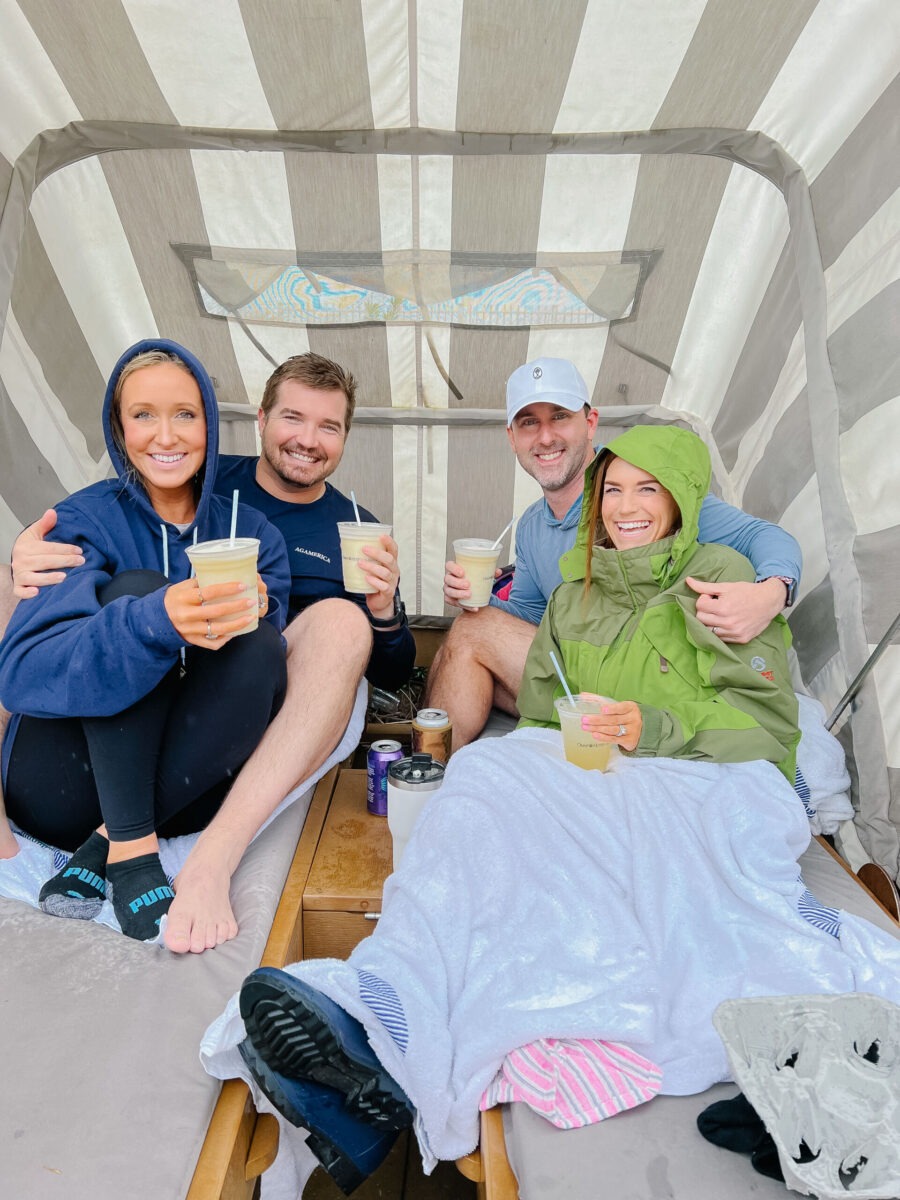 On our best day of sunshine, we rented a golf cart and explored the island all evening long. This was a trip highlight for sure. It was the most perfect night to cruise around, stopping at playgrounds, restaurants, and boardwalks along the beautiful marsh.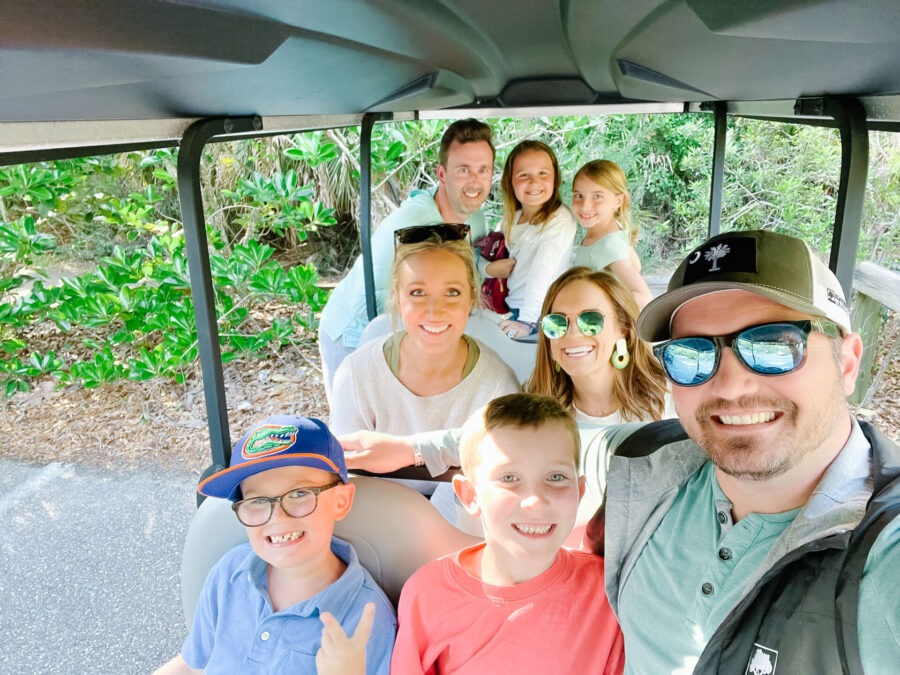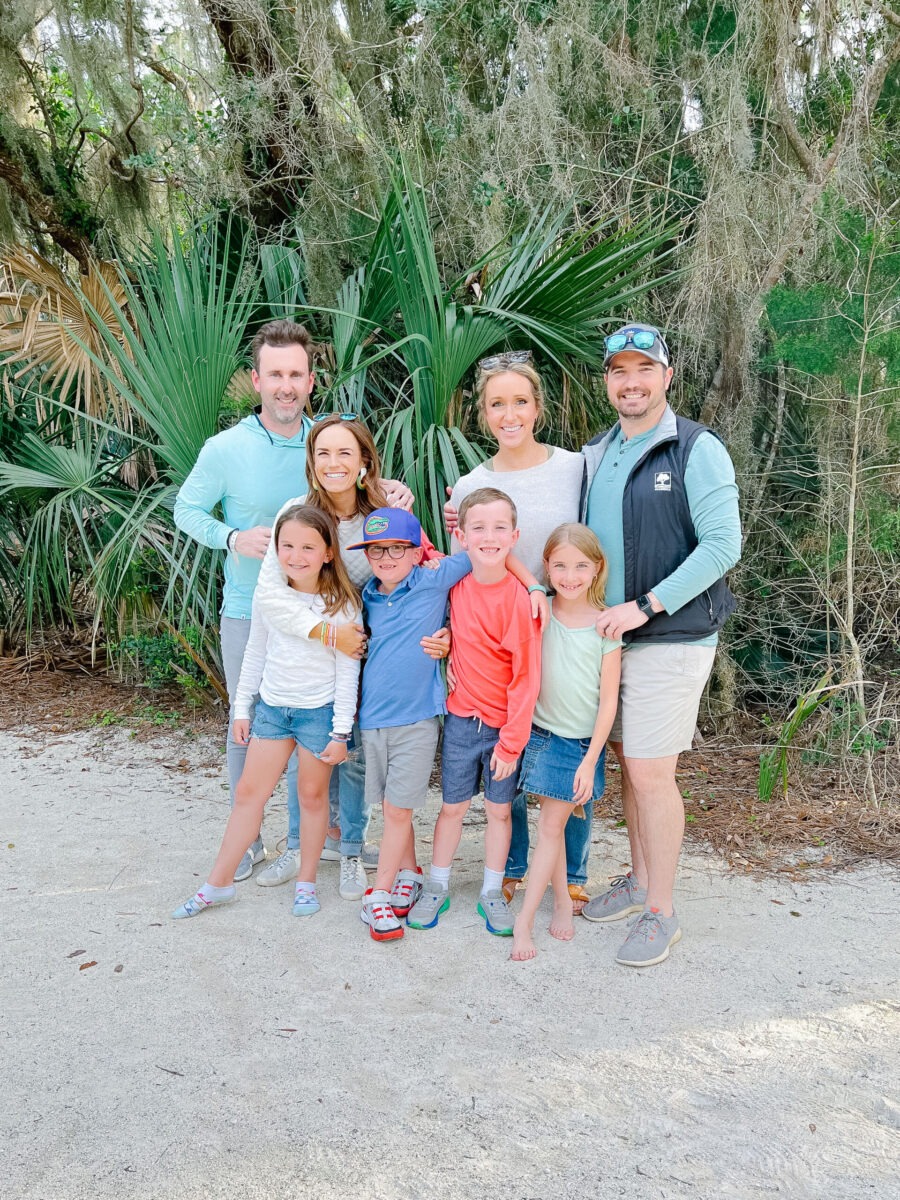 One of the very best parts of vacation for me is NOT meal planning or cooking! That break is life-giving to me. And we ate SO much delicious food at the resort.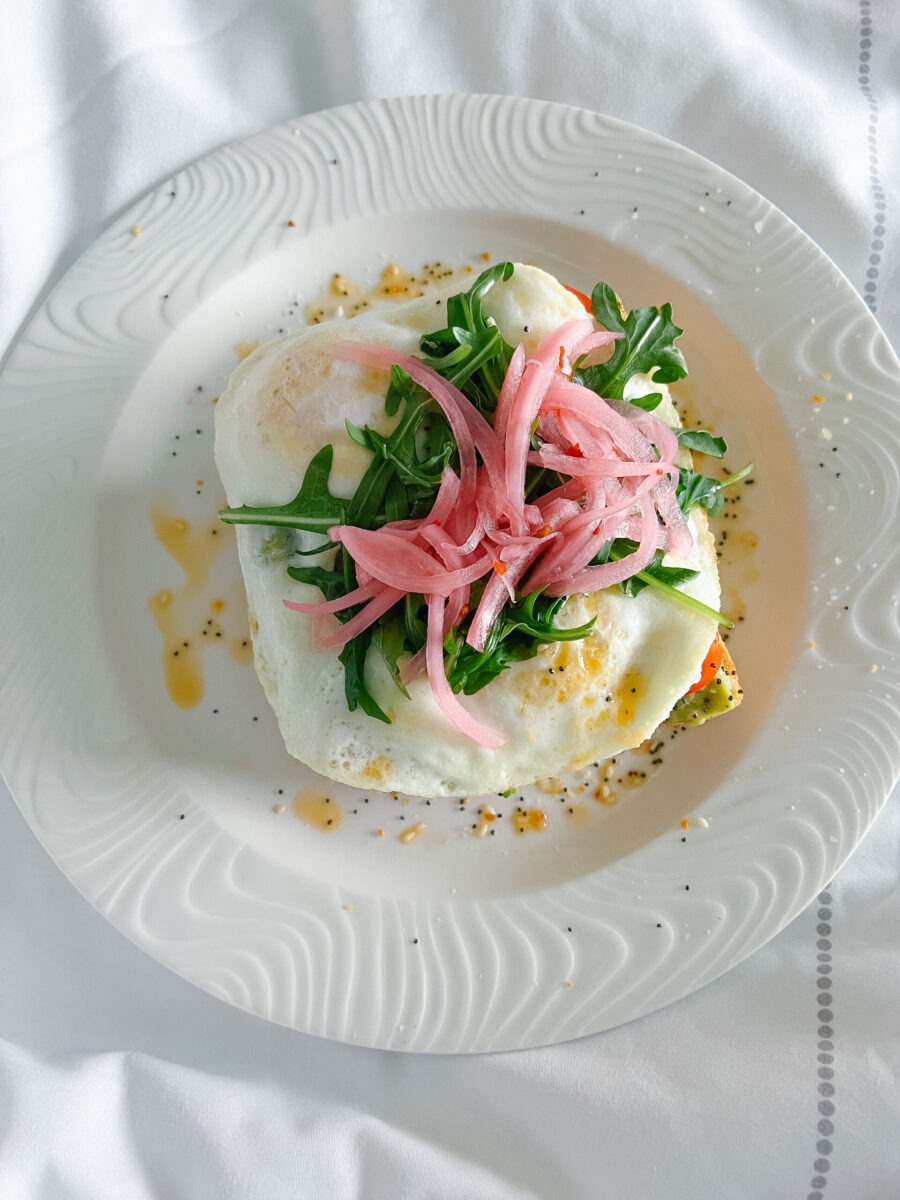 Caroline and I really loved making our beach snack boards together too. For happy hour each night, we made ginormous appetizer boards to bring over to our friends' room where the adults played lots of rummikub while the kids played together before dinner. Instead of packing all my snack board supplies and utensils, Caroline and I loved getting creative using random things from the hotel (room service tray washed and topped with notebook paper, hotel paper coffee cups cut down into ramekins, one of our empty muffin containers for a spread of sweets, etc.). We loved how they turned out and they were a big hit!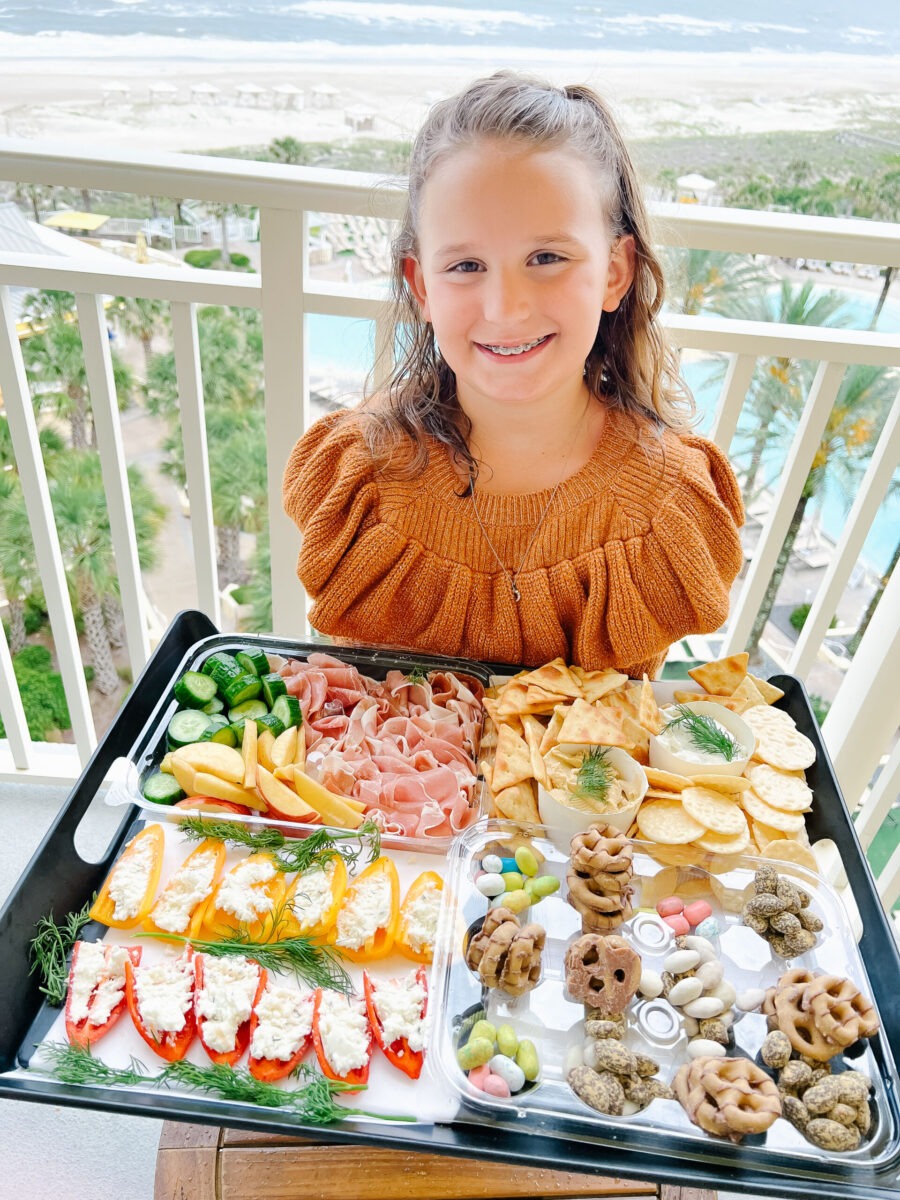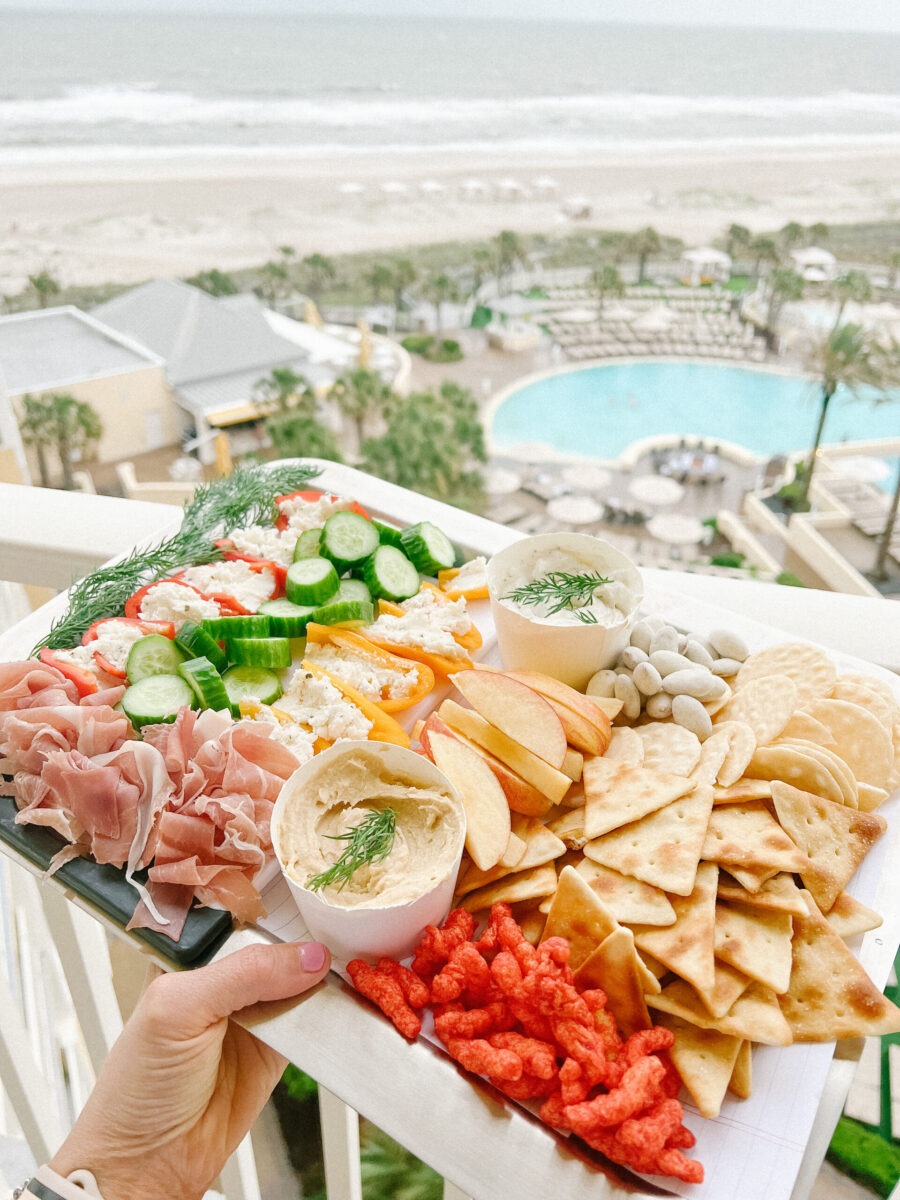 This year I decided to bring all the ingredients for Watermelon Margaritas and they were so, so, so good — a perfect beach cocktail.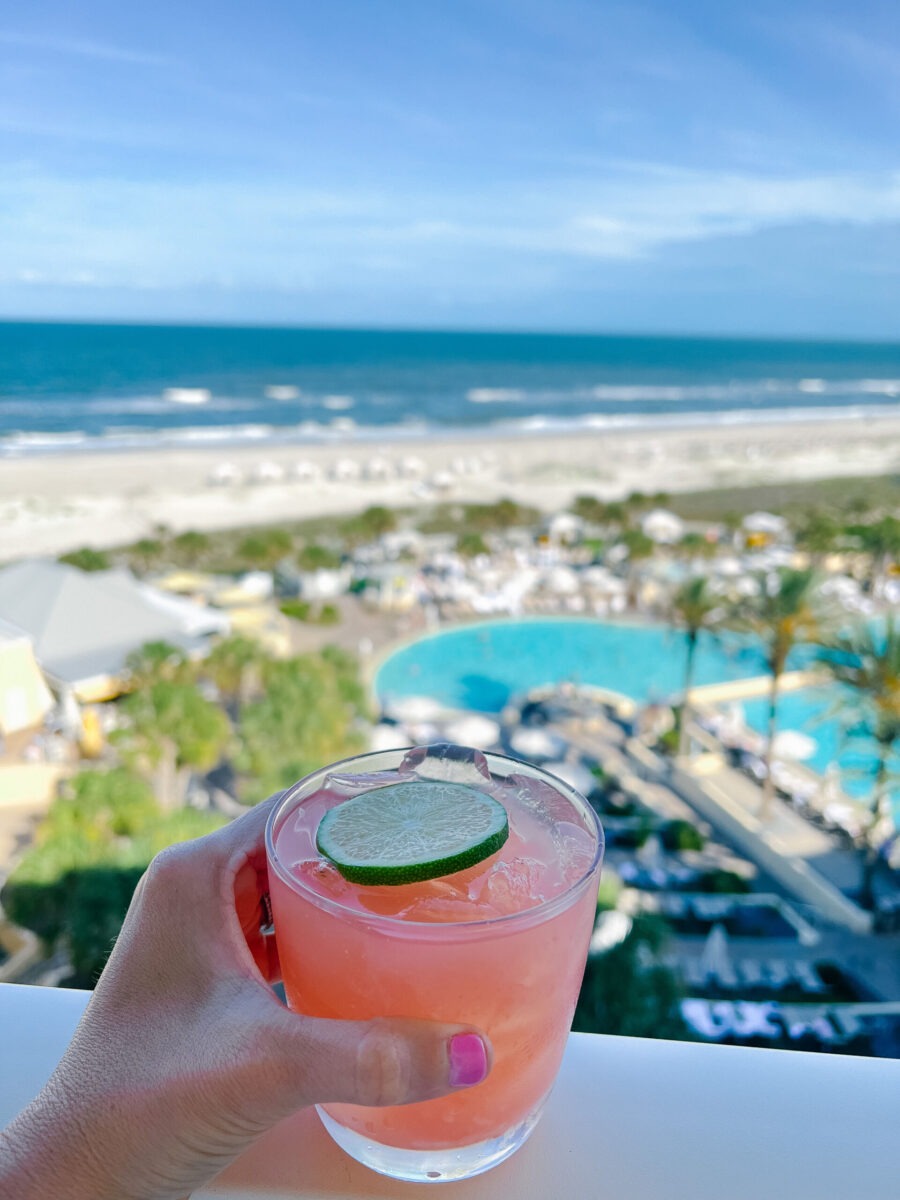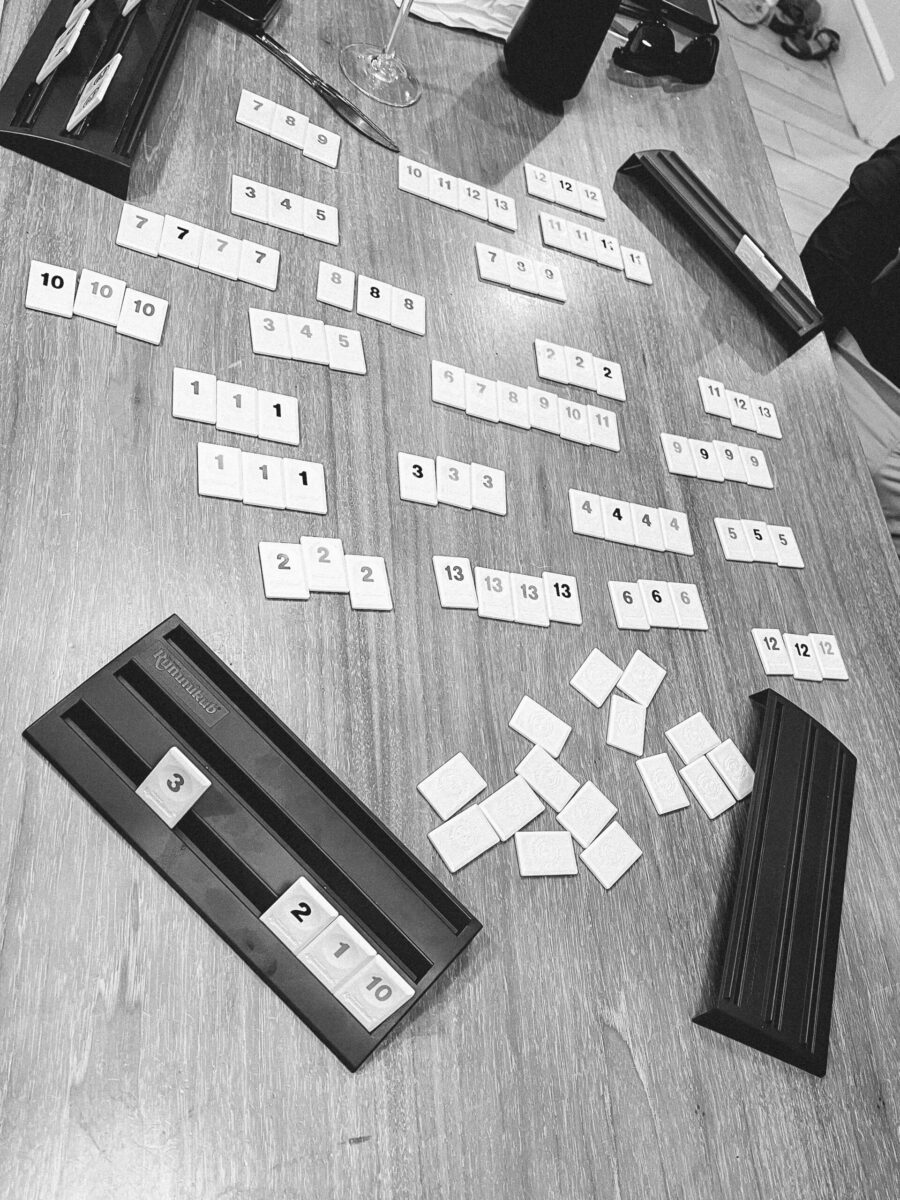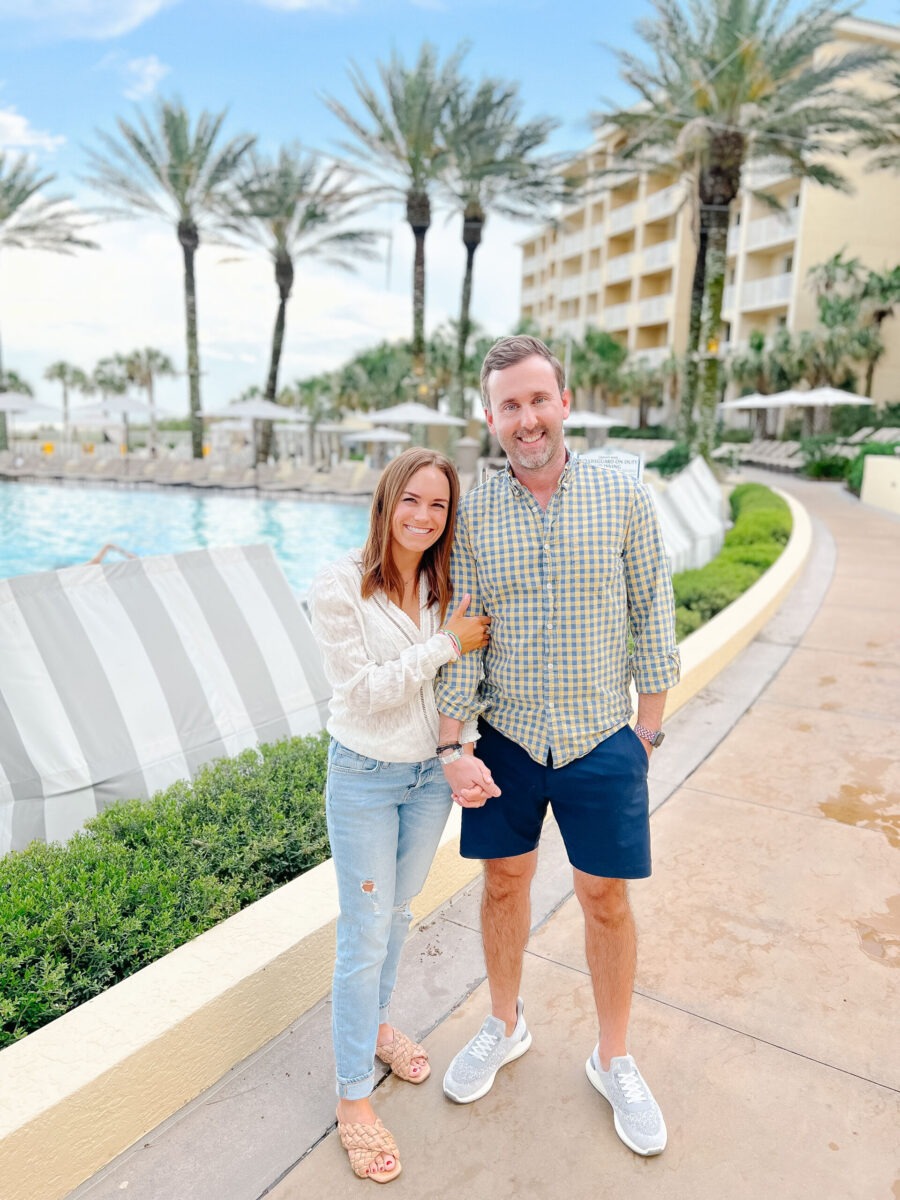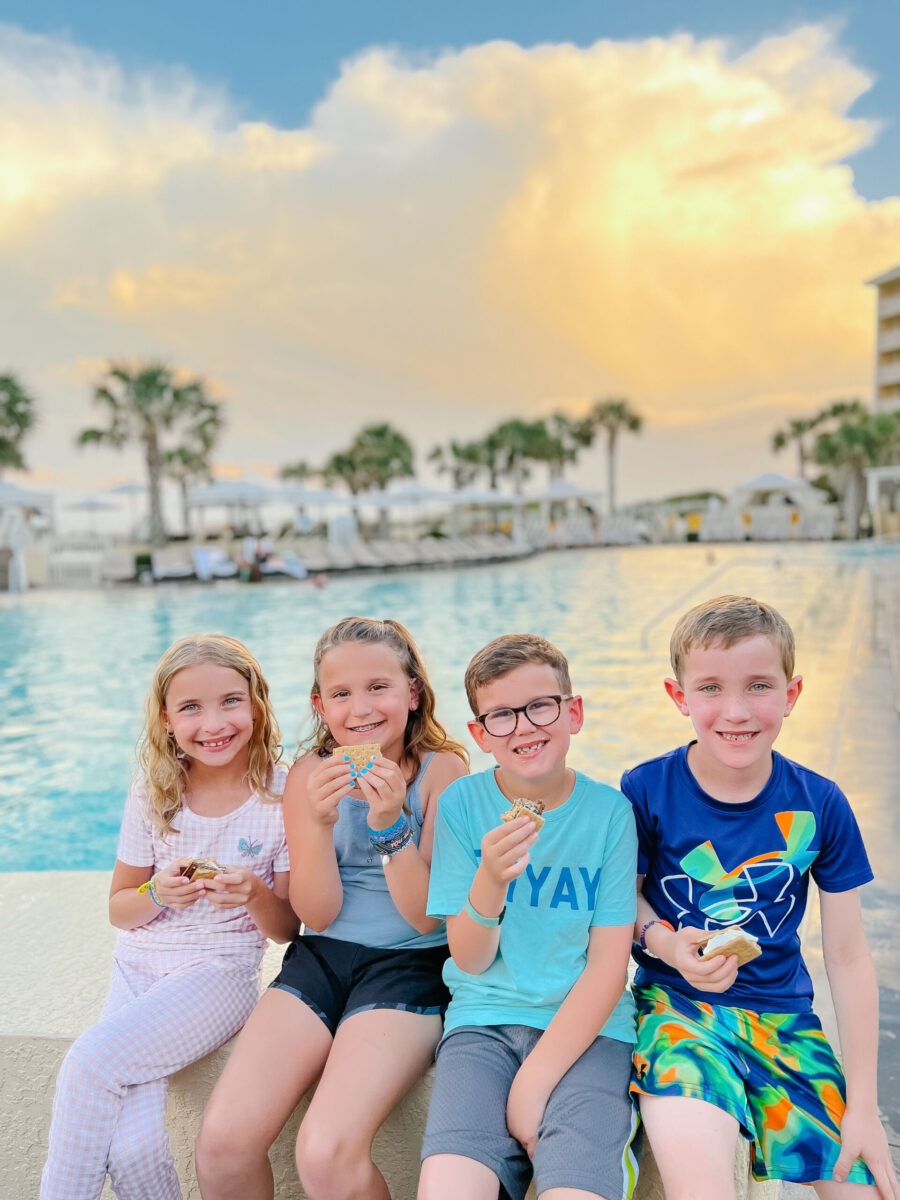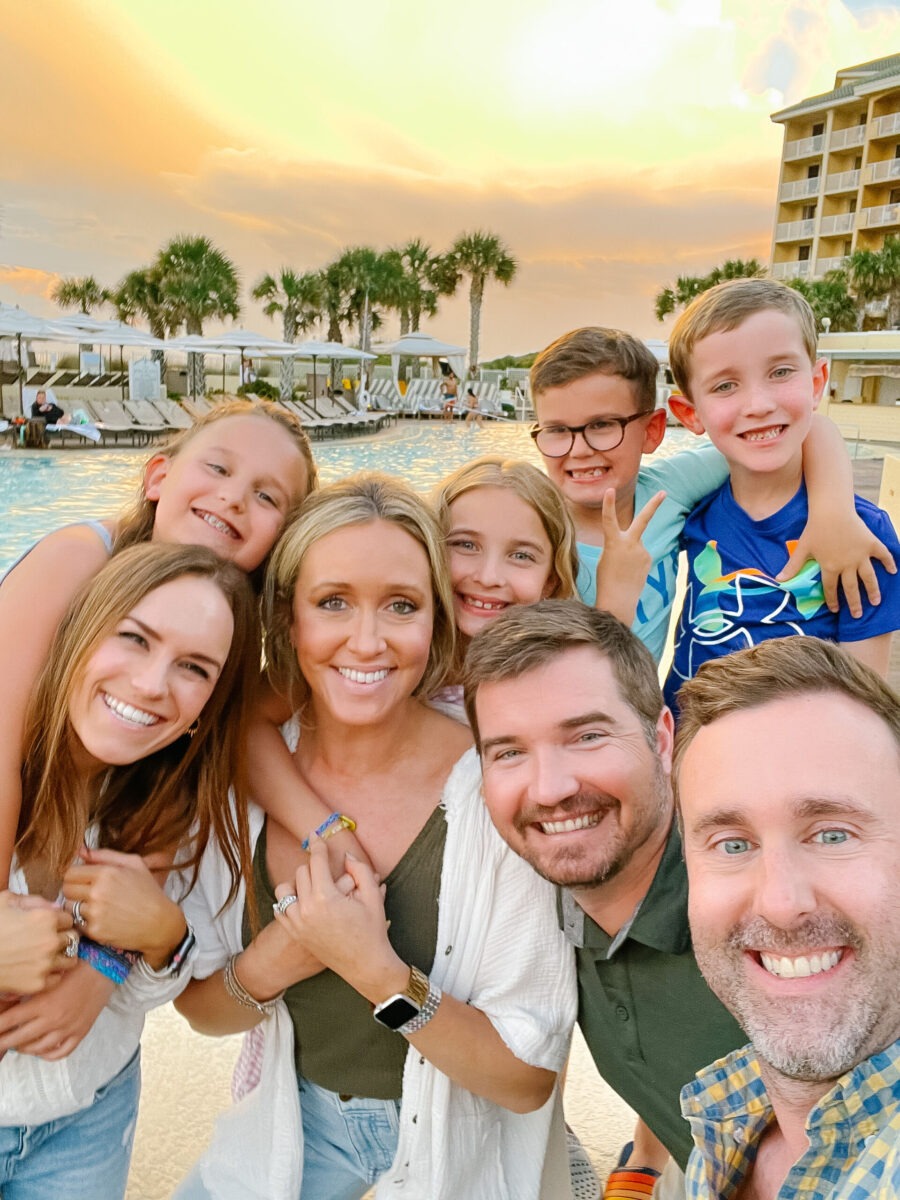 And that was a wrap on our family vacation in Amelia Island!
Previous Amelia Island Family Vacation Posts