We love going out to eat as a family, especially now that our kids (for the most part) have outgrown restaurant tantrums, no longer require hi-chairs and their plates don't end up on the floor. While it's definitely easier to dine out these days, it's not to say you wont find my kids arguing over the green crayon or hear us negotiating dessert or tablets if both kids sit in their seats and eat their meal. For those reasons, we typically end up at one of our five favorite kid-friendly restaurants when we go out. All of these restaurants are usually packed with families, the food is delicious and there's minimal side eye judgement if your kids can't stay in their seats…or you need to hand over the tablet to have a conversation with your husband.
Hands down, our favorite family restaurant that we frequent allll the time! Our kids beg to eat at Cowfish anytime we talk about going out to eat and it's definitely our restaurant of choice for special occasions or birthday celebrations (they do a fun surprise). The food is incredible and the atmosphere is fun and relaxed. We love grabbing a patio table near the big Connect 4 game so the kids can play before our food arrives, looking at the fish and tossing pennies into the fountain before we leave.
What to order: The menu is so big that it can be a bit intimidating for first timers, but there is something for everyone from sushi to burgers (or burgushi – a combination of both). You can't order wrong here. Everything is delicious, including the cocktails and desserts. Personally, my favorite appetizers to order are the Crab Rangoon Dip or Seared Sesame Tuna. For dinner, everyone in the family usually orders a Bento Box (a sample box that includes the burger of the day, a specialty sushi roll, sweet potato fries, edamame & marinated cucumbers). And if you can squeeze in dessert, our favorites are The Moose is Loose or Fresh Berry Tall Cake!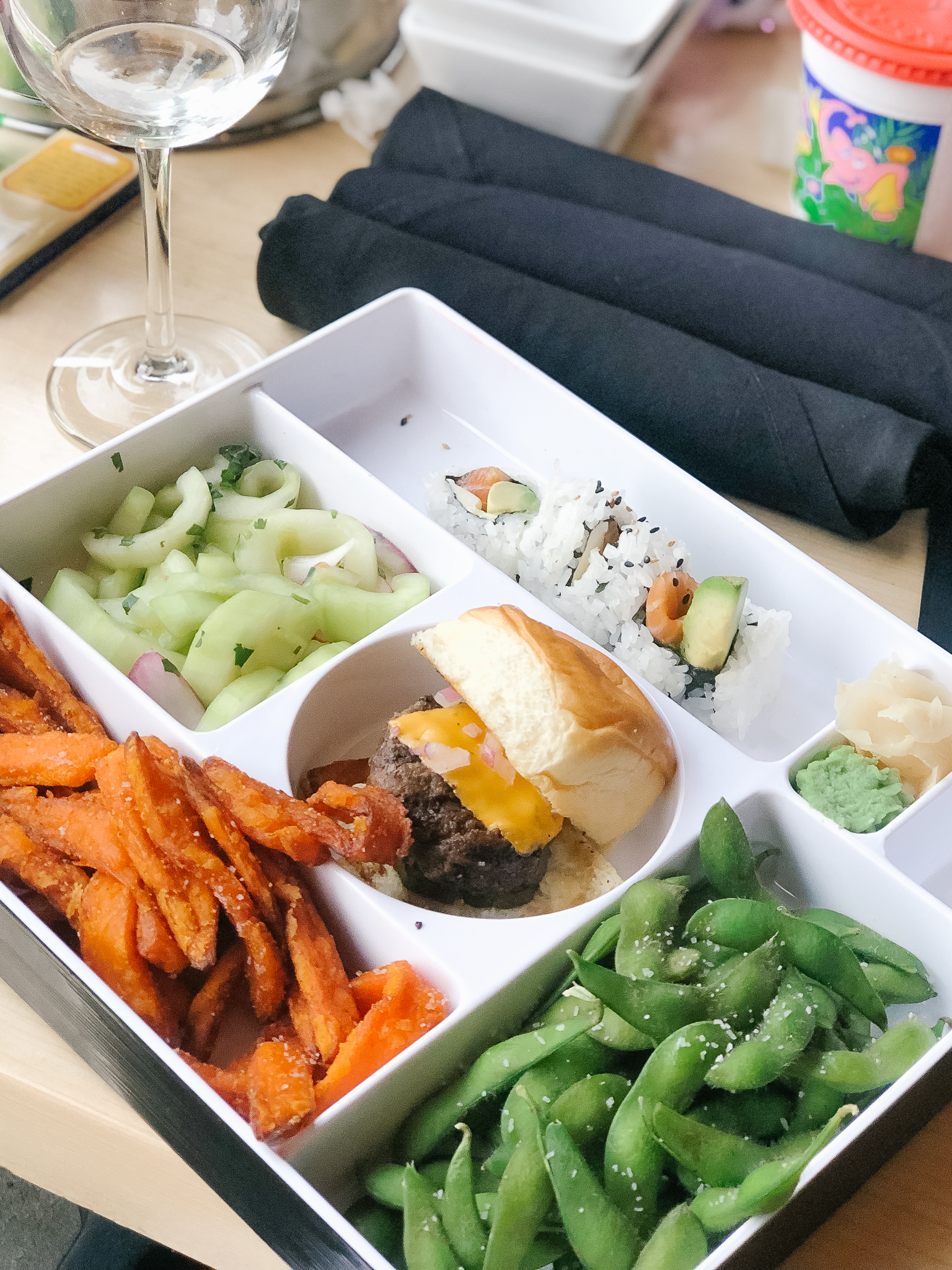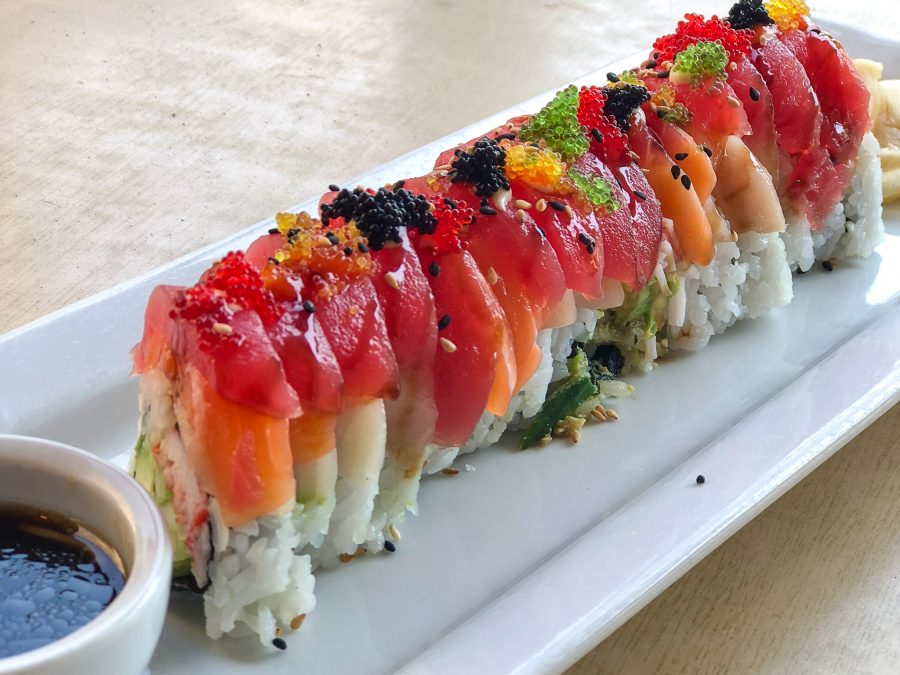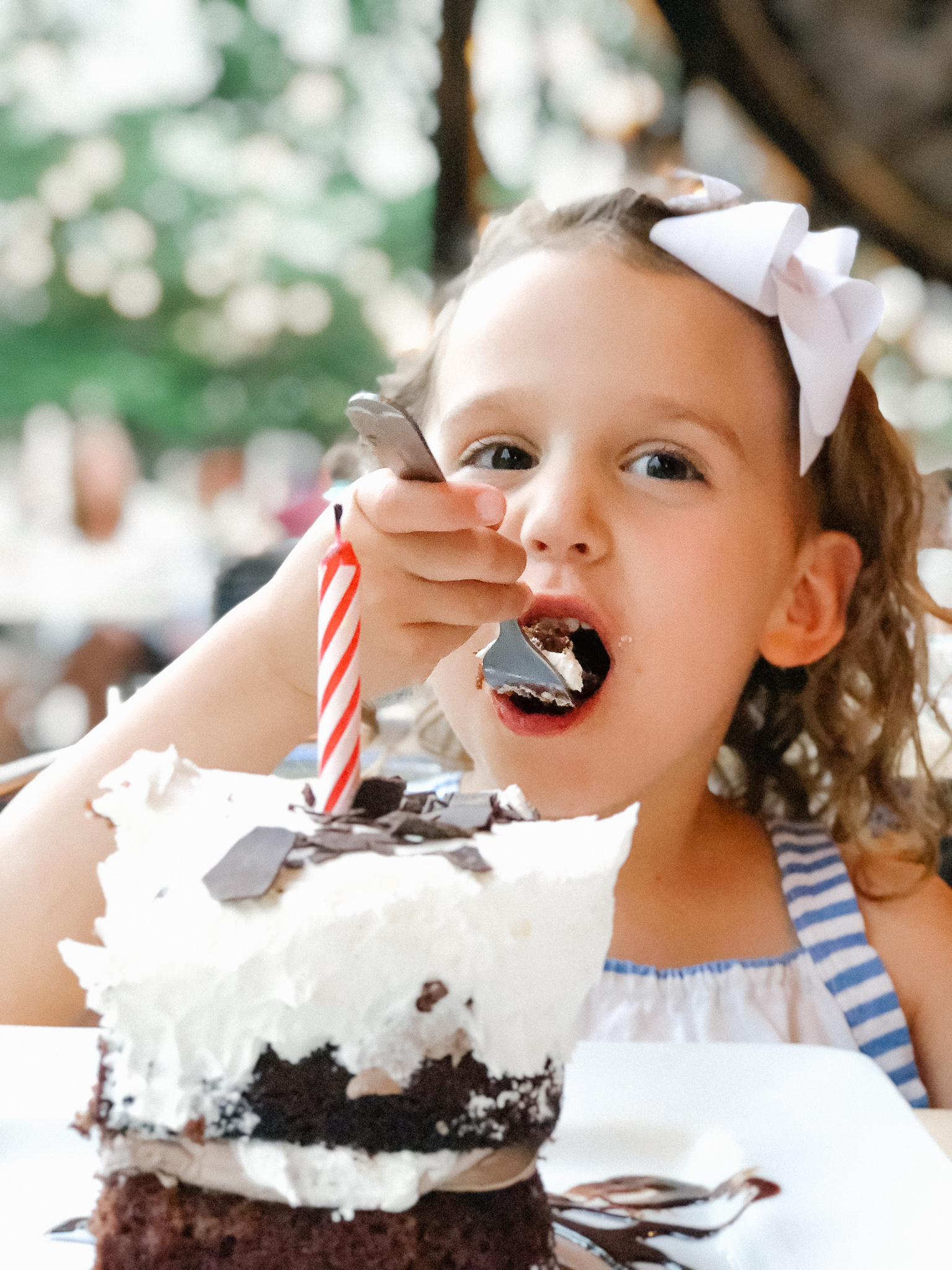 Our weekly stop for Sunday lunch after church! Packed with families with little kids, this is a laid back restaurant where you can actually drink your beer and eat your fries while your kids hang out in the corner dedicated to candy machines and claw games. Don't forget your quarters.
What to order: So many good options here. The greek shrimp tacos are my favorite. The kids love the spaghetti. And Matt is always between the turkey rueben sandwich or southern fried salad. The chili is also delicious.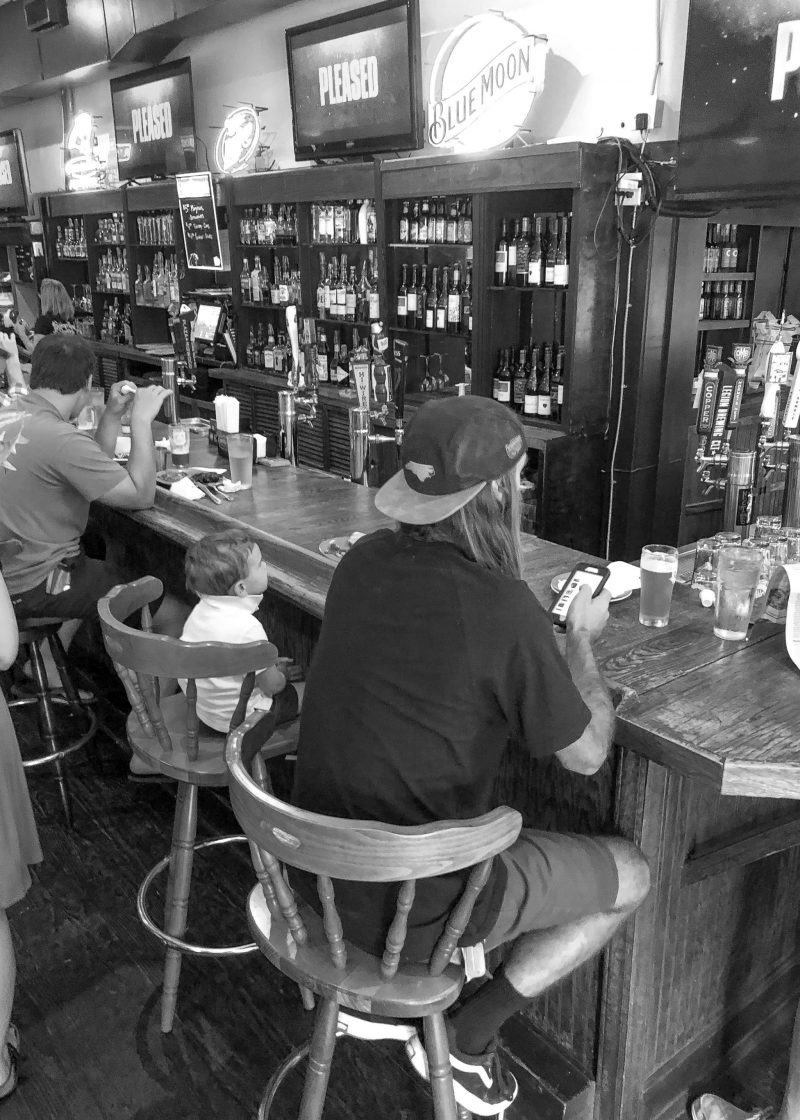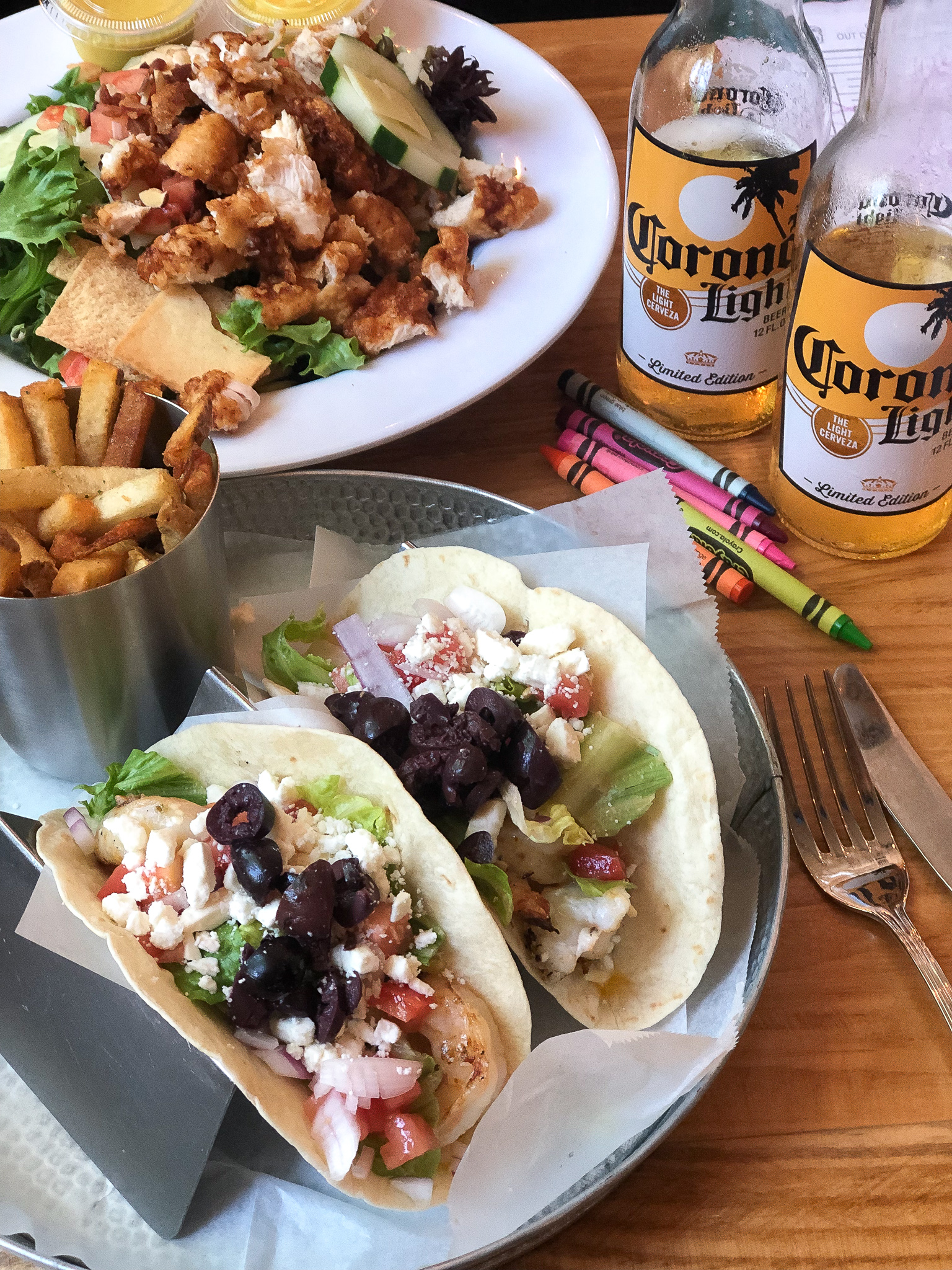 Conveniently located right next door to swim lessons, we love grabbing dinner with the kids on the patio here. This is also my go-to dinner spot with girlfriends as their bottles of wine are 1/2 off on Thursdays!
What to order: KALE SALAD. Even if you don't like kale, I promise you will like this salad. Actually, all of the salads are amazing (tip: you can sub any salad on the menu with their delicious kale). I also love the chicken salad sandwich and fries…with a side kale salad. Even though there is an incredible kids menu available, Fresh Chef offers any menu item in a kid size! Oh, and ask for the creamy garlic dressing to dip your fries in.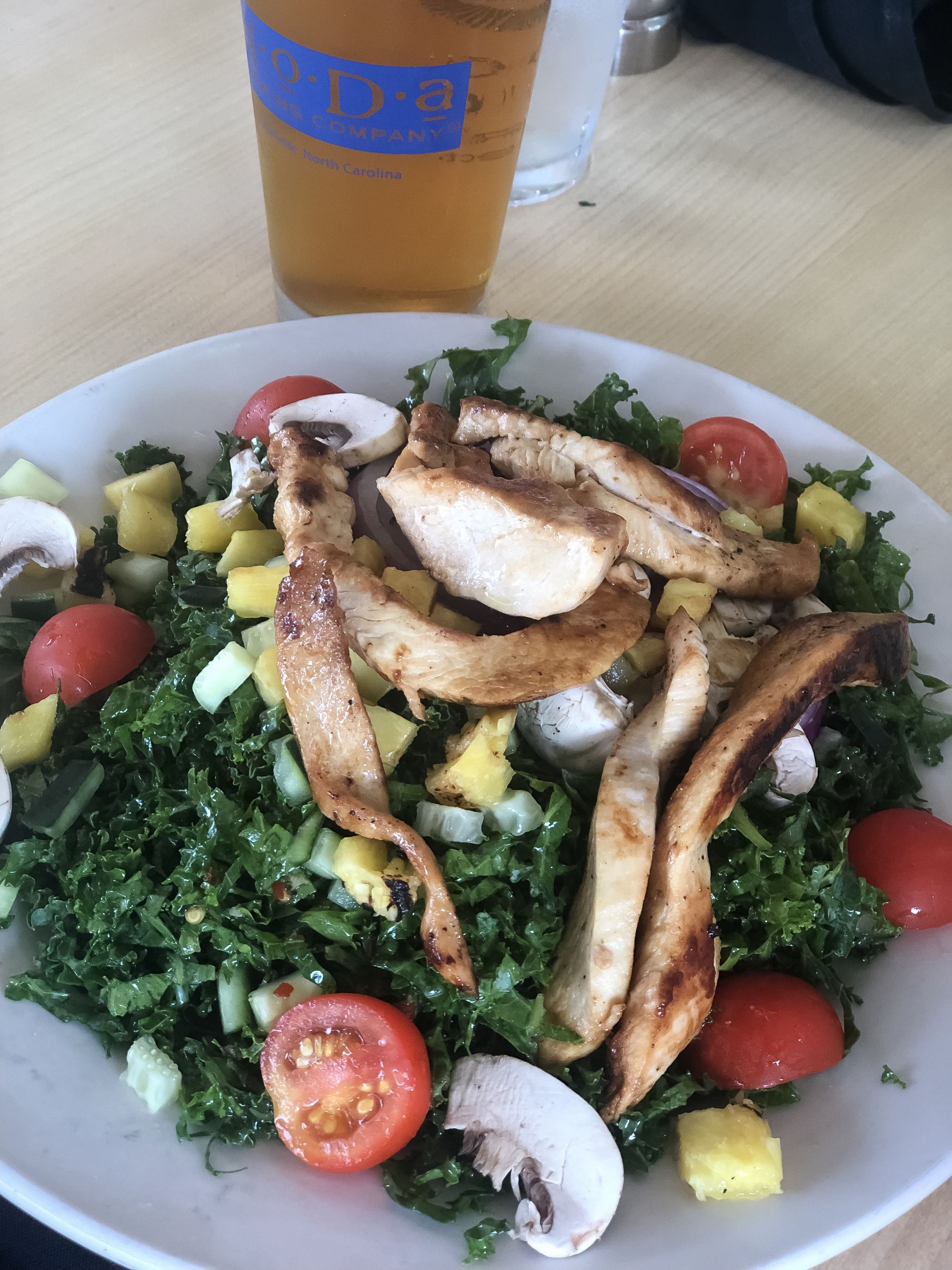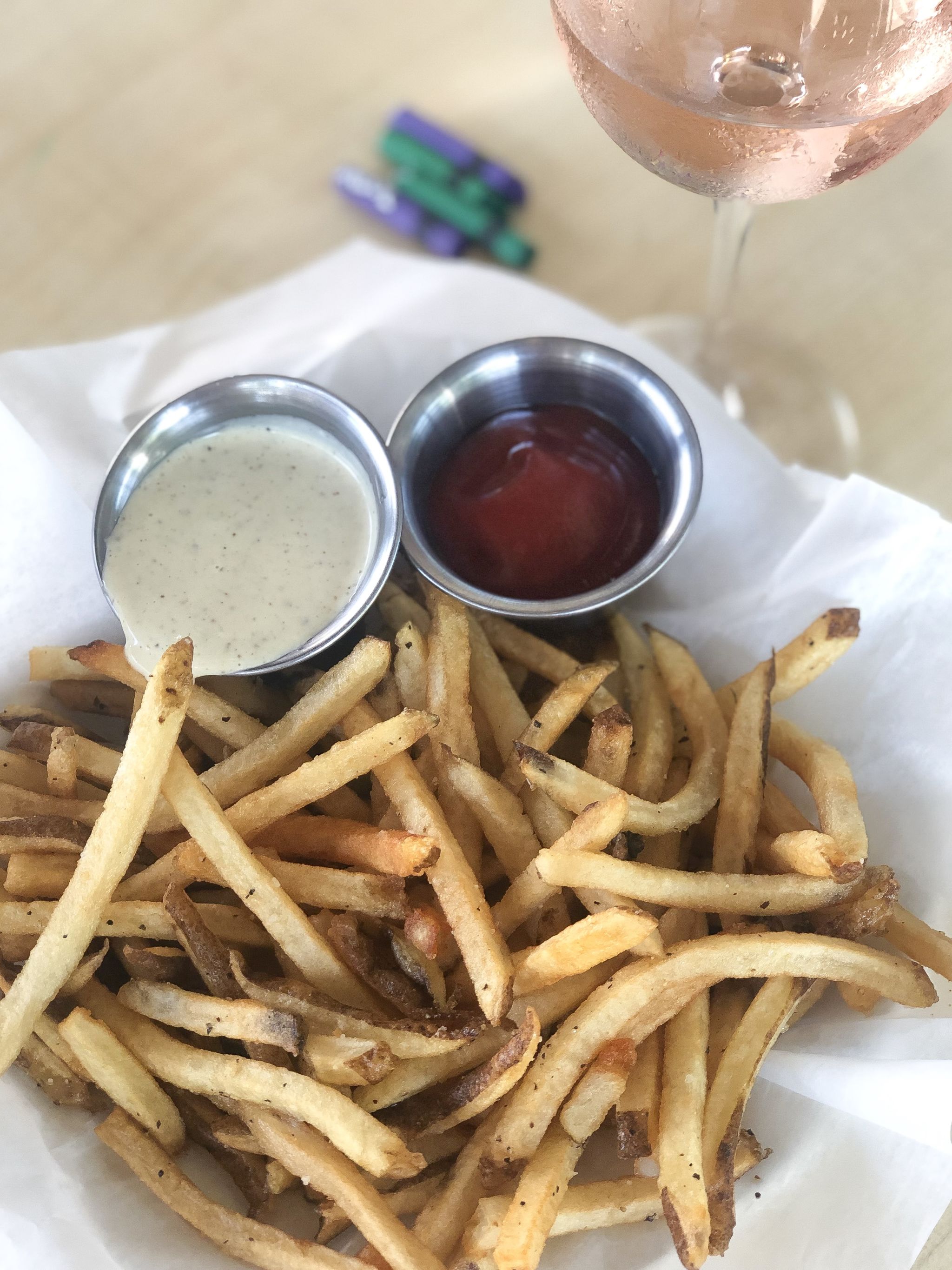 The best pizza in Charlotte in my opinion! Although we frequent the Cotswold location the most, the Plaza Midwood location has an amazing outdoor patio and a huge astroturf lawn for kids to run around. Pizza Peel also offers an extensive beer list with lots of local brews on tap. Also, kids eat free every Tuesday!
What to order: My favorite pizza is the one veggie pizza which has red sauce, mozzarella cheese, roasted garlic, mushroom, goat cheese, artichokes and the most delicious pesto swirl. A close second favorite is the Tong's Thai pizza which has Thai sweet chili sauce, chicken, red onion, red pepper, mozzarella cheese and is garnished with fresh basil. I normally can't decide which pizza to get and end up ordering an 8″ pizza in both (reheats great the next day)!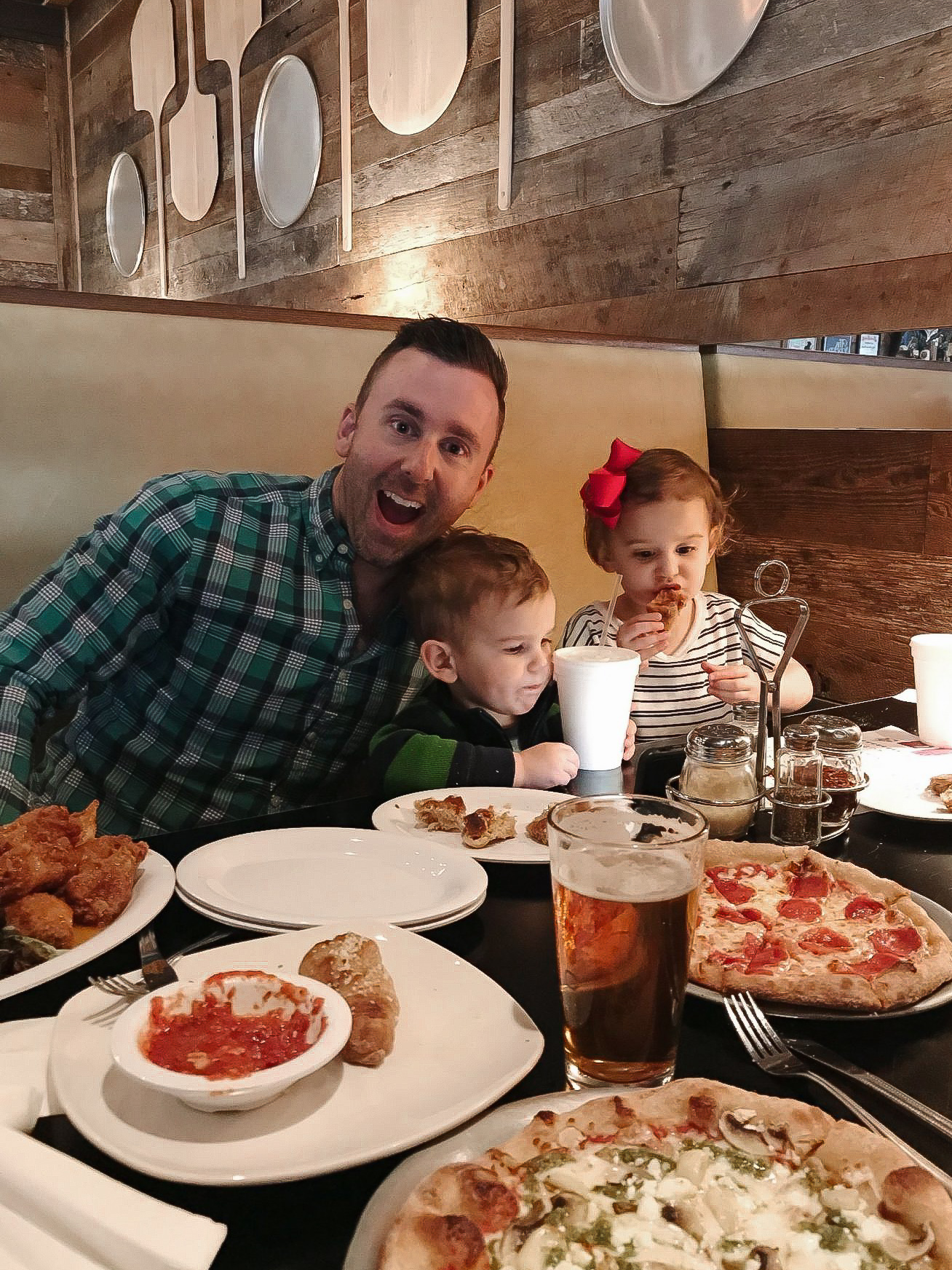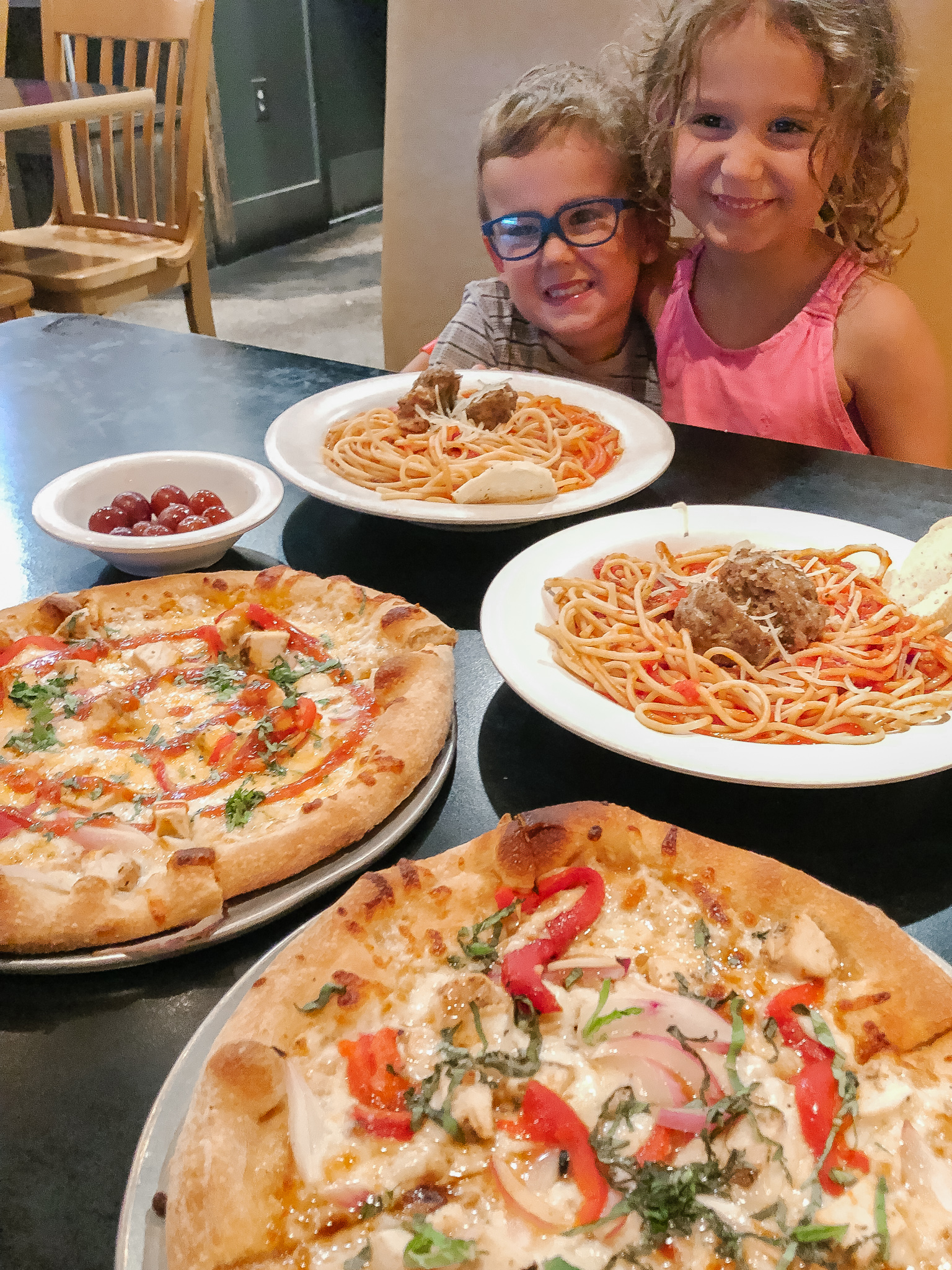 Our favorite neighborhood breakfast spot! This place is always packed out with families and breakfast is served ALL day!
What to order: Breakfast — any breakfast item! I love the breakfast burrito (with bacon).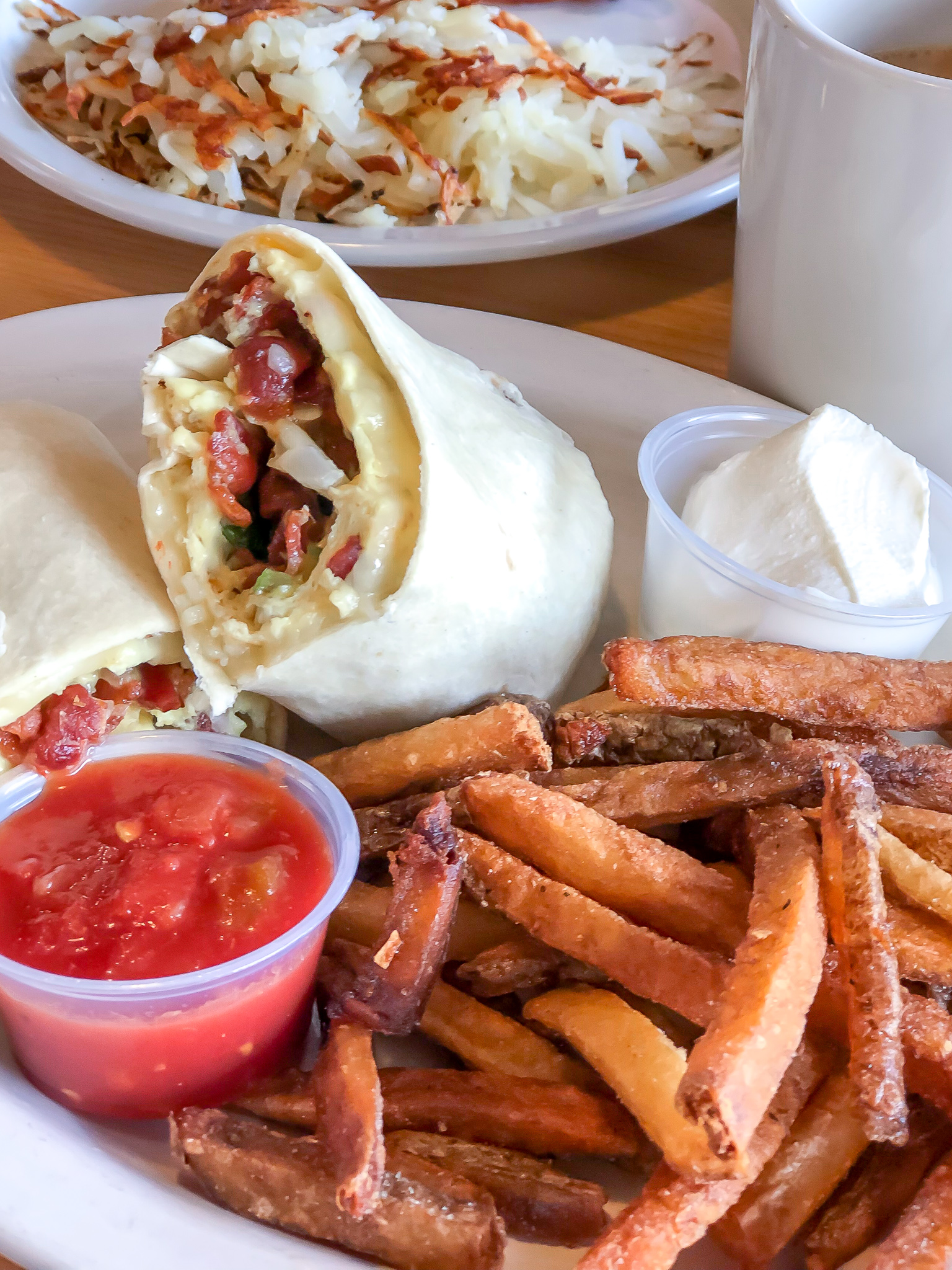 Charlotte friends, share your favorite kid-friendly restaurants in the comments!
*consider pinning to save for later!