On August 3, my friend April shared some devastating news about her daughter, Charlotte. Earlier that week Charlotte was diagnosed with Leukodstrophy, a rare, incurable and terminal disease. As you can imagine, her family is paralyzed with grief as they determine next steps and love on their sweet baby girl.
*For updates, follow Instagram account (@charlottesjoy) where April is documenting sweet Charlotte's leukodystrophy journey — focusing on JOY while navigating the ups and downs.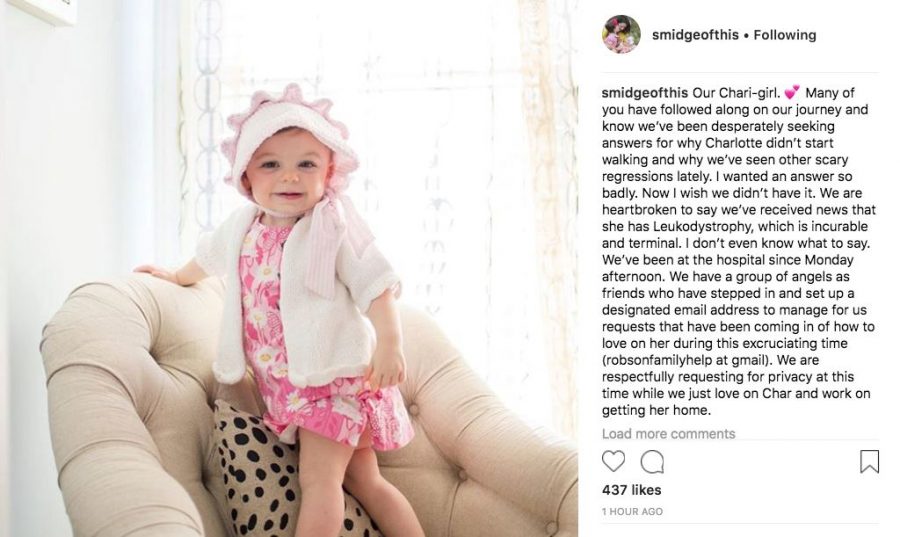 How to Help the Robson Family
Many of you have followed April for a long time and have reached out asking for ways to help. At this time, the most impactful way to help the Robson family is to pray for them. Other ways to help include:
***As much as we all love and care for April, Charlotte and their family, they've respectfully asked for privacy during this difficult time. Please refrain from contacting April directly. Instead, send any help, prayers, questions or messages to [email protected]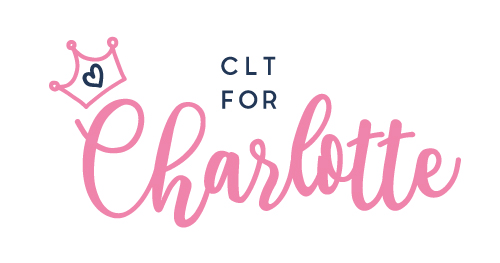 Local Charlotte Fundraisers (#CLTforCharlotte):
Professional Car Wash by T&A Mobile Detailing (purchase exterior & tire wash here)
Tuesday, August 7, 9 am – 3 pm
1425 Carmel Road (located across from Charlotte Country Day School at corner of Carmel and Fairview Roads)
$25 Cash Only (90% of proceeds donated to Robson family)
Bootcamp Class by Kelly Superak and Allie Key (purchase tickets here)
August 18 at 10:30-11:30am
3930 Stoney Ridge Trail
Cotton Candy Monograms For every Panthers shirt ordered between now and August 10, CCM will donate $5 to the Robson Go Fund Me. Want to do more? Make a donation of $5 or more, send CCM a screen shot and you'll get 50% your next order! Shirts are $22 & dresses $30 and would be ready for pick up September 5.
Abstract Painting Classes with Audrey Hood (sign up here)
Sunday, August 26 and Sunday, September 16, 3- 6 pm
ColsenKeane Leather – 1707 E. 7th St., Charlotte, NC 28204
All proceeds will go towards the Charlotte Robson GoFundMe. Special thanks to Taryn Hofert of ColsenKeane Leather for opening their space for us to use and Nancy Peters Crowell for providing wine from Scout and Cellar!
Non-Local Fundraisers
Pots & Plans Foodraiser (NON-LOCAL OPPORTUNITY)
For $15, you'll receive a digital eBook featuring 5 weeks of Pots & Plans meal plans, grocery lists and prep tips. The proceeds from the sale of this eBook will be given directly to the Robsons. To order your eBook, visit the post on the Pots & Plans Facebook page and comment with your email address.
Cookies by Cat is donating 100% of pink & purple unicorn cookie proceeds to the Robson family!
How to Purchase a Gift from the Robson Family Wish List:
*instructions are the same for both mobile & desktop purchases