Why does adding one tiny little person to a photoshoot make picking out outfits so much harder? Our Christmas shoot is scheduled for next weekend and I desperately need help finding a cute dress for me, a cute dress for Caroline and well, Matt is on his own.
Does anyone want to help me? No, seriously. I'll pay you in pumpkin spice muddy buddies…
And I have a confession…
I made a million little bags of these for Caroline's school bake sale tomorrow. In the list of rules and instructions for the sale, "NO NUTS!!" was written at least 3 times. I really wanted to use fall colored M&Ms but the only Halloween bags I could find in the 10 minutes I had at the Teeter all contained peanuts or peanut butter. So I grabbed a bag of regular mini M&Ms and literally spent Caroline's nap time picking out all of the orange and brown M&Ms while Matt sat across from me on the couch shaking his head in disbelief.
There, I got that off my chest.
Pumpkin Spice Muddy Buddies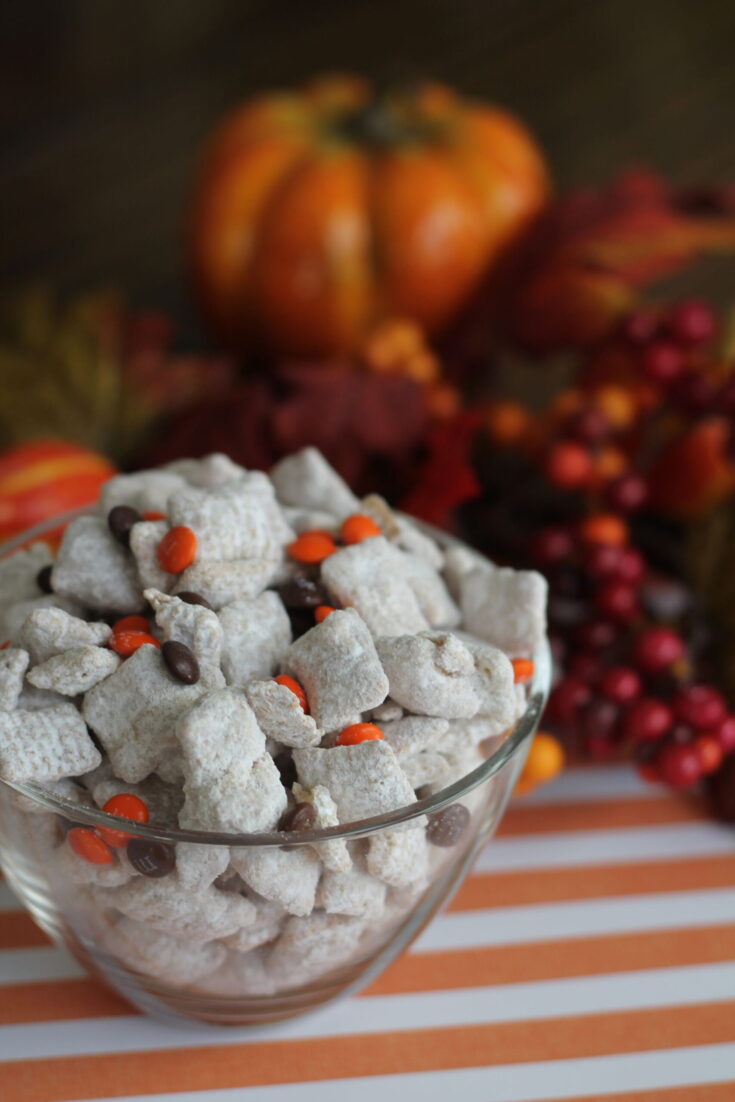 Ingredients
1 box Cinnamon Chex Cereal
1 1/2 cup white chocolate chips
2 tsp pumpkin pie spice
1/2 cup powdered sugar, divided
1/2 cup M&Ms
Instructions
Pour box of Cinnamon Chex cereal in a large bowl.
In a double broiler carefully melt the white chocolate. Add the pumpkin pie spice until fully incorporated.
Pour the white chocolate mix over the Chex carefully stir together.
Divide the powdered sugar between 2 large bags. Add half of the cereal to each bag. Shake until the powdered sugar fully coats the cereal.
Once dry (about 30 minutes) top with M&Ms.