Reporting back from an amazing Scottsdale bachelorette weekend! It was such a dream trip celebrating one of my longtime best friends, Shannon!
We are most certainly not experts on Scottsdale, but I thought I'd share some details from our trip in case you're planning to visit!
This was hands down the best bachelorette party I've ever been on. There were 4 of us on the trip (we all went to the University of Florida!) and the weekend was the perfect blend of fun activities, relaxation, and good food.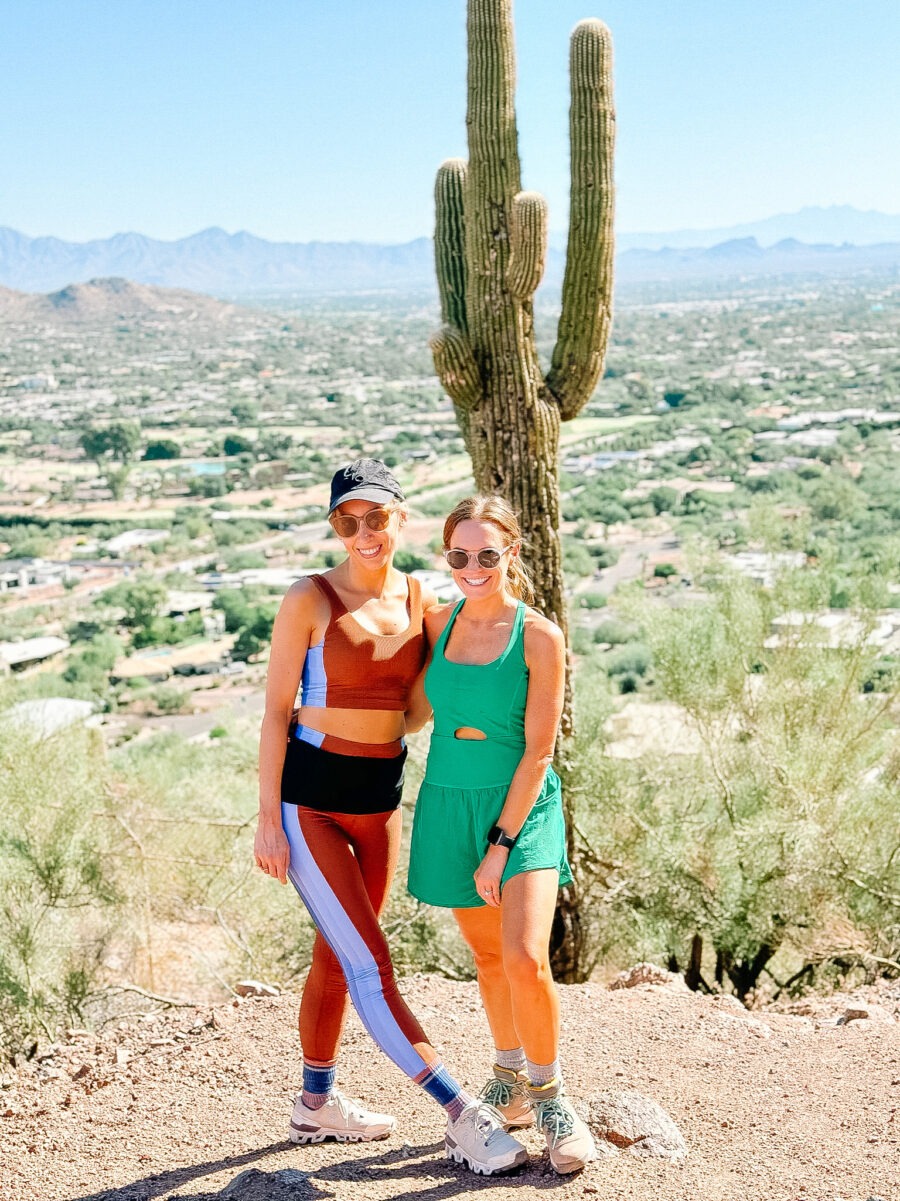 Where We Stayed
We were between a few places and ultimately decided to stay at Sanctuary Camelback Mountain, a luxury spa resort surrounded by the most breathtaking desert views. The rooms were spacious and gorgeous, the service was top-notch, and the location was perfect for easily getting around town (the resort offers a car service that was able to take us anywhere within 5 miles which was helpful). It's a quieter resort and a great relaxing destination for a Scottsdale bachelorette, wedding, couples trip, or a girls' weekend (we saw quite a few bachelorette parties while we were there and a wedding).
*Room note: From what I could tell, the higher room numbers are further up the mountain. We were on the 700 block, closer to the top of the resort and our suite view was incredible.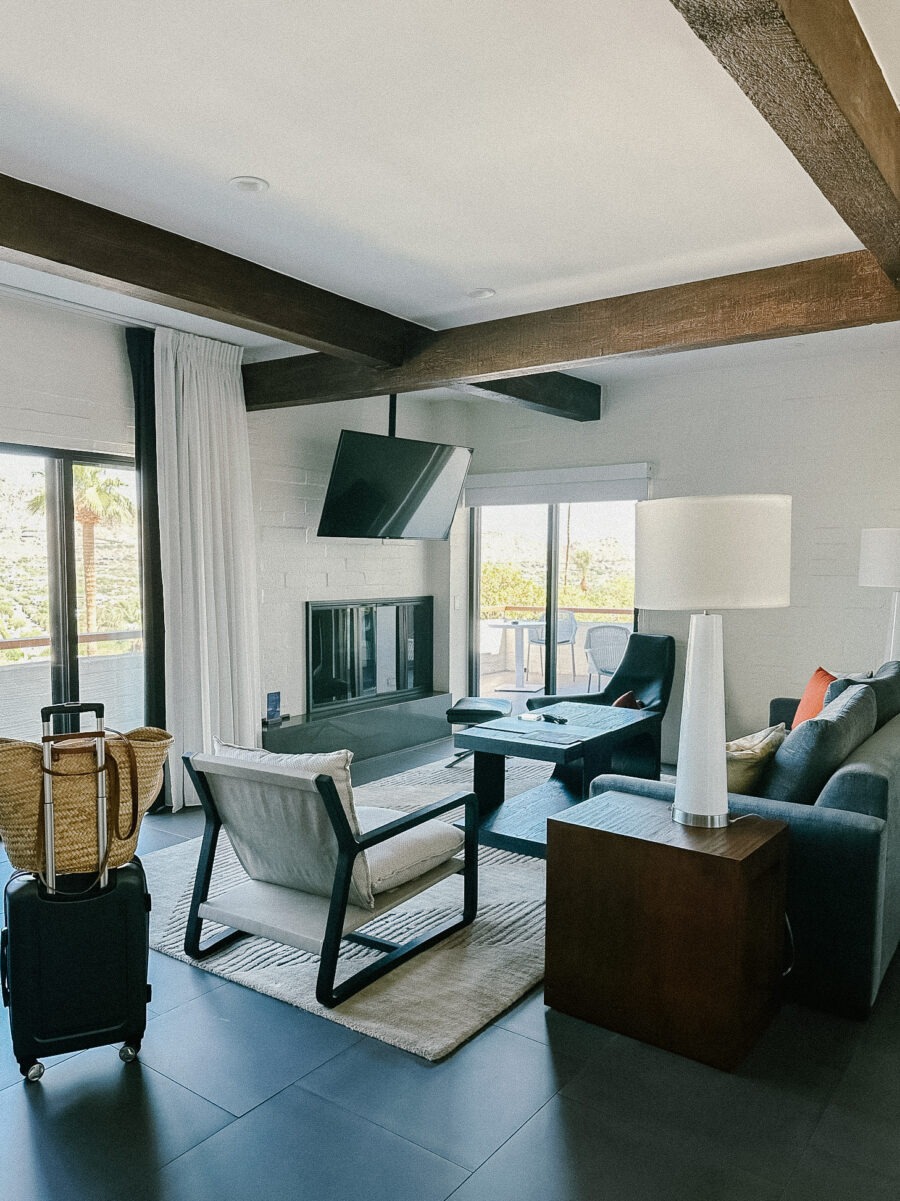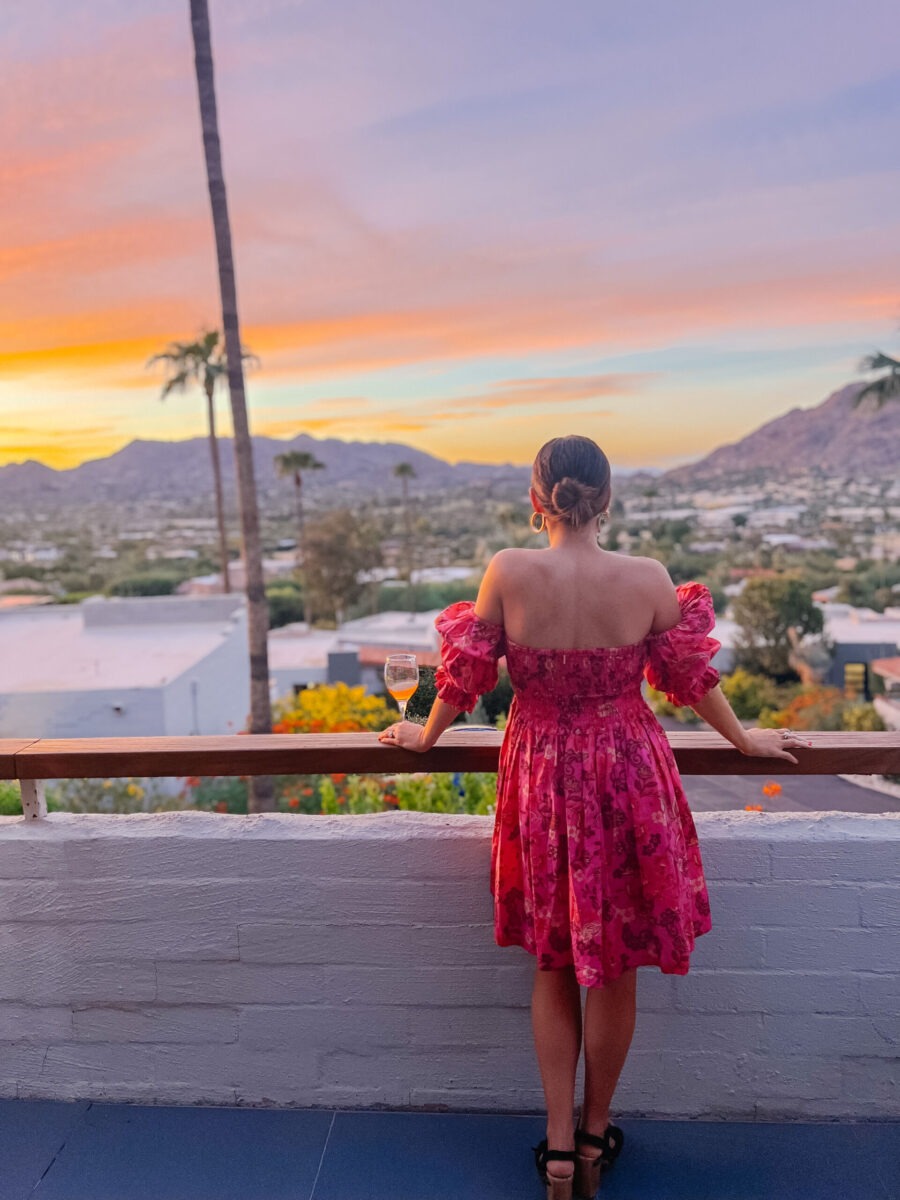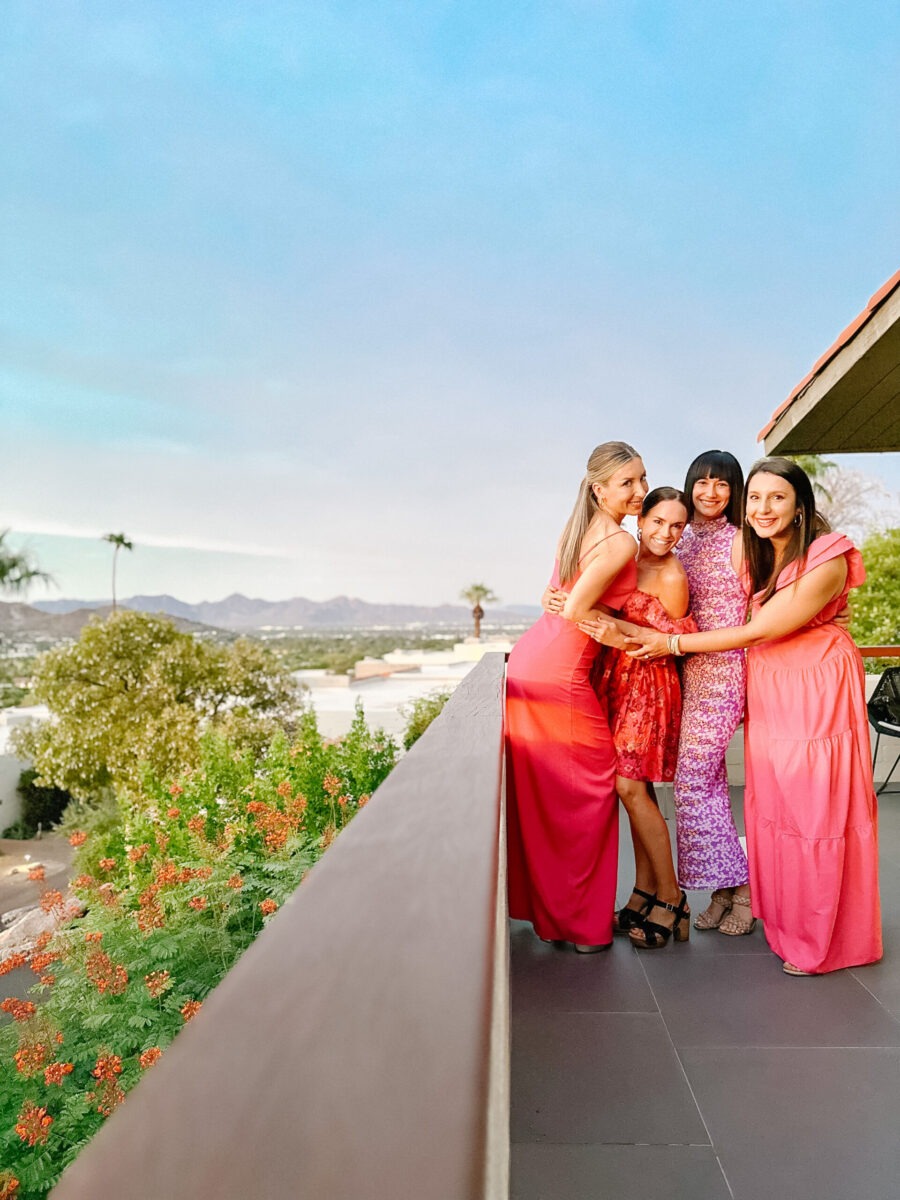 Scottsdale Restaurants
There are a TON of amazing restaurants in Scottsdale. I think we had a list of about 30 recommendations! Here are a few of the restaurants we ate at…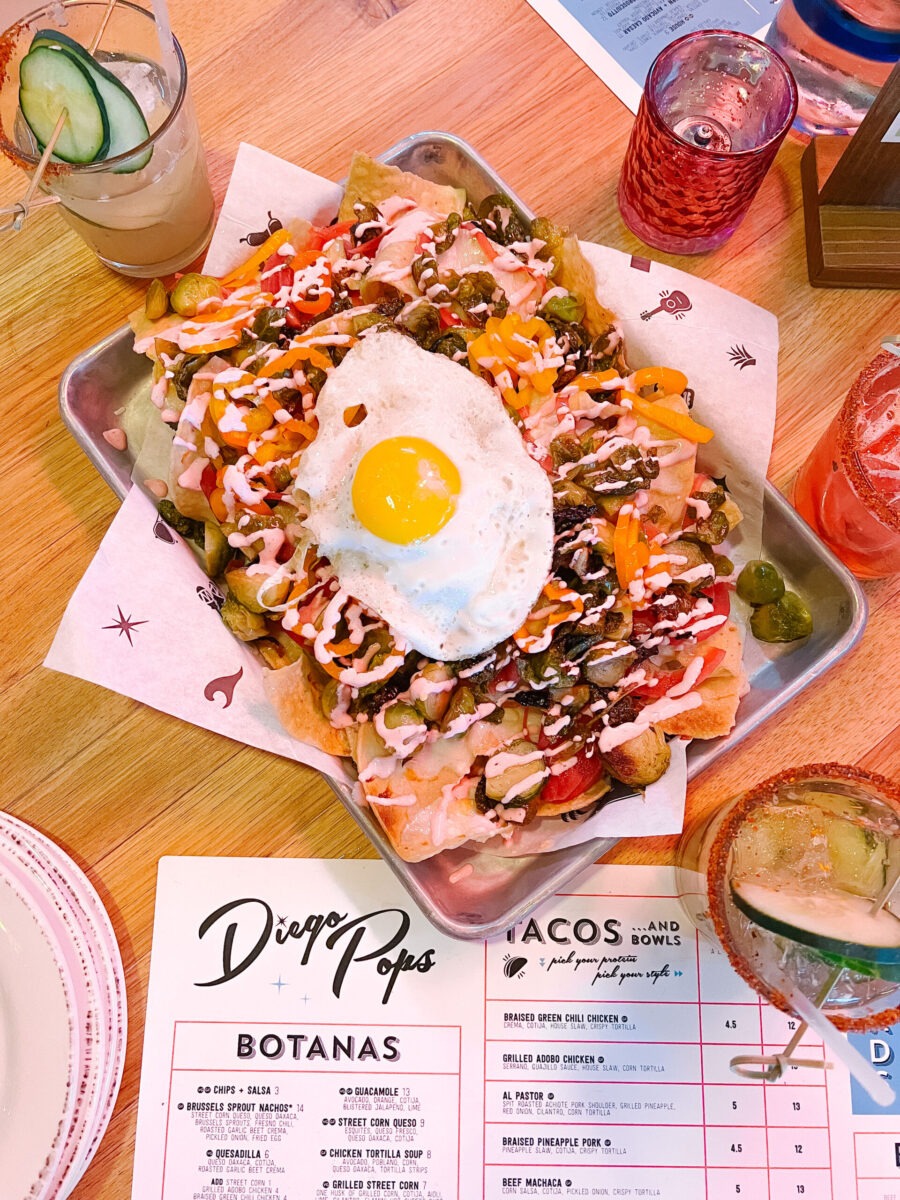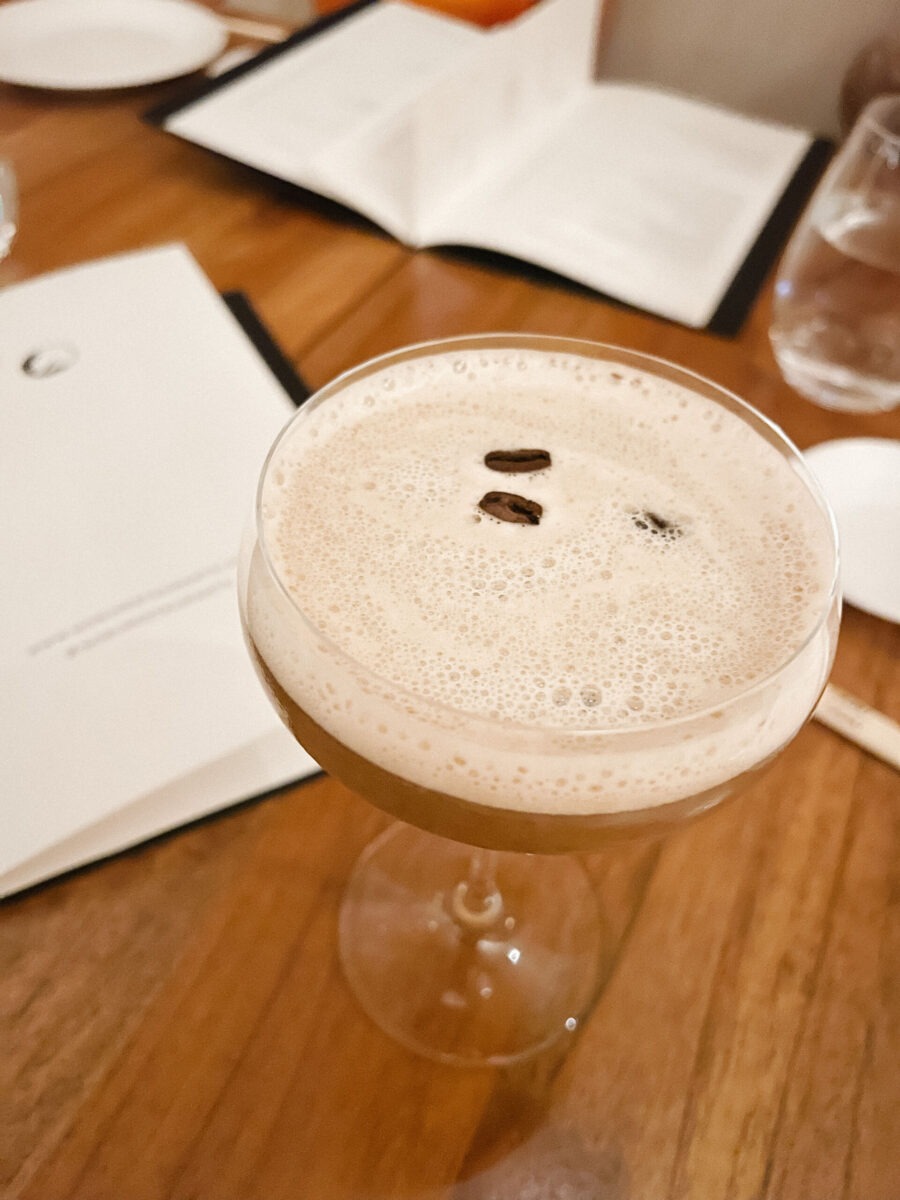 Activities
Hike: We hiked Camelback Mountain since the trailhead was right off the resort property and oh my goodness it was HARD. We did the Echo Trail which is rated extremely difficult (for even the physically fit). Most of the trail is a straight climb obstacle course. We lost one friend at a quarter of a mile in, and the rest of us taped out at the half-mile marker. The views are awesome, but you gotta work hard for them.
Infinity Pool: We spent one afternoon at the resort pool which was so quiet and relaxing — and the mountain backdrop was stunning. The food and cocktails were really good too.
The Sanctuary Spa: We all loved our spa treatments at the resort, but did not spend much time in the spa outside of our massages. There is a "quiet room," a small jacuzzi, and a steam room, but it's worth noting that this is not the kind of spa you can spend the day at. There aren't any food or beverage options or places to lounge (outside of the treatment waiting room).
BS West Elements Show: Unanimously, we all agreed that this drag show was hands down one of the most fun parts of the trip. We had a table right next to the stage and it was an absolute blast. Note: If you're celebrating a birthday or bachelorette, be prepared to be recognized and pulled on stage. And don't forget to bring your dollar bills to tip.
Karaoke Room: On our last night we reserved a private karaoke room at Geisha A Go Go where we sang our hearts out.
Shopping: There are lots of places to shop in Scottsdale but we had a very specific agenda and headed straight to the Vuori store where we were all so excited to stock up on some cute athletic apparel.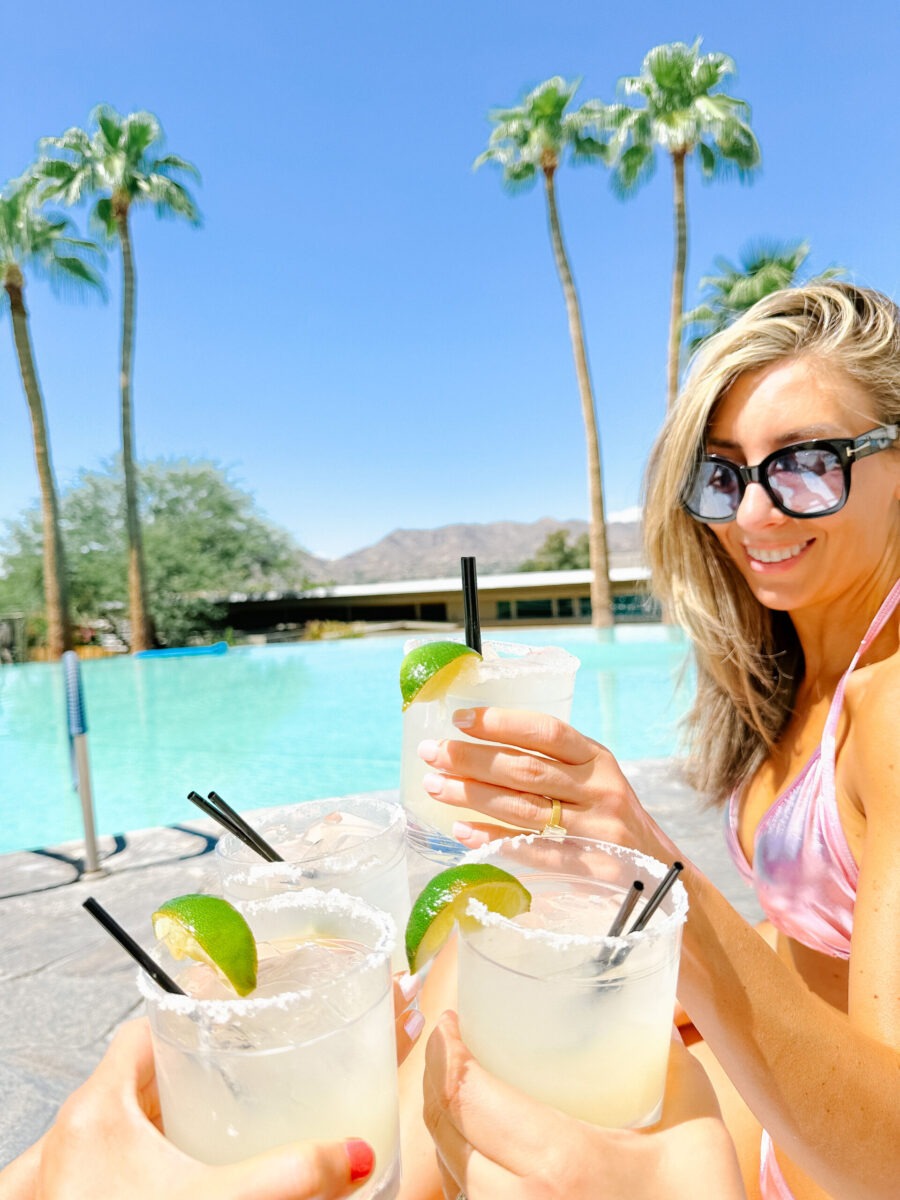 It was truly the best weekend!
And last but not least, I highly recommend these really fun (and very practical and useful) Rally Bags for your next girls trip!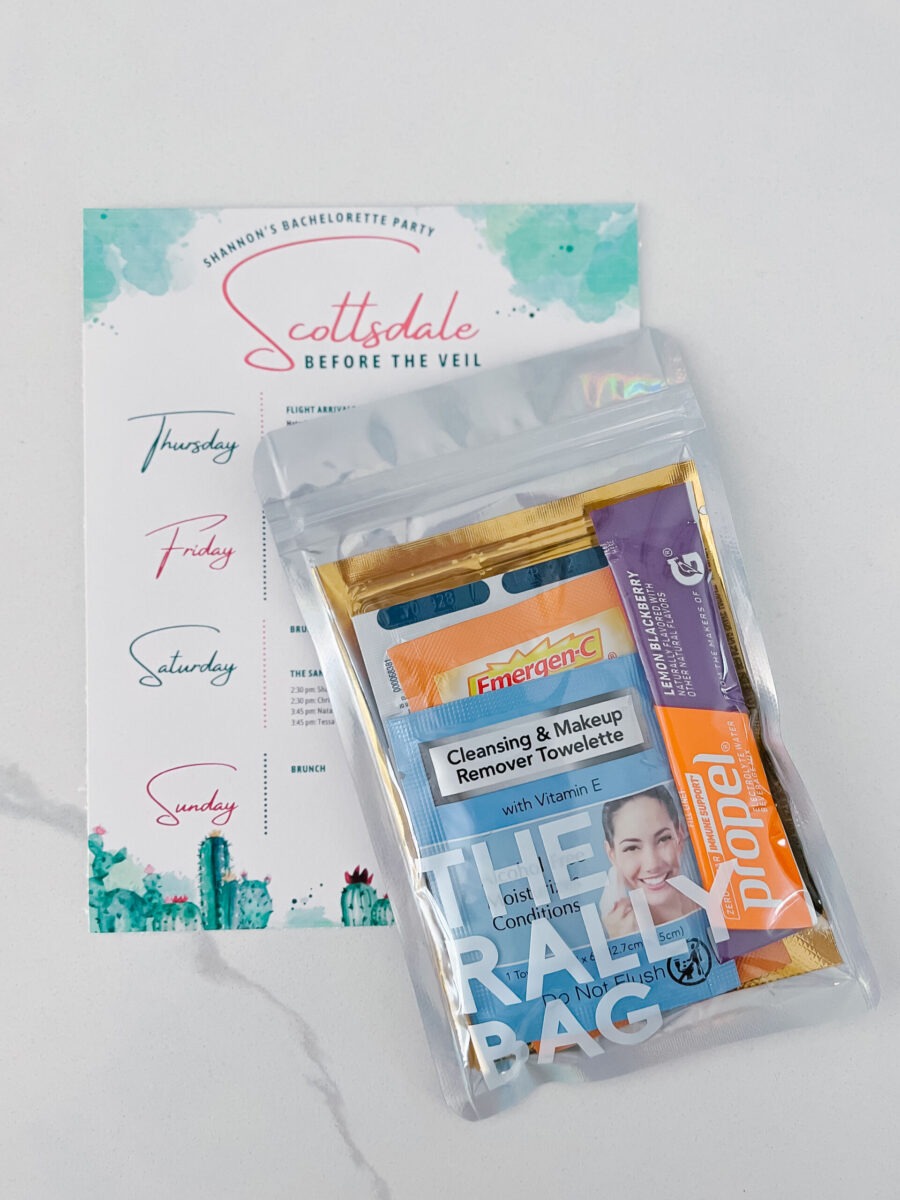 Posts You May Also Like