It was one of the best weekends we've had in a while! Let's rewind it!
Friday
Friday evening we ordered pizza from MOD Pizza, watched Marvel Movie #11 (Guardians of the Galaxy) for Family Movie Night and ate ginormous slices of cake. It was so beautiful outside we were able to host Family Movie Night on the back porch, snuggled up under blankets.
Saturday
Saturday morning we packed up for the mountains, grabbed Publix subs for the road and headed to Seven Devils for snow tubing! Our original tubing trip was canceled a few weeks ago due to snow, so we were all so excited for our rescheduled mountain weekend. Tubing was an absolute blast. And Matt again won MVP for dragging the kids' tubes all over the park for them and for all the effort he put in to his running starts to ensure as much speed down the hill as possible.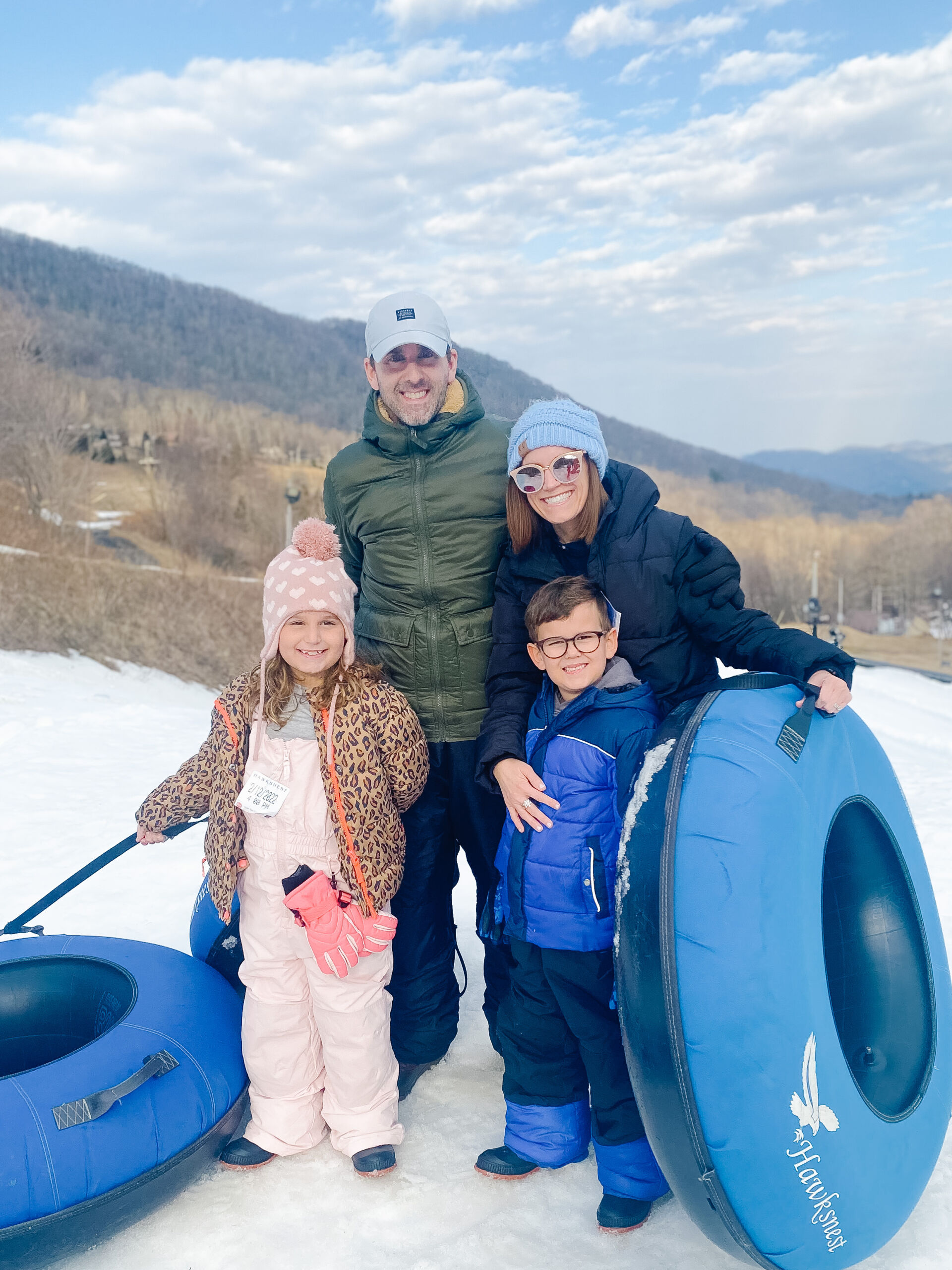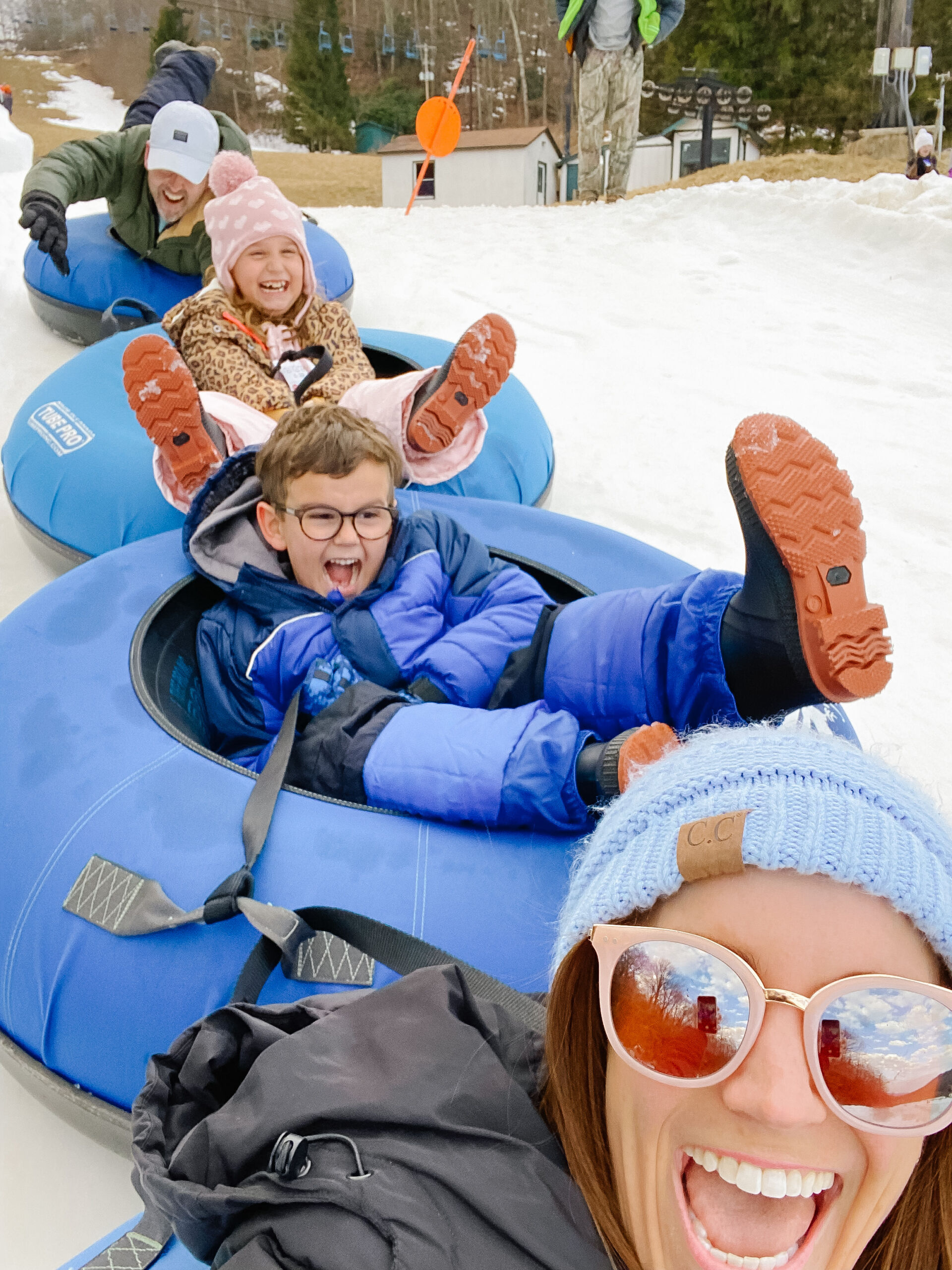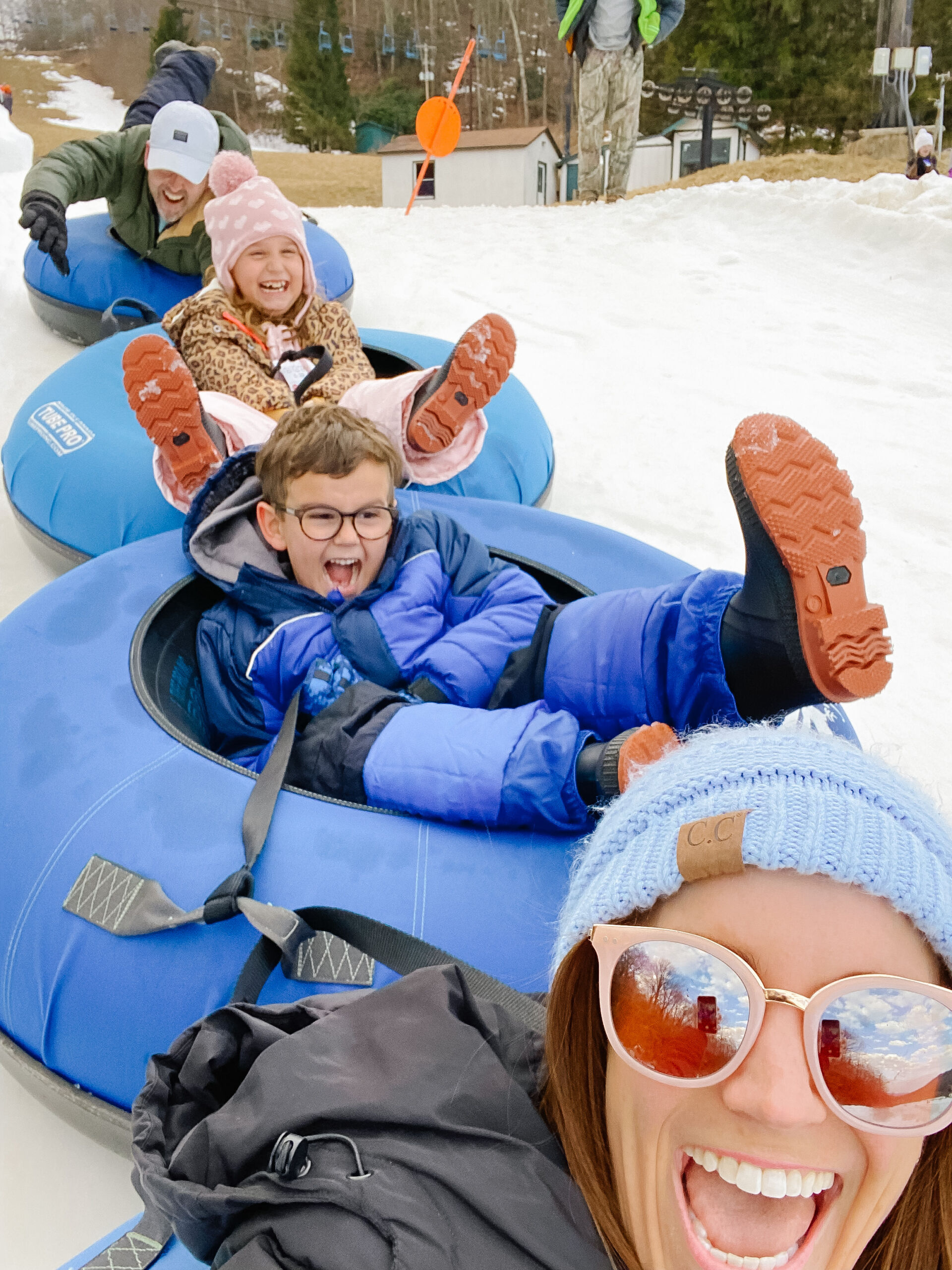 After tubing we grabbed a delicious BBQ dinner from The Pedalin' Pig in Boone and checked into our hotel where we watched Guardians of the Galaxy Volume 2!
Sunday
We hit the road on Sunday morning to get back home where we caught up on chores, unpacked and washed all our snow gear, prepped for Valentine's Day, etc. The kids are also really excited to participate in American Heart Association's Kids Heart Challenge at school this year and Caroline decided she wanted to sell cookies to raise money. So I designed some flyers and she and Thomas delivered them to all the mailboxes on our street.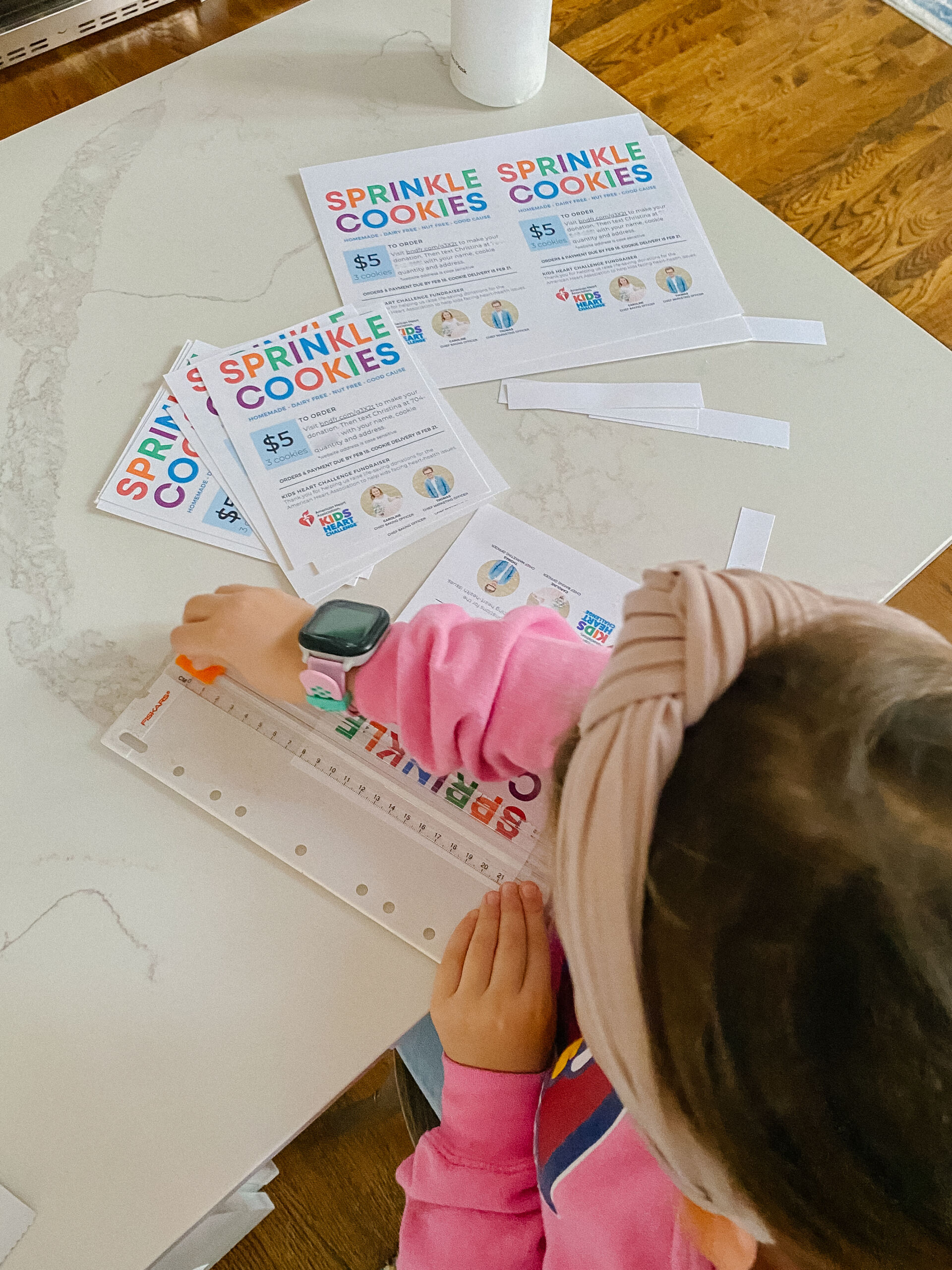 Sunday evening I made lots of Super Bowl food for dinner. The kids were really into the Super Bowl this year so Matt let them stay up to watch the entire game while I crashed into bed right after the amazing halftime show.
And that was a wrap on our weekend!