Over the weekend it snowed in Charlotte!
Well, technically it was a lot of ice with a little bit of snow…but we will take what we can get! I think we ended up accumulating a little over 2 inches which is a REALLY big deal in Charlotte and is more than enough to shut the city down. In fact, it is strongly encouraged to stay home when it snows because Charlotte does not have the infrastructure in place to quickly clear the roads so safety is a huge concern. As a native Floridian, I can barely walk in snow let alone drive in it, so we definitely stayed home all weekend.
Before the snow hit, our original weekend plans were to head to Seven Devils to go snow tubing! However, the park had to cancel all tubing reservations and close due to too much snow (I think they got 20″)! At first the kids were devastated but a few hours later snow flurries began falling in Charlotte and they quickly threw on their snow gear and ran outside.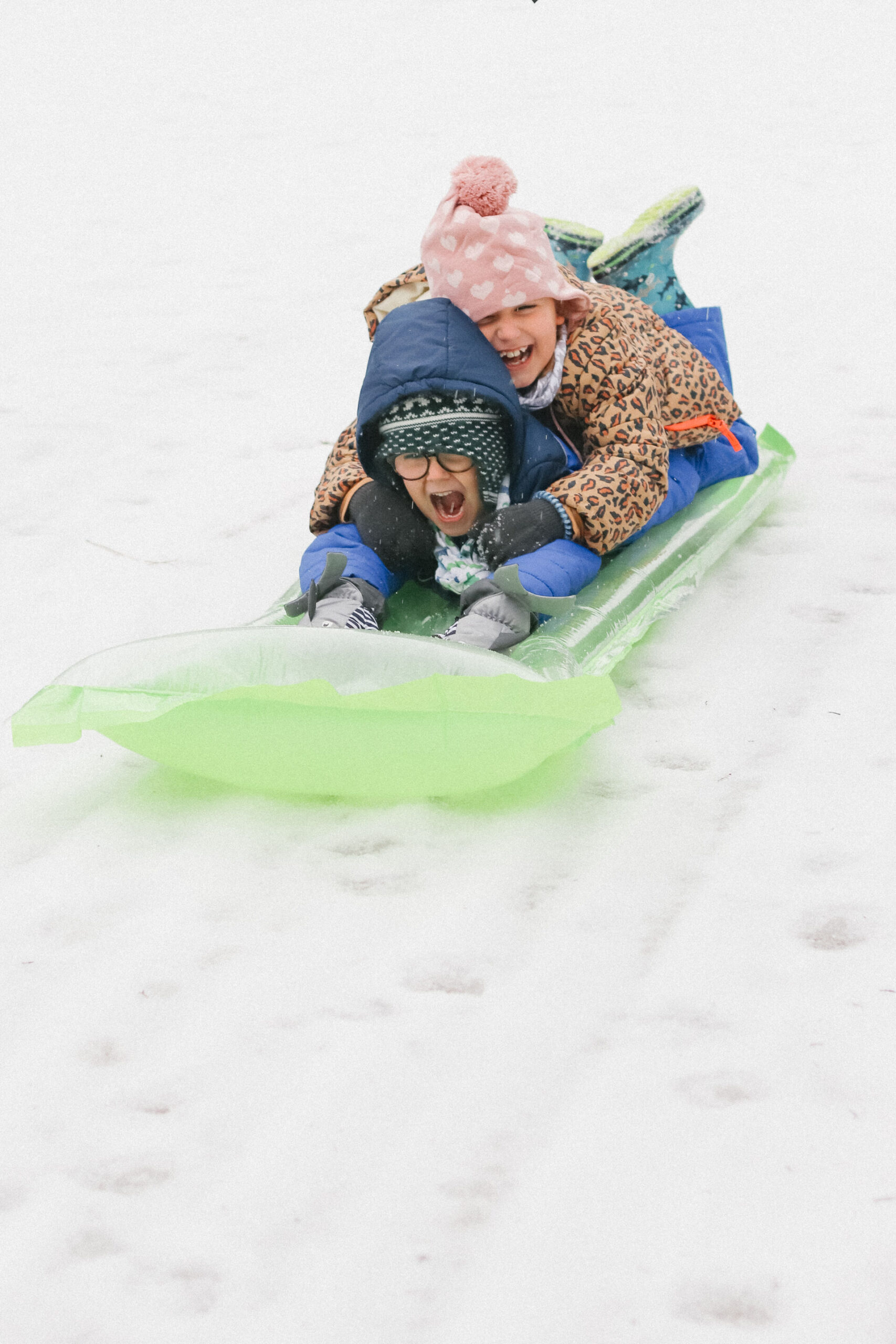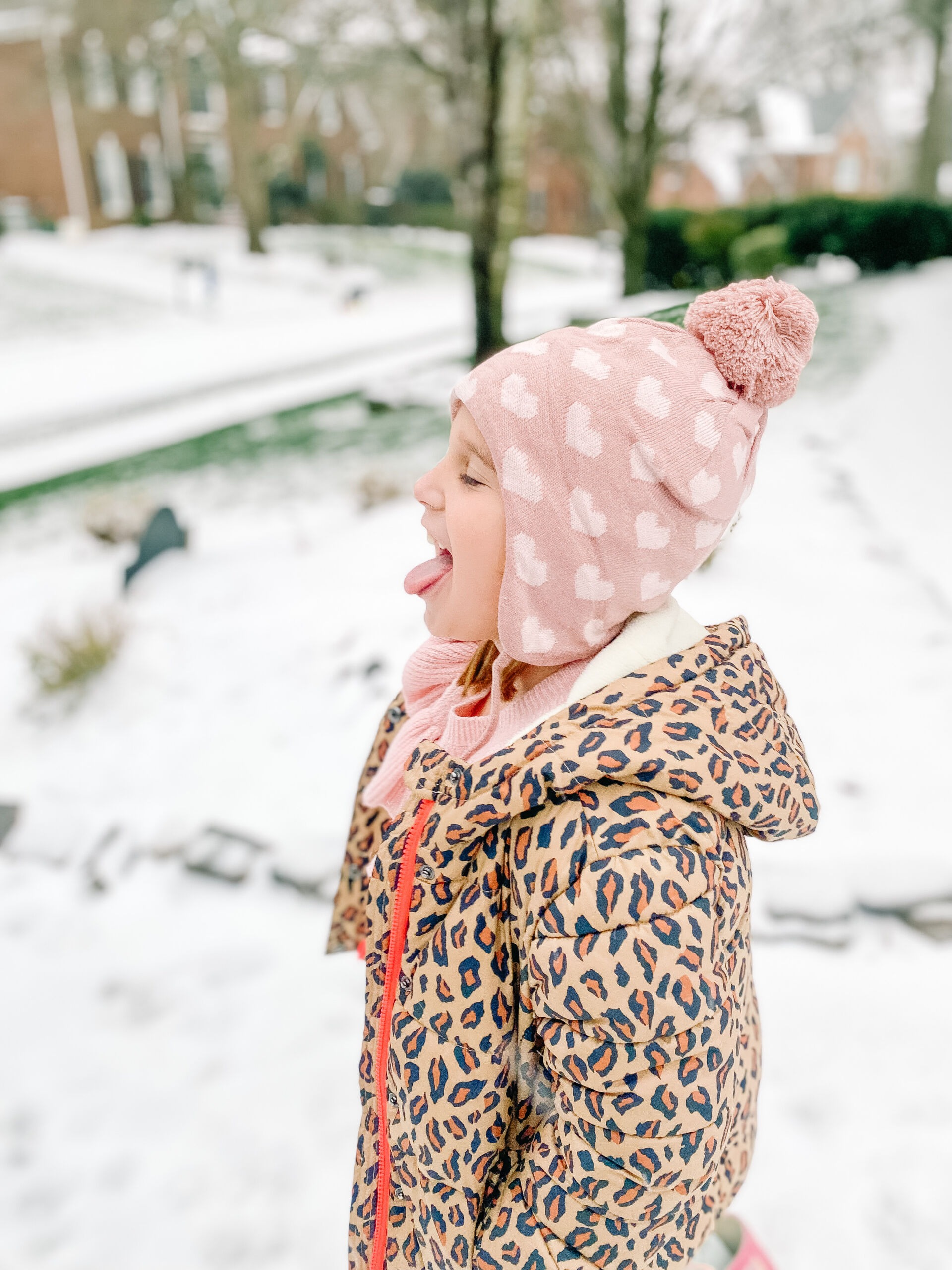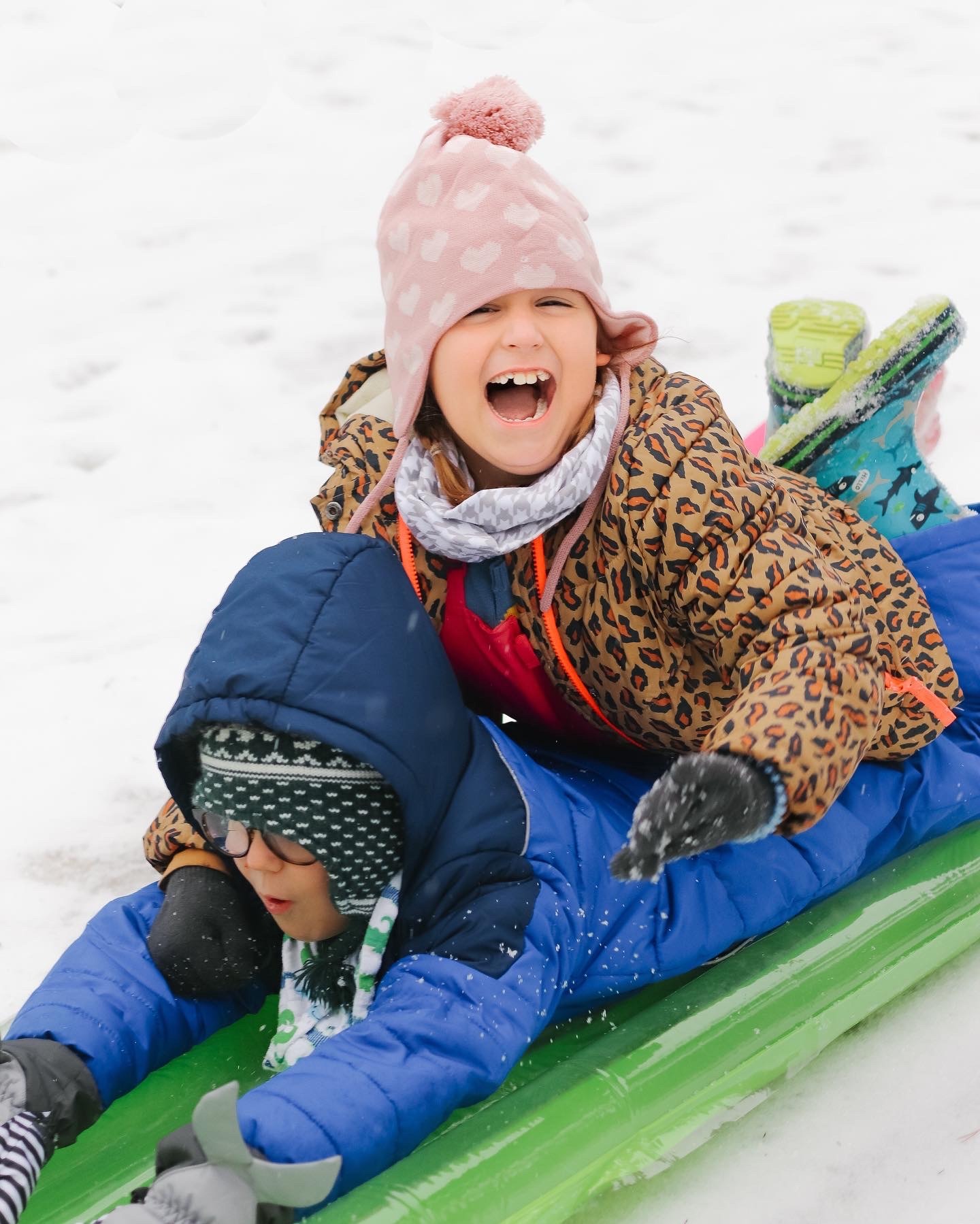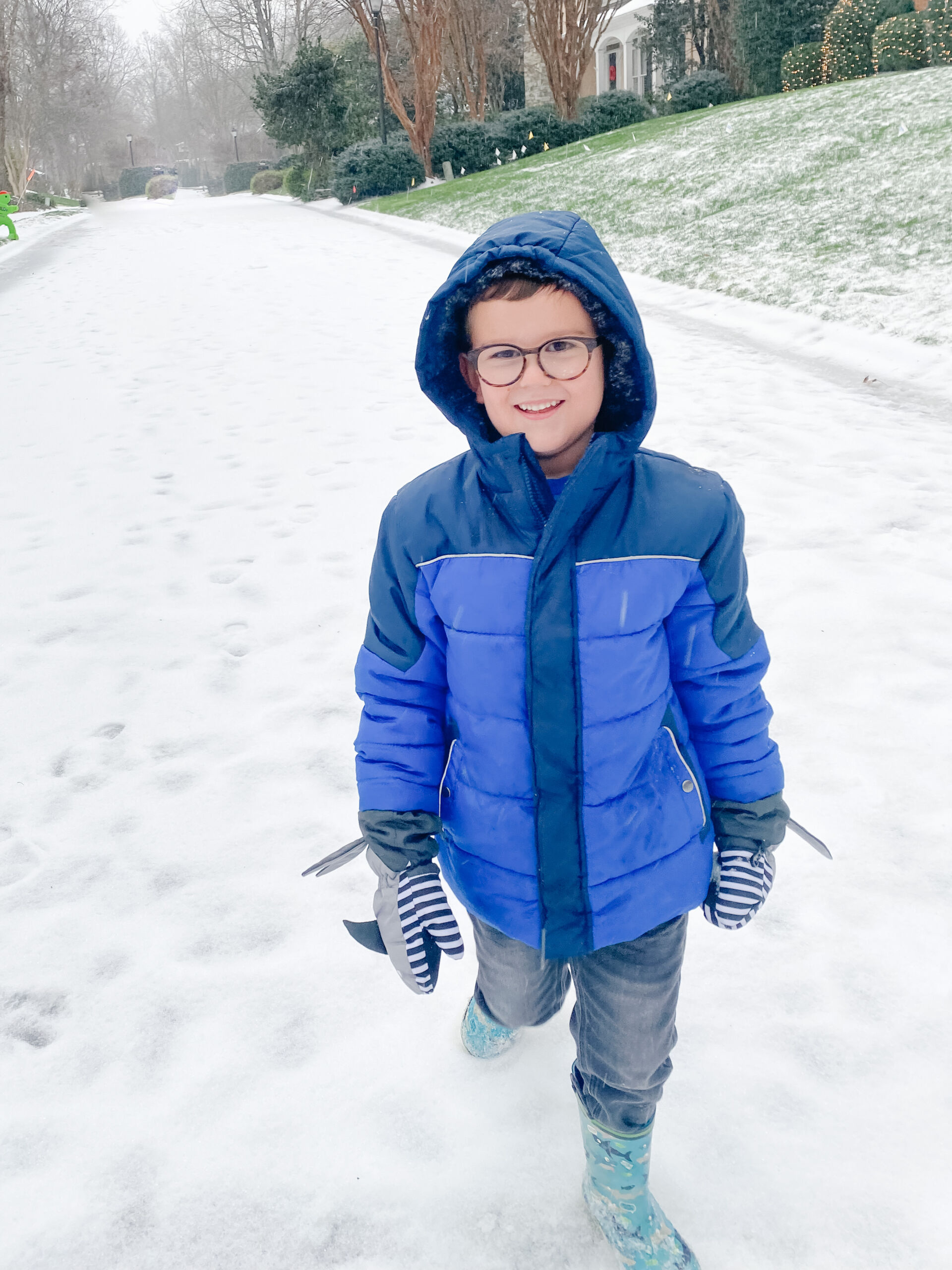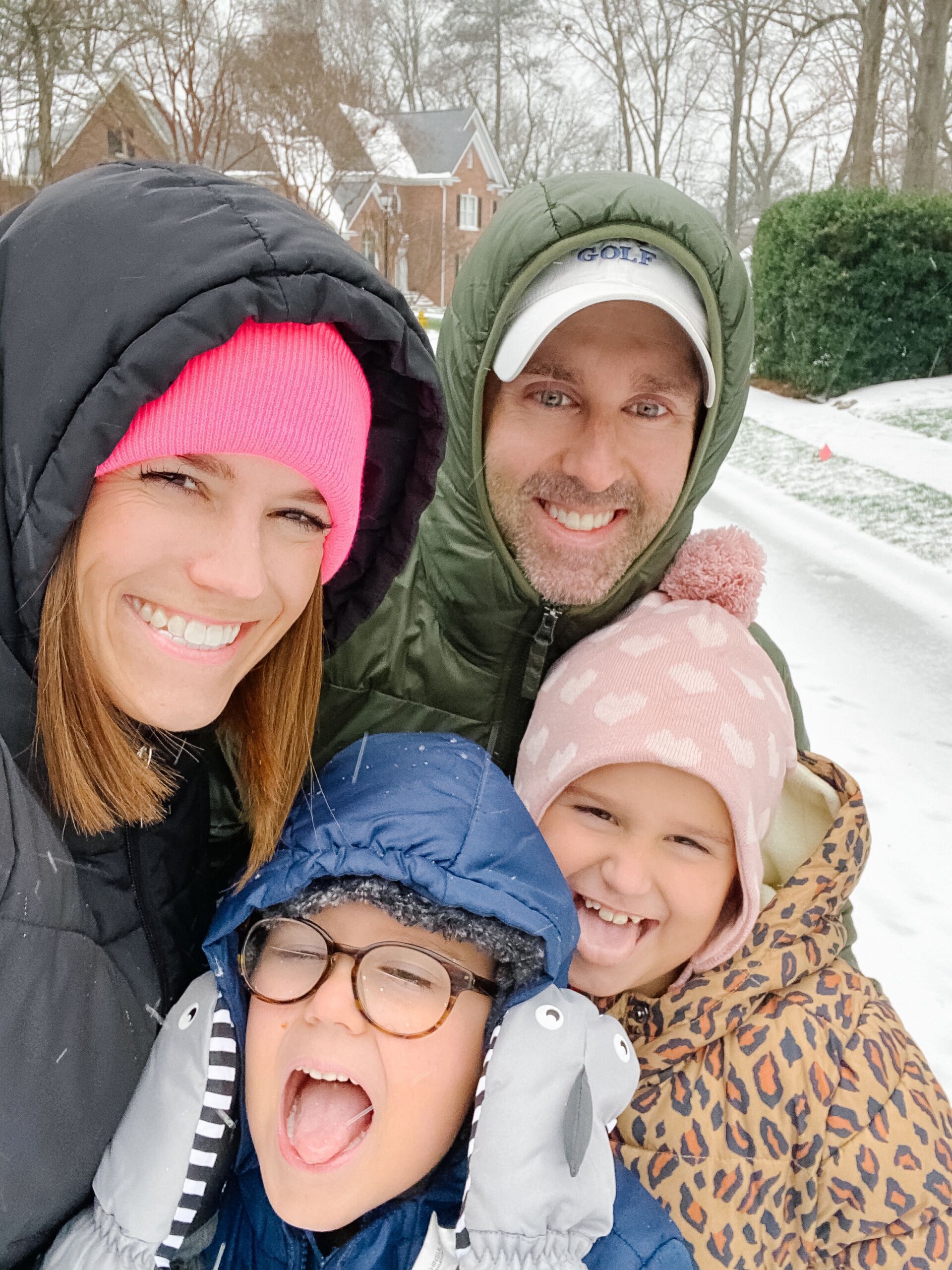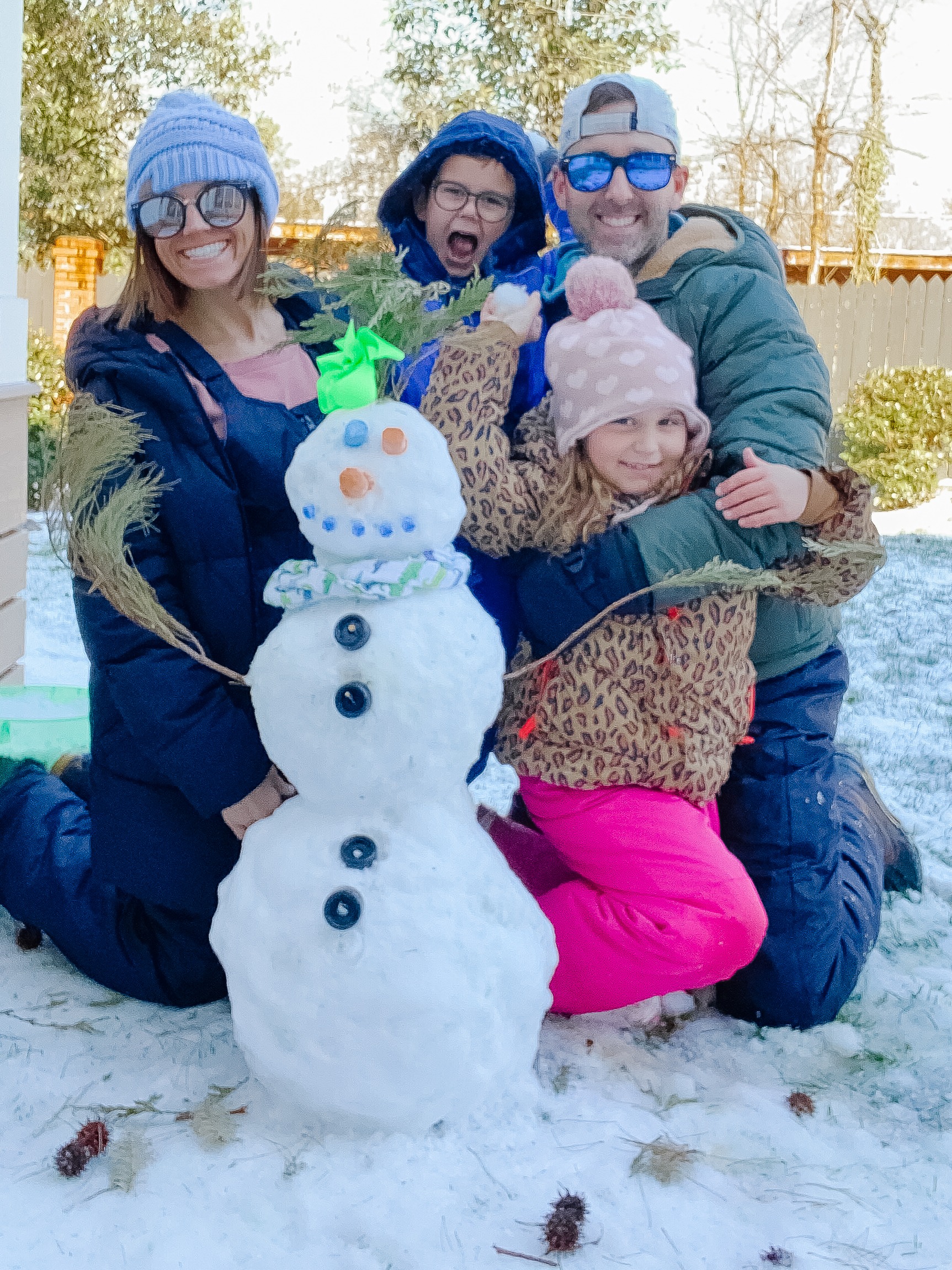 It was super fun while it lasted! But now there's just a little bit of ice left…soooo school closed today for a "snow day."