We spent the weekend in Southport, North Carolina for Matt's cousin Morgan's wedding! It was my first time visiting Southport and I was just smitten with the charming coastal town. It's no wonder that a Nicholas Spark's movie was filmed here. And the setting could not have been more perfect for such a perfect bride. The wedding was filled with so many sentimental details and was just so lovely!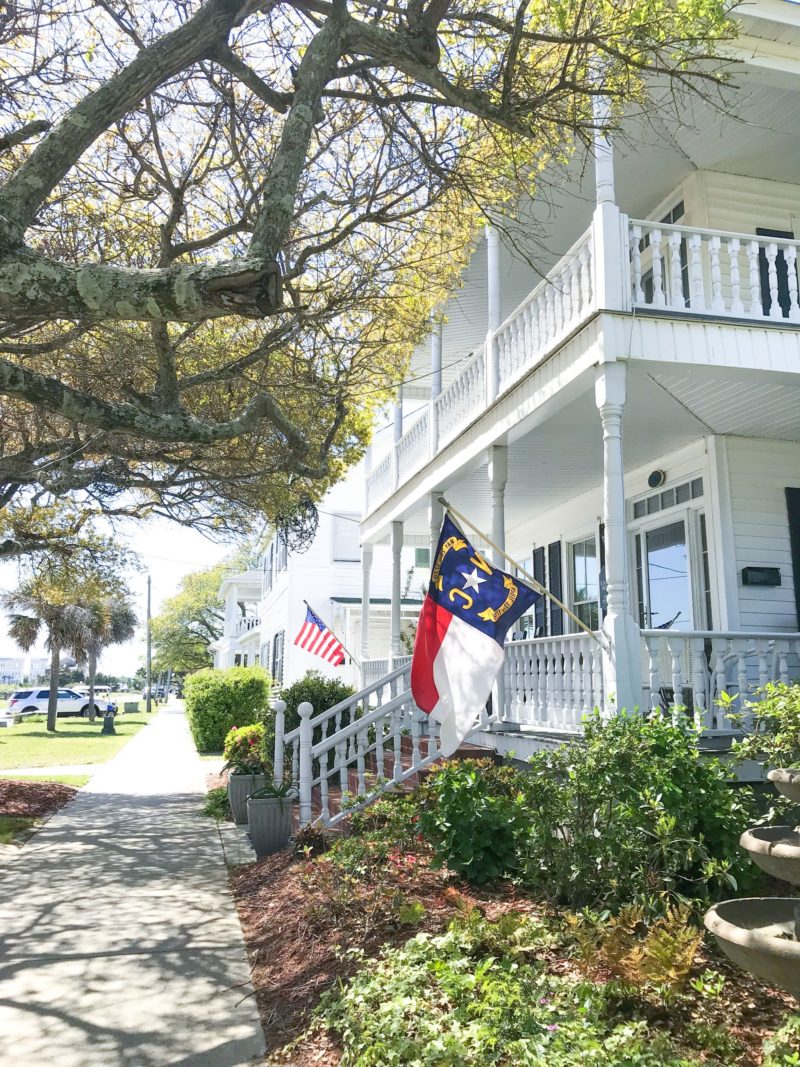 We stayed at the Lois Jane Riverside Motel which is located on the Cape Fear River. The view from our room was gorgeous and kids had so much fun running around the ginormous lawn and watching the boats pass by. This was also our first experience sharing a hotel room with both kids and I'm happy to report that we survived despite the kids sharing a bed and keeping each other up almost the entire night giggling and poking each other.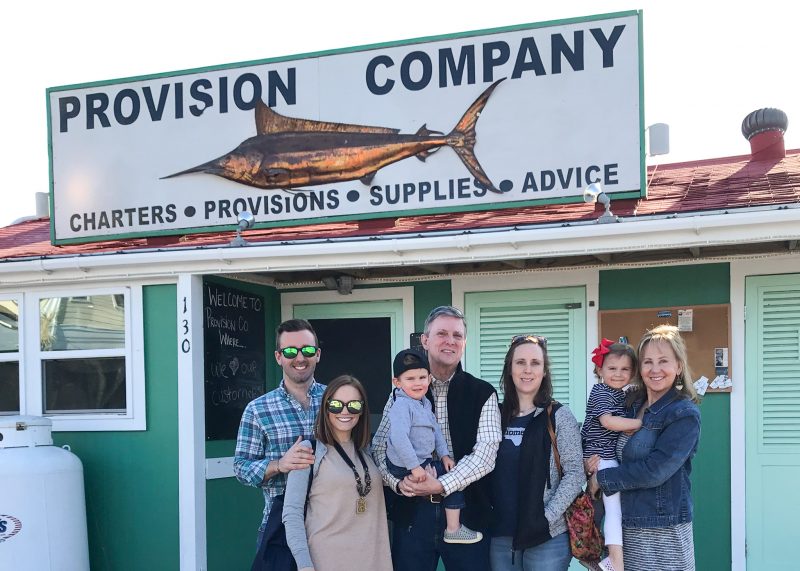 You can't visit Southport without eating a plate of delicious seafood at Provision Company. Matt's mom was so excited that she bought matching t-shirts for everyone. 2018 family Christmas photo…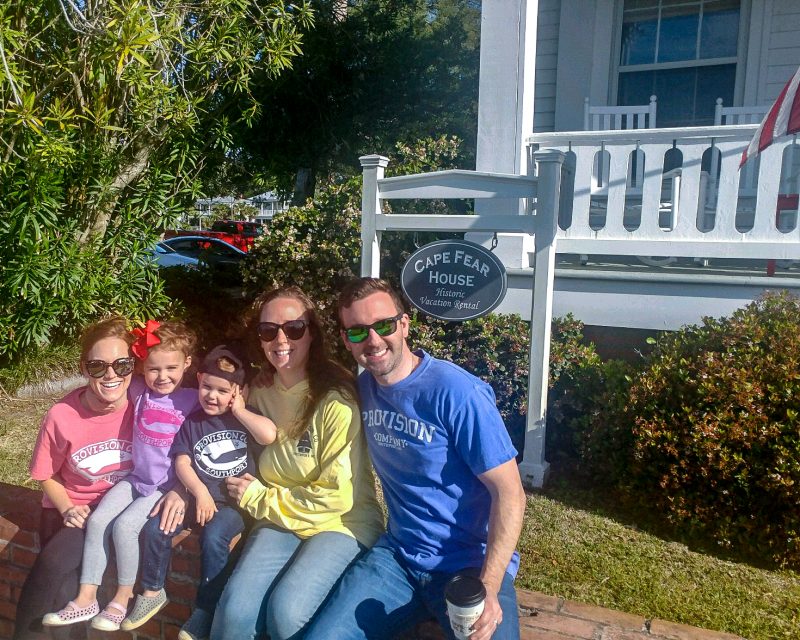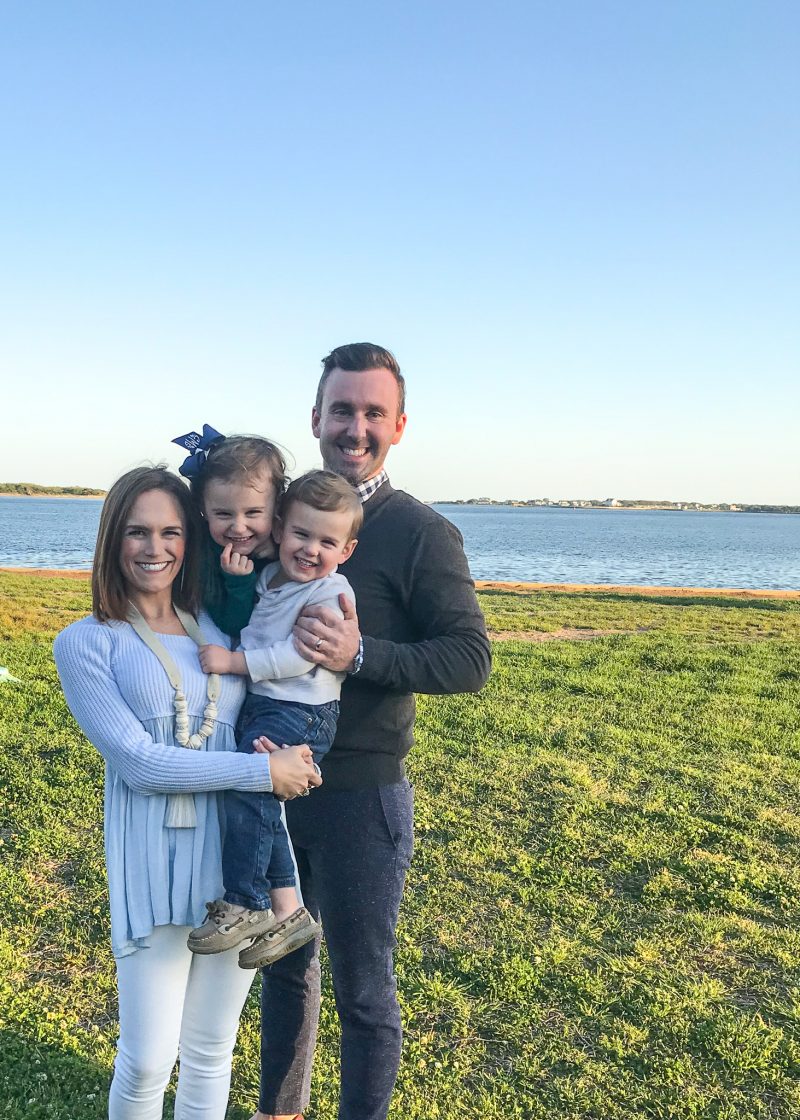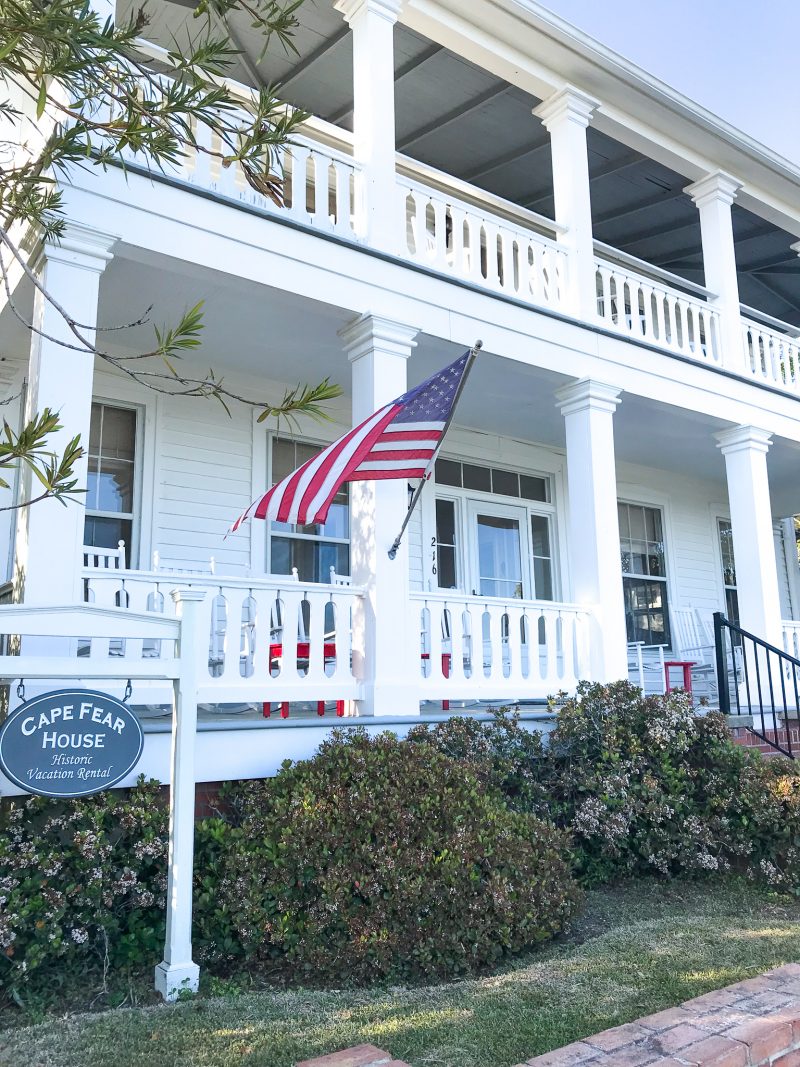 The welcome party was held at Cape Fear House and was absolutely gorgeous inside and out!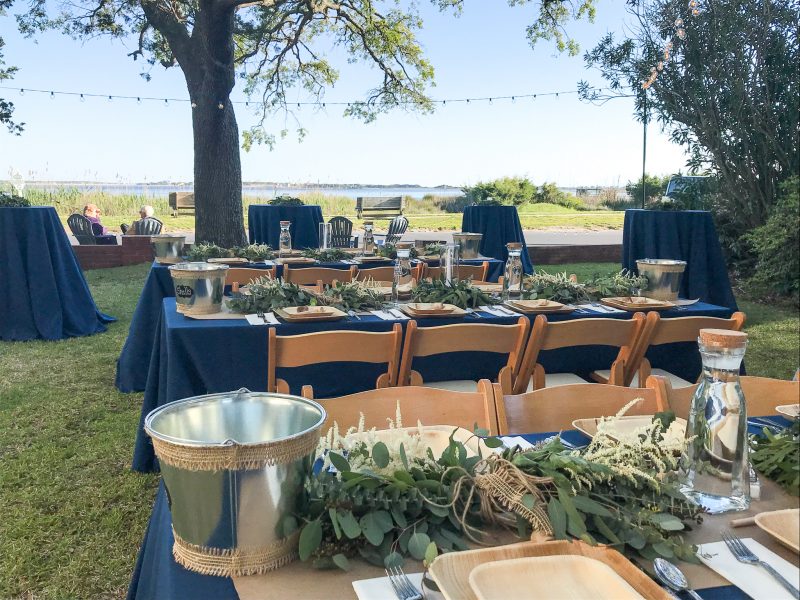 On Saturday we ate another delicious lunch at Fishy Fishy Cafe.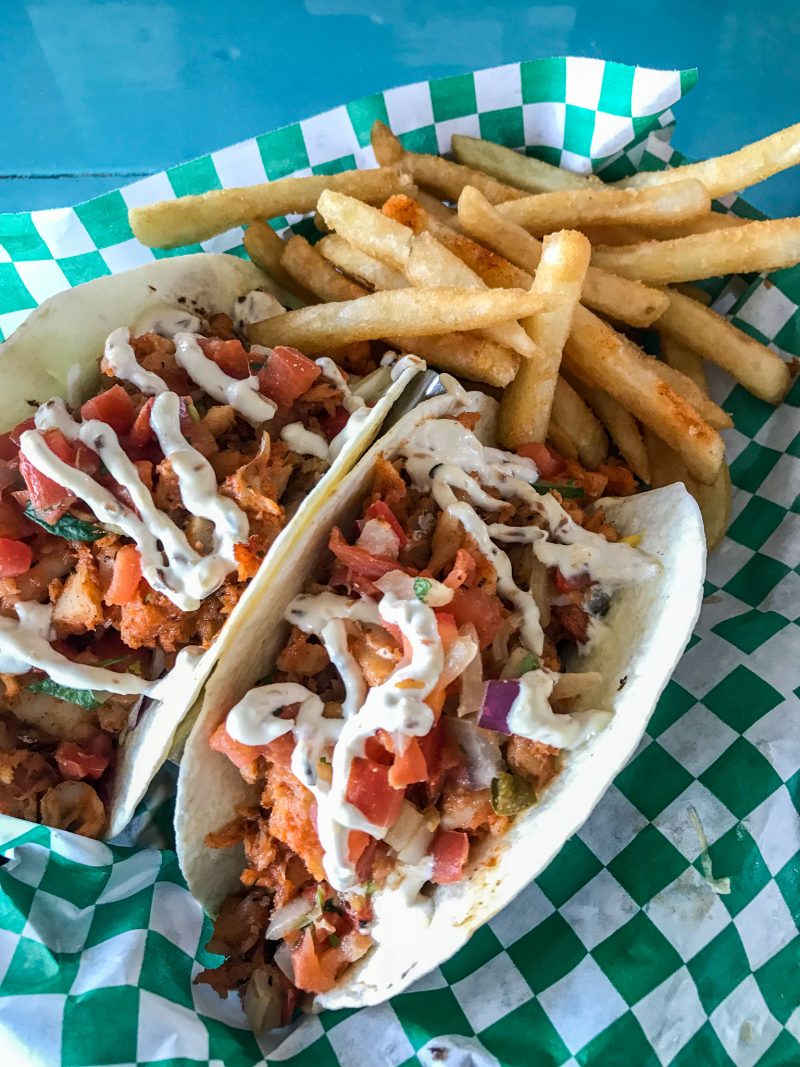 The ceremony was held at Brunswick Town Fort Anderson Historic Site and the reception was held at Marker 614 in downtown Southport. I have to give the kids an A+ for keeping it together through the ceremony. We don't normally bring our kids to weddings but Morgan insisted and we crossed our fingers and hoped for the best! And they did great thankfully.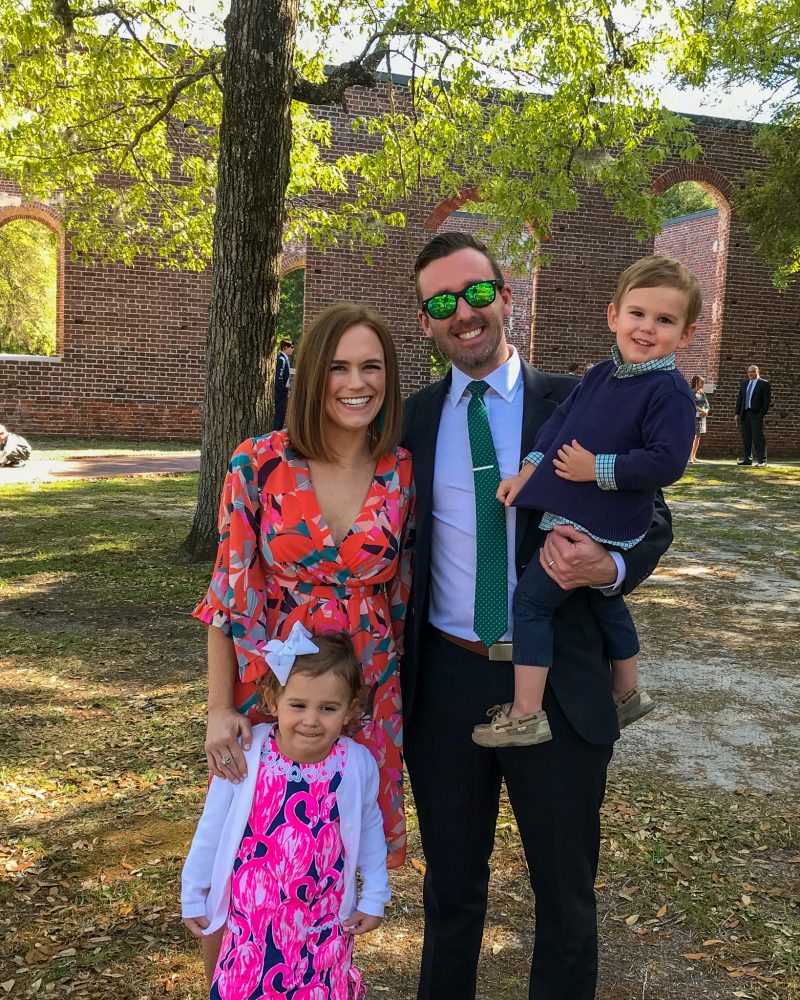 My Dress // My Sandals // Caroline's Dress // Caroline's Sandals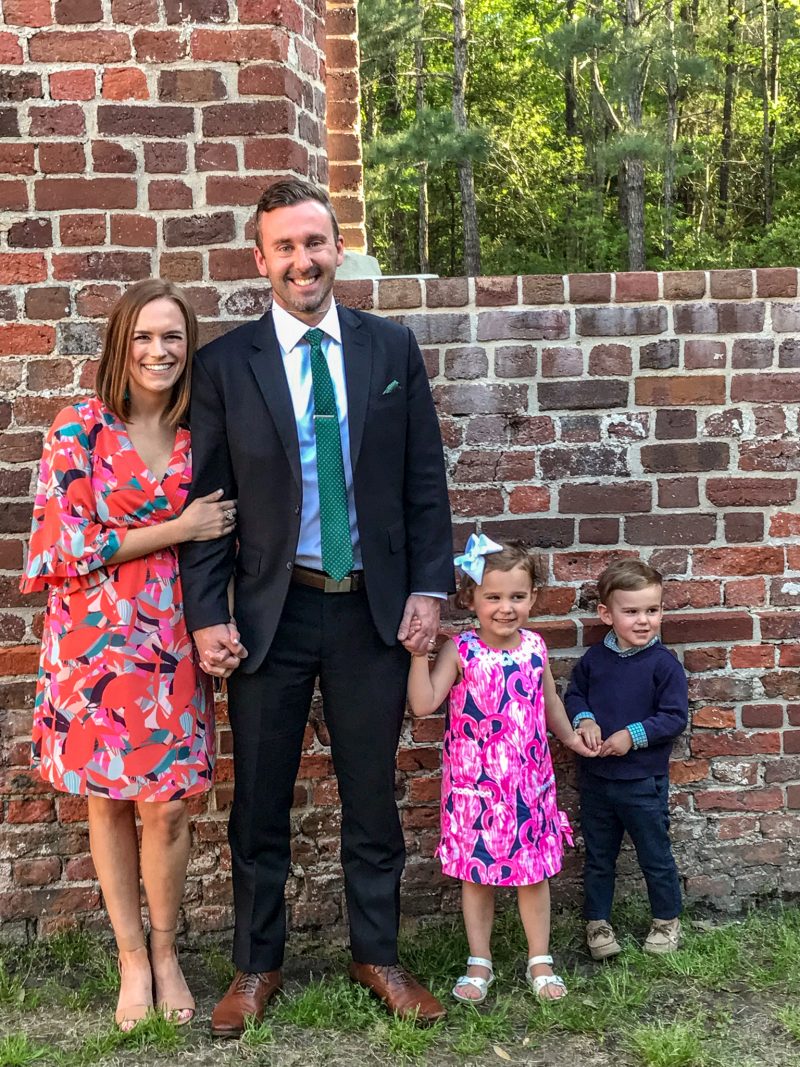 And that's a wrap on our weekend!