Growing up, my mom whipped up a wonderful, homemade meal for dinner every single night (with the exception of Friday pizza night). Looking back, I honestly don't know how she managed to do that with 3 kids, while also chauffeuring us to multiple sports practices each night, policing all the homework, keeping the house clean (in case you wonder where I get this from) and ensuring my dad's dinner was piping hot upon his unpredictable arrival home after work. But somehow she did it all…and she did it so gracefully. So early on I acquired a love for being an ambitious cook too. And then I had kids and the energy spent making homemade baked ziti after a long day of work only to be met with a whiny "No!!!! I don't want that!" sent that love out the window. Between the pickiness, whining, dramatic tantrums, bargaining bites for dessert and clean-up, it's almost enough to send me to the looney bin some nights.
After enough defeat, I finally gave in to the realization that my kids will never appreciate freshly grated Parmesan, lemon zest or anything from scratch. So when I was asked to test out a service with a simpler approach to mealtime I was all in…
Allow me to introduce Yumble, a weekly subscription service that delivers prepared, healthy, and delicious kids meals (ages 12 months and up) right to the doors of busy parents.
The reason this service is so attractive is because all meals arrive fully prepared, pre-cooked and ready to eat cold, at room temperature or warmed up — there is less than one minute of prep time! It's as easy as a lunchable, but way healthier and more balanced — each lunch or dinner typically consists of an entree, grain, vegetable, and occasionally a dipping sauce.
We tested out the service for dinners but I think this would also be perfect for school lunches!!! The only suggestion for improvement I have for Yumble? Find a way to let every parent add this service to their baby registry.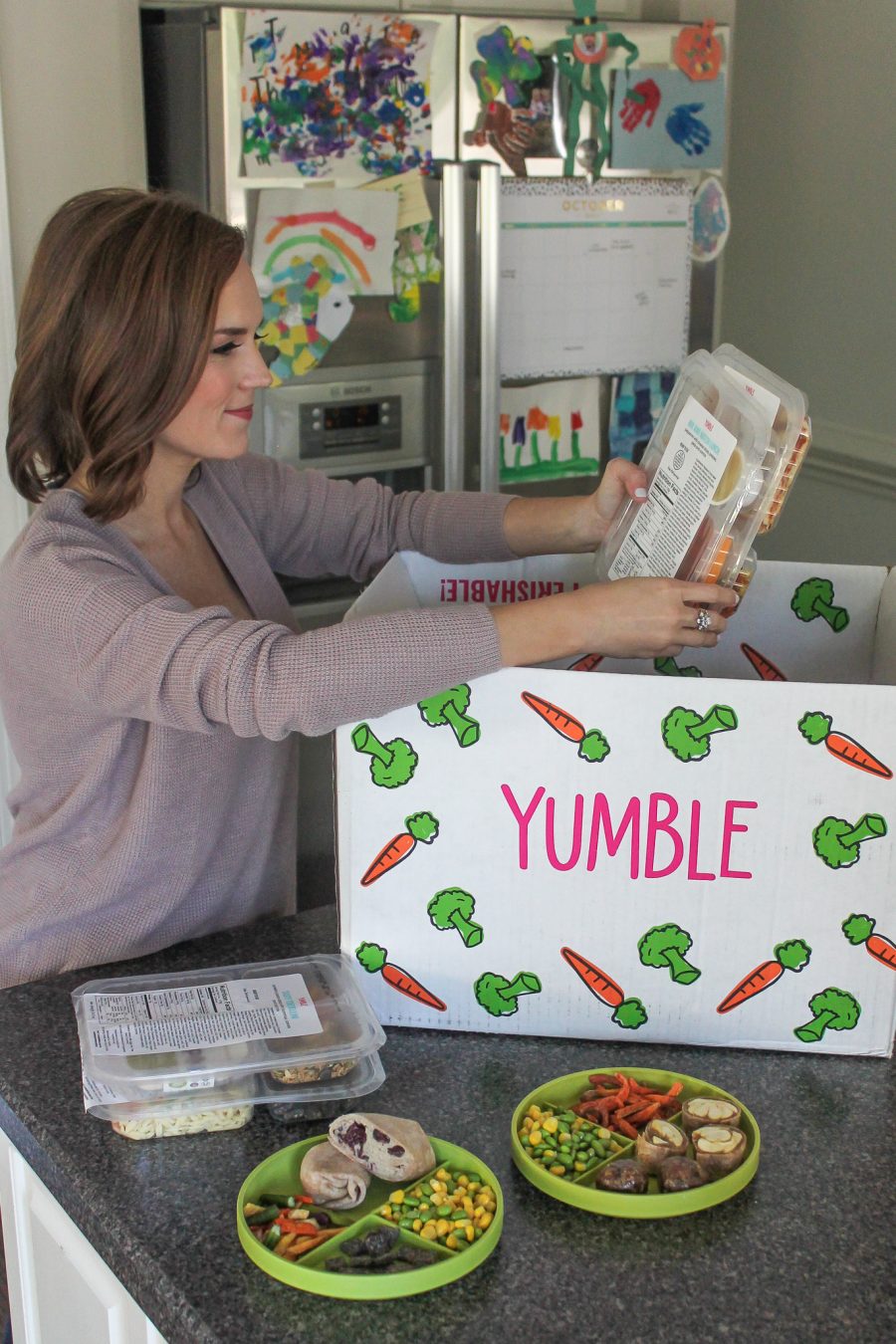 How it works: Sign up for an account at Yumble. Pick out your meals for the week. They get shipped to your door! Cancel at any time.
Below is a small sampling of some of the meal options. We've tested out two boxes so far and have been huge fans of the pizza empanada, taco-rific, cinnamon apple pin-wheels and more. In fact, all of the meals are good — I've tested bites of each of them and I've been surprised at how well it all keeps in the fridge.
FAQ
Cost: The cost of plans vary based on the number of meals you select per week. Individual meals range from $6.99 to $7.99, and shipping is always free! Scroll to bottom of the post for promo code!
Meal Plan Options: Yumble offers plans with six, twelve, and twenty-four meals per week.. Each week they offer over twenty different meals and snacks. Meals typically have three or four components, and snacks include four to six servings of items like protein poppers or granola.
Cancellation: You may cancel your subscription right from the subscription page on your account, otherwise, send us an email at [email protected] or give us a call at 888-997-6623. Orders are unable to be cancelled after they have been processed at noon EST the Wednesday prior to delivery.
Ingredients: Yumble uses seasonal, wholesome, and natural ingredients — organic whenever possible, and note any organic ingredients on each meal label. All proteins are anti-biotic free and hormone free.
Allergies & Dietary Restrictions: Vegetarian, gluten free, egg free, and dairy free meals are always available to suit any diet. While their recipes do not contain tree nuts or peanuts their meals are not prepared in a nut-free kitchen.
Find more FAQ here.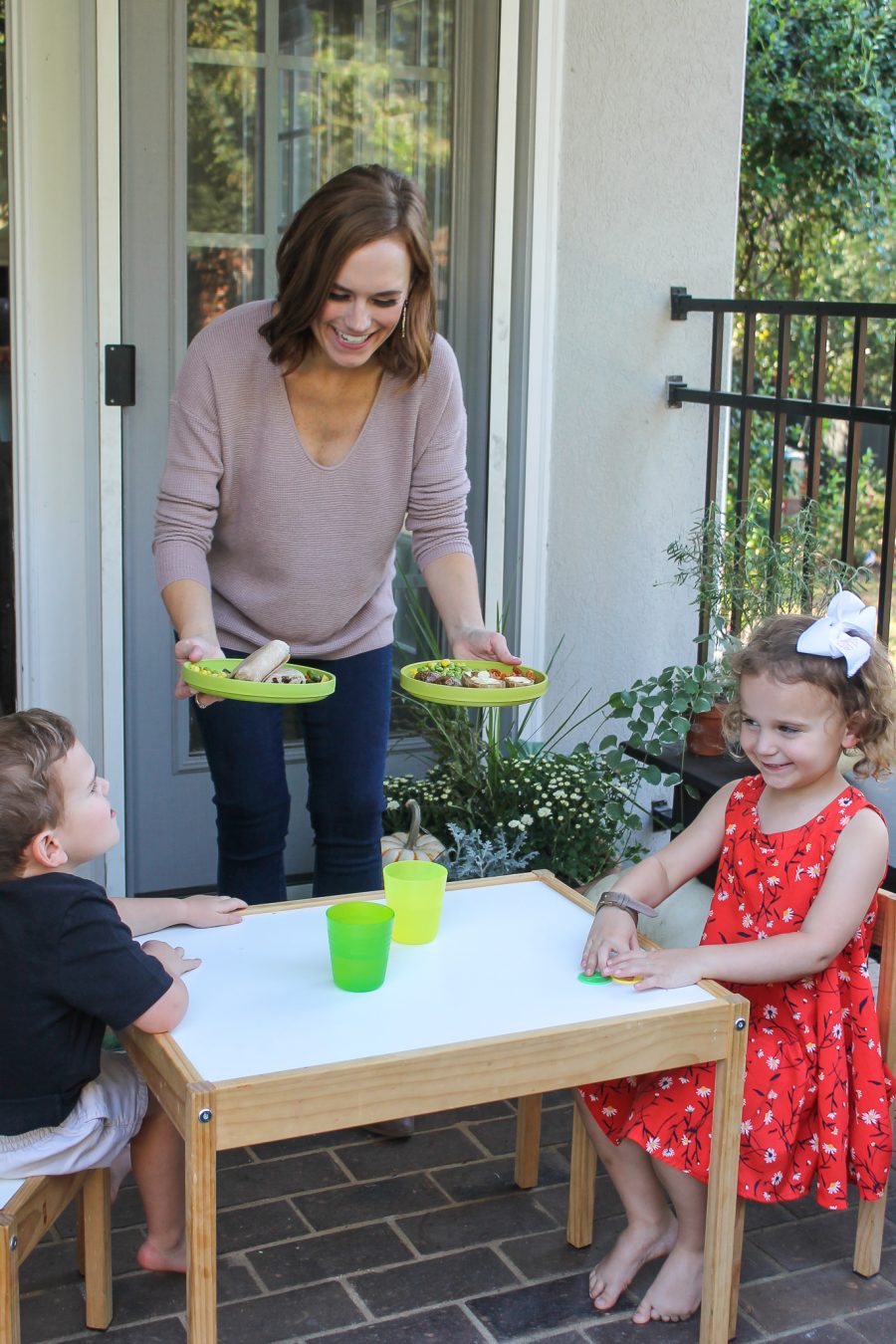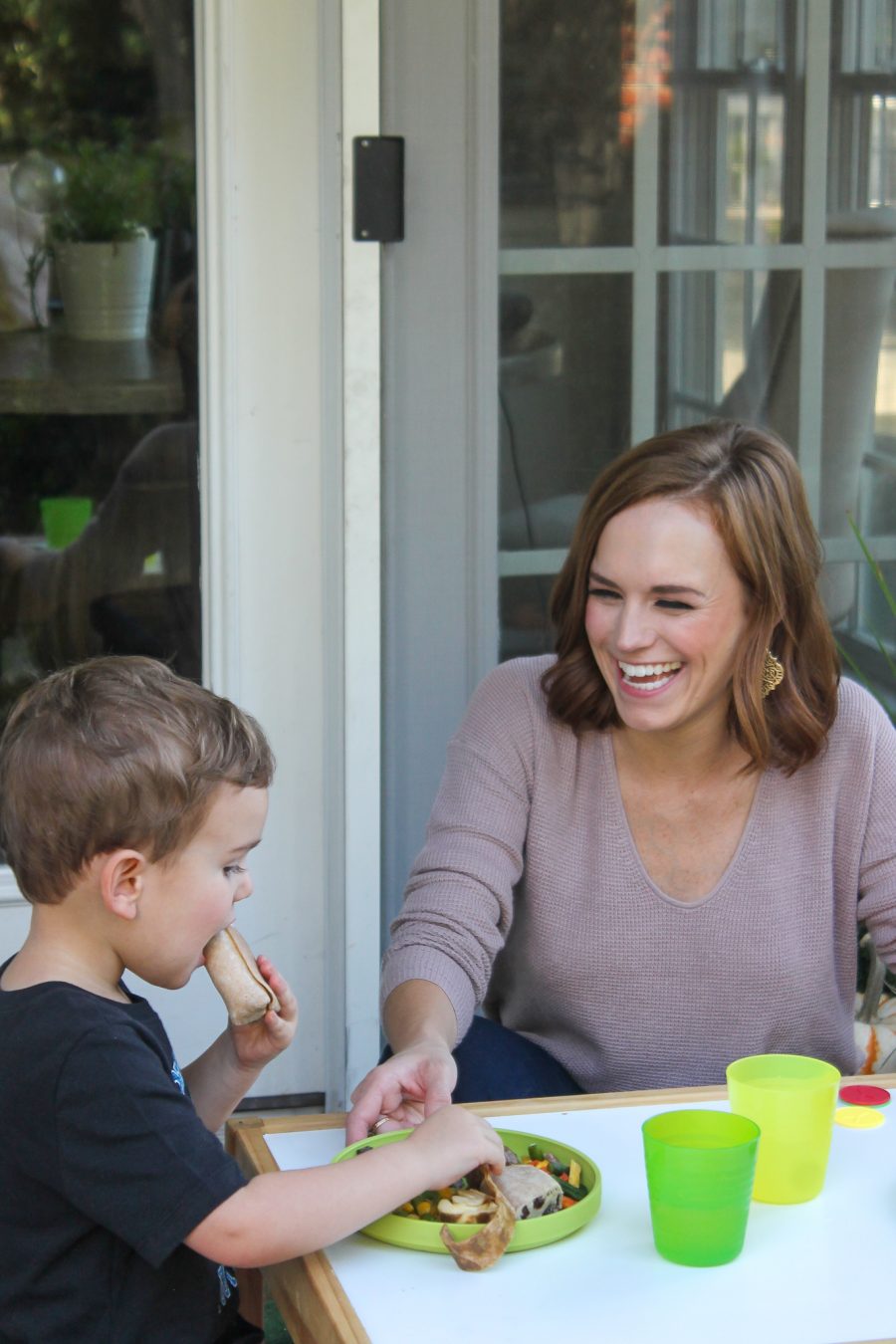 By using my link, not only will you receive a discount, but you'll help me earn a small credit towards future stress-free meals for Thomas & Caroline. Thank you for your support and for helping me keep my sanity during meal time!
Shop the Post