There's nothing like a quickly approaching beach vacation to motivate me (and Matt) to hit the gym and focus on being healthy. It has felt so good getting back into shape, and when I'm working out regularly I tend to take better care of myself all around.
In perfect timing, Care/of reached out to see if I'd be interested in creating a personalized health plan of vitamins and protein powders to try out. And since my products arrived I've become a little obsessed, making Matt and all my friends take the online quiz to see which vitamins and supplements they can be taking, and wanted to share my experience with you all too…because I think you're really going to like it!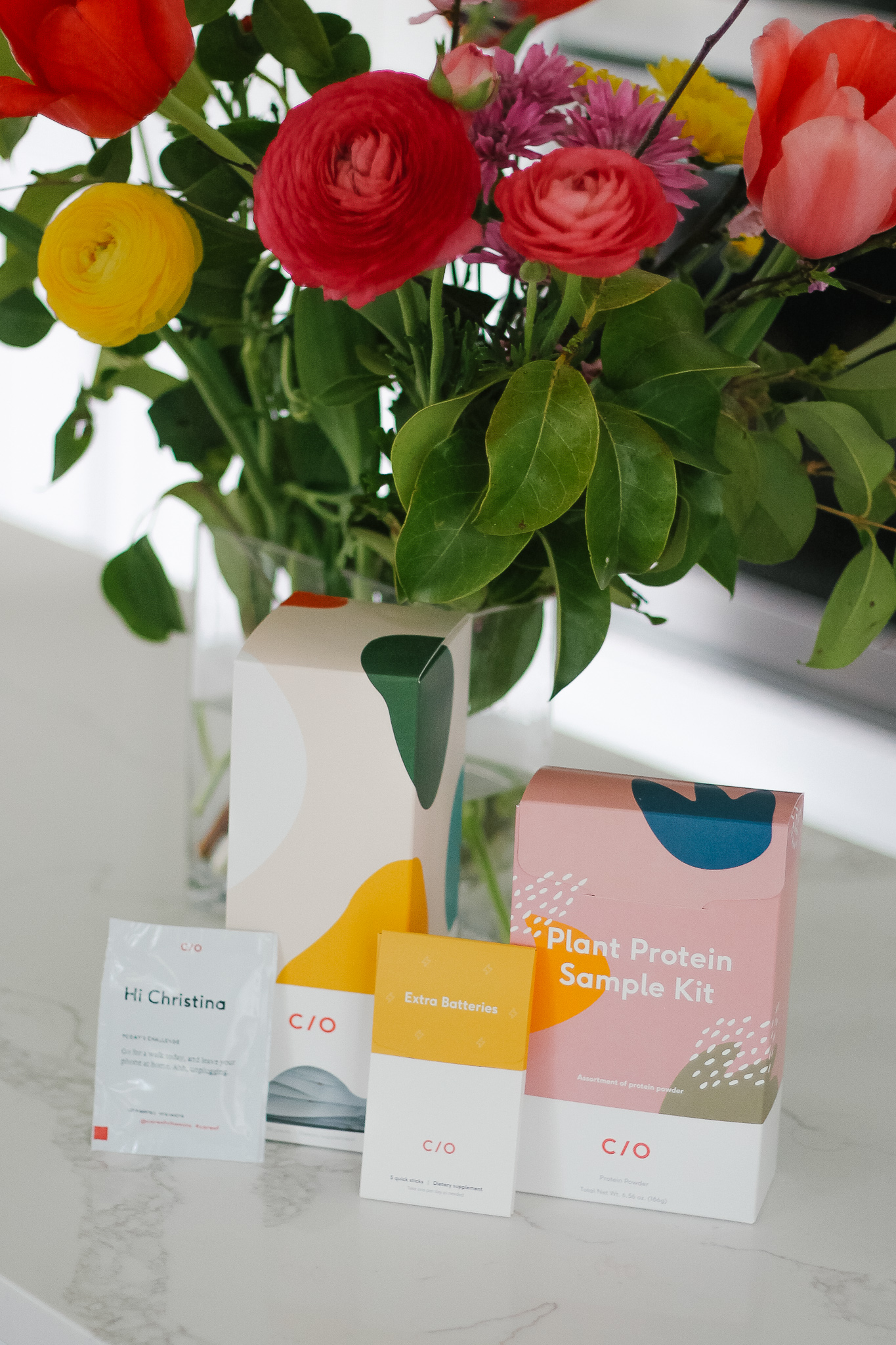 First, I took a quick quiz to assess my current health habits, concerns and areas I want to focus on like energy, stress, sleep, digestion, skin, brain health, etc. I was surprised to learn there are six vitamins and two supplement packs available to help improve several areas of my health. Some of the vitamins in my plan can be found at Target, like Magnesium and B12. However, I was most excited about the herbal varieties I was unfamiliar with, like ashwagandha and rhodiola to support muscle strength, and astaxanthin to support cognitive health. Additionally, my plan includes protein powders to support my fitness goals (and to help me snack less). Your health plan is flexible so your packets can be switched up month to month as your goals and concerns change.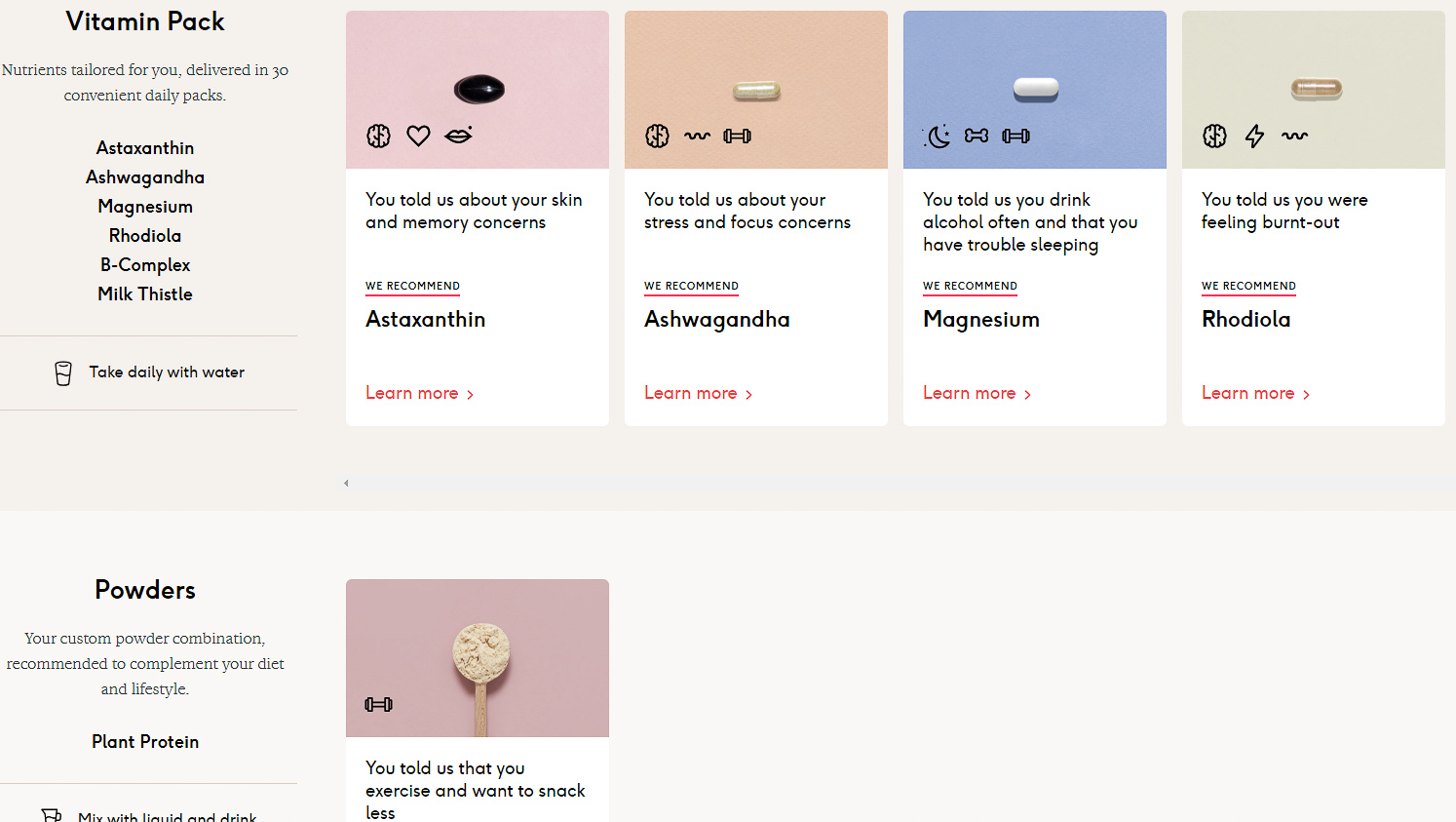 Within a few days my personalized 30 day supply of daily vitamin packs, protein powders and boosts were delivered right to my door. I love how each daily packets includes a hilarious or inspirational quote. The "extra batteries" quick sticks supplements are a blend of vitamin B12, citicoline and caffeine for on-the-go energy support that you pour right into your mouth (no water needed)! The plant protein comes in 3 flavors (vanilla, chocolate, and unflavored) and provide all nine amino acids that comprise complete protein.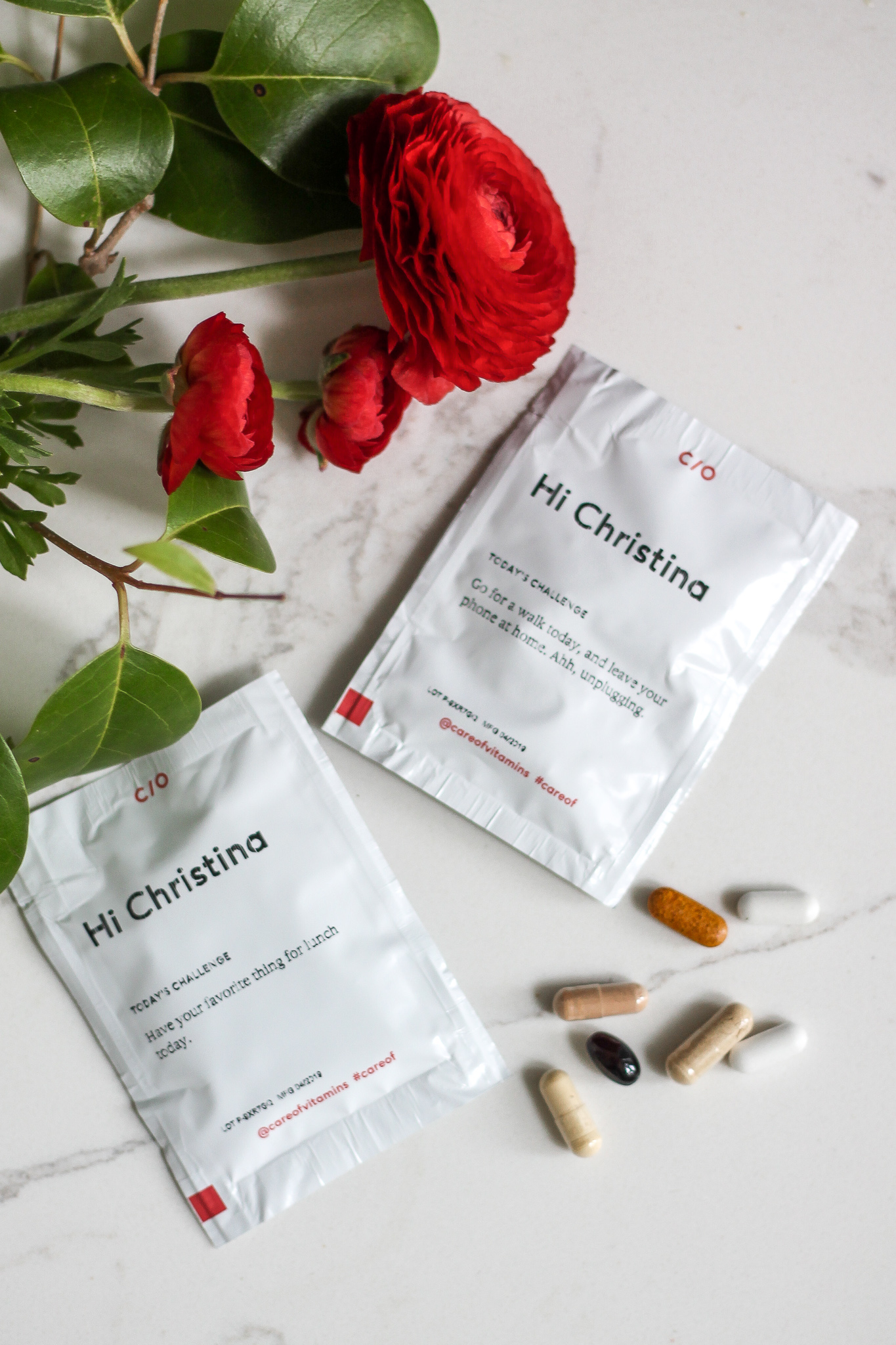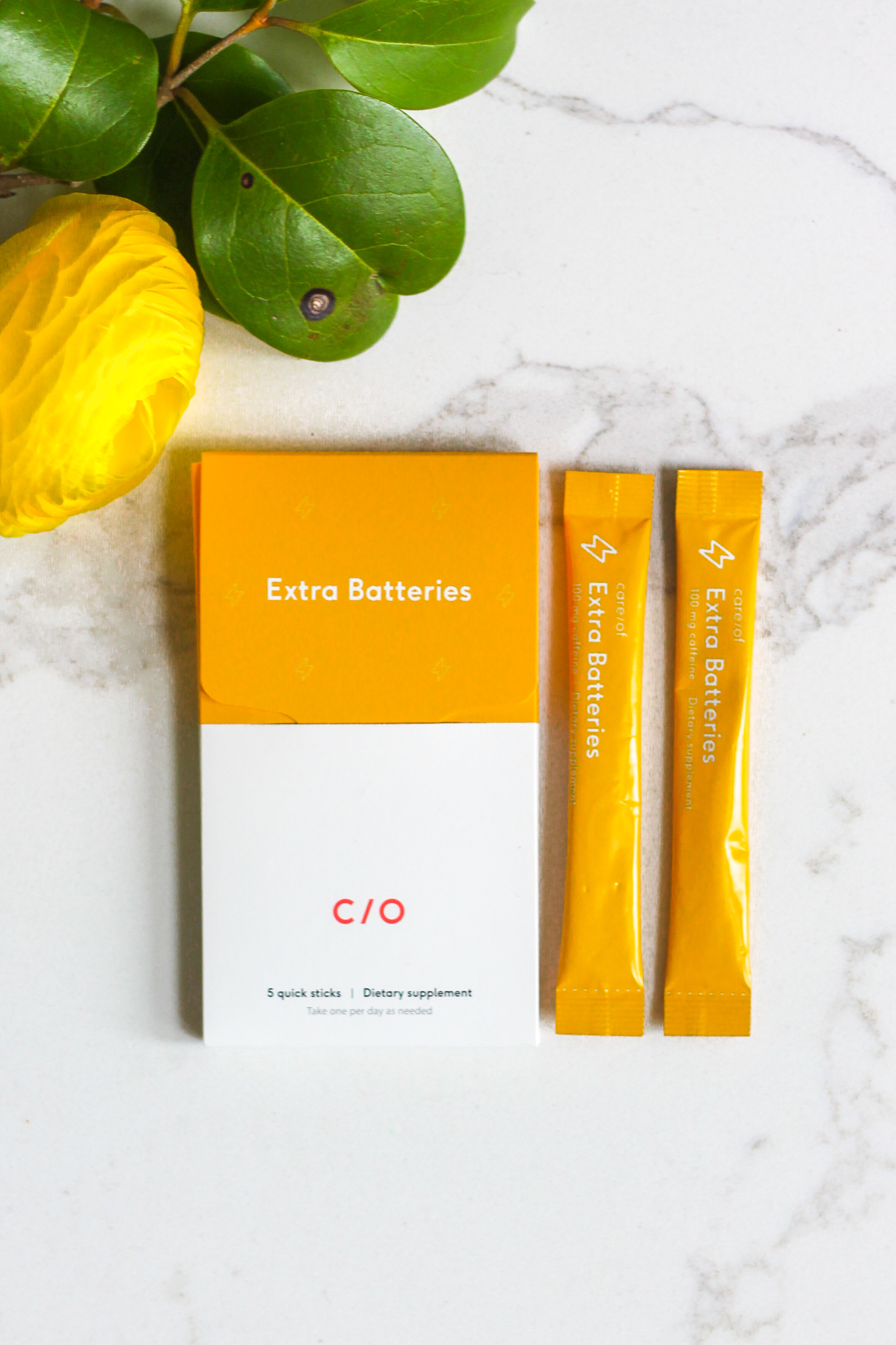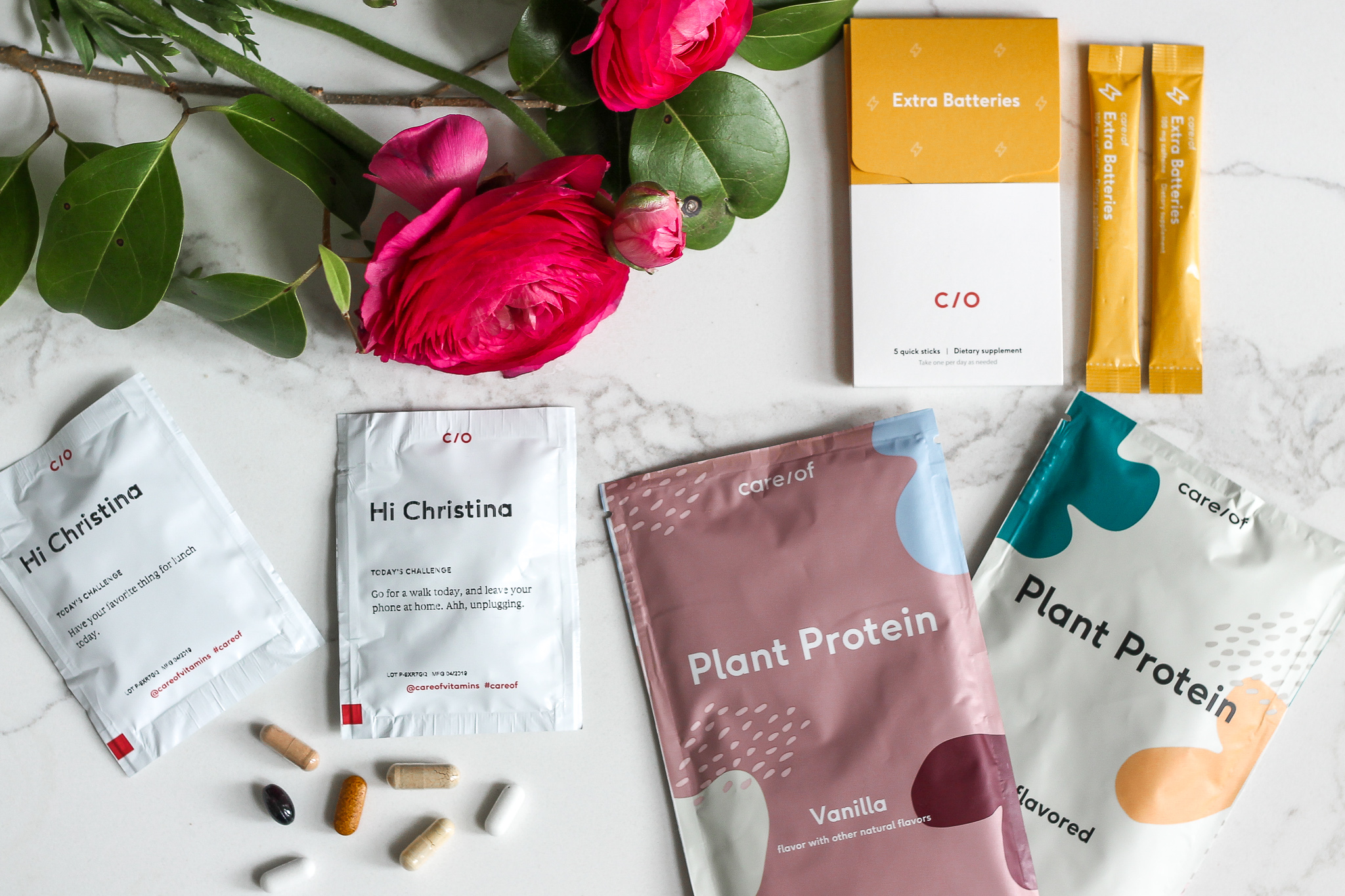 Want to see which vitamins, supplements and boosts you may be right for your lifestyle? Take the quiz, get your personalized vitamin recommendation and use my code CAROLINACHARM25 for 25% off your order!
Thank you to Care/of for sharing your amazing products with me!