We returned to Yogi Bear's Jellystone Park Camp-Resort for Thomas's birthday (party & gift)! Originally we had planned a party at the house but after visiting this amazing Camp-Resort a few weeks ago, we agreed with Thomas that it would be so much more fun to celebrate at Jellystone instead! And this time we brought our best friends with us — Lisa, John, Whit, Louise and Millie.
We booked our cabins only a few weeks in advance of our stay (it is recommended to book at least 6 months out) and I really wanted to make sure that wherever we stayed we would be close to our friends (so our kids could run back and forth between the cabins and the adults could hang out together around the fire after the kiddos were asleep). We ended up booking the last two available cabins in Laurel Cove — the bungalow for us and the cottage for our friends.
We stayed in bungalow #5 which overlooked the beautiful lake! It didn't beat the mountain tree top view from our last cabin, but it was pretty dang awesome. Laurel Cove is also much more centrally located to everything. So while we could have walked to most things around the camp, we still rented golf carts for the weekend to get to places faster (and it's a lot more fun!). Anyway, the bungalow felt a lot bigger than the treetop cabin and came with a queen bed, a sleeper sofa for the kids, a dining/sitting area, mini fridge, coffee maker, microwave, TV and of course, AC/heating. I want to note that this cabin did not have a mini kitchen though and was a trek to the bathrooms, unlike the mountain view treetop cabins.
Cottage #1, where our friends stayed was absolutely incredible. It offered all of the amenities of our cabin but had two bedrooms (1 bedroom with a queen bed & the other bedroom with a twin-over-full bunk bed), 3 TVs and a full kitchen!!! It was also the closest to the bathrooms. Because of the extra space, we spent most of our time together in their cabin. When I asked our kids what their favorite part of our trip was, they replied "playing on the bunk beds in Whit's cabin!"…soooo…noted for next time!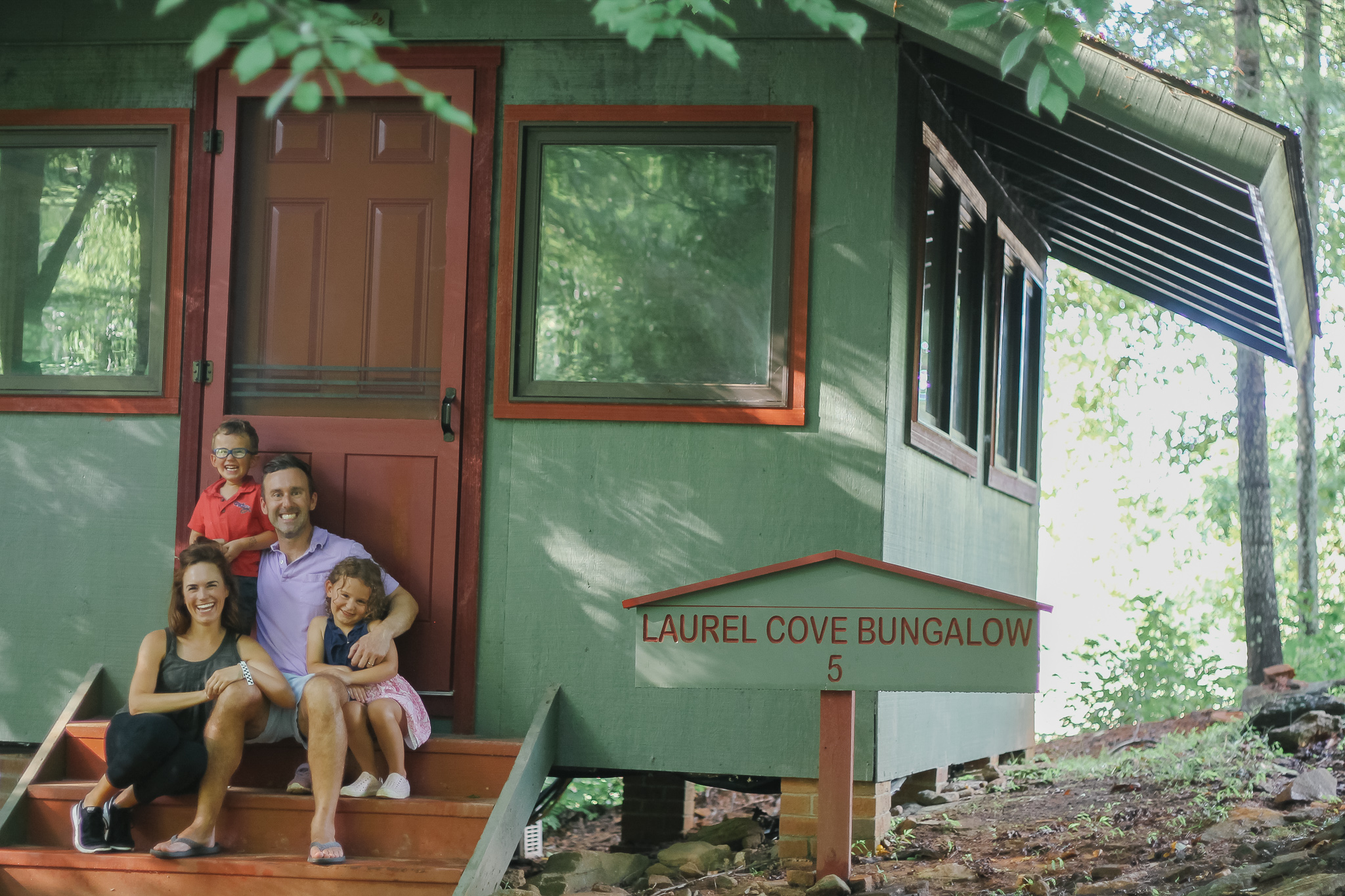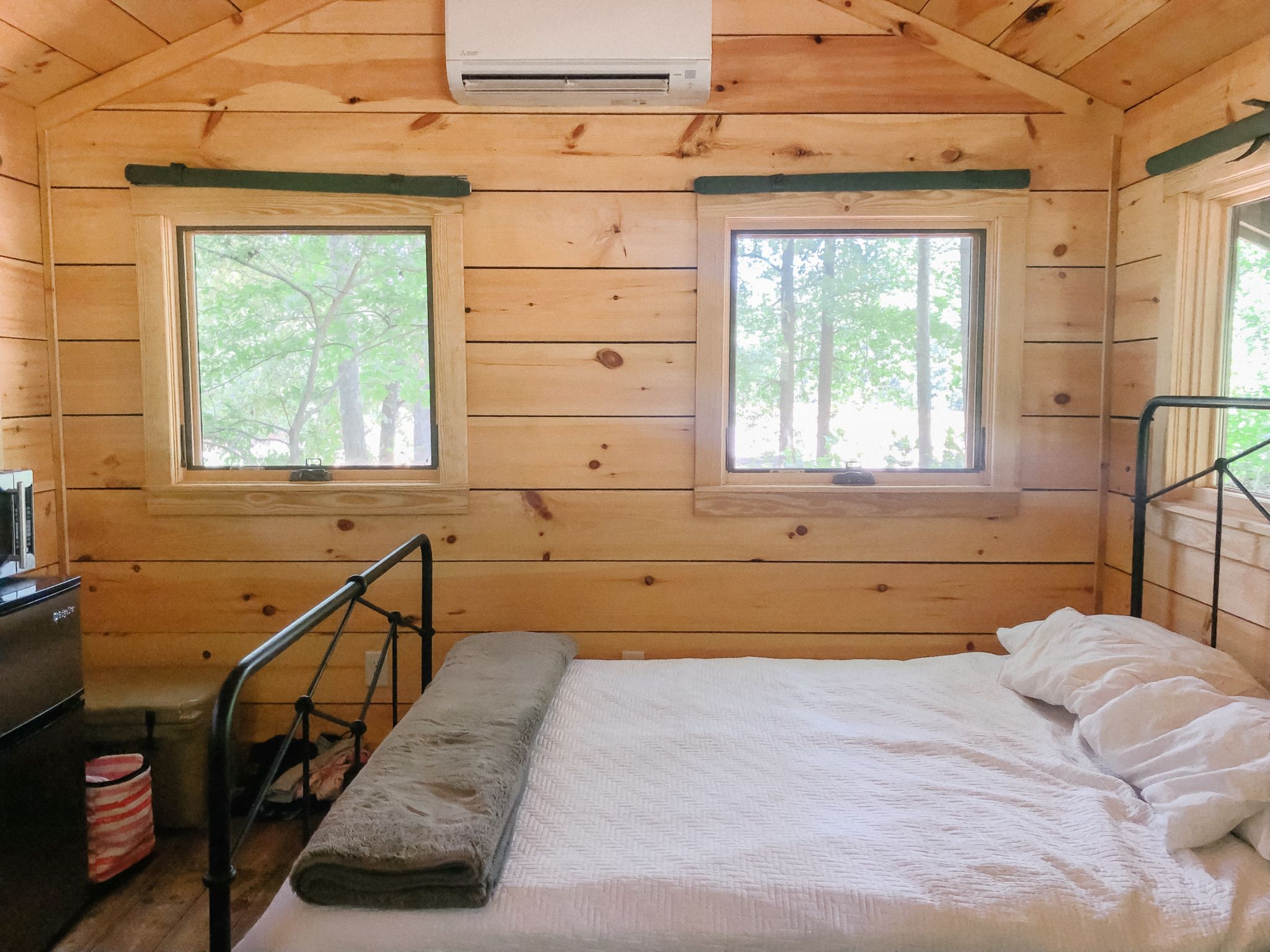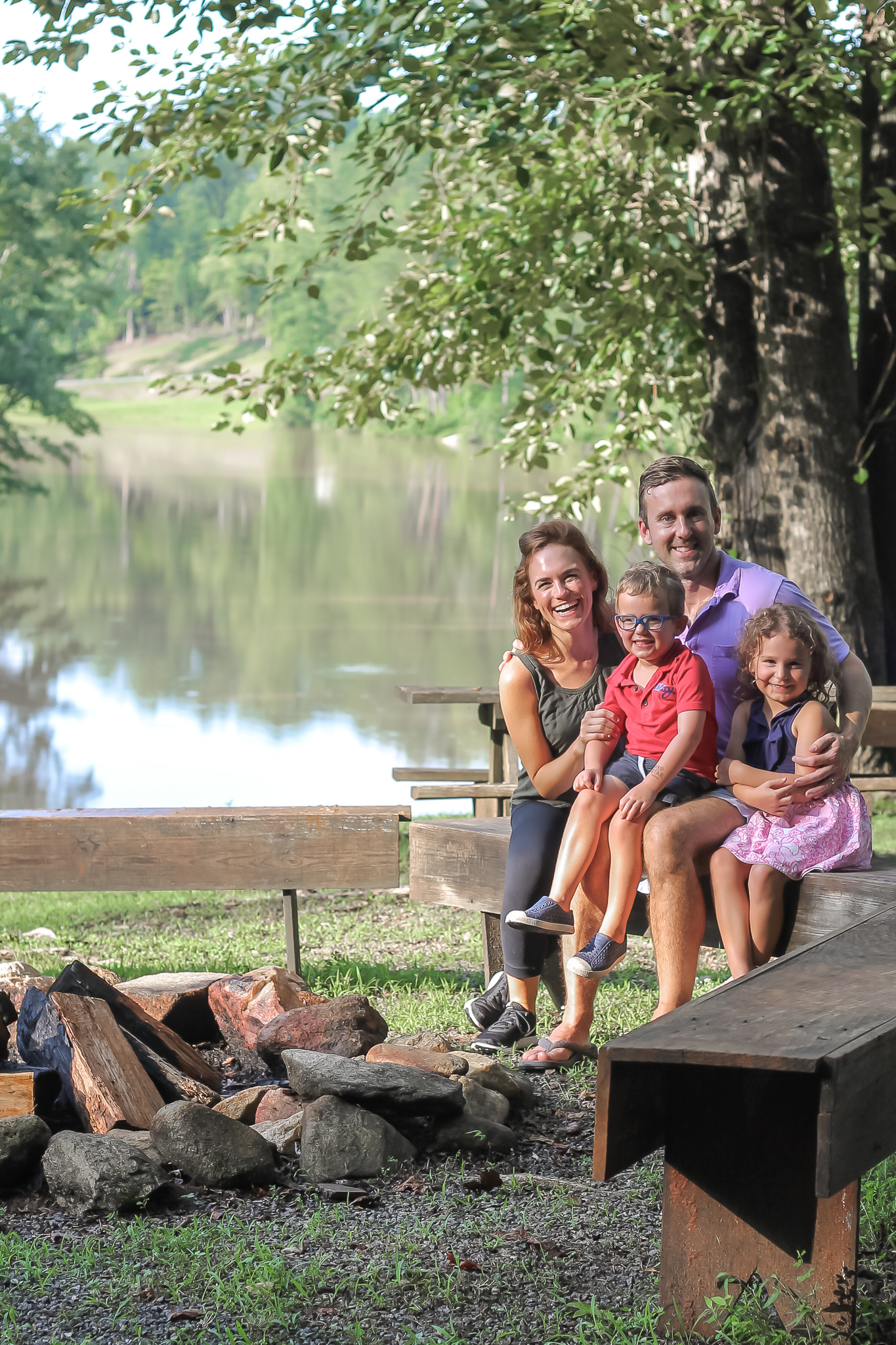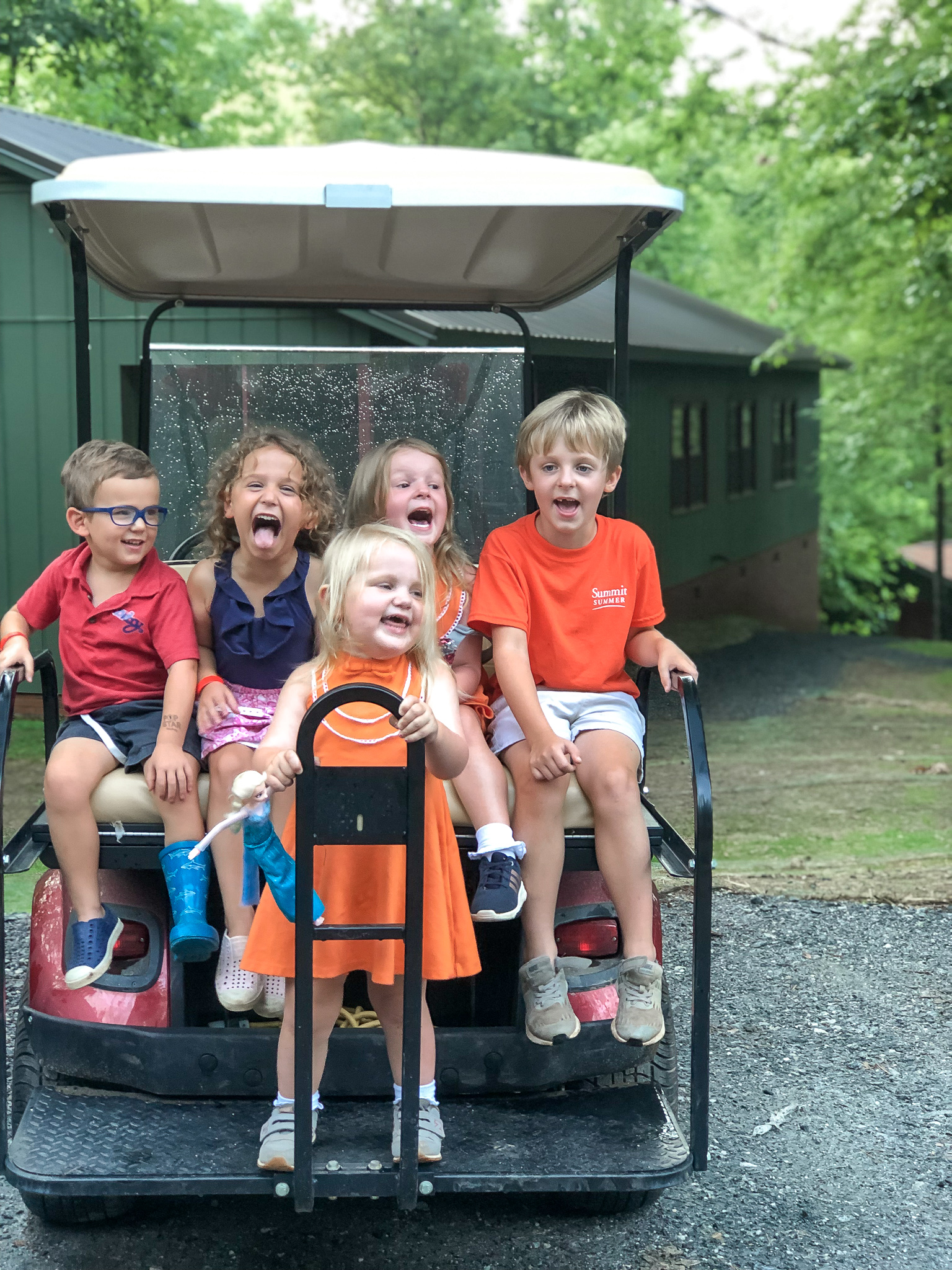 Friday evening we grilled hotdogs for dinner and then roasted s'mores over the fire. We were all so excited to be reunited that we totally lost track of time and ended up putting the kiddos to bed suuuuuper late!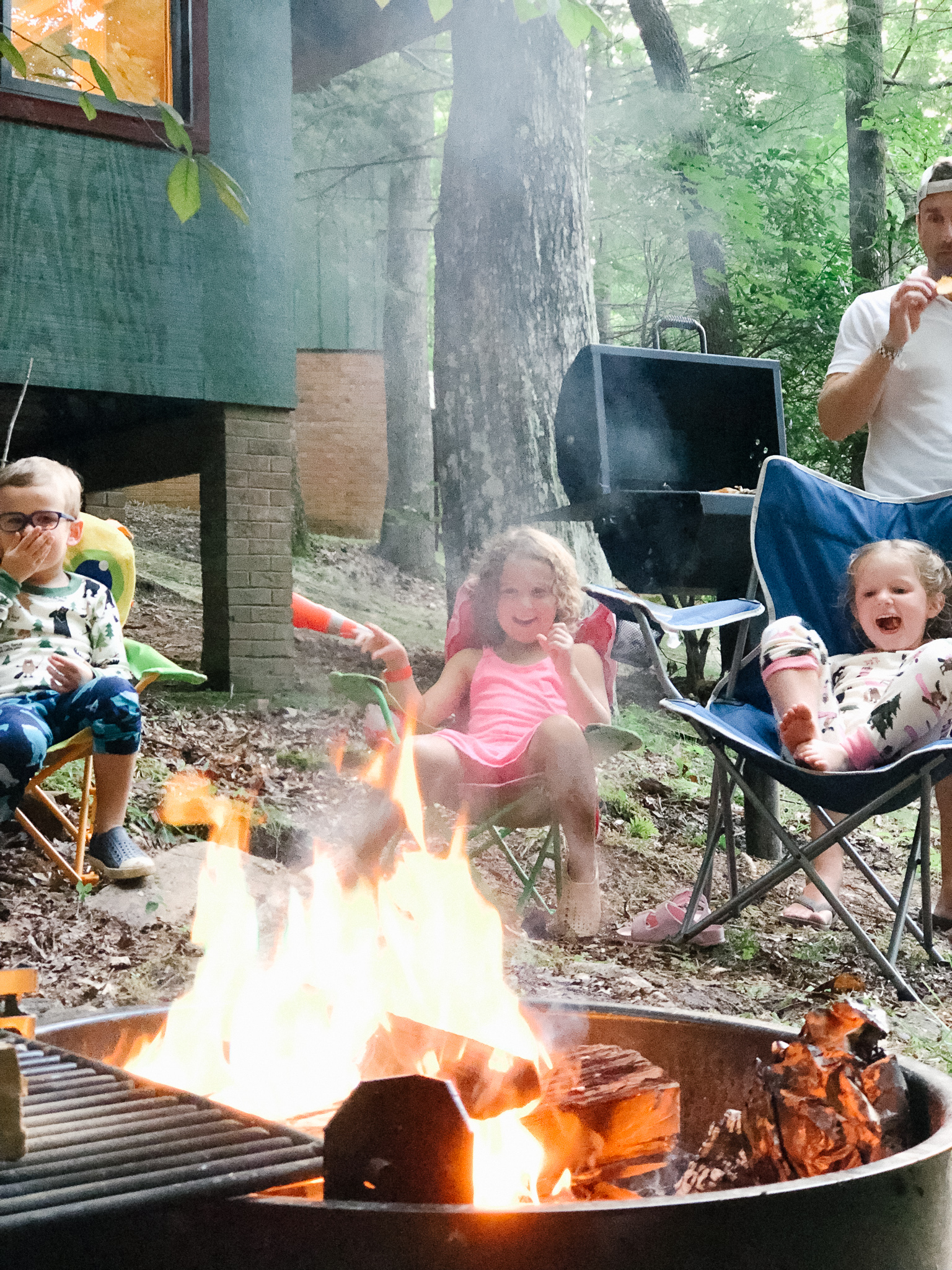 Saturday morning we went over to John & Lisa's cabin for eggs & bacon before heading to the water zone! New since we were here last, the water zone now offers cabana rentals!!! We snagged the last available cabana for the day and it was worth every penny. It was SO nice to have our own private space for the kids to get out of the sun and lounge while eating snacks. We learned that there are even more amenities coming to these cabanas — TV, fan and mini fridge!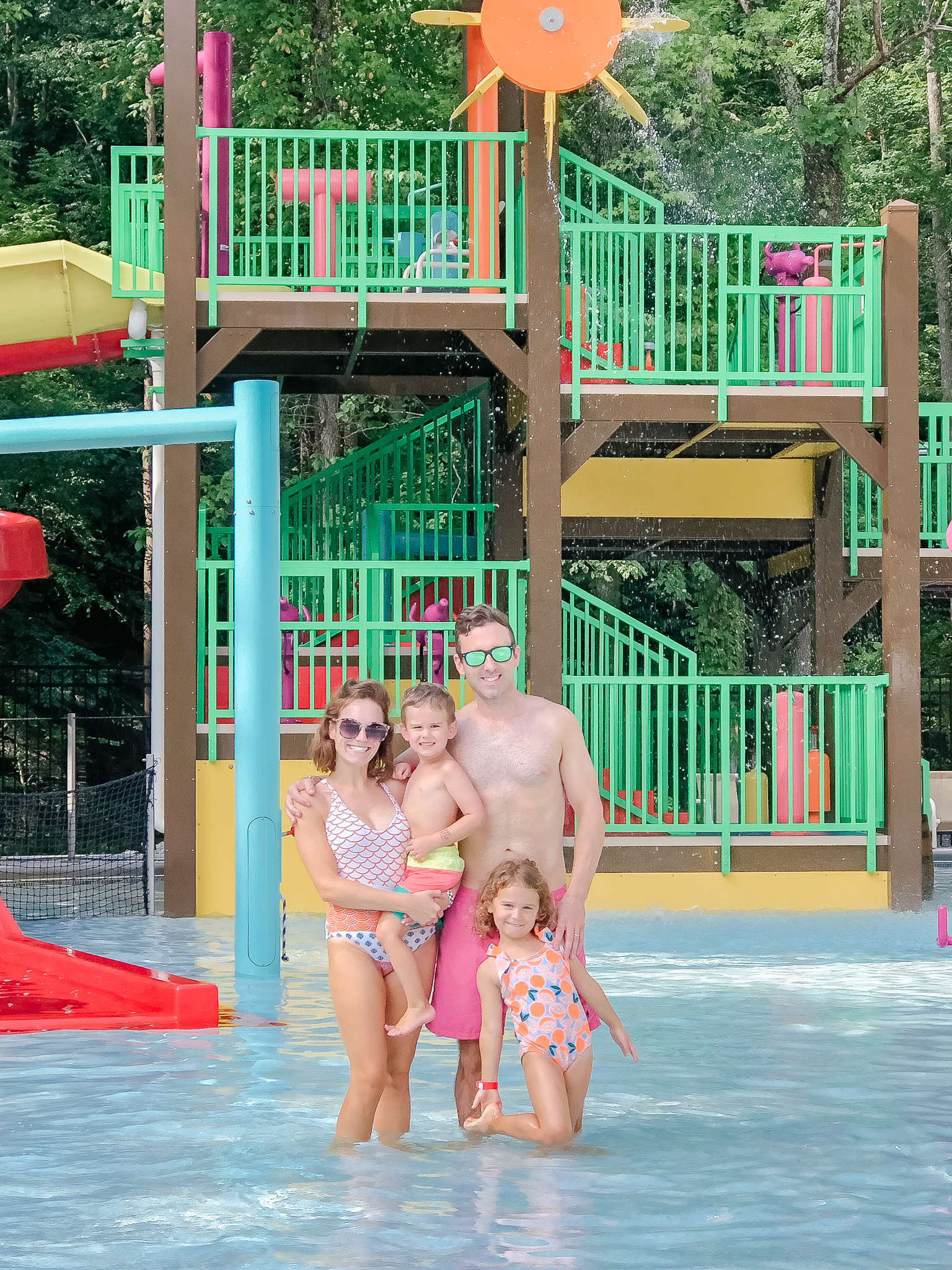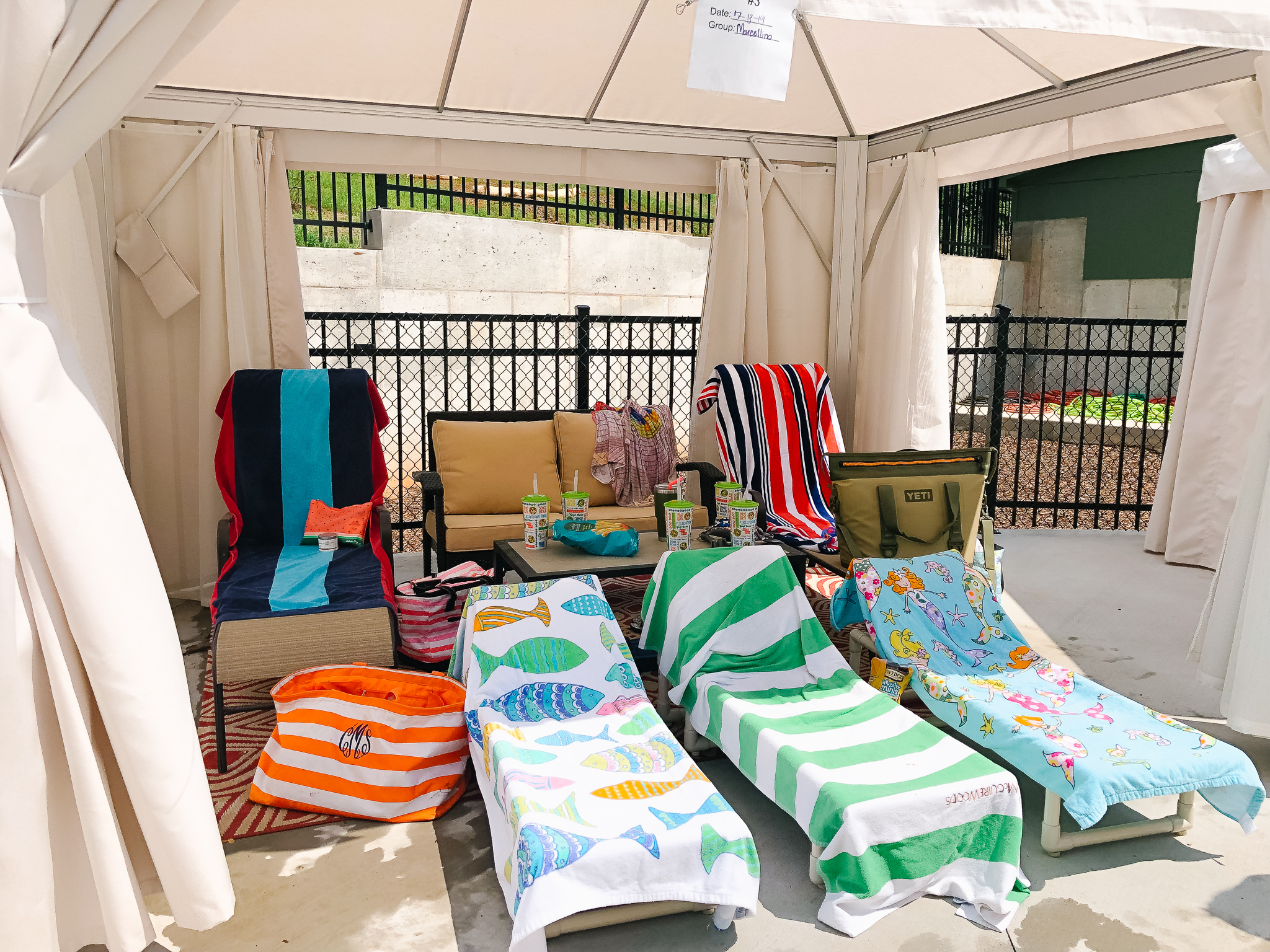 We got hit with a thunder delay around lunch time so we decided to grab the amazing wood fire pizzas from the cafe and hang out at the new poolside tavern!! The tavern wasn't open a few weeks ago and it was really awesome.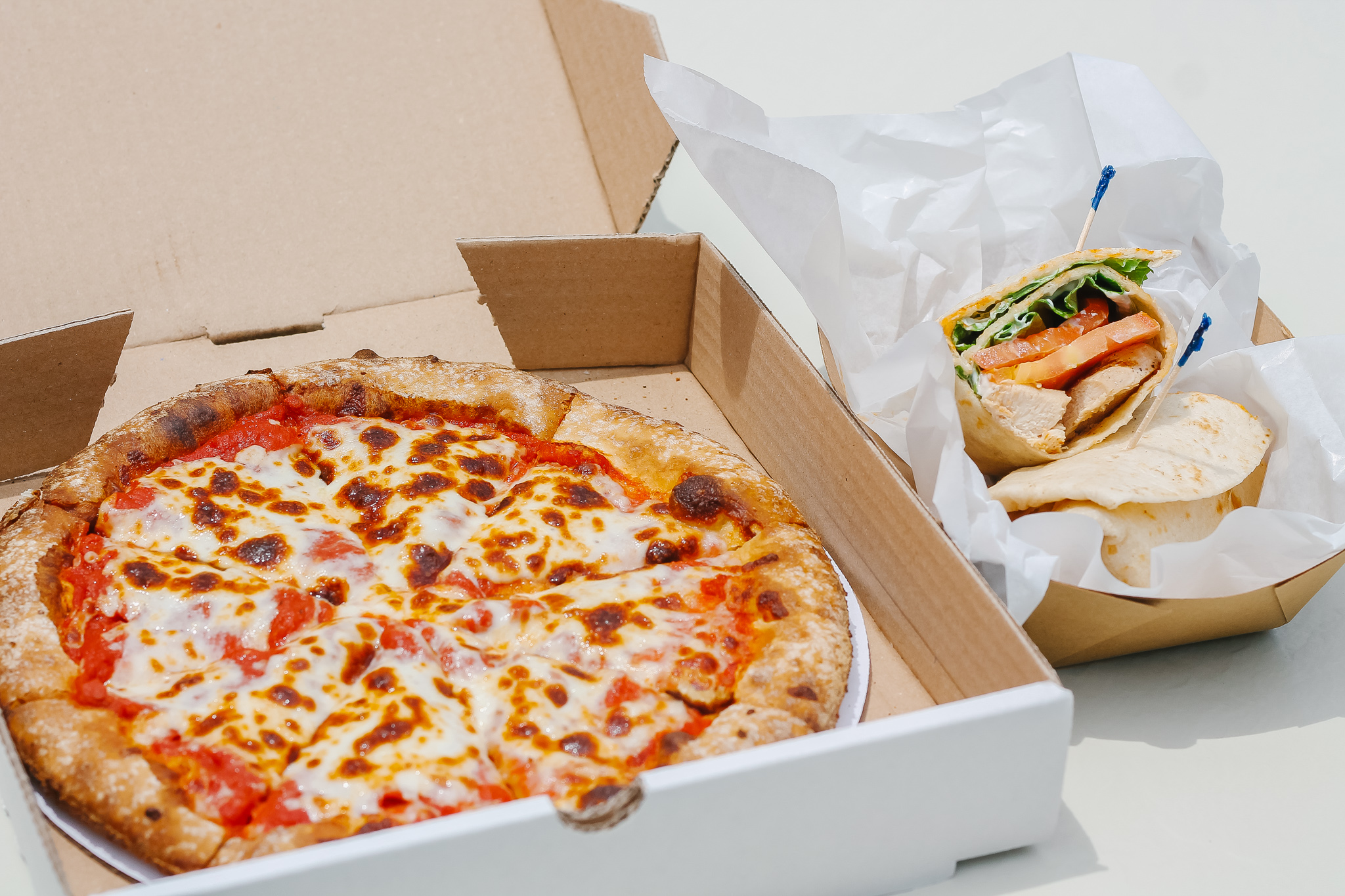 We again used our fun passes throughout our stay for unlimited fountain drink refills in our souvenir cups, gem mining, ice cream cones and more. Honestly, there wasn't enough time in our trip to take full advantage of all of the fun pass amenities, but if you're there long enough to check all the boxes then I would recommend it!