Today Thomas turned four!! I say this every year but seriously…where does the time go?! I can officially declare that age 3 has been my absolute favorite for both kids. And while I'm sad to see my littlest babe turn 4, I am SO excited to watch Thomas continue to grow into an awesome little man.
When we asked Thomas what he wanted to do for his birthday this year he said he wanted to return to Jellystone Park! So instead of hosting a birthday party at our home we are headed back to Jellystone this weekend! And we're bringing friends with us. We are all so excited!
However, to celebrate our new 4 year old today, we took him out for birthday pancakes — our annual tradition.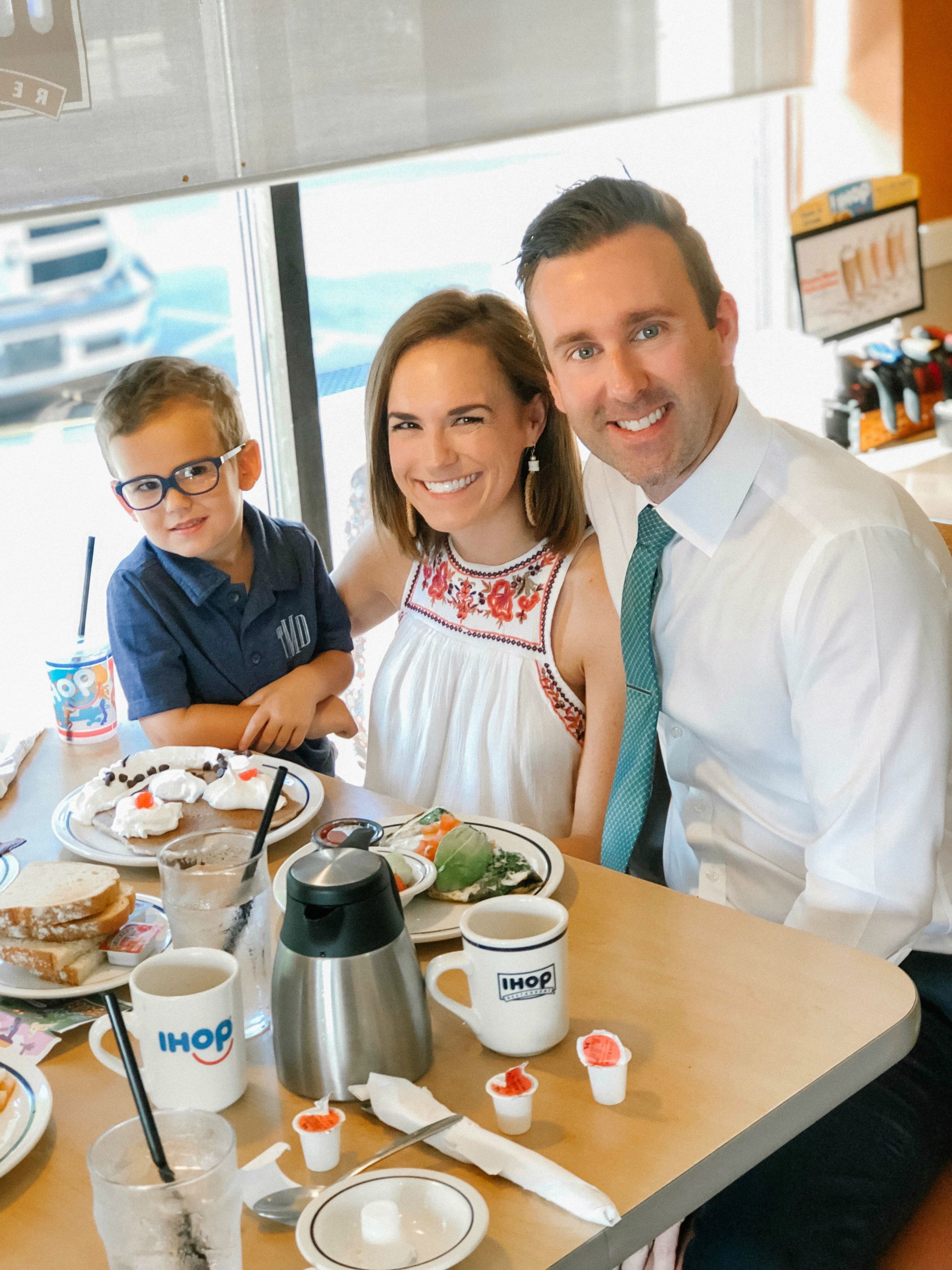 Thomas has two other friends in class with birthdays this week so the 3 of us moms decided it would be fun to combine all the parties into one big class party! Instead of cupcakes, we surprised the class with popsicles from VeloPops, a new made-from-scratch local popsicle shop. There was an amazing assortment of flavors in mini popsicles for the kids and full size popsicles for the adults. It was a huge hit!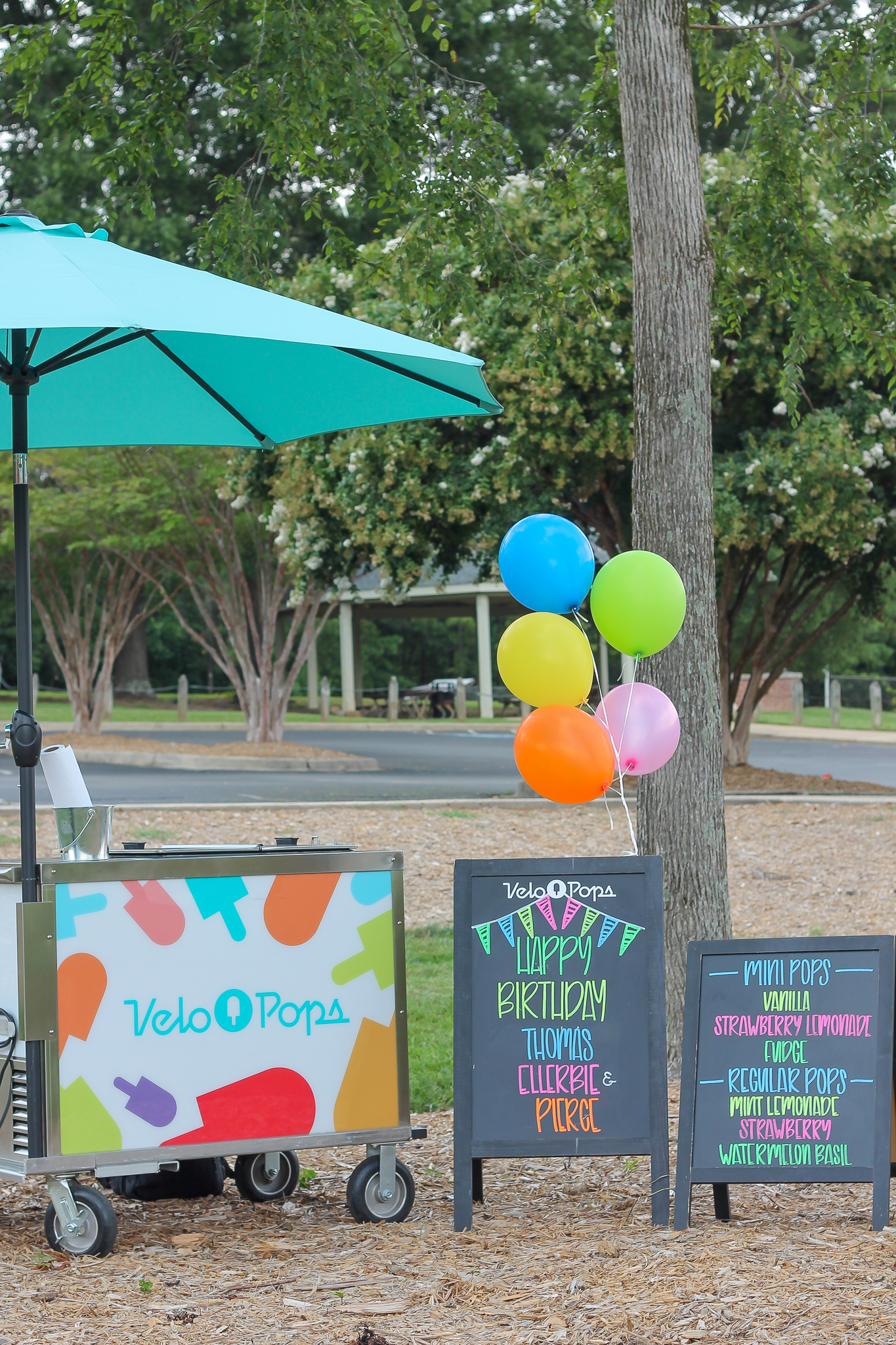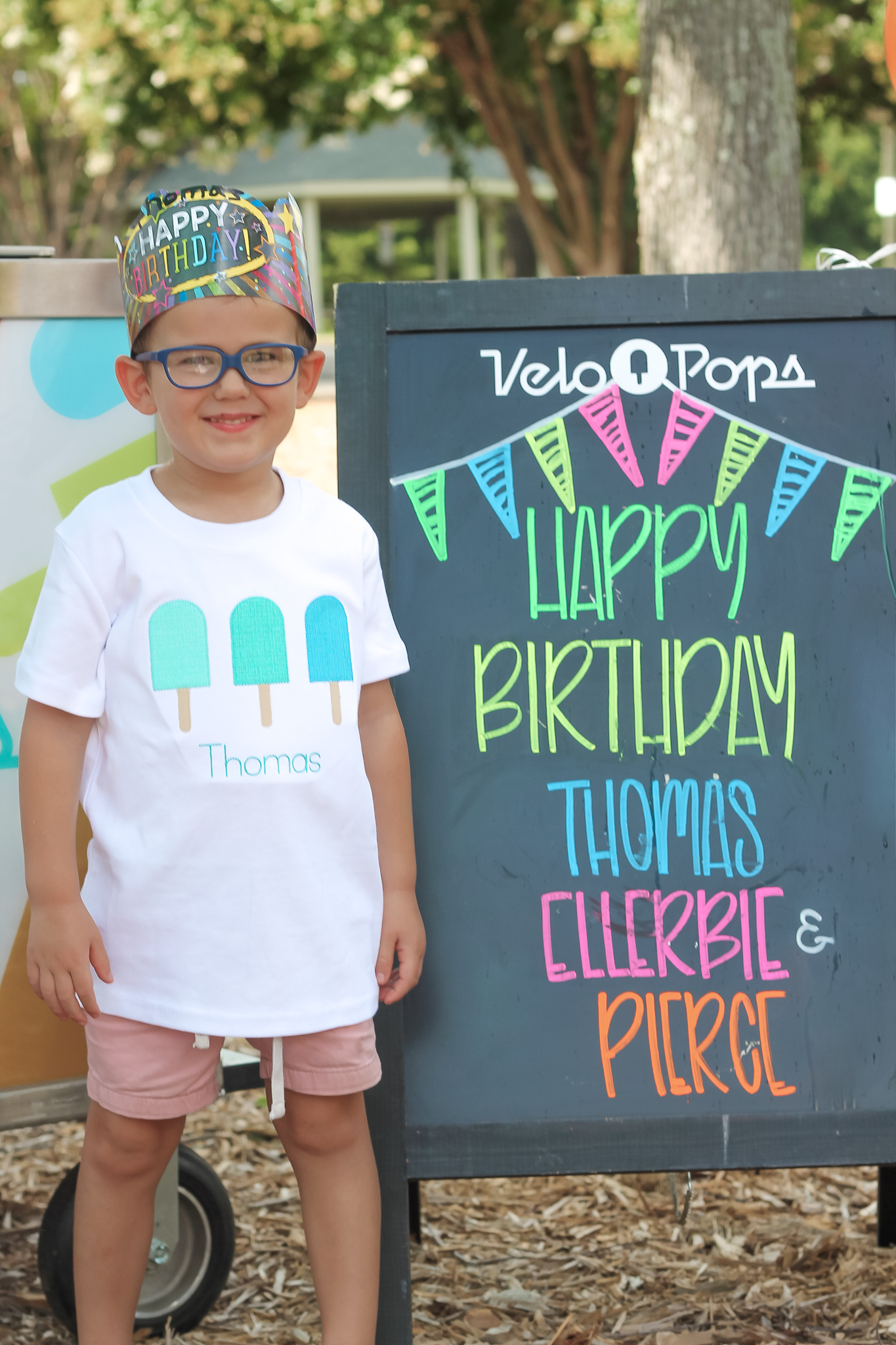 Another mama from our class made the cutest shirts for the birthday babes too!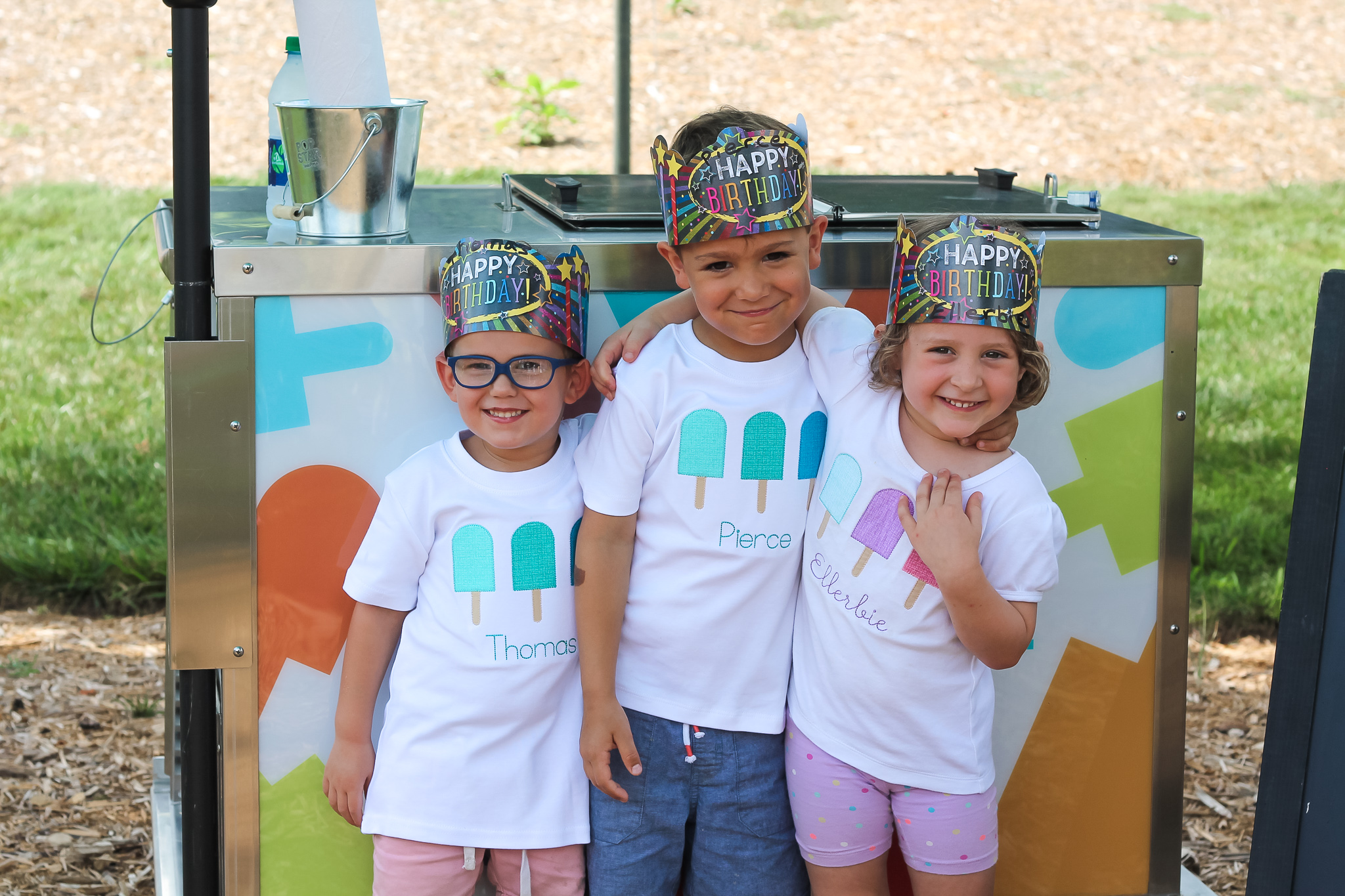 The kids crushed SO MANY POPSICLES. I think Thomas had at least 7. The mint lemonade popsicle was Thomas and Matt's favorite flavor, the creamy vanilla popsicle was Caroline's and the watermelon basil was my favorite! I had a bite of every flavor though and they were ALL SO GOOD.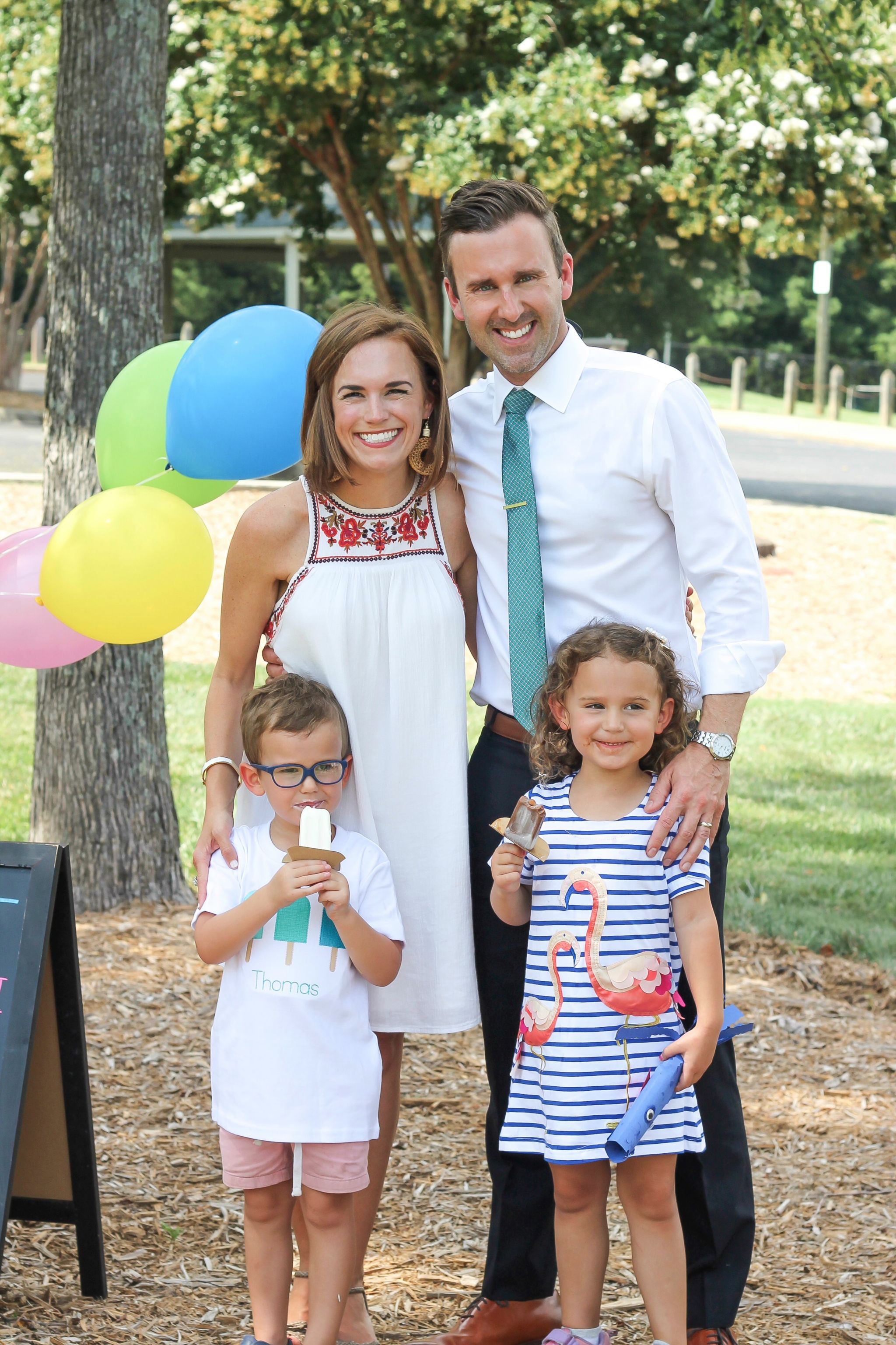 Four things I want to remember about Thomas right now:
He is wild, tough and fearless…and it's a bit terrifying, honestly. He keeps us on our toes constantly and is definitely our child who peddles his bike the fastest, is the first to jump into the pool (with a running start, of course) and is always in pursuit of something to climb, ride or jump on.
Morning person. He is the most "morning person" in our family. He's always the first one up, gets fully dressed, comes downstairs and makes his breakfast (usually 532434 yogurts or smoothies and several bowls of cereal) then brings both Matt and I a cup of coffee.
Social butterfly. Thomas wants to befriend or strike up a conversation with anyone he's around. He loves to introduce himself as "Thomas Dean Marcellino" and ask everyone what their name is too, and if they have a dog, and if so, what is the dog's name?
Loves to dance, play golf, eat cantaloupe and salads, and most of all, he absolutely loves and cannot ever be without his "sissy."
We love you Thomas!!! Happy 4th birthday!