Happy Friday! It's been an emotionally and physically exhausting week! We got back into town late Wednesday night after a really long drive back to Charlotte and immediately collapsed into bed. Knowing Thursday morning would be a little crazy getting the kids back to school after being off schedule all week, we tried to prepare for Valentine's Day as much as possible before we left for Florida. So last weekend the kids made their Valentine's Day cards for their classmates and I threw them a fun breakfast — our special tradition we started a few years ago.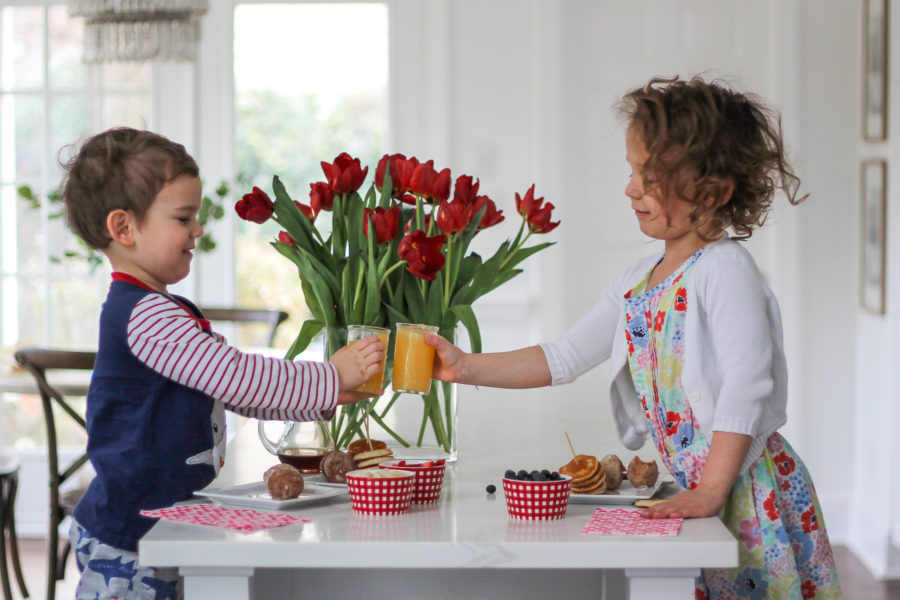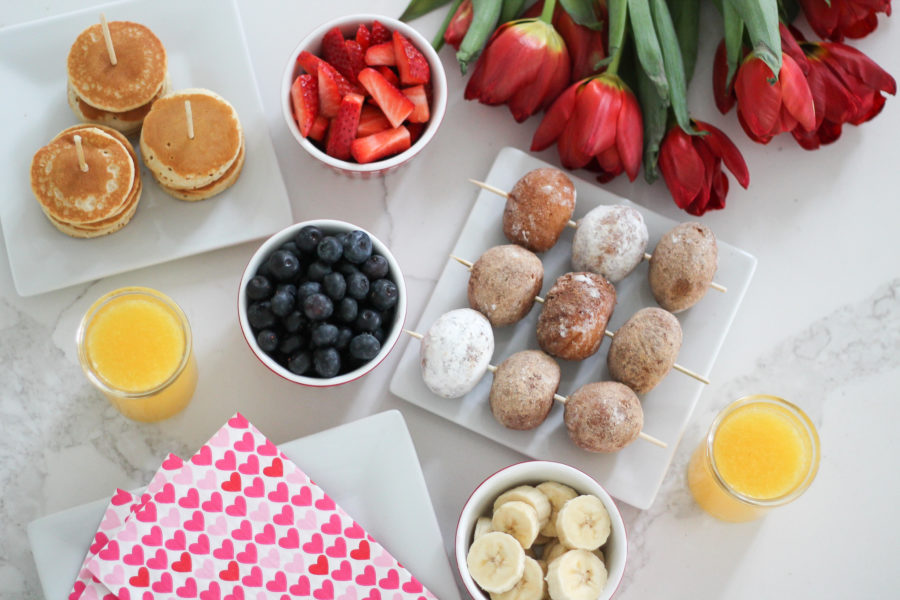 This breakfast couldn't have been easier to throw together and they loved it so much. I literally just threw some donut holes on skewers and popped some frozen pancakes in the oven for a few minutes and threw them on skewers too. Apparently, skewers make things extra special.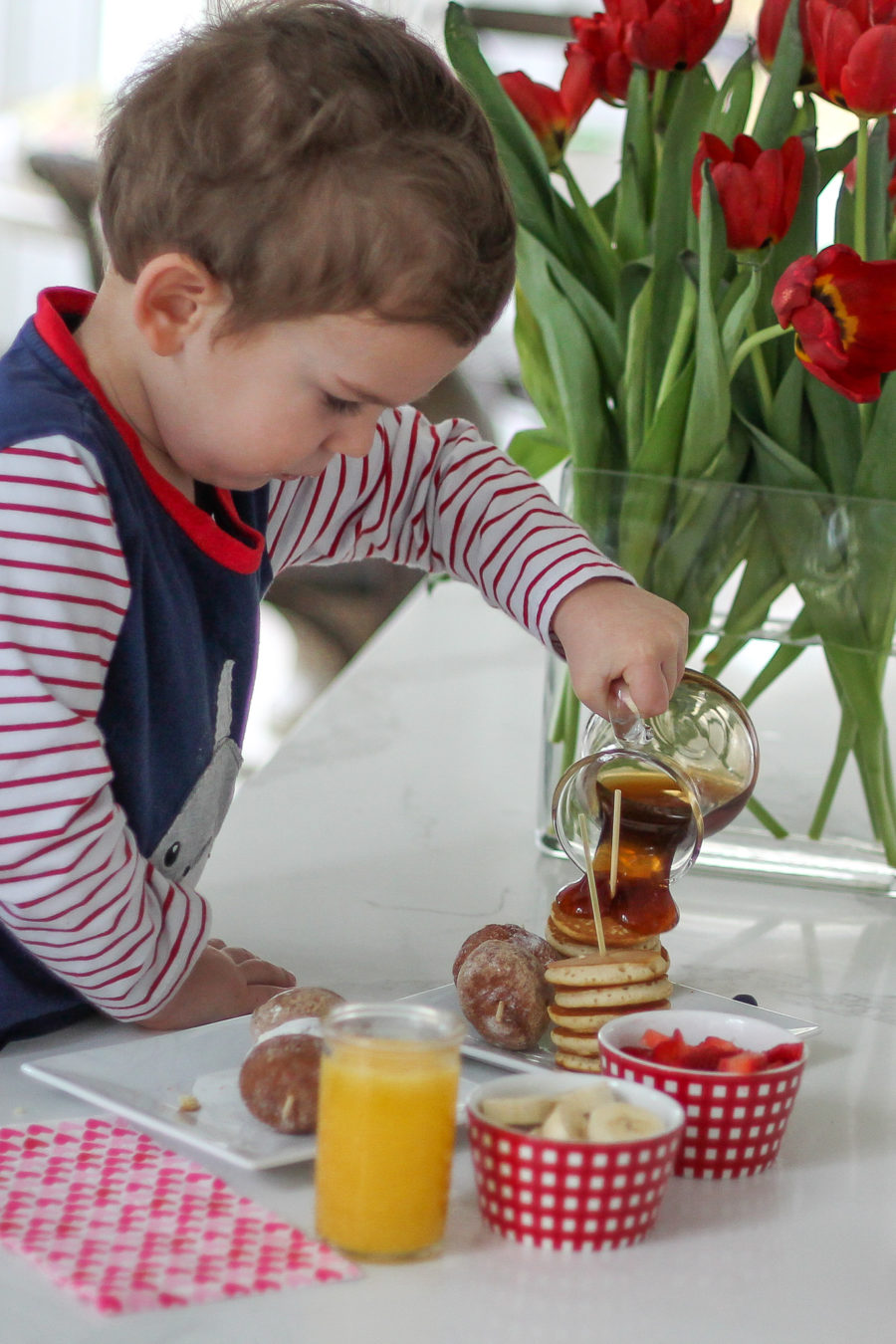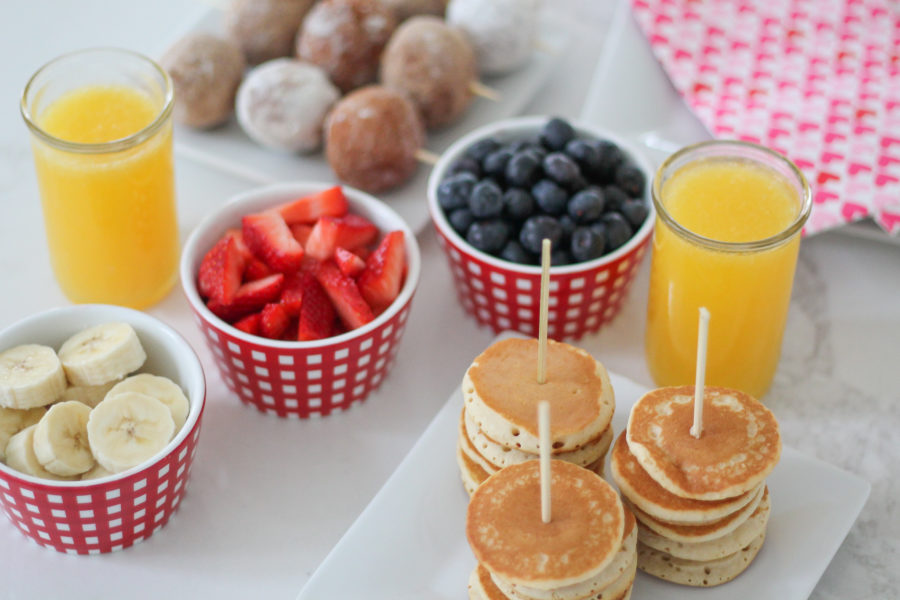 Oh, and Bojangles stopped by with a special Valentine's delivery for us before we left town — freshly baked heart shaped Bo-Berry Biscuits…which we immediately devoured.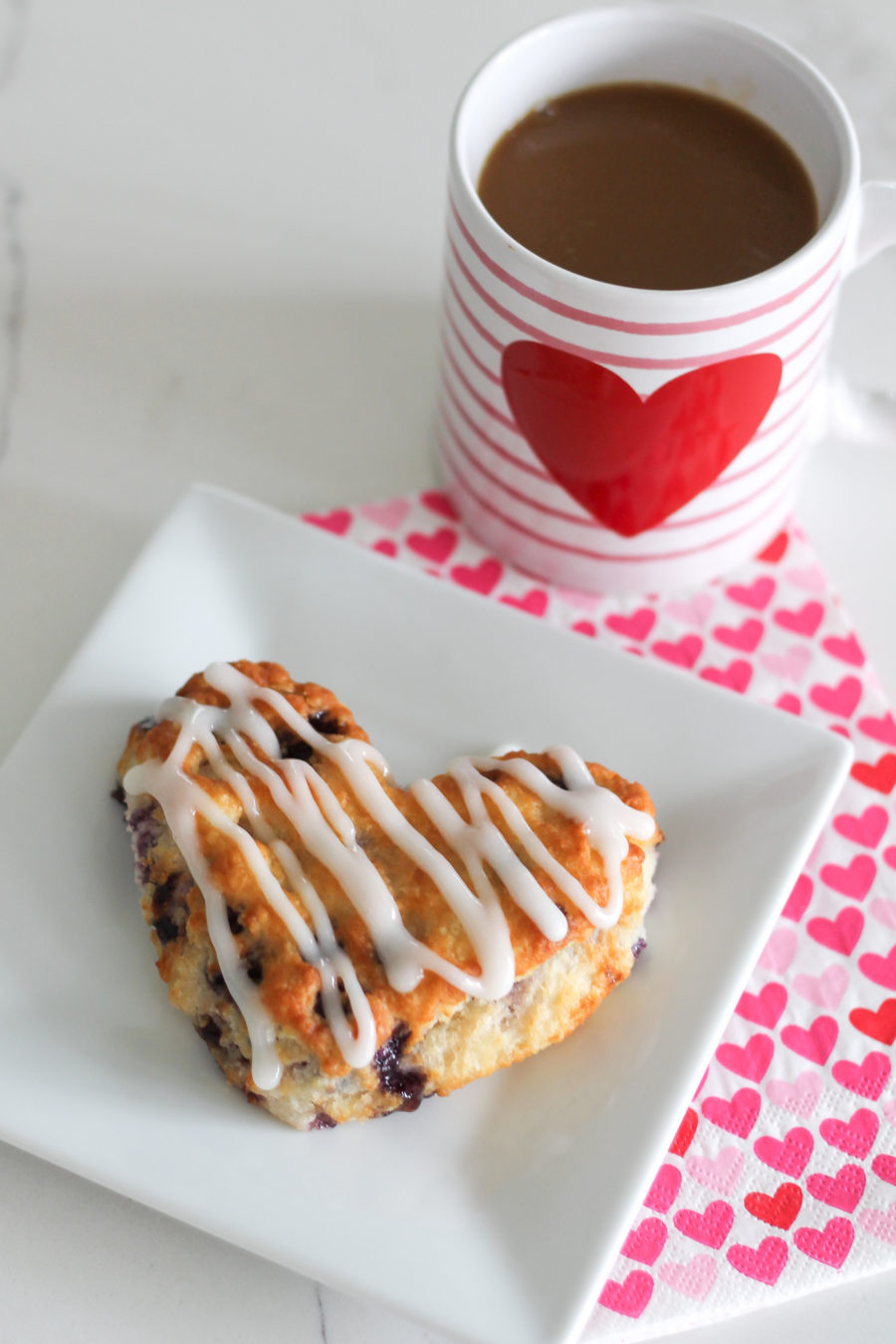 Hands down, my favorite part about Valentine's Day this year was watching Caroline write each of her classmate's name on her cards. She was so proud of herself and I was proud of her too!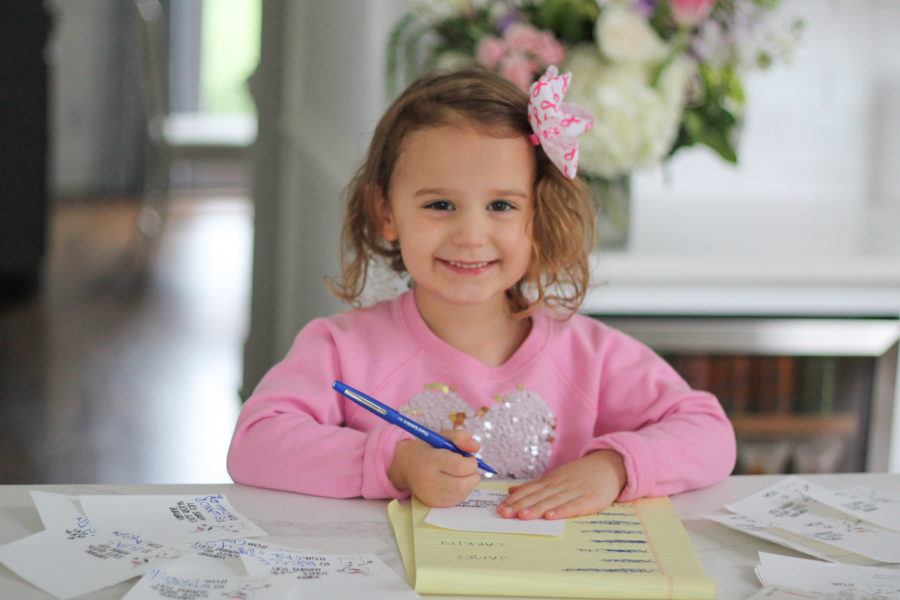 The kiddos had back to back class parties where they made Valentine holders and exchanged cards and treats. Then we brought them home early all hopped up on sugar and exchanged little gifts.

Normally we would have made steaks for dinner but because my girlfriends are absolutely incredible, we had come home from Florida to a stocked fridge with groceries and dinner so I didn't have to cook or run to the grocery store. It was a great day getting back into the swing of things.