We spent last weekend in Asheville to celebrate my birthday!
It was one of the best birthdays I've ever had and I felt so lucky to ring in 37 with my favorite people in my favorite place doing some of my favorite things!
Here's what was on our Asheville weekend itinerary…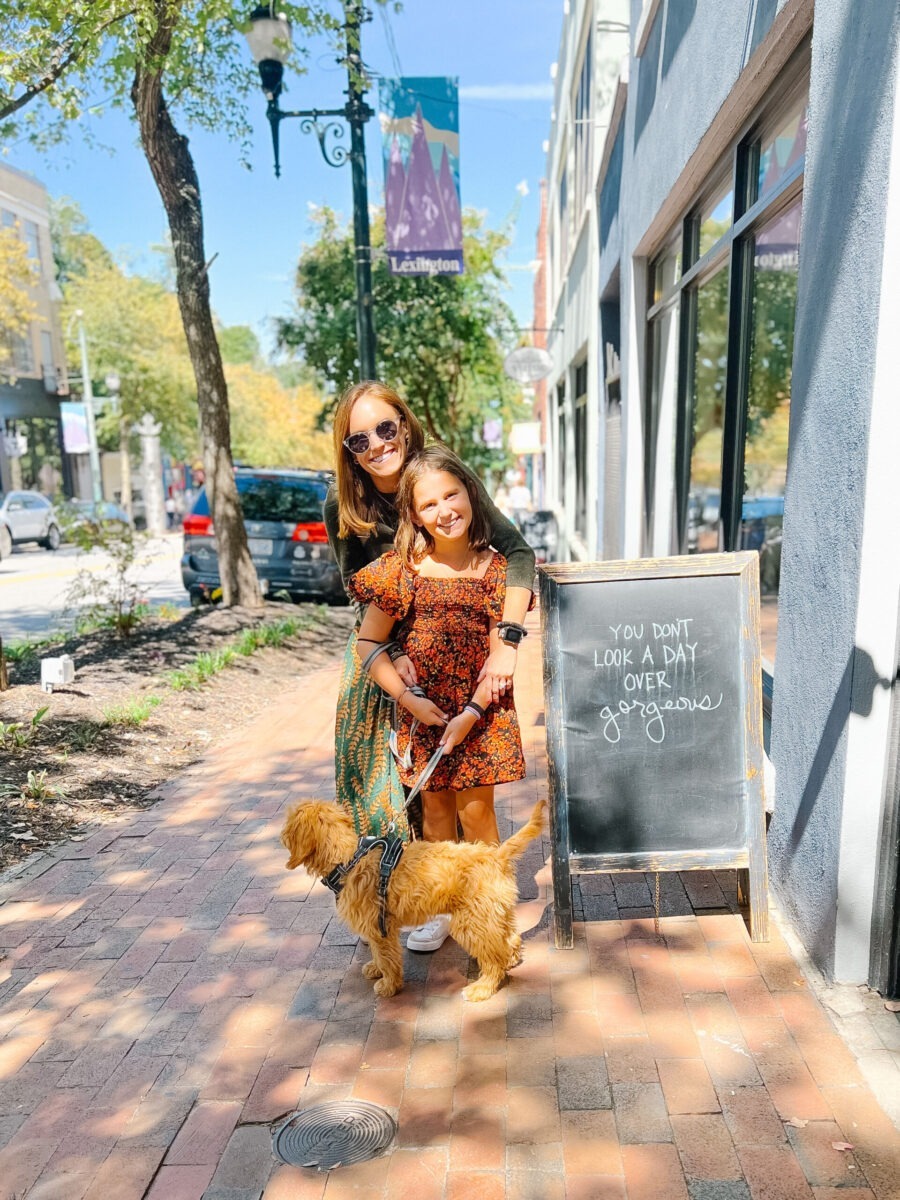 We arrived early Saturday afternoon and our first stop was for lunch at Rocky's Hot Chicken Shack. We visit Asheville often and for this trip, I told Matt I wanted to try some new places and this reader-recommended restaurant did not disappoint! All of us loved our meals, but I have to say…Thomas's chicken tenders were out of this world good, and we were all fighting over the last one!
After lunch, we headed to downtown Asheville to walk around and stop into a few places, including Asheville Bee Charmer, a honey shop with several dozen types of honey, as well as a honey tasting bar! This was a fun experience for everyone. I think the kids sampled every honey flavor on the menu before we purchased a few of our favorites — chai-infused honey, tulsi-rose-infused honey, and lavender-infused honey!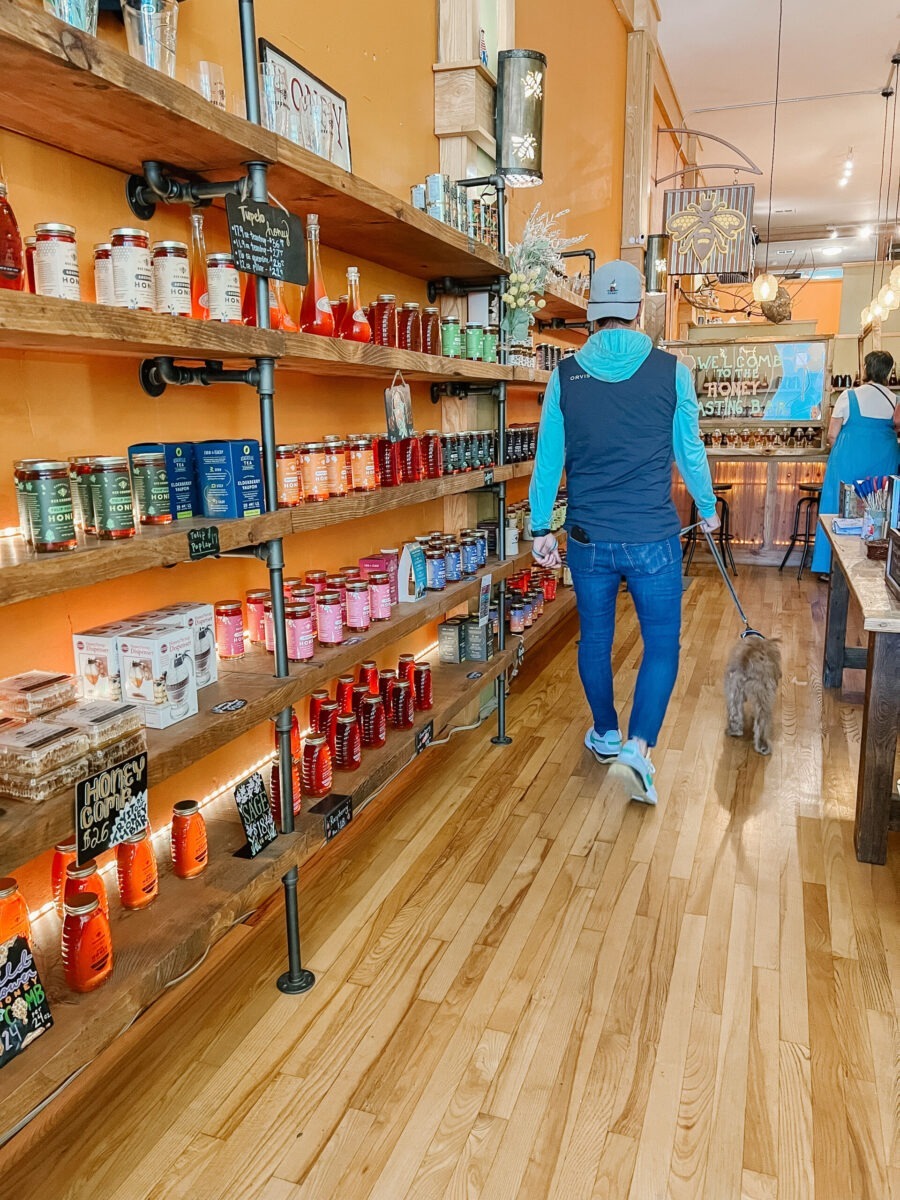 We also visited Earth Magick where I got an oracle reading! It's been a few years since I had a reading done and I thought turning 37 was the perfect occasion to get one — and it was really exciting. My reader was excellent and shared some insightful messages and actionable steps for pursuing some goals of mine. Matt went right after me and both of us walked away feeling inspired to explore some growth opportunities.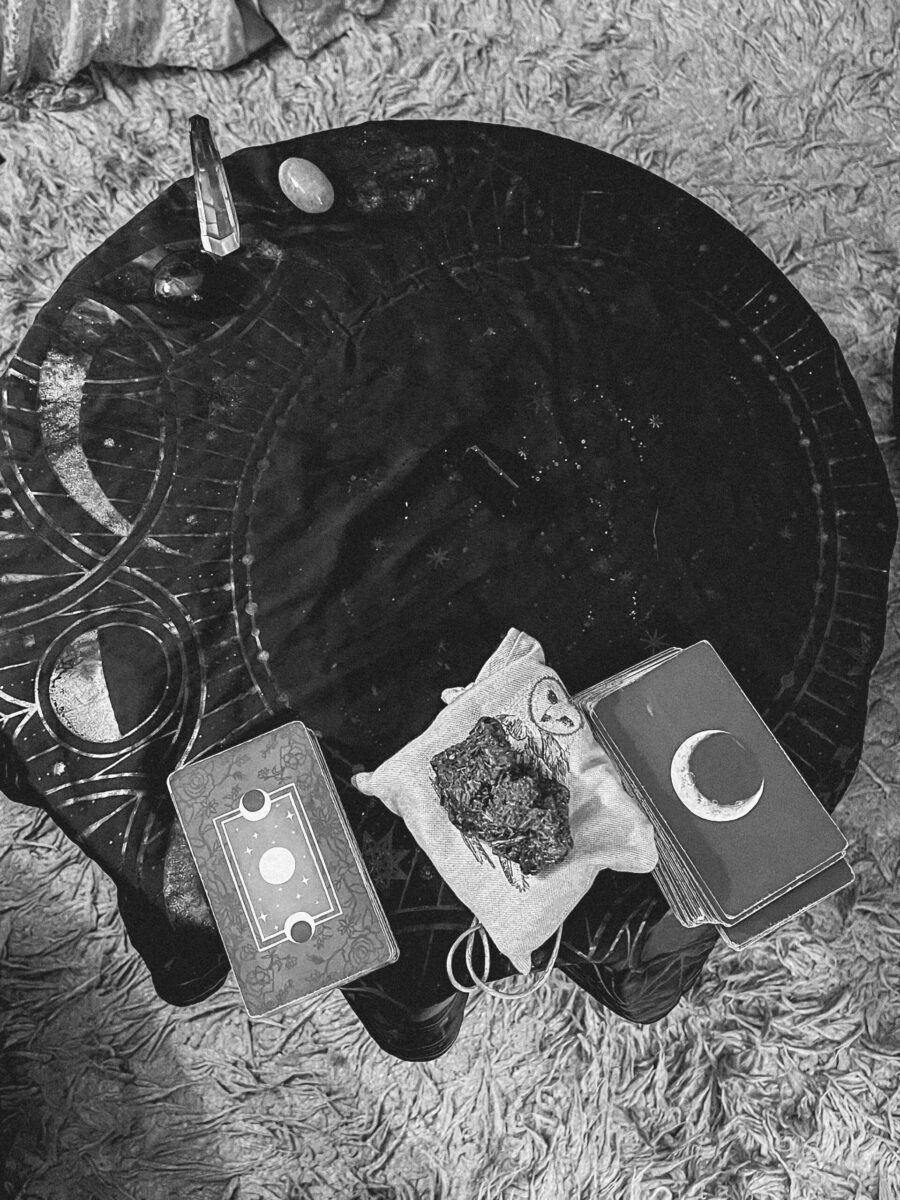 We spent the rest of Saturday afternoon at Sweeten Creek Brewing which was hosting a fantasy renaissance day. The kids thought this was the coolest. There were hobbits, elves, and dwarves everywhere, live folk music, games, and more.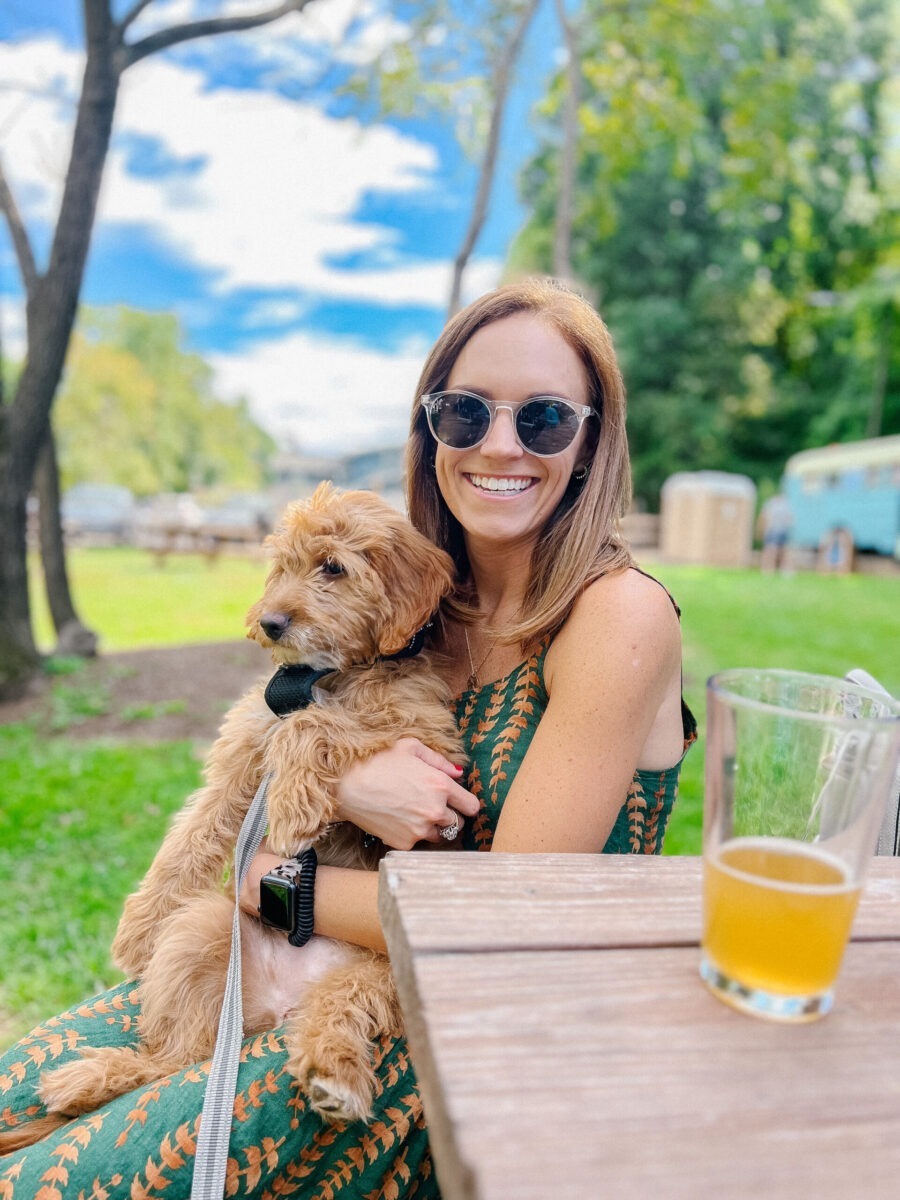 After the brewery, we checked into our hotel and got ready for dinner.
We bounce around to a lot of Asheville hotels, but for this trip, we decided to stay at one of our favorites — the Grand Bohemian Asheville! We have a photo of Caroline from my 2014 birthday weekend at the same hotel, so we had to recreate it 9 years later!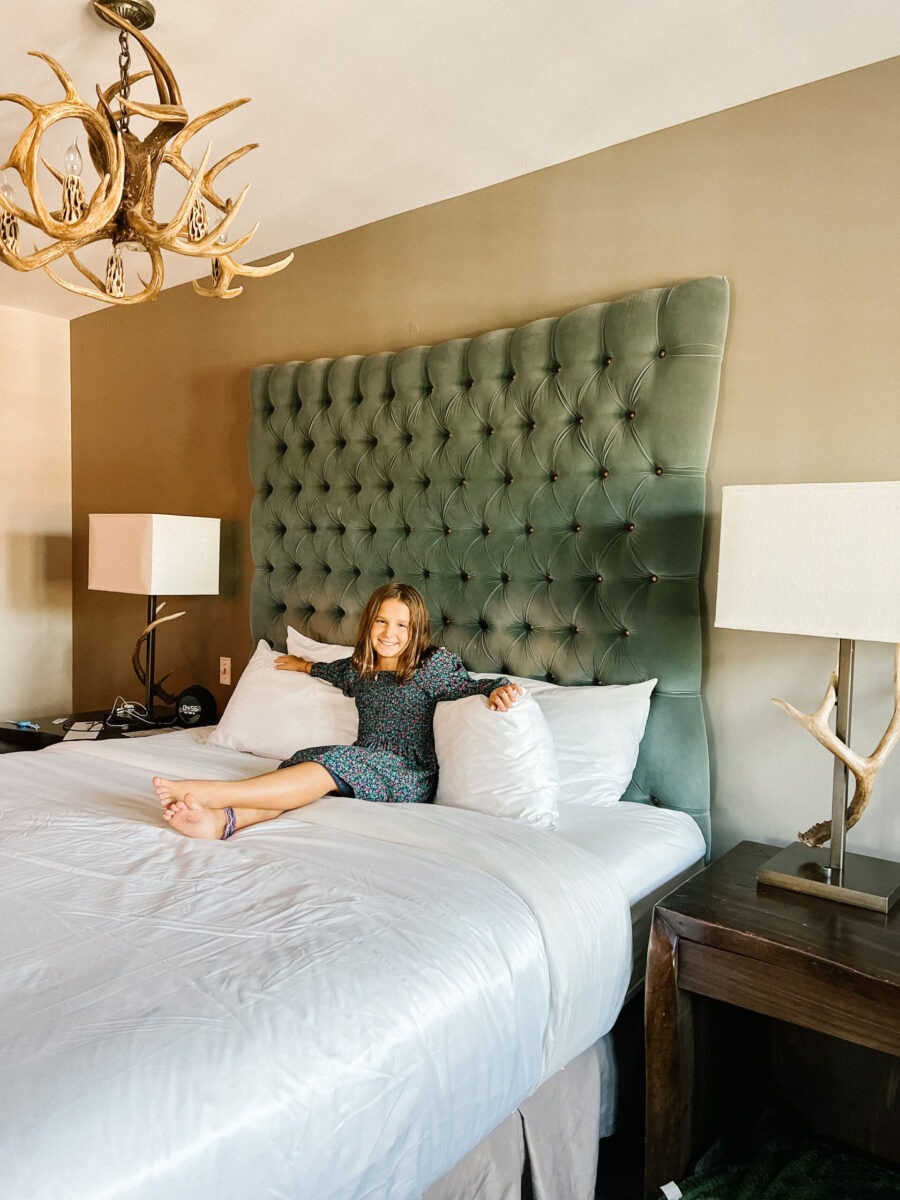 For dinner, we went to Jettie Rae's Oyster House where we ate the BEST oysters! We've passed by this restaurant on the way to the Grove Park Inn so many times and finally tried it out! The food, the ambiance, the service — all top notch!
Here's a little Instagram vs Reality for ya. The kids were pumped to get the iPad at dinner. And Mabel is under the table eating a plant.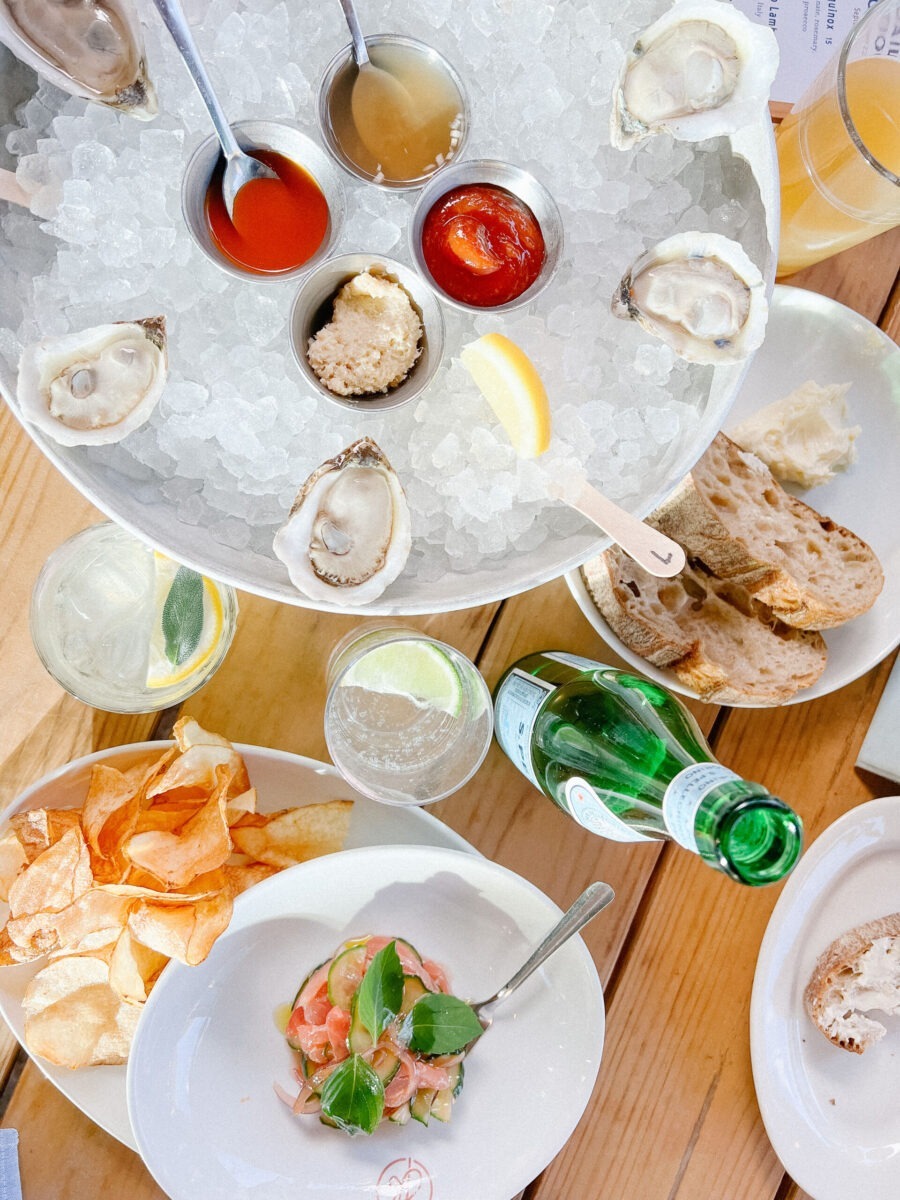 We scheduled an early dinner reservation so we could get back to the hotel in time to grab dessert and cocktails to-go from Red Stag Grill and head up to our room to watch lots of football! The boys were in heaven watching the Ohio State game and the Florida game. Meanwhile, Caroline and I were equally excited to hang out in the massive jacuzzi tub.
Sunday morning we grabbed breakfast from Biscuit Head Asheville — best gluten-free biscuit I've ever had.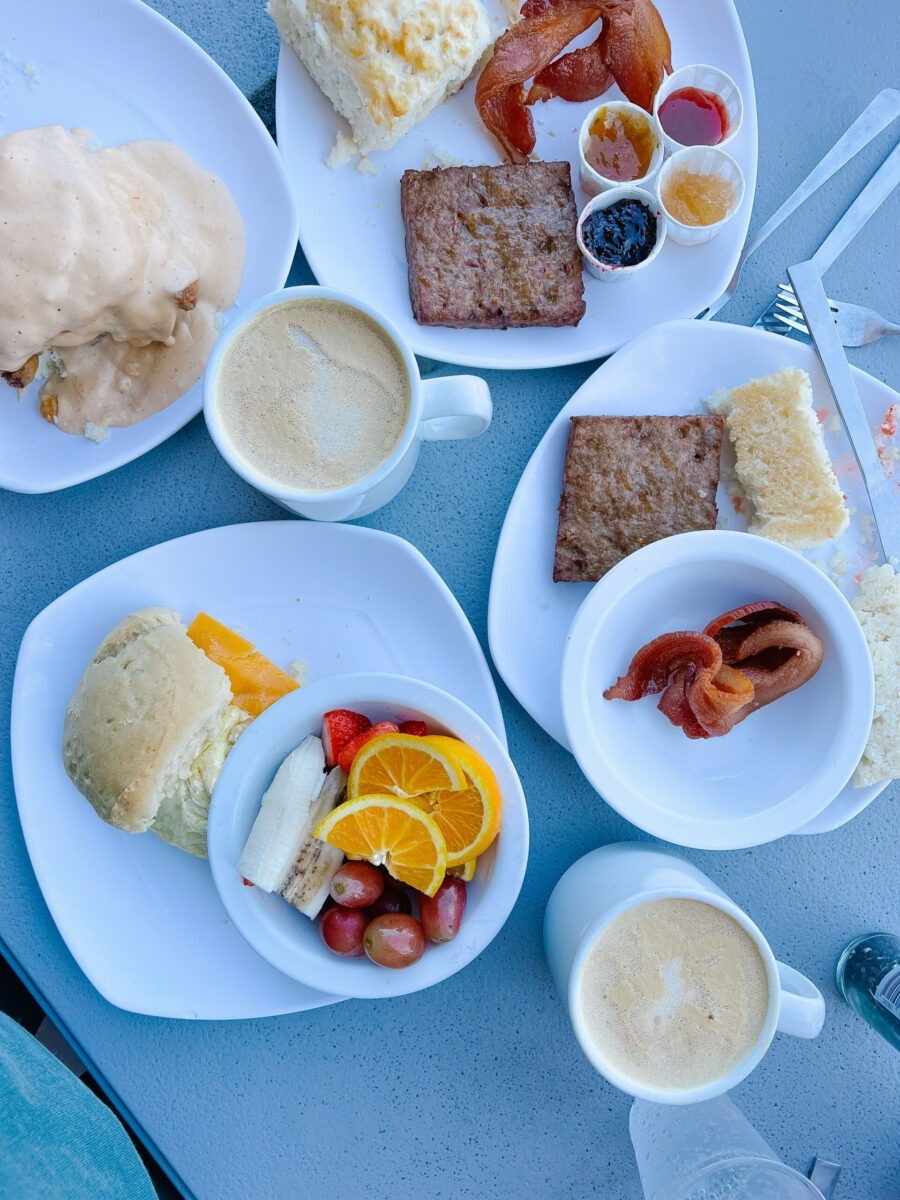 Then we headed into DuPont State Forest for a morning of hiking Triple Falls. It's one of our favorite hikes (we celebrated our 5th anniversary here!), but the first time for the kids and they loved it. This is such an easy hike (especially for dogs and kids) and offers several gorgeous waterfalls.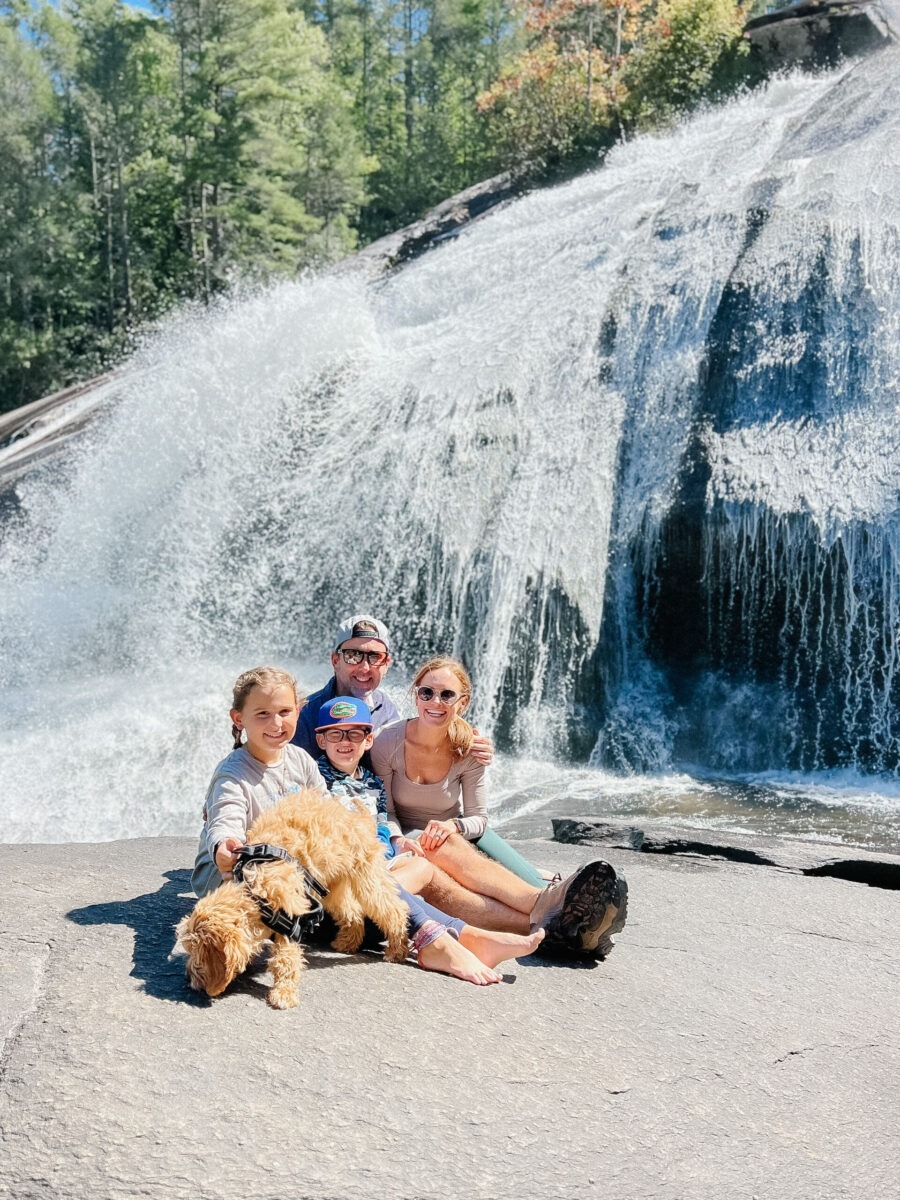 We spent quite a bit of time relaxing on ginormous rocks next to the falls with our feet in the water. It was the highlight of the entire trip for me! And Mabel LOVED her backpack carrier for the last leg of the hike!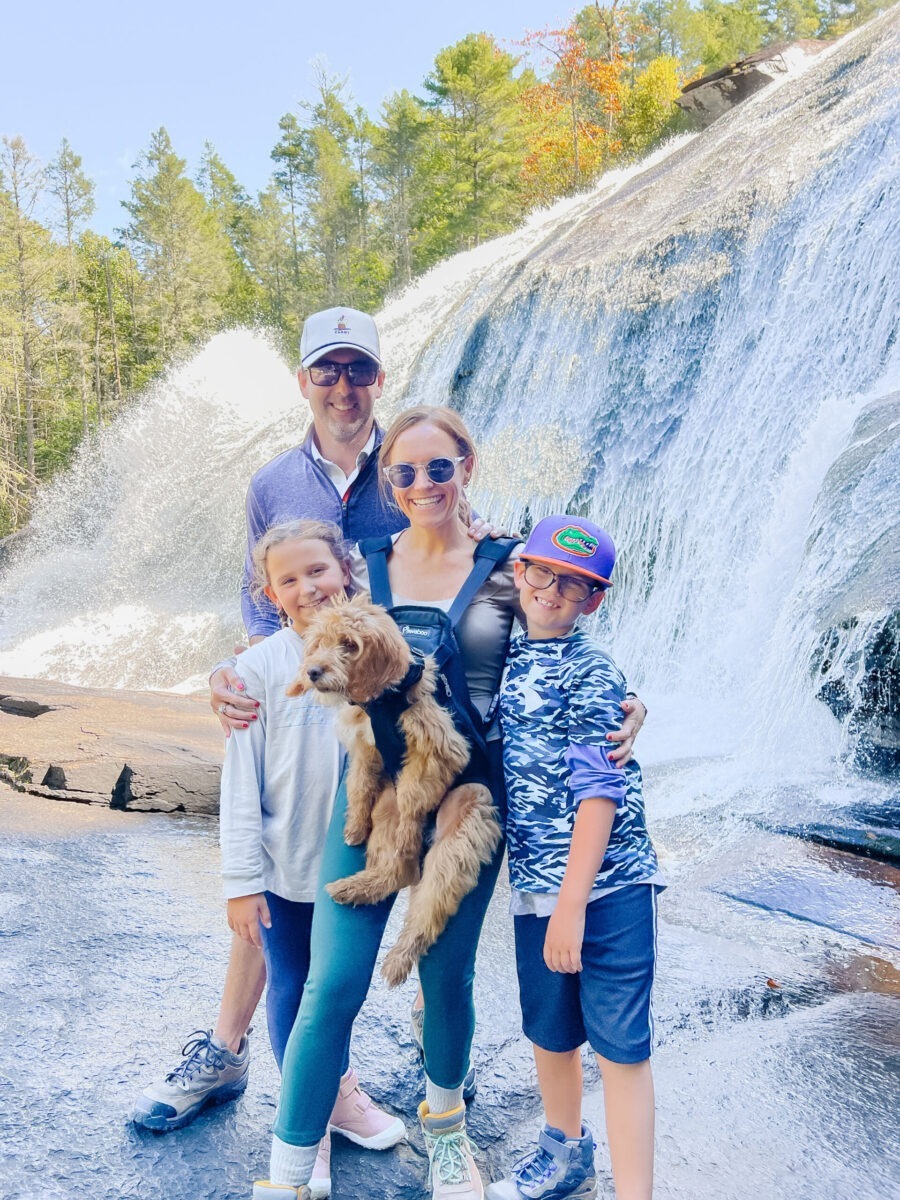 On our way back into town, we stopped at Sierra Nevada Mills River Taproom for lunch, beers, live music, and a nap for Mabel!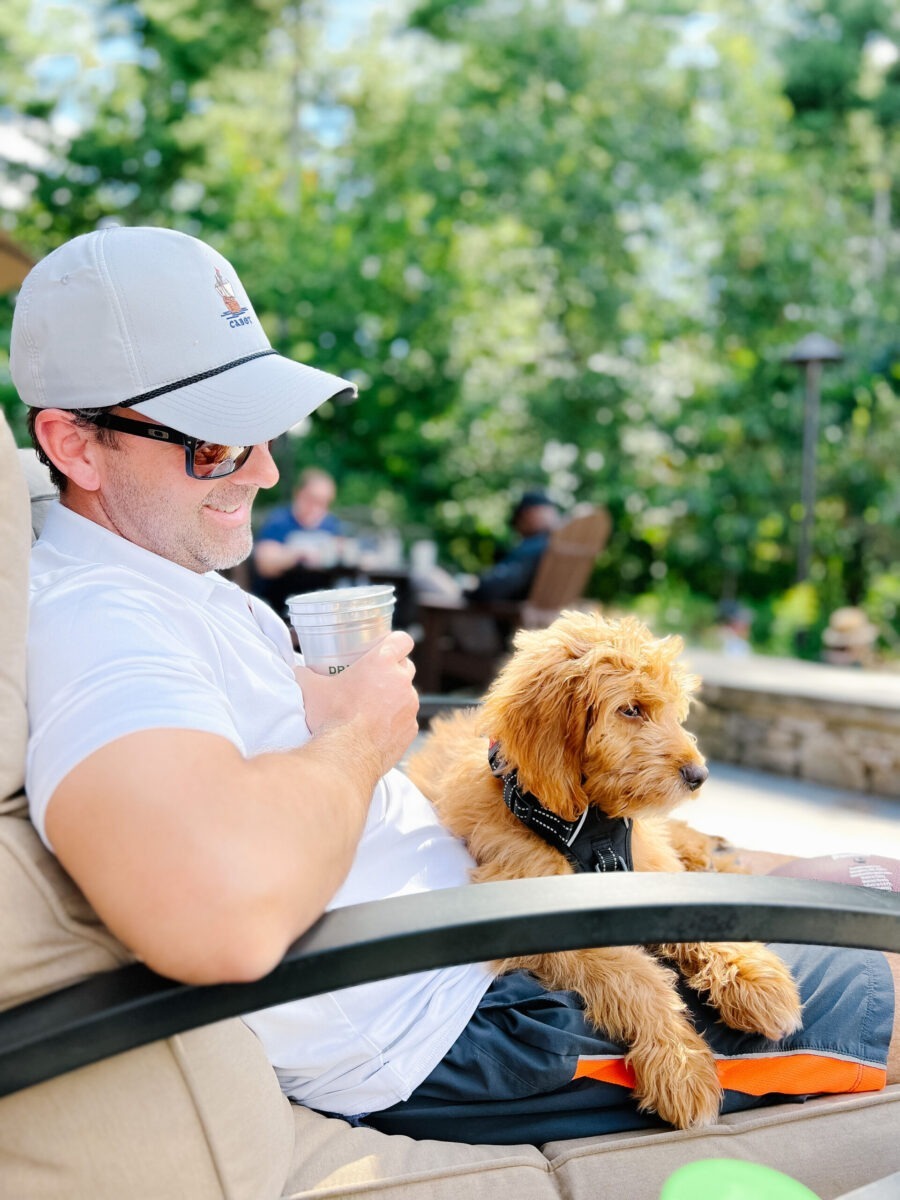 For dinner on Sunday night we tried another new (reader-recommended place) — 9 Mile Asheville, a Caribbean-inspired restaurant with incredible food and laid-back vibe. It was excellent.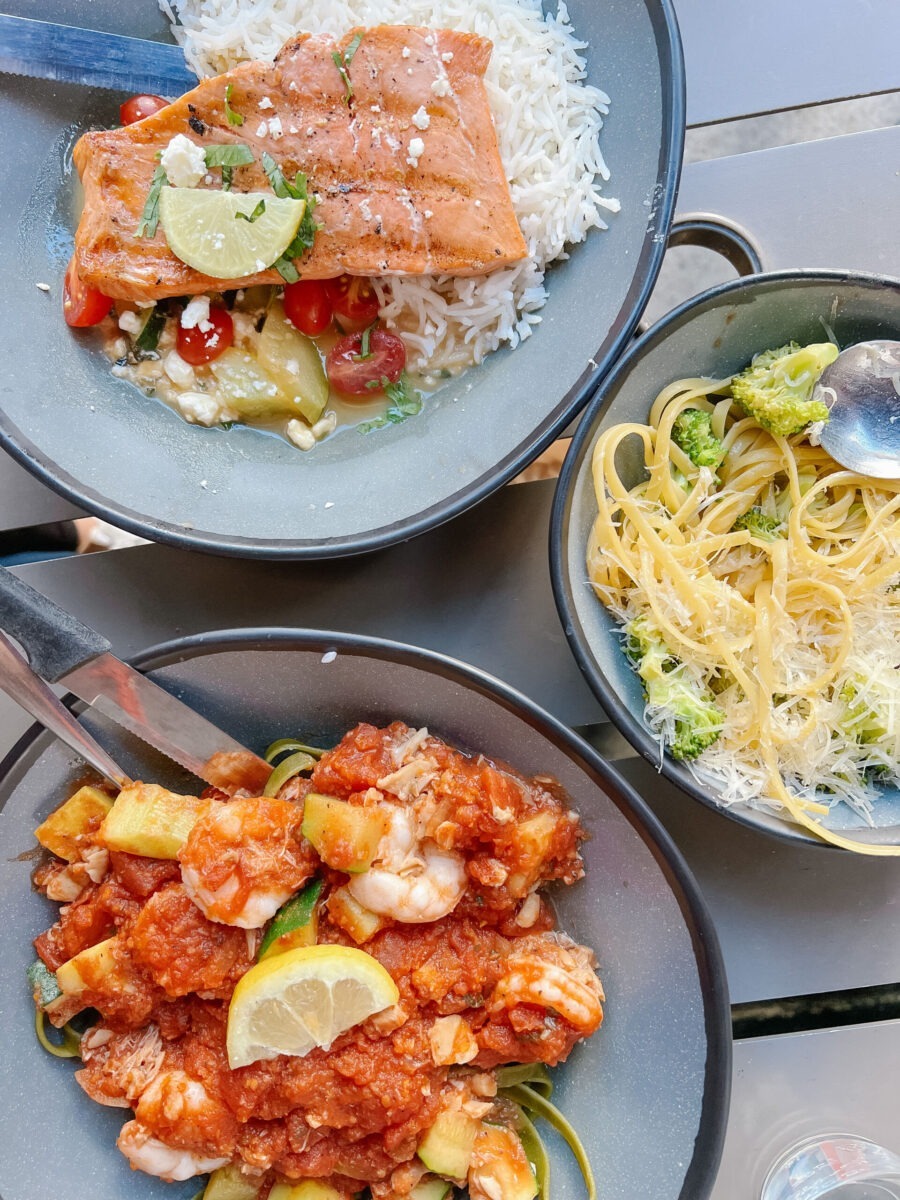 Monday was my actual birthday (and a Teacher Work Day for the kids!). I woke up to coffee in bed before we packed up to head back home.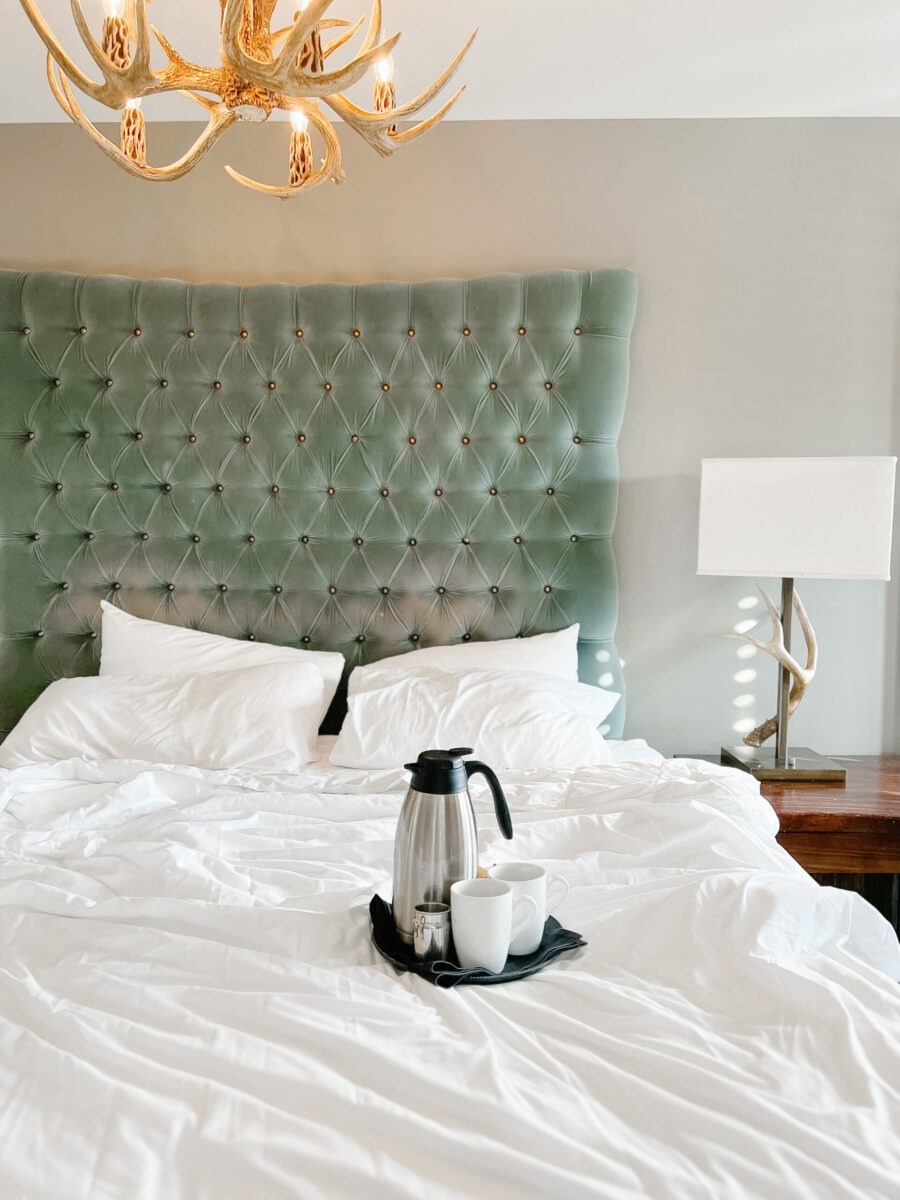 But on the way out, we had to squeeze in one more delicious meal. We grabbed breakfast from Sunny Point Cafe! My avocado toast was incredible as always.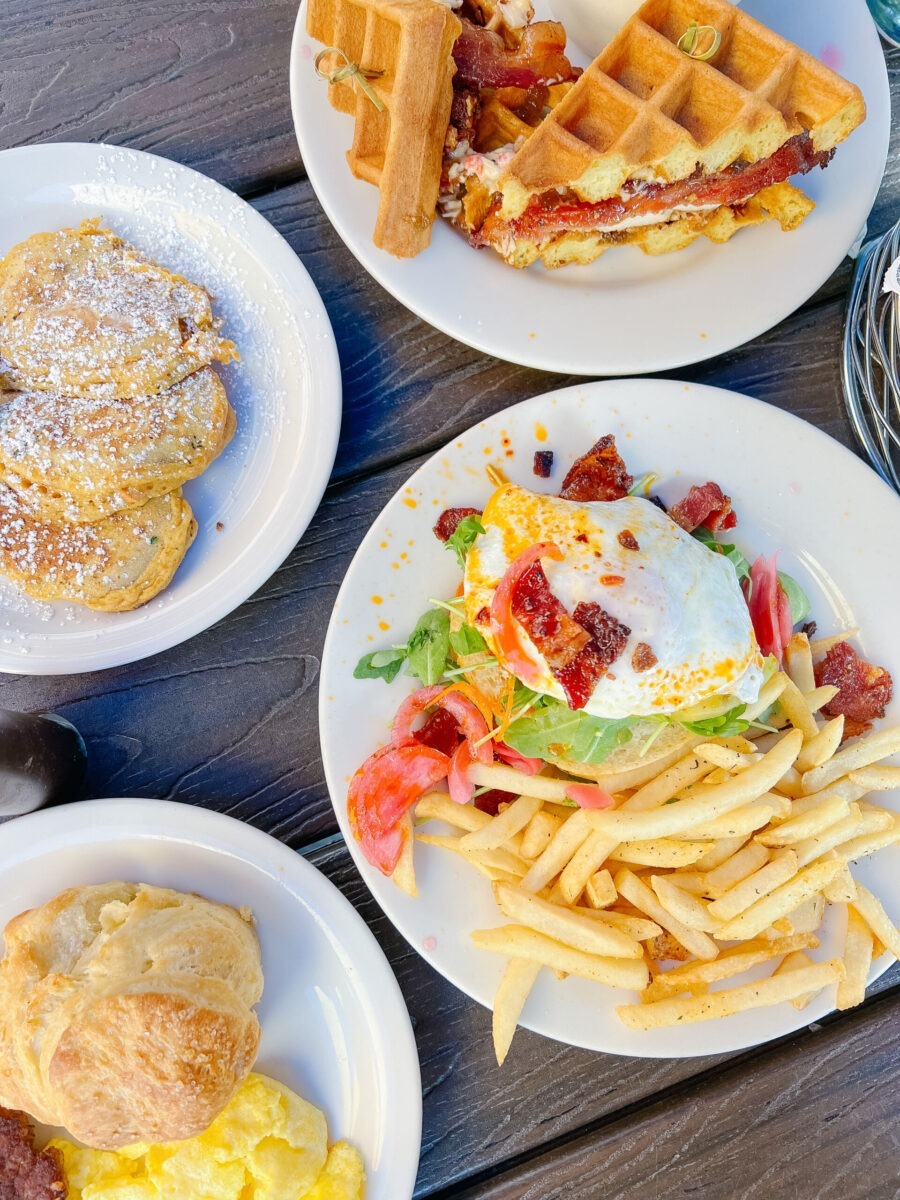 And that was a wrap on our weekend in Asheville!
You can find my UPDATED Asheville Travel Guide HERE and all our trip posts HERE!